After a long wait CD Projekt Red has finally dropped a teaser during their Cyberpunk 2077 livestream. In the 59-second clip, we learn a lot about the up-and-coming expansion. First and foremost, we now know that this expansion is due to come out at some point during 2023.
We also now know the title of this new expansion, Phantom Liberty. As the name suggests, the gameplay will take place in a new district of Night City. This expansion will feature an all-new cast of characters and the return of Johnny Silverhand.
The teaser video shows V signing up for some sort of mission for the New United States of America. Details are unclear regarding what the mission entails but that hasn't stopped fans from speculating.
As for what we know to be true, there will be seven main missions and a handful of side missions for players to sink their teeth into. The Phantom Liberty expansion will be a spy thriller, according to the livestream by CDPR.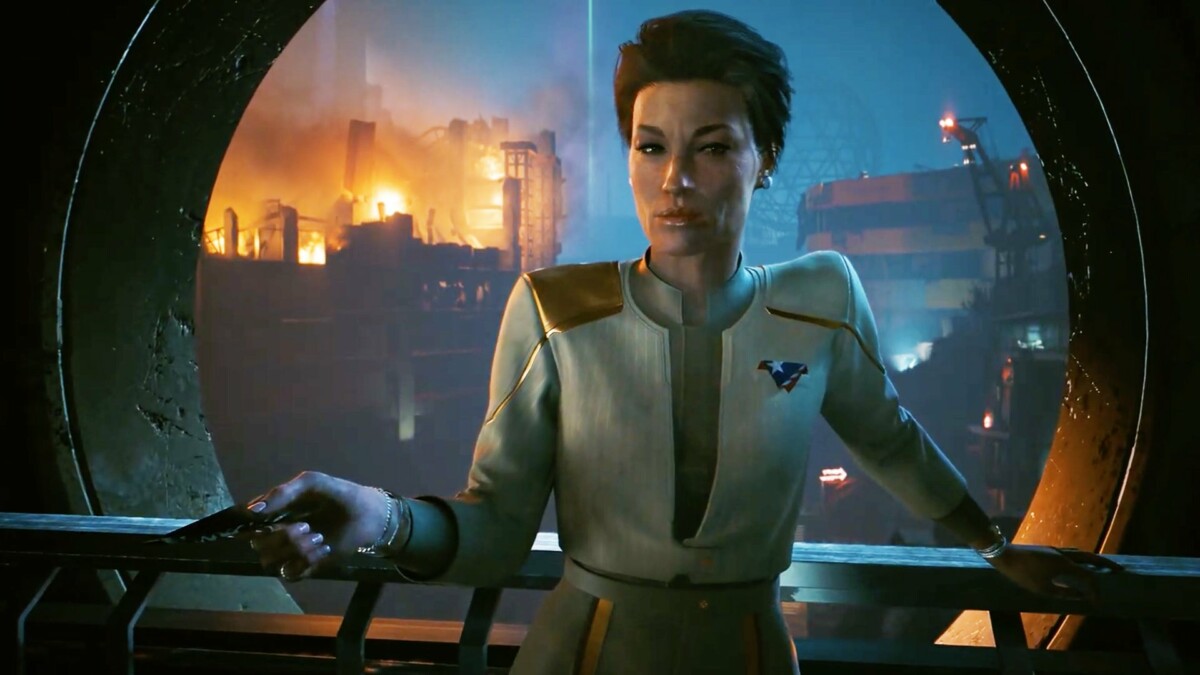 Although this was not in the teaser video, Keanu Reeves made an appearance during the livestream and announced that his character will be in the expansion. Just how significant the role of Johnny Silverhand will be in the new expansion is yet to be announced.
To quote Keanu Reeves. "Johnny Silverhand is coming back and so am I". He also urges fans to keep an eye out for more news. So it's safe to say that we will be finding out more before the end of the year.
Just how CDPR plan to bring back the character Johnny Silverhand is not yet clear as he is thought to be dead. So it seems like there are going to be a few twists install for fans in the near future.
Sadly this expansion will not be available for the PS4 and Xbox One. This expansion is exclusively for next-gen consoles and PC. But this news won't come as a shock for most fans as most gaming companies are focusing their attention on creating high-quality next-gen games.