Season 2 Satellite Scramble is ready for launch! Fall guys developer Mediatonic has just announced that the next adventure for the Fall Guys franchise will be set in outer space.
With a whole slew of new rewards and zero gravity rounds to battle through, there's going to be a lot to keep fans busy for a while.
As for the rewards, players can expect the following:
Space Bean Nickname – 200 Points

200 Kudos – 300 Points

Satellite Explorer Nameplate – 500 Points

Space Icons Pattern – 800 Points

Satellite Backpack – 1000 Points
Now for the new game rounds. According to the Fall Guys website, There's Tiptoe Finale which sees up to four squads "tip-toeing their way to victory." The first to reach the crown wins.
Players can travel down the Cosmic Highway, in this challenge players will hop across rows of moving platforms, if you fall or miss your platform then it's a one-way trip through the void for you!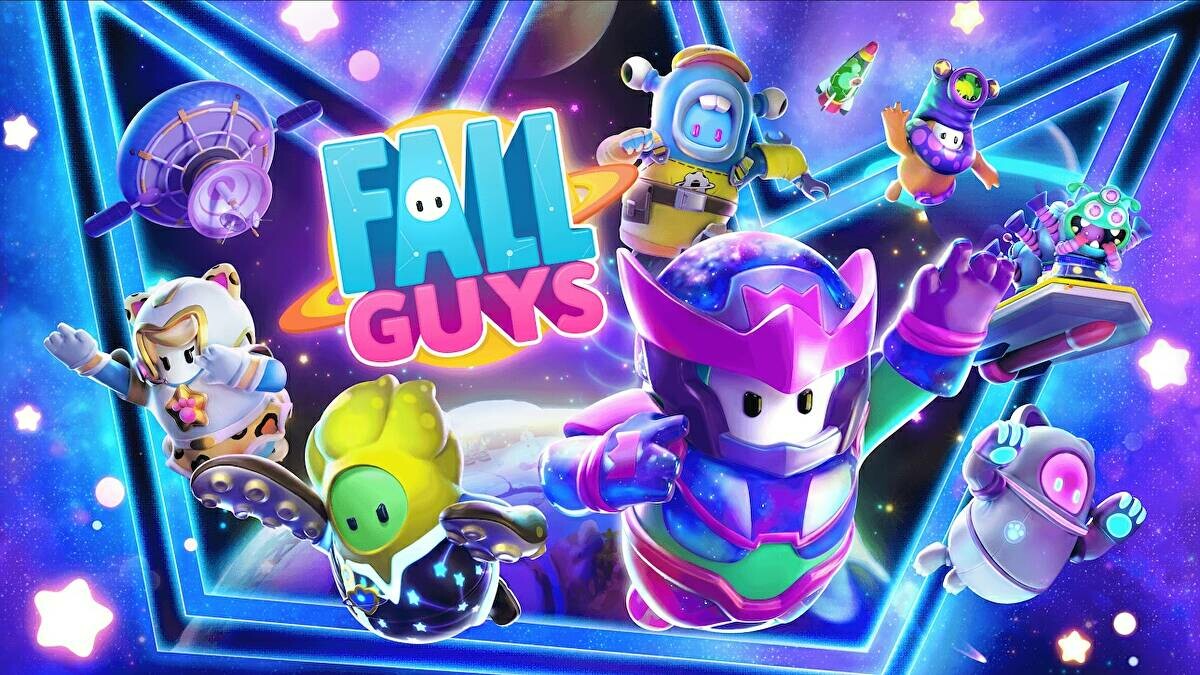 There's a level named Hyperdrive heroes. The rules are simple, stay on your hoverboard and reach the finish line without falling off your board.
There's a new version of Hex-a-gone, it's Hex-a-terrestrial. It is the same rules as the original Hex-a-gone game, although this time there's no gravity.
That's just a few of the new levels coming with the latest update of Fall Guys. There's so much more for players to dive into.
Emote unlocks, new celebrations, countless levels, and more. Something that fans are very happy about is that there don't seem to be any items locked behind a paywall.
So fans can unlock everything through gameplay alone. Like with other Fall Guy updates, you could buy some of the items if you so choose, but having everything unlockable by play gives something for fans to aim for.
The creators of Fall Guys also let out this small tease. "Silent's search spawns another surprise coming soon…" So a few twists and turns are coming along with this new update by the looks of things.
But with only a couple of days, before the new update is released, fans won't have to wait long to discover what secrets lurk in outer space.