There are four games in the main Age of Empires series, with several spin-off titles available to play, as well. Of these, it is said that the Age of Empires II is the most popular, even today. With over a million gamers still logging on to play each month, it's no wonder that there are other games that take after the franchise.
Best Games Like Age of Empires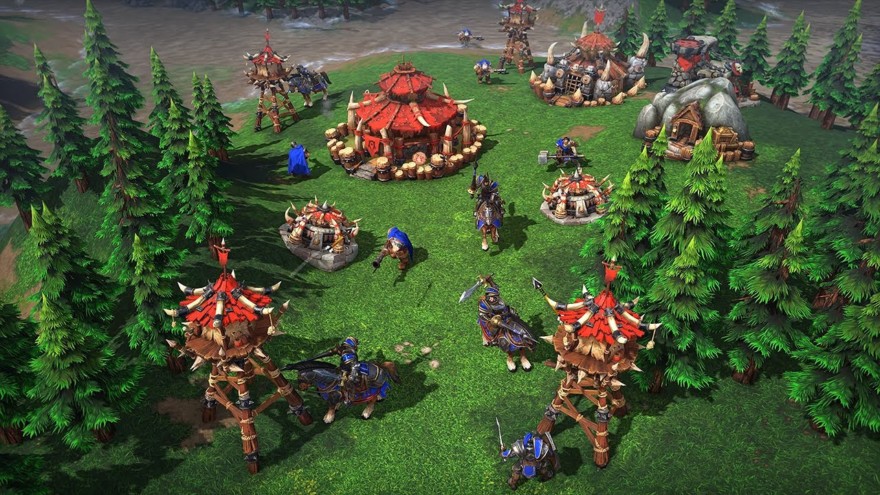 Warcraft III is an interesting one. There's the original, and the Reforged version. In terms of differences between the two titles, Reforged is a little flashier, has a few fixes to old problems, and that's about it. It was never made obvious whether the newer version was supposed to be a remaster of the old game.
The good news is that it still does as well in real-time strategy as other Warcraft titles before it has. There are also some great RPG elements, all of which lend themselves well to today's era of gaming. You can't directly compare Warcraft and Age of Empires, but there are similar elements that gamers would enjoy.
Civilization VI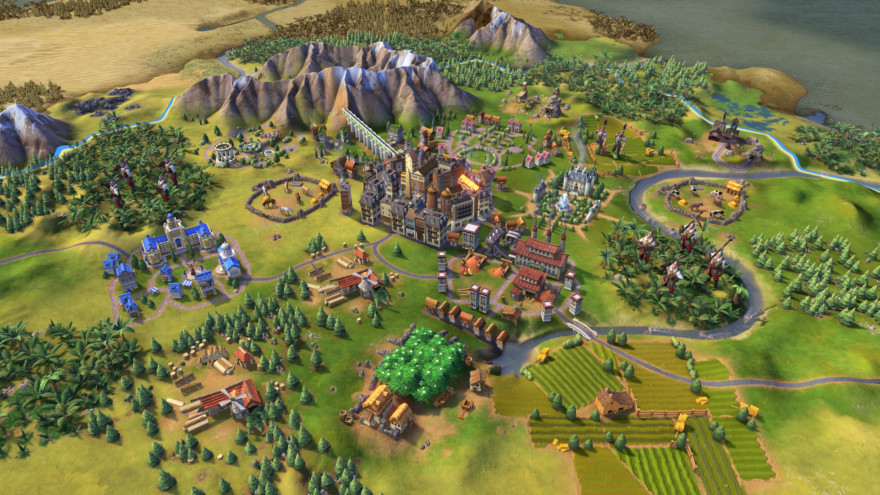 Civilization has always been about strategizing in the moment. Civilization VI was reworked from its predecessors to give players a game that had better mechanics. The building attributes and the diplomacy within the game have both been tweaked from earlier versions.
If you haven't played the other Civilization titles, there's a bit of a learning curve at the start of the game. With so much to do, it isn't surprising that it takes some time to learn the system.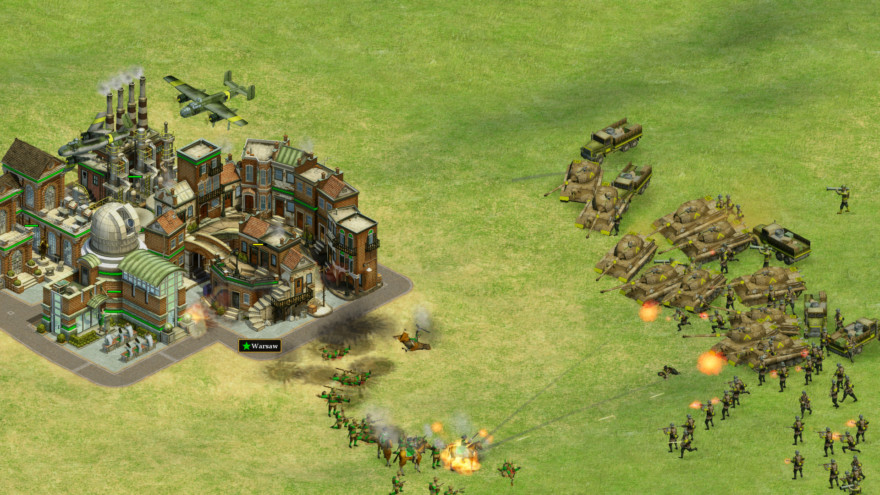 With reviews that are overwhelmingly positive, this real-time strategy game allows players to span their empires across the very history of time. Though you start your game in the Ancient Age, you will quickly move on to more advanced pastures, with your units exploring everything from the land and sea to the air above.
This was a game built for the creative to either thrive or destroy in. Or both, that's fine, too!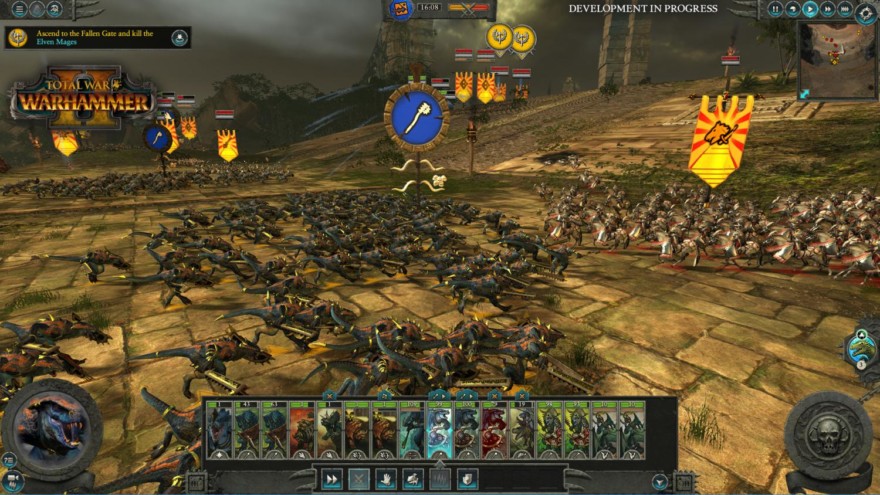 Warhammer already has thousands of fans across the globe that play its tabletop game. It's near impossible to estimate exactly how many individuals there are who are involved in the Warhammer franchise. But Total War enables players to bring those tabletop adventures to life, and it does so in a fantastic way.
The game brought a sequel like no other to the table and did so with the best kind of flair. Each army is different, and the game embraces those differences. The distinctions between the races matter even on the battlefield, where the Dark Elves can bombard enemy forces, while the Skaven can summon creatures from below.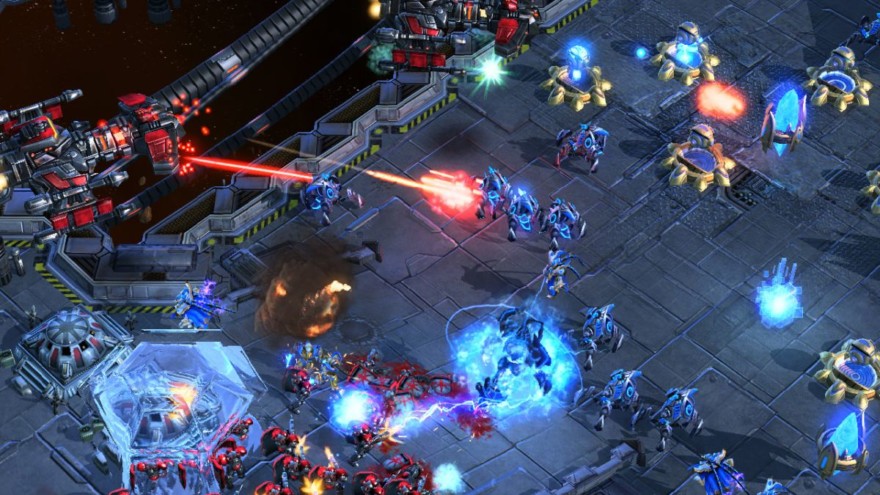 Reviewers call it one of Blizzard's most polished games. Starcraft had a reputation for being punishing, too difficult for players to get through, and bias towards those who can spend longer amounts of time on the system.
But the moment Starcraft 2 was released, that all changed. The campaign for solo players is a good length and filled with a compelling story and great quests. While the multiplayer option ensures that all players know how important cooperating is, beyond that, the game has a strange nostalgia attached to it.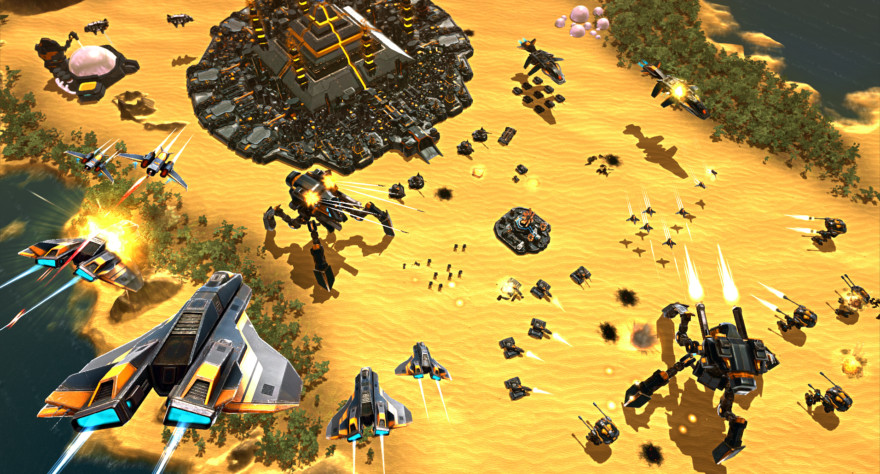 Because Etherium has never really risen to popularity, finding information on it is difficult. The game seems to receive similar ratings across several websites, most giving the title a five or six. The issues that players have with the game are the poor graphics and the bad sound quality.
But if you can look past those and take a risk, Etherium has some great ideas about the strategy genre. There's a progressive weather system, which forces the player to adapt what they're doing in real-time. Not only that, but the AI's in the game are challenging when they're supposed to be.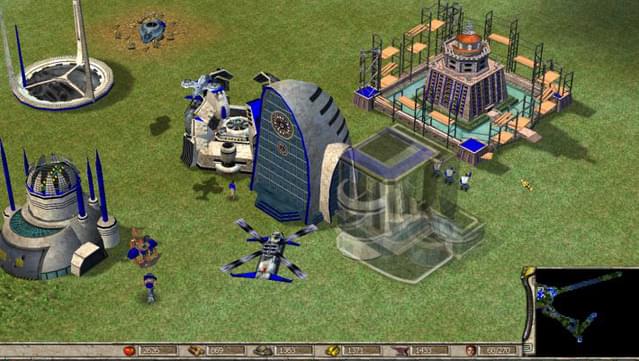 One of the most impressive features of Empire Earth is the size of the game. No corners were cut when the writers and developers were working together to get this game up and running, and the result is a game that feels like an entire universe packed into one title.
With Empire Earth, you'll be able to play with a range of units and heroes, while pulling together your resources for a number of buildings that your epochs require. Everything is era-appropriate and fleshed out for a full story that gives you a run for your money.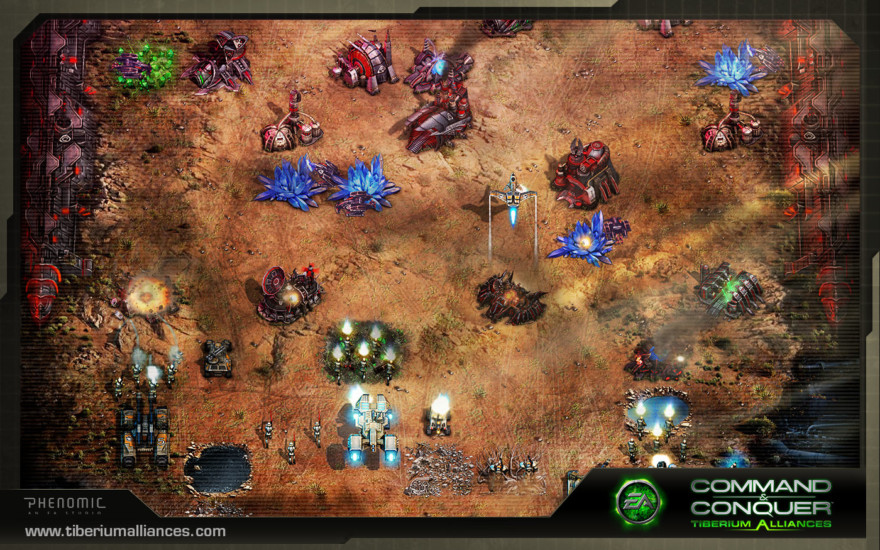 The Command and Conquer games have graced gaming systems since 1995. Over 20 years of games that have been released into the real-time strategy genre, developed by a few companies throughout these last two decades. Tiberium Alliances is a more casual title out of the franchise's available games.
This game forces its players to co-ordinate with their teammates, manage their time well, and consistently look for or craft resources. Unlike other RTS games, Tiberium Alliances does not rush your actions. You have a set number of points you can use to complete your objectives during the day, and that's it.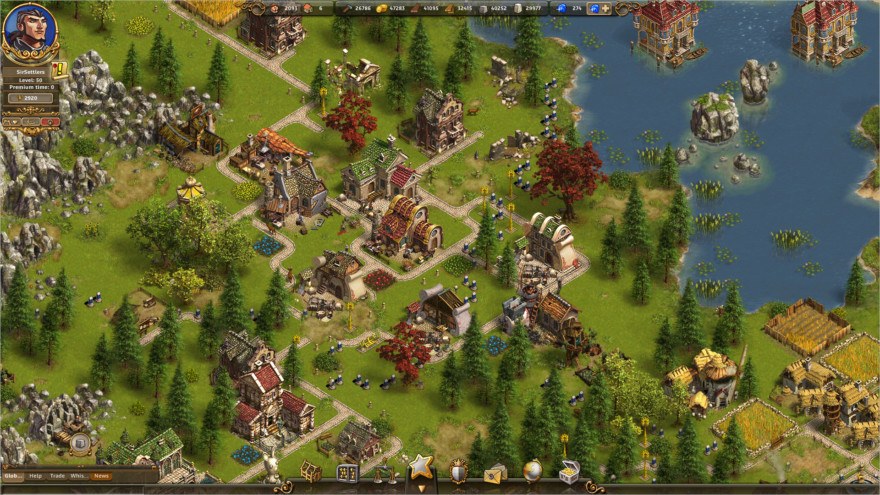 For the gamer with no patience, you will struggle to play The Settlers Online game. It's not a bad game, quite the opposite. The social aspects of playing online combine well with the gameplay that you expect from a strategy game, but the production and building times are long, and they only get longer.
The beginning of the game will set you up for a simple start, but there's a lot to keep track of in terms of materials and objects you're crafting. The more you craft and play into the quests of the game, the larger the amount of time you spend waiting for things to be built. If you can deal with that, then go ahead!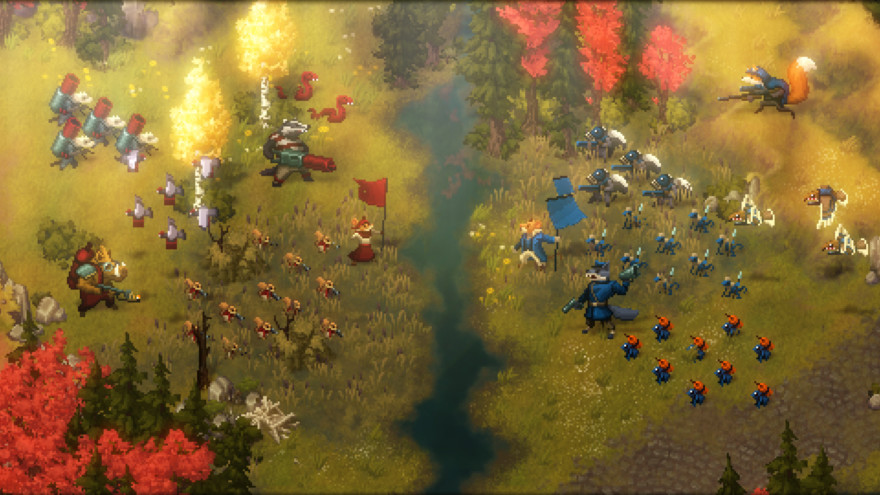 Like Age of Empires, Tooth and Tail is a real-time strategy game. However, T&T is much smaller in comparison, which makes it a great title for gamers that are new to the real-time strategy genre, or don't want to play a huge and time-consuming game.
This is the kind of game that you play on days where you're bored, or you have another thing to do that will split your attention from any allotted gaming time that you had planned. Tooth and Tail is about just three things: the map, your army, and the territory you control.