Terraria is a popular sandbox game that was released back in 2011. Despite the seemingly never-ending world, full of activities and potential, this action-adventure game has something for everyone – even those who strive for the completion of a game. Check out our Top 10 list to find more games like Terraria!
Best Games Like Terraria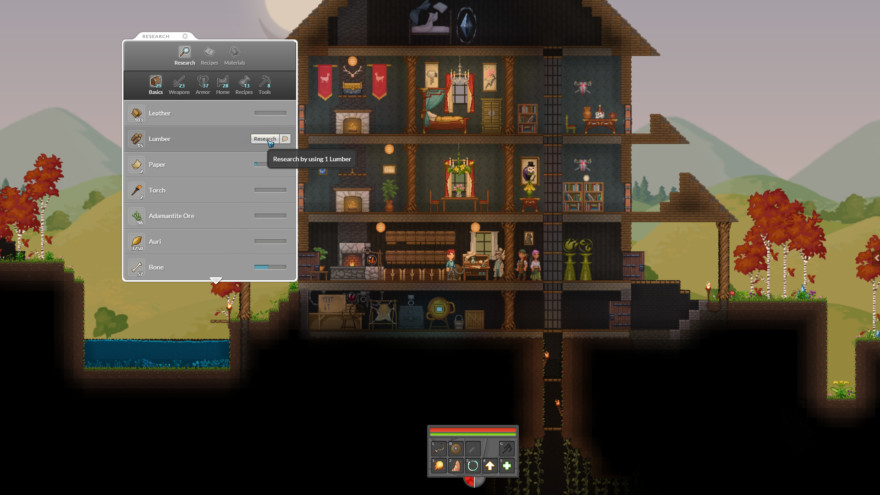 A world that is so simplistic, it is inspiring. The art style, mixed with the obvious cherry blossom trees in places, give this game a very oriental feel. Because the game relies on the community who play it, it's extremely mod-friendly, and players enjoy seeing just how far they can push the coding of the system.
At its most basic, it's a game that opens the world up to its players. With over 80 skills that can be learned and progressed through gameplay, it is, technically, a survival game, but one that is built on a world so open that it's constantly expanding through those who play it.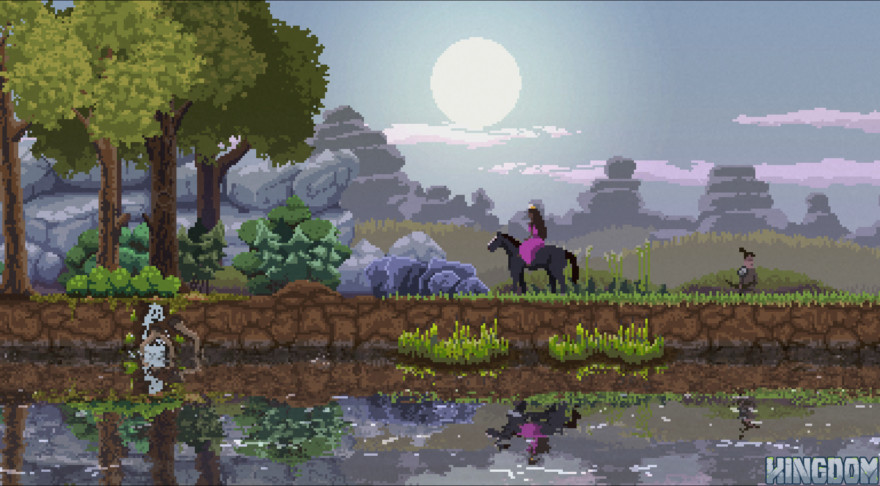 Play as a monarch who wants nothing more than to expand his life and his riches. The aim is for you to continue building up the empire you rule, taking each coin you can to develop your kingdom. This is the kind of game you need to personally experience to make a judgment call on it.
To start earning and gaining respect from your people, you'll need to travel across your land with your horse. As you travel, you will come across people who can take your orders and be put to work on your behalf. But all is not as peaceful as it seems. Attackers are near.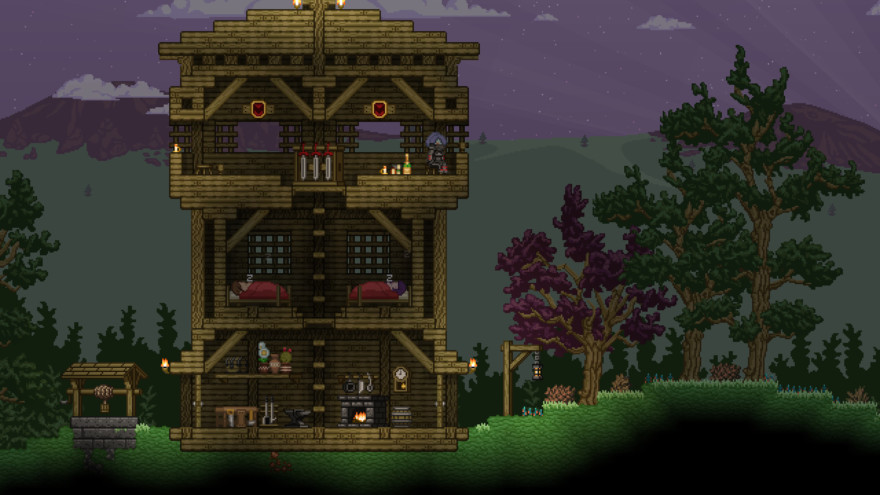 This futuristic game has been noted as the game that is the most like the playstyle of Terraria. The overall style of the art and way the game is played echoes Terraria so well that the only real difference is the story itself.
StarBound has a unique system of randomization. Several the game's elements are dropped in no specific order; from the weather, you'll experience in-game to the items that will come to you as you complete your tasks. Even the day/night cycle is different. This is a game that is unique enough to last, with no discernible way to play the exact same playthrough more than once!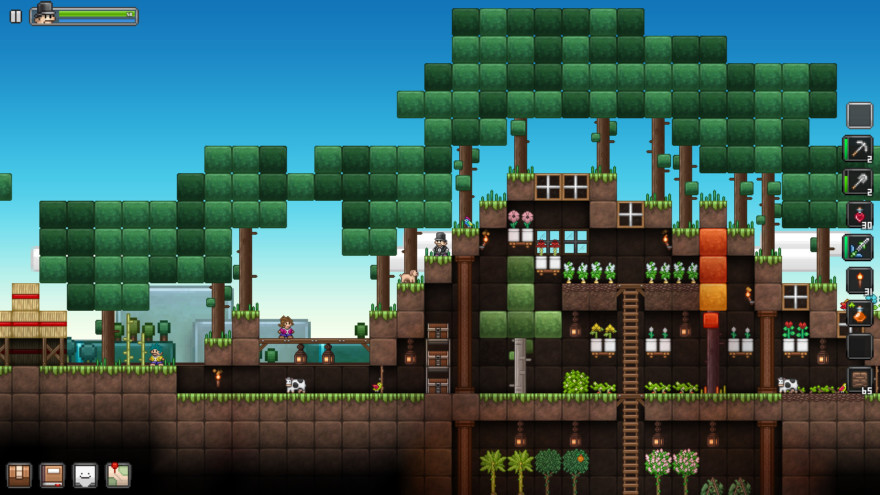 The beauty of 3D block adventures combined with something that looks like every old Mario adventure game we've all played at some point. Junk Jack takes some of the elements of Terraria, pushes them into colorful (but similar) worlds, and gives its players a whole host of things to do.
You can cook, farm, craft, and mine objects to further your game. The multiplayer system can hook you up with your friends, letting you all explore the same place together and create something lasting. Like StarBound, there is randomization in-game, too!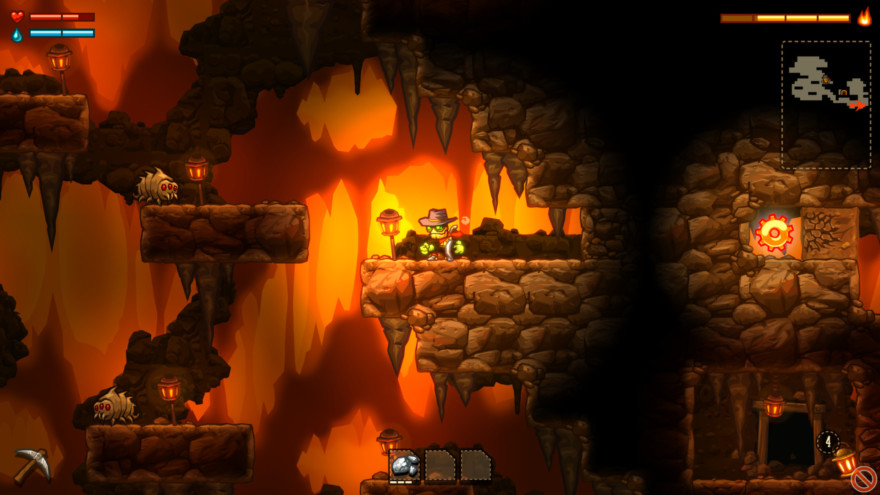 Not a very well-known game for current gamers, but SteamWorld Dig does have its own audience. This title is a mining adventure, not dissimilar to Minecraft or Terraria. In this adventure, you become Rusty, a mining robot who has a long journey ahead of him.
Take your time to sift through the earth and travel deeper down into the beds of rock. Along the way, players will uncover all kinds of treasure. But wait, there are also threats lurking down below, and you'll need to keep a good sense of awareness activated to make it through these challenges.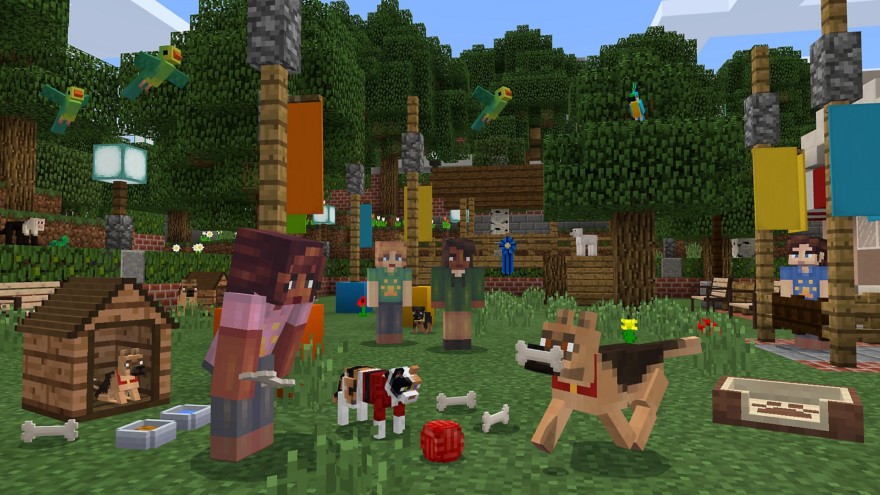 A game that's been rising through the ranks of popularity since its release, Minecraft is still favored by gamers today. There has been a surplus of modifications created by its fans, and entire historical worlds build using the blocks that players erect in their games.
The graphics may not be as aesthetically pleasing as other, newer games on the market, but there's something very fun about the 3D cubes of Minecraft that keep its players returning. There's also the bonus of being able to pay for a server that is just for you and your friends to use.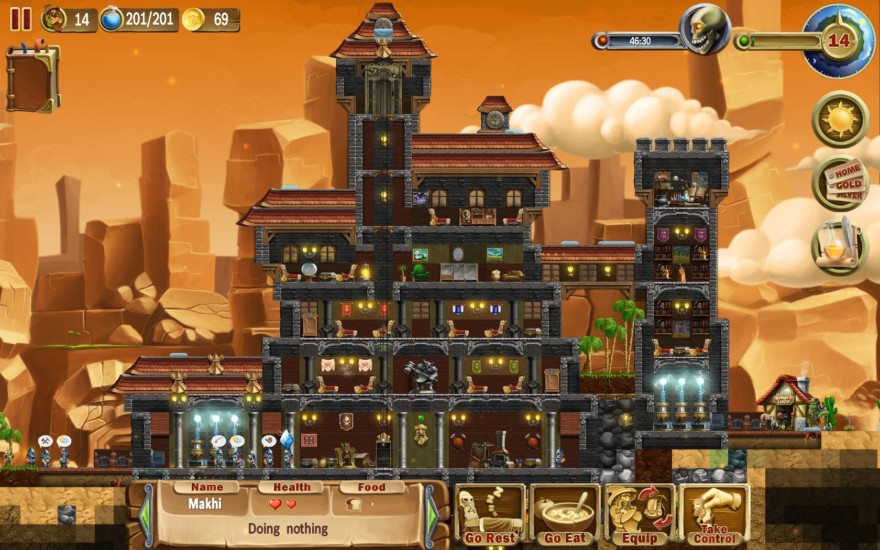 This title has a style that many will recognize from current popular games. Craft the world combines the idea of a sandbox game with those that come from strategy genre ones. Each move you make should be calculated well while you craft, run your kingdom, and explore the area around you.
Exploring is a huge part of Craft the World, with its sandbox elements taking up a big part of how you can progress in the game. Build up your kingdom and its colonies, defend your borders, and complete puzzles to win!
If multiplayer combat is where you thrive, then King Arthur's Gold is the game for you to buy. You can choose from different classes to play the game, all of which give you a new take on the perspective of the story.
Part of the game is free to play, that being the game without the online options to play with your friends. But even the addition of multiplayer isn't expensive, which is great for gamers who prefer to keep a collection of good, cheap games to play. The game, with its added features, also includes extra benefits like premium servers.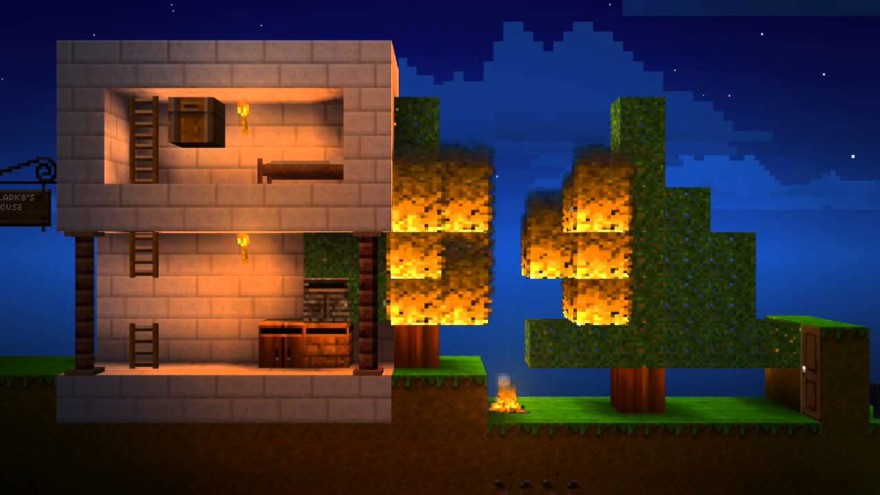 Another title that seems to combine various features of Terraria and Minecraft, The Blockheads is a game that is played in a block world that has its own climate system for more realistic playthroughs.
In this game, you are to assist your blockheads in any way that you can. They need you to provide for them, and that includes food, shelter, and items that require your crafting prowess. You are the caretaker of an entire group, try to keep them alive.
Once you. crash-land on an unknown planet, your first goal must be to find resources that can help you survive in a strange, new world that you've never heard of. But the conditions of the planet are less than ideal, and it will be a struggle for you to live.
Collect materials, build vehicles to assist your exploration and create a life for yourself on this awe-inspiring planet. You'll run into more than your fair share of dangers, but where's life without a little danger?