Hogwarts Legacy was officially announced back in 2020. We then saw a full gameplay reveal in march of 2022 at the Sony State of Play Event. Then in august fans were treated to a new trailer that revealed quite a lot about the upcoming game.
The game is going to be released on February 10, 2023, for Xbox, PlayStation, and PC. Originally Hogwarts Legacy was supposed to be released at some point in 2022. But due to unknown struggles, the game's release date has been pushed to 2023.
Hogwarts Legacy will launch on February 10, 2023 for PlayStation, Xbox, and PC. The Nintendo Switch launch date will be revealed soon. The team is excited for you to play, but we need a little more time to deliver the best possible game experience. pic.twitter.com/zh0EsOvDb7

— Hogwarts Legacy (@HogwartsLegacy) August 12, 2022
As for what we saw in the trailer, we can expect to see Hogwarts in all its glory. From the floating books and moving stairs to the iconic dining hall and dorm areas.
Players will have the ability to become a witch or a wizard and attend Hogwarts school of wizardry as a student. What makes your character so special is the ability to manipulate powerful ancient magic.
Your mission is to figure out why this ancient magic has returned and who is attempting to harness the power of the ancient magic to destroy all wizardkind. The fate of the wizarding world falls on your shoulders.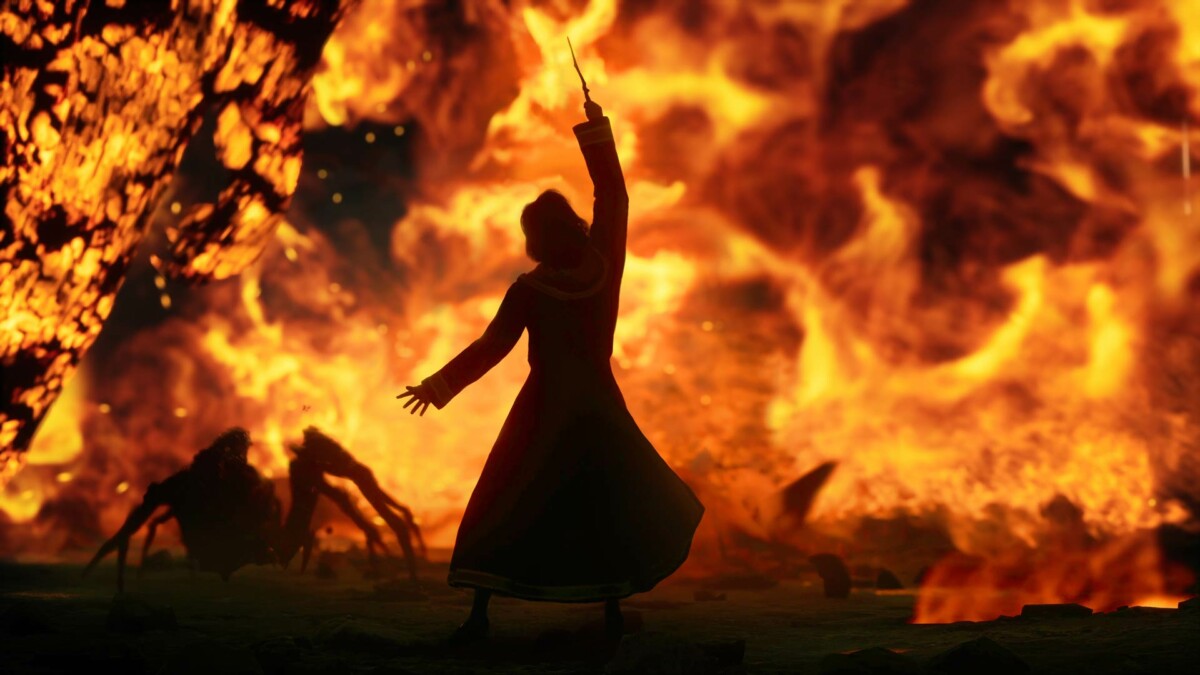 One big question on the minds of Harry Potter fans is will the main characters from the films be in the game. Unfortunately, it doesn't seem like Harry and his friends will be making any appearances.
There's also no word on whether players will be able to play Quidditch. But what we do know is that you will be able to fly around on your broomstick. So who knows, maybe there will be Quidditch.
According to the gameplay footage, you will be able to choose your house, attend lessons, and of course, fight off the forces of evil.
As for your character, you will choose from a wide range of options and styles to create your own student. You can choose everything from your facial features right down to your hair color.
On top of all the places that Harry Potter fans know and love, there are also going to be several new environments not seen before in any of the Harry Potter films. So there are going to be plenty of new territories to explore.