Ubisoft accidentally listed its new free-to-play game, The Division Homeland, on its web store as coming soon.
Twitter user Unknown1Z1 uploaded a video of himself on Ubisoft's online store, the video shows The Division Heartland as coming soon alongside information about the game that wasn't supposed to be released to the public yet.
Ubisoft has since removed the listing. However, it's too late! This mistake has allowed fans to get a sneak peek at some of the aspects of this new Ubisoft game. In the video posted by Unknown1Z1, several game modes are shown in the game's description.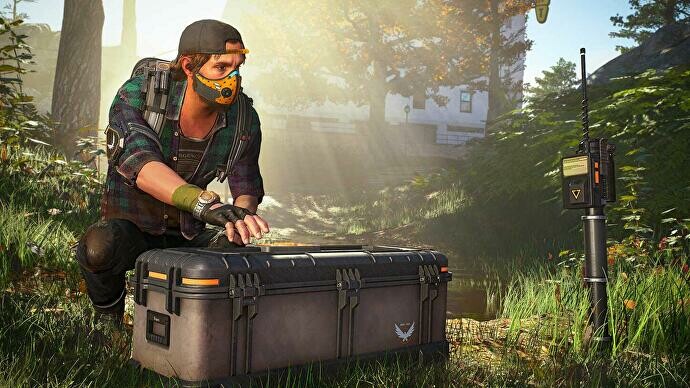 Those modes are PvEvP 45-player Storm Operations, PvE Excursion Operations, and Progress and Adapt to Survive.
PvEvP 45-player Storm Operations will see players fighting together against a group of dangerous rogue agents known as the Vultures, players will do this whilst also trying to survive a deadly virus.
PvE Excursion Operations are missions where players will collect gear, activate alerts, and prepare the battlefield. This one sounds vague, but that's all the details available for this now.
Progress and Adapt to Survive will see players playing as one of six agents playing in three different classes of matches, each one with a unique set of perks and skills. However, the classes of matches and the agents players can choose from remain a mystery for now.
The Division Heartland ha's been described as a standalone game, therefor players won't need to have played previous games in this series, this will open the game up to a much larger audience as new players won't feel lost when playing.
This leak hasn't got everyone convinced. Some out there think it's a hoax, but Ubisoft Forward is on the 10th of September, so hopefully, Ubisoft will clear up any misconceptions and give us more details on The Division Heartland.
As far as the actual release goes, there is no concrete release date. However, the current release period is said to be within the 2022-2023 fiscal year. That means that we should be able to expect this game before March 2023.