Because of the Overwatch League teams there are literally hundreds of different skins available in the world of Overwatch. But team skins aren't everything, and with so much choice, surely there's a few that stand out from the crowd? Well, here are our choices.
Lúcio's Jazzy Skin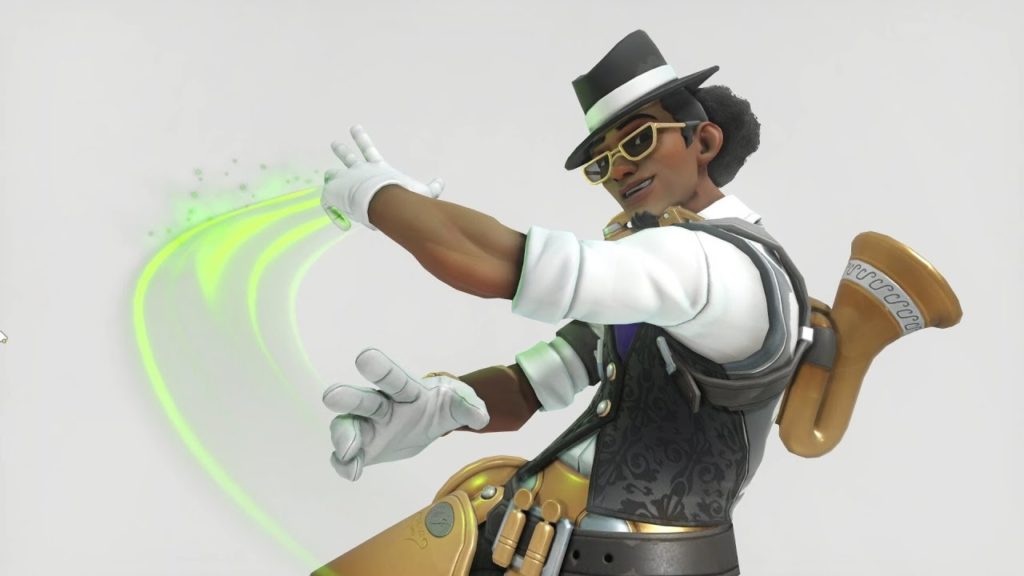 This Legendary skin for Lúciocame out back in 2017 for Overwatch's anniversary of that year. It cost just 1000 credits to buy, but because it's a special skin, you can only get it during an Overwatch Anniversary event.
It's a gorgeous skin featuring Lúciowearing a classic jazz outfit, complete with his gold and silver skates, gold-rimmed glasses, and a hat that's been tipped forward. Putting on this skin changes Lúcio's usually music to a jazzed-up remix, too.
Lúcio's backstory outlines him as a known DJ in Brazil, so it was nice to see Overwatch lean into that a little for this skin.
Hanzo's Cyberninja Skin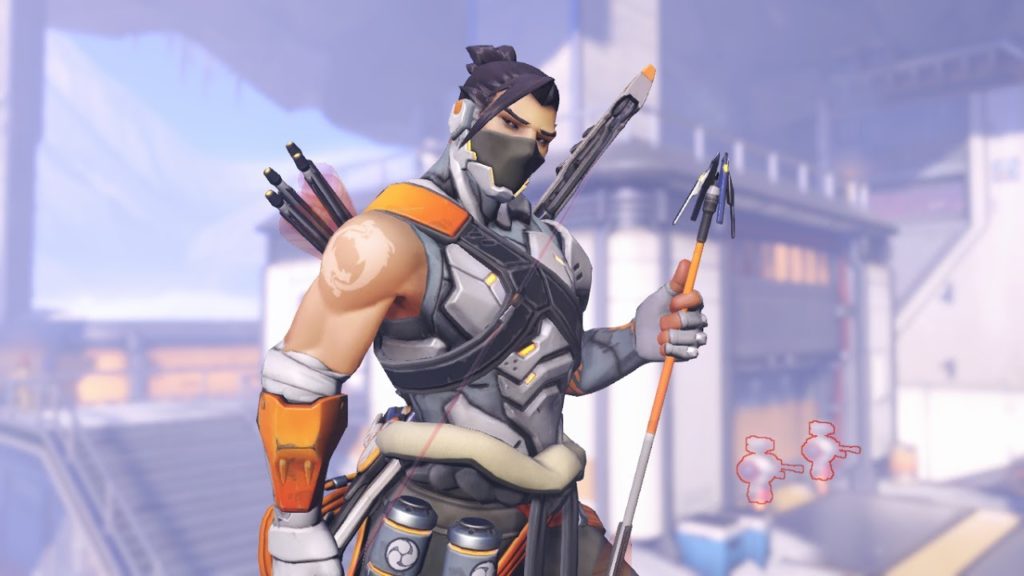 Most fans speculate that Hanzo's Cyberninja skin is what he would have looked like if the fight between him and Genji had gone just a bit differently. Most of this version of Hanzo looks cybernetic, and the face covering seems eerily similar to the bottom of Genji's mask. Of course, there's also the obvious Shimada brand on his shoulder, which leads to even more fan theories.
The Cyberninja skin was an Overwatch Anniversary exclusive, costing 1000 credits in total. It's still available during the yearly anniversary events.
Symmetra's Dragon Skin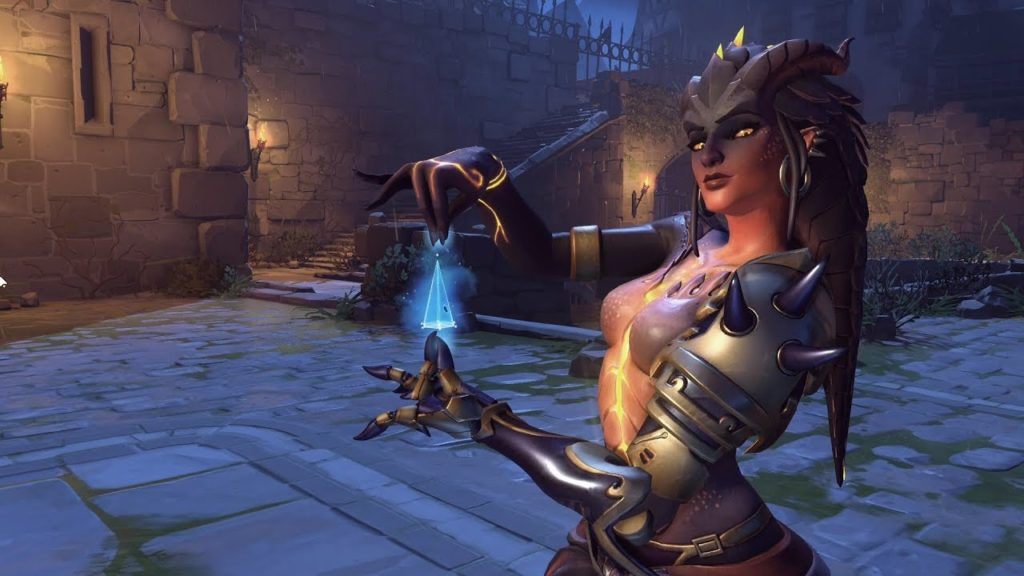 There's no reason not to adore this skin. Symmetra's skins have been pretty basic in the past, but this Legendary skin took Overwatch art to a new level. Complete with a dragon wing skirt and molten fire that glows, this skin is absolutely epic.
Available during Halloween Terror for 1000 credits, it's definitely worth purchasing next time you get the chance.
Mercy's Valkyrie Skin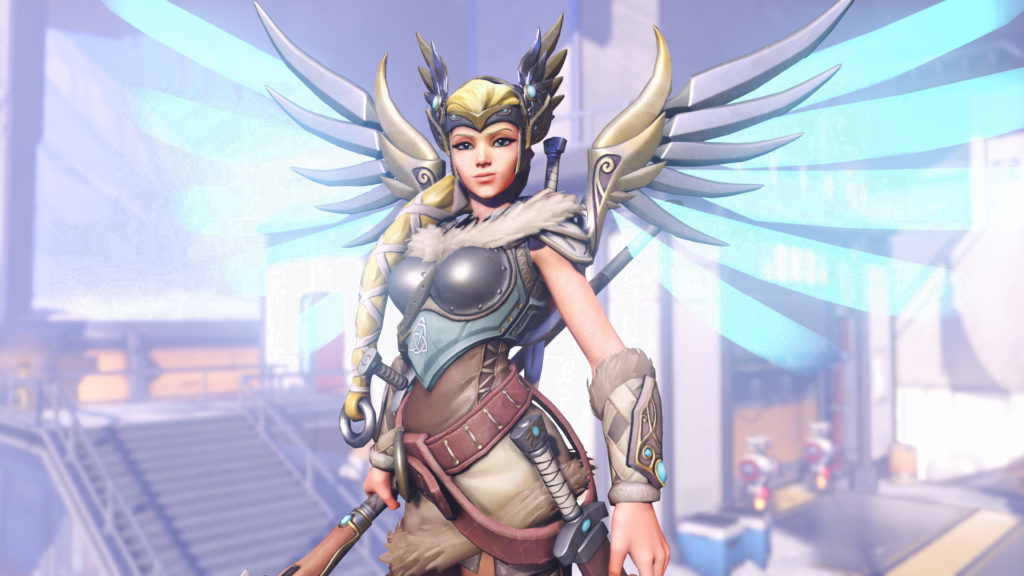 While there are, of course, other amazing Mercy skins (like the Breast Cancer Awareness skin and the Sugar Plum Fairy skin), this skin is a huge nod to Mercy's actual character attributes. You may recall that Mercy's Ultimate technique is called "Valkyrie", yet this skin is so often overlooked and underrated. Yes, it looks basic, but there's a reason that it's one of her Legendary skins.
Costing just 1000 points, this skin is available for purchase all-year-round. It portrays Mercy as a Valkyrie of Norse Legend; a winged warrior sent to meet the dead and bring them to their afterlife in Valhalla. Mercy is a healer, though, so it's a nice place on the idea of a Valkyrie.
Zenyatta's Nutcracker Skin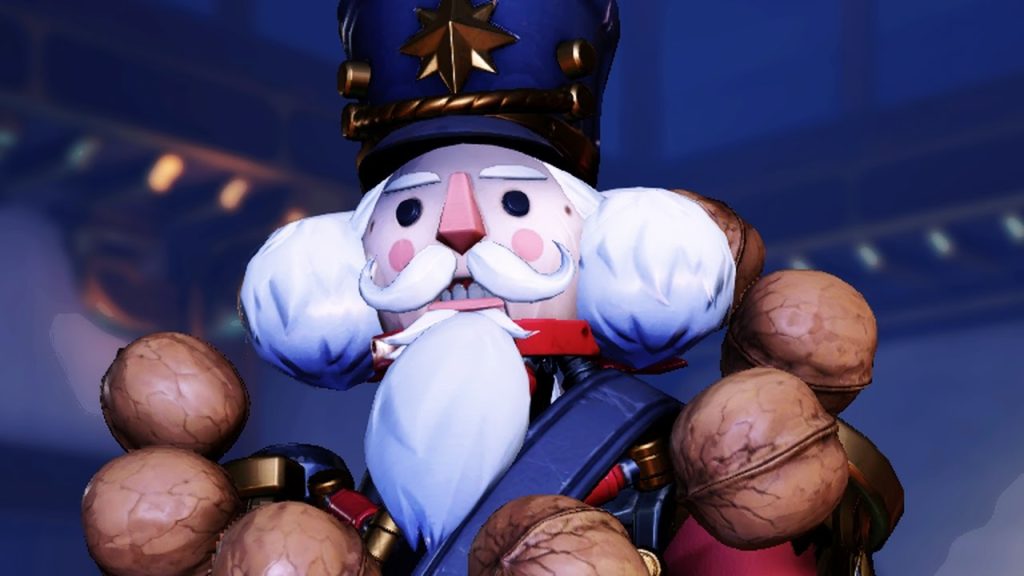 A Winter Wonderland special, the Nutcracker takes creativity to a new level. Zenyatta is a beloved Omnic member of Overwatch, but all of his standard skins have just been s recoloring of his normal skin. However, this Legendary skin portrays Zenyatta as a moving version of a nutcracker doll, completely with nuts in place of his usual harmony orbs.
For just 1000 credits, you can own this holiday-themed wonder. But you will need to buy it during the yearly Winter events.
Junkrat's Bilgerat Skin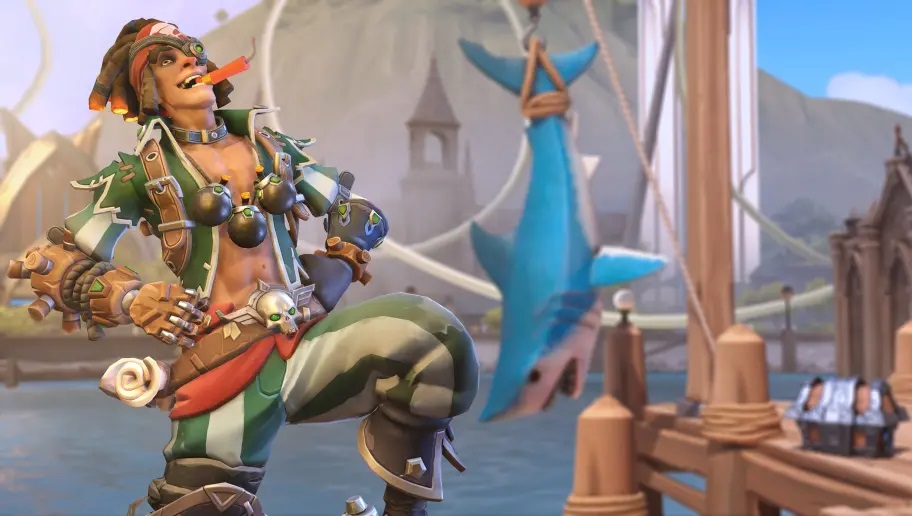 Described as his "Jack Sparrow" skin for obvious reasons, Junkrat'sBilgerat skin is a pirate skin with an edge. Combining Junkrat's usual enhancements and prostheticswith skulls, an open shirt with a large collar, dreadlocks, and a bandana. This version of Junkrat also carries a pair of swords on his back, even though Junkrat has never used blades.
Overall, it's a pleasing skin that completely revamps Junkrat's usual look. And the row of what look to be mini cannonballs in place of his usual bombs just completes the outfit. Available during Overwatch Anniversary celebrations for 3000 credits; the most expensive on this list so far.
Soldier 76's Slasher Skin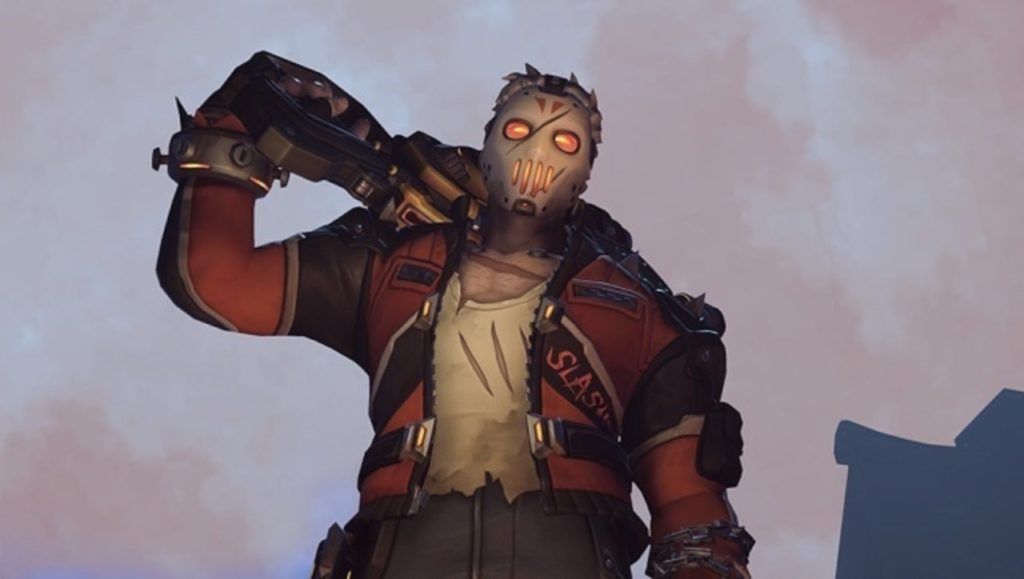 Halloween got a little scarier when Overwatch released Slasher: 76, a Jason skin for Soldier: 76 that was inspired by the movie Friday the 13th. The skin represented a more military-style Jason, which fit Jack's style much more than making him don the whole outfit.
Available during Halloween Terror, Slasher:76 is the first Epic skin on our list. It costs a whole 3000 credits to buy.
D.va's Junker Skin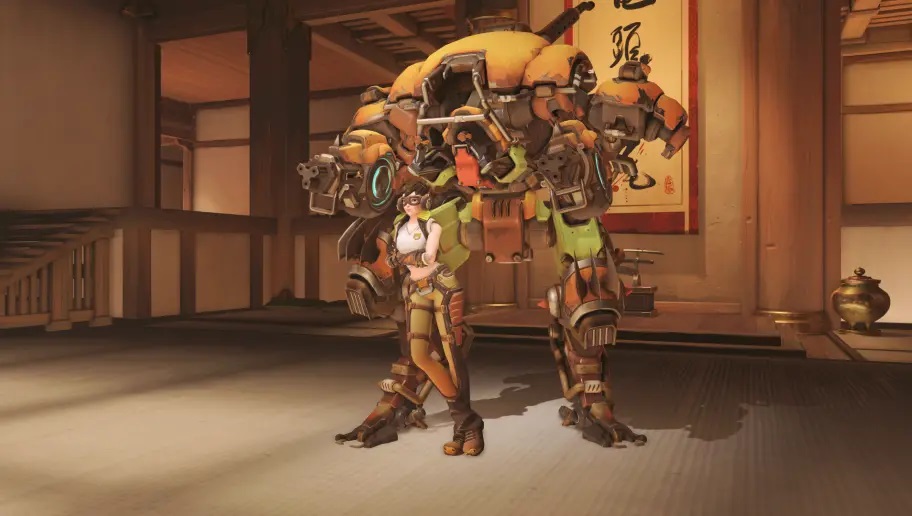 Although there is no canon lore behind D.Va's Junker skin, it is so completely different from all of her other preppy skins that it just needs a place on this list. From Korean celebrity to scrapheap scavenger, this skin of Hana's puts her firmly in Junkertown.
There are obvious similarities between her Junker skin and the stylistic choices made with Junkrat and Roadhog's common skins; including the orange rust tones and the patched-together looks. Similarly, D.Va'sScavanger skin is a great skin for her. It's the same skin with a gray coloration, rather than the orange/brown/green tones of the Junker skin.
Either way, this alternative version of Hana and her Mech open up a whole host of opportunities to speculate about what could have happened to D.Va had her life been just a little different. This Legendary skin costs 1000 credits and is available any time of year.
Genji's Sentai Skin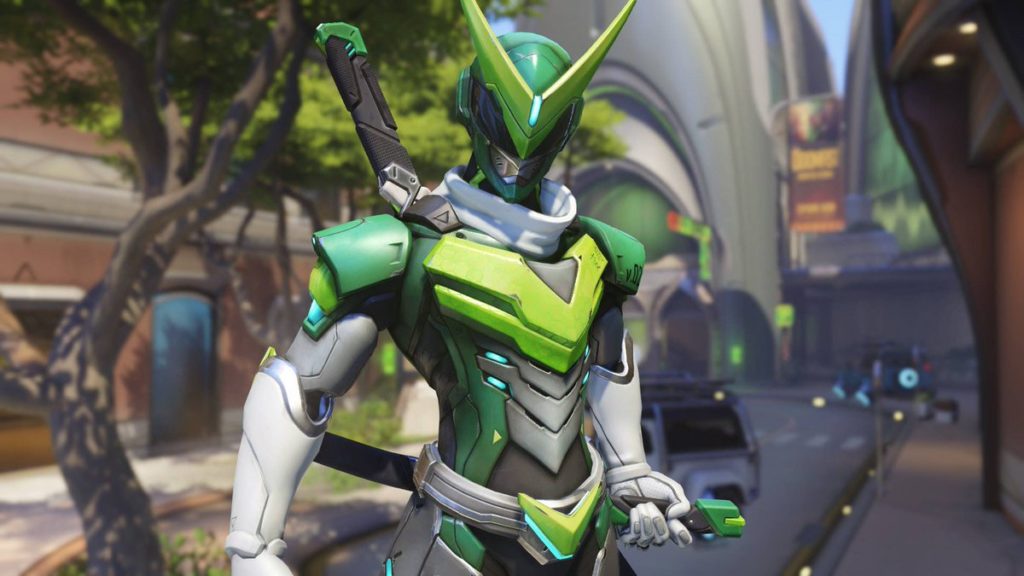 Released for an Overwatch Anniversary event for 1000 credits, Genji's Sentai skin is a beautiful mix of references. This bright green and silver skin takesGenji from Omnic to cybernetic superhero, with enough varied voice lines to keep you guessing.
References include Kamen Rider, Gekiranger, and Go-Onger, from the easily identified "Toh!" to the hilarious "Fantastic Technique". This is a great skin for Genji, particularly because we know he enjoys arcade games and refers to himself as a "Green Cyborg Ninja Dude".
Widowmaker's Odette Skin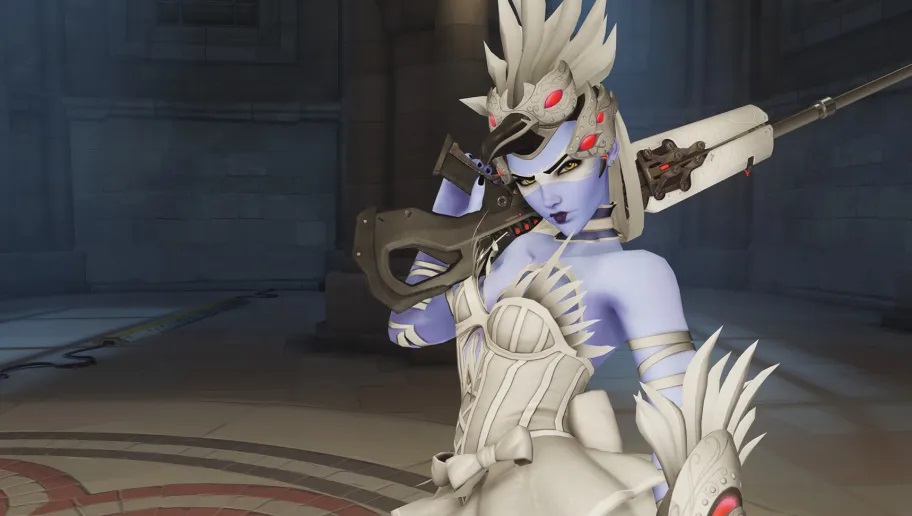 In her life before Talon and Overwatch, Widowmaker was simply known as Amélie Lacroix; a famous and accomplished Parisian ballerina. This is what makes this skin so amazing. Widowmaker is known for having the same skin-tight clothing for almost every skin, but this Odette skin returned her to her former life and shed a little light on who she used to be.
Complimenting it is, of course, the Odile skin; a black and green version with a darker feel. These are non-event skins and available anytime for 1000 credits.
Other Guides You Might Be Interested In…