"Bamboo? In Animal Crossing?" Why yes, little sapling, Bamboo is a rare tree in Animal Crossing, and you won't find it on your island at the start.
Since Bamboos are rare in the beginning, its materials are also difficult to get early on. Let me be your guide and lead you to where the bamboos grow.
Steps in Getting Bamboo
Step 1: Go to Mystery Islands
You might be wondering why you can't find Bamboo in Animal Crossing. That's because you actually have to cross the seas to find an island with Bamboo.
Bamboo Island is a Mystery Island that is filled with Bamboos, and getting there involves luck.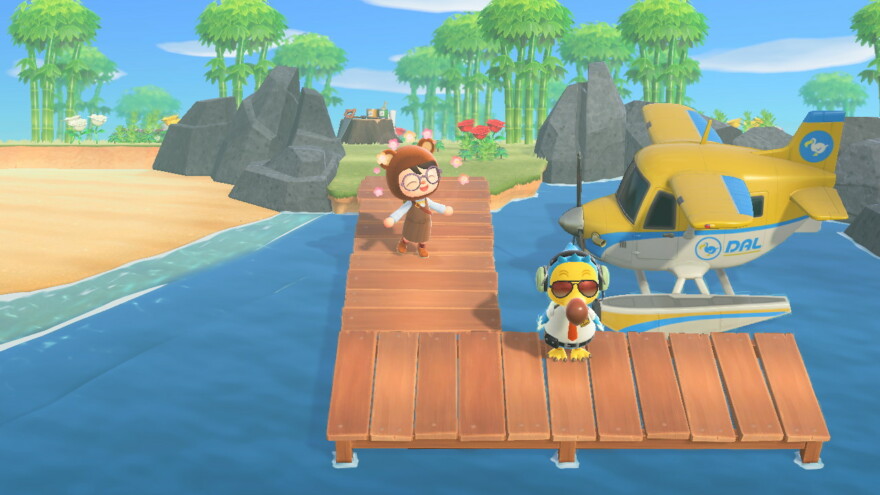 Mystery Islands are randomly generated, so you might have to travel multiple times to end up on Bamboo Island. You can fly through your airport or ride a boat with Kapp'n.
To fly to Mystery Islands, redeem Nook Miles Tickets from the Nook Stop machine inside Resident Services, and head to your airport to talk to Orville. If you have Nook Miles Tickets with you, he will give you the option to use it.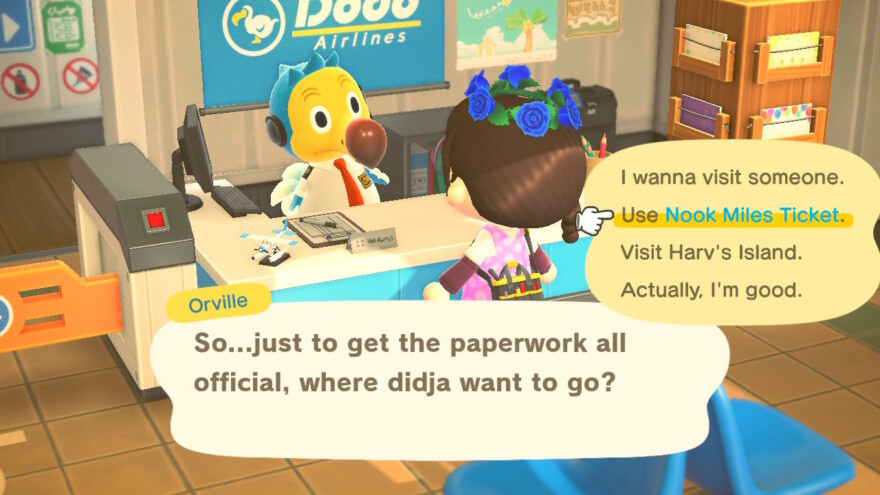 You can also get there through Kapp'n. Once you unlock Kapp'n, you can get a boat ride with him for 1,000 miles. Unlike traveling through Dodo Airlines, you can only get one boat ride with Kapp'n per day.
Keep trying until you end up at Bamboo Island. Good luck!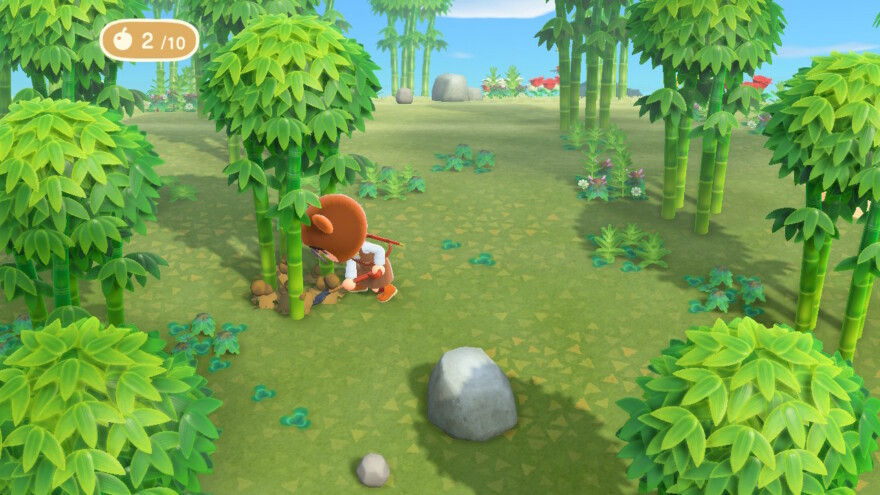 Step 2: Dig Up Shoots or Whole Bamboos
Hey, your luck worked! Once you get to Bamboo Island, ready your shovel. You will do a lot of digging here!
To get your shovel, press 'x' to open your pocket, go to your shovel and press 'a', and select 'hold'.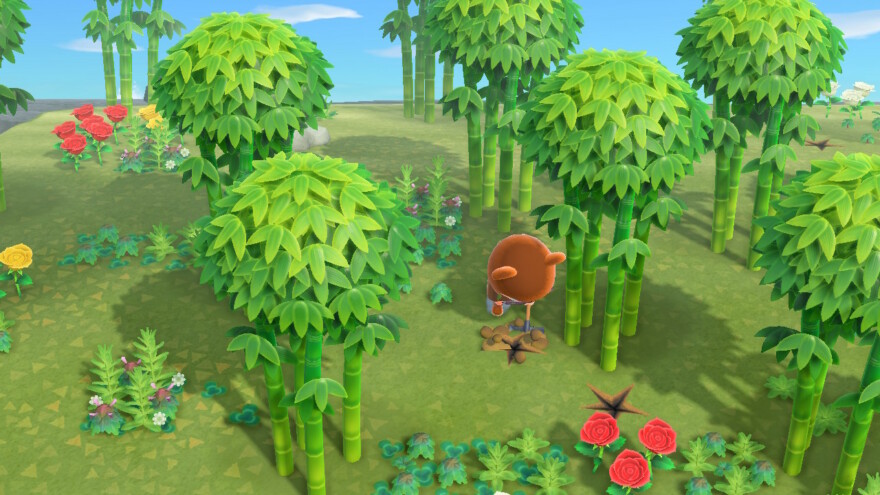 Dig the x marks on the ground to get Bamboo Shoots. You can also eat fruits or food to dig up whole Bamboo Trees and replant them on your island.
TIP: If you run out of fruit or food, don't forget to shake the Coconut Trees there to get more fruit. Go in front of a Coconut Tree and press 'a' to shake.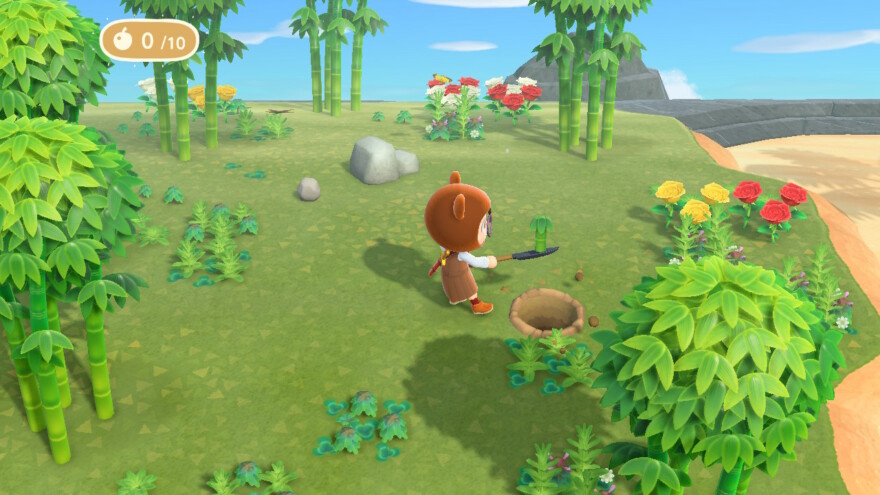 For beginners, you can get the Flimsy Shovel Recipe from Blathers. He needs to set up his tent on your island first before this happens.
To craft this starter shovel, you will need five hardwood. Just chop some trees with your Flimsy Axe or Stone Axe until you get enough hardwood.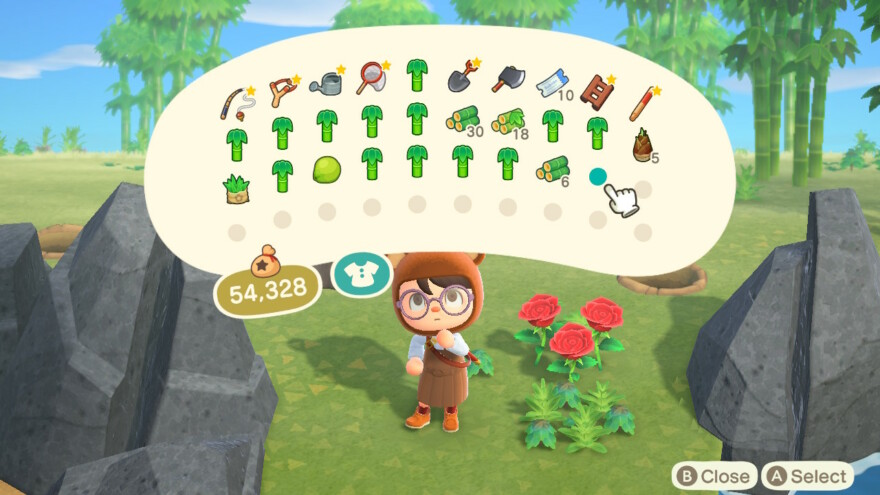 Step 3: Plant Your Shoots and Bamboos
With your pockets full of Bamboos and Bamboo Shoots, head home and plant them on your island.
Like regular trees and fruit trees, you need to give your Bamboo and Bamboo Shoot one space tile around them, meaning they should be one space apart from each other in order to grow.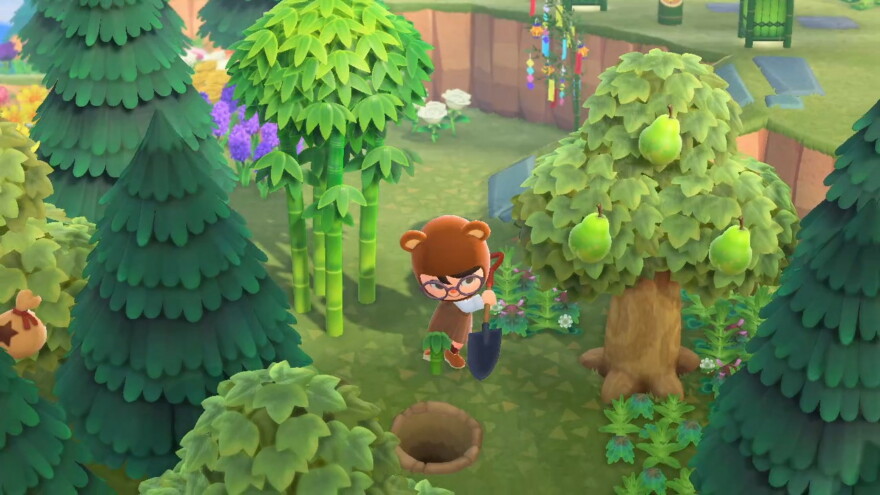 After a while, your Bamboos will make Bamboo Shoots on the ground. Dig up the x marks or cracks that you see near your Bamboos to get shoots. You can plant these to get more Bamboo.
TIP: Bamboo Shoots take three days to grow.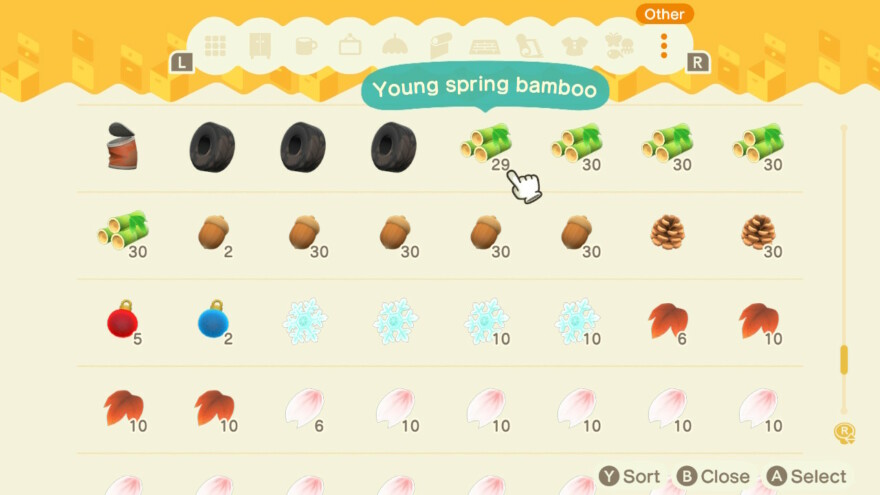 Tips for Getting More Bamboo
Bring Shovels
All that digging probably broke your shovel. You can exchange your miles for tools with Wilbur or Kapp'n, but it's best to bring an extra shovel or two to save on miles.
Bring Extra Fruits To Eat
If you're planning on digging a lot of Bamboo, better have a full stomach or bring extra food with you.
Once you've eaten something, there's a counter on the top left of your screen to show your strength buff. This is the number of times you can dig up trees or destroy rocks.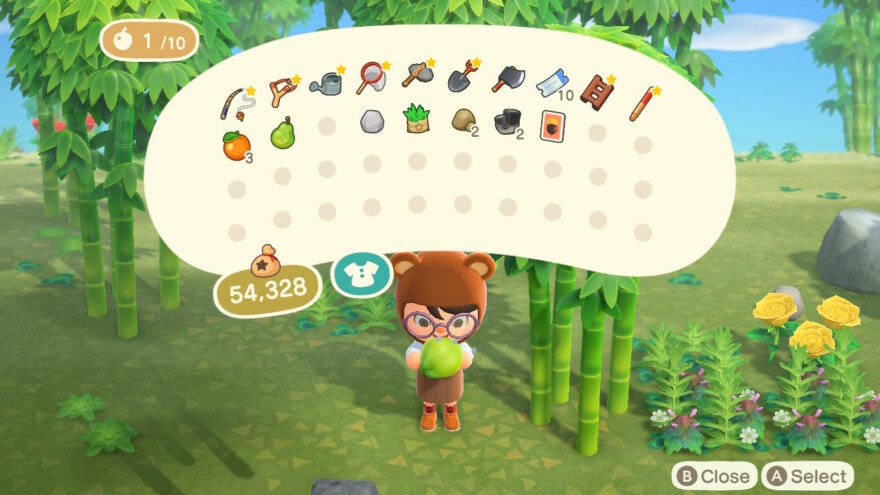 Expand Your Pockets
Before heading out to Bamboo Island, make sure you have plenty of space in your pockets. If you haven't redeemed it already, get the Pocket Organization Guide for 5,000 miles and the Ultimate Pocket Stuffing upgrade for 8,000 miles.
With these two, you can carry 40 items in your inventory. More space for Bamboos!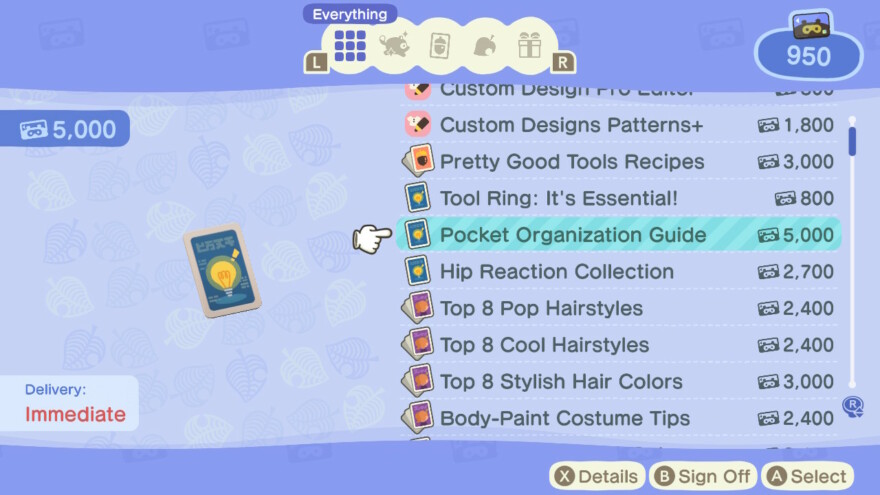 Bamboo Shoots From Daisy Mae
If Bamboo Island continues to elude you, you might get lucky with Daisy Mae.
Daisy Mae visits your island on the first Sunday after Nook's Cranny is done building and will continue to visit every Sunday. She will mail you some Bamboo Shoots after you buy turnips from her.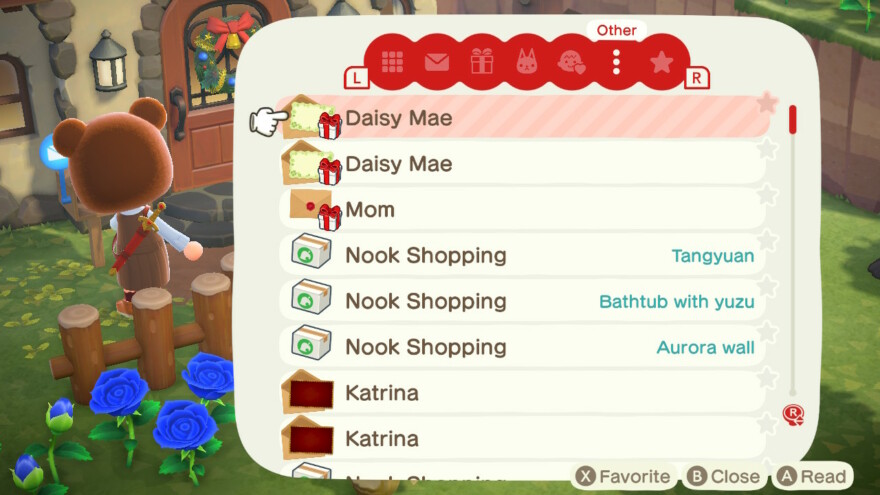 Quick Bamboo FAQ
Is Bamboo Rare?
At the start, yes. Once you get a few Bamboos and Bamboo Shoots, it's easy to plant more.
What Can I Get From Bamboo?
Like trees, you can hit your Bamboos with an axe. You can get Bamboo Pieces, Bamboo Shoots, and Young Spring Bamboo. Bamboo Shoots are also edible and can be cooked.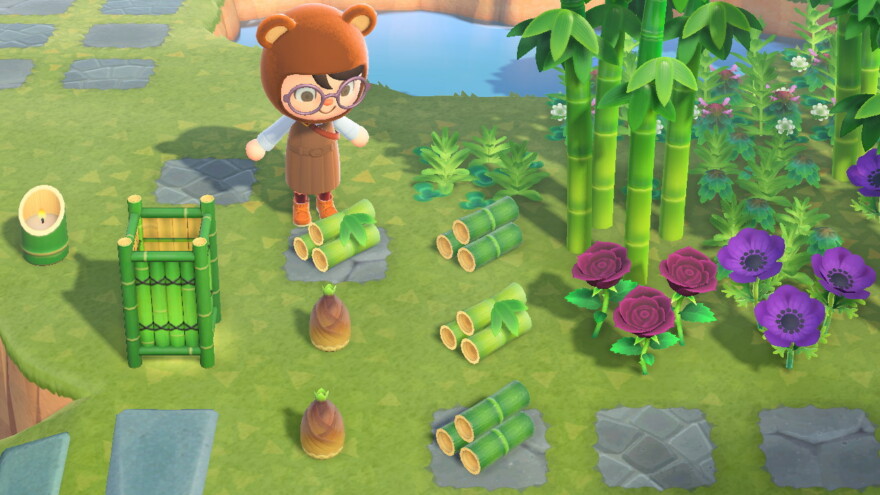 When Can I Get Bamboo?
You can end up at Bamboo Island anytime. However, you can only get Young Spring Bamboo in the spring. Spring is March to May for players in the Northern Hemisphere, and September to November for Southern Hemisphere players.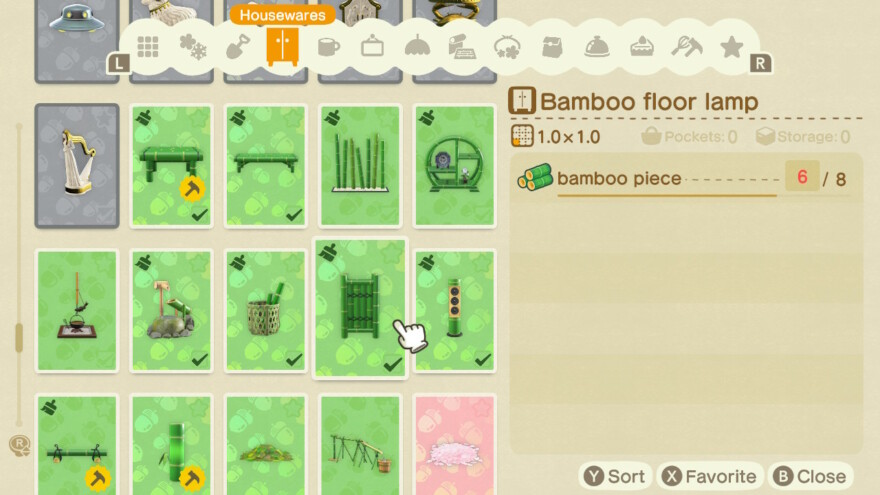 How Can I Get Bamboo DIY Recipes?
You can randomly get one from Isabelle during her announcements, popping balloons, opening bottles by the beach, buying turnips from Daisy Mae, and talking toyour villagers while they're crafting in their homes.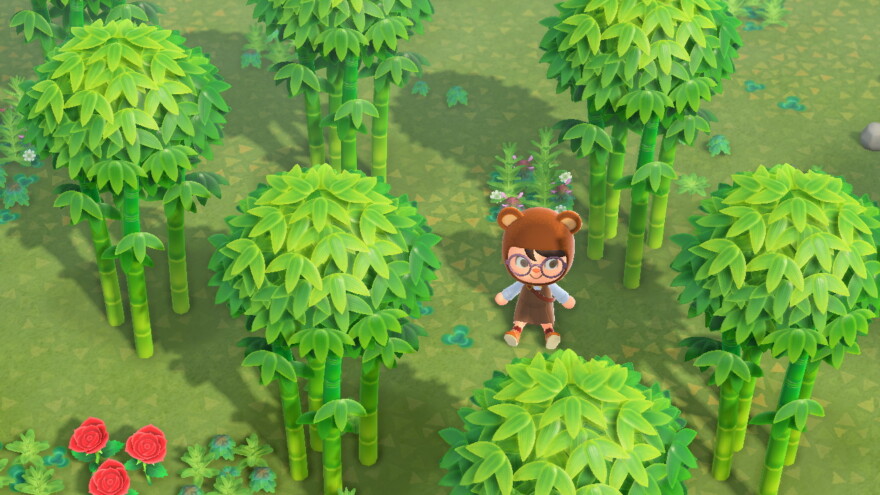 It's not that easy to find Bamboo Island, but with perseverance and enough Miles or Nook Miles Tickets, I know you'll get there.
Don't forget to bring shovels and enough food to maximize your bamboo profit. Good luck, bamboo hunter!