Planning on doing an anime binge this weekend? We might be able to help!
Thanks to Crunchyroll, easy access to a lot of anime shows are now at your fingertips. But before you fire up your Crunchyroll account and get overwhelmed by the choices, check out our list below for a quick guide.
Here are 30 of the best anime out there. We've picked them from a variety of genres, with a mix of classics and currently trending shows. Keep in mind that some might be region-locked for you.
Ready for an anime marathon? Let's start the list!
Best Anime on Crunchyroll
Naruto and Boruto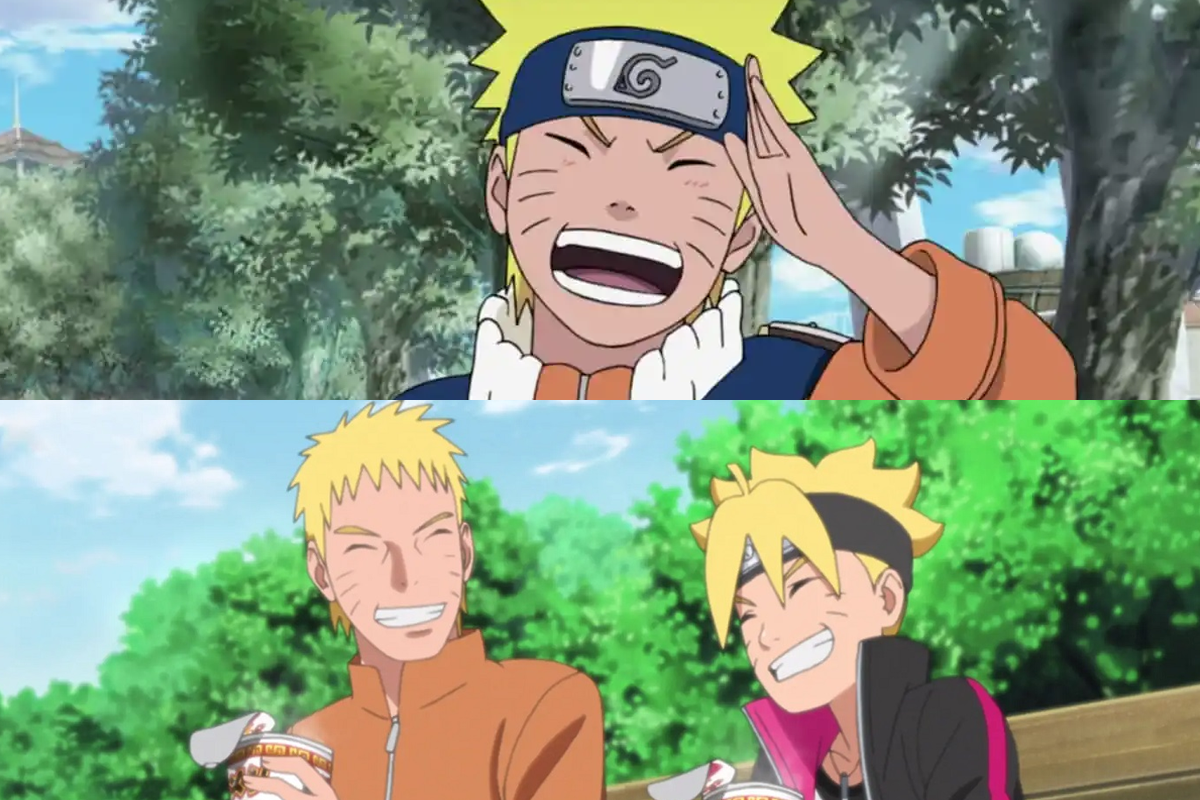 Starting our line-up is the classic Shounen anime, Naruto. A lot of folks started with this anime, and if you're up for a nostalgia trip down memory lane, you can binge Naruto Shippuden through Crunchyroll.
But for those of you who don't know, Naruto is about an eager kid who desperately wants to be the best ninja and become the Hokage of his village.
Throughout his journey, despite being mistreated by others as a kid, he never gives up on his friends.
His story even continues in Boruto, now with his son and family.
My Hero Academia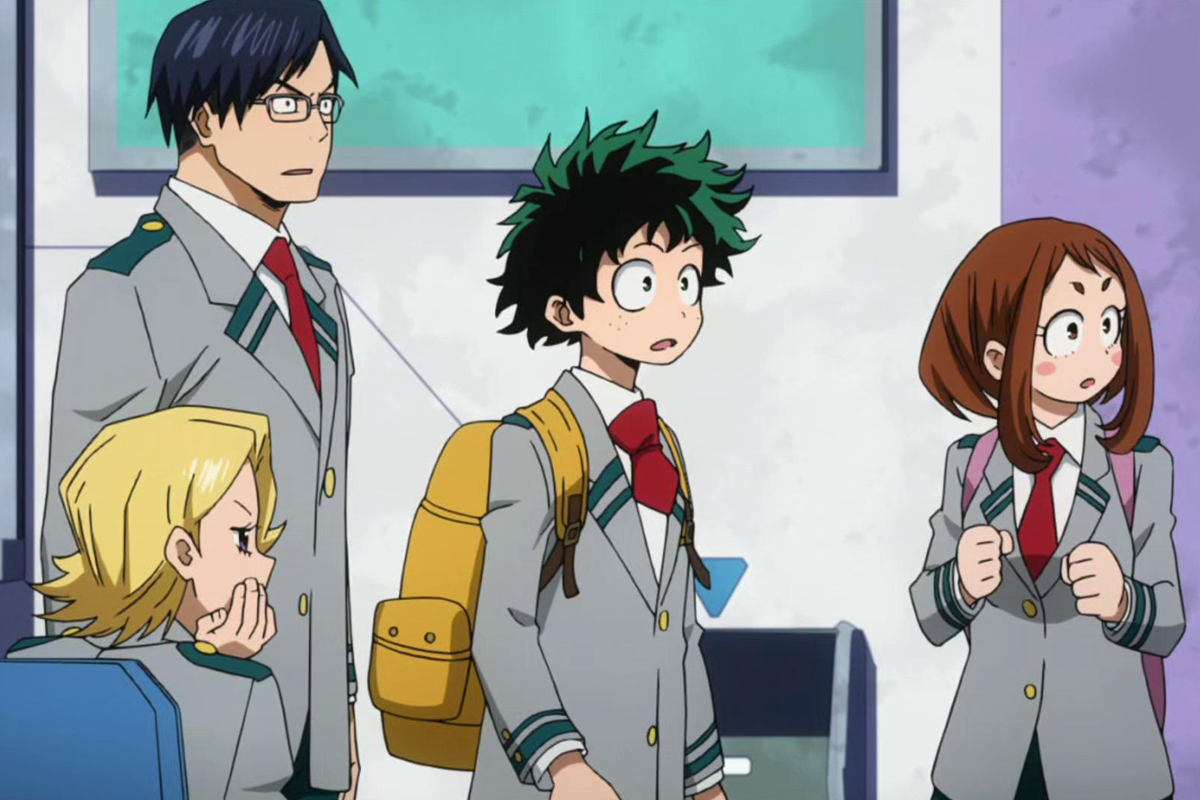 Let's keep the shounen ball rolling with our next entry.
What does it mean to be a hero? In My Hero Academia, heroes and villains clash as the story explores such a question.
You follow the story of Quirkless Izuku as he works his way in a hero-centric society. After an encounter with his all-time favorite hero, his life gets shaken up, and he ends up becoming a student hero himself.
If you love Shounen and superheroes, you'll get a kick out of this series.
That Time I Got Reincarnated as a Slime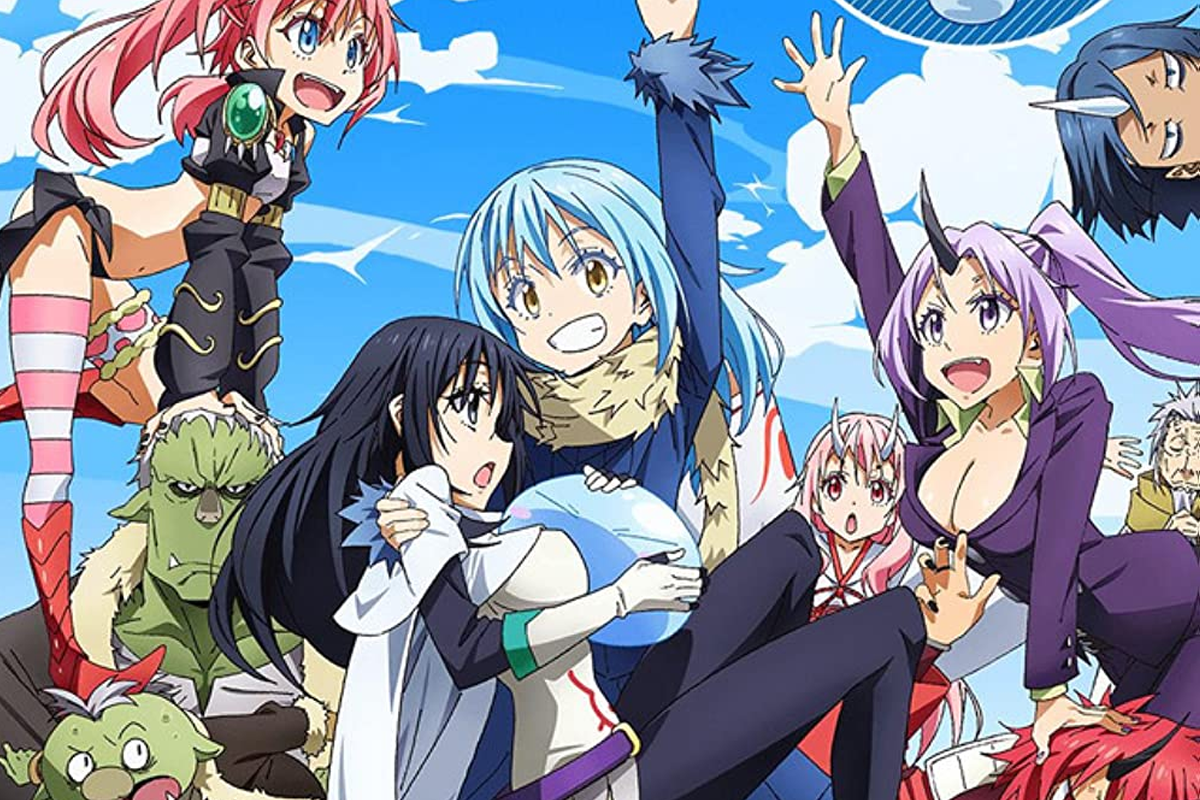 What happens when you get transported to a fantasy-filled world but as a slime? Well, no need to wonder about that since there's an anime about it now!
Mikami Satoru was an ordinary office worker until he got stabbed and reborn in a different world. In this new reality, he's eager to start afresh in his new slime form.
This isn't like your typical isekai anime since it gives a new spin to some isekai tropes.
Afro Samurai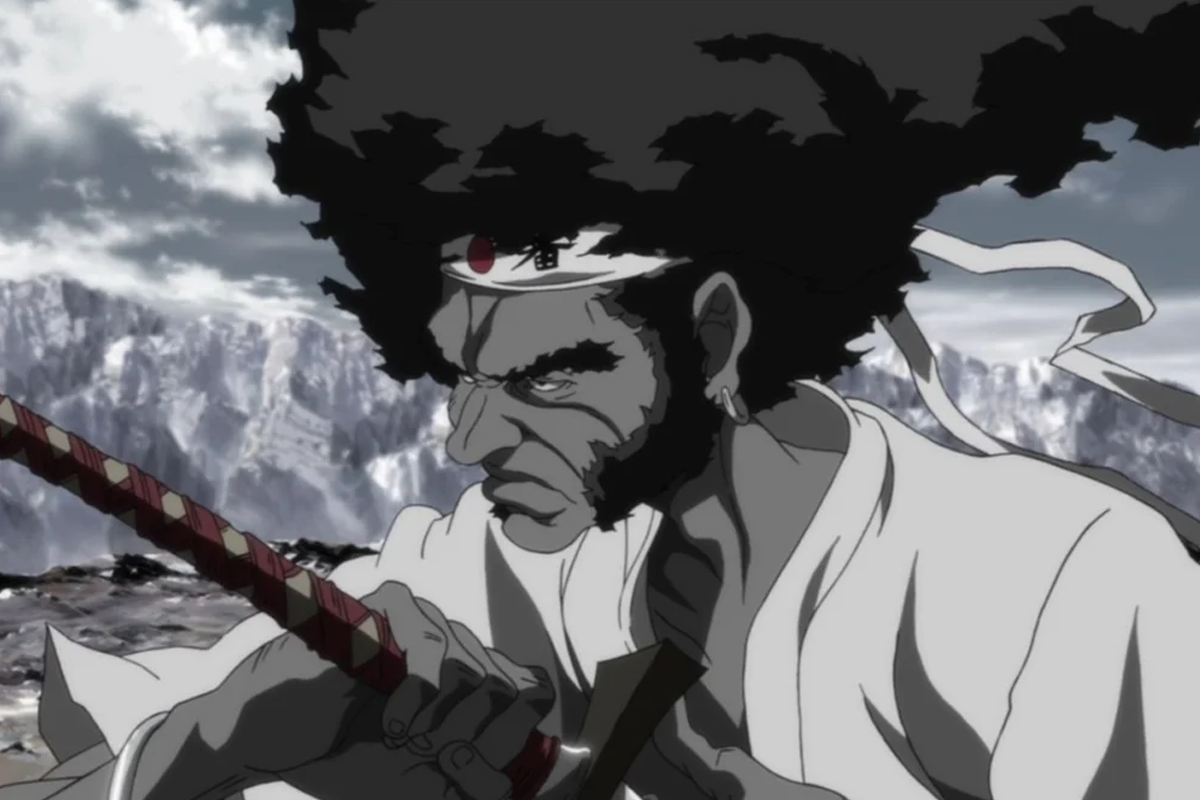 Driven by revenge after witnessing the death of his father, Afro becomes a stone-cold swordsman and seeks the man responsible for his father's demise.
Expect stunning visuals, riveting sword-fighting action, cool animation, and lots of bloody scenes. A fair warning for the faint of heart – it might get too gory!
Oh, and it has Samuel L. Jackson as Afro. You're welcome.
Samurai Champloo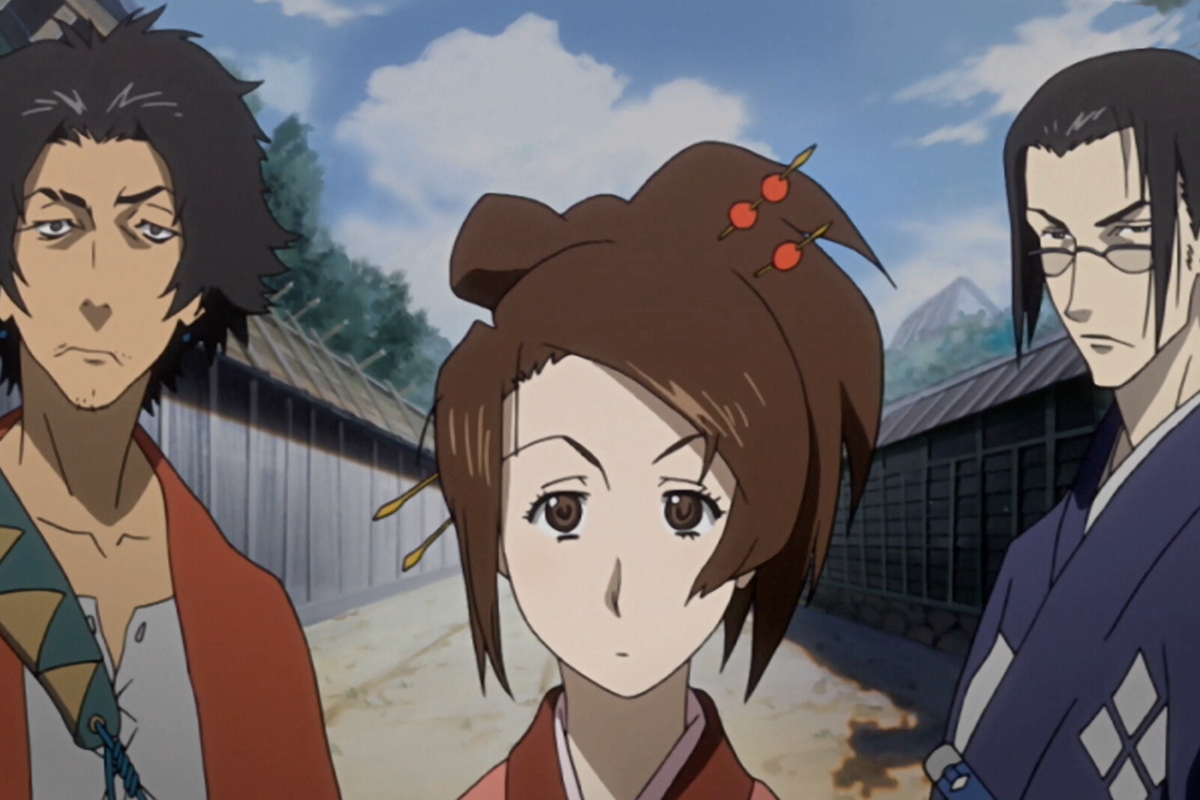 Speaking of cool sword-fighting anime, we simply can't skip Samurai Champloo in our recommendations. Edo-period Japan, hip-hop, and even baseball mix in this zany anime series.
Three strangers go on a journey to find a samurai who smells like sunflowers, and along the way, they learn more about their past.
This is a great anime to binge since it's not too long. And if you like hip-hop, you'll enjoy the tunes too!
Yuri!!! On Ice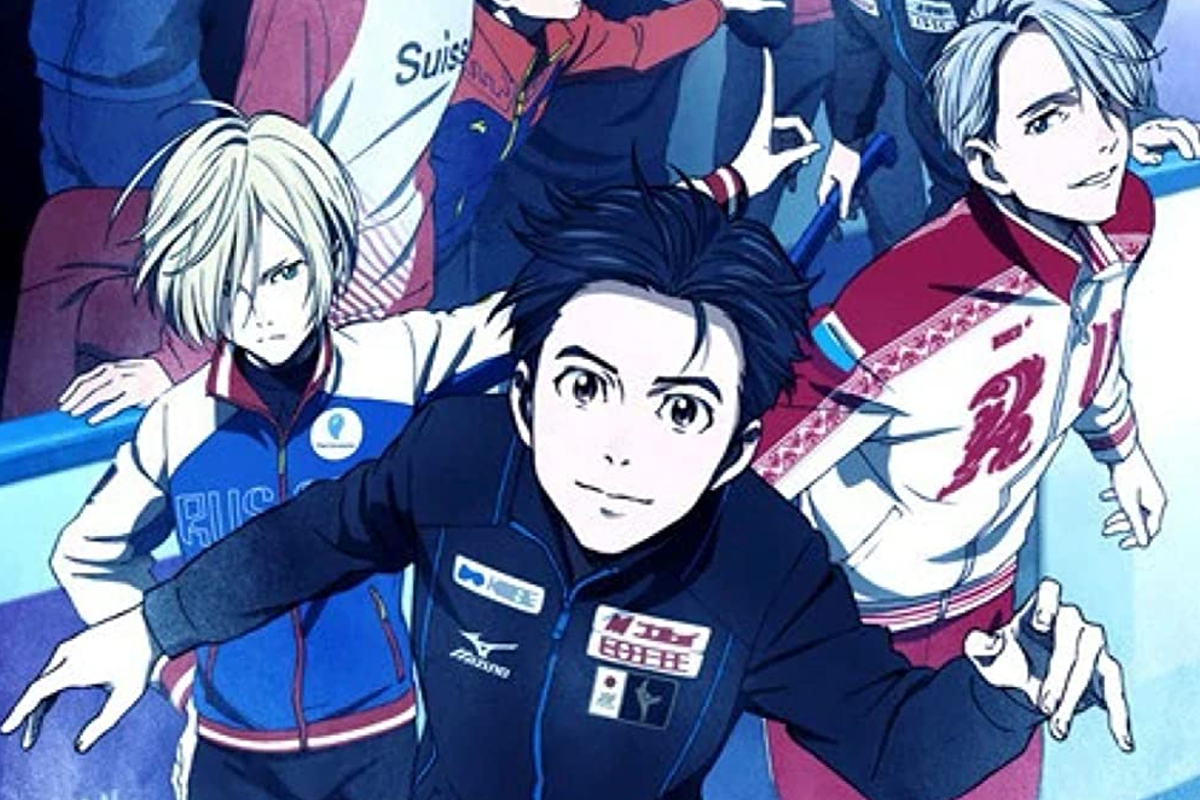 Figure skating and anime? Yep, it's a combination that actually works!
Yuri Katsuki is a great figure skater who easily gets down when faced with obstacles and failures. A renowned Russian figure skater sees his potential, however, and decides to coach him.
This sports anime about figure skating took the anime world by storm and even had actual figure skaters talk about it.
If you're into the sport or just wanna see boys support, nurture, and love each other, you'll have a fun time with this series.
Polar Bear Cafe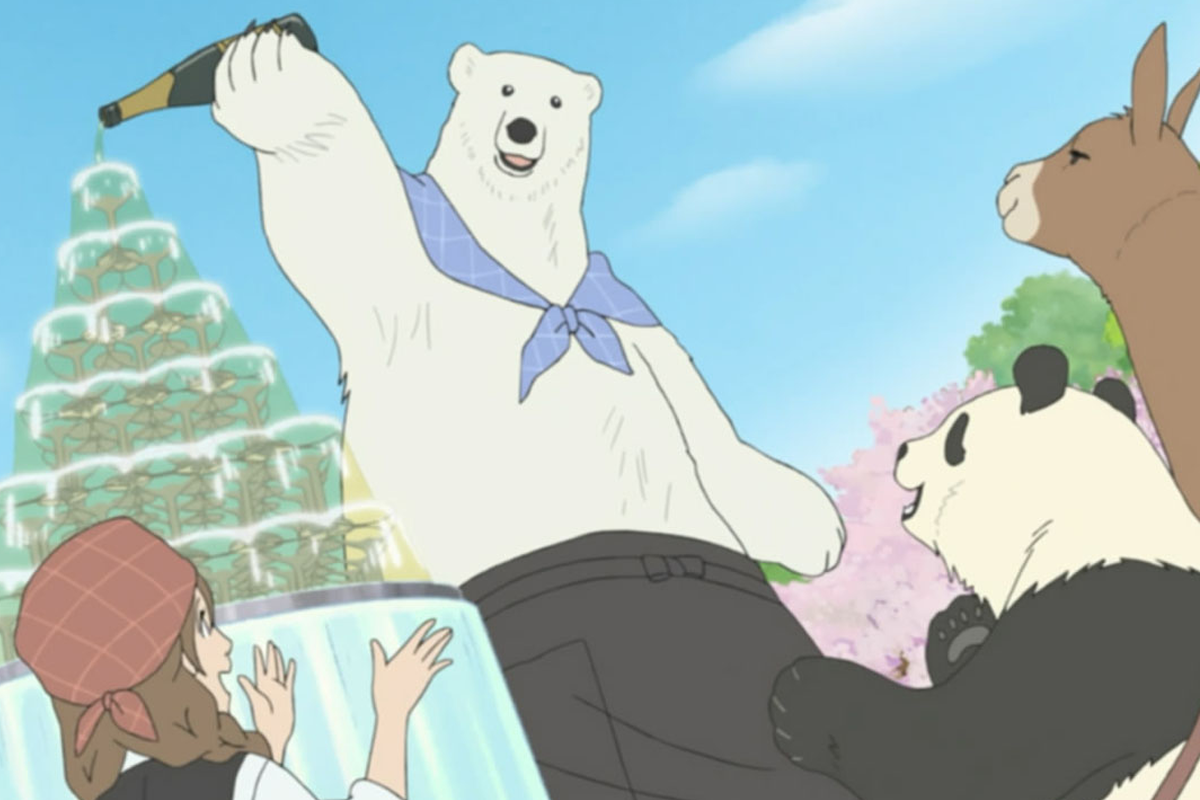 Let's keep the coolness going with our next entry. You're more than welcome to take a break at Polar Bear Cafe!
The show focuses on a cafe run by a charismatic polar bear named Shirokuma. He welcomes humans and animals alike to stop by and have a cool drink.
Shirokuma is joined by his animal friends, the sharp-tongued Penguin and the adorable yet fumbling Panda. Along with their other animal friends and the only human cafe worker, Sasako, they get into all sorts of hilarious hijinks.
Camping, karaoke, making coffee? It's all in good fun in Polar Bear Cafe!
The Ancient Magus' Bride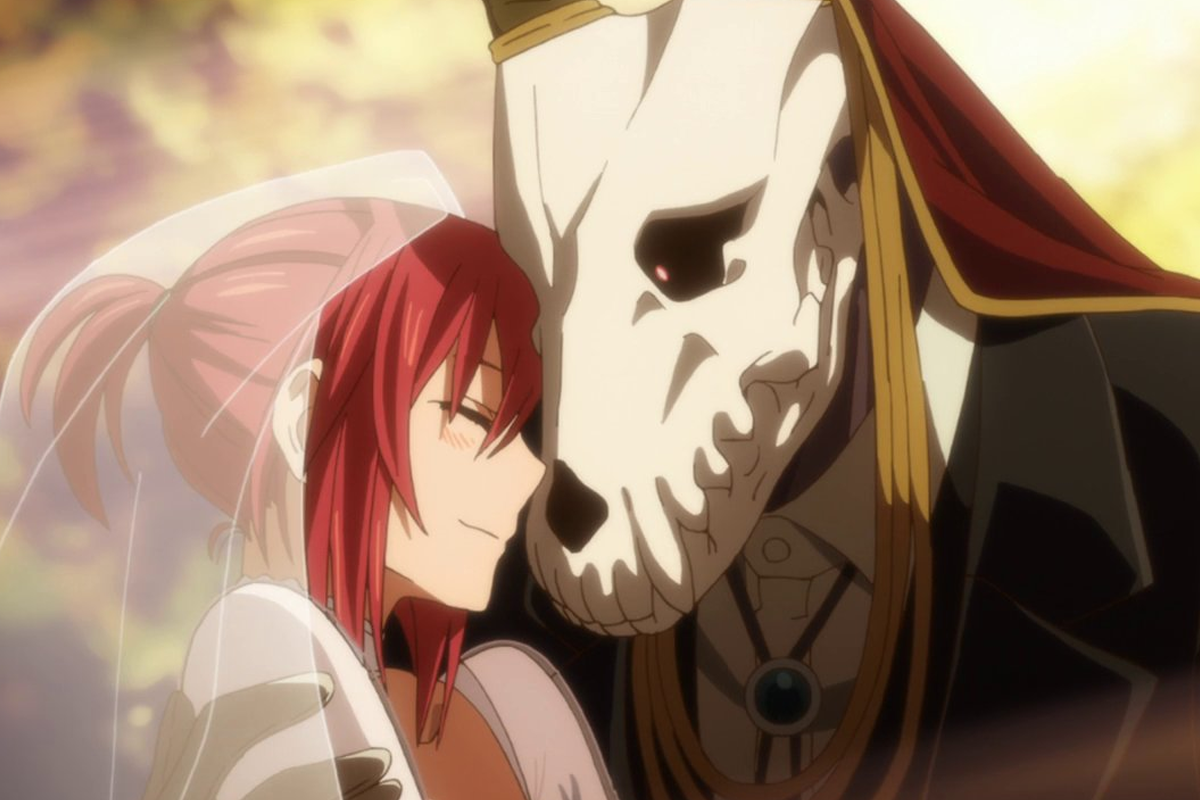 Due to her difficult life, Chise Hatori accepts her new reality of being auctioned off to a mysterious stranger in hopes of getting a better life.
It turns out that the mysteriously tall and masked gentleman that bought her from the auction is a magus! He then teleports Chise to his cottage in rural England, where magical creatures greet her. This is her new life now.
Magic, mystery, and a unique love story await you in The Ancient Magus' Bride. The new season will air soon on Crunchyroll!
Your Lie in April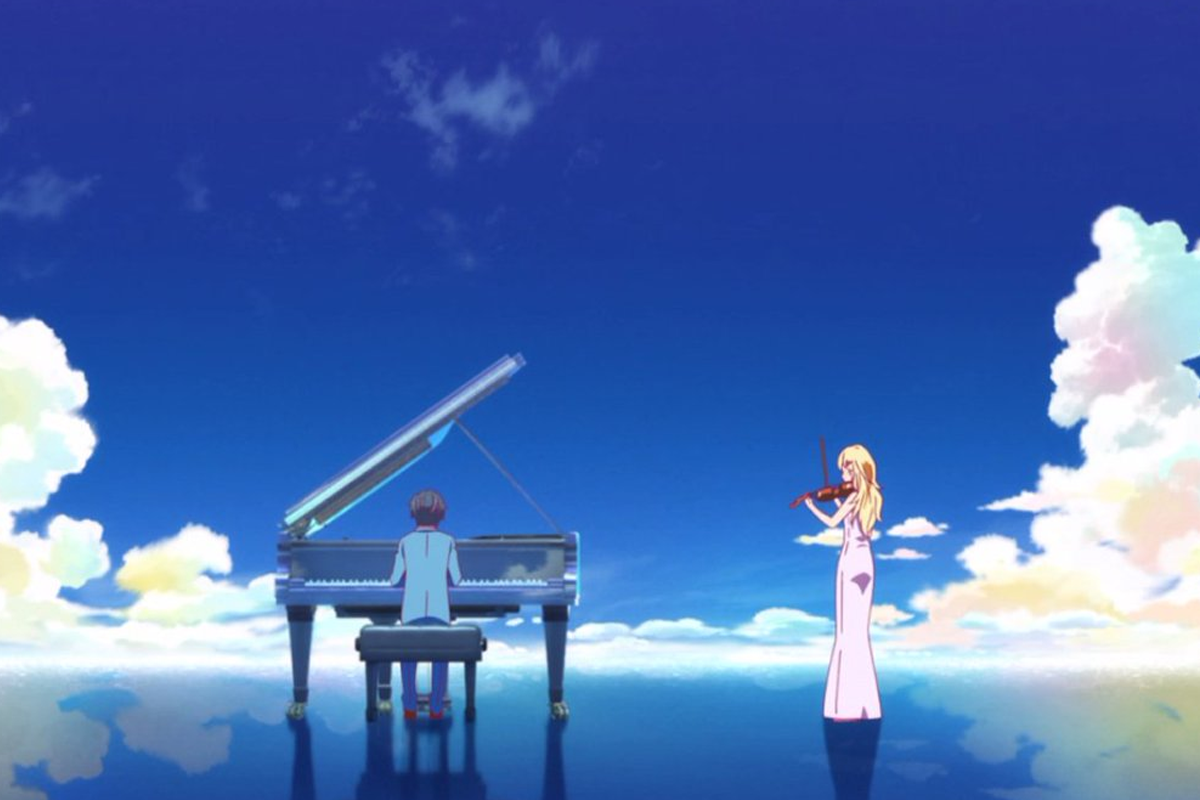 Ready your hearts and tears as our next entry weaves music and drama into its story.
The story starts with Kousei Arima, a piano prodigy who stops playing the piano due to a traumatic event in his life.
However, meeting Kaori Miyazono and hearing her joyfully play the violin rocks his world and inspires him to play again.
Your Lie in April talks about the beauty of music, friendship, and the possibilities life has for us. It can get pretty heart-wrenching, and a lot of tears might flow, so remember to stay hydrated when watching this series!
Fruits Basket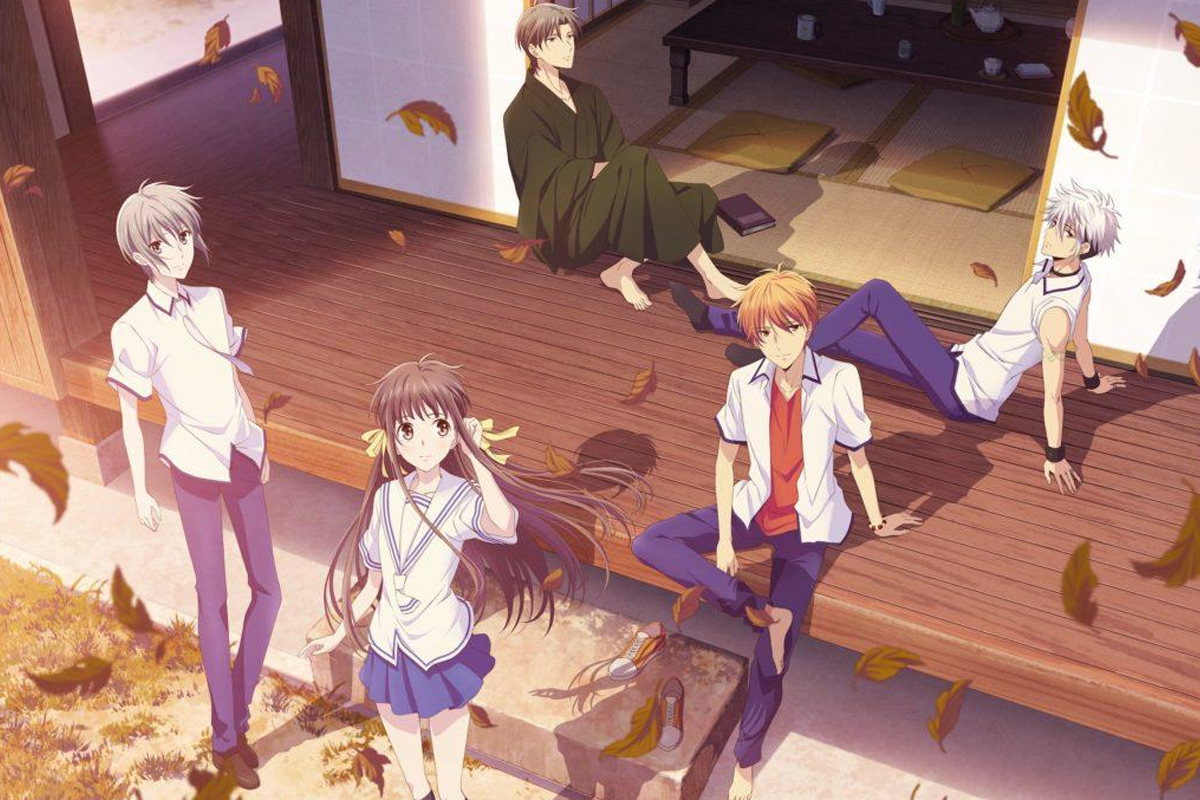 Speaking of beautiful and heart-wrenching anime, we gotta include Fruits Basket in our list!
While out "camping" in the woods, Tohru Honda stumbles upon the house of her classmates. Unbeknownst to her, they hide a secret curse in their family, one that makes them transform into the animals in the Chinese zodiac!
The show tackles generational trauma, family, hope, and the importance of kindness in its themes. This is its second anime adaptation, which strongly follows the manga's story.
Monthly Girls' Nozaki-kun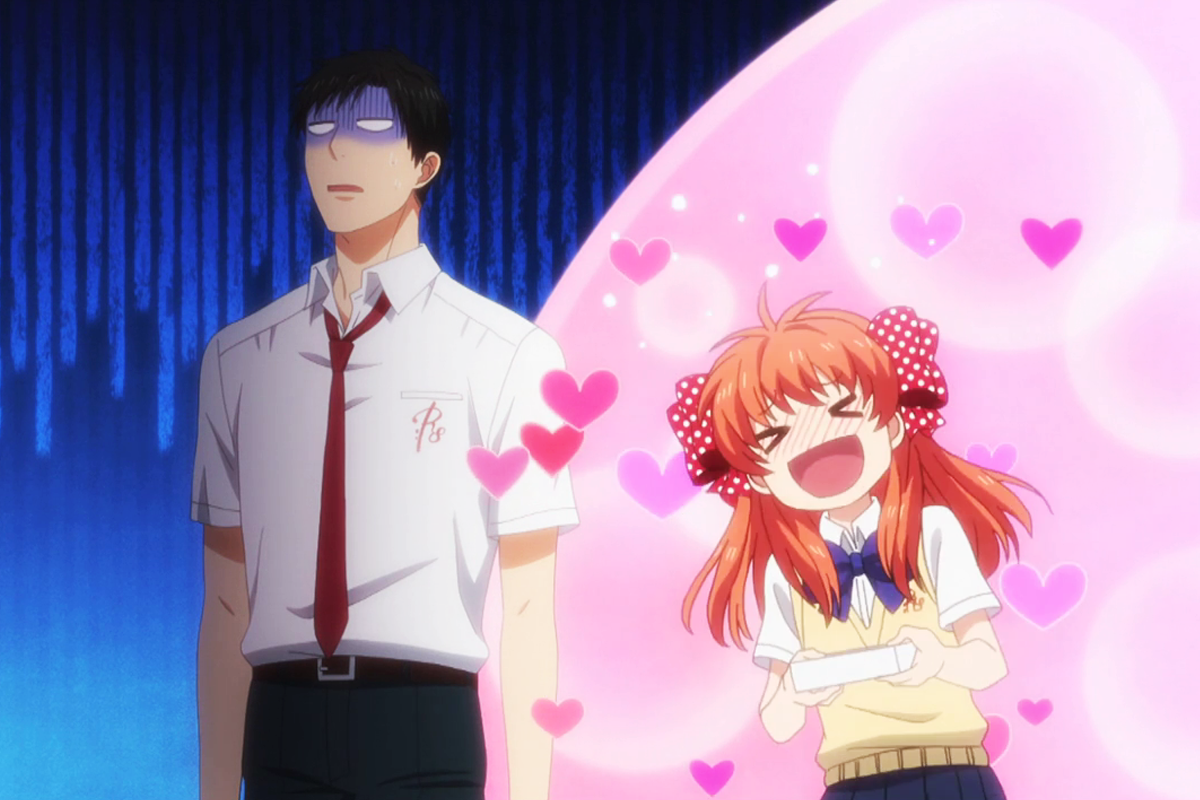 Let's make things light-hearted with our next entry. For our romcom anime entry, you can't go wrong with Monthly Girls' Nozaki-kun!
After gathering the courage to confess her feelings to her crush, Chiyo Sakura somehow botches it and gets herself in a misunderstanding. Her crush ends up recruiting her as his assistant!
You see, Nozaki, her crush, is actually a popular shoujo manga artist, and now she has to help him with his manga work. He may be a master at shoujo stories, but it seems like he's oblivious to his own love story.
Dr. Stone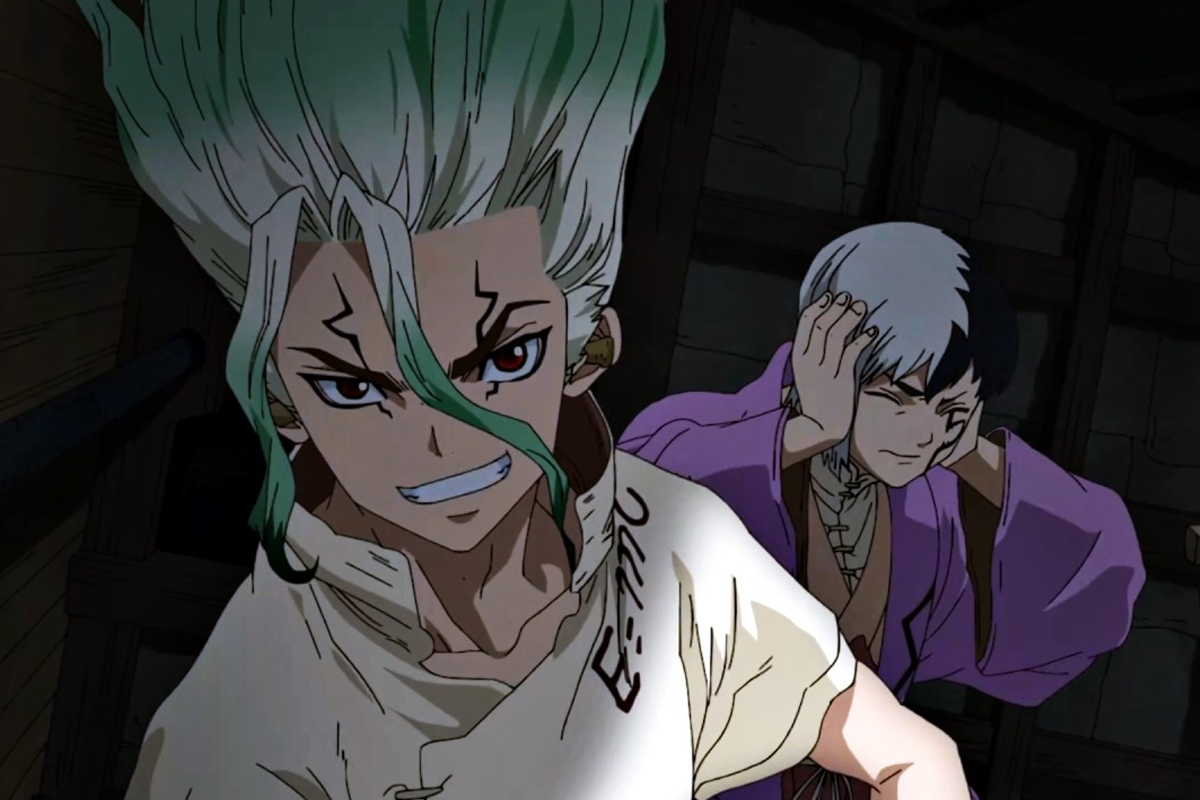 Let's get back to the Shounen train and add some science to the mix. In Dr. Stone, science and creativity reign supreme!
A mysterious event petrifies everyone on Earth, which halts civilizations everywhere. Many years later, some humans finally start breaking out of their stony shell.
The story follows Taiju and Senkuu, the brawns and the brains duo, as they unpetrify humans and revive civilizations with science.
Since the world is now in a literal stone age, it won't be an easy feat. But almost anything's possible with science!
Dragon Ball Super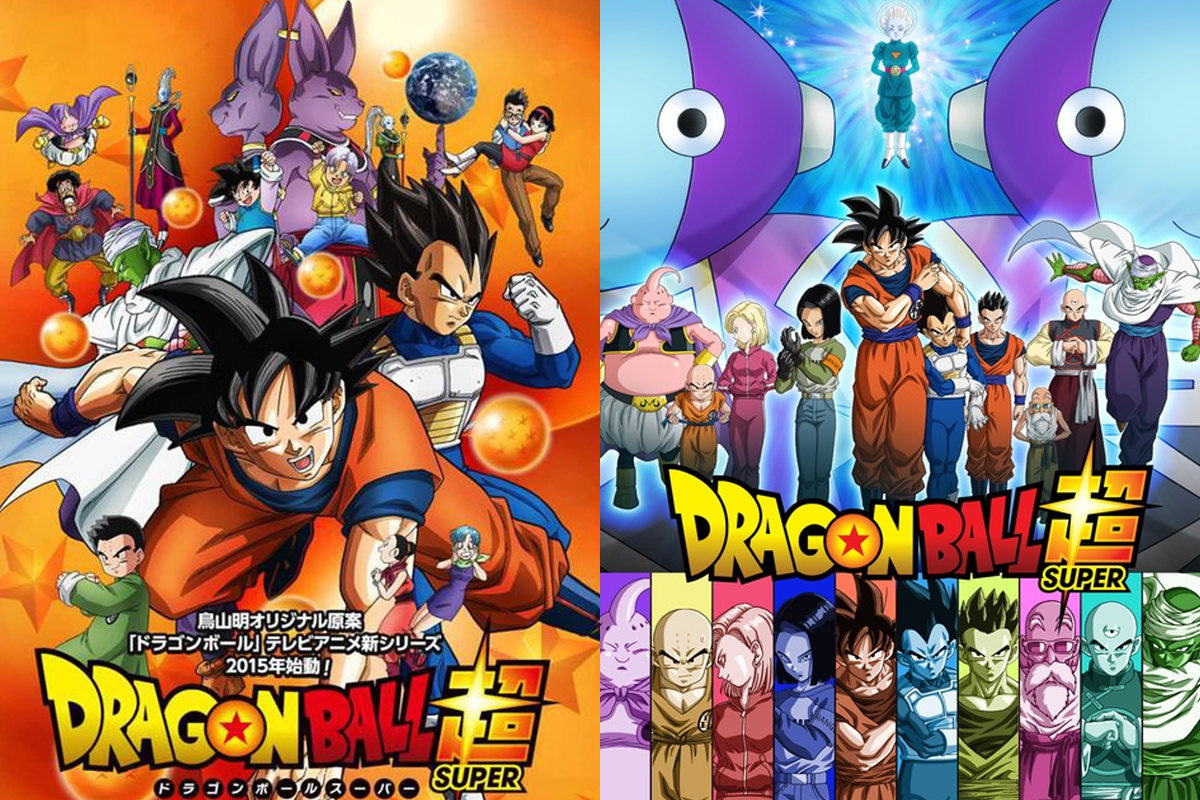 When it comes to shounen anime, the Dragon Ball series is hard to beat. It's worth recommending for its iconic power-ups, characters, and overall worldbuilding alone.
Thankfully, Crunchyroll was able to get Dragon Ball Super into its roster. This is the sequel to the original Dragon Ball and Dragon Ball Z series, set a few years after the Majin Buu arc, to be exact.
Beloved characters are back, as well as new and exciting ones. You'll see Goku and the gang fight actual gods!
Laid-Back Camp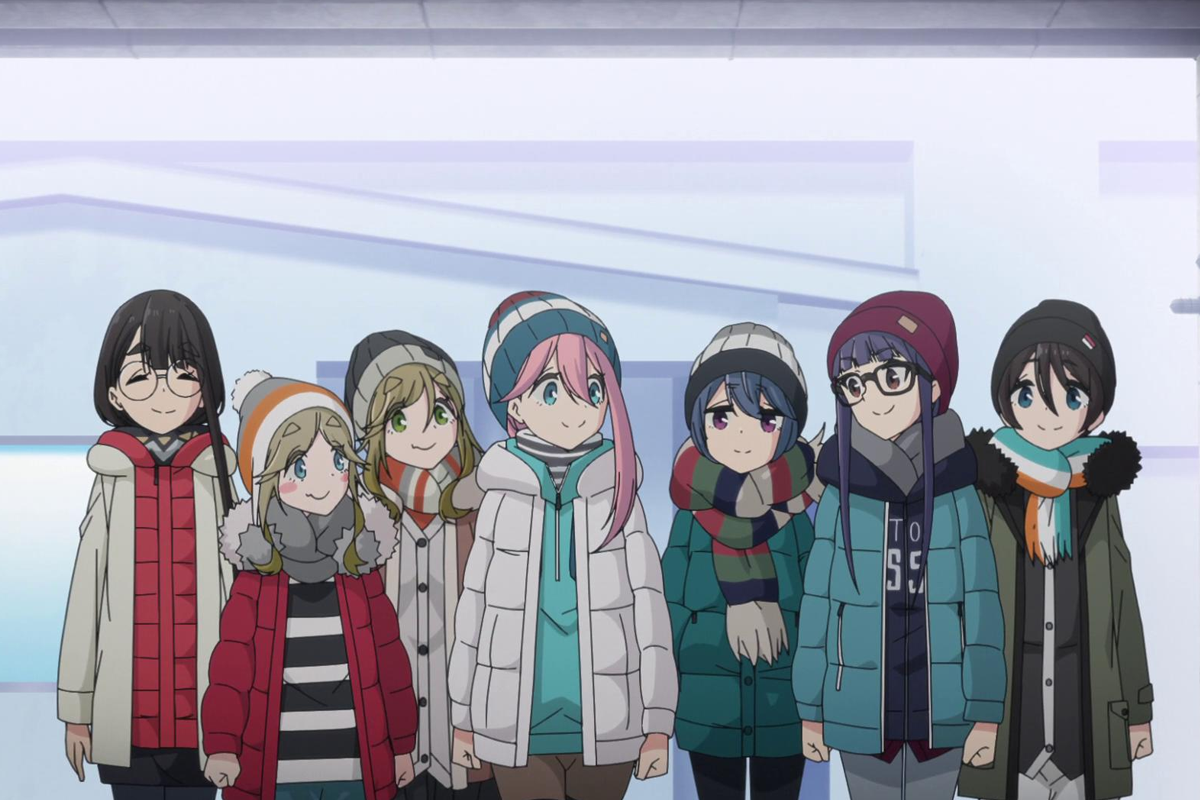 If all the action got you tired and you need a calming series to unwind to, give Laid-Back Camp a try. Yep, it's an anime about camping!
Rin's hobby and past-time is camping alone, but she later meets Nadeshiko, who encourages her to join their camping club at school and to go on trips with the other club members.
This starts a wonderful journey for Rin, Nadeshiko, and their friends as they go around Japan to try out different camping spots alone and together.
You'll also get camping tips on gear and how to set up camp. How relaxing!
Cardcaptor Sakura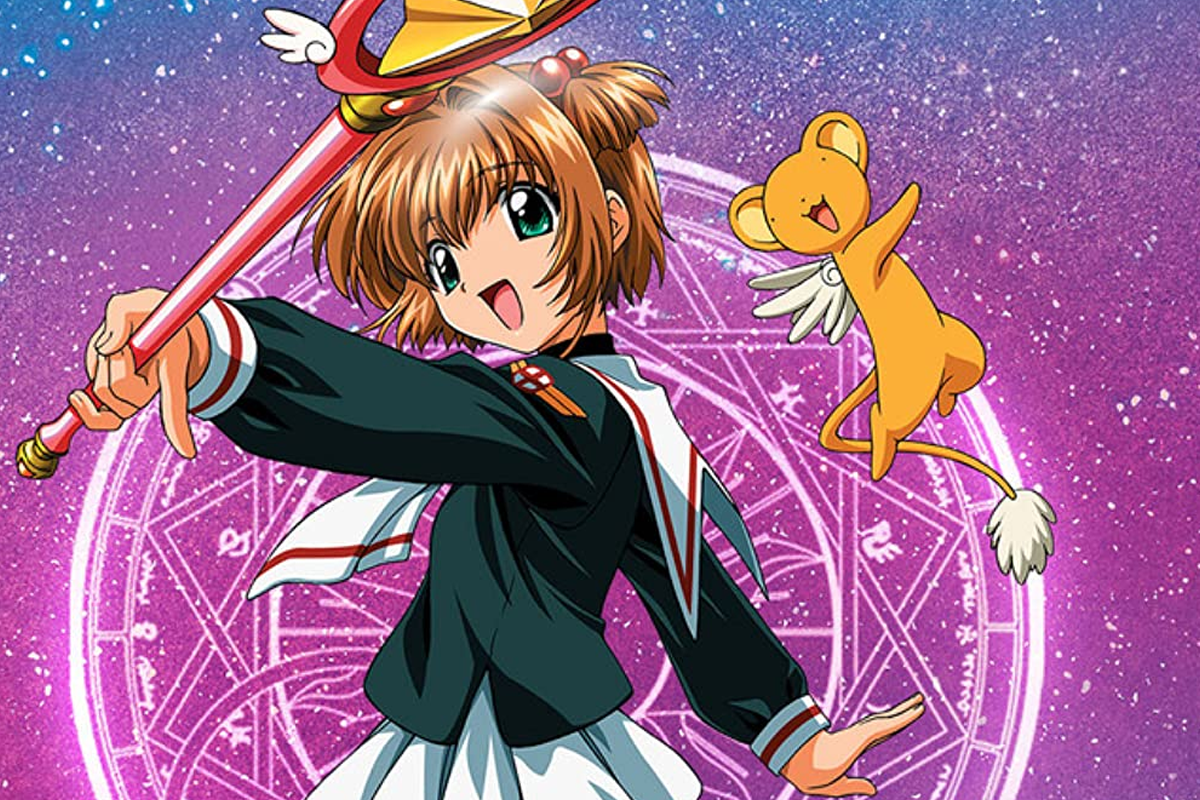 Mahou shoujo fans, rejoice! One of the most beloved magical girl anime series is in Crunchyroll, and it even includes the newer arcs.
Cardcaptor Sakura is about a girl who discovers a magical deck of cards in her father's library. Unfortunately, upon opening the deck, all the cards fly away, and now she has to collect them back.
Together with the adorable card guardian, Kero, and her best friend, Tomoyo, who makes the best magical girl costumes, Sakura's magical journey begins.
Gintama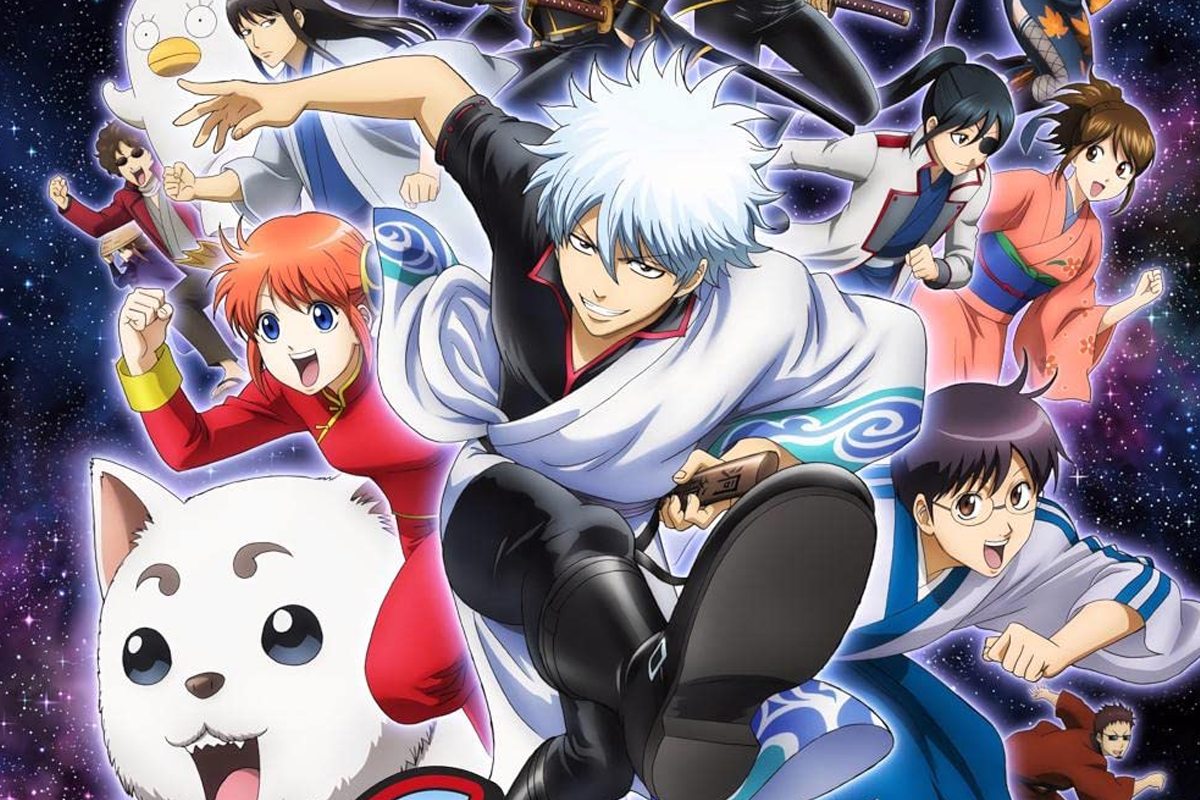 A change in government, an apathetic man, and…aliens?
For comedy anime, we gotta include Gintama in our recommendations. Not only is it zany and wacky with its humor, but it's also chock full of references that anime fans will get and enjoy.
But as funny as Gintama is, it knows how to balance comedic and heartfelt stories. You'll find yourself crying from too much laughter or from its heart-wrenching story arcs.
Haikyuu!!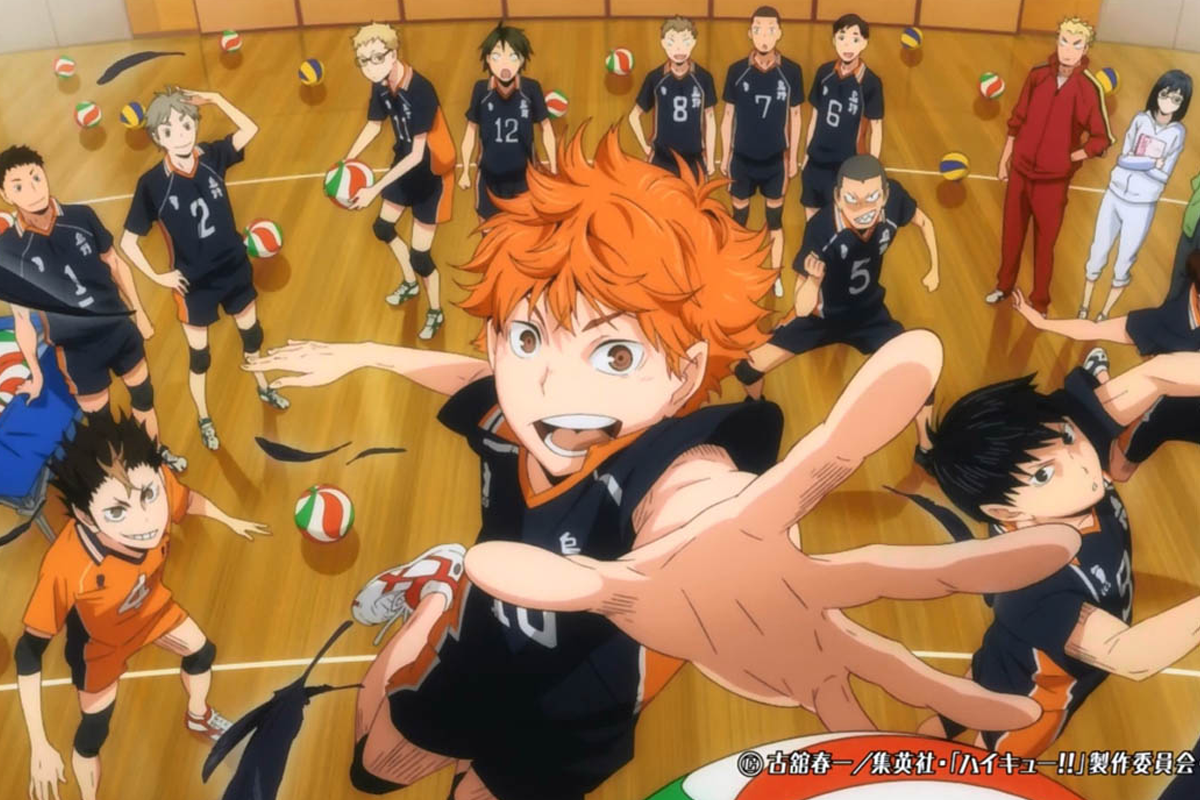 Yep, this is the volleyball anime you've heard about.
Haikyuu tells the story of young Hinata, a student volleyball player with a bright and enthusiastic personality, as he tries to reach his volleyball dreams of becoming like his idol.
Unfortunately, he's a bit tiny, and he has to learn about teamwork with his rival-turned-teammate.
Unlike other sports anime, Haikyuu is not too outlandish with its moves. It captures realistic volleyball with anime flair.
Free! – Iwatobi Swim Club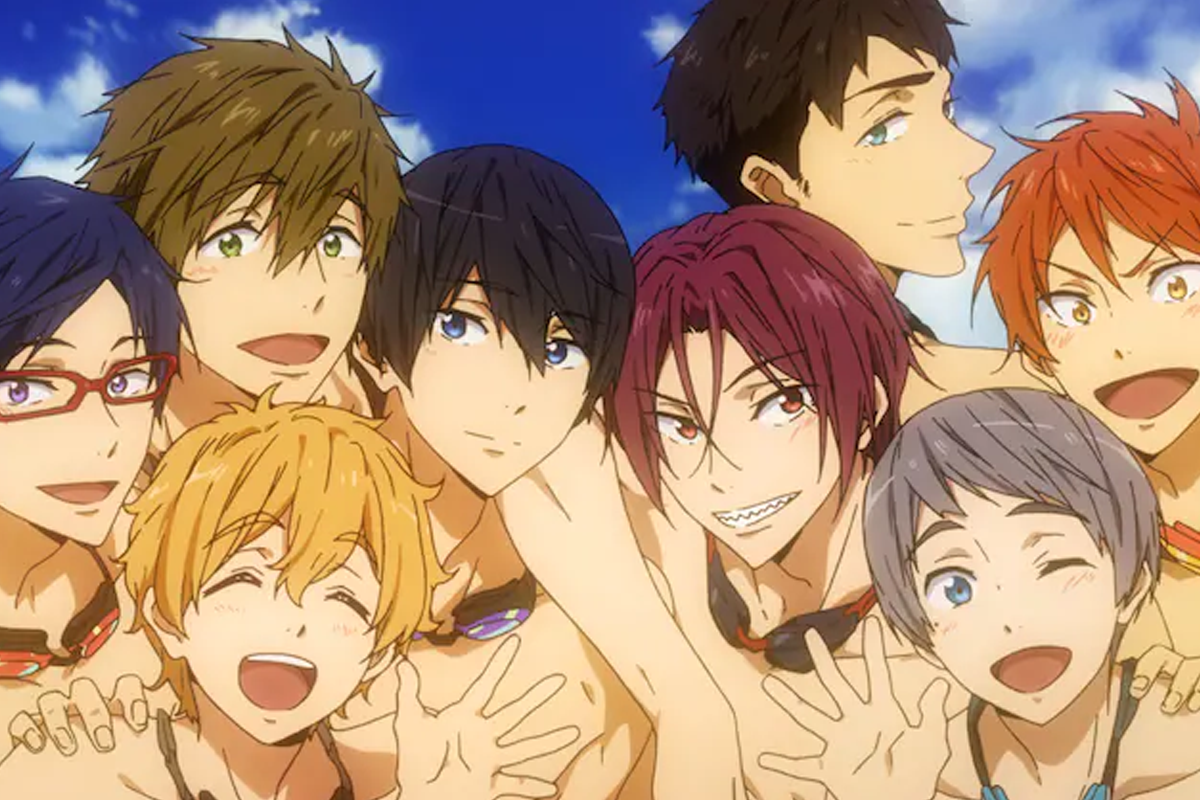 If you want to see cute boys swim towards their dreams, you'll have a swimmingly grand time with Free!
Haruka Nanase is passionate about swimming. Now in high school, he has been challenged by his former friend and teammate to compete in a tournament and to prove who's the better swimmer between the two.
Gathering the rest of his old friends and teammates, plus a new recruit, they form the Iwatobi Swim Club. Their bond, friendship, and proper swimming form get tested and strengthened over time as they train.
JoJo's Bizarre Adventure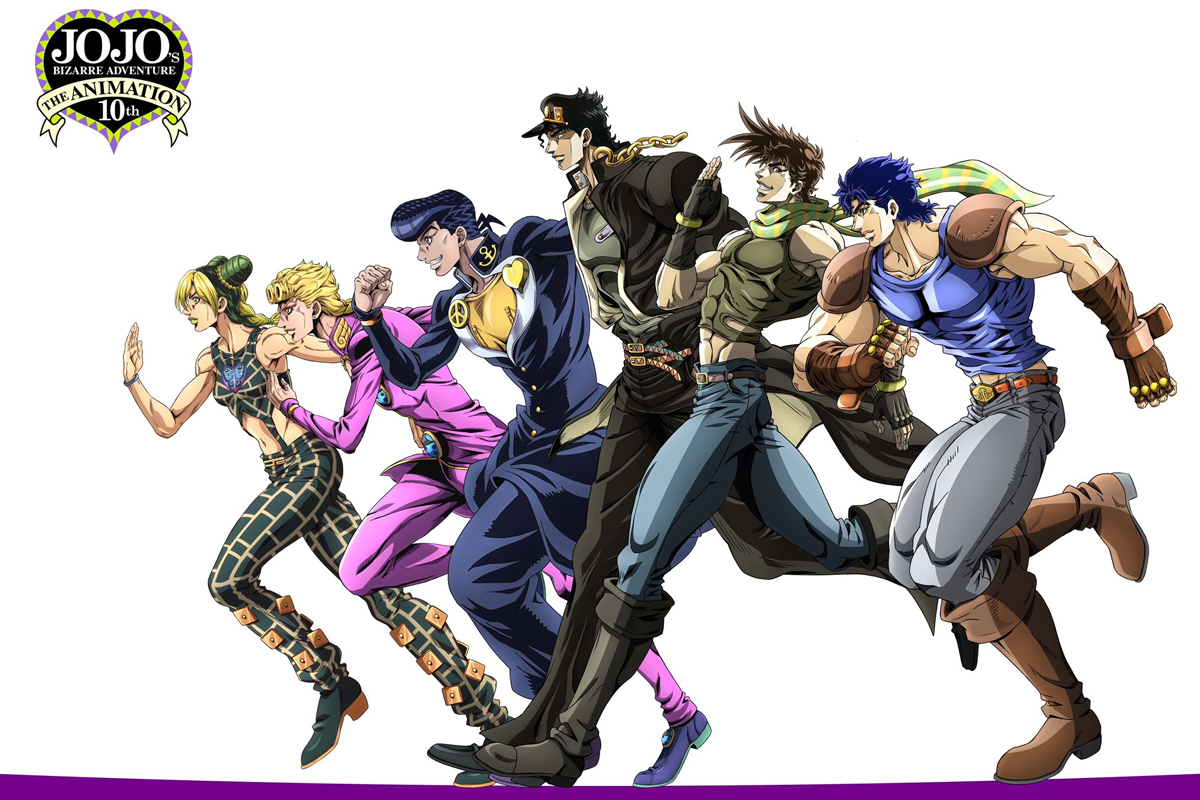 Spanning generations and many adventures, JoJo's Bizarre Adventure is one anime adventure you should try. Good thing Crunchyroll has it!
You start with Jonathan Joestar, a wealthy and kind lad who has to deal with his adoptive brother, Dio Brando, and his evil schemes.
Not only does Dio want to get the Joestar wealth for himself, he's eyeing for power and world domination too! He is absolutely tenacious, and his machinations continue for decades. Whew, yare yare daze.
Hunter x Hunter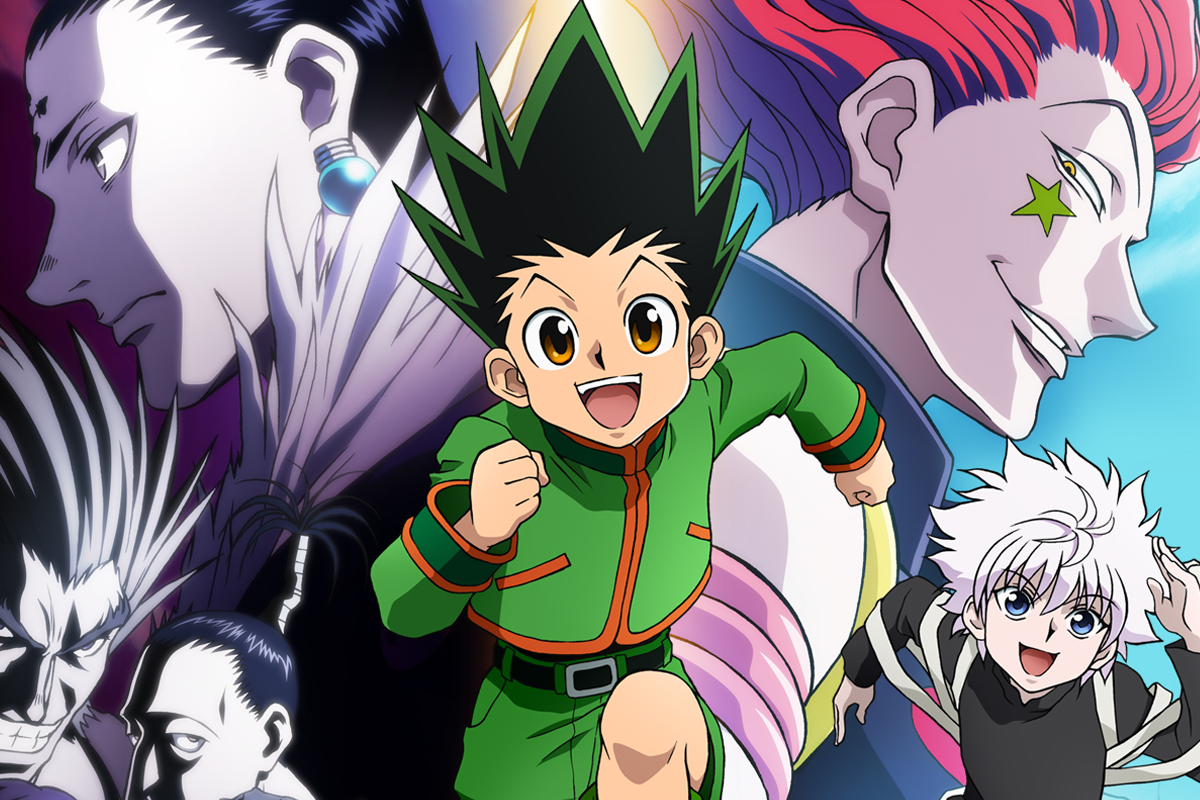 If you're eager to try more shounen, then you're in luck! Hunter x Hunter, arguably one of the most popular Shounen series ever, is in Crunchyroll.
The story begins with Gon as he joins the Hunter Exam to become a Hunter and find his father. He then meets Killua, Leorio, and Kurapika, who each have their own reasons for becoming a Hunter.
This is also its second anime adaptation which follows the manga closely. Hunter x Hunter's story is far from over yet, so here's hoping Crunchyroll gets its future seasons too.
Berserk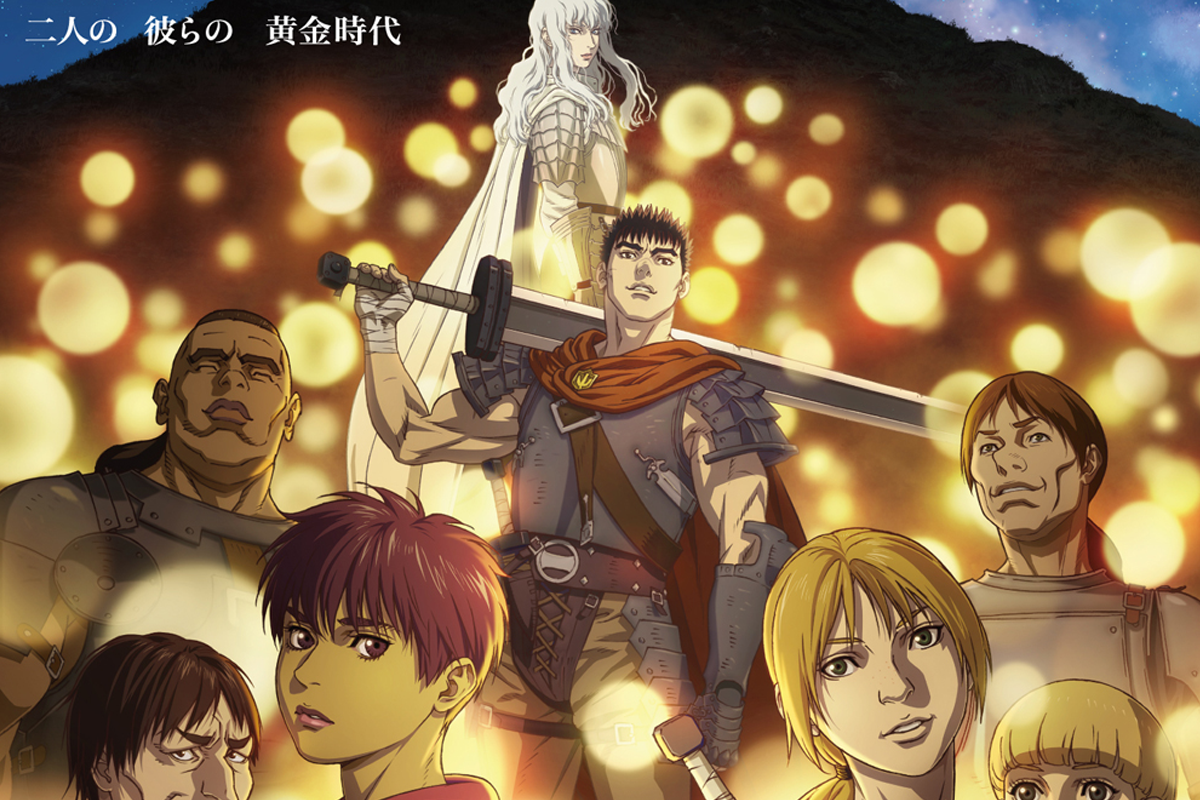 If dark fantasy is more your thing, Berserk is what we recommend, and thankfully Crunchyroll has it too.
It's about the mercenary Guts as he travels in the dangerous and treacherous world he's in. Along with his trusty and massive sword, the Dragon Slayer, Guts roams the world, longing to find justice for himself and his friends.
A word of caution, this series can be absolutely brutal with its depiction of violence due to its merciless world setting. While the story is captivating, some scenes might get too intense.
Nichijou – My Ordinary Life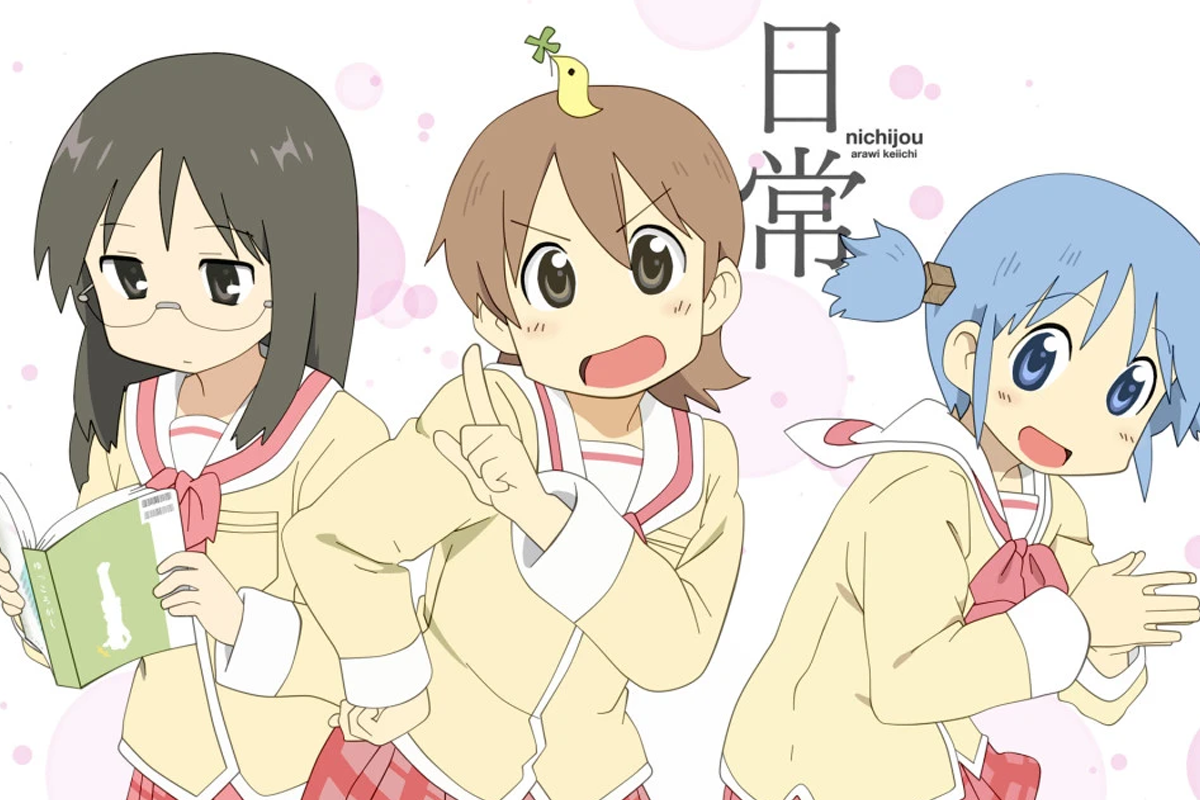 For Mio, Yuuko, and Mai, their lives are a whirlwind of hilarious adventures, all while being surrounded by other oddballs. Yes, even their principal is impressively odd!
And then you have a kid scientist who has a robot and a devilishly smart cat as her friends. Life in Nichijou is anything but ordinary.
Made by Kyoto Animation, Nichijou is a comedy anime with outrageously good animation and laugh-out-loud jokes. If you need a laugh, this Crunchyroll anime might be the cure you need.
Erased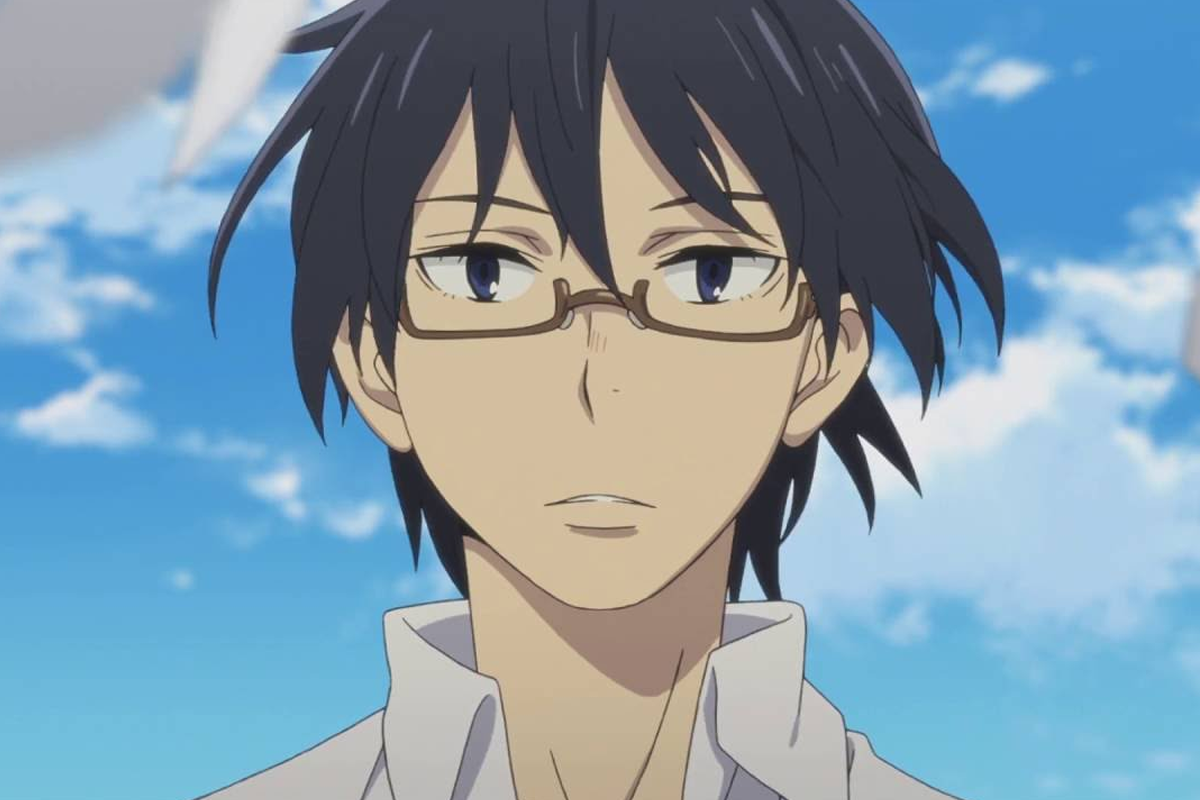 On the surface, Satoru Fujinuma lives a quiet and ordinary life. He's a young manga artist who's struggling to make a name for himself after his debut, works part-time as a pizza delivery man, and he lives alone in a meager apartment.
What's not so ordinary about him is his mysterious power called Revival. Whenever disaster strikes for him, he gets teleported back in time shortly before the incident happens.
Unfortunately, a terrible disaster happens in his home, and he is framed as the killer. Thankfully, his Revival kicks in, only to send him many years into the past – back to when he was 11 years old.
An unsolved case in his past might be the key needed to prevent the disaster that happened in his current life.
Odd Taxi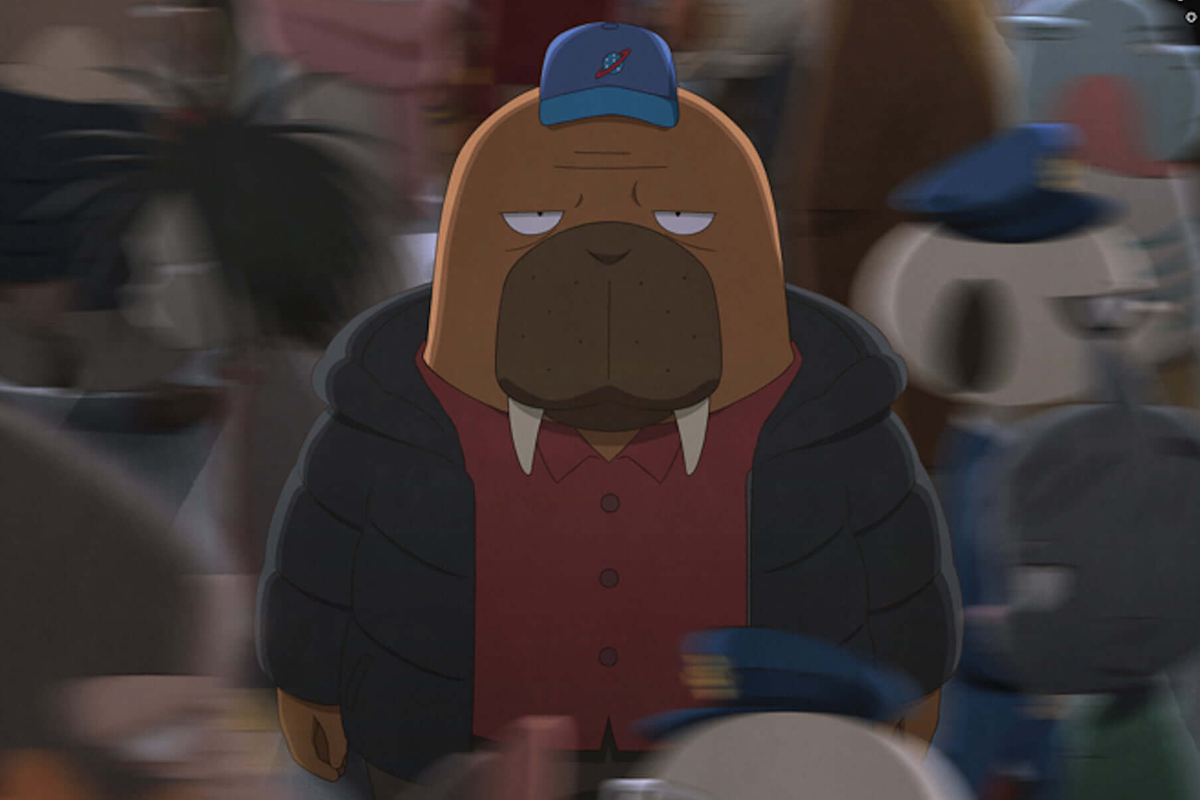 Need more mystery anime with suspenseful and whodunnit storylines that are also available on Crunchyroll? We've got another right here!
Join Odokawa, a 41-year-old walrus taxi driver, as he cruises around the streets of nighttime Japan.
On his trips, he meets all sorts of characters – from the jobless hippo who wants to become an internet sensation and a toy poodle singer to a delinquent baboon and a mysterious alpaca nurse who seems like she knows more than she lets on.
Unfortunately, this earnest taxi driver gets tangled up in a case of a missing teenager. Now both the yakuza and the police are after him. How will Odokawa drive away from this predicament?
Mobile Suit Gundam: Iron-Blooded Orphans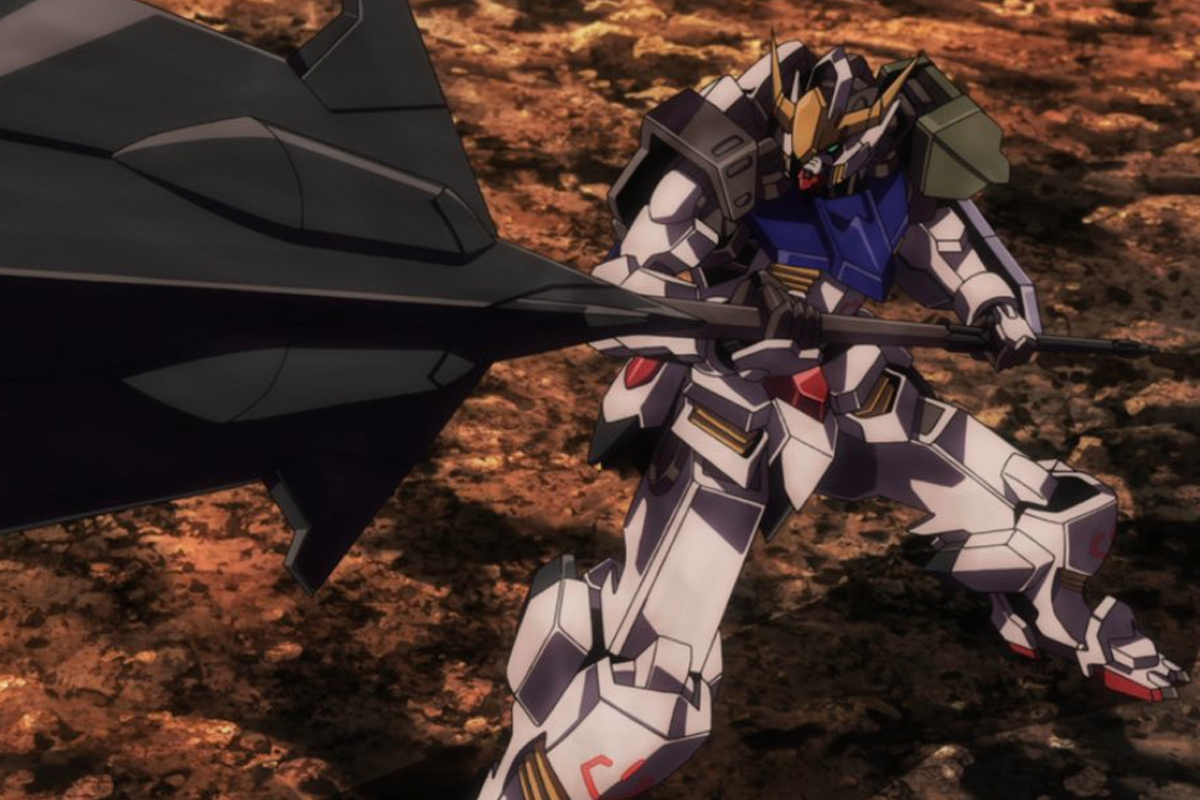 Into mecha anime? We've got you covered too. One of the best Mobile Suit Gundam series in recent years can be watched on Crunchyroll!
As a mecha anime series that's always set in a war-torn universe, Iron-Blooded Orphans tackles a disturbing topic in its story – child soldiers.
While transporting a noblewoman on her way to talk about her country's independence, the civil security company Chryse Guard Security gets attacked by those opposing the noblewoman's goals.
Sadly, Chryse Guard Security employs kids and teens as their pilots and bodyguards, and they are suddenly abandoned by their adult bosses during the attack.
Fed up with the mistreatment, one kid fights back with a Gundam. He rebels and takes the security company for his own and turns it into a mercenary group.
The show talks about the reality of war, the impact it has on kids, and the abuse they get from the supposed adults they trust.
Sailor Moon Crystal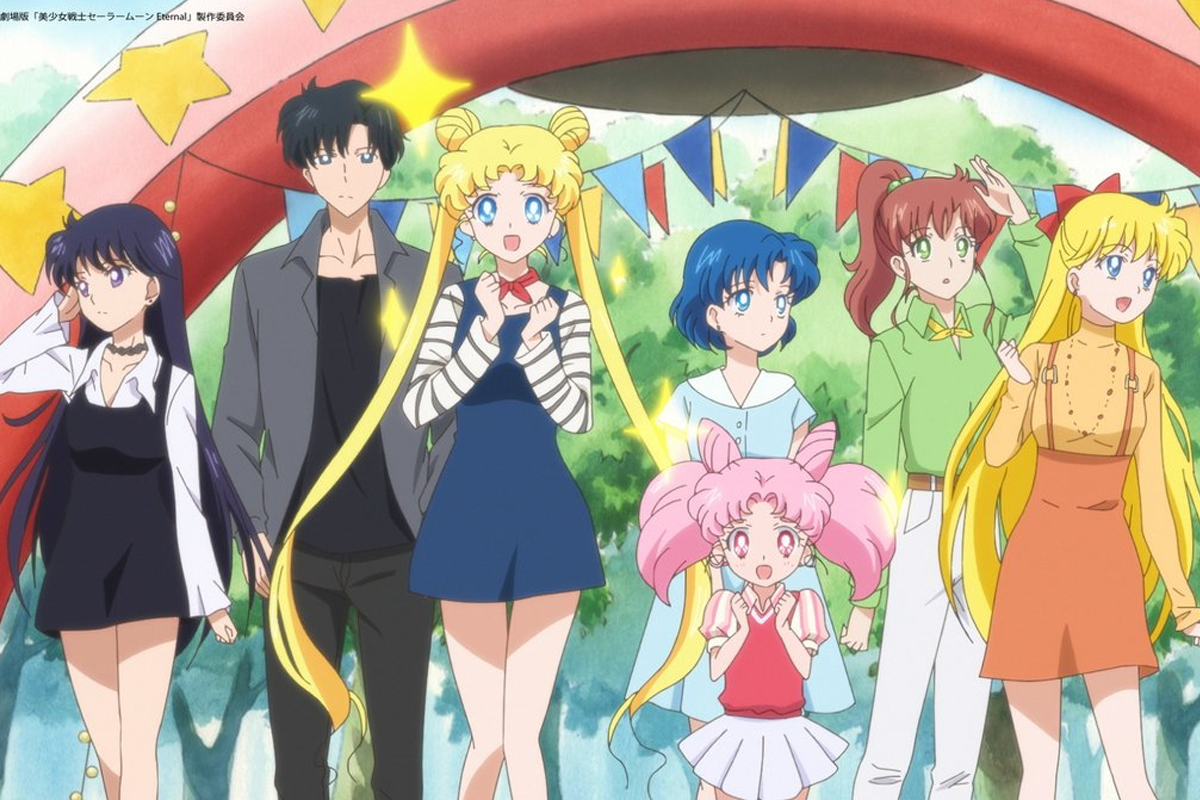 Sailor Moon fans, rejoice! This classic magical girl anime got an original net animation adaptation on the series' 20th anniversary, and yep, Crunchyroll also has it for streaming!
This modern reboot is more accurate to the manga's story than the original 90s anime and has a new art style and songs.
It still follows the adventures of Usagi Tsukino, as she discovers she is meant to be Sailor Moon, the guardian who has to fight against the villains called the Dark Kingdom.
Along the way, she finds her fellow Sailor Guardians, and they team up to defeat the Dark Kingdom once and for all.
Spy x Family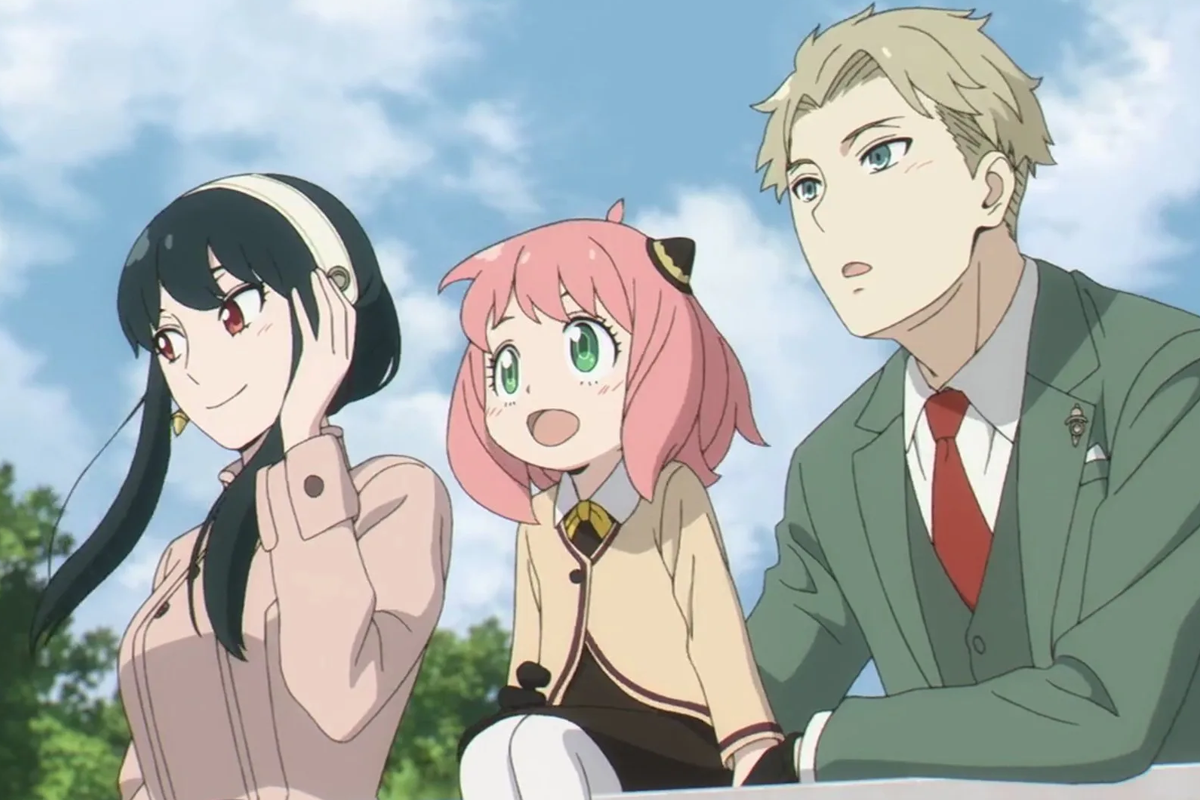 If you're looking for a newer anime on Crunchyroll that's currently popular and trending, you can't go wrong with the wacky antics of Spy x Family!
A spy decides to start a family to do his secret mission. He adopts a little girl who is secretly a telepath. He also gets into a relationship with someone who is secretly an assassin.
They also get a dog who secretly has precognition abilities. For the Forger family, its secrets all the way down!
Every episode is a wacky adventure of juggling family responsibilities while keeping their own secrets from each other. Who knows what will happen once their secrets are revealed, but for now, they seem to have found a family of their own.
Chainsaw Man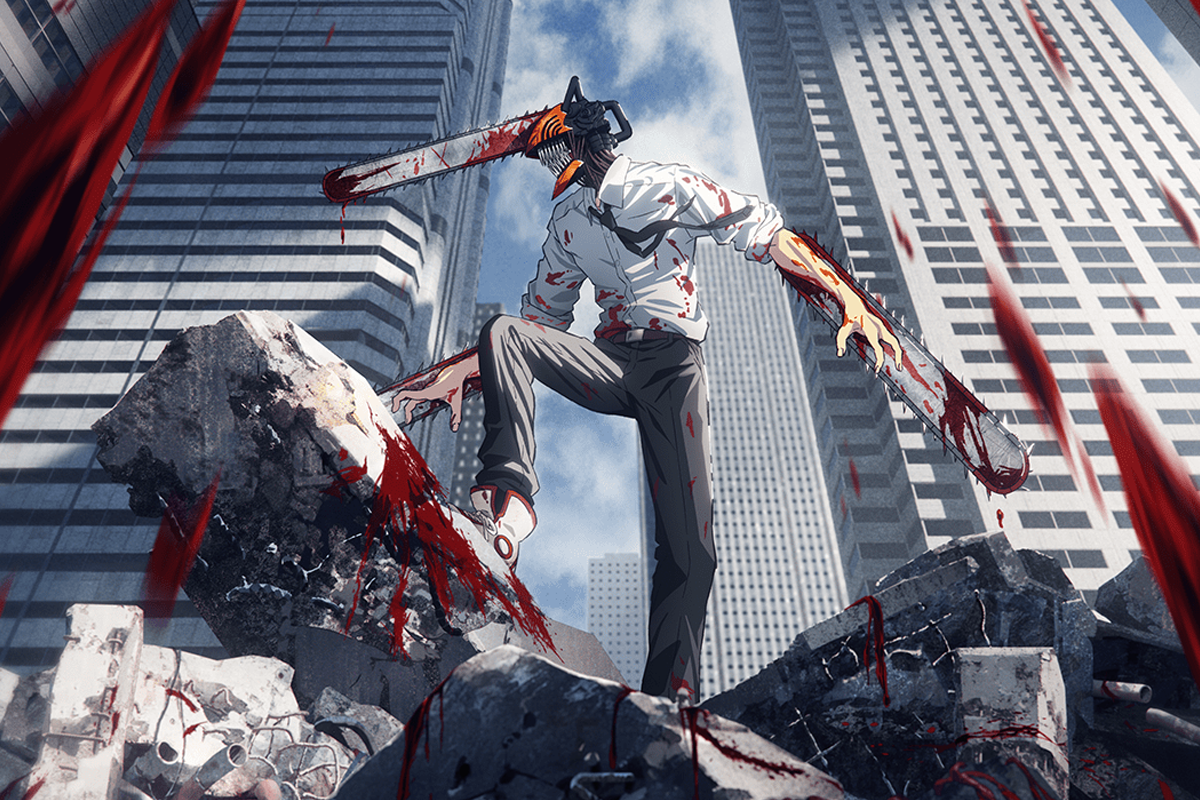 Need more new Crunchyroll anime? Try the bloody, devil-filled, and occasionally sad series, Chainsaw Man.
Due to past debts from his father, Denji has worked for shady figures his whole life. His self-esteem is wrecked, he has no sense of normalcy in his life, and he is constantly broke.
The only light in his life is Pochita, a "Chainsaw Devil" he met when he was younger. Denji dreams of having a life where he and Pochita can eat all the bread and jam they want.
But alas, life has a different plan for them. One devil-hunting session gets a turn for the worse.
Vinland Saga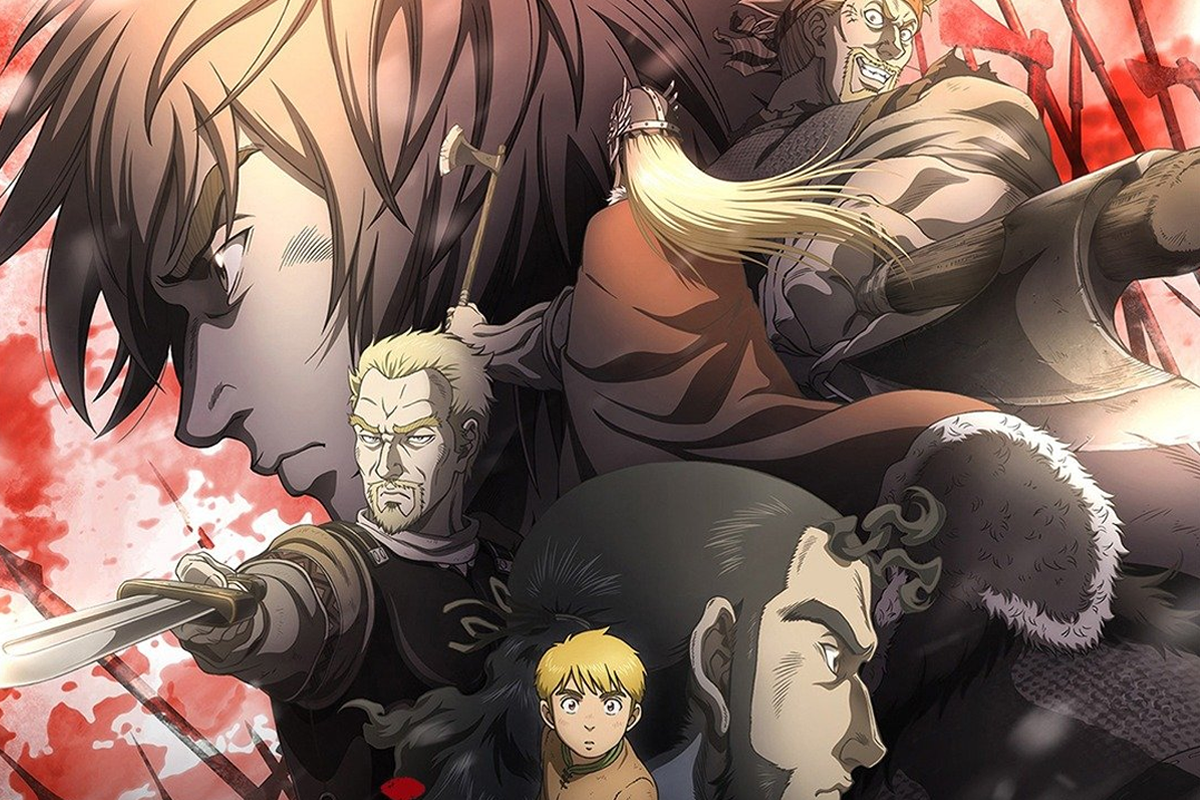 Looking for a historical anime? Explore the life and adventures of Vikings in this award-winning anime series – Vinland Saga.
This tale follows young Thorfinn as he struggles to survive in his cold and bleak village in Iceland. All his life, he has heard stories about a warm and fertile land called Vinland. If you've lived in a frozen wasteland, you'd wish for such a paradise too.
Sadly, the only thing at his doorsteps is the reality of war. As mercenary Vikings, he and his people are now in the middle of a war between the English and the Danes. To make things worse, he loses his father in a heartbreaking way.
Life continues to be cold and bleak for young Thorfinn.
Attack on Titan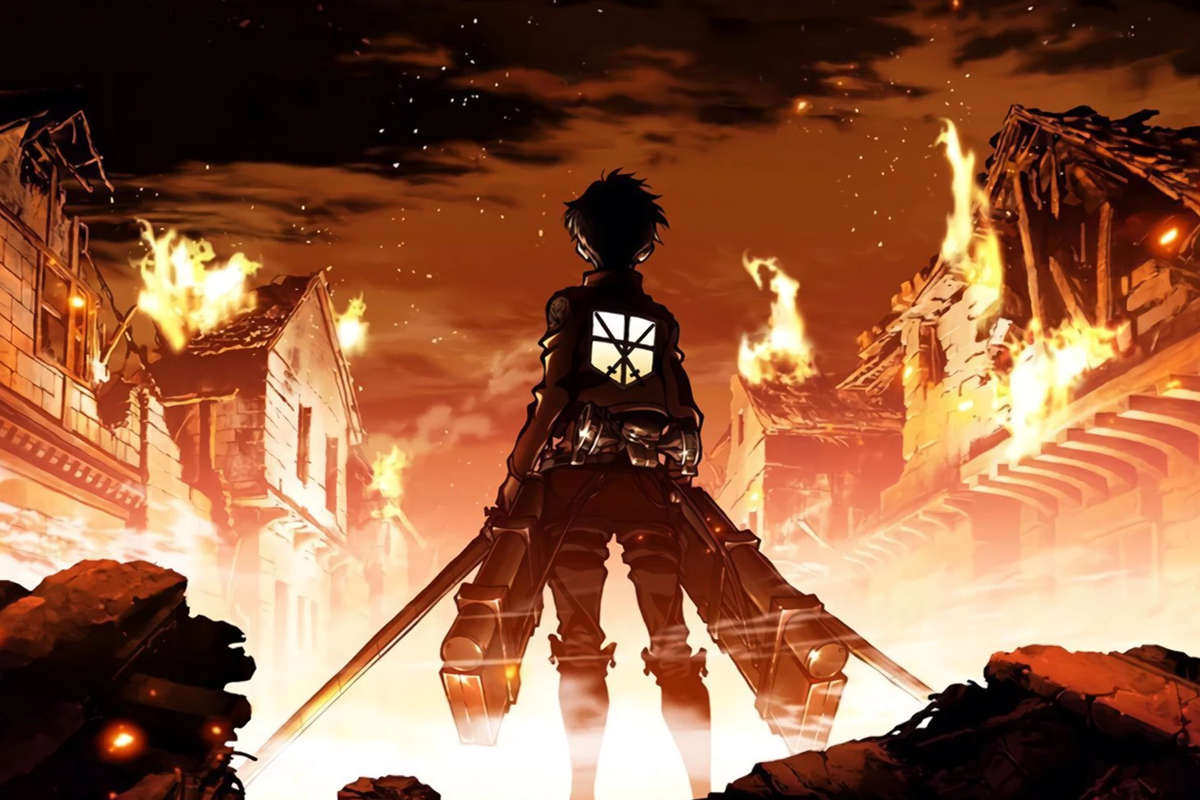 And finally, for our pick of the best anime that's available on Crunchyroll right now, we gotta hand it to Attack on Titan!
Action, drama, mystery, suspense, dark fantasy, and post-apocalyptic genres all mesh together to tell an exhilarating and riveting tale.
Imagine this – a world that enjoyed peace while being surrounded by tall and sturdy walls. But that peace is literally shattered when two behemoths called Titans breach said walls. Life is never the same again.
If you're someone who's tired of the usual anime tropes, you'll find none of that here. A new season will air sometime in 2023, which we're hoping will also be on Crunchyroll.