For some, a show's opening theme might just be a song. But for serious anime enthusiasts, it's an art form taken seriously!
Not only does it set the mood and atmosphere of the show, as well as put some hints on what's to come in the story, a catchy opening song will keep the audience hooked!
Let's give some appreciation to the best of the best. And if your anime music playlist is looking a bit bare, today's article might help you bring in the bops!
Here are best anime openings ever. We've mixed classic anime songs, like Cruel Angel's Thesis and the Pokemon Theme, with new ones, such as Chainsaw Man's Kick Back and Tokyo Ghoul's Unravel.
Ready to jam?
Best Anime Openings
Pokemon Theme / Gotta Catch 'Em All! – Pokemon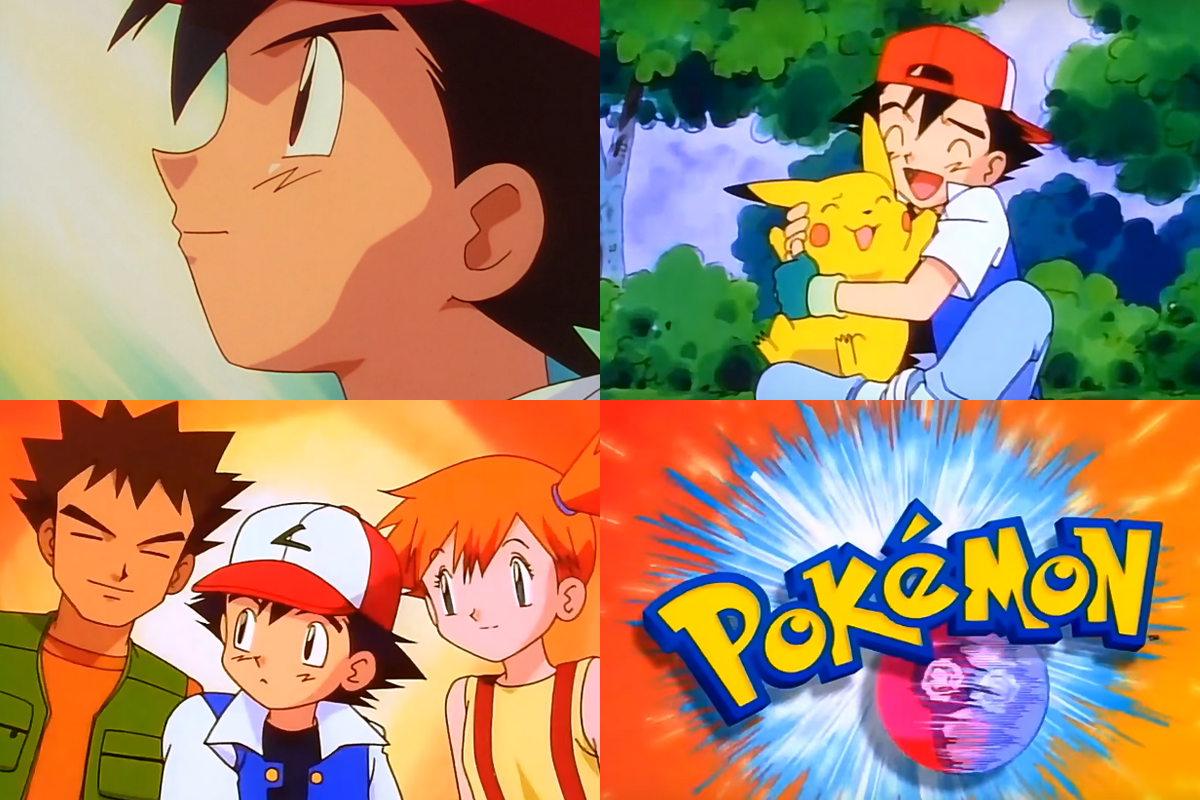 In pursuit of the very best anime openings, we have to start with the anime opening song that sings about being the very best!
Pokemon's first-ever opening called the Pokemon Theme or Gotta Catch 'Em All!, is arguably one of the most recognizable anime openings ever.
But before settling into its lyrics, one of the songwriters, John Sieglier, was confused with Pokemon's concept at first. He later realized it was about friendship. Thus, a masterpiece was born!
This pop-rock song was received so well by kids that the singer, Jason Paige, had to record a longer version a year later to be released as an album song.
For Fruits Basket – Fruits Basket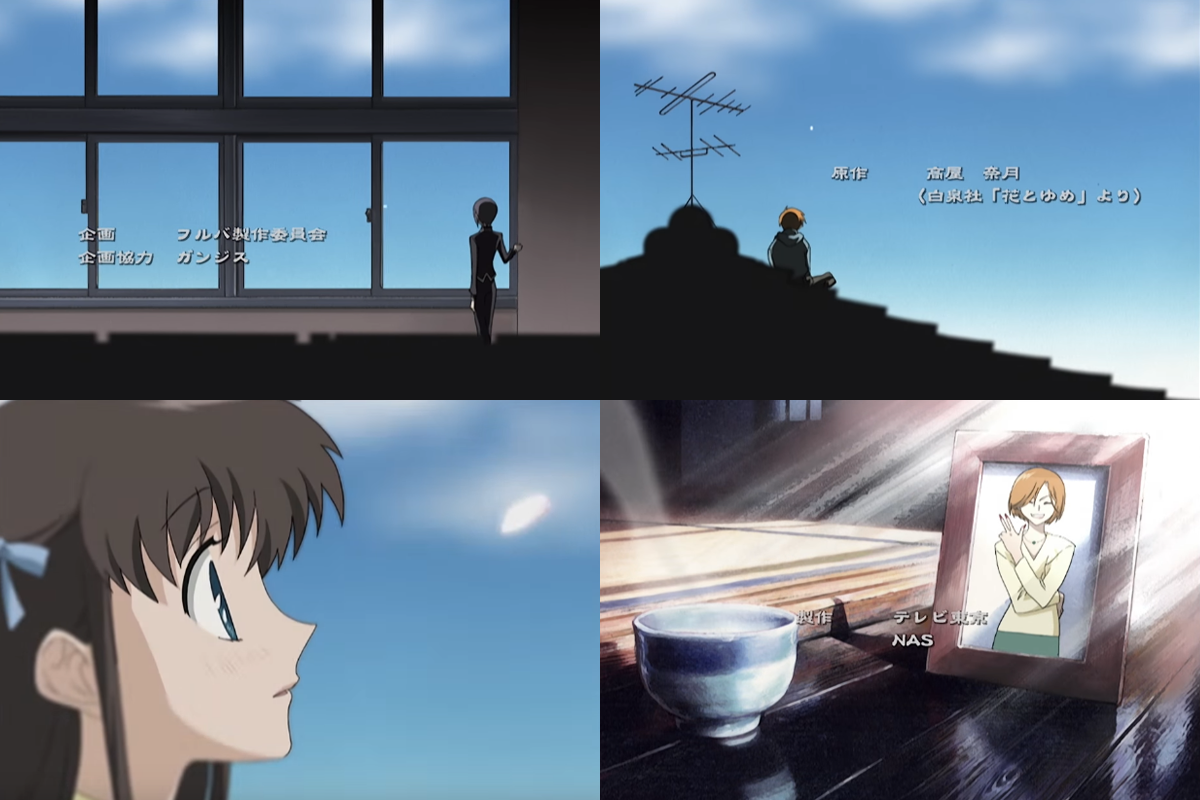 While the opening songs for the new Fruits Basket anime are all great and lovely, there is something hauntingly beautiful, melancholic, and nostalgic in the old Fruits Basket opening that captures the story well.
For Fruits Basket was the opening song of the first Fruits Basket animation back in 2001. It was performed by Ritsuko Okazaki in Japanese and Meredith McCoy in English.
The lyrics talk about being hopeful for better days despite current struggles, wanting to stay together with loved ones, and changing yourself to become a better version of yourself.
And that's what Fruits Basket is about.

[Anime Openings – DBZ Cha la Head Cha la]
The Dragon Ball series is an iconic shounen anime. And with it comes one of the most memorable and iconic shounen opening songs ever – Cha-La Head Cha-La.
The singer, Hironobu Kageyama, was already a fan of Dragon Ball, so he found it quite an honor to be asked to sing an opening song for the series.
Cha-La Head Cha-La opened for 199 episodes and even the first nine movies of the series. Kageyama even recorded an English version of it.
He says people always get so happy when he sings it and considers it his best work.
We Are – One Piece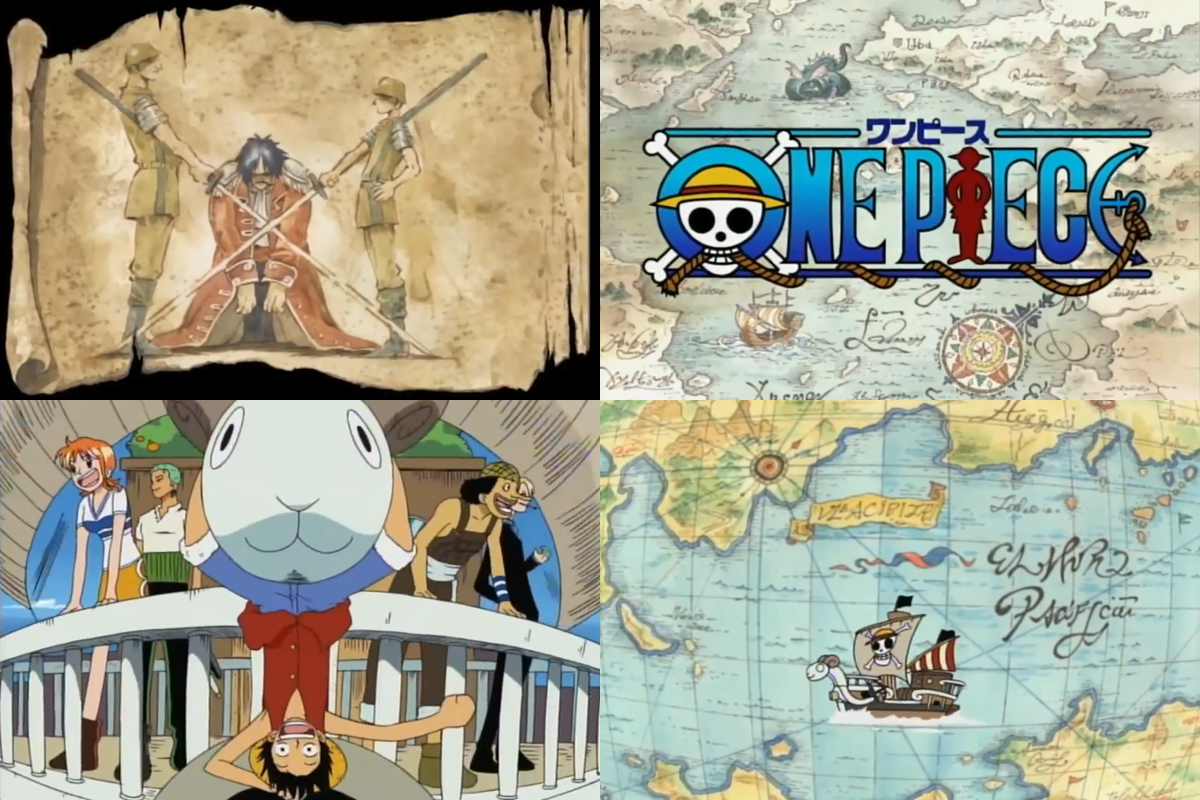 Continuing the shounen streak, let's sail to the pirate side of things and include One Piece's We Are!
It's the first opening of the show and has also elevated itself into iconic status. It captures the feeling of adventure and camaraderie quite well!
Considered as *the* One Piece theme, it gets played during important moments in the story. It got remixed a few times throughout the show and even played during One Piece's 1000th episode.
Departure – Hunter x Hunter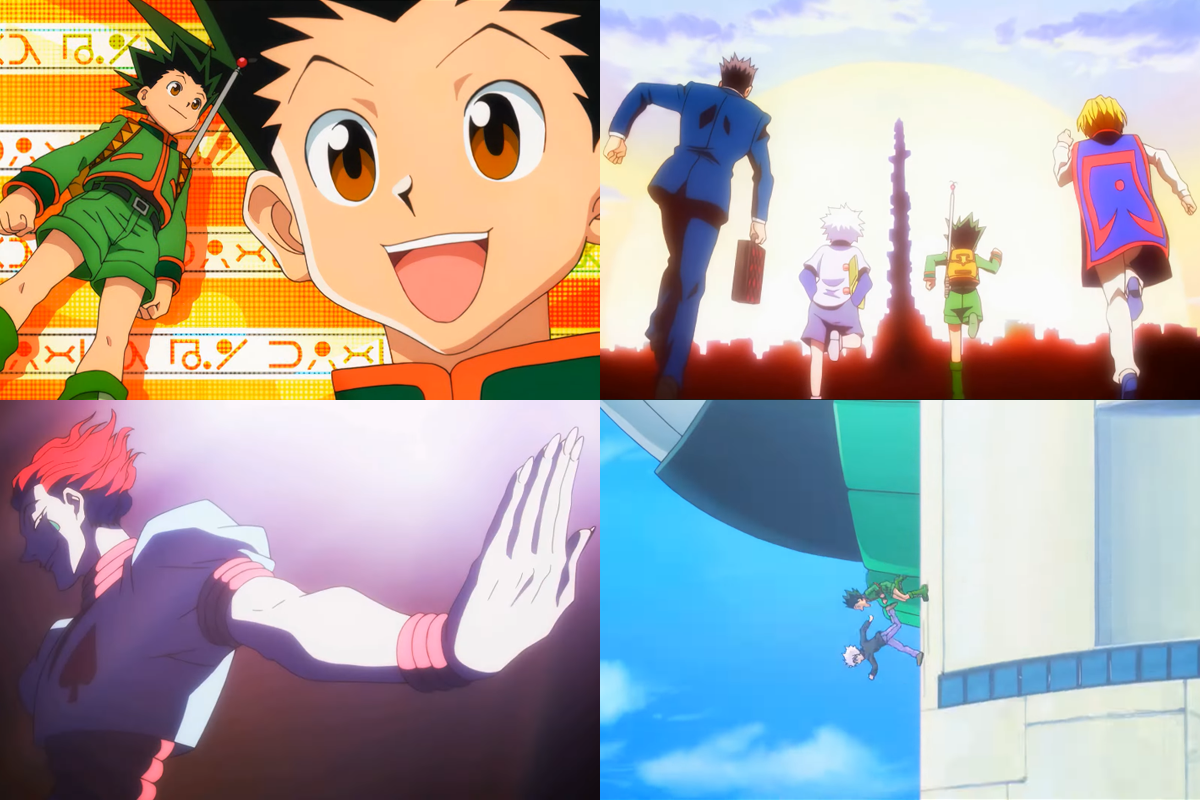 The shounen train isn't stopping yet! This time, it's Hunter x Hunter's time to shine with the song Departure.
The first HxH anime was quite popular, so the 2011 adaptation had big shoes to fill. But fans immediately cast their worries aside because even the opening knocked it out of the park already!
Departure went on to become the show's opening for the entirety of the anime's run. It had different versions, but it was ultimately the same song.
The song felt like it had the right beats and melody of a quintessential adventure shounen anime.
Unravel – Tokyo Ghoul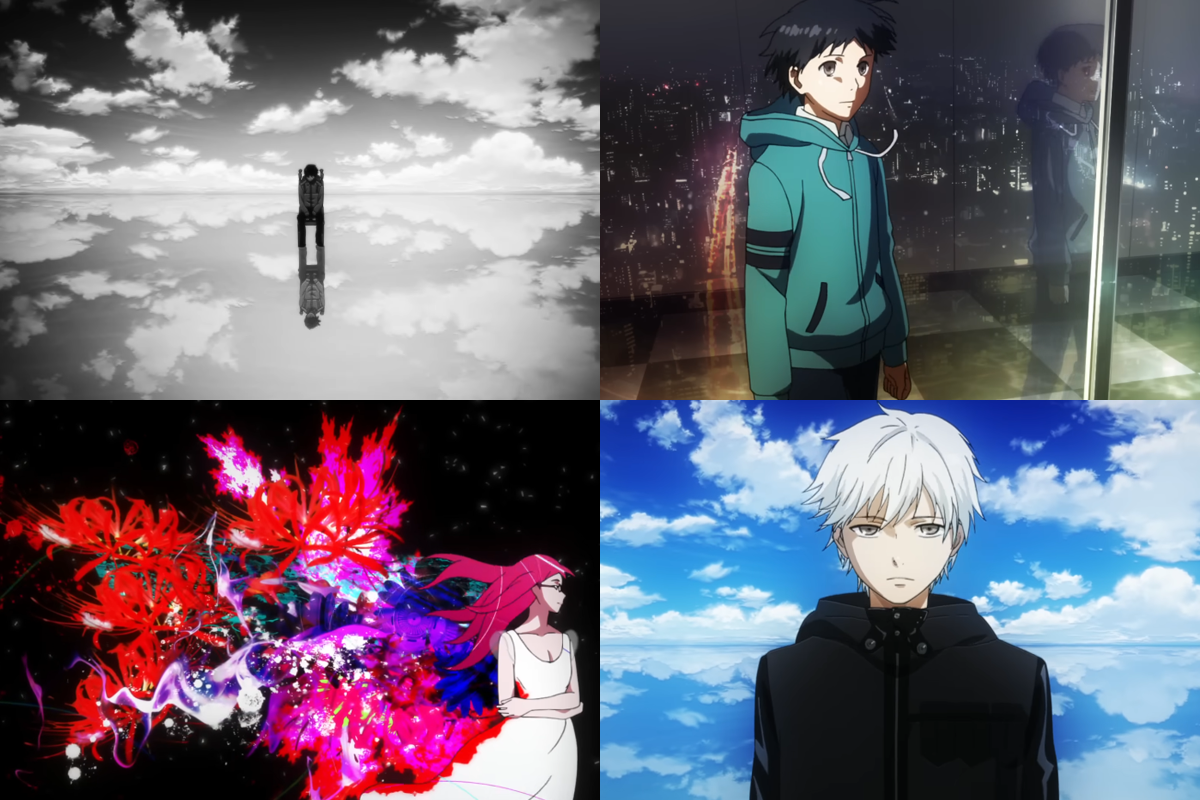 "Tell me, oh tell me…who is that inside of me?"
With its whispery intro and emotional tone of singing, Tokyo Ghoul's first opening song sings out the plight of its main character, Ken Kaneki.
In the story, Kaneki gets parts of another person and slowly transforms into a half-ghoul being, all the while feeling torn on what his identity is becoming. This is captured by the song well!
Plus, the song got so popular it essentially became a meme.
The World – Death Note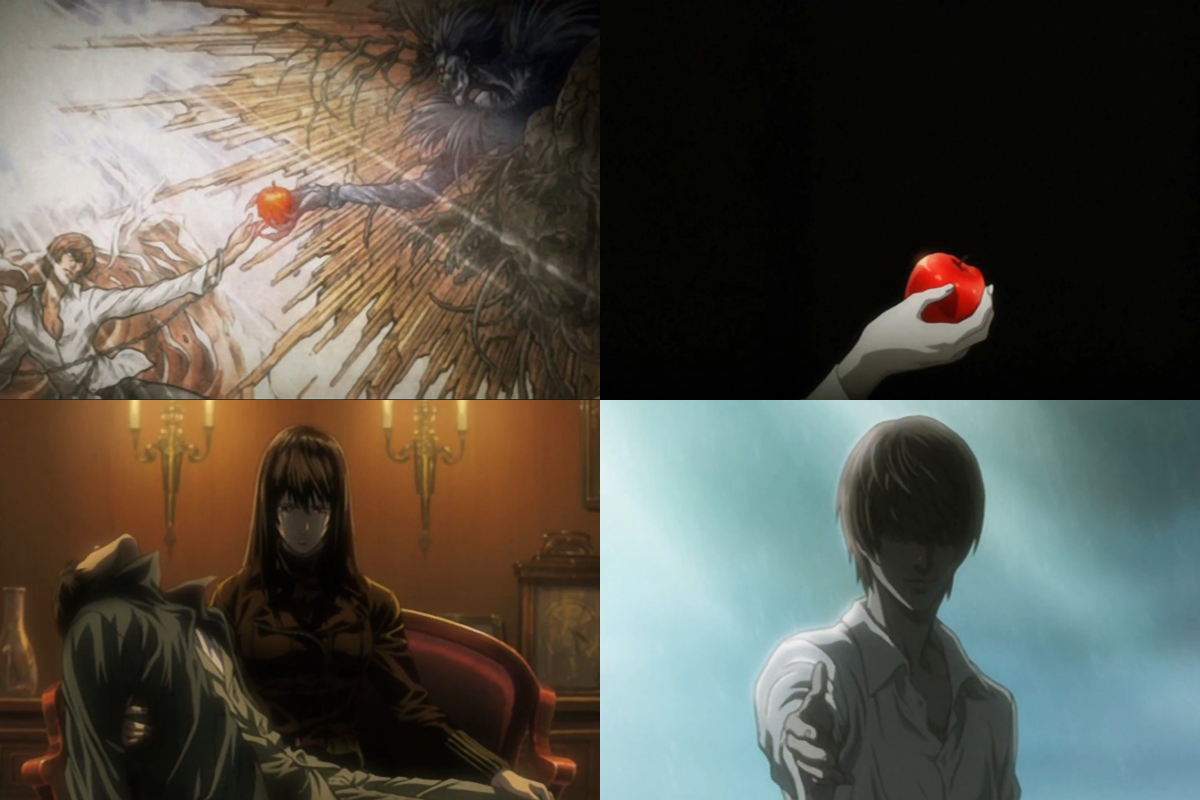 Speaking of songs that capture the plight and journey of its main character, Death Note's first opening, The World, has to be included in our list!
It was performed by the Japanese band Nightmare. The lyrics talk about changing the darkness that's spreading into a better and brighter reality.
And we all know how Light saw himself as the savior the world needed. He wanted to purge the evilness he saw but sadly couldn't see what he was doing himself.
Gun's and Roses – Baccano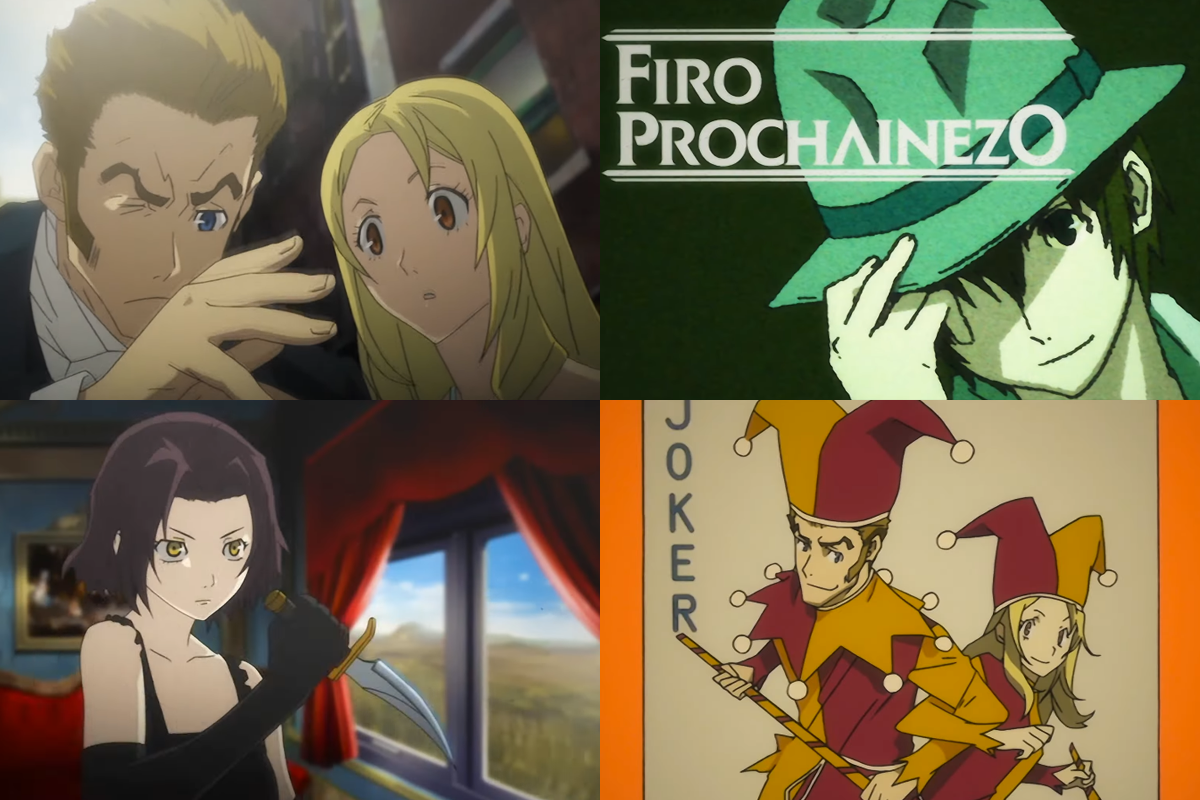 Let's get jazzy with our next entry! Full of trumpets and sax, Baccano's instrumental intro is one of the most memorable anime openings ever.
The song is performed by the all-female jazz-rock group Paradise Lunch. Not only is it notable for lacking vocals, but it also introduces the main players in the story in a very interesting way.
Each character's actions smoothly transition to the next through clever and skillful animation. You don't know what links all of them, but you get a feeling it'll be a wild ride.
Rolling Star – Bleach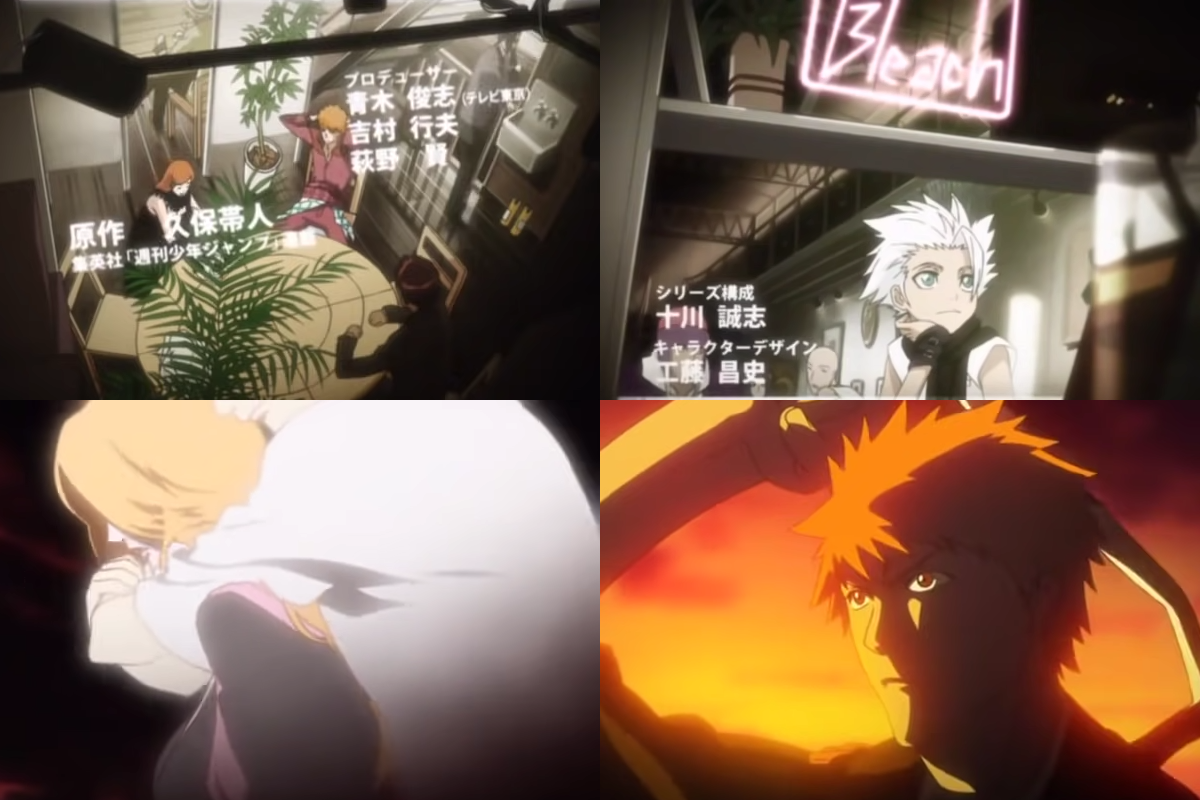 Speaking of wild rides, let's get back to the shounen train with Bleach's Rolling Star!
A lot of big shounen shows usually have a budget for great songs by popular and talented artists. Back in its heyday, Bleach was one of the best in terms of good opening songs.
Bleach had Orange Range, Uverworld, and Asian Kung Fu Generation in its opening roster, to name a few. But our pick goes to YUI's Rolling Star, which served as Bleach's 5th opening!
Again – Fullmetal Alchemist: Brotherhood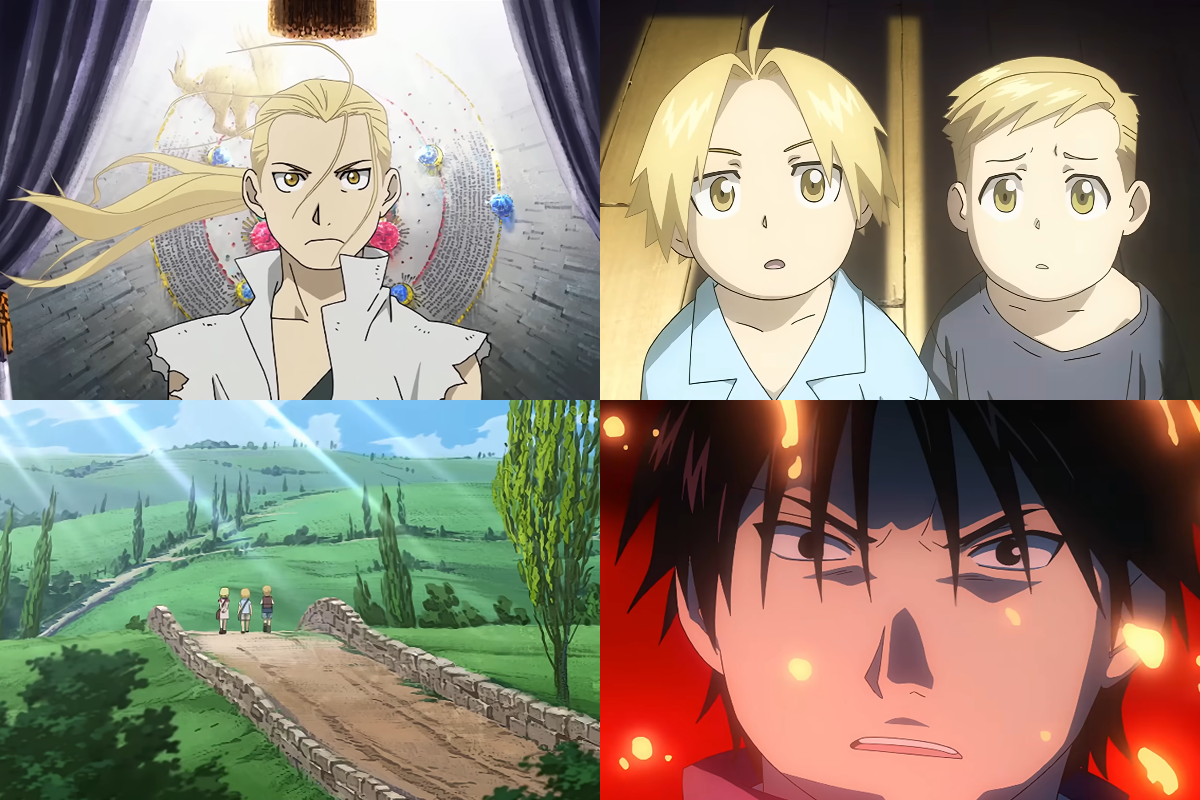 More YUI, you say? Say no more!
As mentioned before, shounen shows often have the budget to commission very good opening songs, and FMA: Brotherhood definitely delivered on that front too.
As the series's second anime adaptation, expectations were high from fans.
Fortunately, FMA: Brotherhood turned out to be one of the best shounen anime in recent years, and it started out with a bang with its killer opening song!
Again is composed and performed by YUI and was made after her hiatus in 2008. What a way to come back to the music scene!
Sorairo Days – Tengen Toppa Gurren Lagann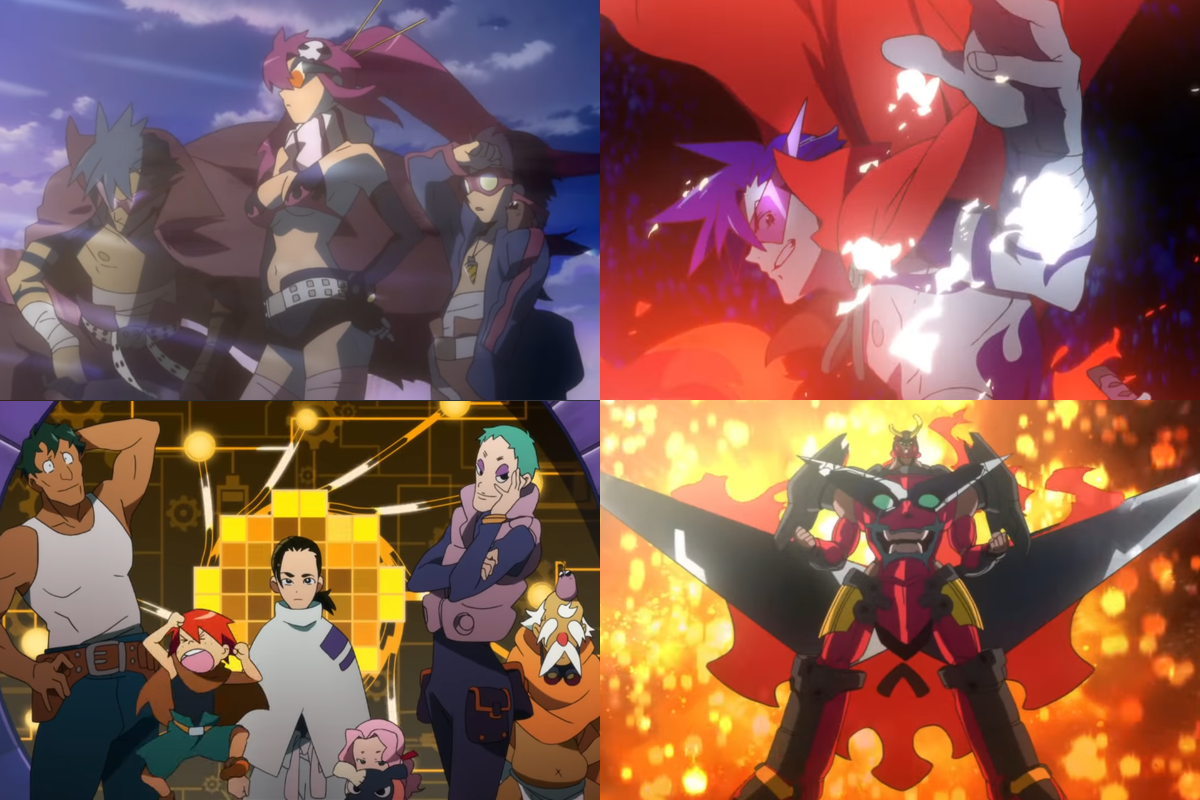 Believe in us, who believe this is one of the best anime opening songs ever!
Tengen Toppa Gurren Lagann is about big robots, space fights, camaraderie, and true friendship. Its bigger-than-life style is matched by its high-energy opening song, Sorairo Days.
The song is performed by Shoko Nakagawa, who's also a fan of the series. Throughout the show, the visuals change depending on the story and change in character focus. It also gets pretty hype toward the end!
Kick Back – Chainsaw Man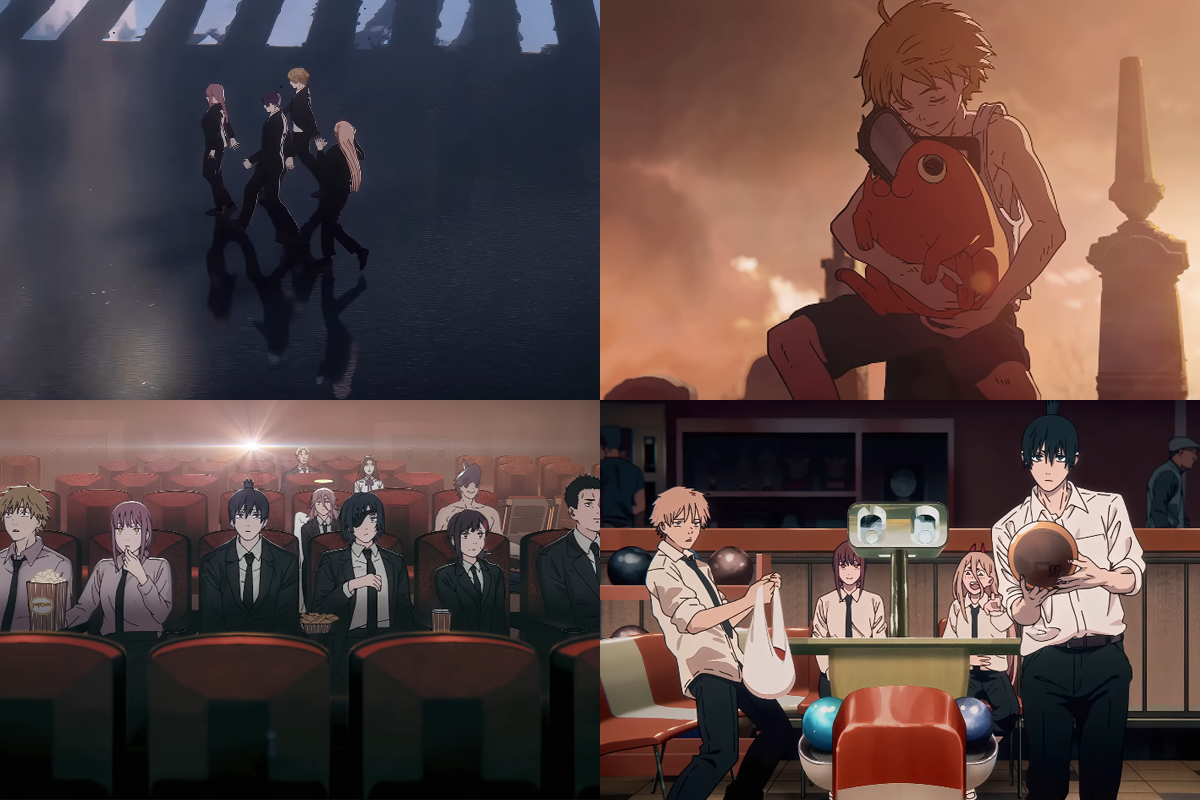 Not all anime openings have to mean anything. Sometimes they're just for fun!
That's the case for Chainsaw Man's opening song, Kick Back. It's composed and sung by Kenshi Yonezu and is chock full of references from different movies.
You see, Chainsaw Man's mangaka is a huge fan of movies, and he always inserts references in every volume. You could say this is a reference to his references!
Flyers – Death Parade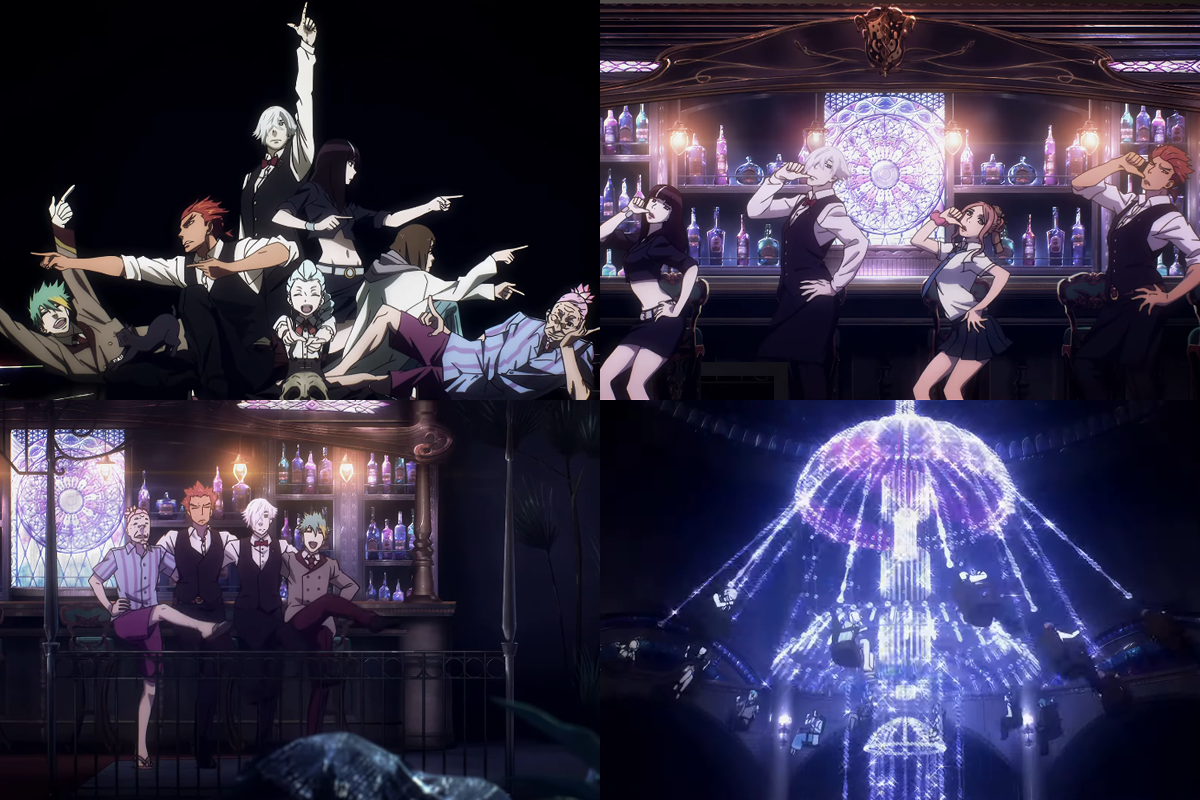 Quirky and random anime openings that are not about the story, you say? Have another one with Death Parade's Flyers!
Death Parade is about human nature and playing games in a mysterious bar to gamble for your soul's outcome.
However, its opening has its characters ballroom dance and do the can-can! In one scene, they're even enjoying a theme park ride.
That's one way to get the attention of your audience. From the opening theme alone, it sure is a gamble to know what this show is about!
Lilium – Elfen Lied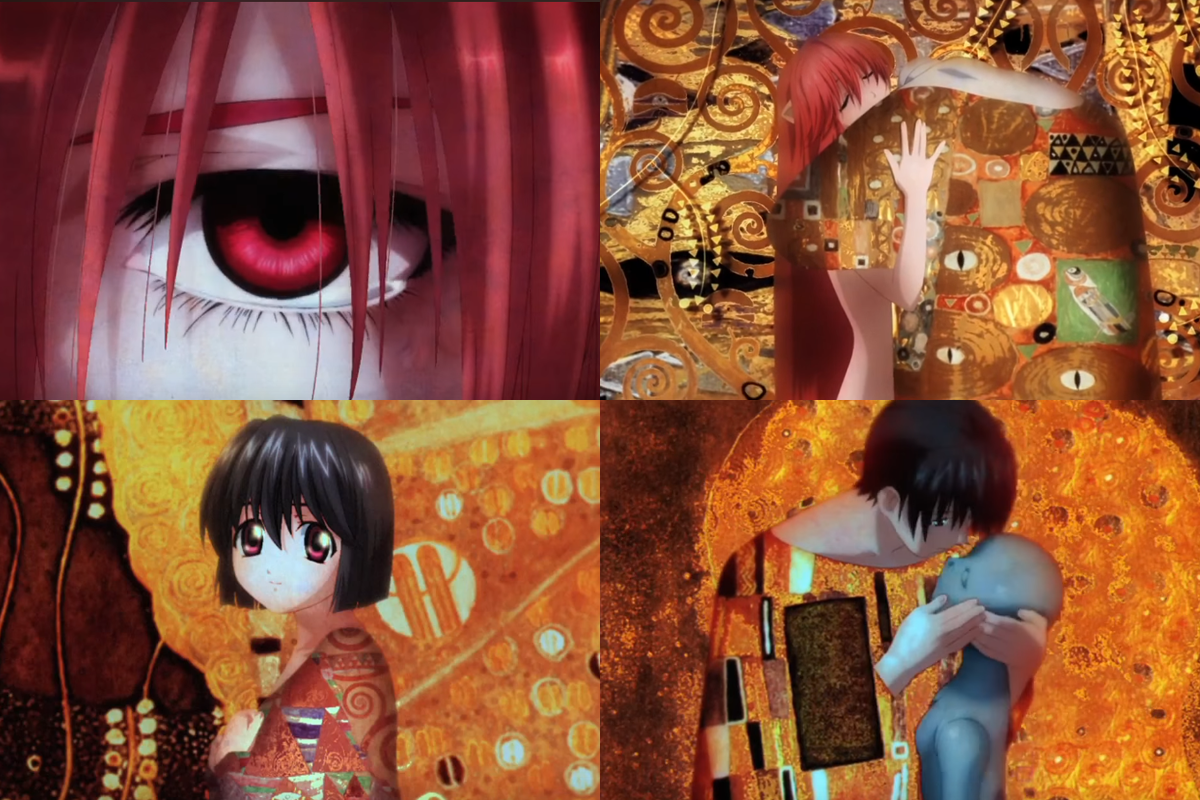 Get ready for some goosebumps with this hauntingly beautiful anime intro – Lilium!
Lilium is Elfen Lied's opening theme, which also serves as the show's and main character's leitmotif. It's performed by Kumiko Noma and composed by the duo MOKA.
The anime director requested a religious-sounding song, so the two composers used bible passages in its lyrics, such as Psalms and James verses, as well as a renaissance hymn song.
The imagery in the animation also used some classical paintings as references.
Given the story and the main character's experiences, this opening song adds so much to the overall feel of the show.
Fly High – Haikyuu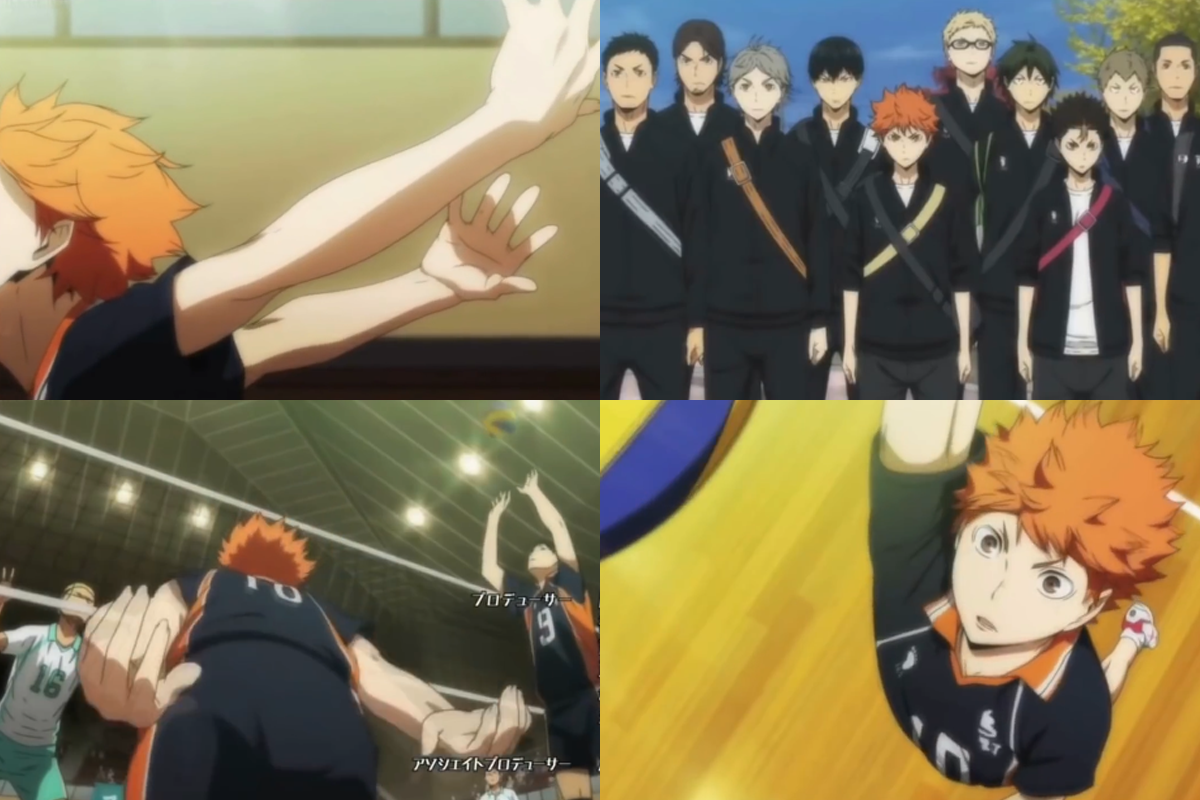 With Hinata's high jumps, Karasuno's journey to the top, Karasuno's crow mascot, and the general way a player spikes in volleyball, flying is a prevalent theme in Haikyuu.
What better way to show it than having it front and center in your opening song!
Fly High by Burnout Syndromes is Haikyuu's second opening theme song. Aside from its opening lyrics of telling you to fly, it shows a slow motion of Hinata about to jump and spread his arms like wings.
It beautifully captures the "flying" feeling of the anime.
Go – Naruto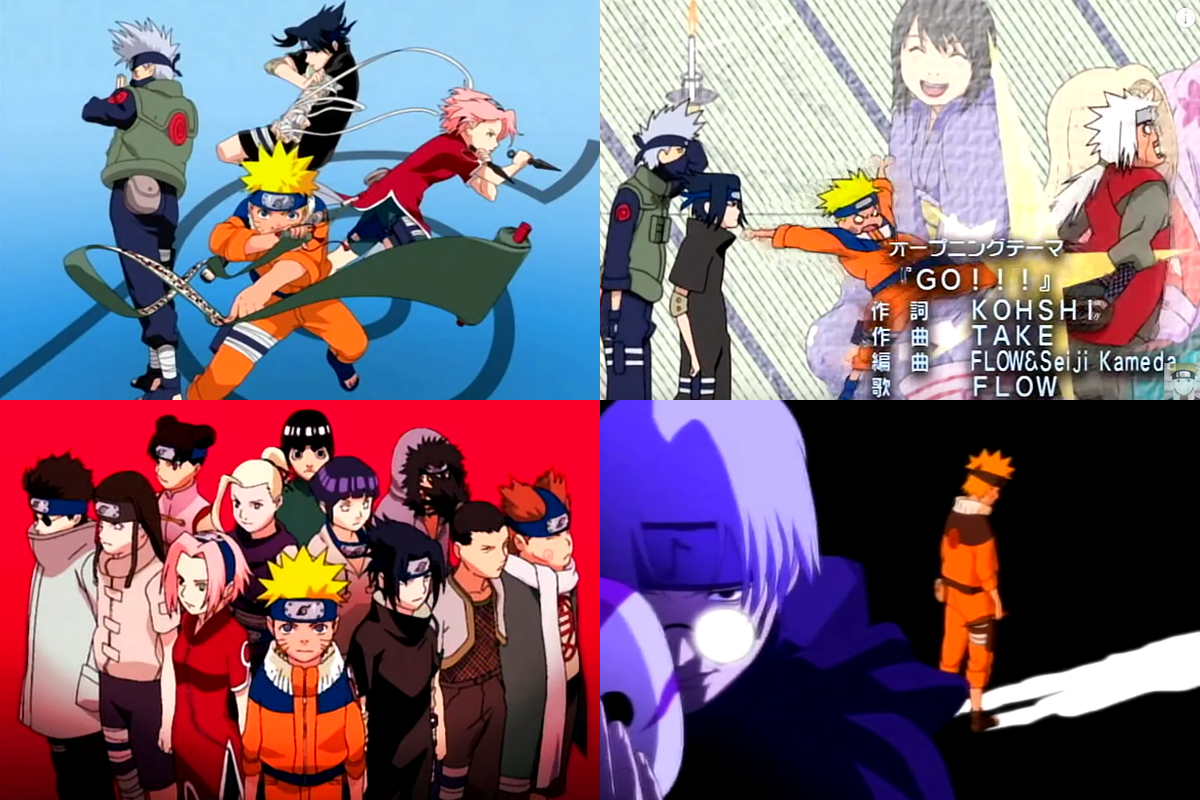 All together now – "We are fighting dreamers!"
Like a lot of shows mentioned in this list, Naruto also has its fair share of very good opening songs. From Haruka Kanata to Yura Yura, these songs have become a part of a lot of older anime fans' childhood.
But one of the most memorable and iconic Naruto opening songs is Go, sung by the Japanese rock band FLOW.
It's a very upbeat song that sings about fighting for your dreams and going your way. It definitely sounds like Naruto's journey of becoming Hokage!
Tank – Cowboy Bebop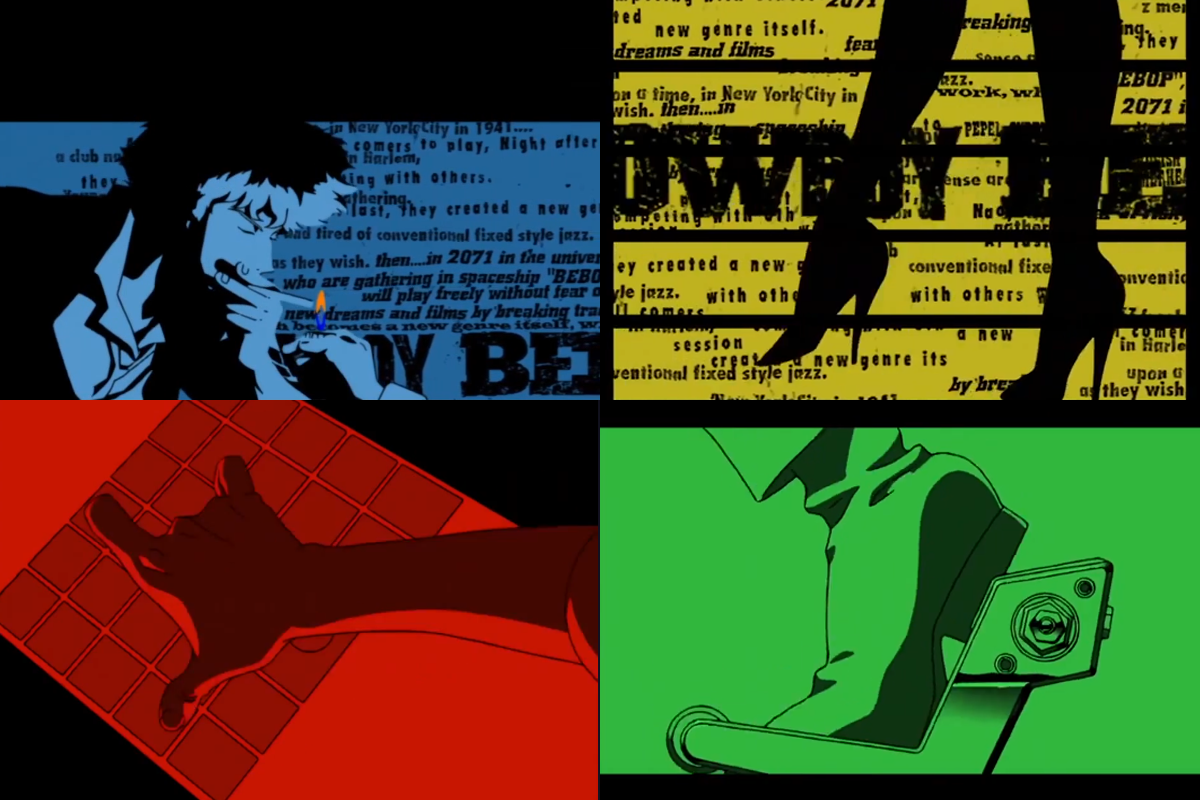 When it comes to jazzy anime intros, nothing tops Cowboy Bebop's opening theme!
It's composed by Yoko Kanno and performed by the Japanese blues and jazz band The Seatbelts.
If you think it sounds like a spy theme from the 60s, you'd be right since the composer wanted to make it sound like a song from a 60s spy movie.
Cruel Angel's Thesis – Neon Genesis Evangelion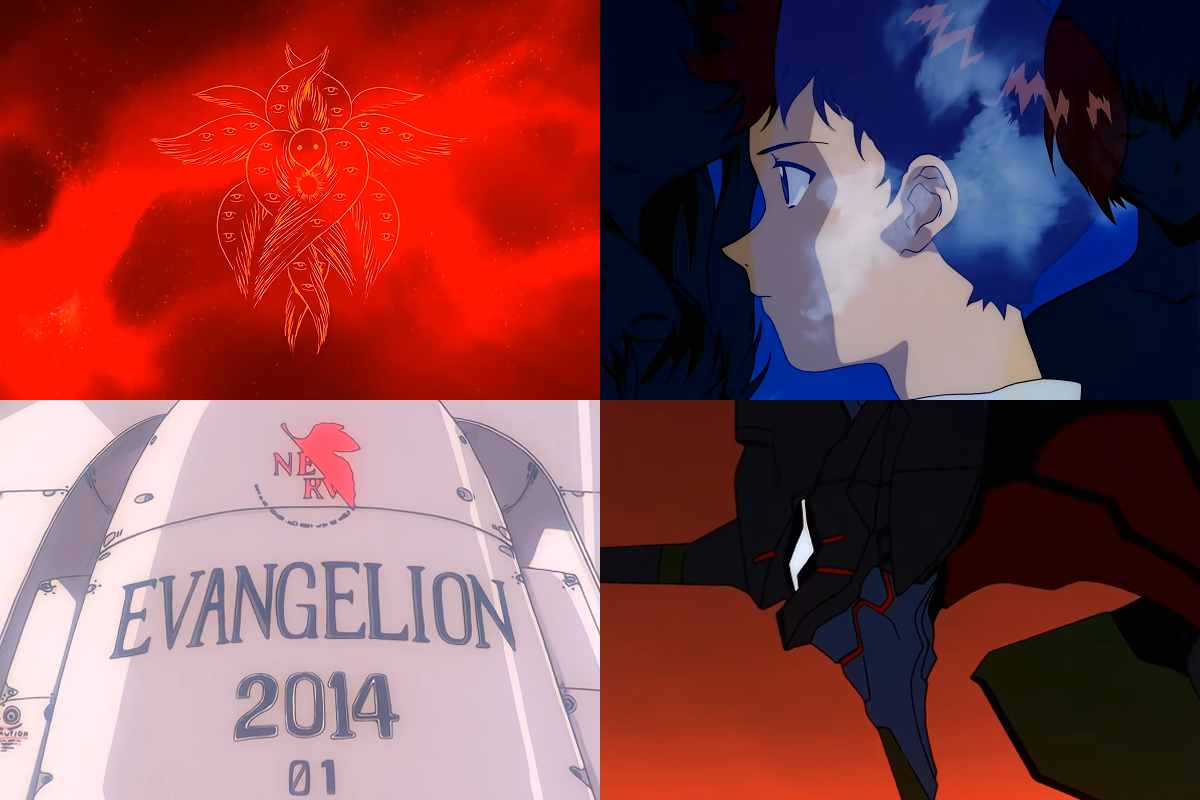 Robots, unfortunate teenagers, and…angels? Mysterious and compelling, Neon Genesis Evangelion's Cruel Angel's Thesis will always be one of the best.
Initially, Hideaki Anno, the show's director, wanted a piece of classical music to be the show's theme. After the idea was shot down, Gainax then went to brainstorm this song.
The lyrics focus on motherhood, with a mother encouraging her child to be a legend.
With its complicated language and catchy melody, this song has stayed as one of the most popular anime songs in history.
Colors – Code Geass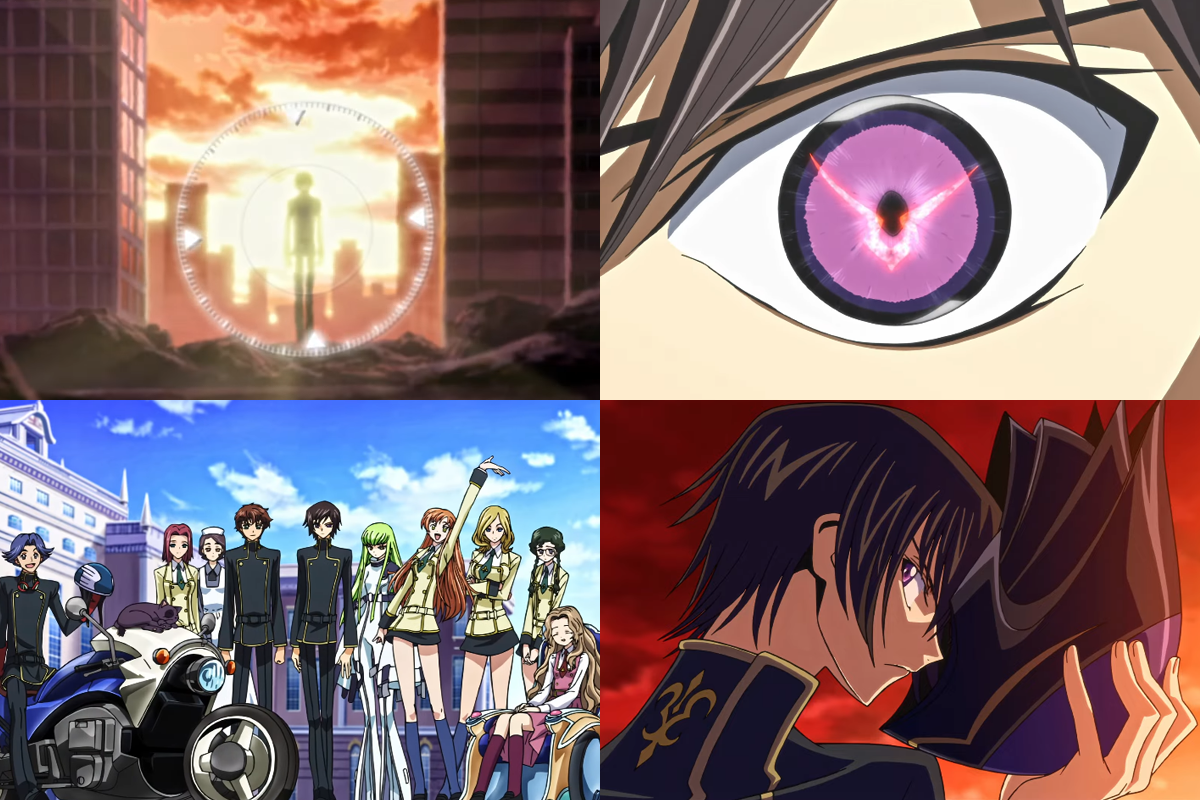 Sing it with me – "Jibun wooo, sekai sae mo…!"
No anime fan can resist when "jibun wo" starts playing! There is always that urge to shout the start of the song with all your might.
And that's precisely why we've included Code Geass's first opening theme in this list.
Colors is by the band FLOW and talks about the realization of what one can do to change themselves and the world.
This definitely mirrors Lelouch's journey since his goal from the start was to change his and his sister's cruel situation.
He immediately realized that what he needed to change things was within him.
Shinzo wo Sasageyo – Attack on Titan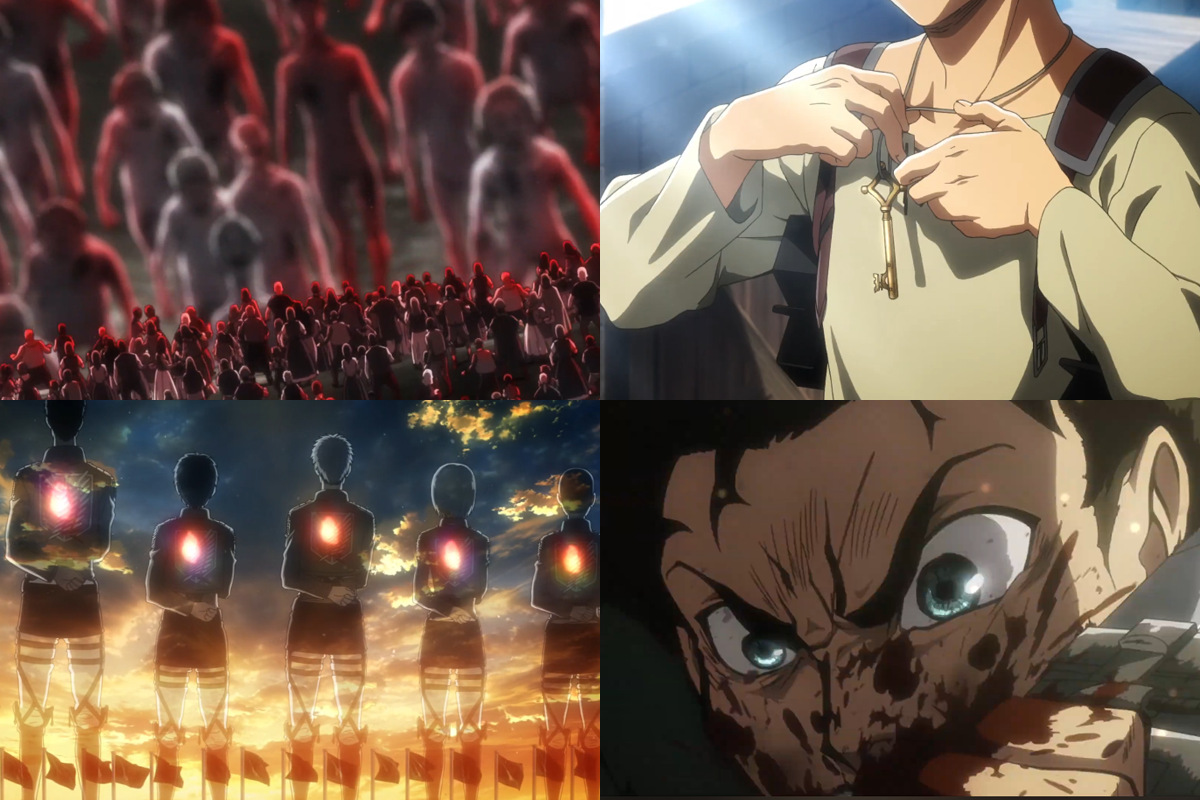 And for the anime opening that sounds like an anthem for a lot of anime fans, let us all rise for Shinzo wo Sasageyo!
Sung by Linked Horizon, the title in English means Dedicate Your Heart. The song inspires hope and courage, which is definitely something the characters need.
With such a bleak reality, all that's left to do is to dedicate their heart, body, and soul and fight for their future.
The animation in the opening also shows the characters preparing themselves with their gears, as well as actually fighting Titans.
Mikasa's smooth swings and Eren's fierce flying in the air are quite a treat for animation fans!