The beauty of drama anime is that you see the characters struggle through their situations and overcome the tough circumstances life has thrown at them.
While it can definitely make you cry, it can also make you hopeful.
We present you with the best drama anime out there. Ready the tissues, make sure you have a drink to stay hydrated and brace your heart. Let the crying commence!
Best Drama Anime
30. The Rose of Versailles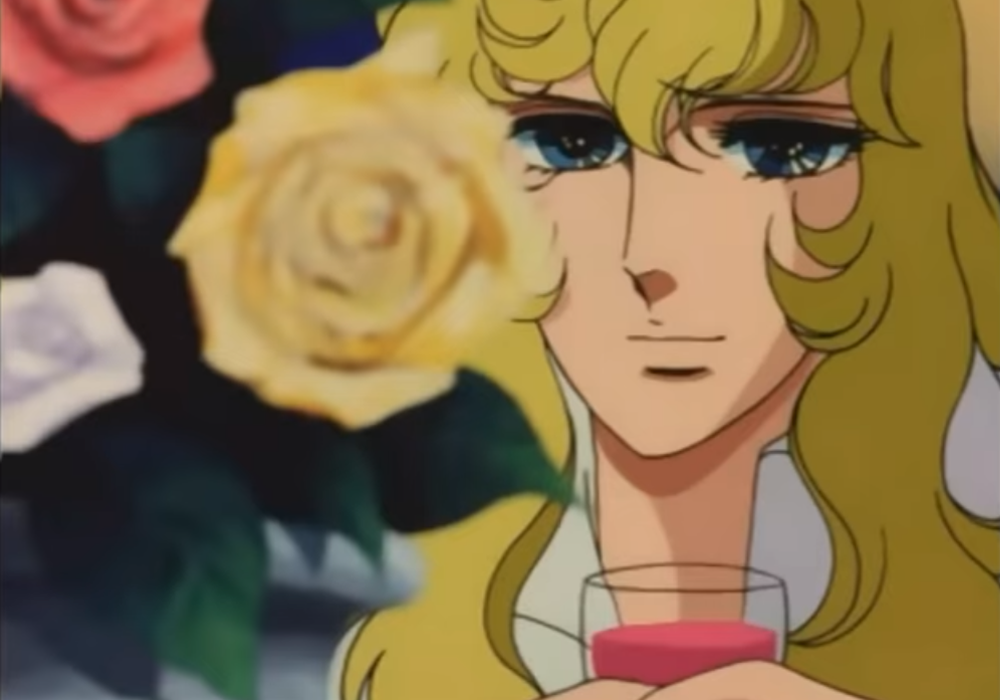 Let's start this list with an oldie but goodie classic. The Rose of Versailles aired between 1979 to 1980 and is about class struggles and political tension in 17th century France.
In it, you follow Oscar, a woman masquerading as a man due to being raised as one to inherit the role of The Commander.
She serves the spoiled queen Marie Antoinette but finds it hard to tolerate her majesty and ignore the sufferings of the masses.
What will Oscar do for France and for herself?
29. Nana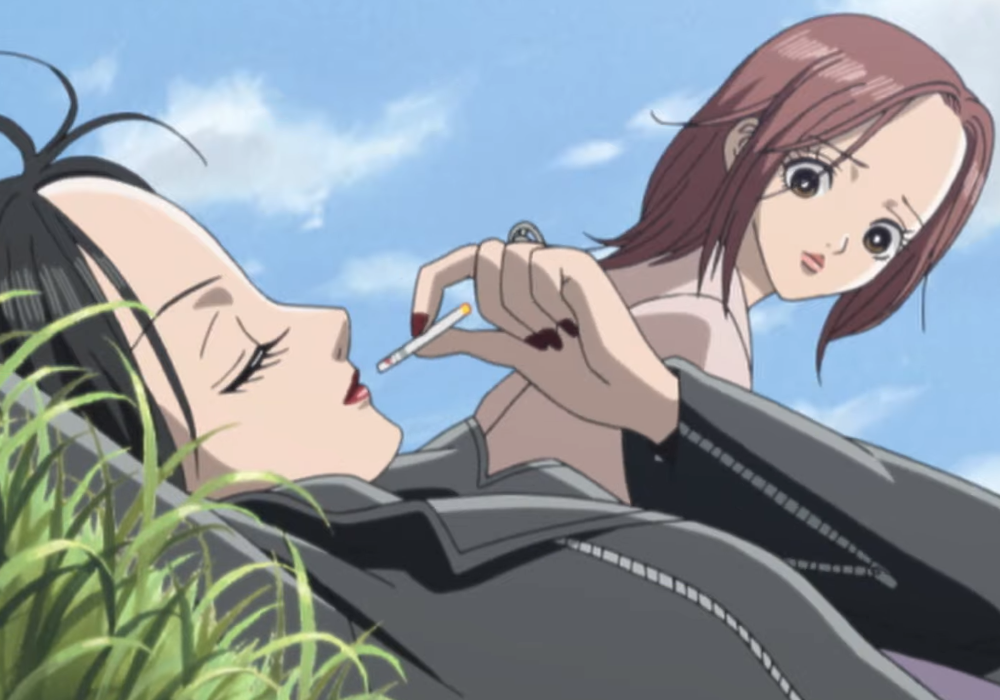 Two strangers connect on a train when they sit next to each other and find out they share the same name.
Throughout the show, you see the two girls go through life and experience hardships, successes, and heartbreaks.
Despite the struggles, the two Nanas have each other. You see them grow, both in life and in their friendship.
28. Hanasaku Iroha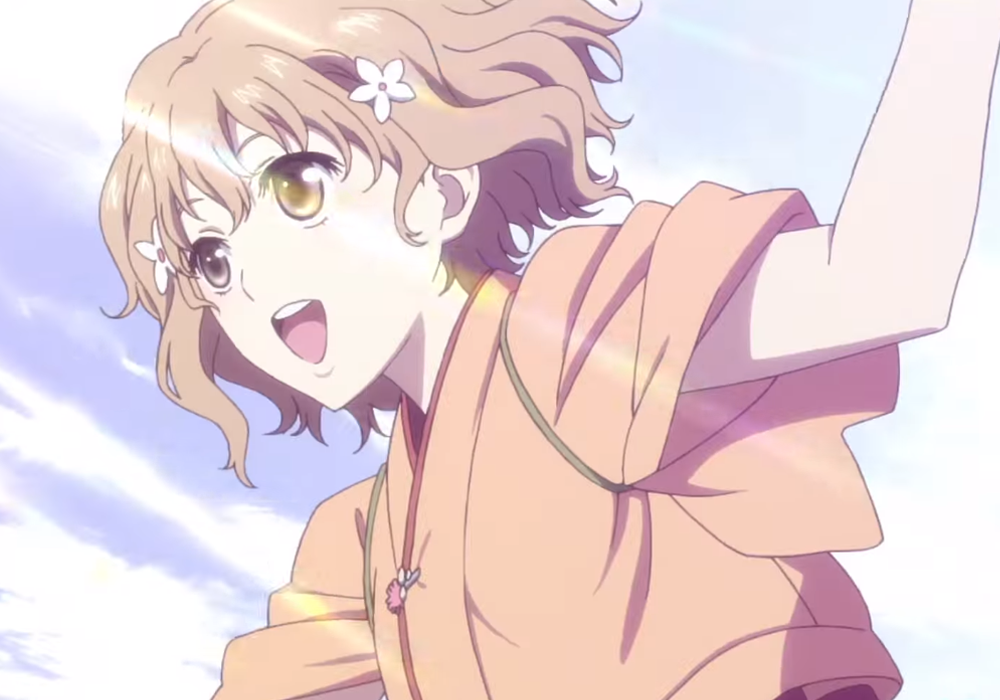 Bubbly Tokyo girl, Ohana Matsumae, goes through the biggest change in her life yet.
Due to some debt collectors, her mom decides to run away and hide, leaving Ohana alone and with no one to turn to.
She decides to go to her grandmother's small inn in rural Japan.
Her new tranquil environment is way different from her former city home, but she tries her best to rely on herself and adapt.
27. Dance Dance Danseur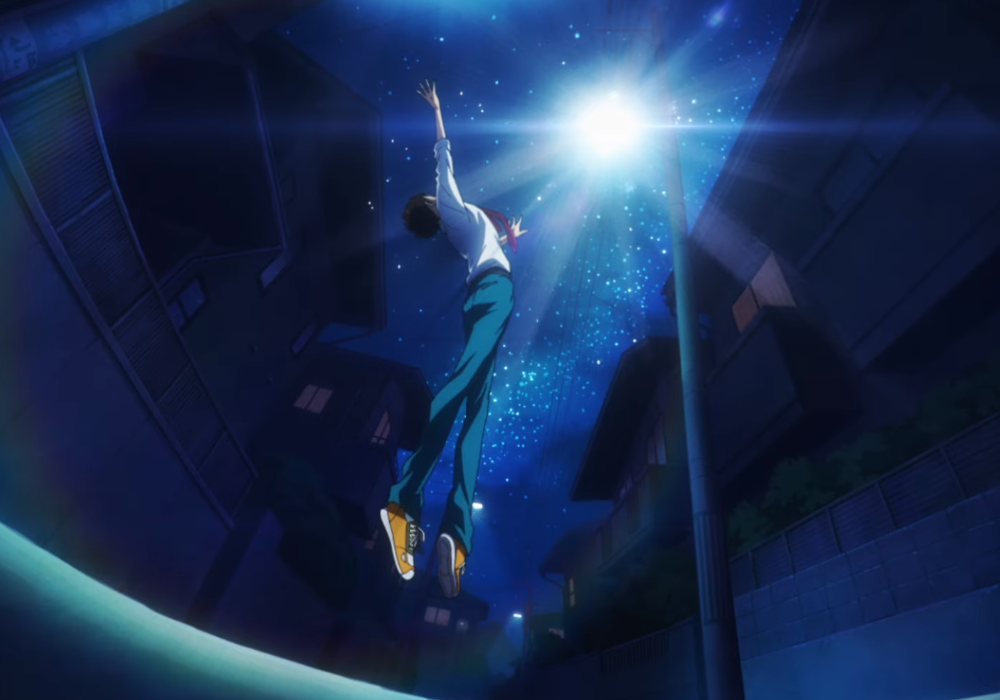 Junpei Murao is raised to like "manly" things. He's in the soccer club with his friends, he trains the martial arts Jeet Kune Do and is expected to be a stunt coordinator like his dad.
However, he has a secret he deeply hides – he loves ballet. Fearing people will think less of him, he tried not doing ballet until one soccer game when he mixed a kick with a ballet move!
Now his classmate wants him to join her mother's ballet studio! Dance Dance Danseur explores Junpei's ballet journey and being true to himself.
26. Chihayafuru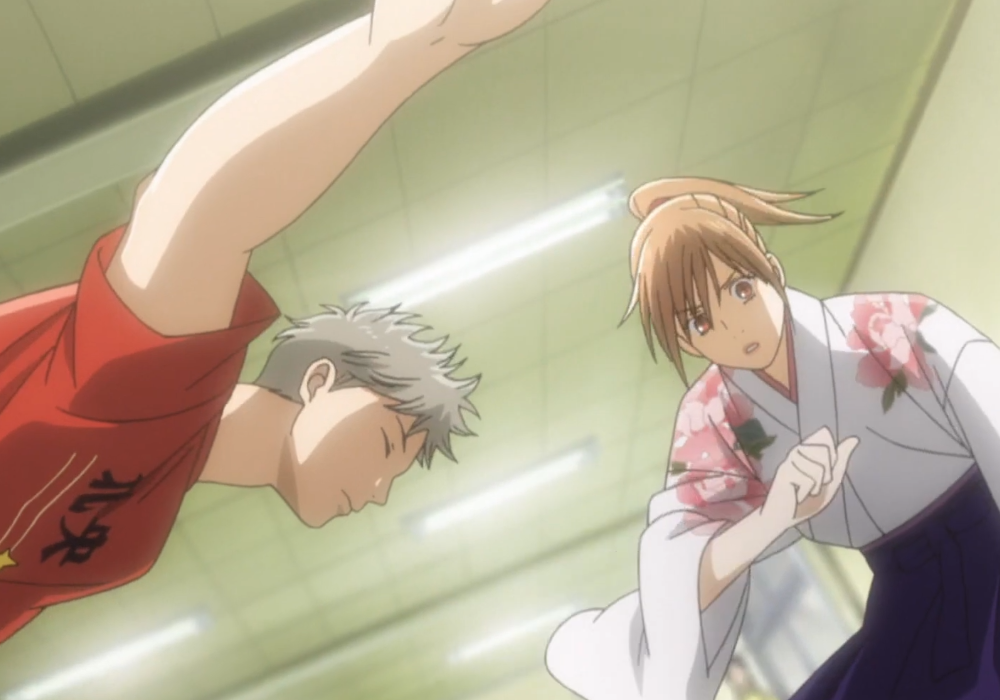 Thanks to Chihaya's friend, she was introduced to the world of karuta, a card game about poetry that requires memory, fast thinking, and quick reflexes.
With her friends, she aims to make her karuta club at school succeed, as well as work on her dream of becoming the Queen of Karuta.
This josei anime combines karuta with drama and slice of life elements.
25. Romeo No Aoi Sora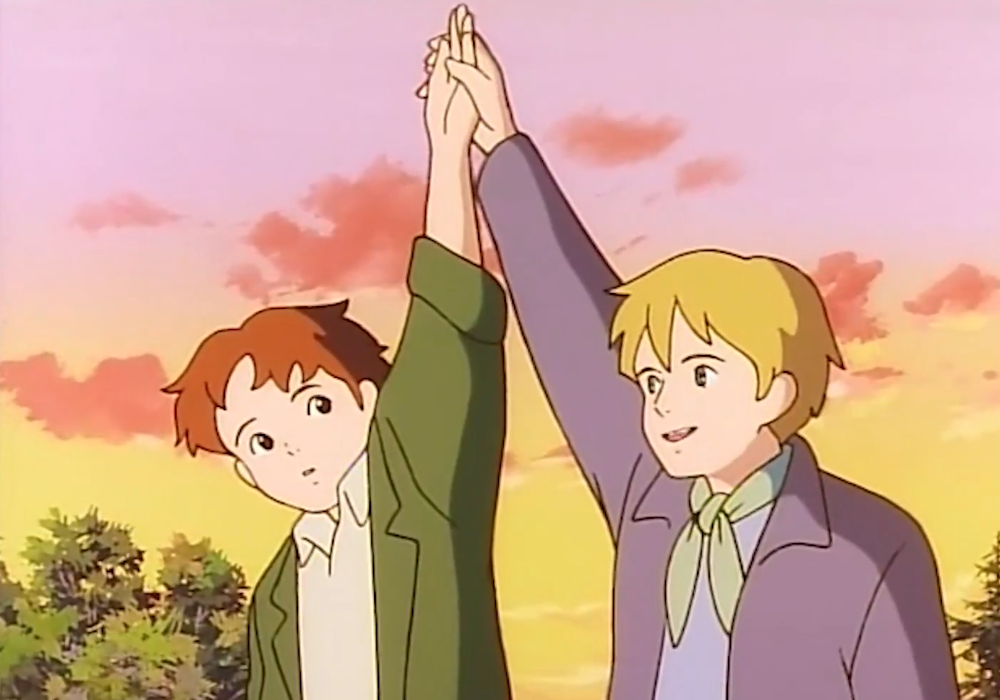 Kind-hearted Romeo, unfortunately, experiences a terrible tragedy at such a young age.
His family's cornfield gets burned to the ground, and his father suffers a head injury while putting out the fire.
Now he has no choice but to work as a chimney sweep to a man called "The God of Death," who abuses kids.
Luckily, he meets a new friend in Alfredo Martini, and together they try to make the most out of their life.
This drama anime is from 1995 and shows you how there's hope in this bleak world.
24. Angel Beats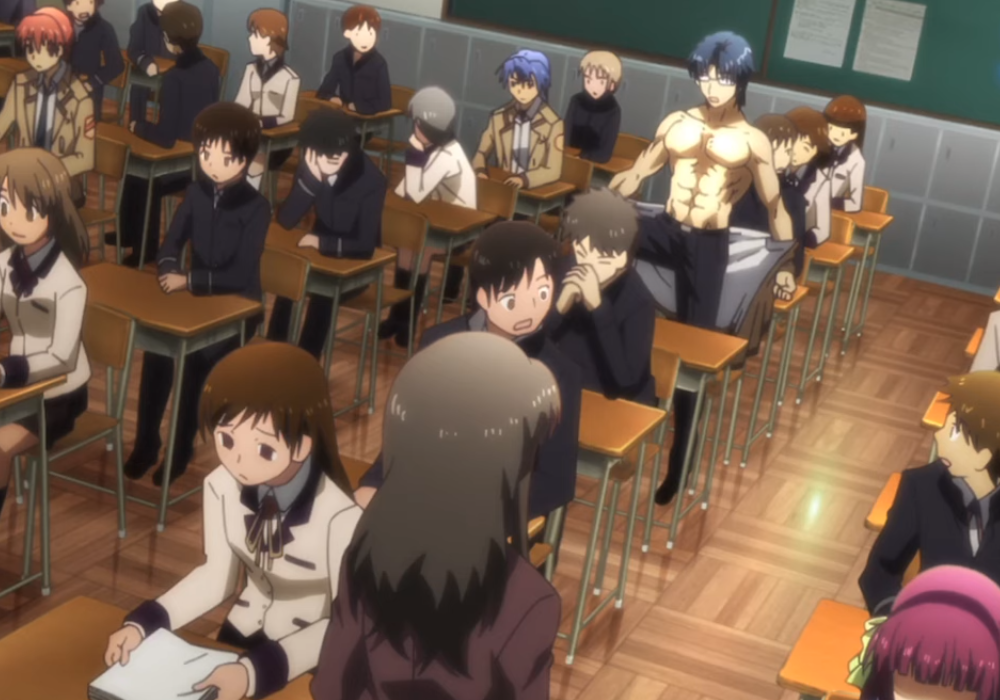 What seems to be a thrilling school life turns into a battlefield.
Students band together to fight the god of this world they're in, but to get to the top, they have to go through Angel.
What they don't know is that there's more to this bizarre school and Angel than meets the eye.
Protagonist Yuzuru Otonashi slowly uncovers the truth of it all while still enjoying his new school life.
This show delivers comedy and drama excellently.
23. In This Corner of the World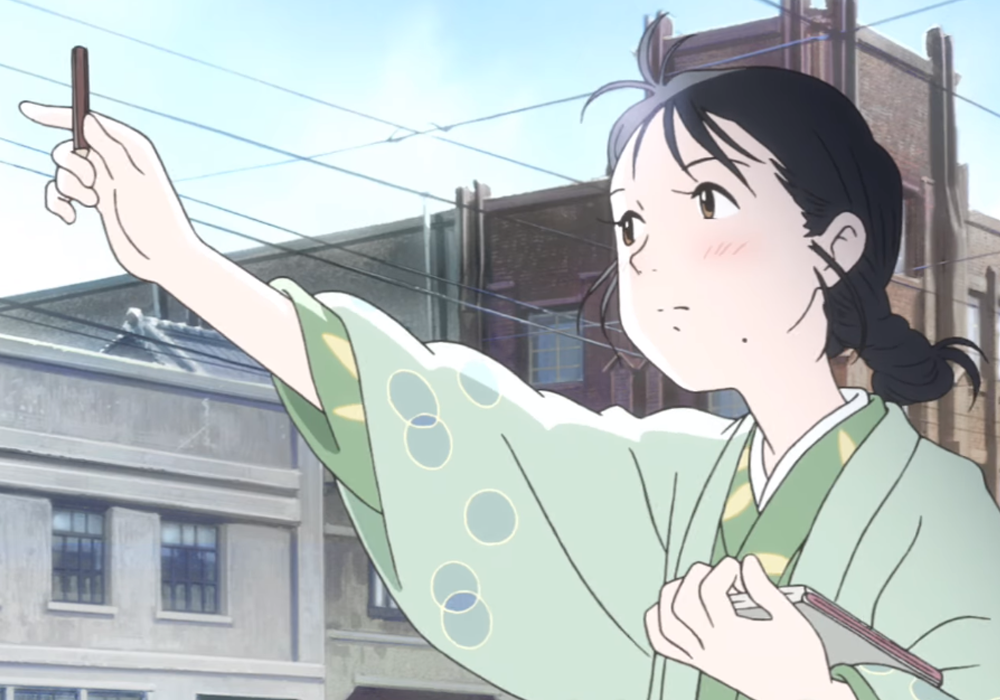 In this drama set in 1940s Hiroshima, you follow the story of Suzu Urano, a kind-hearted girl who loves drawing, helping her grandma's nori business, and enjoying her rural life.
But her life changes bit by bit. First, she weds a man she barely knows and leaves her home. Next, she learns to adapt to her new family.
And the worst of the changes came as the effects of WWII dawned on them.
In This Corner of the World is a sobering and slow but quietly real movie about the experiences of war.
22. Carole & Tuesday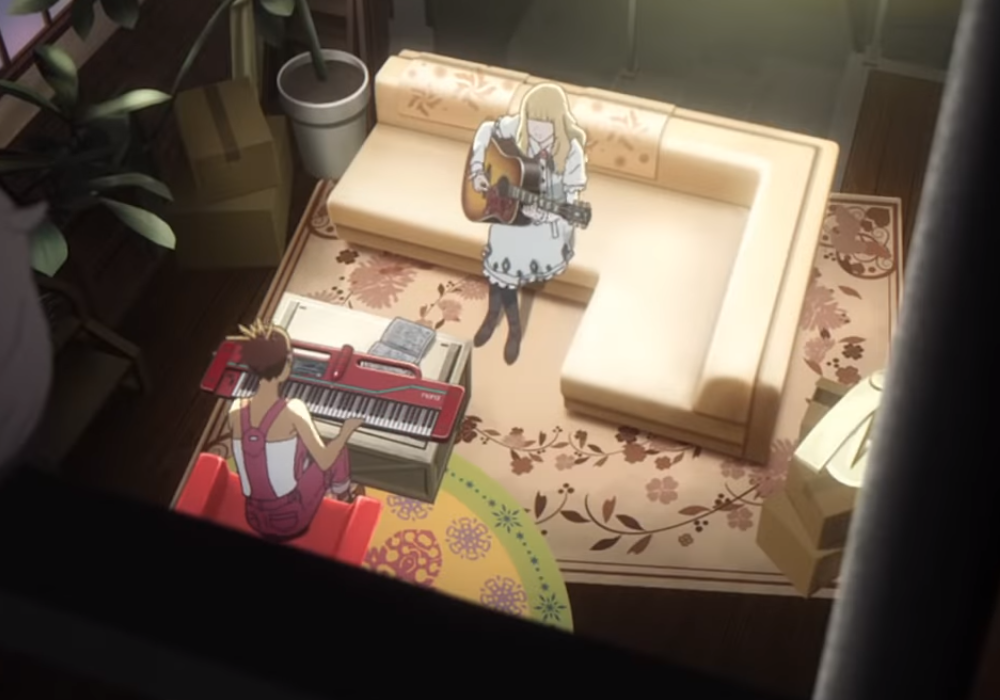 In a terraformed Mars, Carole busks with her keyboard at night, while Tuesday escapes her wealthy family to become a musician.
The two meet up and decide that music made by humans, not AI, can change their world on Mars.
Music and sci-fi blend together in this beautiful drama anime about friendship and songs.
21. Hachimitsu to Clover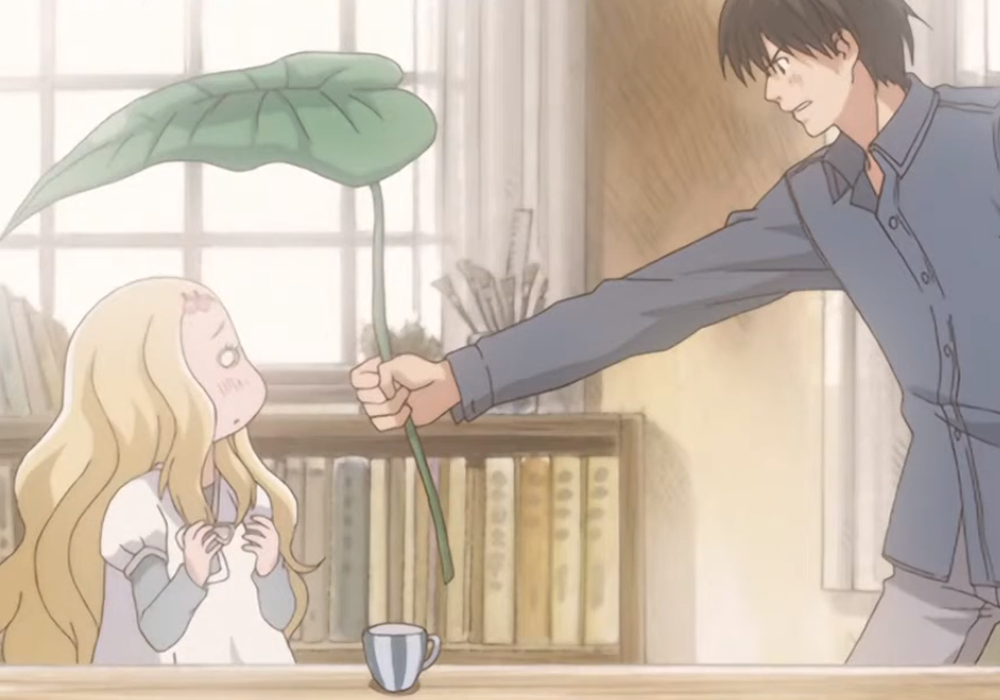 If you're looking for a drama anime with college-age students, Hachimitsu to Clover might interest you.
The show features the lives of five arts college students as they go through self-discovery.
You have Yuuta, our protagonist and a sophomore who feels aimless in life. Then we have Shinobu and Takumi, two seniors who are complete opposites of each other.
There's the incredibly art-gifted Hagumi, whom Yuuta falls for. And Ayumi, Hagumi's new friend and someone who is secretly in love with one of our characters.
How will their college life go?
20. Kids on the Slope (Sakamichi No Apollon)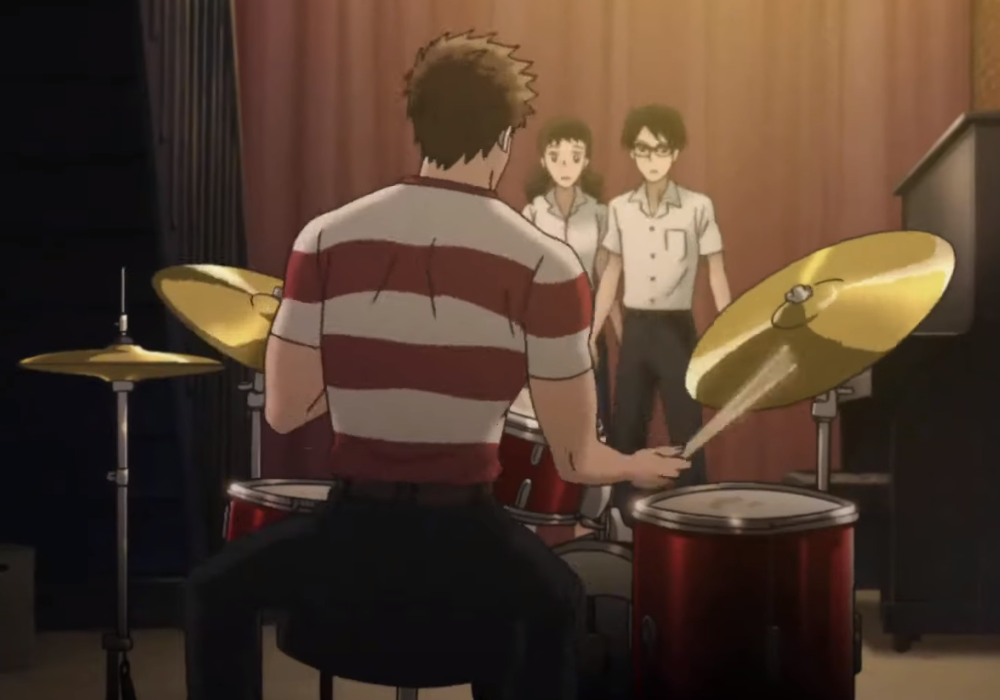 If you want your drama anime to have some jazz music in it, give Kids on the Slope a watch, and a listen!
The story follows introverted Kaoru, who's a top student and a classical pianist. He meets the delinquent Sentarou, who loves jazz.
Inspired by him, Kaoru starts learning how to play jazz in the basement of their classmate's record shop.
Kaoru discovers his love of performing and sharing music with others. Friendship and jazz music await you in Kids on the Slope.
19. Maquia: When the Promised Flower Blooms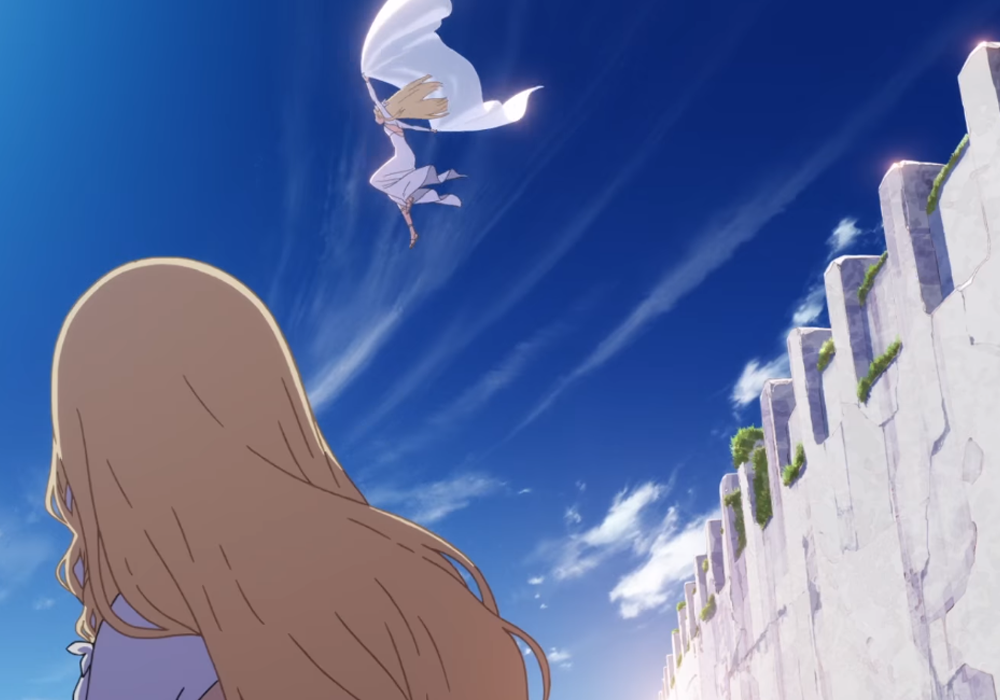 Maquia is a part of a special race of people who are immortal. They live separately from other races and mortals and keep a quiet life.
As an orphan, she has always felt lonely and wishes to explore the world outside.
Unfortunately, her home gets destroyed by a kingdom that wants her people's immortality. She gets lost in an unknown and deserted forest but stumbles upon a crying baby from a ravaged village nearby.
Now, Maquia has to learn how to be by herself, raise a baby that grows at a rate faster than her, and stave off the loneliness she feels.
This drama anime movie was released in 2018 and premiered internationally at Glasgow Film Festival. It won awards at Shanghai International Film Festival and at Sitges Film Festival.
18. Josee, the Tiger, and the Fish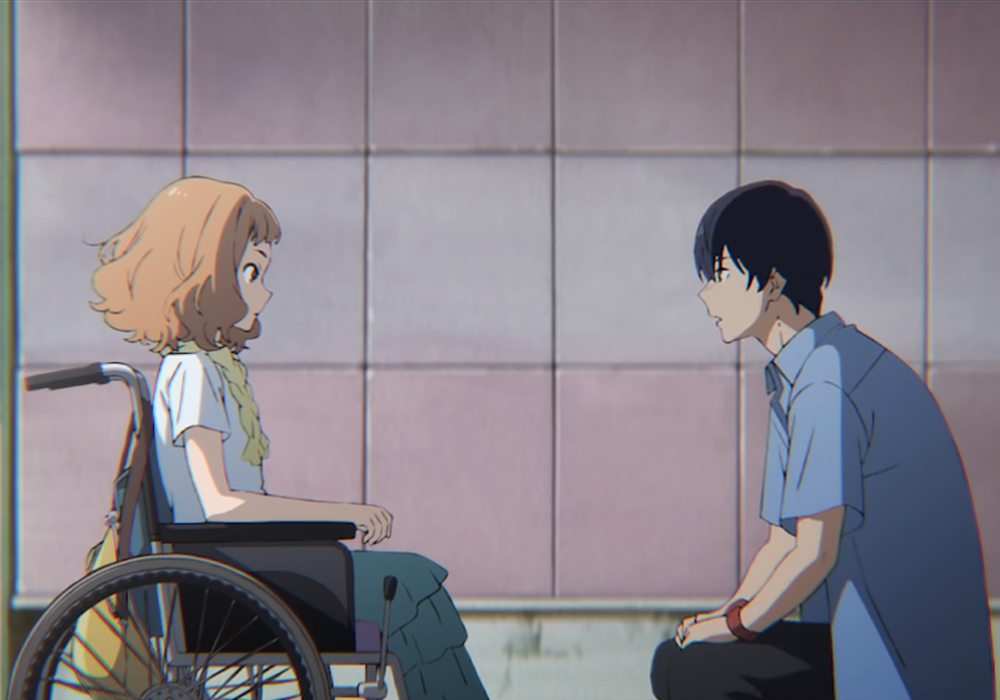 Still up for another drama anime movie? Add Josee, the Tiger, and the Fish to the queue!
Tsuneo dreams of studying abroad to continue his passion for diving and marine biology. However, his plans are put on hold when he meets Kumiko, or Josee – a name she prefers.
Josee, who's in a wheelchair due to a condition, initially comes off as rude and bossy to Tsuneo.
He becomes her caretaker to save more money for his trip, but he gets to know more about her and realizes they both have similar dreams of exploring the world.
17. Hotarubi No Mori E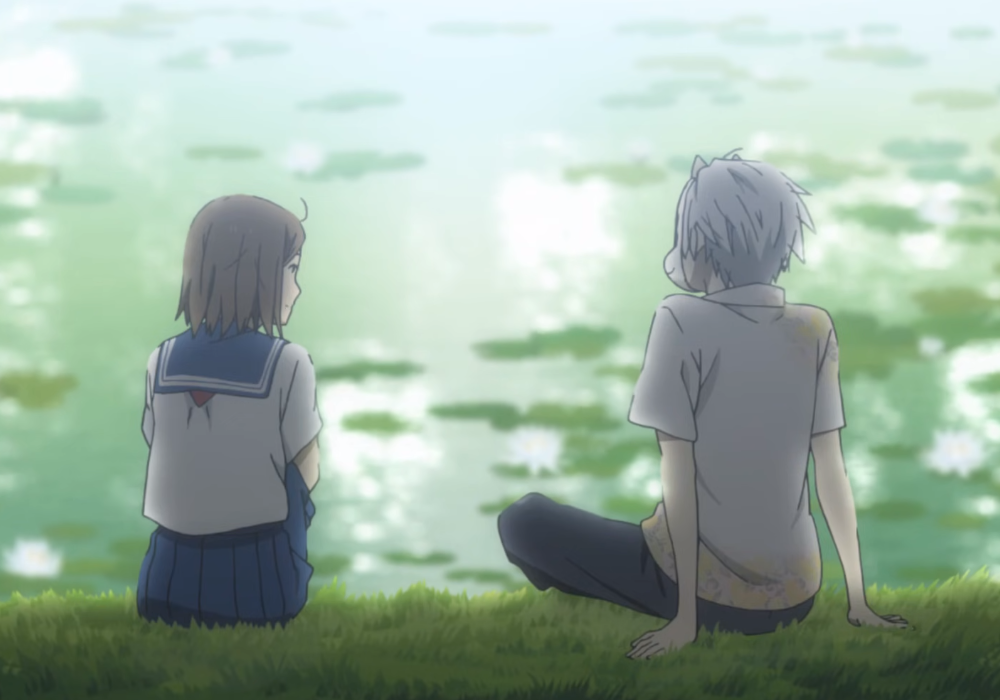 Our drama anime movie marathon isn't over yet. Next on the list is Hotarubi no Mori e or Into the Forest of Fireflies' Light.
Little Hotaru finds herself lost in a haunted forest. Luckily, she finds someone who is willing to help her.
But when she approaches the person, he backs off and keeps his distance from her.
It turns out that this mysterious boy has a curse on him. He can't be touched by someone, or else he will disappear.
Their friendship soon blossoms, and the boundaries that separate them get harder to ignore.
16. Natsume Yuujinchou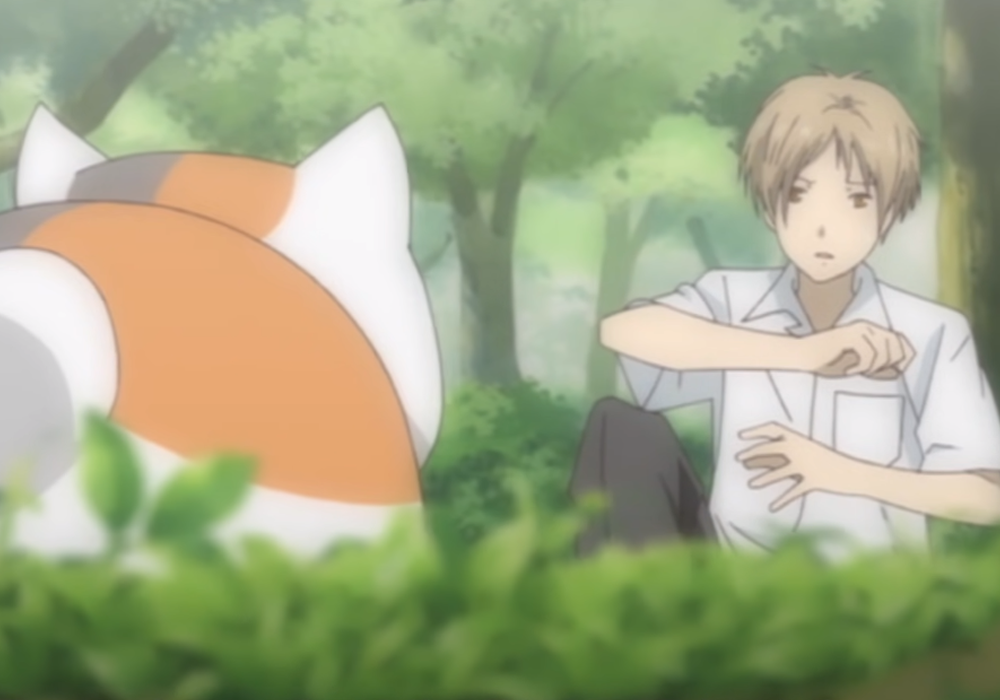 Supernatural and drama mix quite well. In Natsume Yuujinchou, you follow our kind-hearted protagonist, Natsume, as he helps the sealed spirits in his grandma's book.
He has always been lonely as a kid. However, with his new youkai friend, Madara, who looks like a cat, he has found friendship in the unlikeliest of places.
15. Mushishi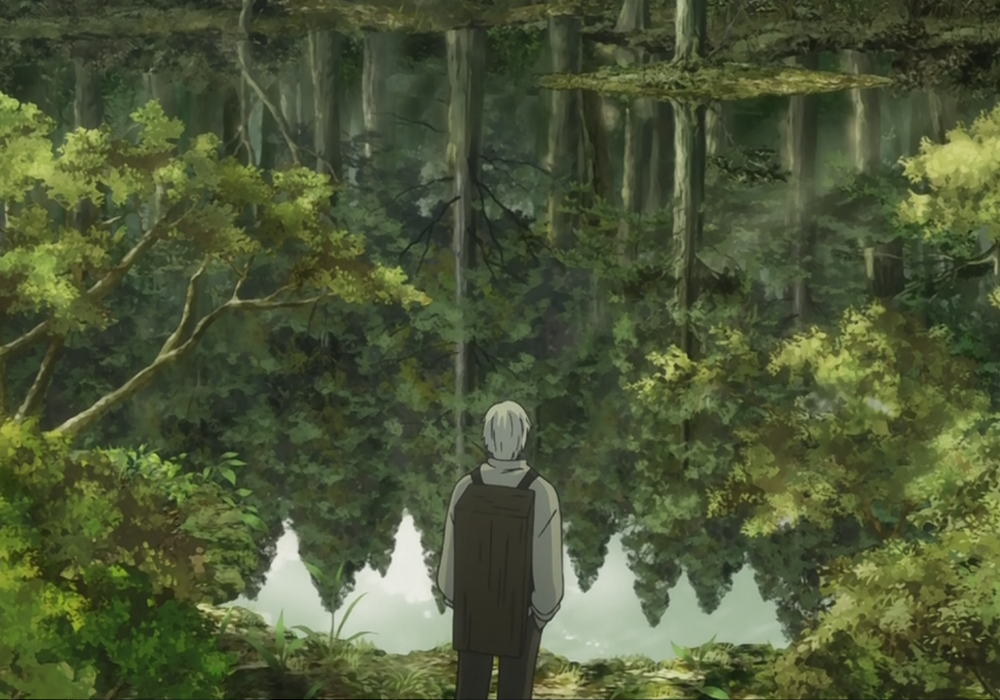 If you're looking for more supernatural drama series, you might also enjoy Mushishi.
In this world, mysterious creatures called Mushi live among people.
They are neither good nor bad – they just exist. However, their existence can affect people in good and bad ways.
You follow a wanderer named Ginko as he helps people with their Mushi experiences and learns more about these creatures. His journey is equally magical and heartbreaking.
14. A Place Further Than the Universe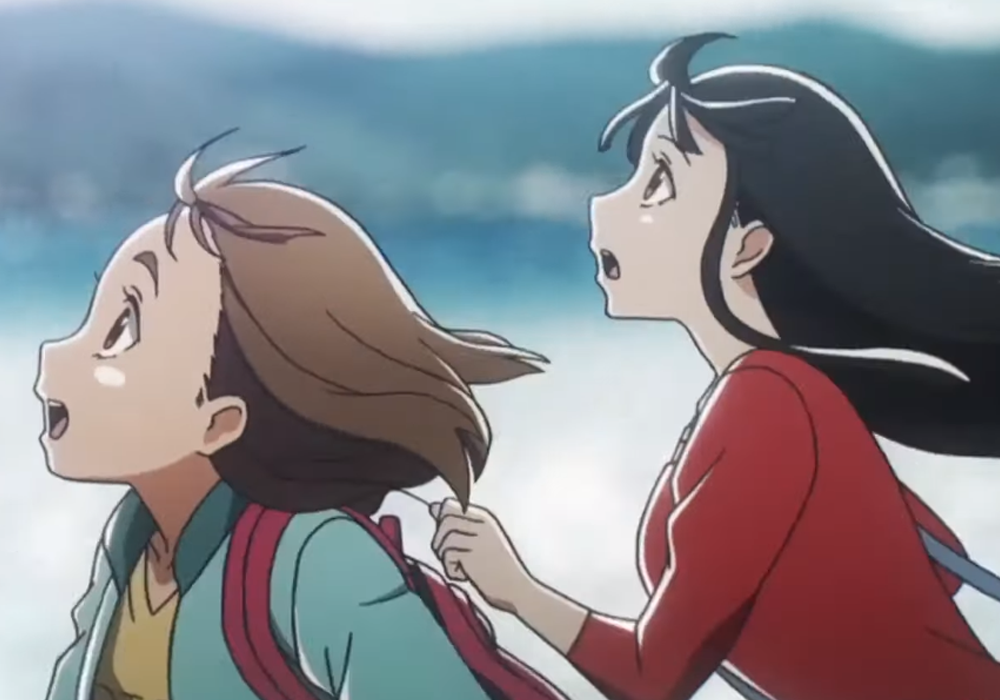 Wanderlust kicking in? Take a trip by watching this drama anime!
Mari dreams of going on an adventure but is too timid. Shirase is eager to know what happened to her explorer mother.
Meanwhile, Hina wants to prove to people what she can do. And Yuzuki, a shy young actress, needs to connect to people.
These four girls decide that a trip to Antarctica is exactly what they need. And who knows, maybe it's something you need too.
13. Toradora!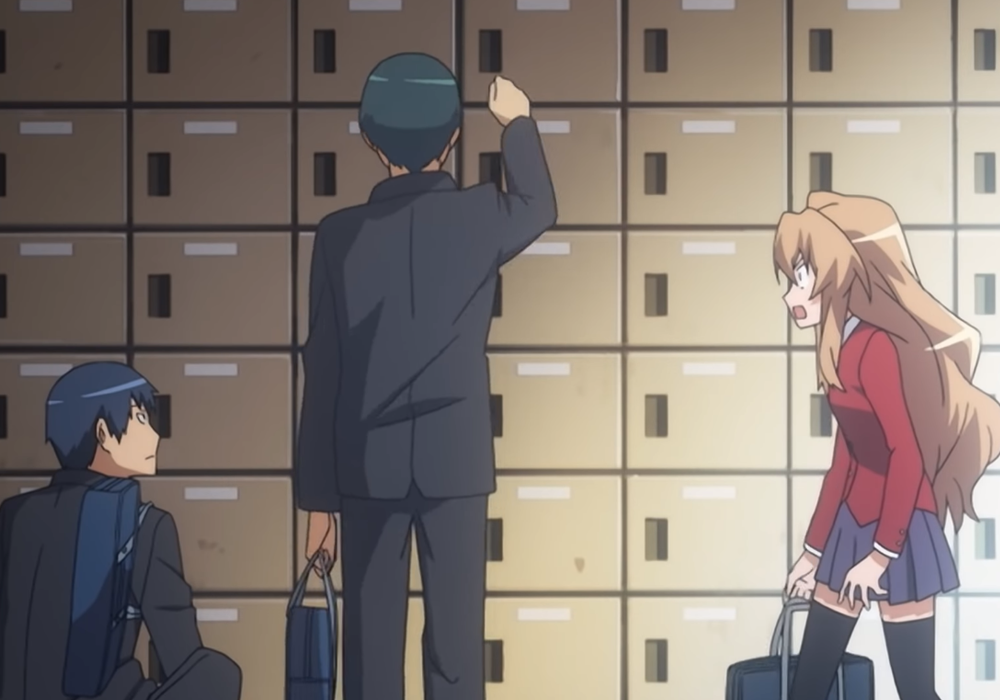 Opposites attract in this rom-com and drama anime!
Ryuji has always looked fierce and wild but is actually a gentle soul who likes to do housework. On the other hand, Taiga is a tiny girl with doll-like looks but a feisty attitude.
They accidentally learn that Ryuji has a crush on Taiga's best friend, and Taiga likes Ryuji's best friend too.
A partnership forms between them to get close to their crushes, but something else blossoms between them too.
12. Clannad and Clannad After Story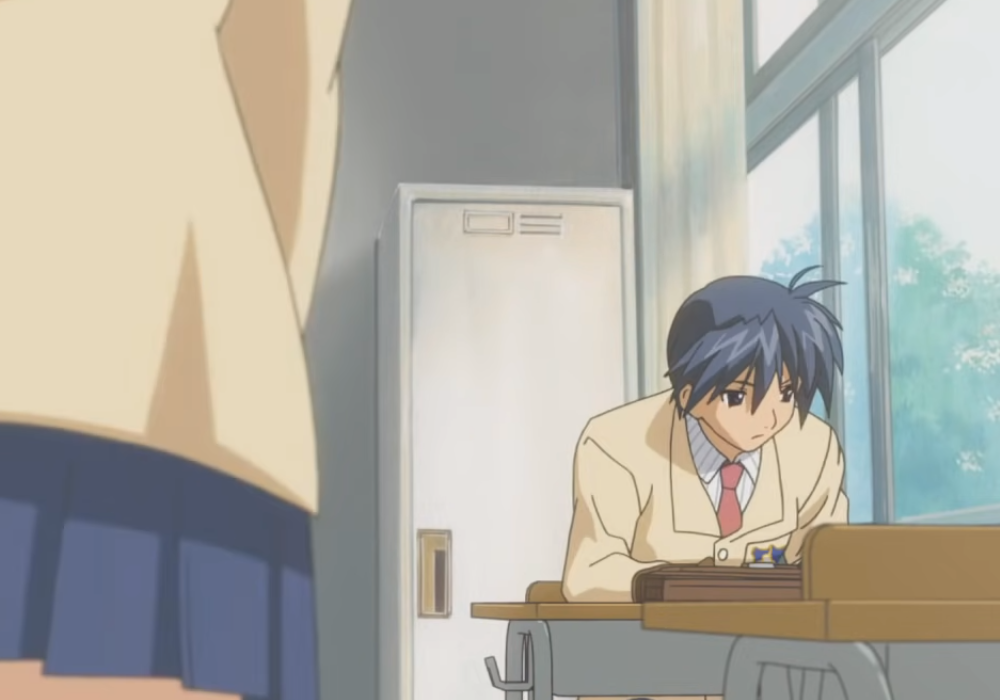 Known as one of the saddest drama anime by a lot of fans, Clannad and Clannad After Story put emphasis on family and the bonds you form with each other.
It starts with Tomoya, who lacks motivation for his school life. He meets Nagisa, a girl who had to skip school due to an illness.
He decides to help her get back on her feet, school-wise.
What follows is a heartwarming tale about love and family.
11. Weathering With You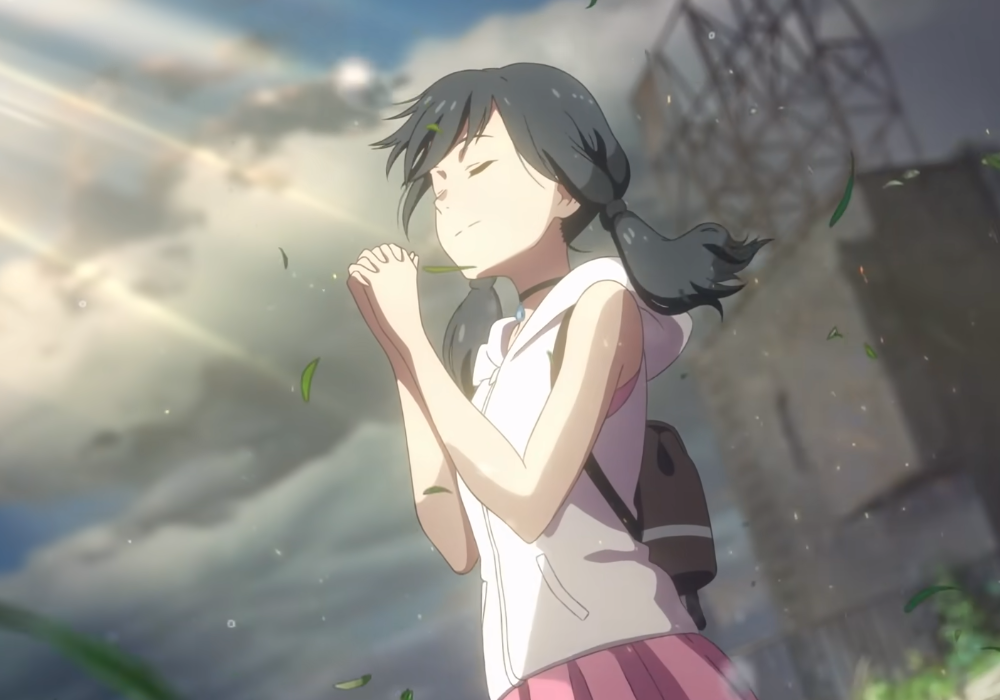 After the success of Your Name, Makoto Shinkai showed another masterpiece to the world with Weathering With You.
Tokyo experiences odd and heavy downpours, but a girl named Hina can make the sun show up and push away the rain clouds.
Hodaka, the story's protagonist, meets her and saves her from shady men, and together they help people enjoy their days without the rain.
Unfortunately, their sunny days get threatened by the effects of Hina's powers.
10. Your Name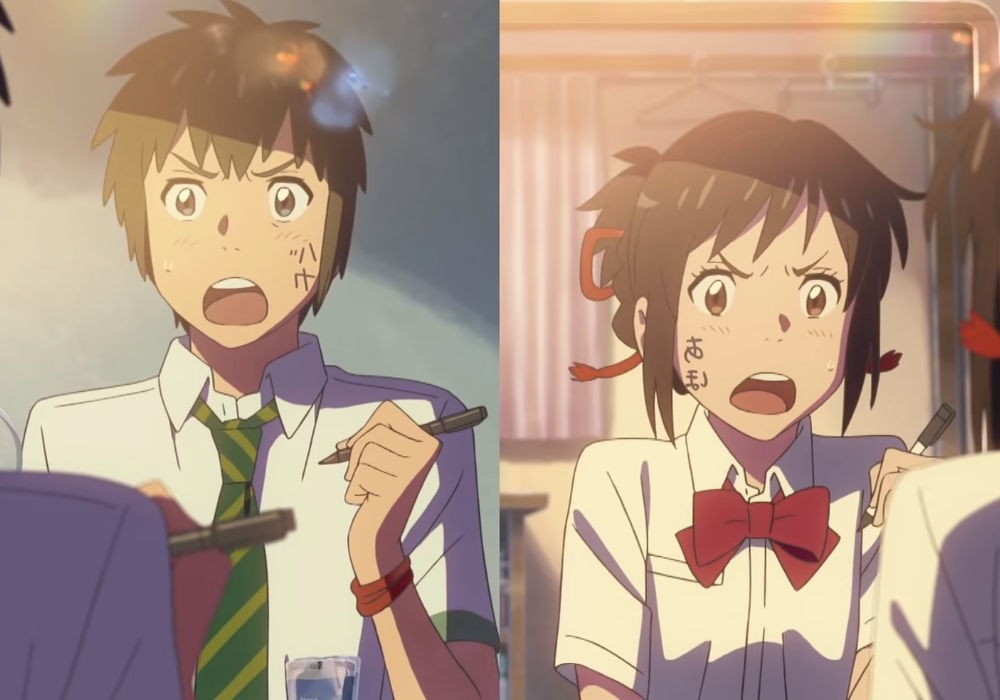 Makoto Shinkai's most popular film definitely gets a spot on our list. In number 10, we have Your Name!
Due to some unexplained circumstances, a switch occurs between Mitsuha and Taki. They seem to be living each other's lives in some sort of dream-like state.
As Taki, Mitsuha gets to see Tokyo and makes Taki get out of his shell. Taki in Mitsuha's body gets to know more of her village and the people in it.
But something threatens Mitsuha's village, and Taki has to figure out how to tell her. Can they even meet each other in their state?
9. I Want To Eat Your Pancreas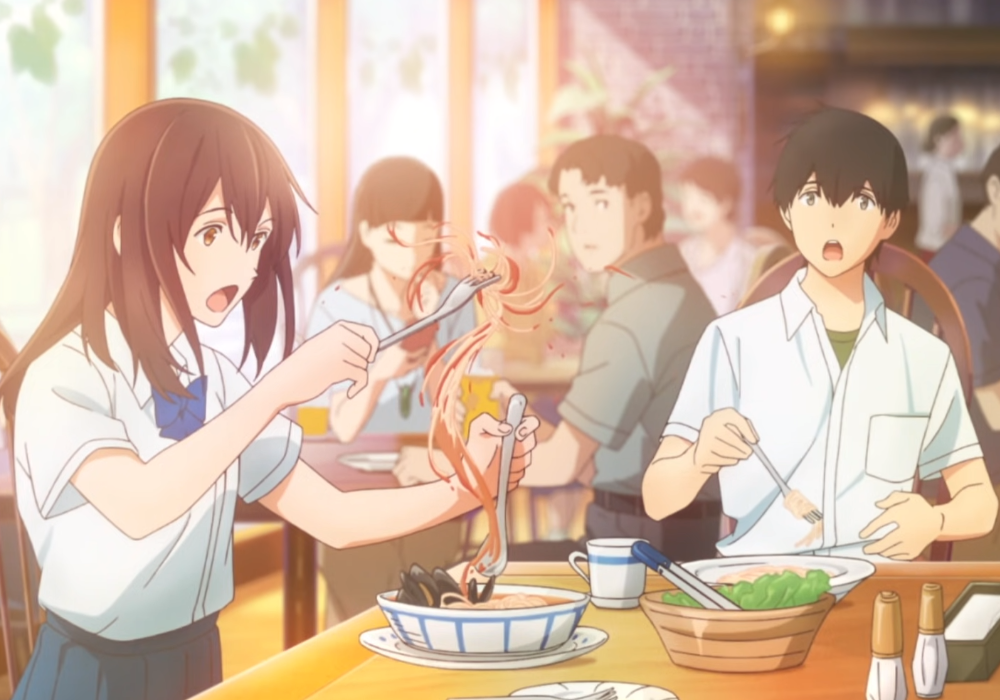 I know what you're thinking – that is one weird title! But don't let it deter you from trying this heart-wrenching drama anime about seeing the beauty of life.
Bookworm Haruki is aloof and distant. He only really likes books. One day, he stumbles upon a handwritten book entitled "Living with Dying."
Turns out his upbeat classmate, Sakura, has pancreatic cancer and made that book. He decides to spend time with her during her remaining days.
8. Descending Stories: Showa Genroku Rakugo Shinju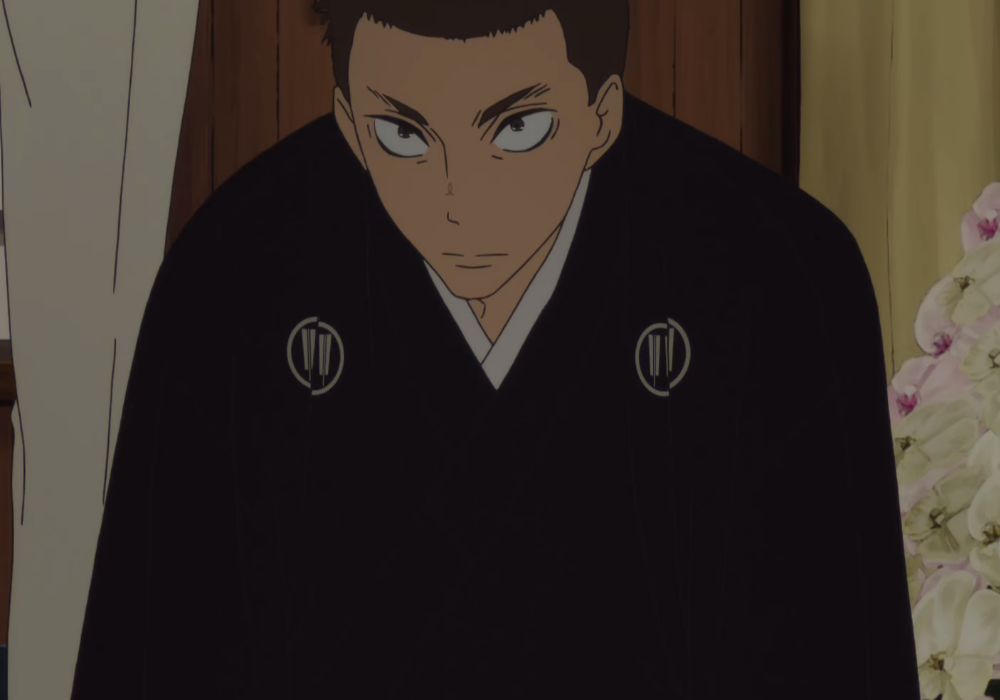 The world of rakugo gets a dramatic story in Showa Genroku Rakugo Shinju.
Rakugo, a performance on verbal storytelling, is slowly fading.
However, Yotarou still gathers a crowd during his performances, although he knows his skills are lacking something.
Meanwhile, Yakumo, a veteran of the arts, is getting old, and he knows he's at his limit soon.
Don't underestimate this gripping tale about one of Japan's oldest performing arts.
7. Link Click (Shiguang Dailiren)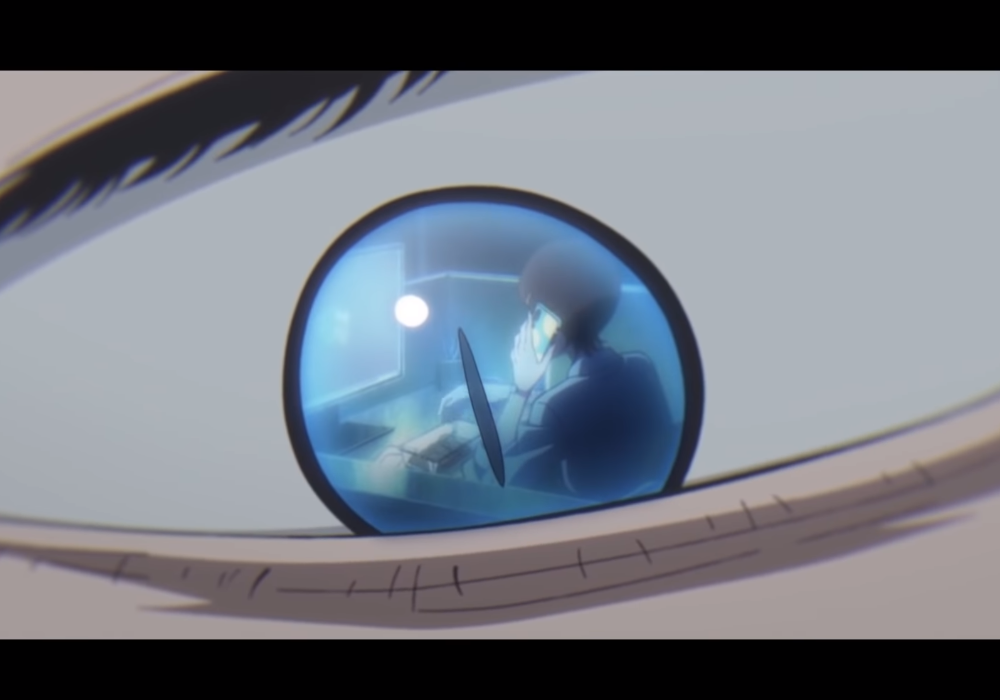 Cheng Xiaoshi and Lu Guang are not your typical photographers. Their shop, Time Photo Studio, can actually help clients fix their problems or grant them wishes.
Using their powers, they can jump to a photograph and go through the events in the picture.
They have to be careful with their actions because one small move can alter things in a very significant way.
However, separating their emotions while living their client's life can get difficult.
This Chinese Original Net Animation or ONA shows time traveling in a unique way!
6. Violet Evergarden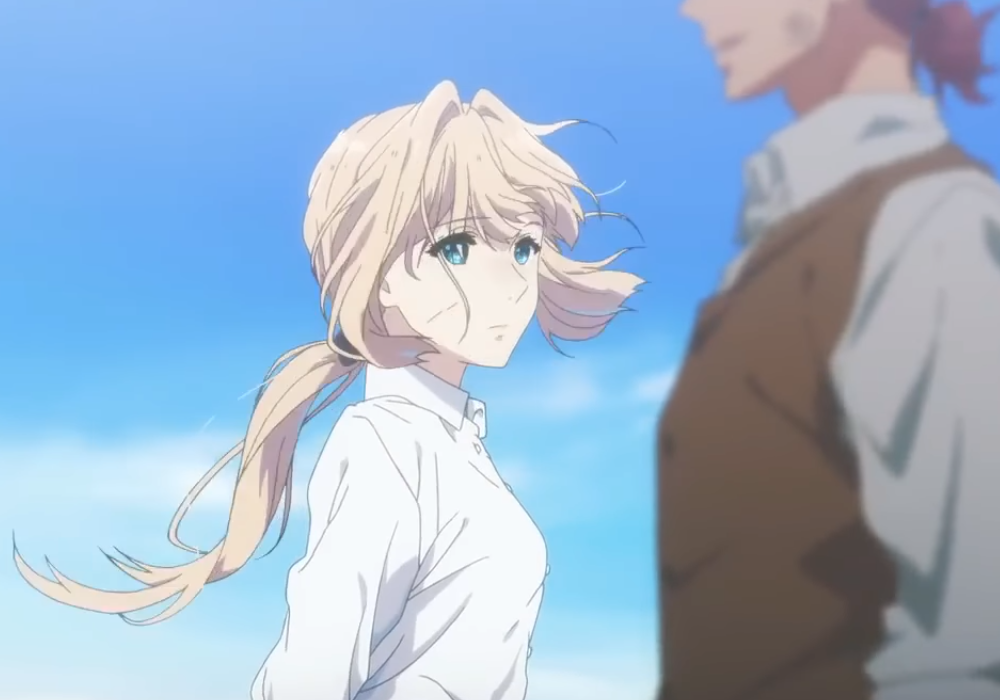 After surviving a terrible war, Violet picks up the pieces of her life. She was raised to destroy enemy lines but now wants to live her life in a different way.
She decides to become an Auto Memory Doll.
This new job has her write down people's thoughts and feelings. Through it, she discovers more about this new life of hers and of her past as well.
With 13 episodes, specials, and a movie sequel, Violet Evergarden will give you the heartache of a good story.
5. Anohana: The Flower We Saw That Day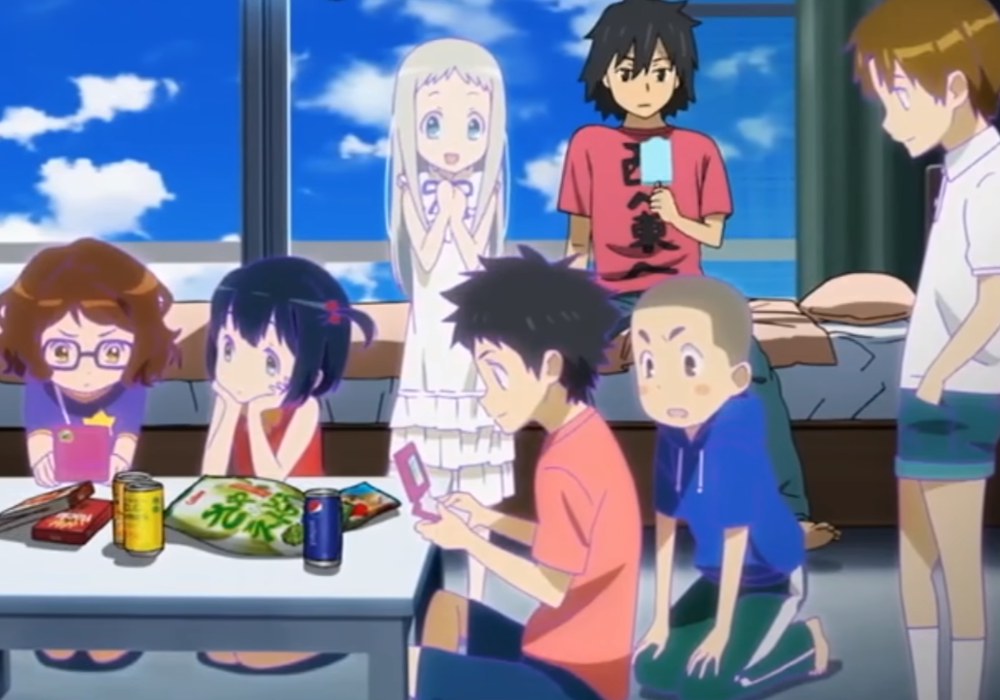 A group of friends has never been the same after their childhood friend passed away.
They slowly drifted apart and never acknowledged the effects of their friend's death to them.
Surprisingly, their friend's spirit comes back but can only be seen by one person.
It seems like she's back for a reason, but will they let her help them process her death?
Anohana is a beautiful tale about love, grief, and death.
4. Your Lie in April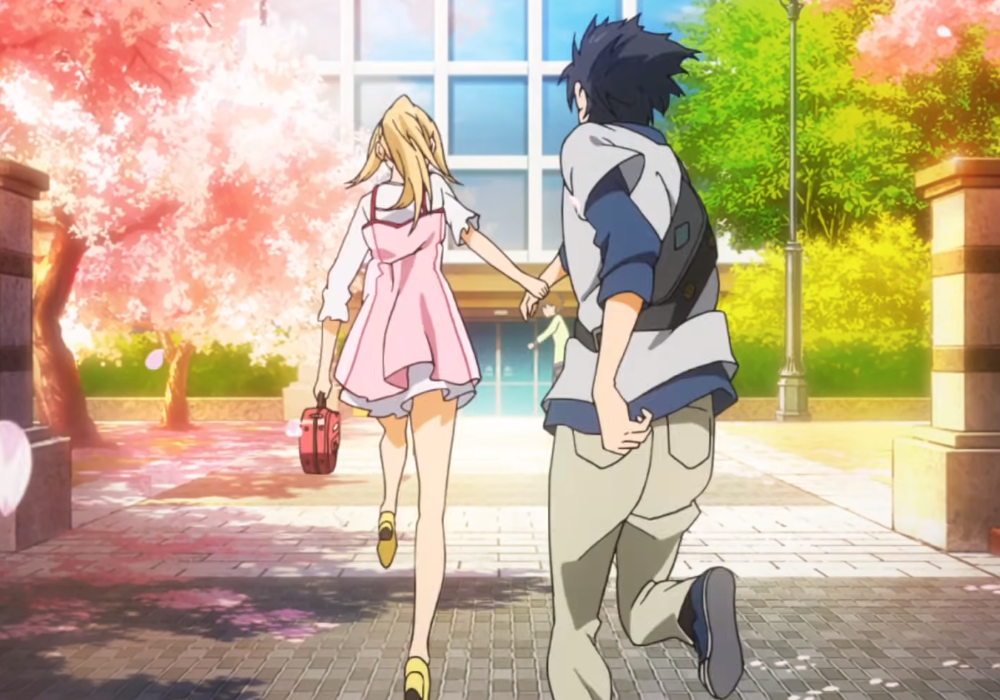 Even though he's known as a piano prodigy, Kousei's interest in playing the piano has disappeared due to trauma. He thinks he'd never play again until he meets Kaori.
Her wild and eccentric way of playing the violin awakened Kousei's passion again, and he slowly saw life differently.
Through a lie, she gets him as her piano accompaniment in a performance, and the rest is history!
Unfortunately, life has its ways of throwing us a curveball in ways you can't even prepare and expect.
Will Kousei and Kaori keep their happy musical life for long?
You have 22 episodes to find out! Make sure you have enough tissues and water with you when you watch this drama anime.
3. 3-Gatsu No Lion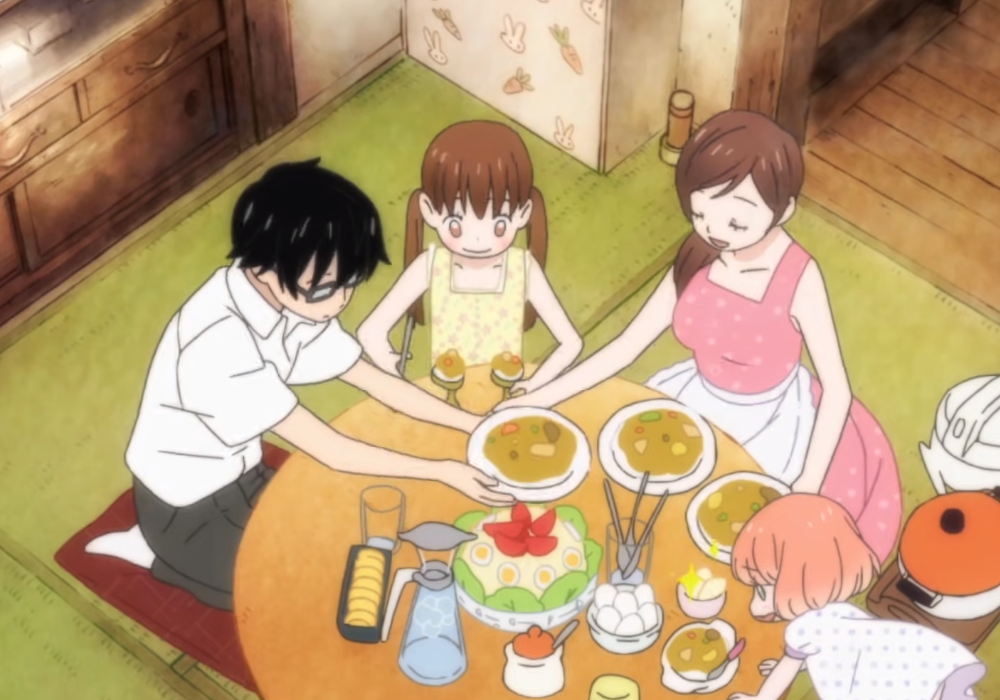 Rei's impressive shogi skills have made him a pro at a very young age. But the pressure of it all, as well as his tense relationship with his adoptive family, made him leave his life to start anew in Tokyo.
His life continues to be in shambles in Tokyo, though. Thankfully, he meets three sisters, Akari, Hinata, and Momo.
Through their hospitality, friendship, and affection, Rei learns what having a supportive family feels like. He picks up the pieces of his life, as well as his shogi career.
This drama anime combines the intricate strategy of shogi, as well as how the characters go through life.
2. Fruits Basket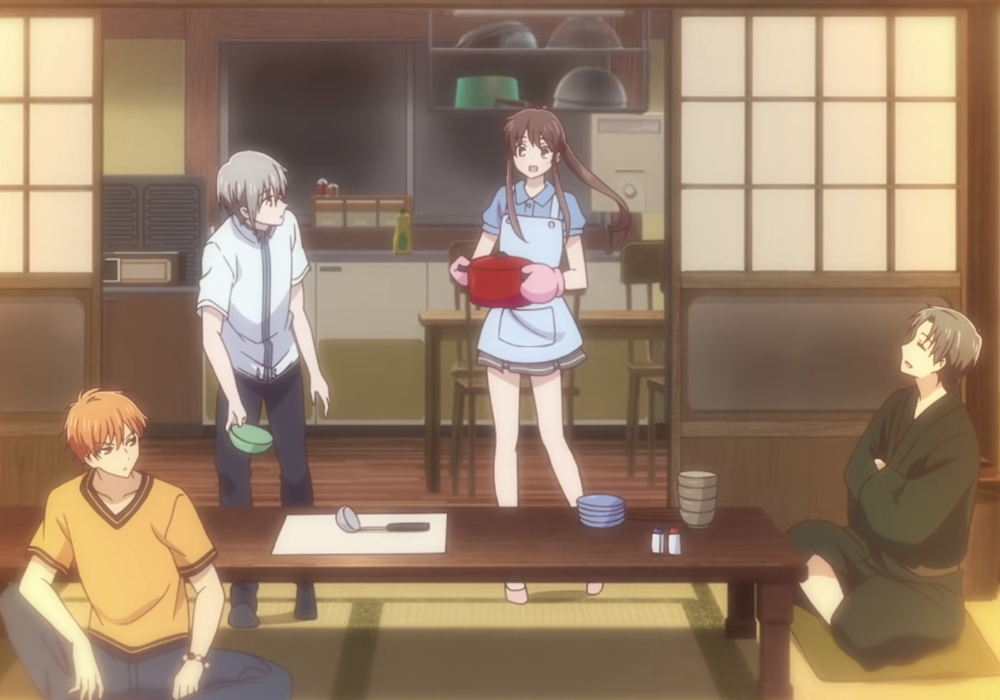 No matter how many problems life throws at Tohru, she remains hopeful, kind, and hardworking.
Not wanting to burden her grandfather's family, she decides to live in a tent, with the picture of her deceased mom as her companion.
But life has its funny ways of leading us to somewhere unexpected. She gets to know her classmate's mysterious family, the Sohmas, and she even ends up living with them.
To top it all off, she finds out that they've been hiding a curse all along!
Fruits Basket is a lovely drama anime about found family, love, and acceptance.
The show knows how to give you cute and romantic scenes, as well as tug your heartstrings at the right moments.
1. A Silent Voice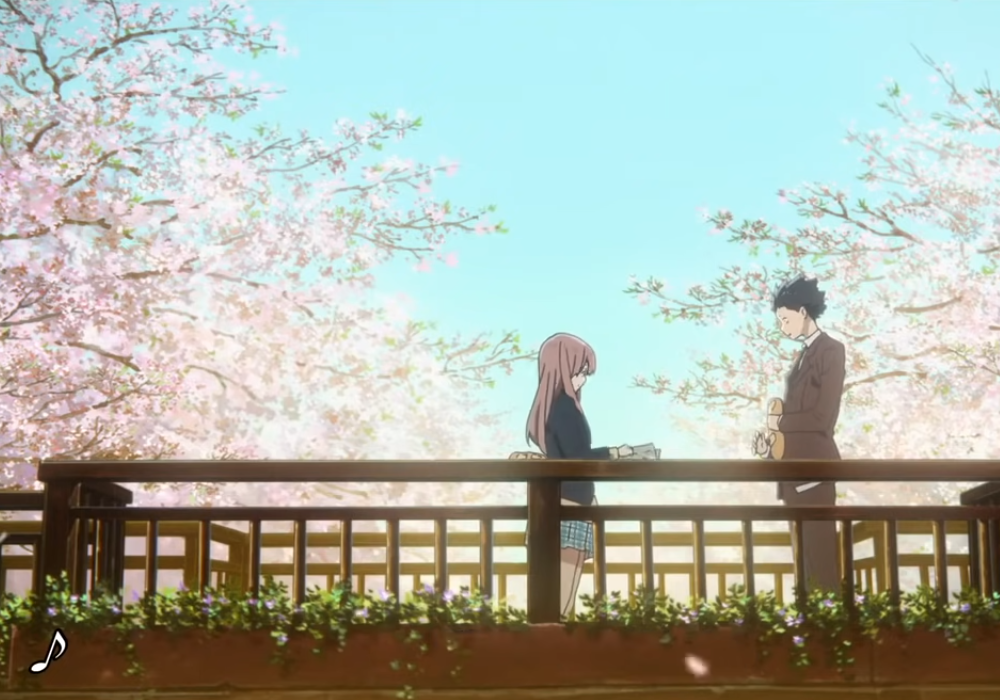 And the winner of our best drama anime list is none other than A Silent Voice!
The story starts with Ishida, a wild boy who bullies the transfer student in his class.
The new classmate, a deaf girl named Shouko, tries her best to fit in the class. Unfortunately, the bullying escalates, and she ends up transferring.
To the surprise of Ishida, he becomes the new target of the class and realizes how horrible he was to Shouko.
Full of heartache, regrets, but also redemption, this movie is a poignant tale of how your actions can affect others.