In the mood for some furry anime? You're in luck! Today's anime recommendation is of the wild and fluffy kind.
Whether you're a seasoned furry, someone discovering a new interest, or just an anime watcher wanting something new, we've got 20 furry anime shows to recommend.
Ready to dive in?
Best Furry Anime
20. Arashi No Yoru NI / One Stormy Night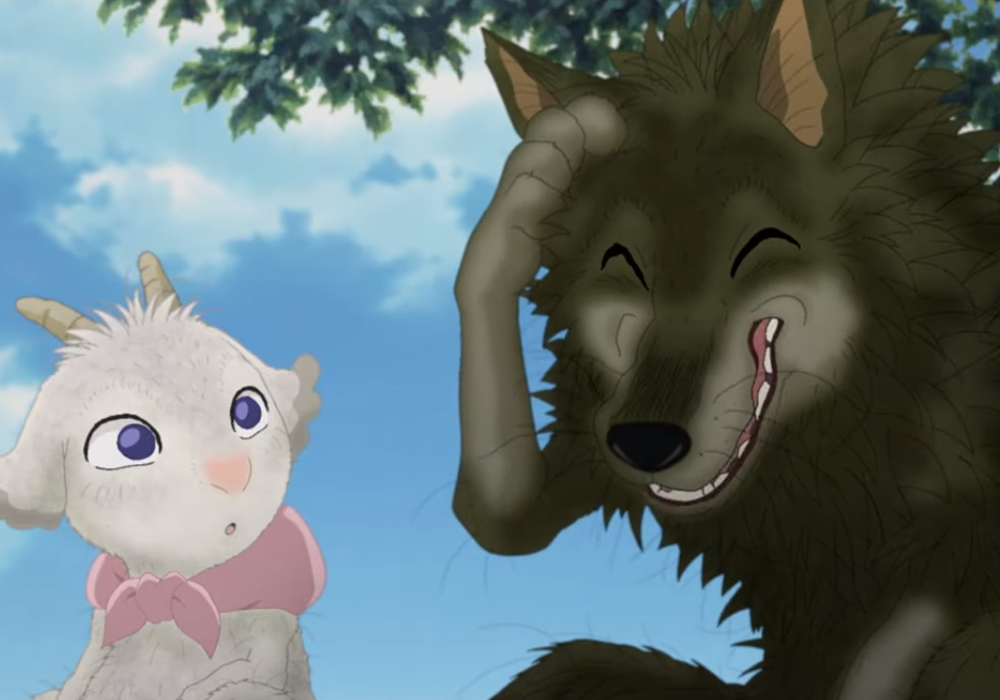 It's hard to start a friendship when you're too different from each other. It's even harder when you're a goat, and the other's a wolf!
Mei and Gabu met one night after huddling together in a barn after a terrible storm. This shared experience made them closer despite their differences.
However, since Mei is a goat and Gabu is a wolf, their friendship is put to the test by their family and friends.
They decide to find the magical "emerald forest" where their friendship can exist in peace.
19. Anisava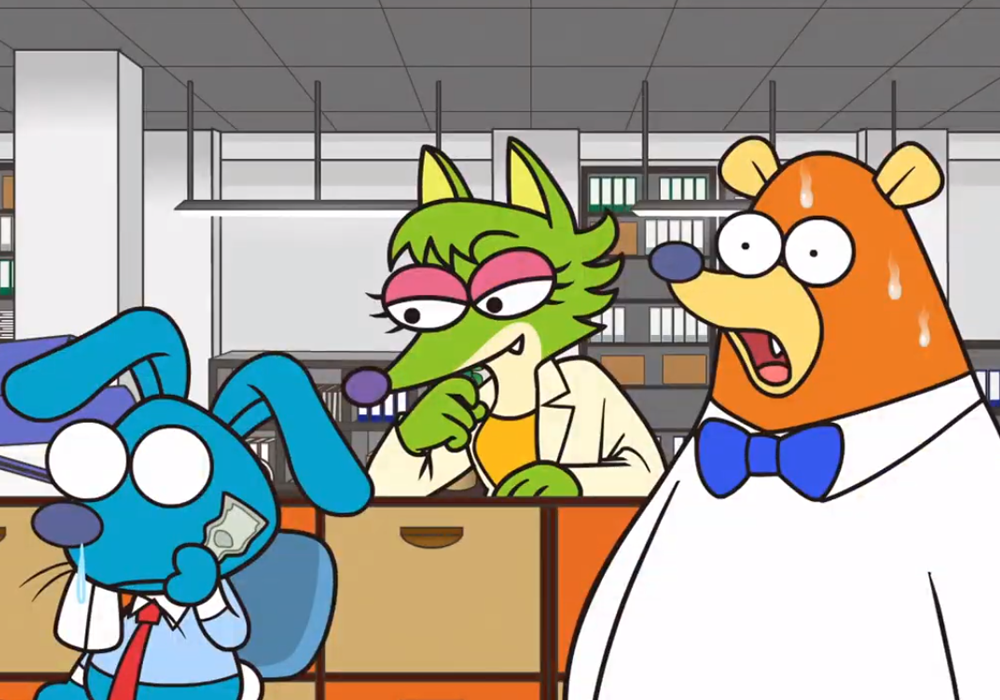 Don't let the very cartoony art style deter you from trying out this short office comedy full of animals with their own baggage.
Follow Jake the bear's office and personal life as he navigates his relationship with Jenny the cat and his work responsibilities at a financial company.
Along the way, you meet their colleagues and friends, like Fred the rabbit (who seriously needs to slow down), Rosa the fox, and Andy, the momma's boy kangaroo, to name a few.
Although the art style is like this, the episode topics are very adult-focused!
18. Gekijouban Doubutsu No Mori / Animal Crossing Movie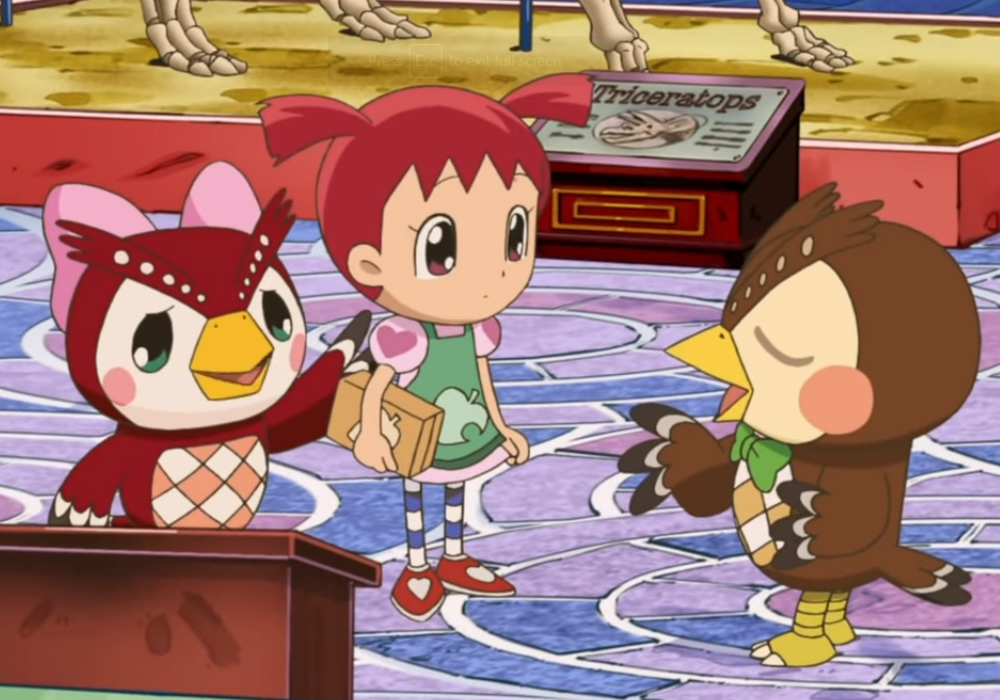 If you'd rather have something light and not too adult-ish, you'll be happy to know that Animal Crossing actually has a movie!
The story is about Ai, a young girl who moves to a new place over the summer. She meets the residents of Animal Village – from notorious Tom Nook to fan-favorite villagers like Rosie and Apollo.
Currently, there is no official English release, but a few fan translations are available online. If you're a furry and a long-time Animal Crossing fan, it'll be worth digging out fan subs for this.
17. Sonic X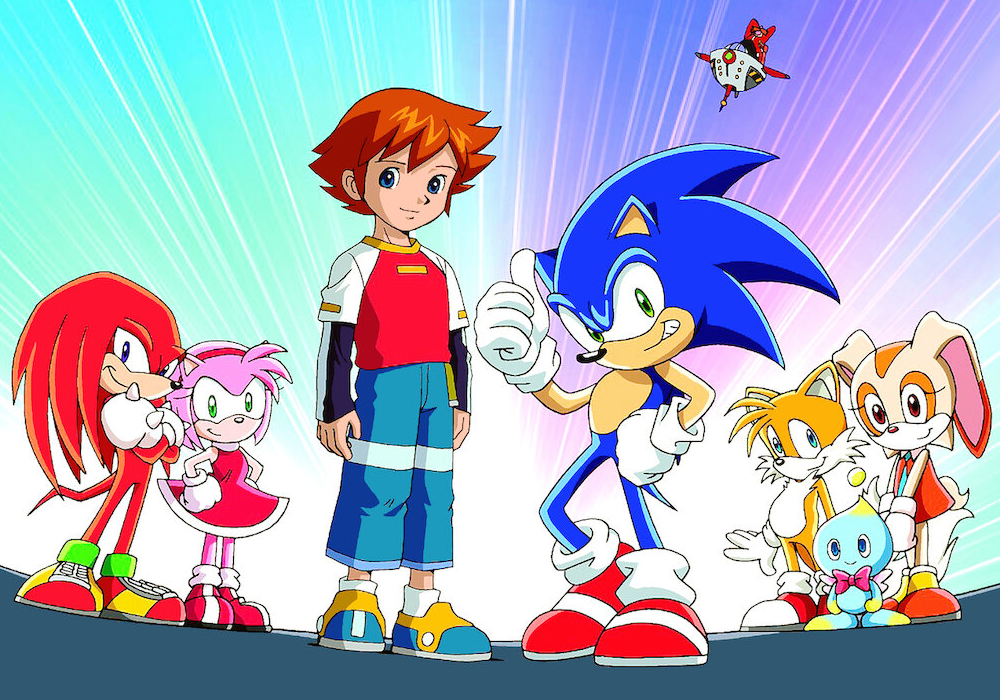 If you're a Sonic fan, you might want to check out this anime series based on the Sonic the Hedgehog video games.
In this story, Sonic gets accidentally thrown to Earth. Luckily, he meets a friendly kid who helps him navigate his new temporary home and meet up with his friends.
But danger lurks in the corner since his nemesis, Doctor Eggman, ends up on Earth as well!
16. There She Is!!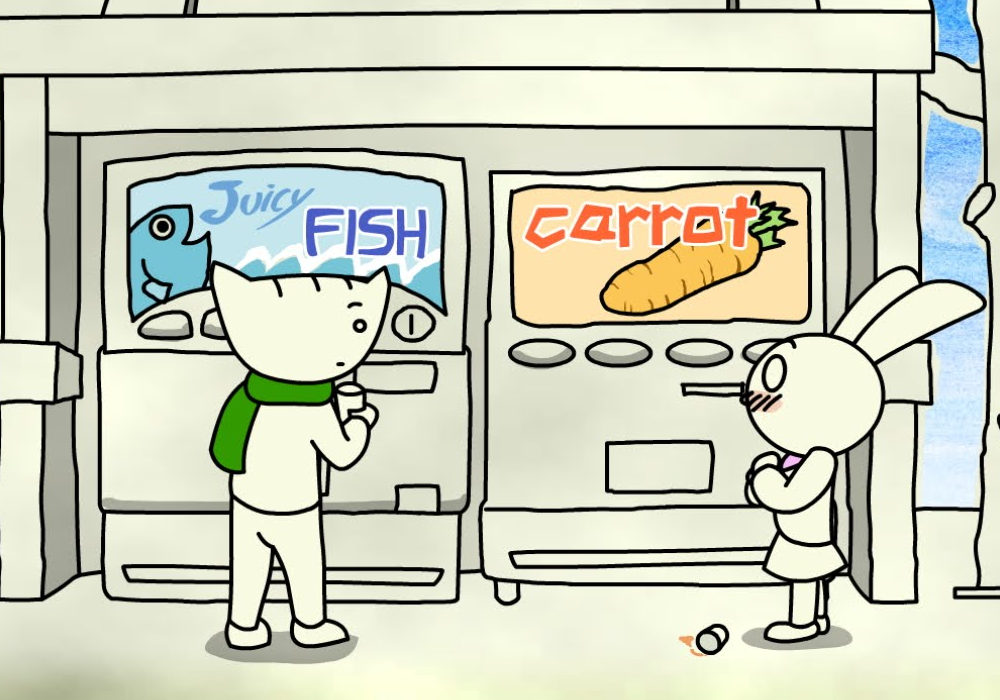 This is an oldie but totally a goodie recommendation!
There She Is!! is an online Flash animated series about an overly sweet rabbit, Doki, who just wants to show her love to the reluctant cat Nabi.
Because of their differences, Nabi is hesitant to respond to Doki. He eventually appreciates Doki's affection and the two finally embrace.
15. Hataraku Oniisan! / Working Buddies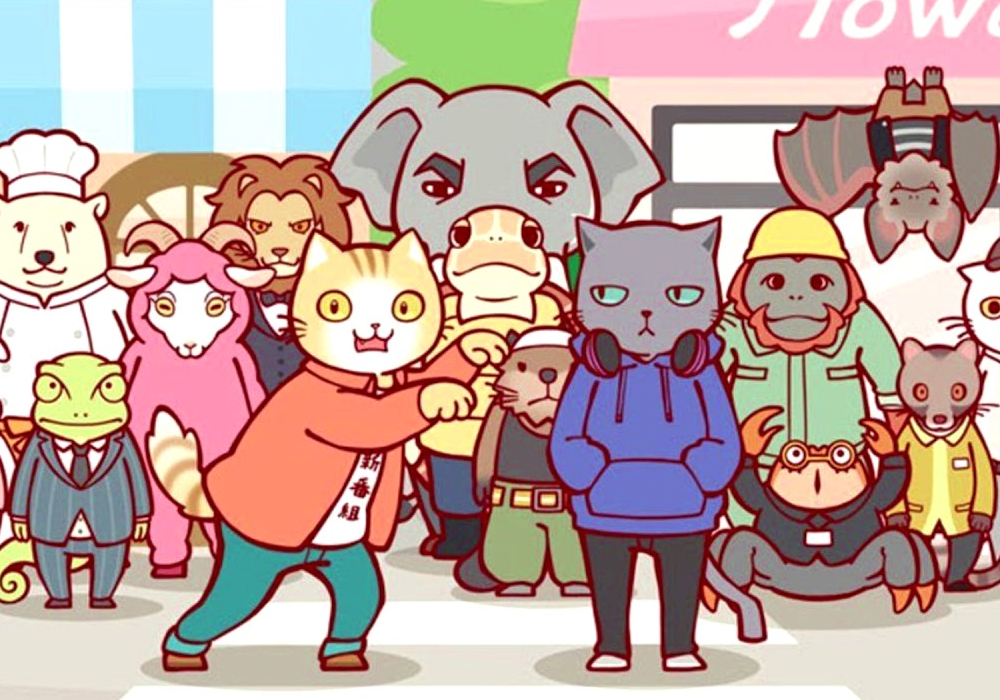 Hataraku Oniisan can be summed up as such: cute furry characters doing odd jobs.
You follow the energetic Tapio and the chill Kuehiko, two cats who are trying out different part-time jobs.
You see them do deliveries, clean windows up tall buildings, and interact with colleagues and customers who have their own colorful and unique personalities.
Each episode is about four minutes long, so if you need a quick dose of cuteness and comedy, try this bite-sized furry anime to brighten your day.
14. Dorohedoro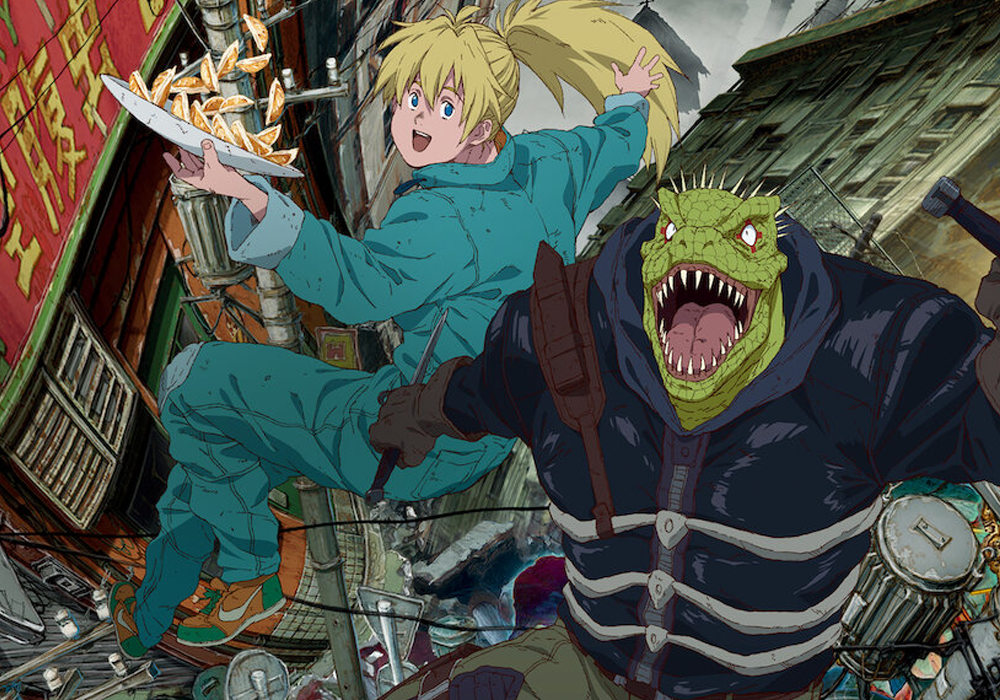 If you want a nice blend of comedy, silliness, and grittiness, Dorohedoro is a wild ride that's perfect for you.
You follow Kaiman, a reptilian man who dwells in the bleak pit called Hole. In Hole, magic users abuse their power and authority over other beings.
However, there are some who are immune to their attacks, which is the case for Kaiman.
Kaiman just wants to know what happened to him, and he's more than willing to fight magic users to know the truth. He just has to make sure he won't upset his stomach!
13. Restaurant to Another World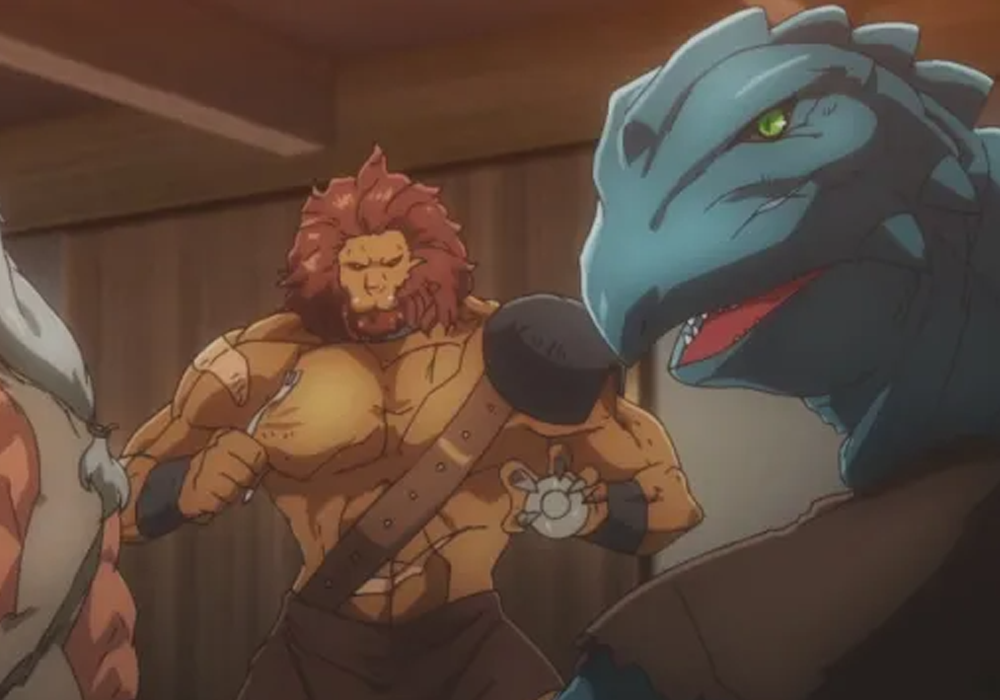 On an innocuous street corner in Tokyo, Restaurant Nekoya enjoys quite the popularity among its local patrons. In this shopping district, people stop by to eat its Japanese and Western cuisines.
However, on Saturdays, it closes its door to this world and secretly opens it to other worlds.
Customers of different beings and from various magical worlds drop by and taste the delectable dishes served by a man known as Master.
Because of its very varied customers, you'll see lots of furry and scaly characters!
12. Summer Wars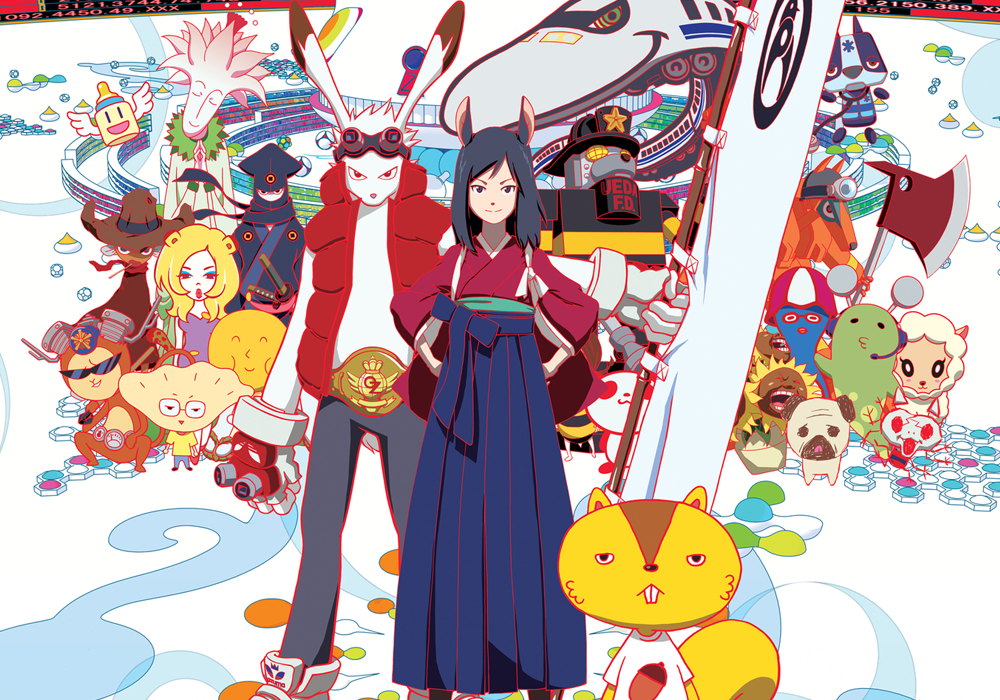 This science fiction film takes you on an adventure of MMO-proportions!
Although young, Kenji is already a math genius and a part-time moderator of an online virtual reality world called OZ.
He mysteriously gets a code that he effortlessly cracks. Unfortunately, this disrupts their online world and even causes real-world harm.
Along with his friends and surprise fiancee, he has to team up and defeat the mysterious Love Machine.
Due to the characters' creative avatars in the online world, furry fans will be delighted with the character designs and interactions.
11. Murenase! Seton Gakuen / Seton Academy: Join the Pack!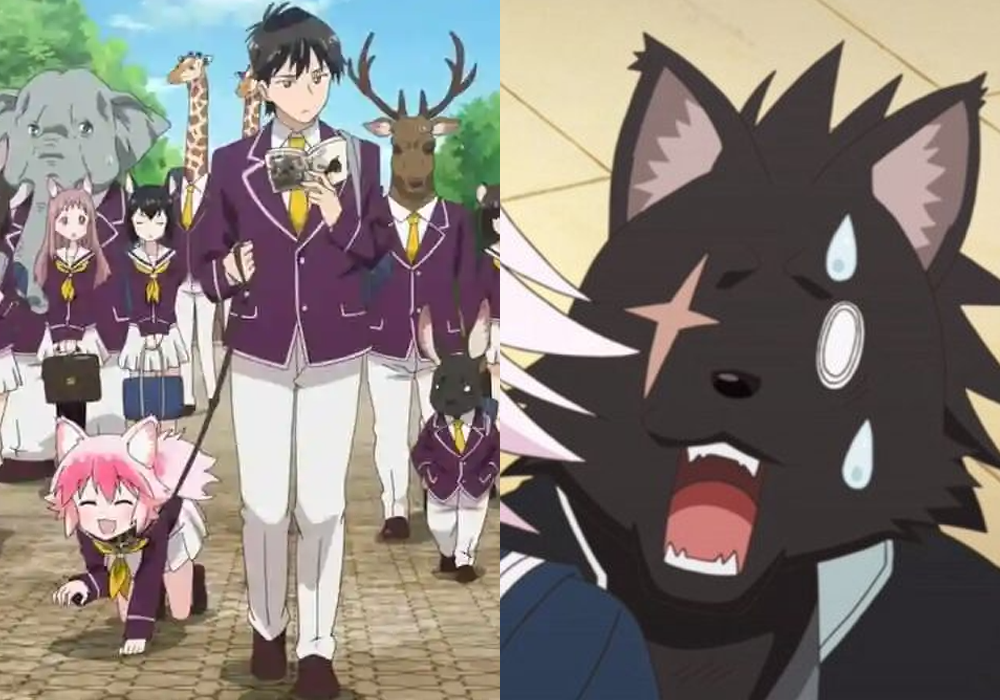 Jin dislikes animals. Unfortunately, Jin is enrolled in a school with different human-animal hybrids!
He eventually meets another human and a lone wolf girl, and the three form a cooking club. But in a school as wild as Seton Academy, animal hijinks naturally ensue.
The series has a mix of kemonomimi and furry-like characters.
10. Sherlock Hound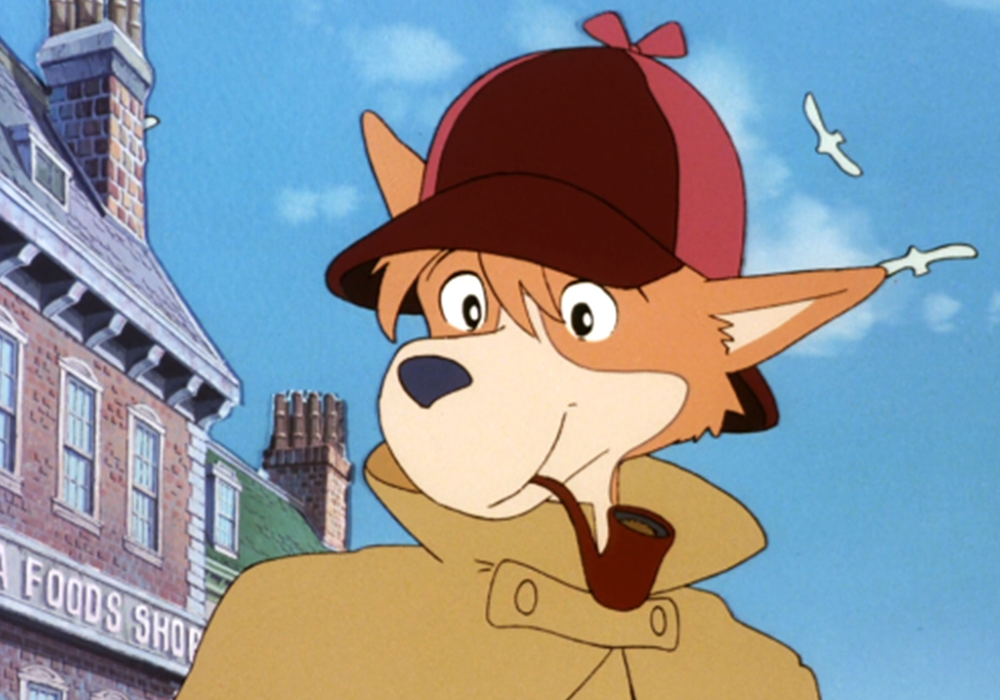 Sherlock Holmes but furry? You bet!
Just like in the books, the story focuses on Sherlock Holmes and his assistant Doctor Watson. The two solve mysteries and fight their nemesis, Moriarty.
Other beloved characters from the novels show up, too, like their landlady Mrs. Hudson and the hotheaded Inspector Lestrade.
All the characters are anthropomorphic dogs, with the setting in steampunk style, giving it a furry and sci-fi feel. Interesting note: Hayao Miyazaki of Ghibli fame directed a few episodes of the show!
9. Hyper Police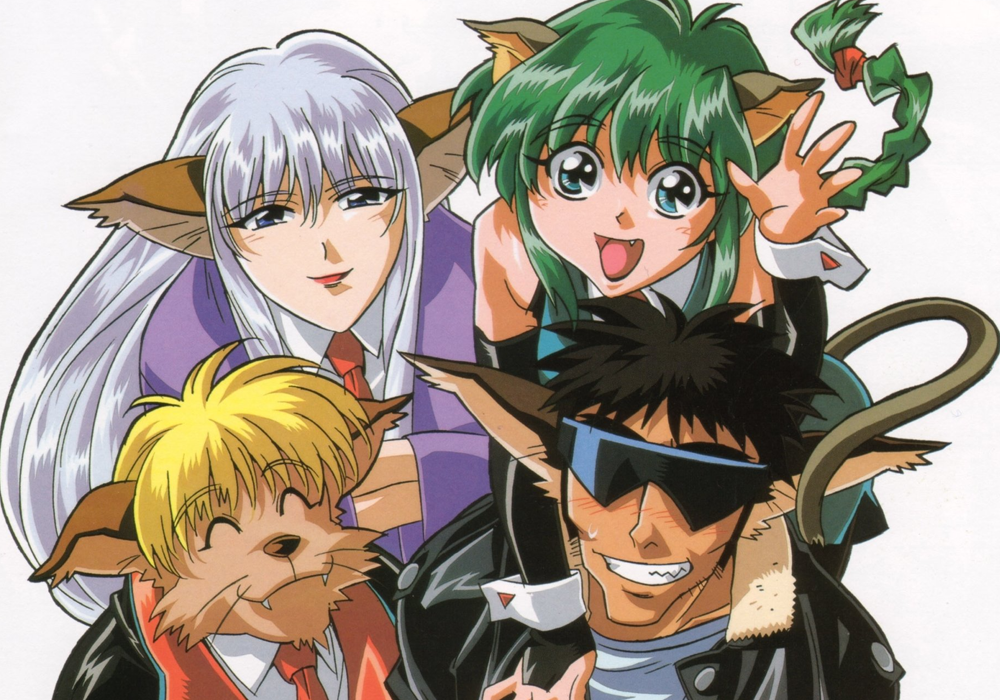 Set in the far sci-fi future, Hyper Police's world is populated by monsters, supernatural creatures, and dwindling humans.
Ever since the door to the Monster World opened up, humans are slowly going extinct, and crimes against them have been perpetuated.
Natsuki, a half-human and half-cat girl bounty hunter tries to solve cases and extends a helping hand to anyone who needs it.
She is joined by her werewolf partner, Batanen; fox spirit co-worker, Sakura; and young Tommy, who is a wolf and Batanen's cousin.
As a show with a serious plot, cute moments, and interesting furry characters, furry fans might want to check this out.
8. Bna: Brand New Animal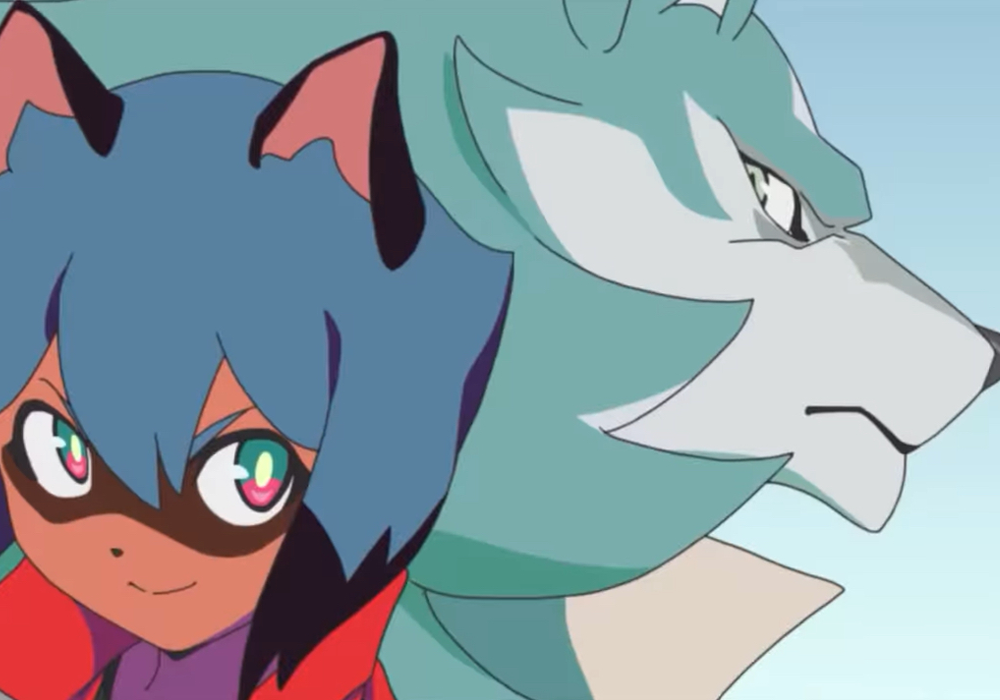 In the world of BNA, humans now co-exist with people who can transform into humanoid animals, thanks to a DNA trait called Beast Factor.
Unfortunately, these so-called Beastman are unfairly persecuted.
BNA's story follows Michiru, a teenage girl who suddenly transforms into a tanuki. Due to this sudden change, she now has to hide and find refuge in Anima City.
Thankfully, she finds two people there who are willing to investigate her sudden transformation. They end up stumbling into a conspiracy that can topple down their beast-filled reality as they know it.
7. Aggretsuko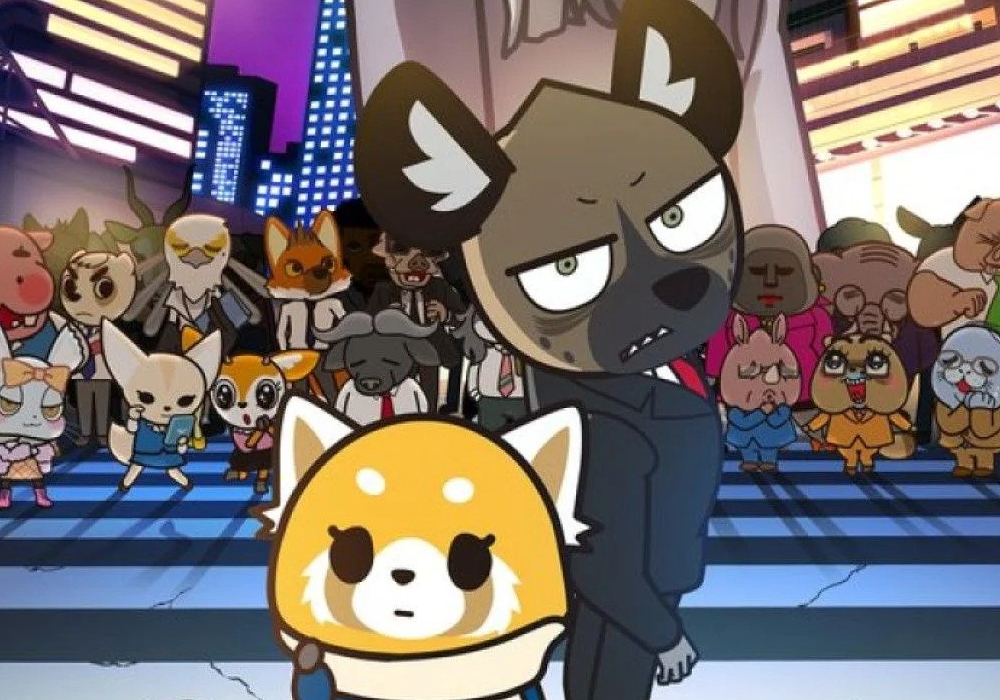 The adult working life can be stressful. Retsuko, a 25-year-old red panda and office worker, de-stresses by going to a karaoke place and singing her heart out to death metal songs!
Not only do you follow her office antics and death metal secrets, but you also meet her colleagues and friends. It's a cute show full of cute furry characters with funny and heartwarming life stories.
6. Wolf Children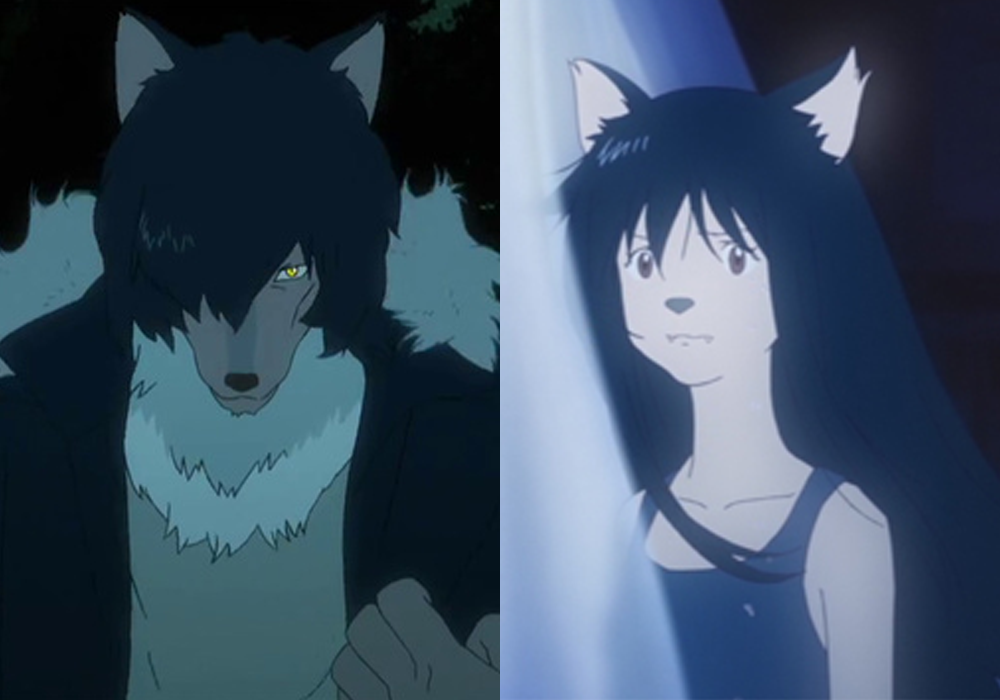 After falling for a man who can secretly transform into a wolf, Hana finds herself to be a young mother of two wolf children.
Unfortunately, instead of navigating this unique parenthood with her wolfman husband, he dies, and Hana becomes a widow and a single mother of two rowdy wolf children.
Now, Hana has to guide her children the best way she knows. Yuki wants to go to school and interact with other kids. Meanwhile, Ame feels drawn to the forest. How will their lives turn out?
5. The Boy and the Beast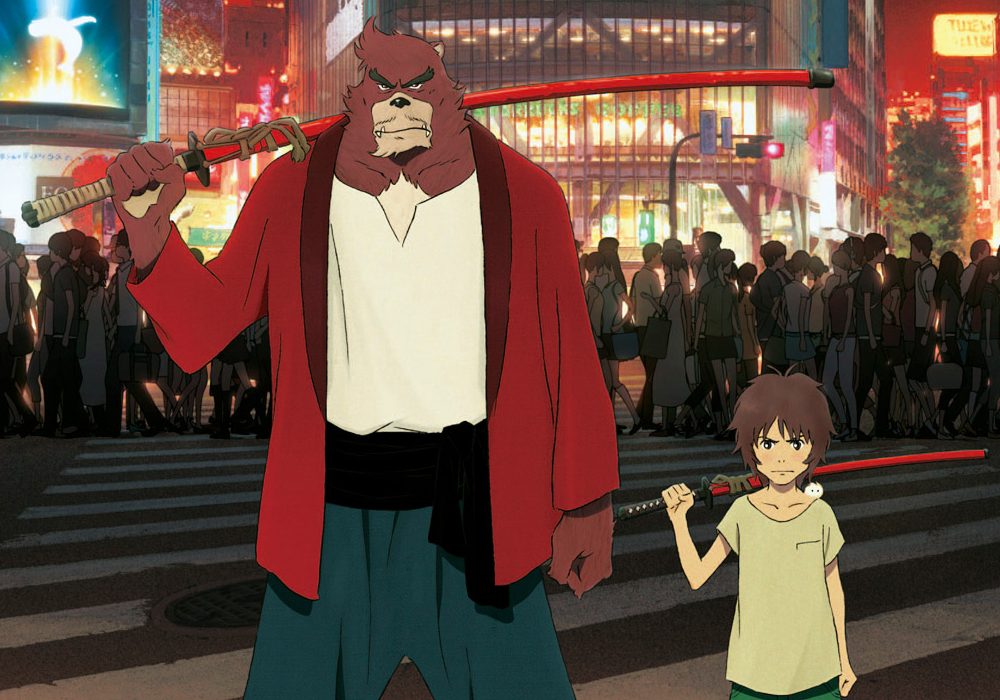 A young orphan boy decides to survive on his own in the streets of Shibuya. Surprisingly, his new guardian comes in the form of a beast!
Kumatetsu is from another world called the Beast Kingdom. In order to be a successor to the Beast Kingdom's grandmaster, he has to stop being lazy and take on a disciple. This is how he ends up with Ren.
Their lives are then filled with training, kendo fighting, and familial bonds.
4. Africa No Salaryman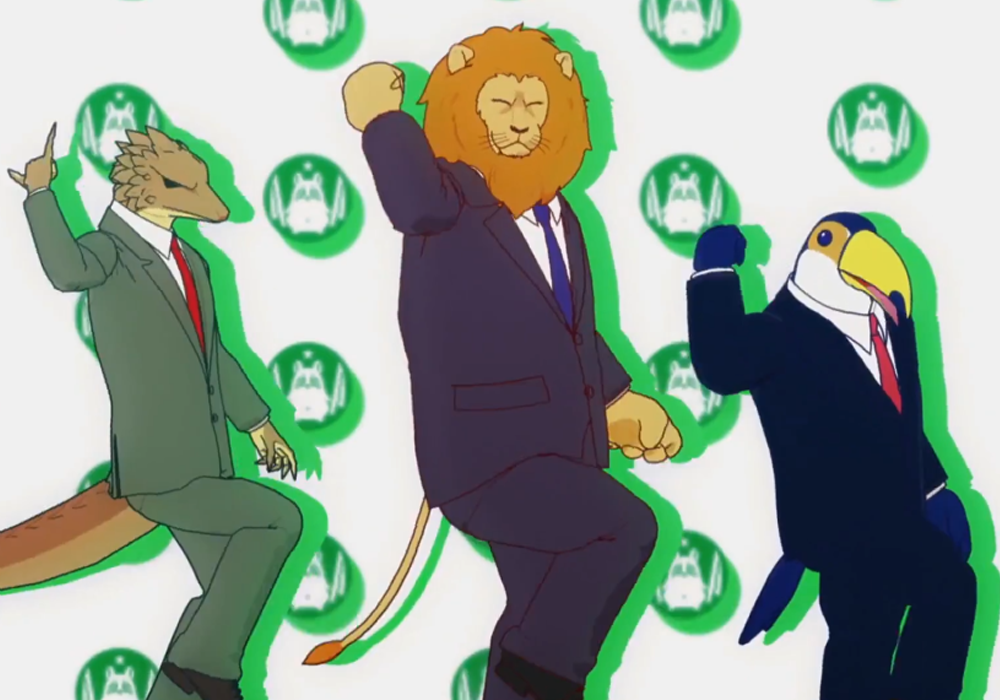 Office life can be monotonous at times. But in Africa Salaryman, work days can be quite interesting when you're around fun animals as your co-workers.
Join kindhearted Lion, unenthusiastic Lizard, and inappropriate-at-times Toucan as they work through their salaryman lives one day at a time.
Lion-senpai is always nice and means well, but it can sadly scare other animals away. Lizard might be jaded most of the time, but sometimes a special treat at the donut shop can make his day.
And Toucan? Ah, where to start with Toucan? Between his no-filter comments and womanizing ways, it's a miracle he hasn't been fired yet!
Who knew the office could be a wild savannah!
3. The Cat Returns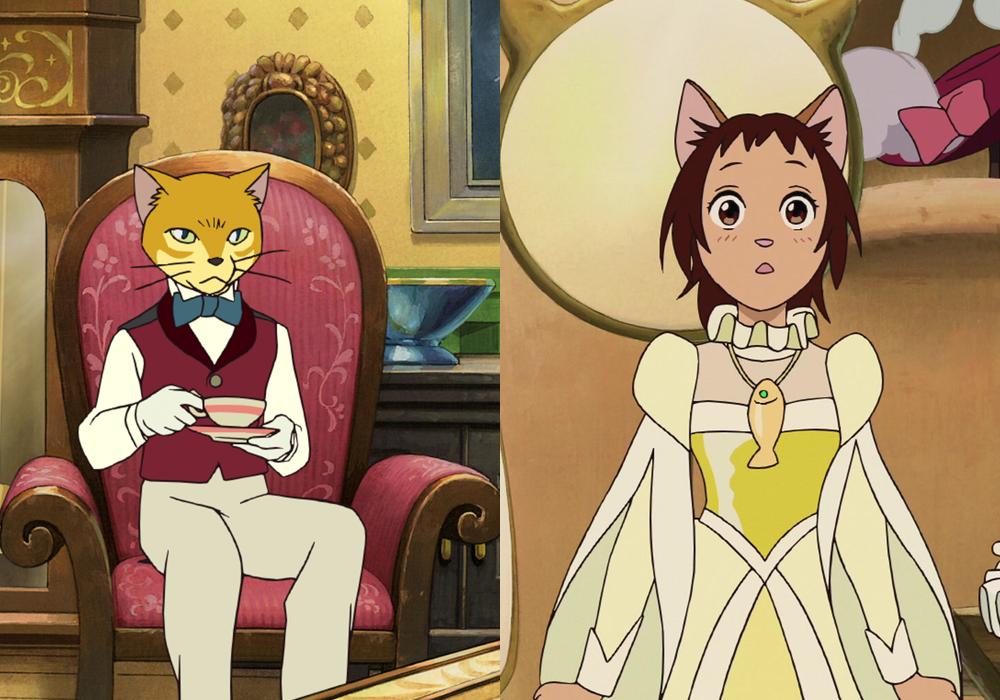 One good deed results in a cat wedding proposal. Wait, what?
In The Cat Returns, Haru saves a cat from being run over. As thanks, she is given a wedding proposal by the prince of a far-off cat kingdom.
Not wanting to be a cat bride, she asks the help of Muta, a street cat, and Baron, a cat figurine brought to life by mysterious forces.
The three are then swept into a meow-tastic adventure full of magic, cats, and fish crackers.
2. Odd Taxi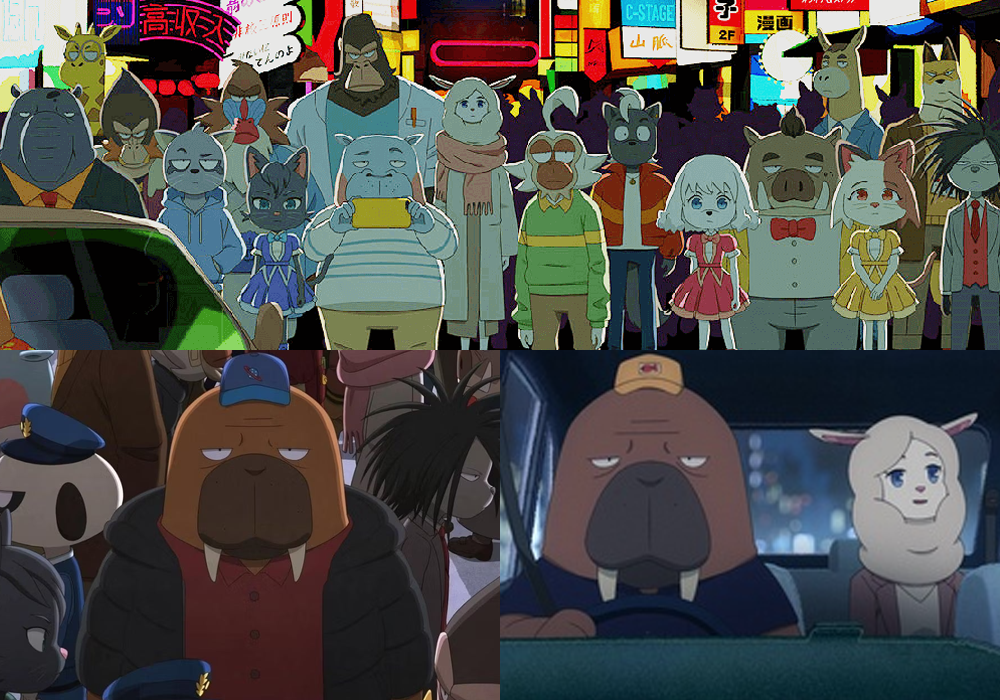 For our next entry, let's take a taxi cruise with our walrus driver here, Hiroshi.
Driving a taxi for a living can be quite interesting. Hiroshi has met lots of unique individuals, like the hippo who wants to become a viral star on the internet and the alpaca nurse who seems to be harboring secrets.
But what Hiroshi didn't expect was a missing girl case that got linked to him! Now, the police and the yakuza are hot on his trail. This is definitely above Hiroshi's pay grade.
1. Beastars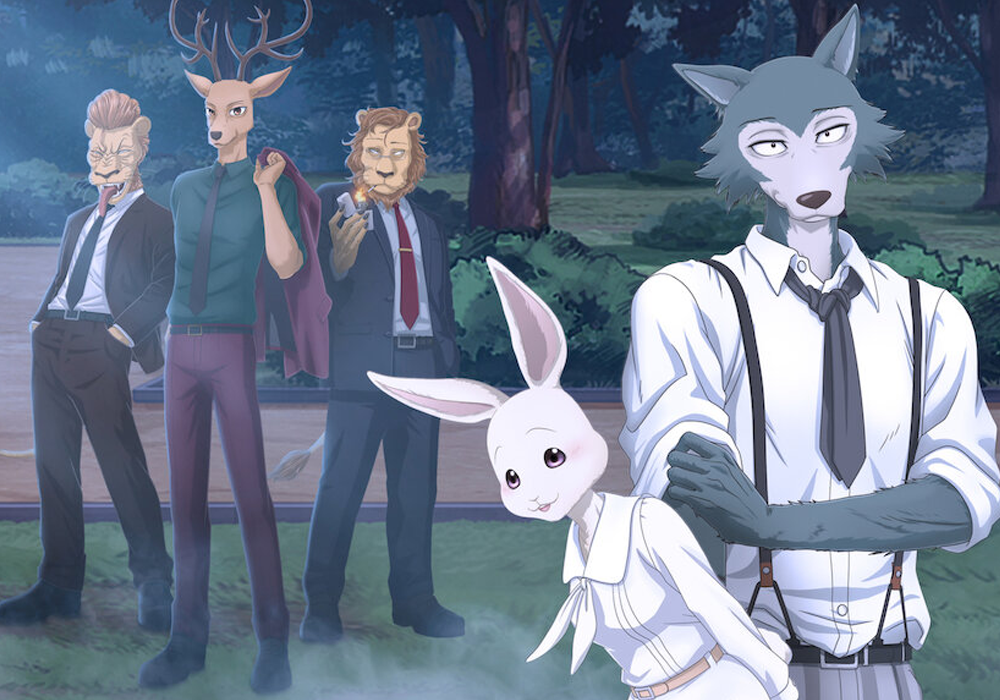 In the world of Beastars, herbivores and carnivores seem to co-exist peacefully. However, the students of Cherryton Academy get a nasty shock when one of the students gets brutally murdered.
Now, both sides are wary and worried. But in the midst of this mystery, Legoshi, a wolf, develops complex feelings for a bunny named Haru.
When it comes to furry anime, Beastars is definitely at the top of the food chain. Not only does it have a compelling story, but it also has interesting characters with character designs that fit the furry style.