Not in the mood for the usual school, modern, or futuristic setting in anime? Are you dreaming of a time when kings, knights, and quaint peasant life were the norm?
Sounds like some medieval anime can alleviate your whims! For this Nerdbear article, let's reject modernity for a bit and head back to the past.
Here are the best medieval anime! Some are classic, while others are recent 2022 medieval anime shows.
The medieval period or the Middle Ages took place between the 5th to 15th centuries.
It's hard to pinpoint some of the time periods in some shows, so this list will be a mix of time-appropriate ones and ones that are vaguely medieval or at least Middle Ages-like. We've even added some medieval magic!
Pray thee pack your swords, pitchforks, and loaf of bread – we're heading to the Middle Ages!
Best Medieval Anime
30. Christopher Columbus / Boukensha: The Man Was From Spain
Anime Christopher Columbus? You bet!
His history isn't the best, especially when looked with a modern lens.
But if you're interested in anime Christopher Columbus and how he explored the world towards the end of the medieval period, give this old anime a try!
29. Goblin Slayer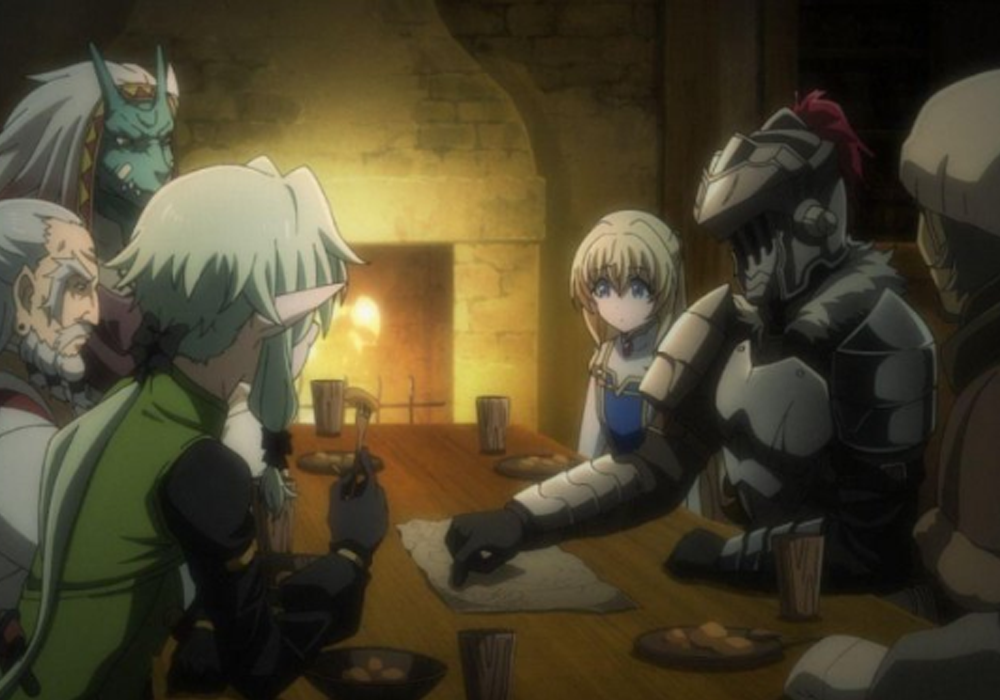 Goblins have been wreaking havoc in the kingdom. They're cunning and ferocious, so they're not really easy to defeat.
But have no fear, the mighty Goblin Slayer is here!
This controversial anime has content that might be a tad disturbing for you, so tread carefully. But if you're into goblin slaying by a mysterious knight, have a go at this.
28. Junketsu No Maria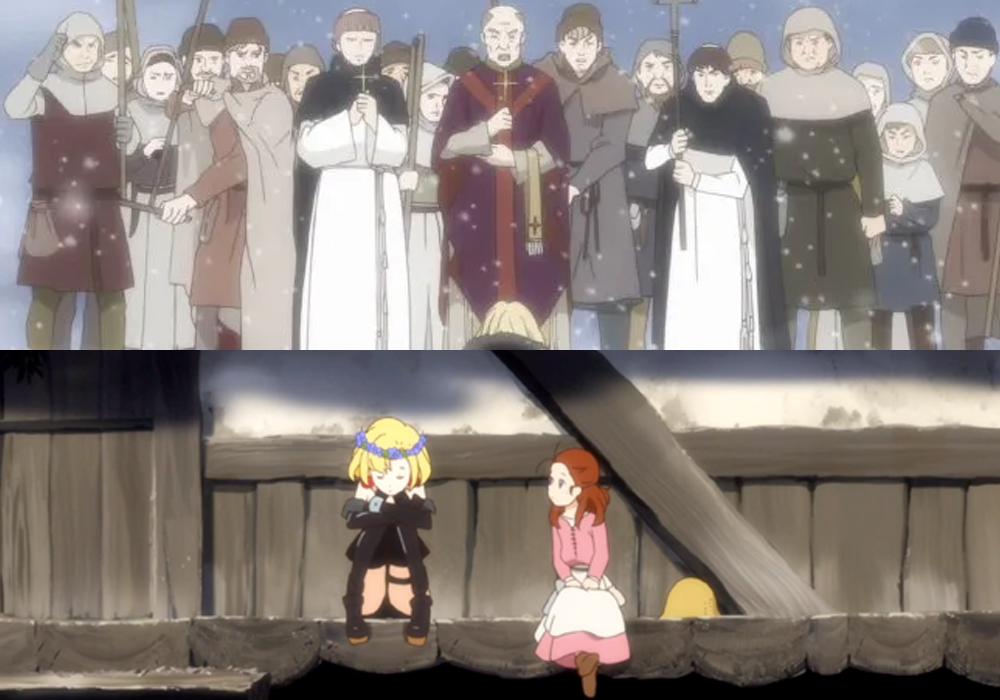 A young witch in medieval France tries to help civilians stuck in the Hundred Years' War against England.
However, her intervention has caught the attention of the archangel Michael and some of the humans.
Michael threatens to end her magic so she can stop meddling with humans, while the church doesn't want her to disrupt the ongoing war.
So how can Maria keep her magic? By staying a virgin!
27. The Faraway Paladin
Will wakes up in a new world where his guardians are a skeleton, a ghost, and a mummy.
The skeleton teaches him how to fight. The ghost helps him learn magic. The mummy imparts lessons on responsibility and religion.
For a bunch of guardians, they might seem odd, but they love Will nonetheless.
As for Will, he doesn't know what his new life has in store for him, but these three train him for whatever challenges he will face.
26. The Rising of the Shield Hero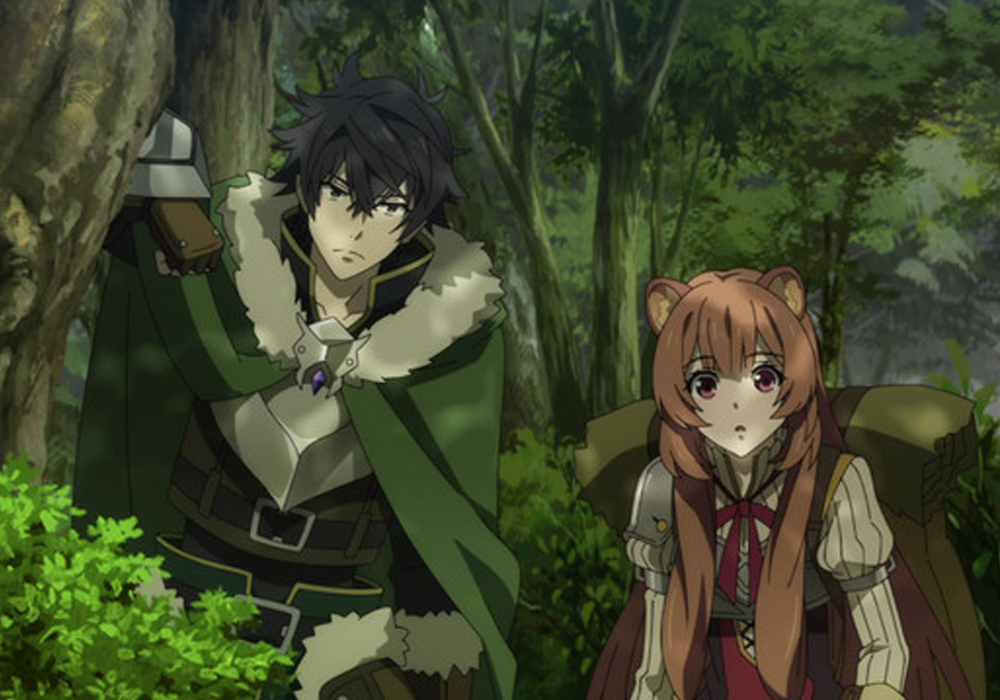 People from modern-day Japan are summoned to the kingdom of Melromarc to be its heroes.
These four heroes will continue each don the kingdom's sword, spear, bow, and shield.
The otaku Naofumi is summoned to be the shield hero. Unfortunately, he gets ridiculed and even betrayed and outcasted.
But when hordes of enemies attack Melromarc, it seems like Naofumi and his shield will be needed more than ever.
25. Majo No Tabitabi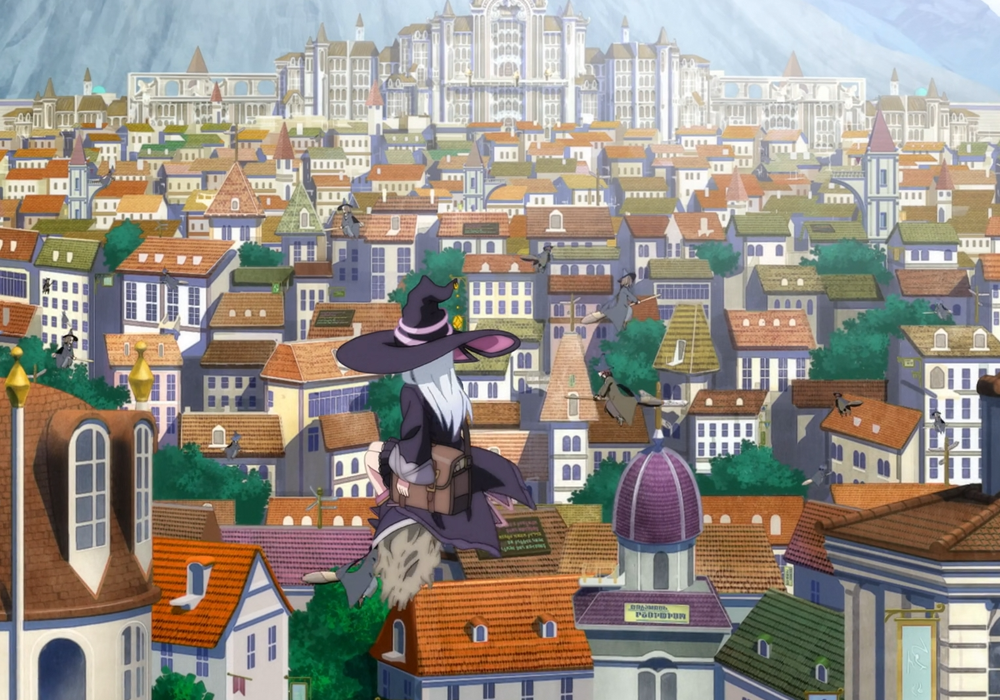 As a kid, Elaina dreams of becoming like her idol witch from her storybooks. She sets out to become a great witch who is well-traveled, savvy, and experienced.
In her journey, she meets people of all kinds and in different situations. Elaina soon discovers that the world isn't as simple as the stories in her books.
We've previously featured Majo no Tabitabi in our article on dark anime. The story can get a bit dark, so brace yourself!
24. Netflix's Dragon's Dogma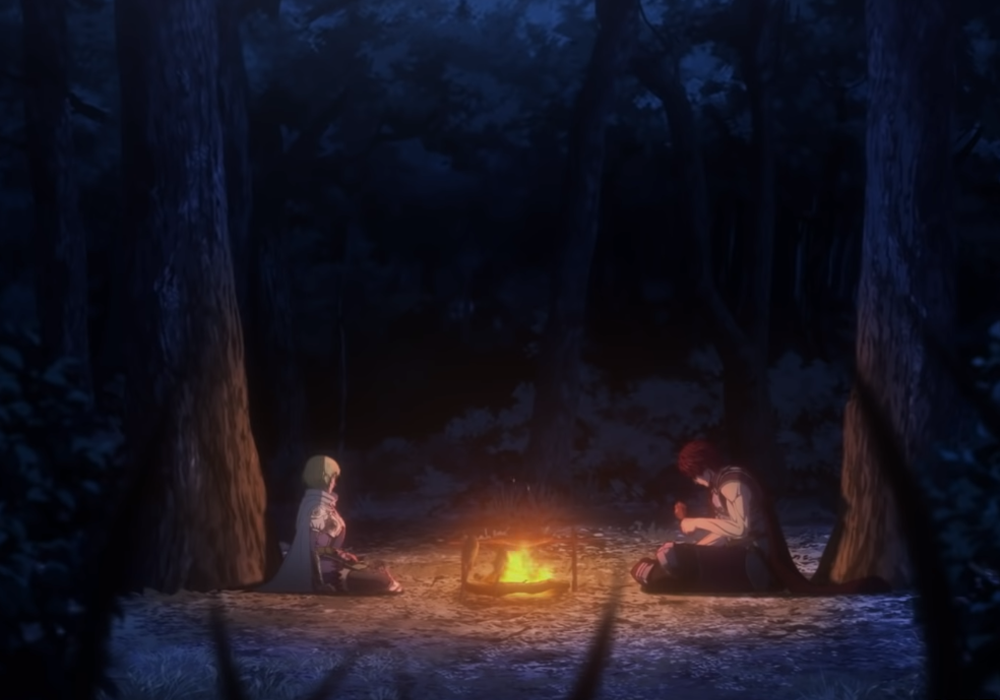 In Netflix's Dragon's Dogma animated series, we follow the story of Ethan as he becomes the Arisen.
Not only does his village suffer destruction from a dragon attack, but Ethan also loses his heart as well.
This completes his Arisen resurrection, but now he has to go on a journey to get back his heart from the dragon.
Unfortunately, it seems like his humanity is slowly slipping away the more, he continues this journey.
Dragon's Dogma is a popular action role-playing video game that got a Netflix animated series in 2020.
23. Ulysses: Jeanne D'Arc and the Alchemist Knight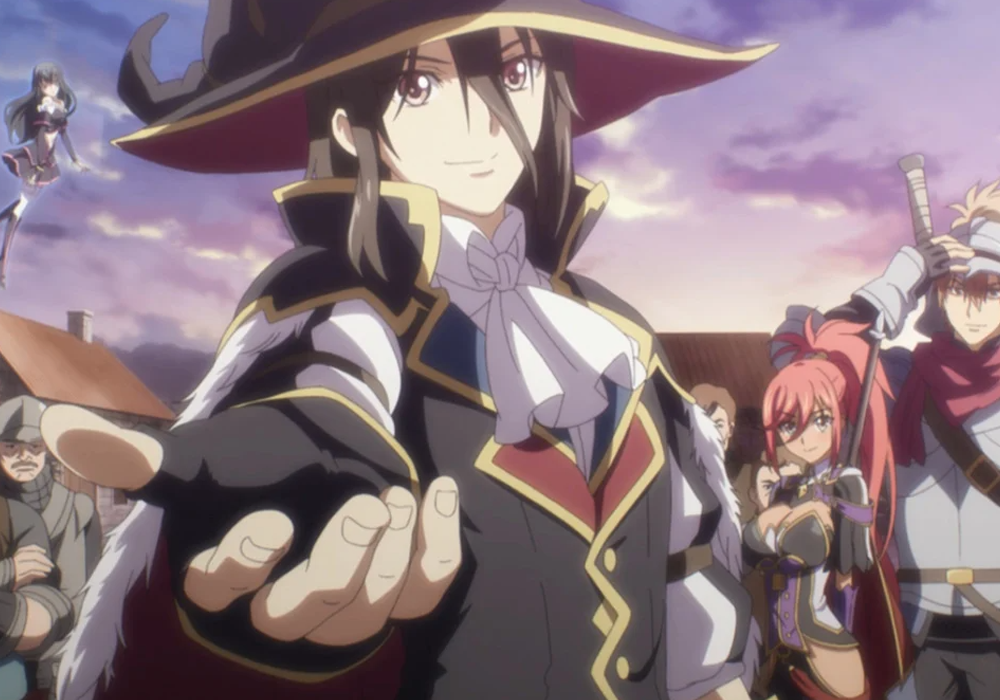 During the Hundred Years' War in the Middle Ages, a young French noble, Montmorency, decides to study magic and alchemy at a royal knight school.
Unfortunately, France's defeat at a certain battle ends up with the school gone and the young noble becoming a wanted man.
While keeping himself safe, he stumbles upon a mysterious village girl. With magic and war happening around him, how will Montmorency proceed?
22. Requiem of the Rose King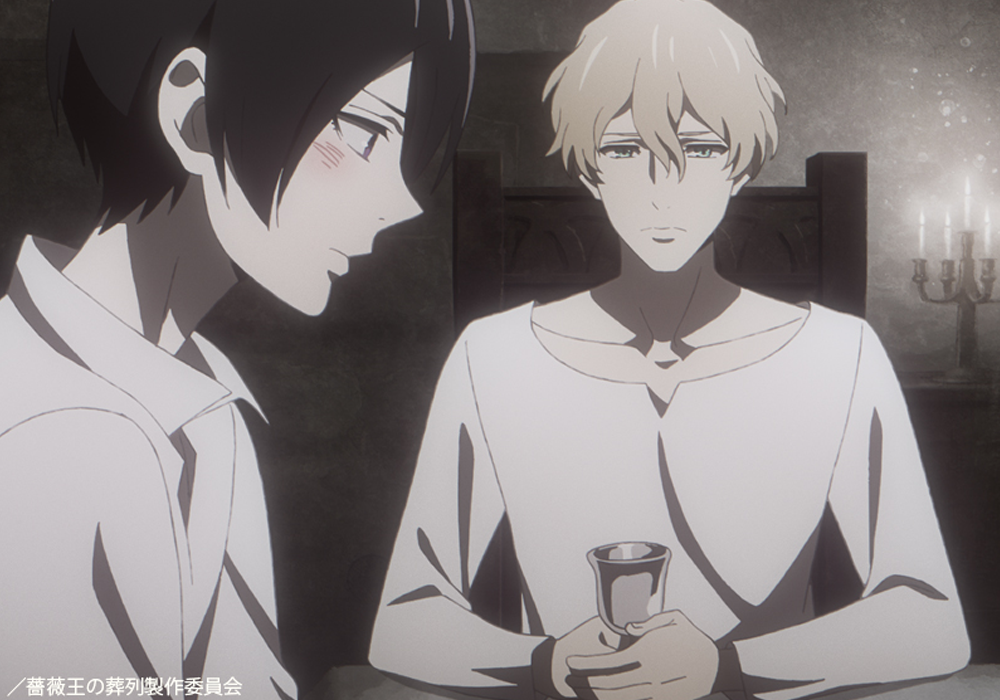 The War of the Roses was a tumultuous time in 15th century England due to battles and disputes regarding control over the kingdom.
Caught in this is Richard Plantagenet, son of the Duke of York.
He trains all his life to fight alongside his father to reclaim the throne, but secrets and personal turmoils torture him along his journey.
Loyalties, family honor, and lives are put on the line as the War of the Roses gets bloodier.
This is a 2022 medieval anime, so if you're looking for new shows to watch, you might want to give this a shot.
21. King Arthur and the Knights of the Round Table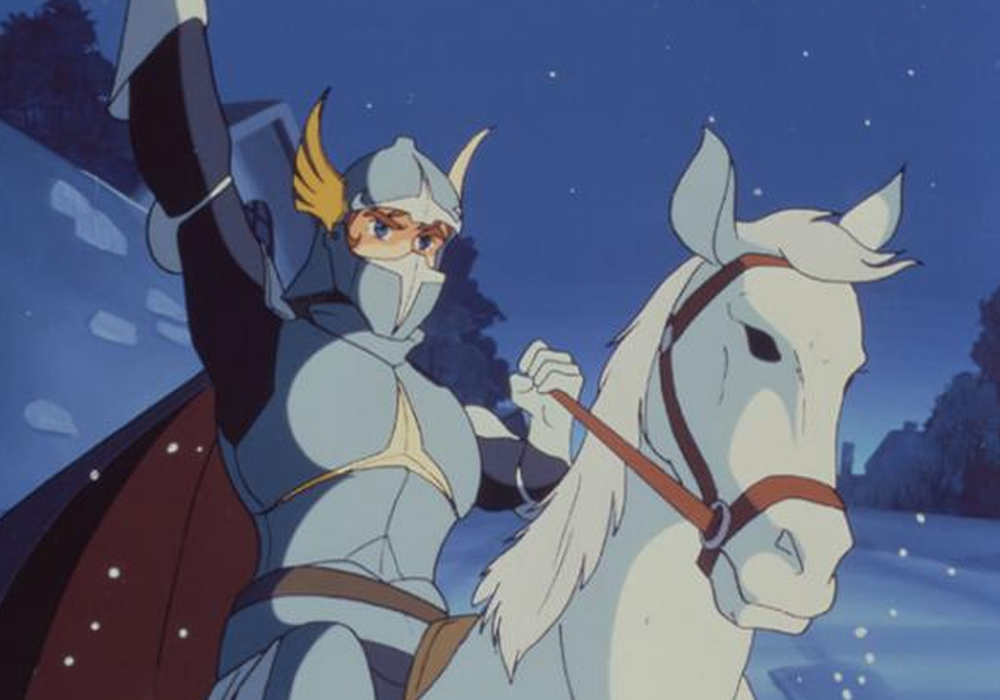 You can't get more medieval than an anime about King Arthur!
Based on Arthurian Legend, this old Toei Animation series aired from 1979 to 1980 and found great success outside Japan.
It tells the story of King Arthur, his sword Excalibur, and his quest with his knights.
It isn't that accurate to the Arthurian lore, as it adds new characters and softens some of the brutal scenes in the story.
But if you're wondering what a King Arthur anime would look like, you might enjoy this.
20. The Seven Deadly Sins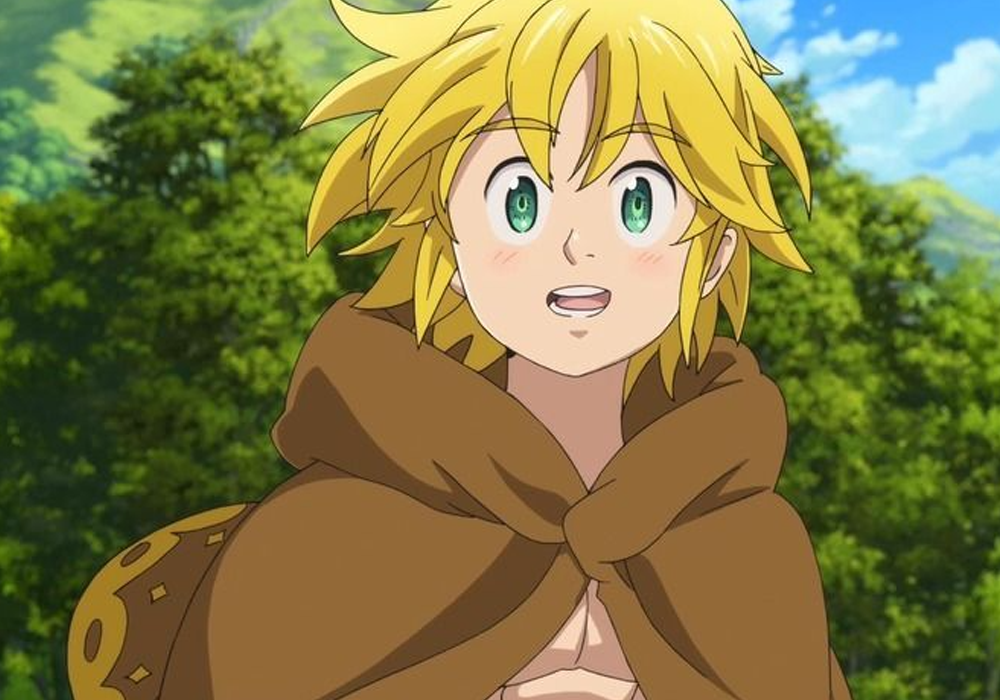 In a magical world similar to medieval Europe, the kingdoms of Britannia protected its territory from alleged traitors with its Holy Knights.
Though traitors, they were regarded as legendary and called The Seven Deadly Sins.
Many years later, the Holy Knights themselves betray Britannia and took over the Kingdom of Liones.
The princess, Elizabeth, goes on a secret journey to find the legendary Seven Deadly Sins to restore her kingdom.
19. Claymore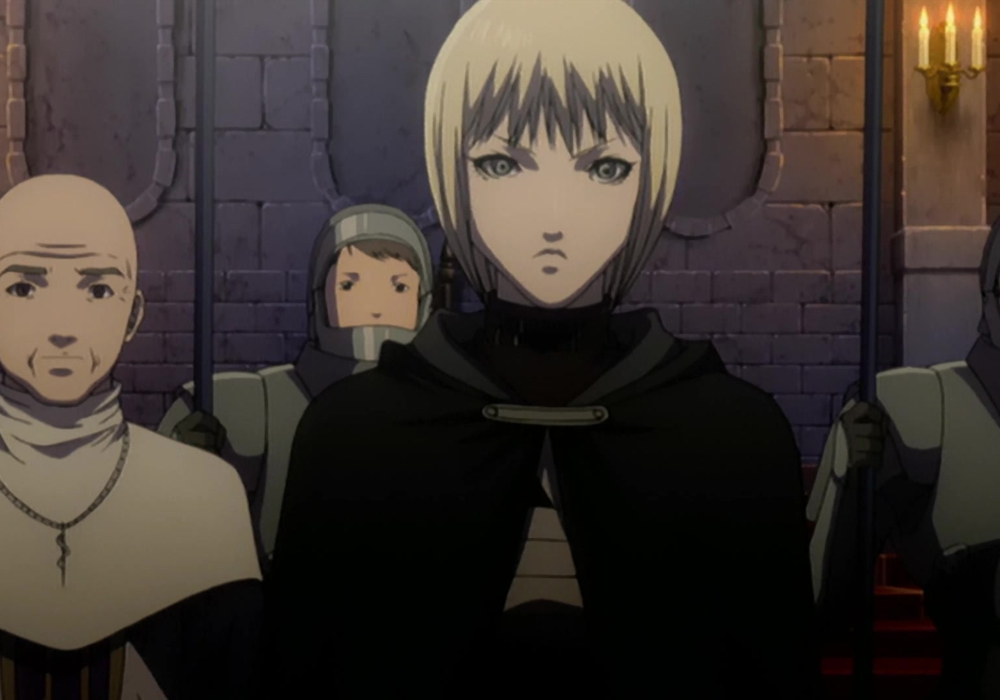 Shapeshifting demons called Youma wreak havoc in this world. To defeat them, half-human and half-youma warriors called Claymores were created.
In a small village, a Youma attack leaves a young lad without a family and a home. With nowhere to go, he follows the Claymore who saved him called Clare.
Their journey takes them deep into Youma lair to find the one Youma Clare wants to kill.
18. Lord Marksman and Vanadis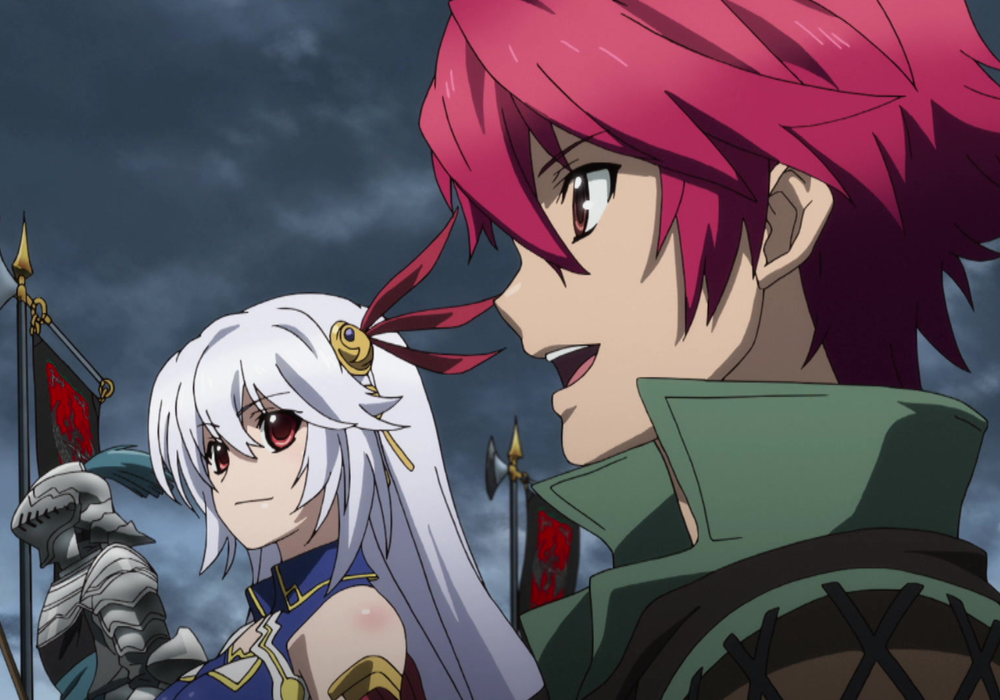 In this fantasy version of medieval-like Europe, countries are at war with each other. One of the countries, Zhcted, has mighty War Maidens attacking enemies.
Eleonora Viltaria, a War Maiden, wins a battle against a rival country's region.
But instead of decimating its leader, Tigre Vorn, she asks him to be hers! "Be mine!" she says.
What will come out of this strange yet budding relationship of this odd duo?
17. Maoyuu Maou Yuusha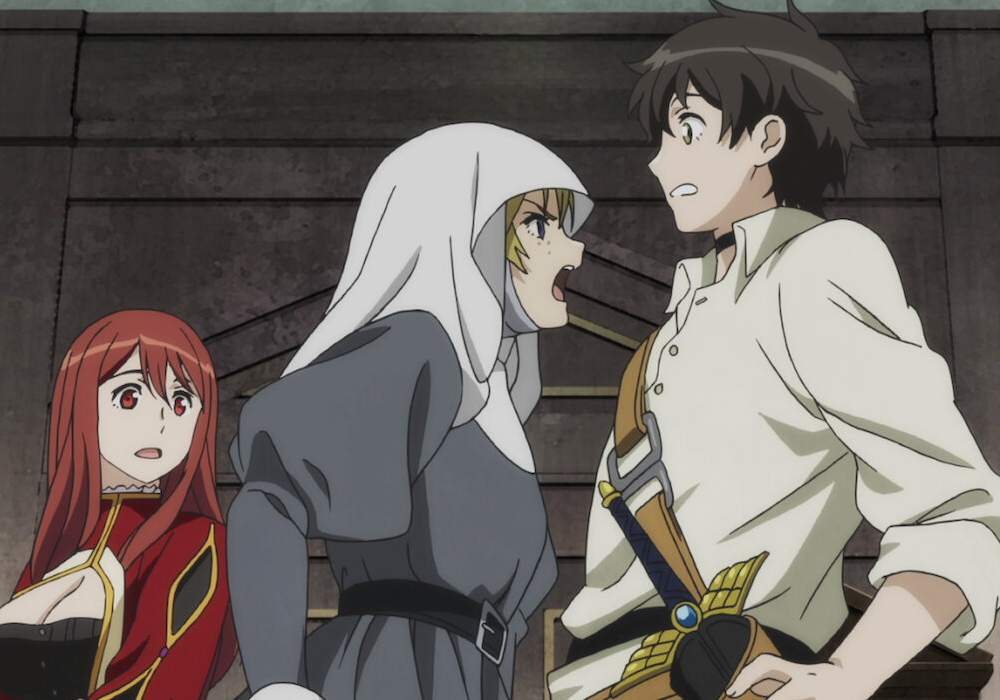 Fed up by the slow progress of their battle, the Hero called Yuusha barges into the Demon Realm's castle to face the Demon Queen.
To his surprise, the Demon Queen turns out to be quite a beauty and isn't eager to fight him at all!
The Demon Queen actually needs his help. She makes him understand that the war actually brought unity, wealth, prosperity, and aid to a lot of places.
To stop the war suddenly will be devastating to a lot of people.
And so, the Hero and the Demon Queen set out on a journey to peacefully end the war without ending things abruptly. Will they succeed in their endeavor?
16. Witcher: Nightmare of the Wolf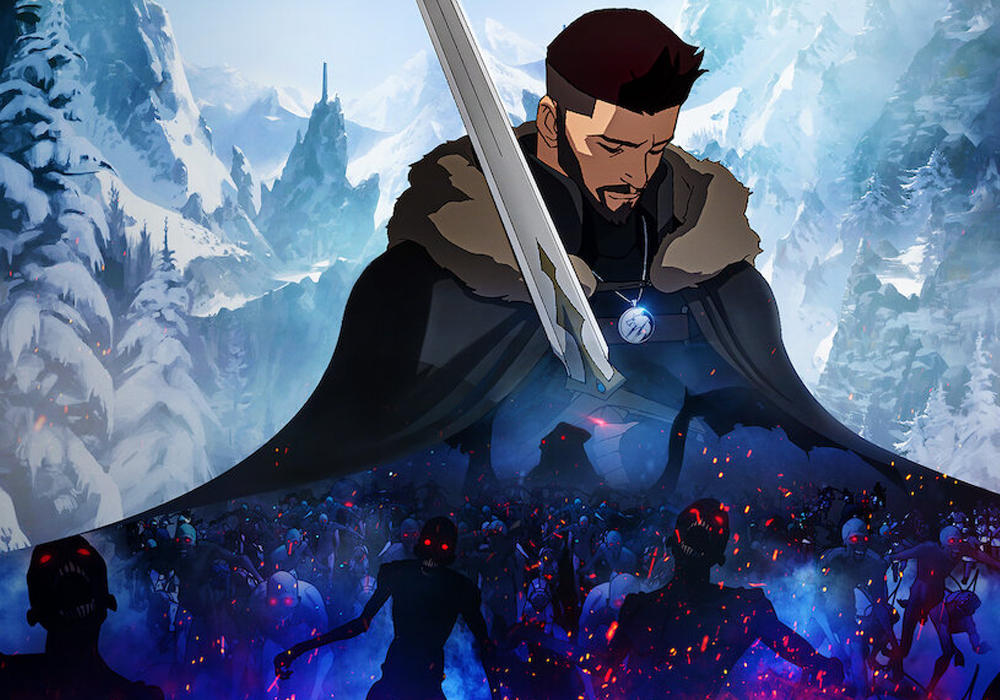 If you're a fan of The Witcher books, games, and the Netflix live-action series, you're in for a treat with this one!
Set years before the live-action series, the story focuses on Geralt's mentor, Vesemir, and his life as a Witcher.
You follow his tale as he becomes a Witcher to escape a life of poverty. However, it seems there are things he must face from his past.
15. Arte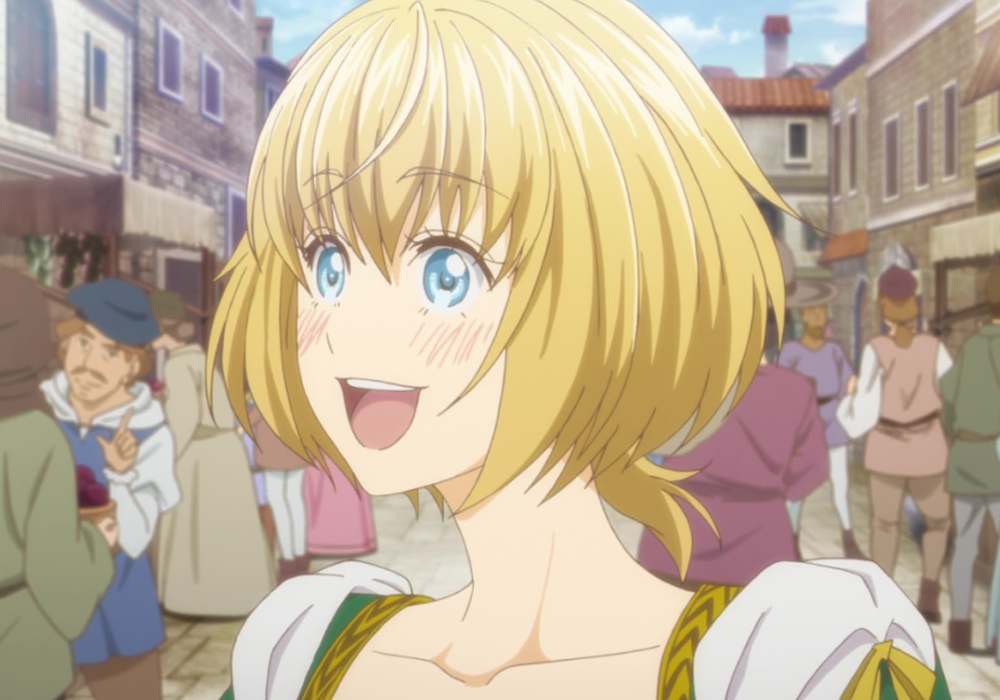 In the 16th century Florence, where art and culture went through a revival, a daughter of an aristocrat yearned to be an artist.
Sadly, the only person who believed and supported her dreams, her father, tragically dies.
She is expected to marry a nobleman to fix her life, but headstrong Arte heads out to find a master to mentor her and achieve her dreams.
Life of a female artist isn't as easy as pie, but Arte is more than prepared to face obstacles head-on, one brush stroke at a time.
14. Record of Lodoss War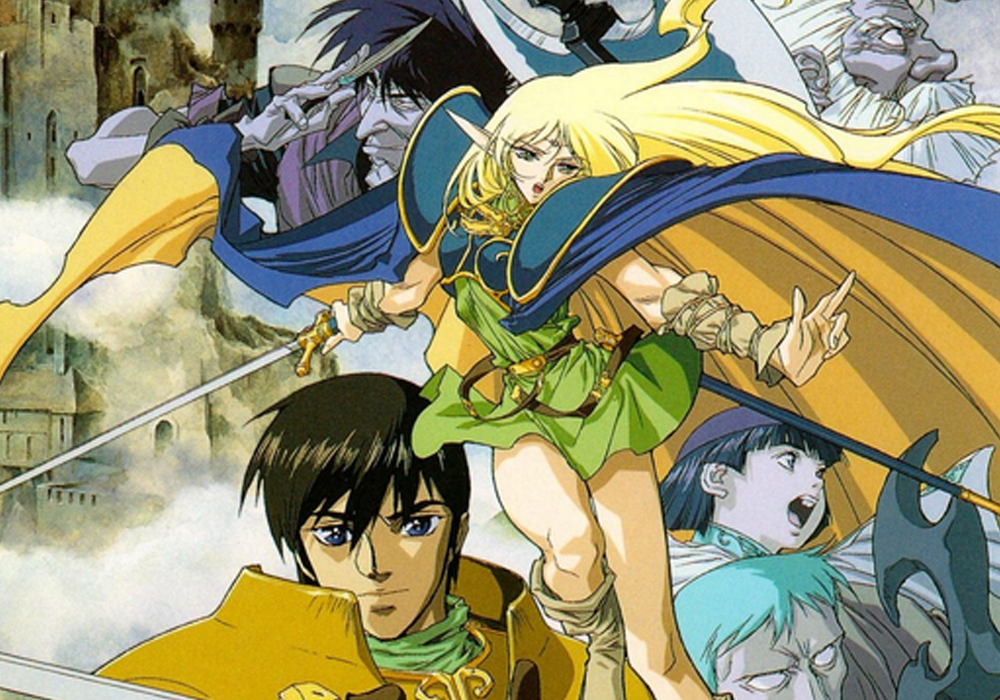 For thousands of years, the land of Lodoss has suffered destruction from battles between gods.
Now that peace has finally settled, a new threat looms on the horizon.
An ancient witch wants to keep Lodoss as a war-torn place, preventing anyone from achieving control over the kingdoms.
To stop the witch, a band of mixed-race warriors goes on a journey.
Will Lodoss finally know peace?
Based on a series of fantasy novels by Ryo Mizuno, it was initially a story for a tabletop role-playing game. Fans of DnD, here's an anime for you!
13. Parallel World Pharmacy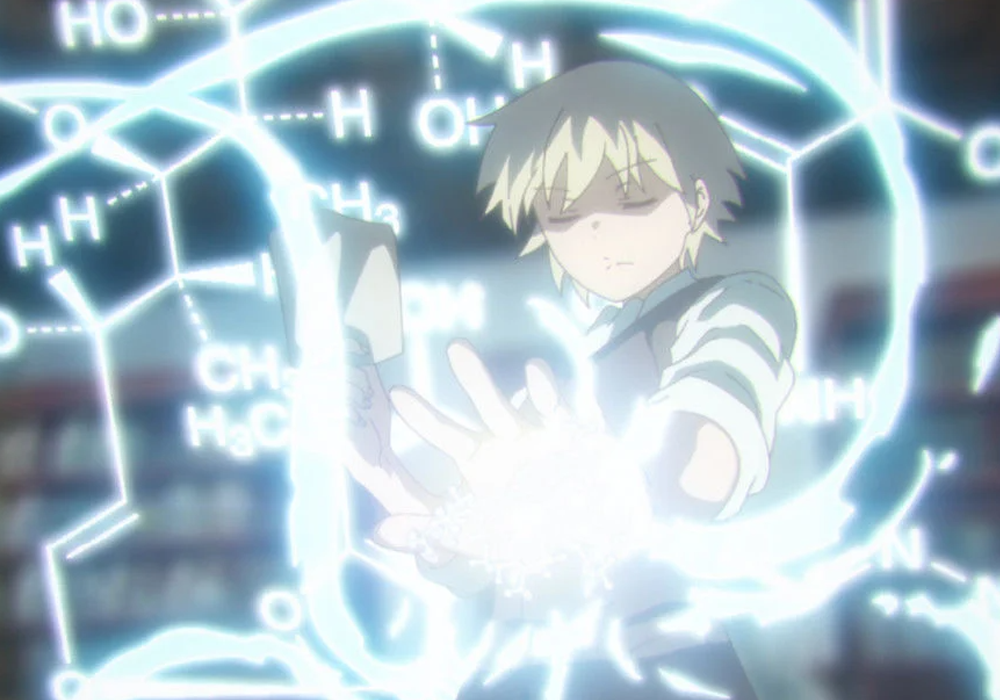 Kanji, a renowned medical researcher, loses his sister to an ailment. He then pours all his time into researching and advancing the treatment that could have saved her.
Unfortunately, he ends up dying due to stress.
But the powers that be gives him another go at life. He wakes up in the body of a young boy in a magical world.
Kanji is now the son of an esteemed medical family in a medieval-like setting.
Armed with his medical knowledge and new powers, he aims to aid anyone, no matter their social status or class.
This 2022 medieval anime about medicine might give you the healing you need this year.
12. Grimgar of Fantasy and Ash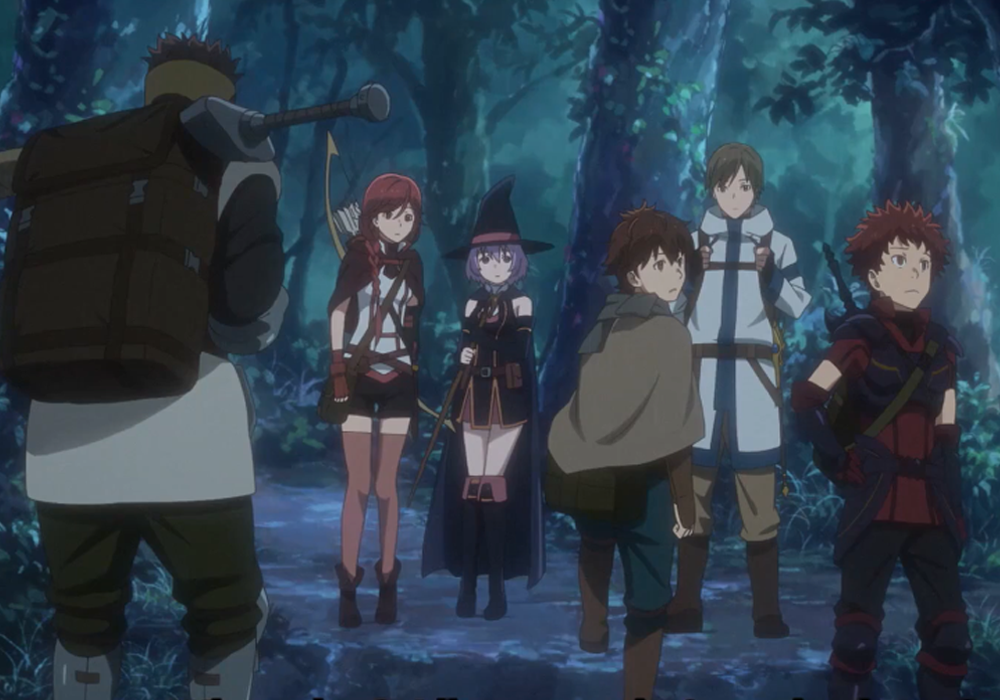 A bunch of strangers gets sent to a mysterious land. Their memories are hazy, and this new world seems RPG-like.
But it's not like a game at all! In this new world, they have to survive as soldiers and help keep peace in the world of Grimgar. If they make a mistake, there are no do-overs.
Will this new group of friends survive their new reality?
11. That Time I Got Reincarnated as a Slime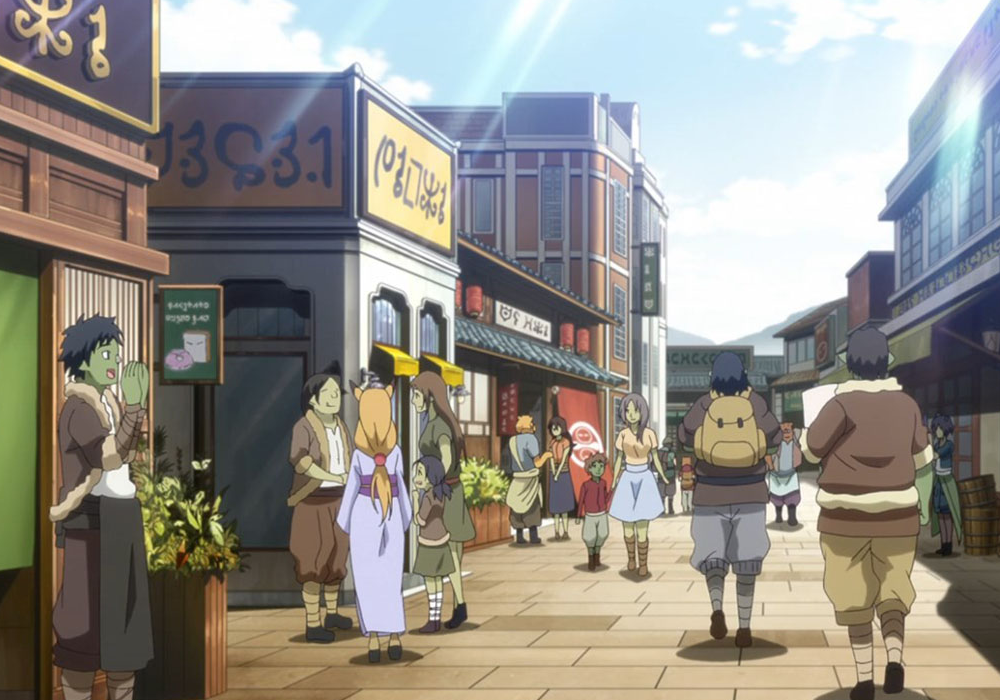 A corporate worker content with his monotonous Tokyo life gets sent to a medieval-like fantasy world – as a slime!
He starts his new life by befriending a dragon who grants him divine protection.
Now free from the shackles of monotony and safe to go on a magical journey, this slime is ready to wobble along in this new world.
10. The Heroic Legend of Arslan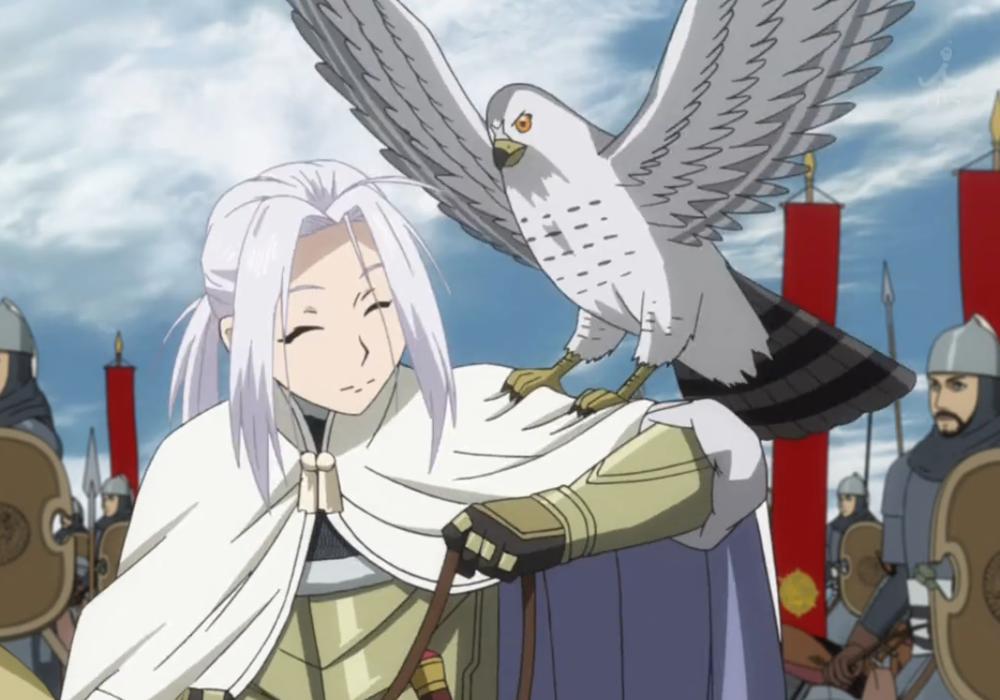 War has ravaged the Kingdom of Paris and the empire of Lusitania.
Young prince Arslan wants to prove his worth on the battlefield to his father, the king of Paris. Unfortunately, the king gets betrayed and dies at the hands of a trusted official.
Arslan loses his father, his home, and the life he once knew all at once.
He sets out to find true and loyal allies to bring justice to his kingdom and catch the traitor once and for all.
9. Ascendance of a Bookworm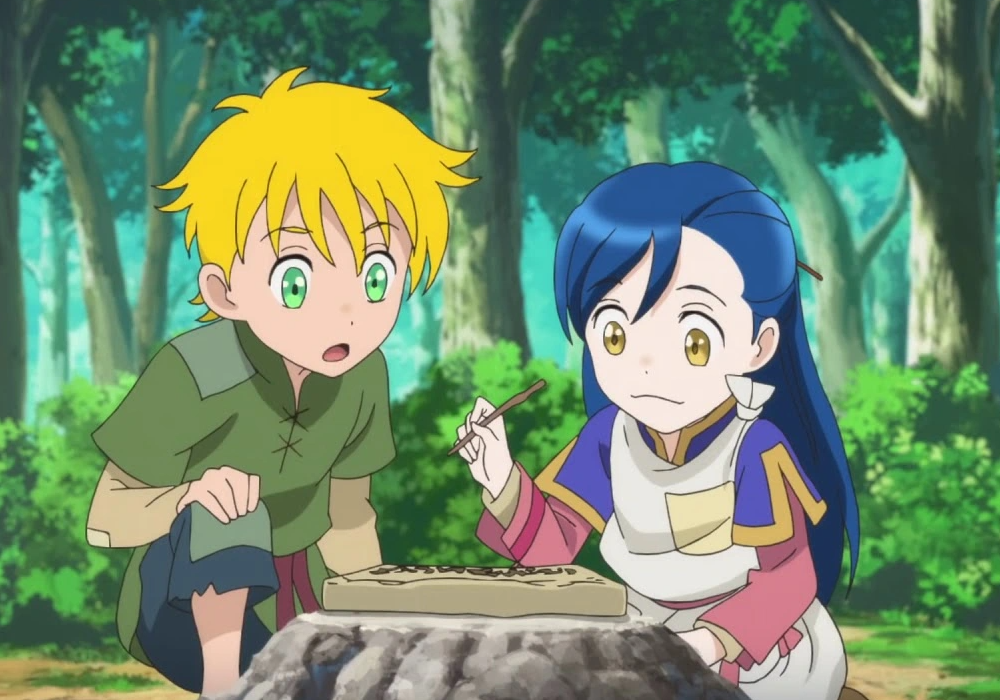 A bookworm gets the dream job of her life as a librarian! But before she could even live her new book-filled life, she got into an accident and died.
Before dying, she makes one last book-related wish for her next life.
Well, the mysterious powers that be heard her wish. She wakes up in her new life – as a five-year-old girl in the medieval period!
The problem with this is that books are an expensive hobby in this period. But our determined protagonist won't let the nonexistence of a printing press stop her dreams.
She's willing to write her own stories if that's what it takes for her to read books!
8. The Beast Player Erin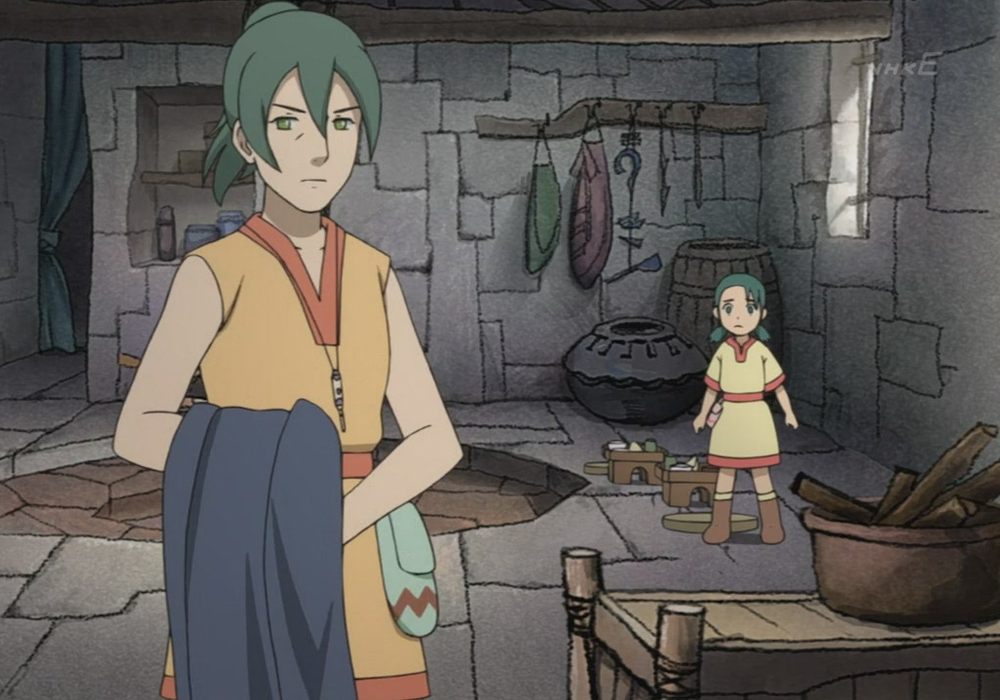 The Kingdom of Ryoza defends itself using war-lizards called Touda. Erin's mother is a Touda doctor, but one unfortunate situation with a Touda caused her to be punished.
While trying to save her mother, Erin ends up getting swept up by river currents. She finds herself in a neighboring region, a place that might spark a civil war with her region.
Can Erin find friends in this new land, get home, and save her mother?
7. Snow White With the Red Hair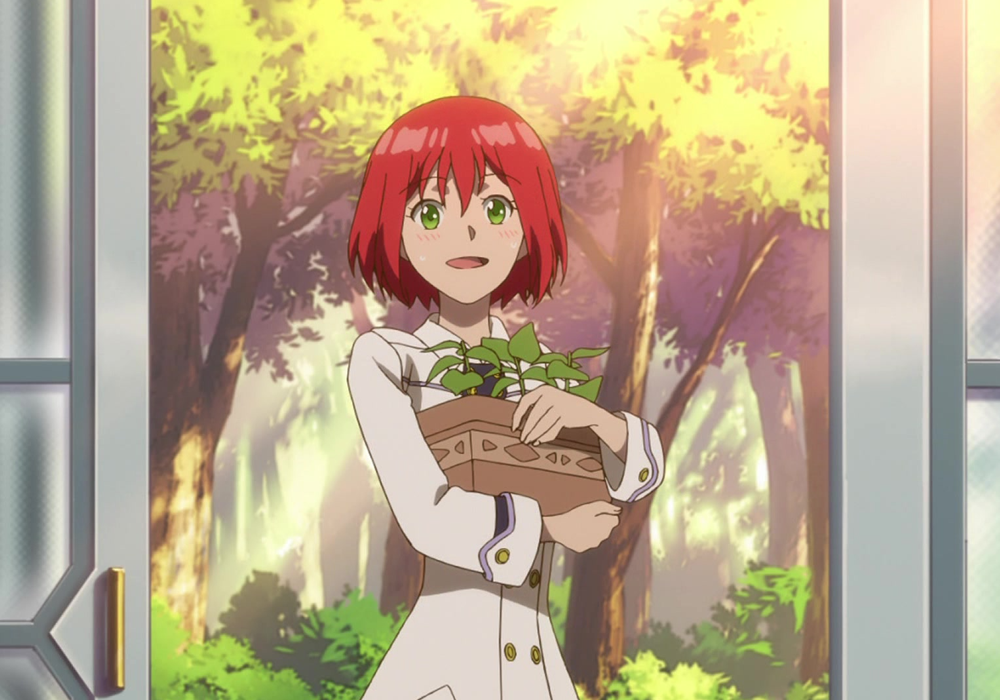 Shirayuki's beauty has always stood out due to her red hair. Unfortunately, it attracted the attention of a forceful prince!
To escape him, she cuts her hair and flees to the forest, where she is helped by a neighboring kingdom's prince, Zen.
To repay his aid and kindness, Shirayuki plans on becoming a court herbalist. Meanwhile, Zen wants to become a proper prince.
Together, they cultivate their friendship and support each other to grow into better people.
6. Spice and Wolf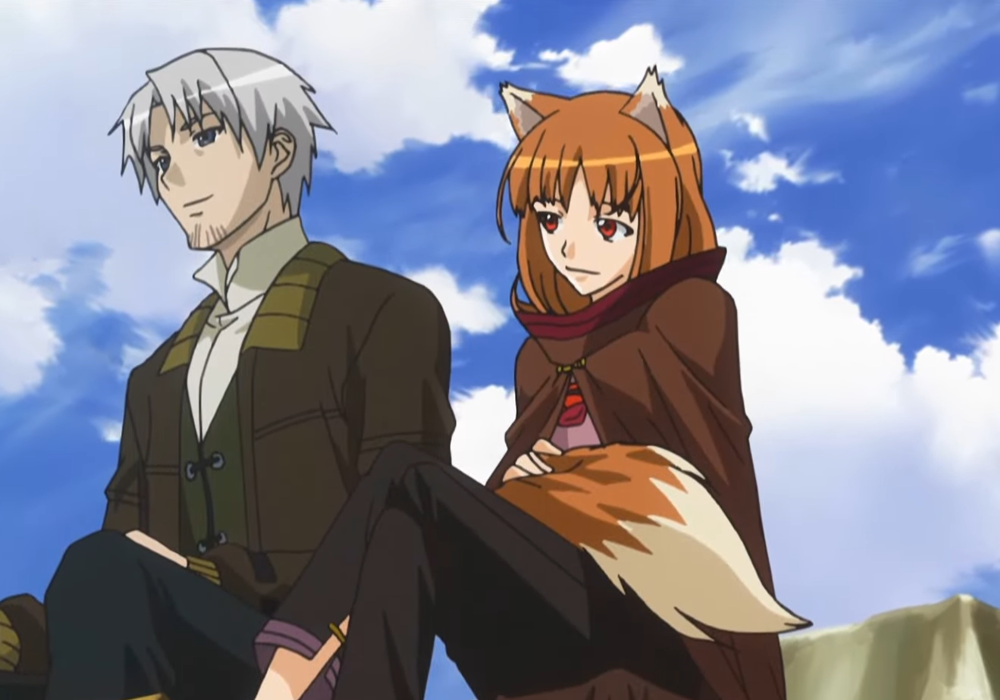 The medieval-like setting, economics, and cute banter? Spice and Wolf have got it!
Join Holo and Lawrence as they travel around discussing business, finance, and life. Holo, a wolf deity, wants to go home. Lawrence, on the other hand, wants to start his own shop.
Will their dreams eventually align?
5. Bojji / Ousama Ranking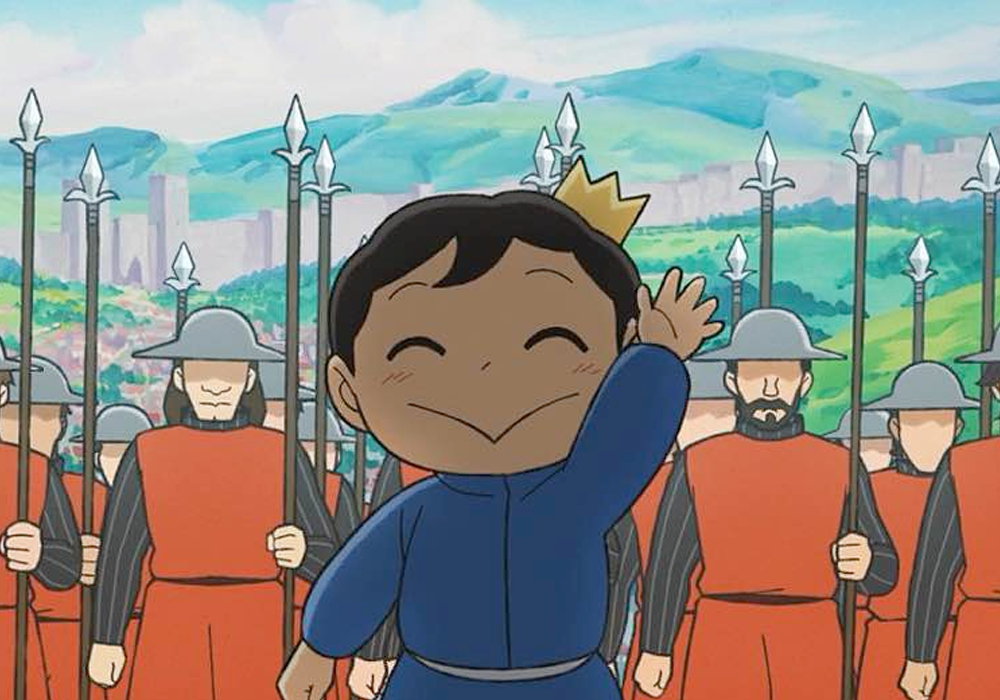 As a deaf and mute young prince, Bojji gets mocked by everyone. Nobody believes he can rule, and everyone thinks he's useless.
Luckily, he finds an unlikely friendship with a shadow. This otherworldly being, which is usually aggressive, warms up to him.
With his unyielding heart and new friend, Bojji sets his eyes on proving he can become a great leader of his kingdom.
4. Netflix's Castlevania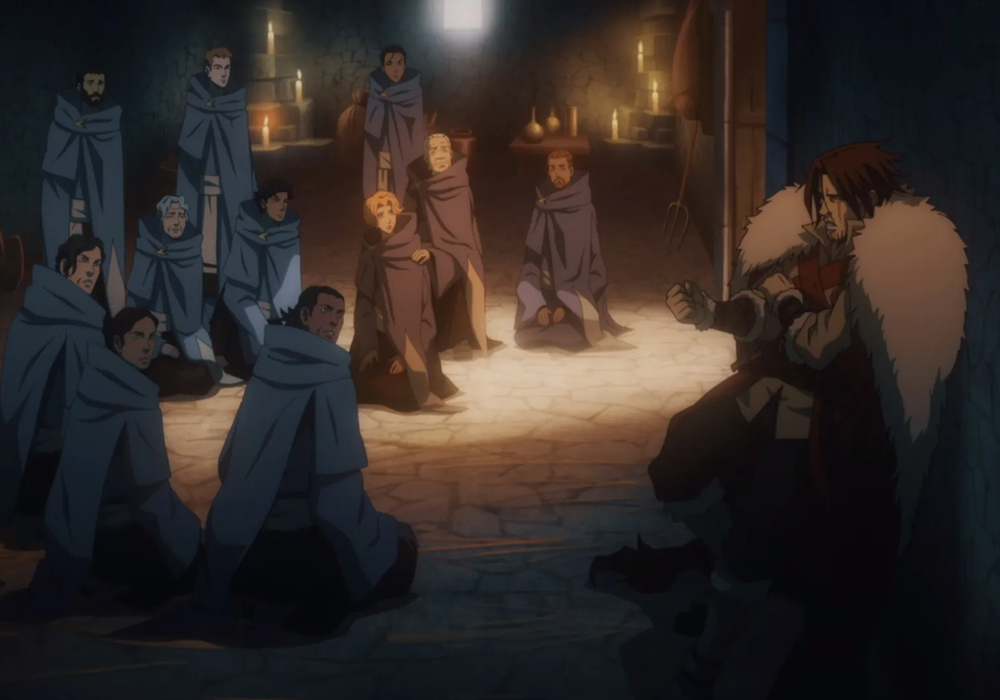 In this dark medieval fantasy series, you follow the last surviving member of the Belmonts. They were a family of demon hunters who got disgraced and shunned.
Now, the entire land is filled to the brim with demons, thanks to Dracula. Only a proper demon hunter can save everyone now.
This is Netflix's animated adaptation of the ever-popular video game series of the same name.
3. Attack on Titan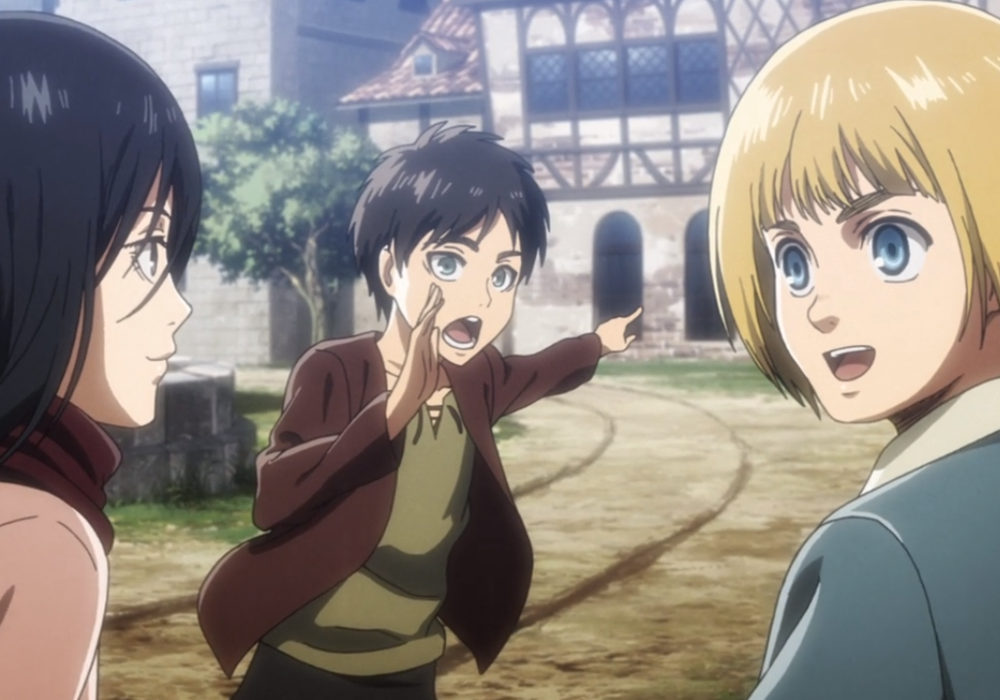 Gigantic human-like monsters attack the peaceful town of Shiganshina.
These monsters, referred to as Titans, haven't been spotted for a long time. But now, they have destroyed the outer wall and threatened the peace of the kingdom!
After suffering a devastating loss during the attack, Eren and his friends vow to avenge the people they've lost and to get to the bottom of the vicious Titans once and for all.
You might not have noticed it at first glance, but Attack on Titan definitely has medieval-like elements in its setting, architecture, lore, and characters.
What's different is the monster they're fighting!
2. Berserk
In this violent world full of demons, curses, and betrayal, you follow the mysterious mercenary named Guts.
Jumping from one job to another, Guts was a solitary fighter until he met the Band of the Falcons.
In this new group, he meets new allies and friends, particularly a man named Griffith.
Eventually, Guts forms a great bond and camaraderie with the group, particularly with Griffith.
How will Guts' life fair in this new group?
Fair warning, this series has lots of violent and gory scenes! However, we've featured this series numerous times in our anime articles due to its stellar art and roller coaster story.
1. Vinland Saga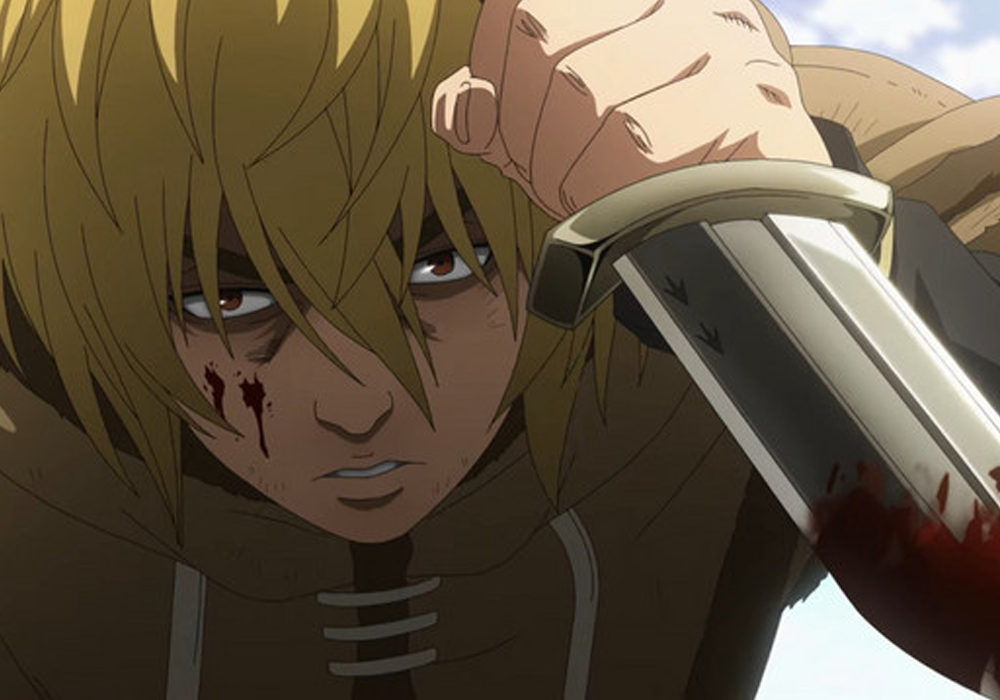 Hark, reader! We're down to our last entry, and we hope you're still with us. It has been a long journey making this list filled with battles, knights, and adventure.
And our pick for the best medieval anime is none other than Vinland Saga! Raise your swords and cups to this absolutely stellar series.
In this world of Vikings, we follow the story of young Thorfinn as he survives his way through frozen Icelandic villages and war.
A loss of a loved one turns his world upside down. But the promise of reaching the legendary place called Vinland, where it's always warm and fertile and has no need for fighting, pushes him to get the paradise fit for a Viking.
Vinland Saga is truly an amazing series.