PSVR opens up a whole new world of exciting fitness and gaming opportunities. Fight demons, play games, and, most importantly, keep fit in the comfort of your own home, simply by donning your VR kit and getting on it.
From simple, single-person workouts to full-body challenges and even multiplayer challenges, there is something for everyone on PSVR. Here are 10 of the very best PSVR fitness games out there today.
Best Psvr Fitness Games
Beat Saber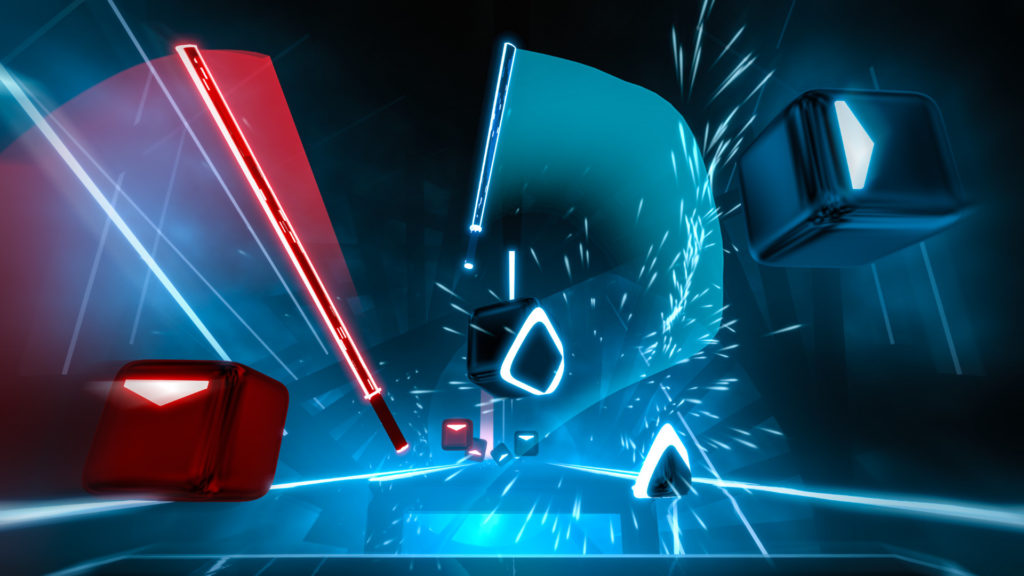 This simple to use, rhythm action game provides an excellent cardiovascular workout, that primarily focuses on toning up the muscles in your arms and upper body. By slashing the small cubic beats coming towards you using the two different sabers, you need to keep up as the games get faster.
These fast and repetitive swiping motions also help to raise your heartbeat, while the increasingly difficult levels will push your power and energy while exercising. Because this game doesn't require much movement from your legs or feet, it is an ideal workout for those with limited floor space, or weak knees or ankles.
Sprint Vector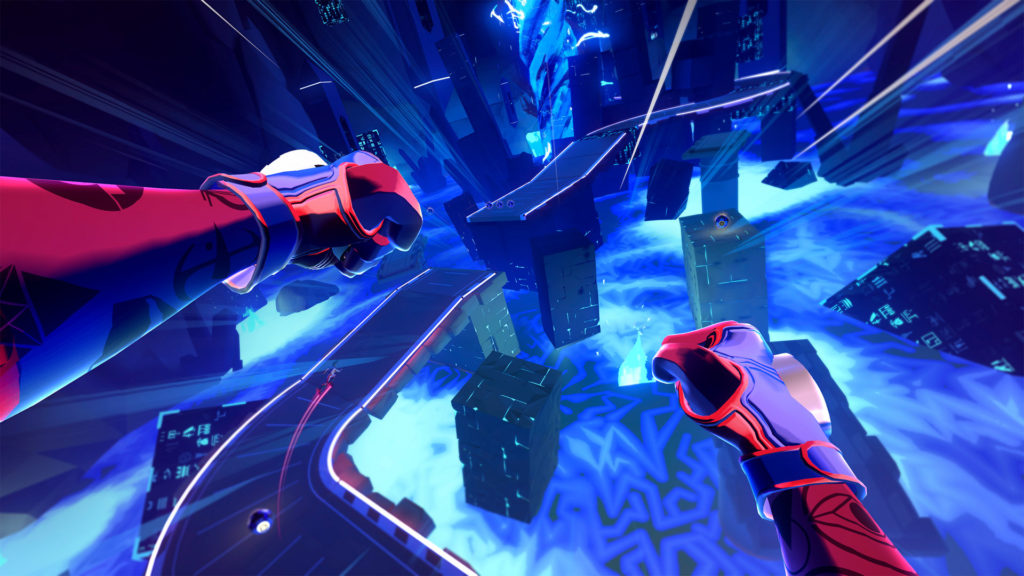 Sprint Vector is a high-intensity fitness game that is not only super fun to play, it will also ensure that you are getting an extreme, high-impact, all-over body workout. In order to get the most fitness potential out of this game, you will need a decent amount of space at home using the PSVR, so make sure you have the room to move before you begin.
Your body movements will propel you in high-speed, thrilling races around a multi-level world of tracks, traps, and tricky routes. With each race taking approximately 2 to 3 minutes to complete against challenging opponents, you will burn calories, use most of your muscle groups, and feel the thrill of the burn from the get-go.
Knockout League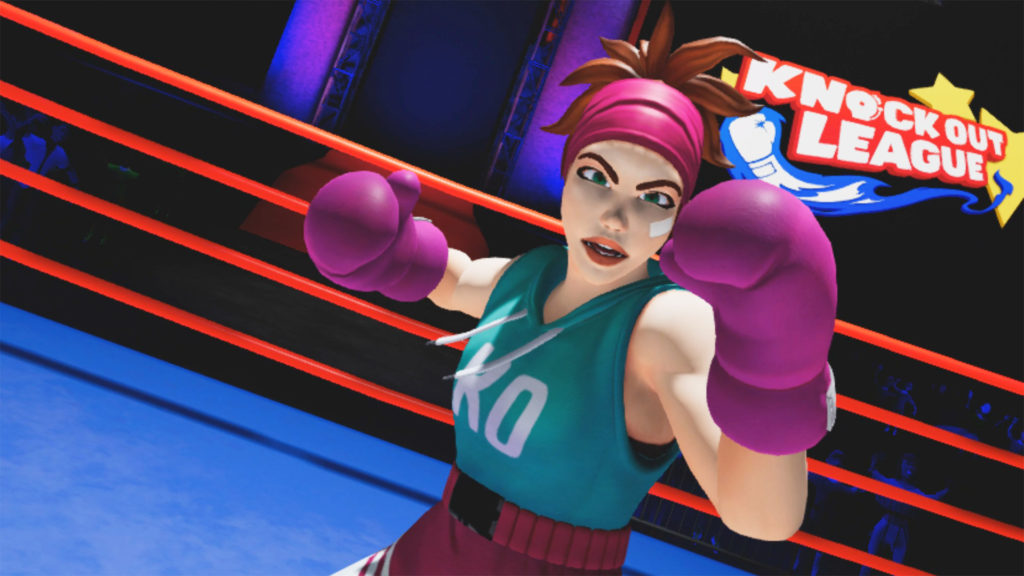 This arcade-style boxing game is immensely fun to play in an old-fashioned way, while also providing you with an extensive fitness workout. If you have the energy and stamina, then this game will literally get you fighting fit in no time at all. Work your way through a vast range of characters, as you reach your goal to be the Knockout League champion.
To be boxing fit, you will need to dodge, move and throw 1:1 punches in your virtual reality boxing ring, building strength and stamina along the way. Complete with a calorie tracking feature, Knockout League will help you fight the fat and get fit!
Sparc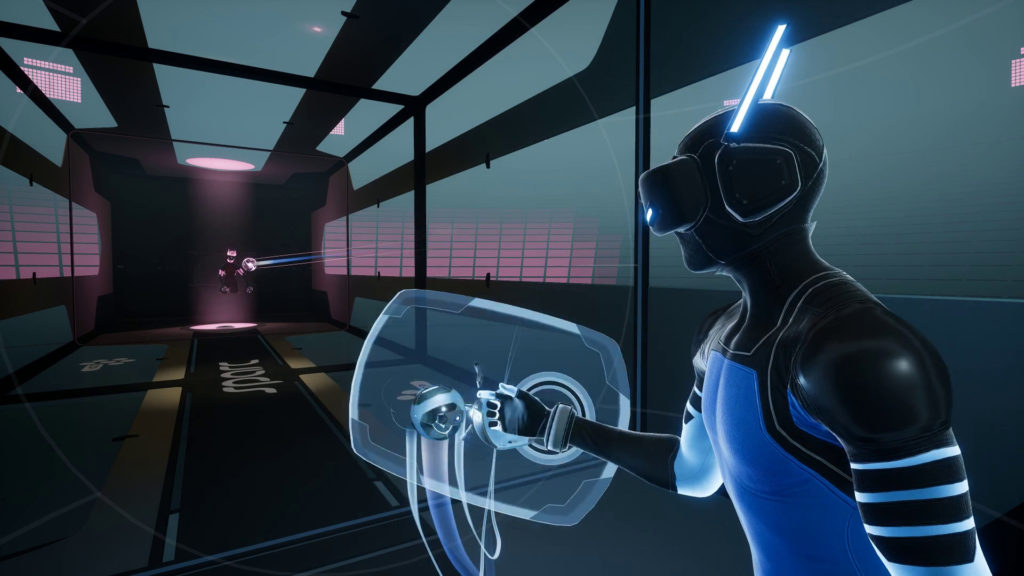 If you are looking for an immersive and exciting way to shed pounds and tone your body, Sparc offers a unique and entertaining way to do so. Build yourself a customized avatar who can fight other online players, and gather your strength and stamina to beat your own PB or other opponents in this gameplay-heavy workout.
The world of Sparc requires you to throw, dodge, block, and deflect in full-body VR gameplay while taking part in single or multi-player physical activities. As vSport games go, this is one of the most realistic on the market today and one that will have you hooked from the word go.
Creed: Rise to Glory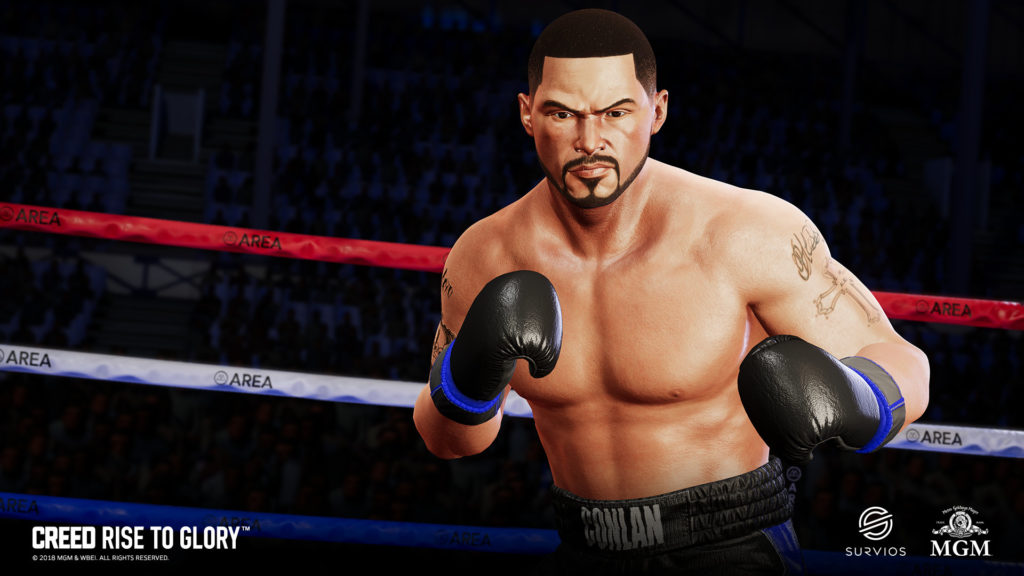 Assume the role of the character Adonis Creed (son of Apollo in Creed and Creed 2) and fight your way into the big combat arenas using all of the boxing skills and stamina you have gained in the gym training exercises.
This high-paced, action-packed video game is based on the Rocky franchise, so it will be popular with wanna-be boxers and Stallone fans of all ages. Great fun to play, you will find yourself fully immersed in your boxing workout, while you put your body through its paces in a range of exhausting and intense fitness workout.
If you are a Rocky fan, then you will also appreciate the backing tracks, Stallone likeness, sound effects and crowd noise that will keep you pumped as you play.
Superhot Vr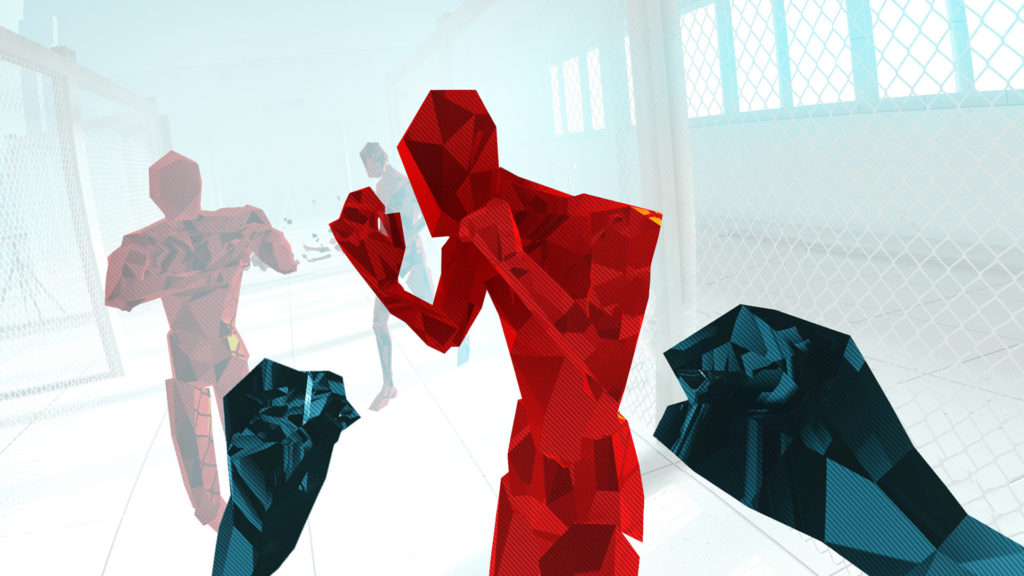 Superhot VR is a gaming experience that is probably about as close to real-life as you can get without a prison sentence, as the game time only moves when you move.
You are left entirely on your own to source weapons and defend yourself, unlike many other games where you have the luxury of regenerating lives and additional ammunition points. This game will get you moving, keep you fit and get you in shape, but it is so darn immersive, you may not even notice how much you are moving or how hard you are sweating while you are playing it.
With so much excitement and energy at your fingertip, it should come as no surprise that Superhot VR has already won numerous awards for Game of the Year, and is not showing any signs of waning in popularity just yet.
Thrill of the Fight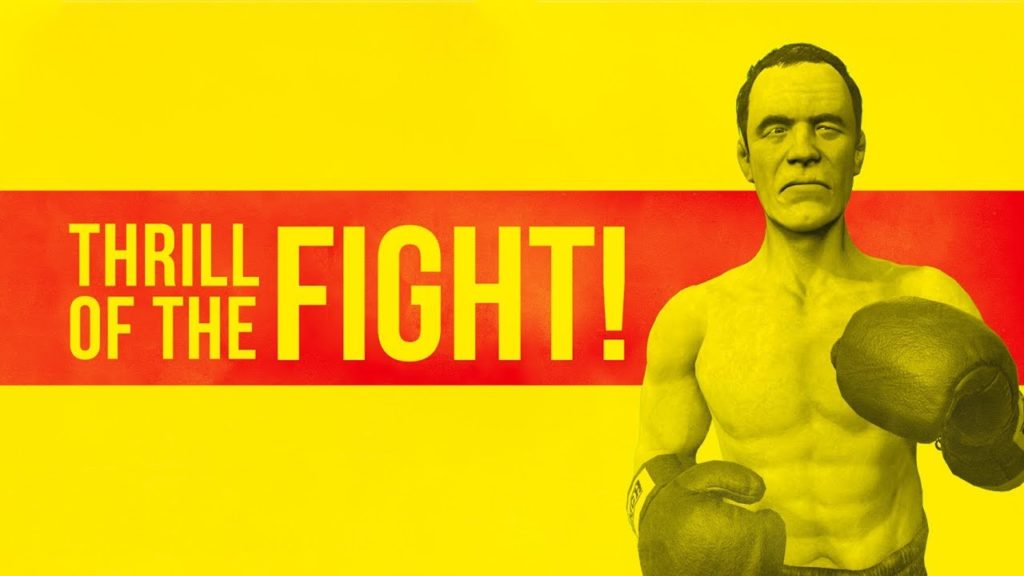 Thrill of the Fight is a pure boxing VR game that requires you and your opponent to step into the ring and fight to the end.
Either a good old-fashioned KO or a judge's decision in a tie-break will decide the result, and you can keep on knocking down your opponents one by one. To make the game more realistic, there is no health bar to help you gauge your opposition, and no indications of your player's endurance, so you are left to fight with whatever skill and stamina you can find within yourself during every match.
This is a very physical game that is designed to raise your heartbeat, work out all of your muscle groups, and get you fighting fit. Be aware, though, that all of that boxing skill will require a decent amount of space at home to work out in.
Racket Fury: Table Tennis Vr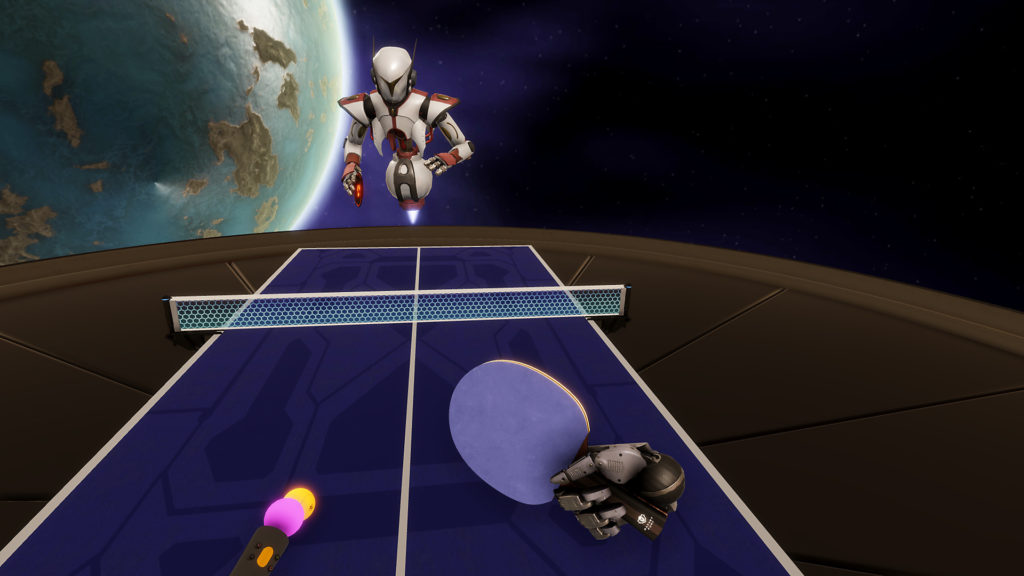 If you think table tennis is a sedate way to pass the time of day, think again! Racket Fury: Table Tennis VR has been developed alongside professional table tennis players to provide you with realistic and fast-paced gaming experience.
Train and improve with the Special Practice Mode, then show off your new-found table tennis skills against 16 different opponents ina selection of games and challenges. Before you know it, you will be working up a sweat, and the intergalactic background is great fun to look at.
This is an effective fitness workout, especially for the upper body and arms, and also benefits from being able to be played in a small space.
Skyrim Vr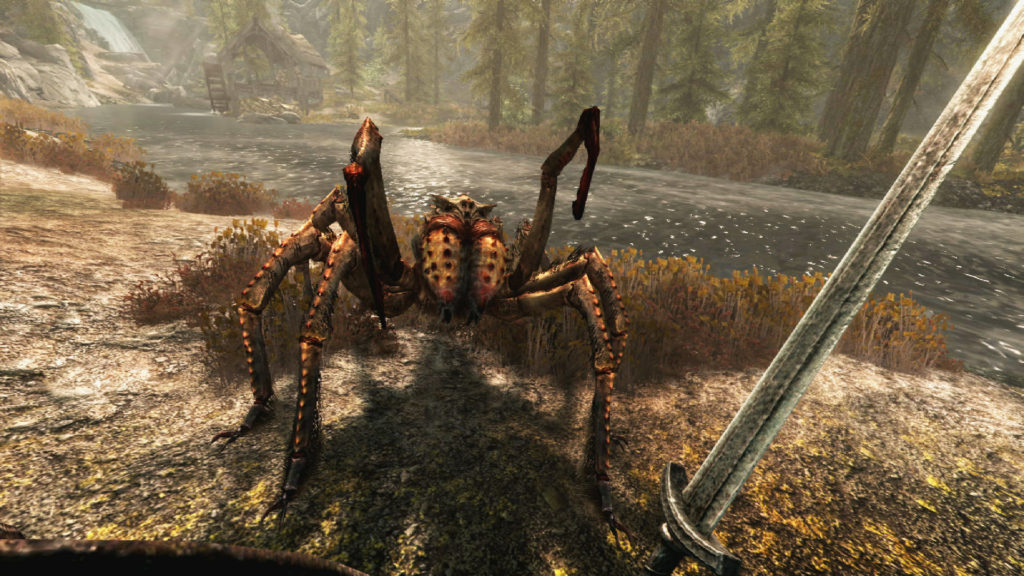 Developed by the award-winning Bethesda Fame Studios, Skyrim VR is a fully immersive fantasy game that will keep you on your toes. It also happens to be one of the best RPG of all time. Exploring mountains and endless landscapes while fighting dragons and other foes in this beautifully made adventure game.
Your body will be put through a total fitness work out, burning calories and shedding pounds as you go. With stunning graphics and user-friendly controls, you can enjoy super precise bow and arrow shooting, easier markers when in map mode, and overall more realistic movements when using the PSVR, the very best of these being particularly noticeable when swimming.
Fruit Ninja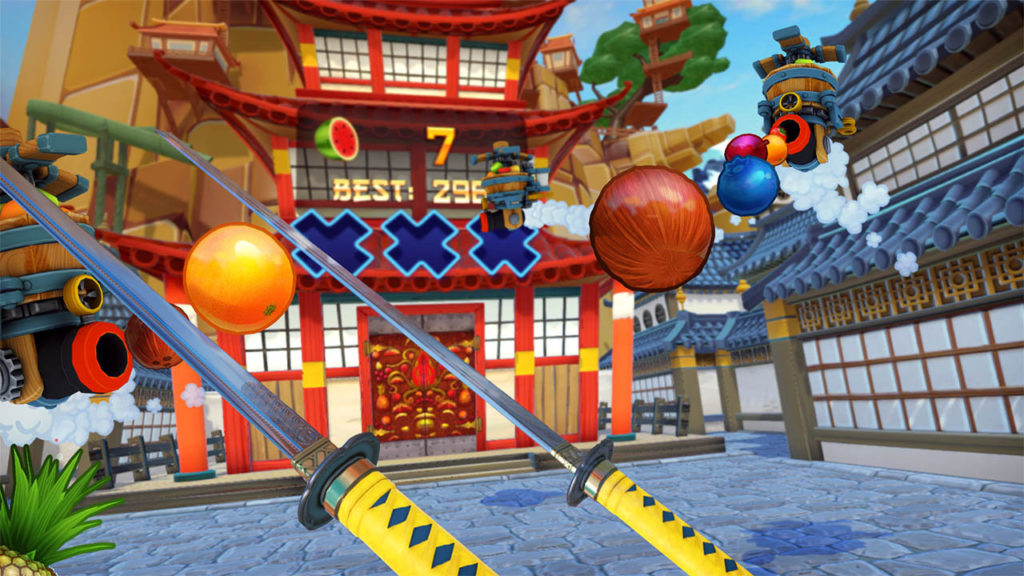 The ever-popular Fruit Ninja started off as a smartphone game that entertained commuters everywhere. Now, it has become a super fun PSVR game that is not only easy to play and highly addictive, it also helps you to work out! Tone up whilst swiping, juggling, and skewering fruit, while dodging bombs and beating your previous best scores.
This grown-up version also allows you to battle with two swords at once, making the action even quicker. You can choose from quick play or long sessions to help tailor your game to suit your own individual fitness requirements. Fruit Ninja is a fun, immersive game where you'll get fit without even noticing how many muscles you're exercising.
Final Thoughts
PSVR Fitness Games are a unique and innovative way to fully immerse yourself into a game while shedding a few pounds on the side. There is a wide variety of games out there to choose from, all of which can be used with your PSVR, so you're guaranteed to find a gaming workout that suits you.
Featured Image Credit: David Dvořáček on Unsplash
FAQ
Is VR good exercise?
VR can be good exercise and depending on the game and how much you throw yourself into, you can burn a lot of calories. VR games can be the equivalent of walking or the elliptical to rowing and tennis.
How long should you play VR?
It is recommended that you should take a 10 or 15 minute break from VR every 30 minutes.
How many calories does VR burn?
Playing VR can burn anywhere between 2 to 13 calories per minute.
Can VR help you lose weight?
VR can help you lose weight but you should also do other forms of exercise and have a balanced and healthy diet too.