If you want your game playing experience to offer the ultimate in escapism and other-worldly adventures, immersing yourself in an RPG could be just the type of game you are looking for.
RPG's offer you the opportunity to explore vast, fictitious worlds where you can become the hero of a never-ending multitude of storylines, with plenty of opportunities to improve your skills, meet new friends and grow your armories along the way.
Slay dragons and save the kingdom, solve crimes, fight zombies, or even build an entirely made-up world for your alto-ego to live in, all from the comfort of your home. From the early days of Dragonstomper and Bokosuka Wars in the 1980s to the huge, technically superb RPG games available today, RPG's are more popular today than ever before.
30 Best Rpg Games for PS4
With thousands of games out there to choose from, there will be something to suit every age and level of player. Here are 30 of the very best RPGs available on PS4.
Valkyria Chronicles 4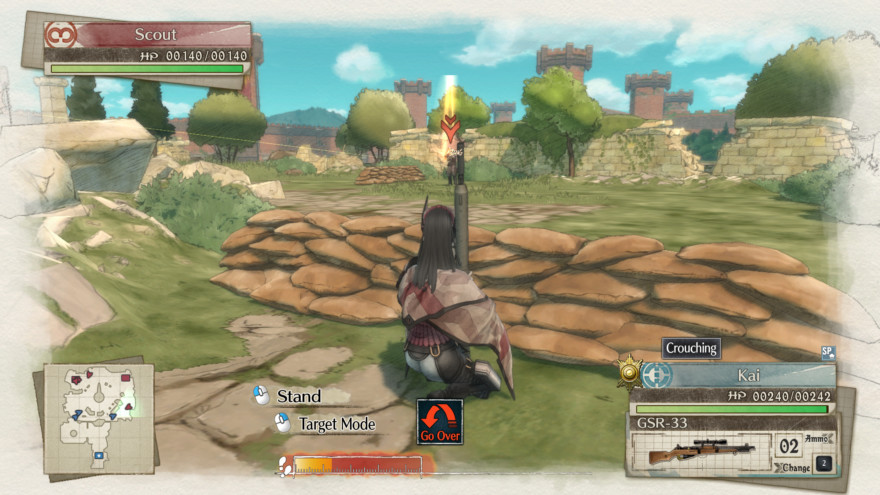 Release Date: 25th Sep 2018 (USA) / 25th Sep 2018 (Europe)
Publisher: SEGA
Developer: SEGA
Valkyria Chronicles 4 is part of the SEGA's tactical series that includes the iconic Shining Force, Total War, and other much-loved games that require players to think with both their head and their handhelds. Using the BLiTZ Battle System, this part RPG, part-turn-based strategy game, will see soldiers fight against the imperial threat on bigger maps than ever before.
Players can enjoy part real-time 3rd person shooter action, as the journey of Squad E unfolds before them. With stunning CANVAS graphics, a wealth of new characters as well as many of the more familiar ones, and visually superior and far more challenging battlefields to fight on, Valkyria Chronicles 4 offers literally hours and hours of RPG fun.
Kingdom Hearts Iii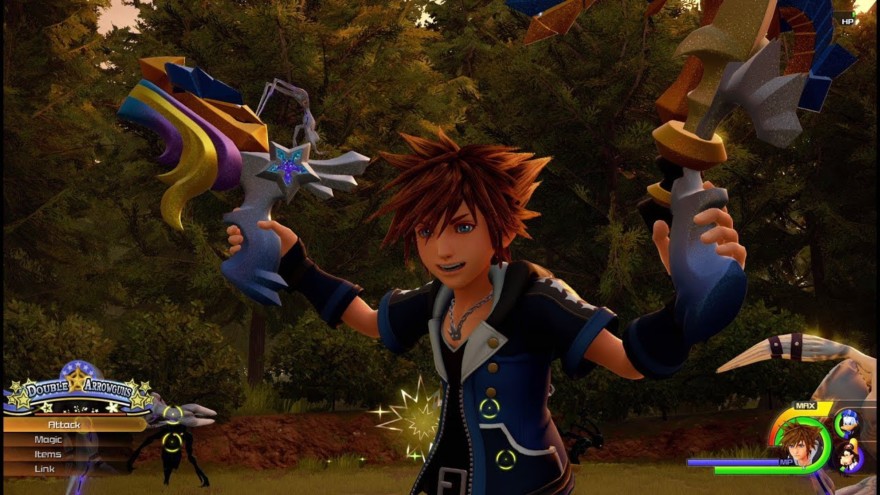 Release Date: 29th Jan 2019 (USA) / 29th Jan 2019 (Europe)
Publisher: Square Enix
Developer: Square Enix
Kingdom Hearts III is the final installment in the adventures of Sora and his friends, this time bringing the surreal Disney and Final Fantasy crossover crashing to an end. Inviting storytelling and a host of familiar faces including Mickey Mouse, Hercules, Buzz Lightyear, Simba, and a swathe of Disney Princesses, add a family-friendly feel to Final Fantasy style fight scenes, as well as darker and more intense levels of action.
Related to, but not leading on directly from Kingdom Hearts II, this final romp through Square Enix's strangely successful collaboration, brings with it larger worlds to explore and some super flashes of action. However, real fans of the series may find that it ends with less of a bang and more of a whimper.
Final Fantasy Xv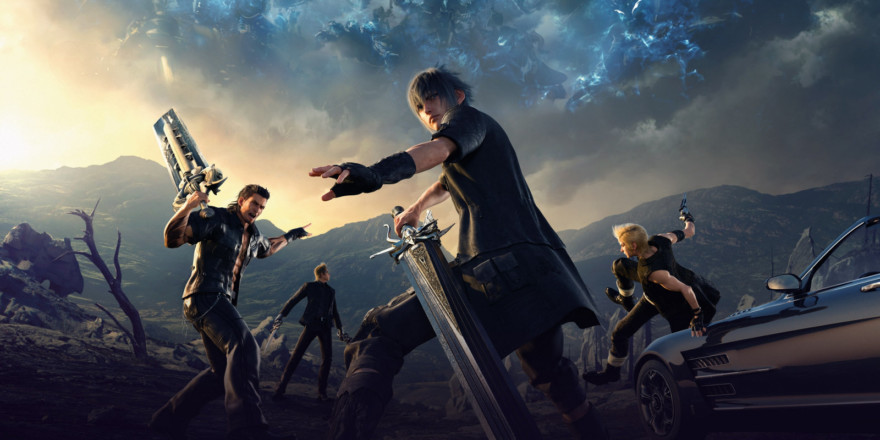 Release Date: 29th Nov 2016 (USA) / 29th Nov 2016 (Europe)
Publisher: Square Enix
Developer: Square Enix
This most recent installment of the Japanese science-fantasy game series is packed full of the usual recurring elements, game mechanics, and familiar character names that devotees love. Carving out its own unique path alongside many of the darker, more violent RPG adventures, this is a thoroughly enjoyable game from start to finish.
Whether you are a first time FF player or an avid fan of the franchise, you can join Prince Noctis and his fellow travelers in their fight against evil. The companionship and human relationships that make this franchise so unique are made to feel even more substantial with the use of real-time combat that will keep you feeling like a cohesive fighting unit at all times.
This edition is incredibly user-friendly and immensely good fun, even if it does fail to live up to its promise in some of the spin-off storylines.
Final Fantasy X|X-2 HD Remaster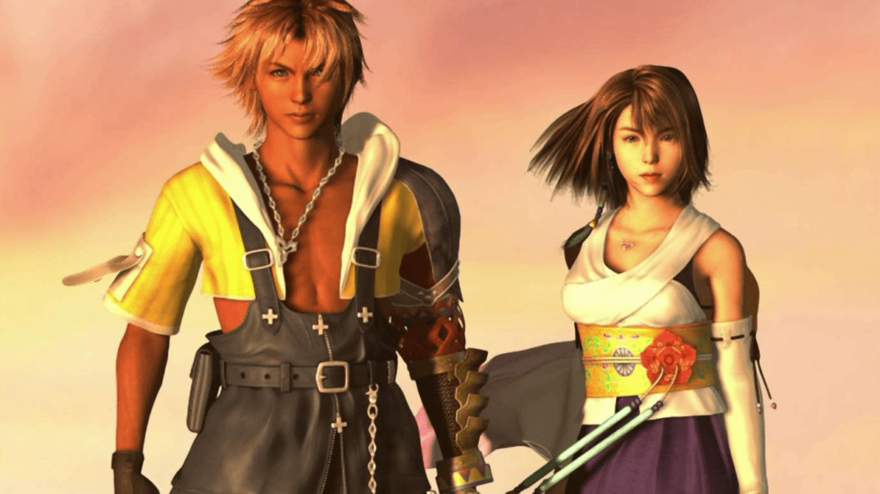 Release Date: 12th May 2015 (USA) / 15th May 2015 (Europe)
Publisher: Square Enix
Developer: Square Enix
Another epic game from the guys at Square Enix, this edition of the epic Final Fantasy series may not be one of the newest out there, but it is still certainly one of the best. This remastered version brings with it enhanced art and music, beautiful graphics, and a ton of extra in-game content.
Sharper graphics allow players to pick up more contextual detail than could be found in the original version, and the cross-save compatibility offers you two games for the price of one.
While the gameplay is pretty similar to the original edition, you can now change the music back to the original score to give the game a more authentic feel, and the cross-save function allows you to transfer your PS3/Vita save directly to your PS4, meaning you can literally play anywhere, for longer.
Nioh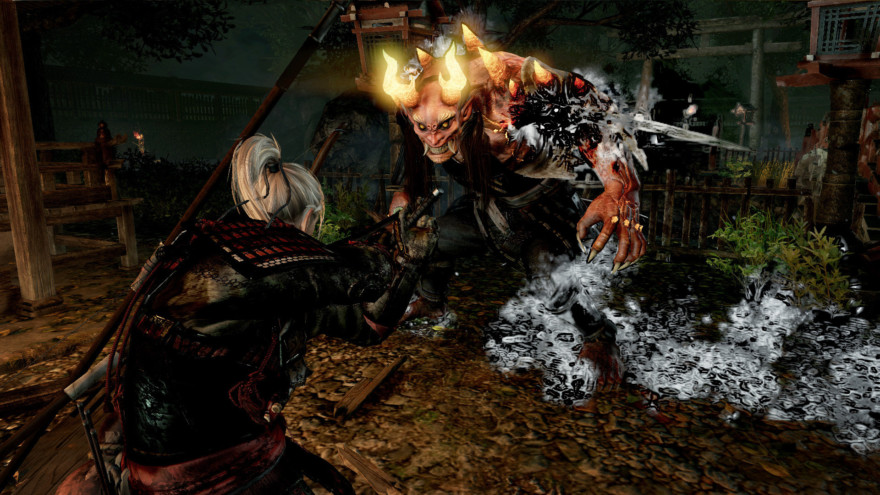 Release Date: 7th Feb 2017 (USA) / 8th Feb 2017 (Europe)
Publisher: Sony Computer Entertainment
Developer: Team Nin
Developed by the giants at Sony Computer Entertainment / Team Ninja, Nioh offers the player what feels like never-ending layers of intricate gameplay that becomes more thrilling and rewarding at every turn. Much more than the Dark Souls clone that it has been accused of being, Nioh is full of fast-paced swordplay and extremely satisfying samurai action.
Join a colorful cast of characters on a journey that is both seriously challenging and joyfully lighthearted in equal turns. User-friendly tutorials will have you fighting like a pro in no time, and the menus, skill bonuses, and item shortcuts make it easy to defeat the bad guys along the way.
While some of the character stories may feel a little unbelievable, the thrilling conclusion and over 70 hours of gameplay make Nioh a must-play game for all serious RPG fanatics.
Dragon Age: Inquisition

Release Date: 18th Nov 2014 (USA) / 21st Nov 2014 (Europe)
Publisher: Electronic Arts
Developer: BioWare
Despite having been overtaken by more popular developers in recent years, Dragon Age: Inquisitions still manages to stand its ground as one of the best RPG's to play on the PS4. Using a choice-driven narrative, players can make important decisions and enjoy exquisite role-playing situations in order to become the savior of Thedas.
Together with your own band of champions, you will shape the future of Thedas on your personalized journey through the hidden caves of this large and incredibly detailed world of adventure. Brilliant graphics and authentic storytelling make this an RPG that everyone should play at least once.
The Elder Scrolls Online: Tamriel Unlimited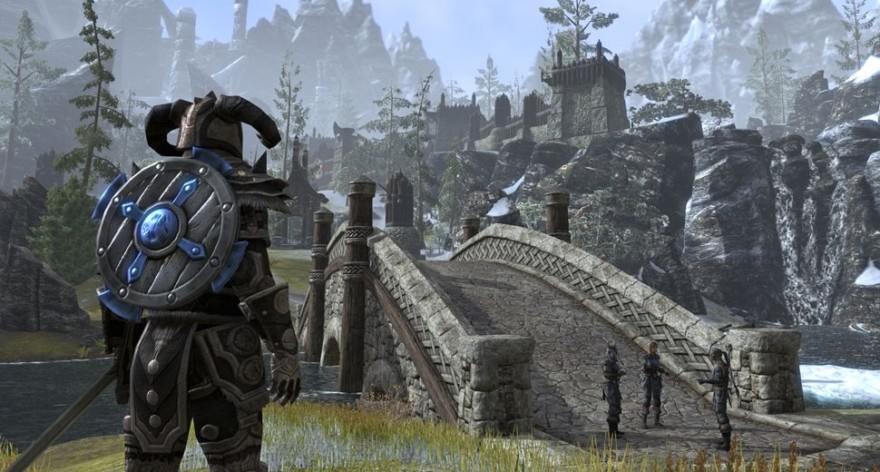 Release Date: 9th Jun 2015 (USA) / 9th Jun 2015 (UK/EU)
Publisher: Bethesda Softworks
Developer: Zenimax Online Studios
Not one to be rushed through, this epic MMORPG (or massively multiplayer online role-playing game to give it its full descriptive title), now comes complete with an even bigger map than ever before. Unbelievably gigantic, in fact, there are almost endless game adventures to be had here, making The Elder Scrolls Online: Tamriel Unlimited without limits both by name and by nature.
The sheer size and scope of the game will make for many hours happy role-playing at home while interacting with friends or on your own, as you explore and conquer in the now-familiar Elder Scrolls world.
The Elder Scrolls V: Skyrim – Special Edition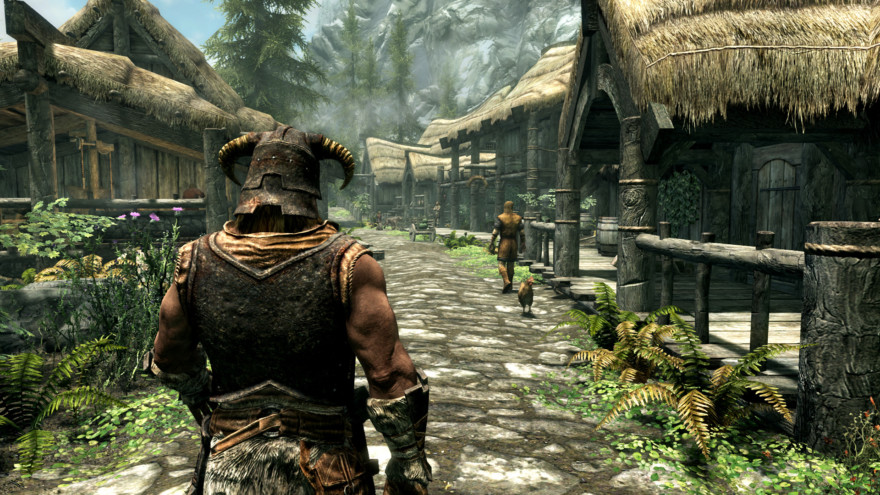 Release Date: 28th Oct 2016 (USA) / 28th Oct 2016 (Europe)
Publisher: Bethesda Softworks
Developer: Bethesda Game Studios
Remastered and reworked as a Special Edition on PS4, this version is a vast improvement on the somewhat messy original. With the world of Skyrim still considered to be one of the very best open worlds to be found on any platform, players can enjoy award-winning and critically acclaimed graphics, actions, and authentic RPG gameplay.
With brand new quests, environments, and characters introduced for this special edition, players can get lost inside this epic fantasy PRG game, as well as raising their game with a selection of improved armor, weapons, and so much more.
Assassin's Creed Odyssey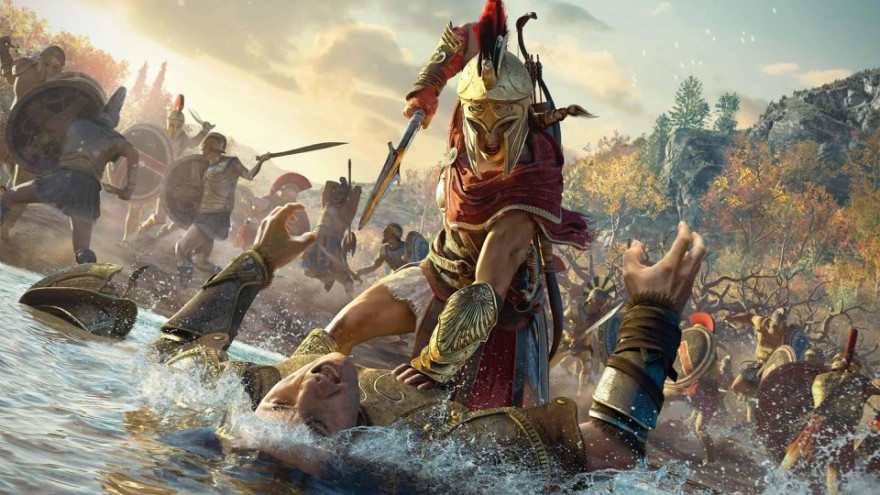 Release Date: 5th Oct 2018 (USA) / 5th Oct 2018 (Europe)
Publisher: Ubisoft
Developer: Ubisoft
Set way back in the days of Ancient Greece, this game really is the stuff of legends. While the Assassin's Creed series has long been known for creating huge storylines and authentic characters, this prequel to the franchise offers gameplay that is bigger and better than ever before.
Taking the helm of the adventure in the guise of a Greek mercenary and a descendant of the Spartan king Leonidas I, players can enjoy more emphasis on the role-playing element and decision making than some of the previous games in the series have offered.
Add to that the extended dialogue options, a seemingly endless array of side-quests, and a ton of multiple endings, and you have the makings of a seriously good RPG for Playstation 4.
Odin Sphere: Leifthrasir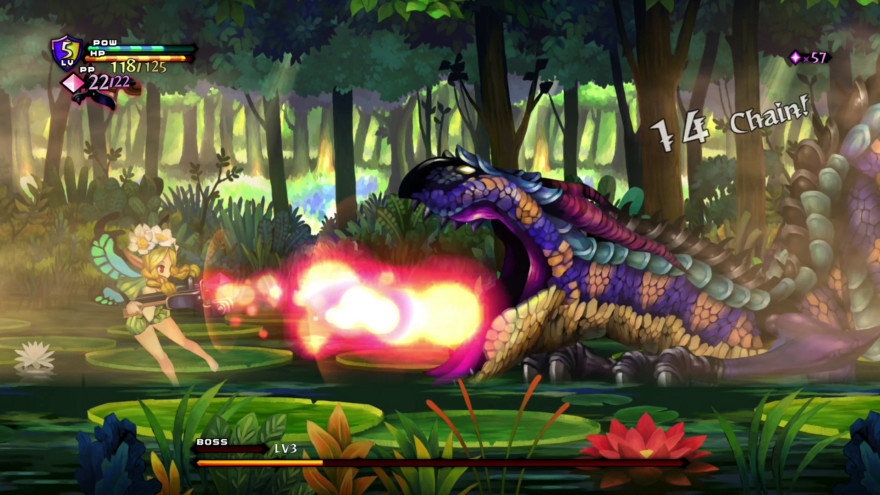 Release Date: 7th Jun 2016 (USA) /24th Jun 2016 (Europe)
Publisher: Atlus
Developer: Vanillaware
As this epic story unfolds through the medium of ancient Norse legends, you and your fellow protagonists will weave your way through the story to an eventual Armageddon.
Using side-scrolling action and simple controls, this game is suitable for PRG players of all abilities, as you travel through various levels collecting items, solving quests, and enjoying the action along the way.
This 2D action story sees neighboring kingdoms clash over the fall of the Erion, in this lavishly illustrated, refined edition full of emerald forests and chasms of fire. With the five key character storylines intertwining from beginning to end, and with the addition of new monsters, plots, and an updated battle system, you will never get bored in the land of Odin's Sphere.
Dragon's Crown Pro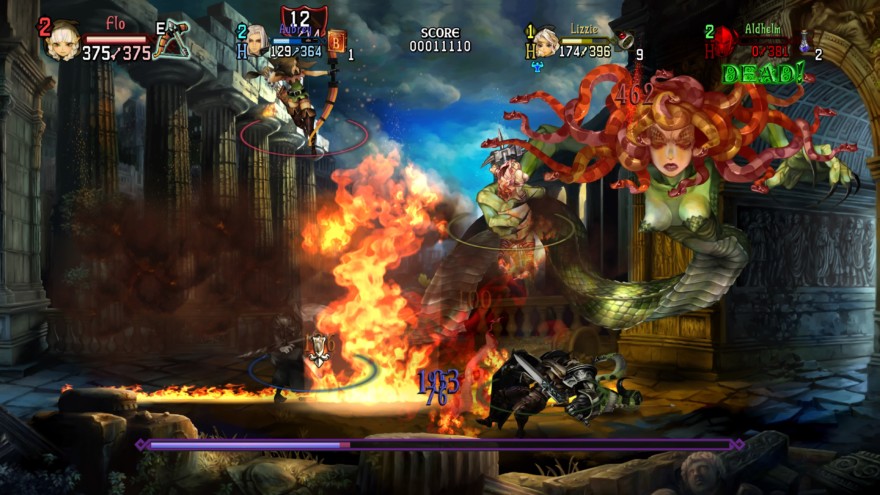 Release Date: 15th May 2018 (USA) / 15th May 2018 (Europe)
Publisher: Atlus
Developer: Vanillaware
As one of the best selling beat-'em-ups of the last ten years makes a return to the PRG stage, players can once again enjoy the stunning 2D brilliance that the original game was so famous for. Set out from Hydeland Castle on an epic quest where you will encounter monster to slay, missions to complete, and Talismans and loot to collect.
This latest version brings with it an awesome, fully-orchestral soundtrack and stunning graphics, as well as the option to join up with friends as a four-player co-op. Crawl and trawl through dungeons beating baddies as you go, safe in the knowledge that game is also clever enough to cross-play and cross-save with the original.
The Legend of Heroes: Trails of Cold Steel Iii

Release Date: 22nd Oct 2019 (USA) / 22nd Oct 2019 (Europe)
Publisher: NIS America
Developer: Nihon Falcom
As part of the long-running Legend of Heroes series, and a direct sequel to Trails of Cold Steel II, this game see's the hero, Rean Schwarzer, uncover a dark plot that threatens his homeland. In order to protect his beloved Erebonia, you must help him to prepare a new generation of heroes to face their foes.
The game twists and turns through a world of intrigue and adventure, offering never-before-seen countryside, a refined combat system, and a range of fresh faces as well as old friends from previous episodes along the way.
Designed to win back Legend of Heroes devotees, as well as welcoming new ones, the game also comes with an interactive introduction to introduce new players to the ongoing story so that they are able to dive right in.
Nier: Automata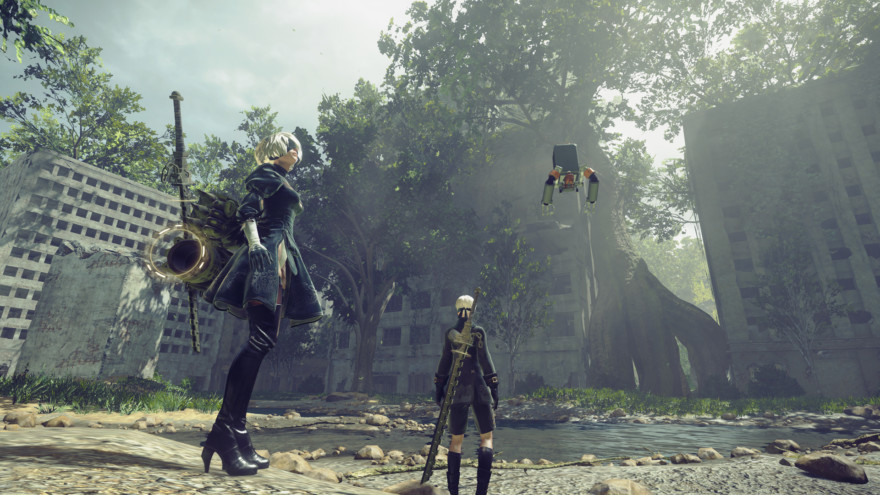 Release Date: 7th Mar 2017 (USA) / 10th Mar 2017 (Europe)
Publisher: Square Enix
Developer: PlatinumGames
This heavy-duty adaptation of Shakespeare's Hamlet may feel a bit slow and meandering for the first 20 hours or so, but once you get there, you will be rewarded with some of the most beautiful and perfectly narrated storytelling to be found in any game today.
As you join the story of androids 2B, 9S, and A2 and their battle to reclaim the machine-driven dystopia overrun by powerful machines, you will be immersed in mind-blowing character action, awesome graphics and gameplay and an explosive climax that will leave you shell-shocked to the extreme.
Divinity: Original Sin Ii – Definitive Edition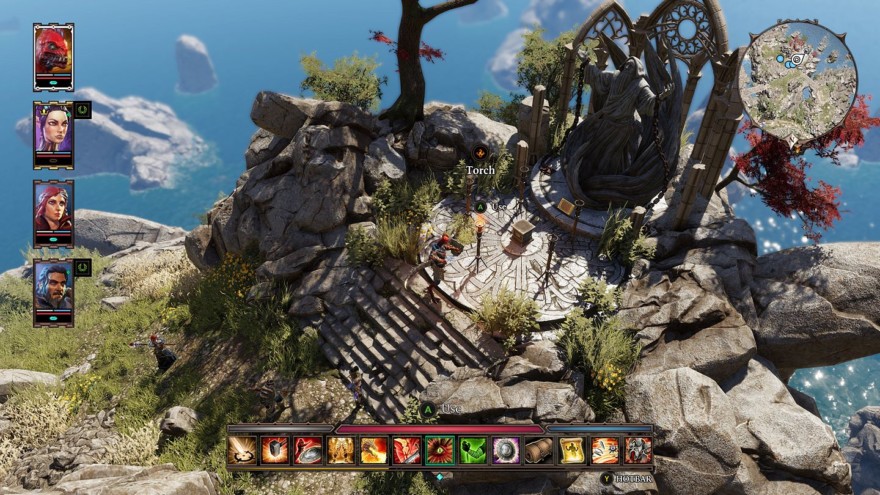 Release Date: 31st Aug 2018 (USA) / 31st Aug 2018 (Europe)
Publisher: Bandai Namco
Developer: Larian Studios
This awesome RPG offers scores of well-written characters that you, as the main character, will meet and interact with along the way. With utterly absorbing storytelling, you can lose yourself in hours and hours of action that starts with you being stranded in an island prison.
Meet Sorcerers who can harness magical energy, but be wary of the weird and vile creatures that are also attracted by their light. Customize your own character or choose from a range of pre-designed heroes to help you along the way, and enjoy every second of this beautifully designed game that allows players the freedom to shape their own adventure exactly as they like.
Fallout 4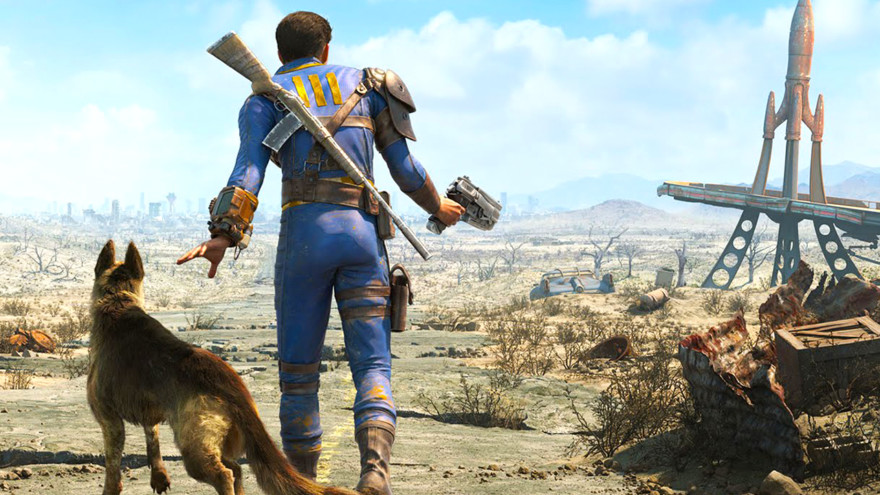 Release Date: 10th Nov 2015 (USA) / 10th Nov 2015 (Europe)
Publisher: Bethesda Softworks
Developer: Bethesda Game Studios
In this, the fifth major installment in the Fallout series, players are invited to enjoy a superbly addictive jaunt through a post-apocalyptic world. As probably one of the most ambitious RPG games ever made, you will become the sole survivor of Vault 111 and enter a world destroyed by nuclear war.
Throughout the course of this massive game, every decision counts are you fight for survival and try to rebuild the world around you. Enjoy the fully customizable character system, next-generation graphics, intense first or third person combat and collect, upgrade, and build thousands of items in the most advanced crafting system ever. Fallout 4 is most definitely a firm favorite for a reason.
Dragon's Dogma: Dark Arisen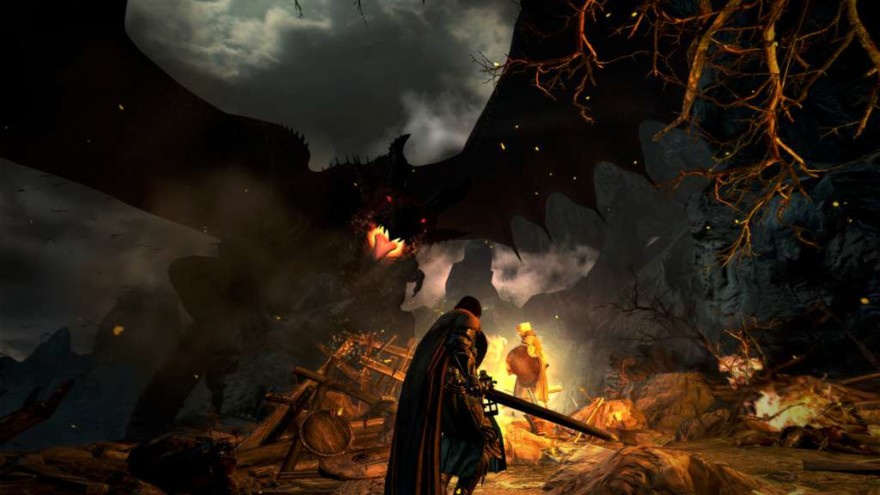 Release Date: 3rd Oct 2017 (USA) / 3rd Oct 2017 (Europe)
Publisher: Capcom
Developer: Capcom
Presented as an expanded and re-released version of the original Dragon's Dogma game, players can look forward to awesome amounts of rewarding combat action, set within a huge open world for almost endless gameplay.
The epic adventures to be found within this newly remastered model offer dynamic combat experiences and a ton of new content, including scarier monsters and more customization than ever before.
As you and your three AI companions fight the ever-present foe, you can enjoy stunning visuals and Full Steam platform support to enhance your player satisfaction just that little bit further. A great game that will keep you in combat for quite some time.
Judgment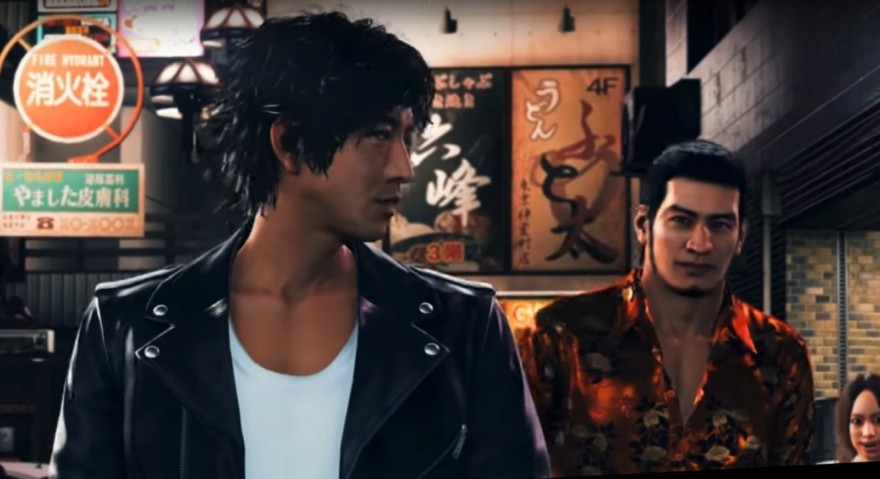 Release Date: 25th Jun 2019 (USA) / 25th Jun 2019 (Europe)
Publisher: SEGA
Developer: Yakuza Studio
This action-adventure is a spin-off from the crime-filled Yakuza series that adds a whole new dimension of private detecting to the previous proceedings. Prepare to play the game through the eyes of a rough around the edges detective called Takayuki Yagami, as you examine all the evidence, question suspects, and, ultimately, solve tough cases.
Coming complete with the richly drawn out characters and the kind of gripping storylines that Yakuza Studio is so famous for, Judgement works incredibly well as a standalone RPG, making it just about perfect for players of all abilities, regardless of whether they are familiar with the franchise or not.
Yakuza: Kiwami 2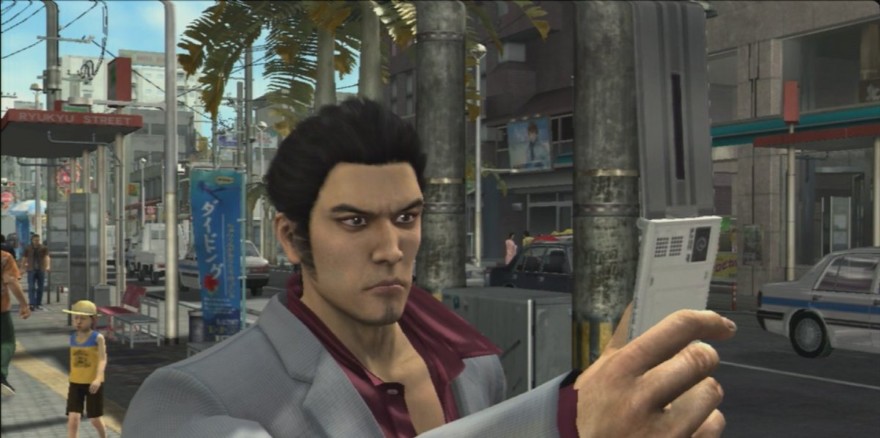 Release Date: 28th Aug 2018 (USA) / 28th Aug 2018 (Europe)
Publisher: SEGA
Developer: Yakuza Studio
This recreation of original Yakuza 2 has been rebuilt in their groundbreaking Dragon Engine, meaning modern-day players can expect to experience awesome graphics and seamless transitions this time around. Characters both old and new get a revamp in this version, including fun-favorite Yuki, and even Majima appears as a playable character this time around too.
With a faithful translation of the original Japanese script, a new variety of rewarding challenges including mini-games such as Golf Bingo and some brutal Heat Actions, this remastered version offers game-fans some of the best Yakuza experiences available today.
Horizon: Zero Dawn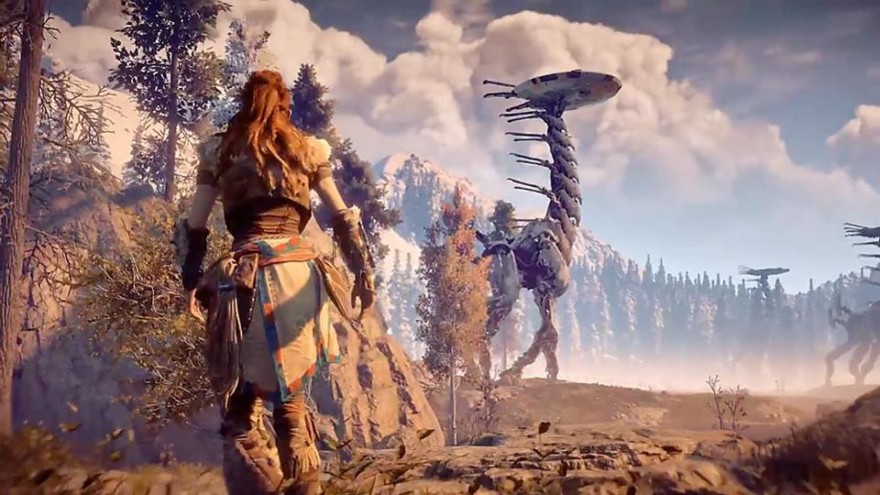 Release Date: 28th Feb 2017 (USA) / 1st Mar 2017 (Europe)
Publisher: Sony Computer Entertainment
Developer: Guerrilla Games
With its superbly scripted narrative, stunning visuals, and flawless execution, this is an amazing first attempt at an RPG by Guerilla Games. In a post-apocalyptic world where machines have dominated the world, you will need to search every corner of a realm filled with relics of old and buildings of mystery, to rediscover your past and discover the many secrets of a forgotten land.
Offering totally exhilarating action role play, you will be able to embark on an awesome journey that will touch all of your emotions as you unravel mysteries, discover ancient artifacts and futuristic technologies, all in the course of saving the planet, and possibly life itself. No pressure!
Dragon Quest Xi: Echoes of an Elusive Age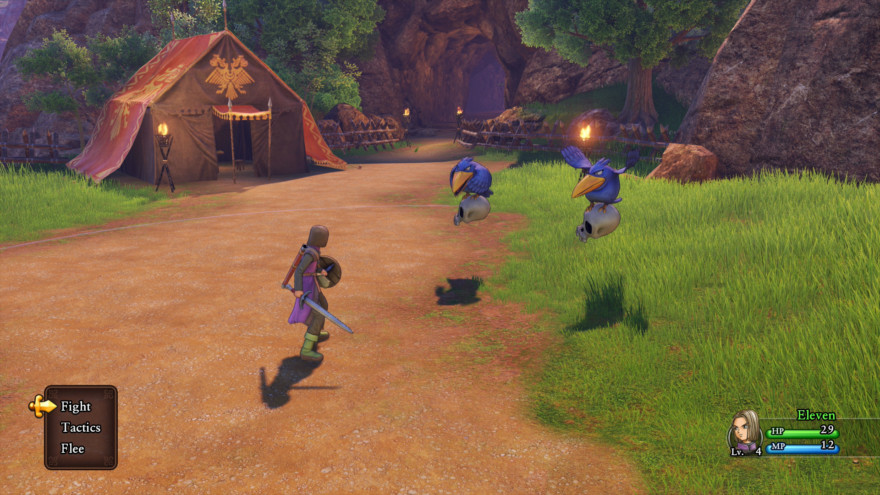 Release Date: 4th Sep 2018 (USA) / 4th Sep 2018 (Europe)
Publisher: Square Enix
Developer: Square Enix
Join a hunted hero and his band of followers as they embark on a journey to uncover the mystery of his fate. Based in a huge world that offers over 100 hours of game playing magic, players will love the incredibly realistic detail, stunning graphics, and visuals and well thought out storylines.
With a ton of side-quests and mini-games to keep even the sharpest of game players interested, you and your band of supporting characters can travel across continents and over oceans to learn more about the threat facing the world. Seemingly endless fun for anyone who wants to RPG themselves as the hero that saves the world.
Dark Souls Iii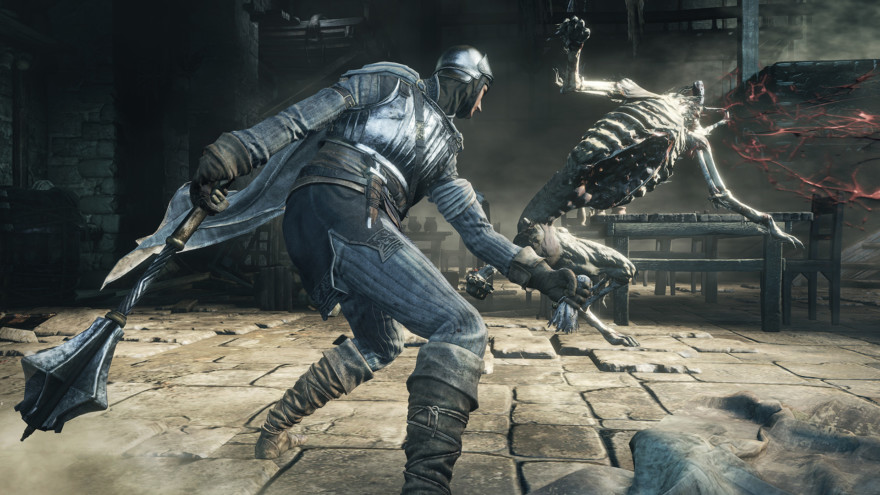 Release Date: 12th Apr 2016 (USA) / 12th Apr 2016 (Europe)
Publisher: Bandai Namco
Developer: From Software
As the final part of this uber-popular trilogy, fans and newcomers alike can look forward to the same stunning art, pin-sharp graphics, and all-round super polished feel as FromSoftwares previous offers. This final part of the story delivers RPG gaming satisfaction in spades, with the added bonus of awe-inspiring weapon arts sprawling multi-level design, thrilling combat, and masterful storytelling.
Prepare to push the boundaries in this most ambitious chapter of the critically-acclaimed and genre-defining series. With faster gameplay than ever before and the most intense combat action ever, both loyal devotees and newcomers to the Dark Souls franchise will find themselves fully immersed in the Darkness this time round.
Yakuza 6: The Song of Life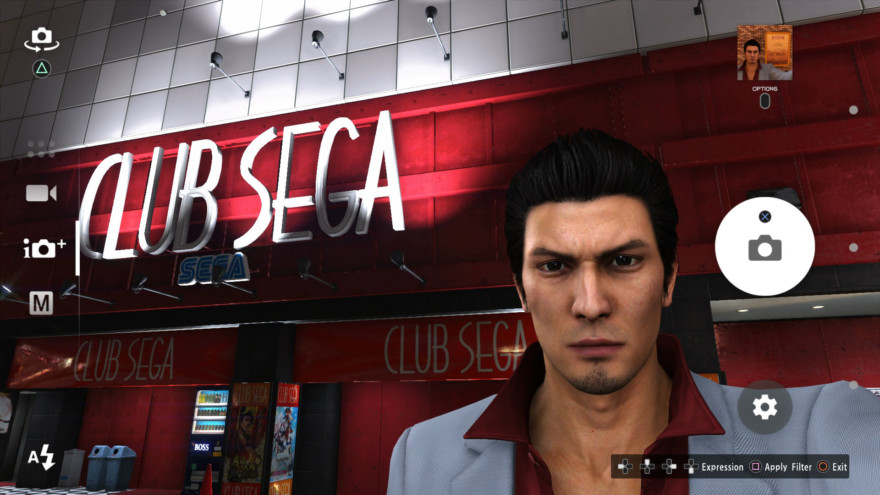 Release Date: 17th Apr 2018 (USA) / 17th Apr 2018 (Europe)
Publisher: SEGA
Developer: Yakuza Studio
As the final chapter in the life story of Kazuma Kiryu, Yakuza 6: The Song of Life will keep you guessing from beginning to end. Based in the seedy Japanese underworld, this latest installment features lifelike animations, stunning visuals, seamless transitions, and much, much more.
Players can explore Kamurocho Reborn and the Scenic Views of Onomichi, as well enjoying revamped mini-games such as karaoke, batting cages, darts, hostesses, and the SEGA arcade, or try their hand at new additions including RIZAP Gym, Cat Cafe, and the Clan Creator.
With plenty of fight actions to be had and bone-breaking Heat-Actions, this is also still one of the best street fighting RPGs around, thus proving that next-gen Yakuza is utterly awesome.
Final Fantasy Xii: The Zodiac Age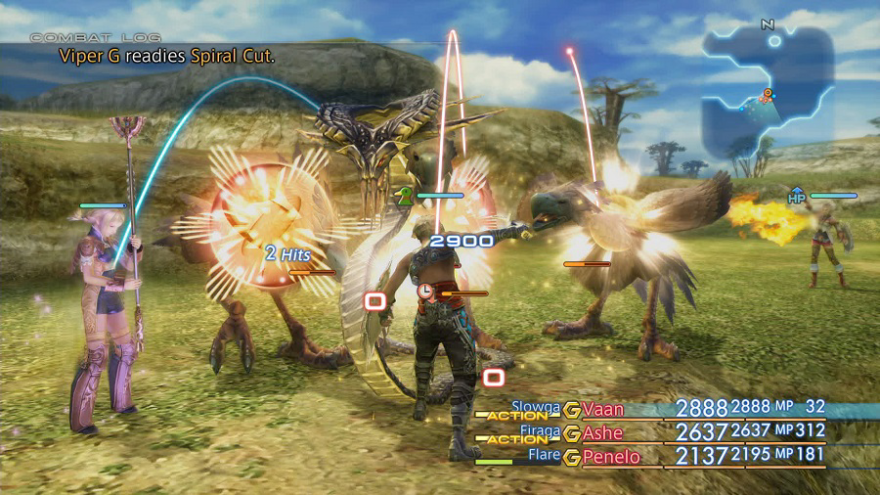 Release Date: 11th Jul 2017 (USA) / 11th Jul 2017 (Europe)
Publisher: Square Enix
Developer: Square Enix
Final Fantasy XII has been fully and lovingly remastered to reappear as The Zodiac Age on the PS4. As one of the best ever games in the series, this new version brings the very best of old school RPG with some modern-day twists. Offering a seemingly endless amount of gameplay, players can also enjoy the latest-generation HD graphics and True 7.1 surround sound.
The Zodiac Job System is an improved character leveling system that works to include player preferences, while the new Tial Mode for testing the Speed Mode and the modern enhancements, including increased support and share functionality, auto-save and shortened loading times make this a great game for players of all abilities.
Final Fantasy Xiv Online: A Realm Reborn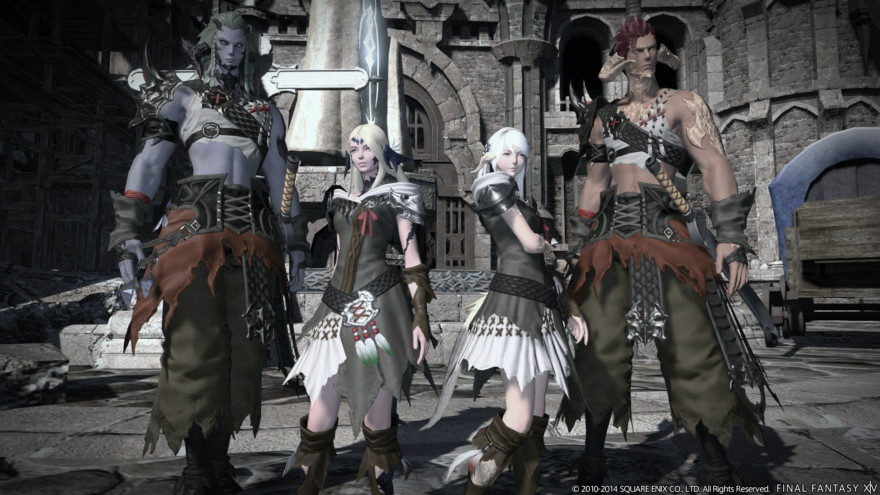 Release Date: 14th Apr 2014 (USA) / 14th Apr 2014 (Europe)
Publisher: Square Enix
Developer: Square Enix
As one of the most elegant and comprehensive MMO's ever made for the PSA, Final Fantasy XIV Online: A Real Reborn still leaves most of its contemporaries standing. The huge RPG will keep you entertained for days, weeks, and even months at a time, and comes complete with an amazing soundtrack to compliment the action. Play alone or with friends, and experience this awesome RPG for yourself.
You are taking some of the very best elements from the previous FF versions, including chocobos and moogles, the Crystal Tower, Magitek Armour, Cait Sith, and Limit Break.
This new edition also comes complete with a unique armory system, an active time event system that opens world events to shape the world around you and the type of high quality, visually breathtaking scenery and graphics you would expect from the series. Awesome gameplay all round.
Diablo Iii: Reaper of Souls – Ultimate Evil Edition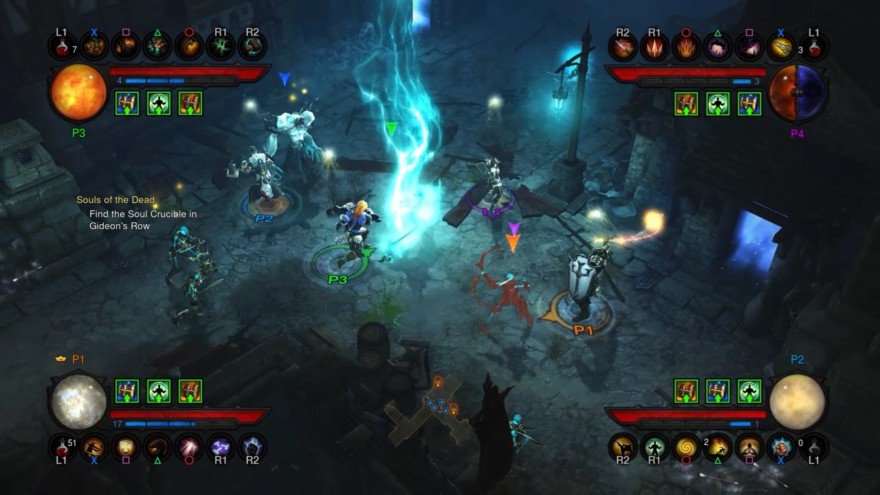 Release Date: 19th Aug 2014 (USA) / 19th Aug 2014 (Europe)
Publisher: Blizzard Entertainment
Developer: Blizzard Entertainment
Face the darkness and battle the demonic hordes with over 13 million other players who also really love this title. The Ultimate Evil Edition gives you both Diablo III and the Reaper of Souls expansion set, meaning you get a lot more evil to expel in one handy package.
Enjoy epic customization as you get to choose your character from a range of skill sets and classes, and find your way through the quest to take up arms against your enemies.
Choose to take on the five challenges that await you in the Diablo III storyline, or spend hour upon hour exploring your surroundings and hunt down the elder evils that lurk in the world of Adventure Mode. Not satisfied with being one of the best RPG games out there, you can also team up with your friends on screen or online to become an unstoppable force against evil.
The Outer Worlds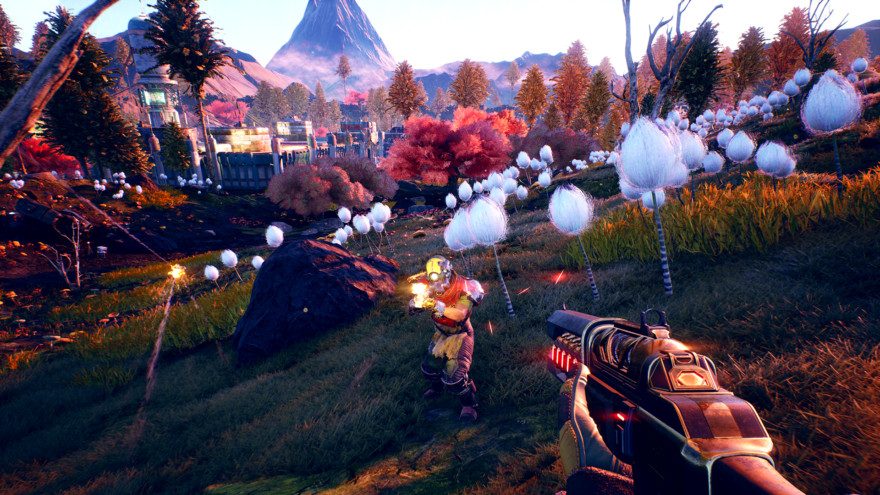 Release Date: 25th Oct 2019 (USA) / 25th Oct 2019 (Europe)
Publisher: Private Division
Developer: Obsidian Entertainment
This beautiful sci-fi adventure seamlessly offers triple delights in the form of a cleverly written script, great characters, and thoroughly enjoyable combat action. Journey across the doomed space colony of Halcyon, in this single-player, first-person RPG, where the player-driven story will keep you entertained for many, many hours.
Encounter various factions in the furthest reaches of space, as you alone control the decisions and gameplay to reach a variety of game end scenarios. Join together with a host of companions along the way, and let the game help you to become a better grade of a hero as its tracks experiences that you aren't particularly good at along the way.
Beautiful, immersive, Sci-Fi fun for PRG fans everywhere.
Monster Hunter World: Iceborne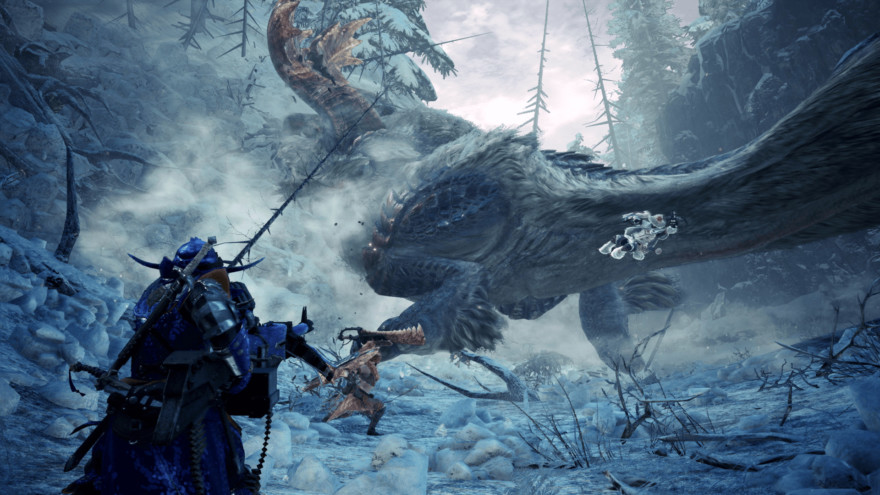 Release Date: 6th Sep 2019 (USA) / 6th Sep 2019 (Europe)
Publisher: Capcom
Developer: Capcom
Offering incredibly addictive gameplay alongside sharp graphics, stunning visuals, and an awesome storyline, Monster Hunter World: Iceborne will keep you glued to the screen both during, after, and in-between the action.
Offering a polished and incredibly rewarding gaming experience, this is a title that never really stops giving as you choose from your own adventure, get caught up in combat, or enjoy some of the many co-op side quests.
With an all-new storyline to lose yourself in, this version will take you to frozen terrains that offers some of the largest regions in the game so far. This version builds and expands upon every aspect of the original game, and offers players a wealth of new challenges and plenty of surprises.
Persona 5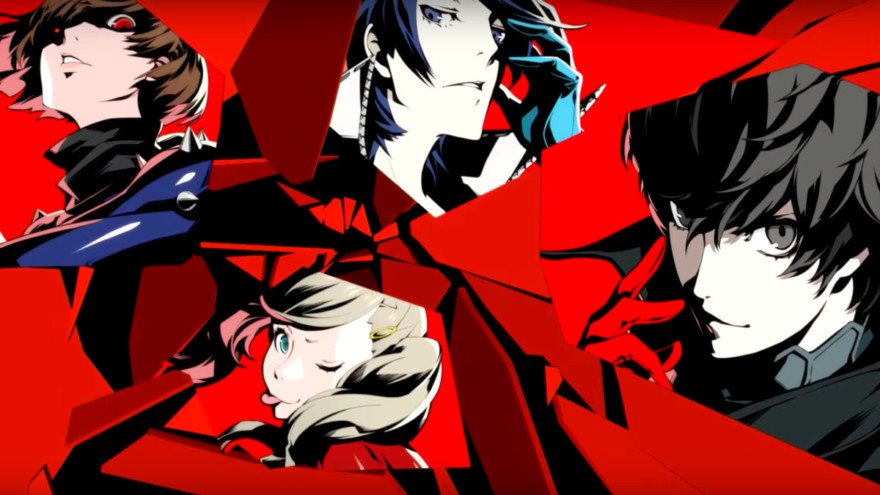 Release Date: 4th Apr 2017 (USA) / 4th Apr 2017 (Europe)
Publisher: Atlus
Developer: Atlus Persona Team
As the sixth installment of the Persona series, Persona 5 is a role-playing video game that offers fast-paced Japanese style excitement with lots of action sequences and RPG mechanics along the way. Characters are beautifully stylized, and even your enemies look hot in the elegant anime-style cut out scenes.
Sticking very much to its tried and tested legacy, this installment of the game features the fresh sounds of acid jazz in a thoughtfully compiled soundtrack, while you can beat the bad guys useful graceful Phantom Thief action. Easy to learn but harder to master controls are both a challenge and their won reward for newcomers and devoted Persona players alike.
An excellent game that keeps to the use of guns and clever combat to keep it exciting without becoming complicated.
Bloodborne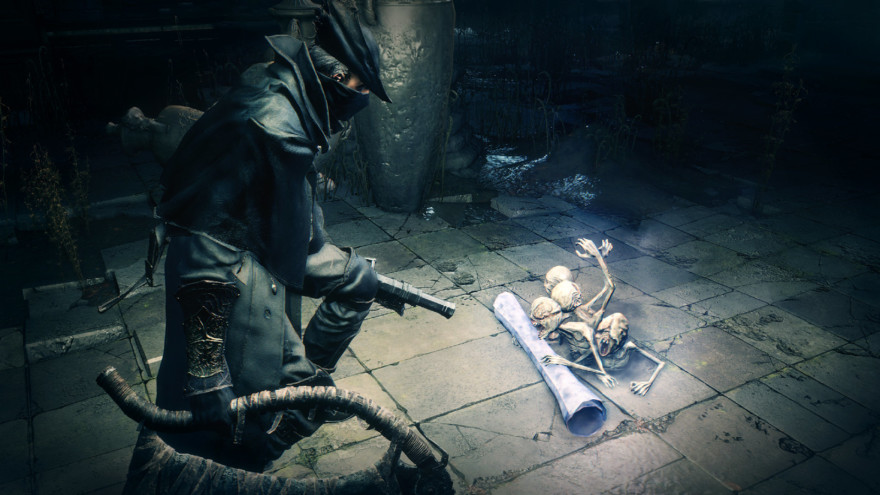 Release Date: 24th Mar 2015 (USA) / 27th Mar 2015 (Europe)
Publisher: Sony Computer Entertainment
Developer: From Software
Set against a chilling Gothic backdrop, Bloodborne's take on the Cthulhu tales is an RPG with a difference. This 3rd person action RPG is brimming with eery darkness and unrelenting terror. Players are forced to face their game fears as they search for clues and answers in the super spooky city of Yharnam, that is cursed with a strange, deadly and unidentifiable virus.
With danger and death at every turn, this game will challenge you to simply stay alive, using your mental agility and decision making alongside sharp combat skills and good old fashioned luck to get out of their alive. You can battle the bad guys on your own, or join forces with others to a more coordinated attack, in this exciting, one-of-a-kind PRG game on the PS4.
The Witcher 3: Wild Hunt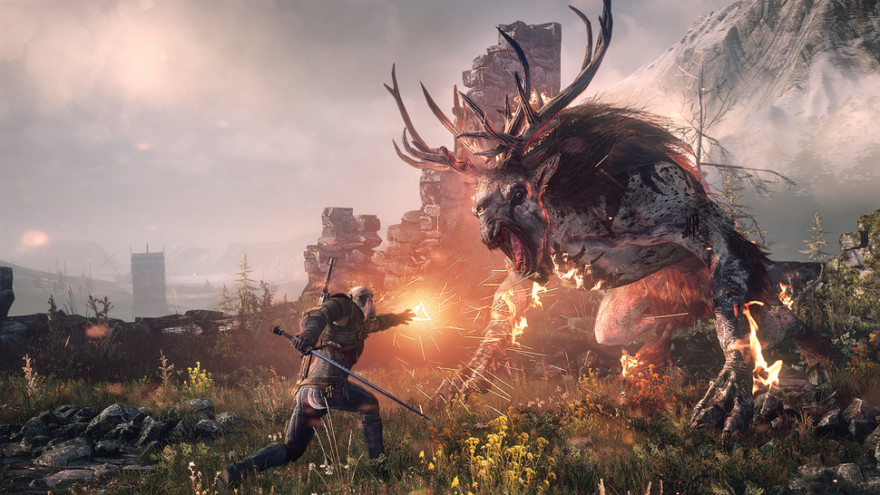 Release Date: 19th May 2015 (USA) / 19th May 2015 (Europe)
Publisher: Bandai Namco
Developer: CD Projekt Red
Topping the list of nearly all "best RPG" lists ever made, The Witcher 3: Wild Hunt really does set the standard for role-playing video games, going forward. With a truly vast open-world packed full of stunning set dressing and impressive attention to literally every little detail, this one will be hard to beat.
Side quests are just as much fun as the main story, and for every choice, you make there is a consequence sometimes good, but often very bad. The Witcher 3: Wild Hunt takes you just bout as close to really living in an imaginary world das you could ever come.
As war engulfs the Northern Realms, your goal is to find the Child of Prophecy, a living weapon that can change the world as you know it. Learn to destroy your foes using a range of upgradeable weapons, mutating potions and combat magic, hunt down monsters and savage beasts, and upgrade your weaponry along the way, to ensure that you succeed at this one-of-a-kind, totally awesome RPG.
Final Thoughts
Racing games, shoot-em up's, sporting activities, and even problem-solving puzzles all have their own place in the video game hall of fame. But devotees of RPG's know just how exciting, intriguing, and all-round addicting this type of gameplay can be – which is why we know that this list could be expanded on and added to time and time again.
With storylines, characters, combat scenes, and imaginary worlds to suit every level of player, RPG games continue to grow in popularity.
FAQ