Everyone needs a bit of Magic in their lives, there is simply no way around that. And what better way to get this magic than with anime.
Fantasy elements have always been utilized in anime, and recently, more magic anime is being produced and loved by audiences.
So, whether you are looking to find a fun series of witchy hijinks or if you are looking for your new favorite character. This list will give you 15 different great places to start.
Best Witch Anime and Witches
15. Little Witch Academia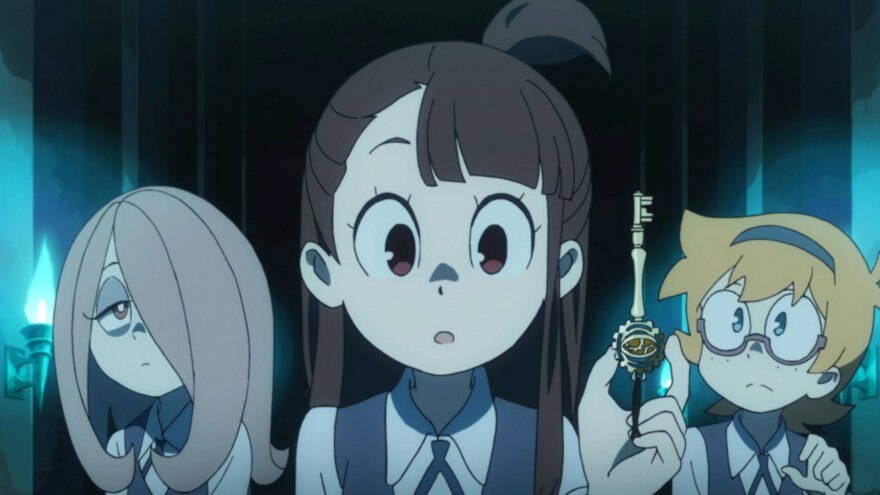 Little Witch Academia is one of the most well-known anime series concerning witches. It is a show that is loved by children and adults alike.
With an adorable art style and a wonderful story of coming of age, Little Witch Academia is sure to fulfill your magical needs, and it great for first-time anime watchers.
Little Witch Academia follows a group of young girls who attend Luna Nova Magical Academy so that they can become witches.
However, Akko does not have a magical background and finds herself struggling in her studies.
Find out what happens when these girls come across a magical artifact and have to deal with people's views of witchcraft and wizardry.
14. Kiki's Delivery Service

This movie delivers when it comes to meeting the expectations of its production company, Studio Ghibli. It is personally my own favorite Ghibli film.
Despite being released in the 80s, both the art and story remain beautiful, and they don't seem like they will become dated anytime soon.
Follow the story of Kiki, a witch who has just turned 13. As her mother tells her, she has to go and explore the world on her own to learn about her powers.
Along the way, Kiki will make friends, rivals and risk losing her magic altogether.
13. Blair – Soul Eater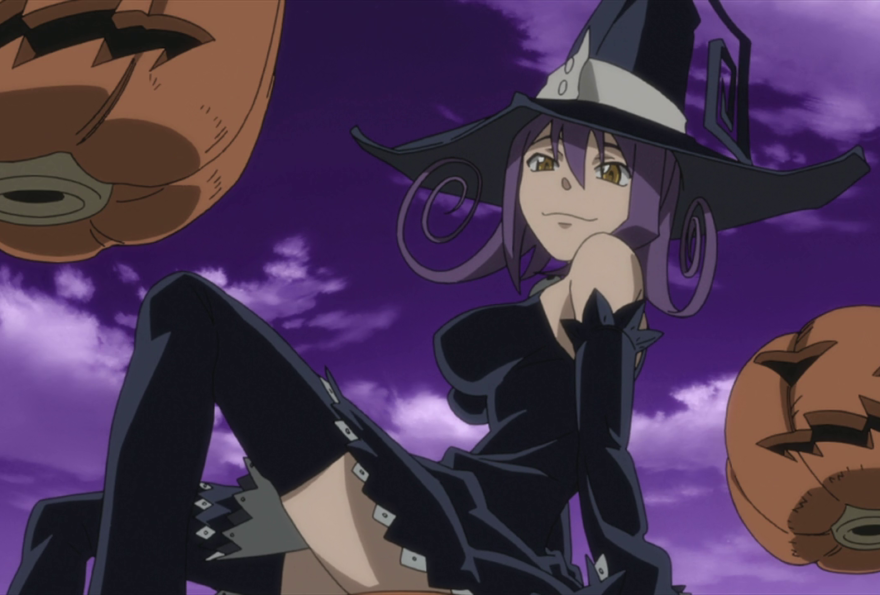 Soul Eater is not an anime heavily based around witches, but it does have some fabulous witch characters.
Blair is one of these characters, and she has been popular among fan bases for many years now. She is easily loveable with her quirky yet charming personality.
Blair is a cat witch, and throughout the story of Soul Eater, she occasionally assists the protagonists, Maka and Soul. What does she assist them with? Their quest to collect souls.
12. Flying Witch

Flying Witch is a wholesome Slice of Life anime that became rather popular upon its release. Not only does this series feature several great witch characters, but it has a beautiful art style and a fun yet intriguing plotline.
Makoto Kowata is a professional witch at only age 15. She chose to move away to live with her second cousins, making the most out of their everyday lives.
But in this picturesque village filled with nature, strange things start to happen.
11. Witch – Goblin Slayer

Witch is a character that, as you may have guessed, is a witch. Goblin Slayer is rather point blank with all of its characters, and that adds certain humor to the show.
It is a fantasy and action-heavy story about guild members who have to go on quests from the guild's job board.
Witch is a high-ranking adventurer from the guild and is in an adventuring duo with Spearman. Her personality is rather flirtatious, most likely due to the enchantress undertones that she gets from being a witch.
10. Echidna -Re:Zero

Though only appearing in arc 4 of Re:Zero, Echidna was a witch who left a powerful impact on the audience. She was a popular antagonist of the show, and her goal is to secure her rebirth into a new body.
The Witch of Greed, Echidna, has an insatiable thirst for knowledge, and her curiosity is not easily satisfied.
Whilst she is often seen as clumsy by other witches in the show, she is definitely not one to be underestimated.
9. Witchcraft Works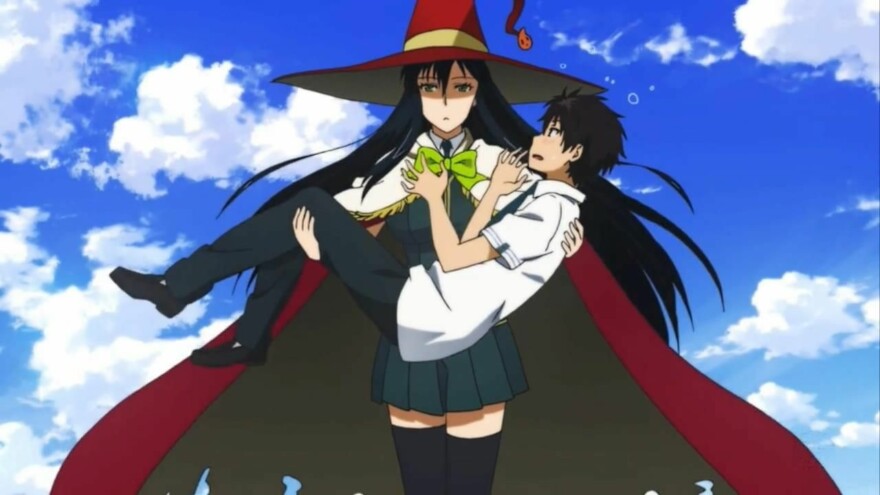 Though I will say that this show is enjoyable and has an interesting cast of characters, it is not one that you should go to if you are looking for an in-depth story. However, that isn't to say it shouldn't be on your watchlist.
Honoka is just a standard high school boy, or so he thinks. When a beautiful girl named Ayaka rescues him from a falling building, his world turns on its head. She is a witch and needs to protect him from other witches.
Ones that want to use him for the power he possesses.
8. Yamada-kun and the Seven Witches

Who doesn't love a good witch harem? Clearly not the people who wrote this. This fun series can delve deep into character development despite having a basic harem set up. However, if you're not a fan of fanservice, you may wish to give this one a miss.
After colliding and accidentally kissing, Ryuu and Urara learn that they can switch bodies with a kiss.
After speaking with the supernatural club, they find out that there is a legend of seven witches that can only be activated with a kiss. Ryuu now looks to be the boy in charge of identifying these legendary witches.
7. Umineko: When They Cry

This is the third installment of the When they Cry franchise, and it was a very popular installment. It is a lot grittier and more psychological compared to the slice of life anime we have largely looked at throughout this series.
A rich family in poor health travels to an island to discuss the distribution of inheritance.
However, not knowing that one of the family members has gotten into black magic, they don't expect the horrors that follow.
A typhoon traps them on this remote island, and one by one, the family is picked off in a stream of gruesome murders.
6. Maria the Virgin Witch

Maria the Virgin Witch, also known as Junketsu no Maria, is not for the younger viewers. It centers around a witch named Maria who, despite many witch customs, does not desire to take a human lover for her own needs.
During the Hundred Years' War in France, Maria is the most powerful witch alive.
Despising the conflict, she aims to throw a spanner into the works to stop the fighting. But she faces a lot of opposition from unlikely parties in her attempts to do this.
5. Strike Witches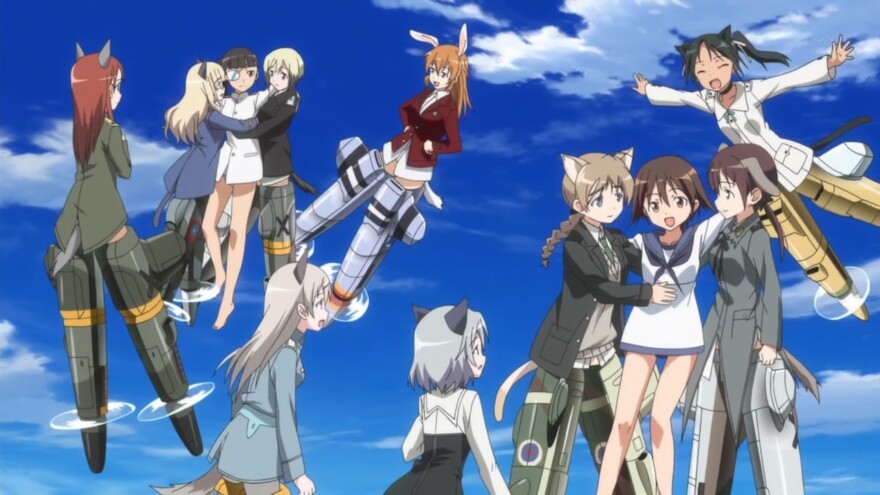 This is another show that isn't suitable for younger viewers. It is set in an alternate world where aliens, called the Neuroi, attacked the earth and left a path of massive destruction.
In 1944, teenager Yoshika decided she wants to join the fight to protect her people. To do this, she joins the 501st Joint Fighter Wing. This group also has another name, the Strike Witches.
4. Yuuko –Xxxholic

xxxHOLiC is a very popular anime from the early 2000s. The interesting characters and storyline made it a big hit. And Yuuko is a powerful character who has still kept a lot of popularity with the fans.
Finding a boy with the ability to see spirits, Yuuko promises him that she can rid him of this ability. However, she isn't going to do this simply to be nice.
In return, he has to work at her 'store'. And her store is quite a strange place. Indeed, it has the ability to grant wishes for its customers.
3. Sugar Sugar Rune
With a colorful and vibrant art style and cast of characters, Sugar Sugar Rune follows a series of witches who are competing to become the new Queen of the Witch World.
How do they accomplish this task? By collecting human hearts, of course. But the task is a little more difficult when your main rival is also your best friend.
2. Vanessa Enotica – Black Clover

Though only a supporting character in Black Clover, Vanessa made a big impact and is one of the most popular anime witches out there.
The show follows two Best Friends, each of whom receives a grimoire with a clover, giving them their powers.
They now have to explore the world whilst fighting for the same goal, to become Wizard King.
Vanessa is a witch from the witch forest and is known for her seductive looks and personality. Apart from her flirtatious aspects, Vanessa is very laid back and sometimes lazy, which made her quite a loveable character amongst fans.
1. Bayonetta – Bayonetta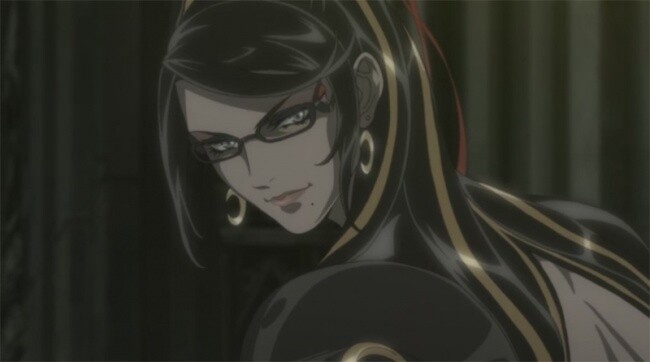 You have likely heard of the video game Bayonetta, but did you know there was an animated adaptation as well? Bayonetta is an Umbra Witch and acts as the main protagonist for both the anime and the video game series.
She is loved by fans because she is a strong female with an in-depth personality.