Anime guys come in all forms and sizes. Hot, sexy, and charming? Anime's got it!
But this time, we're giving the spotlight to the cuties. Here are 30 of the cutest anime boys ever! We have a mix of characters – new entries like Zenitsu and Shou and classic cuties like Honey-senpai and Hitsugaya.
Let our picks charm your socks off and make you blush with their cuteness!
Cute Anime Boys
30. Luck Voltia (Black Clover)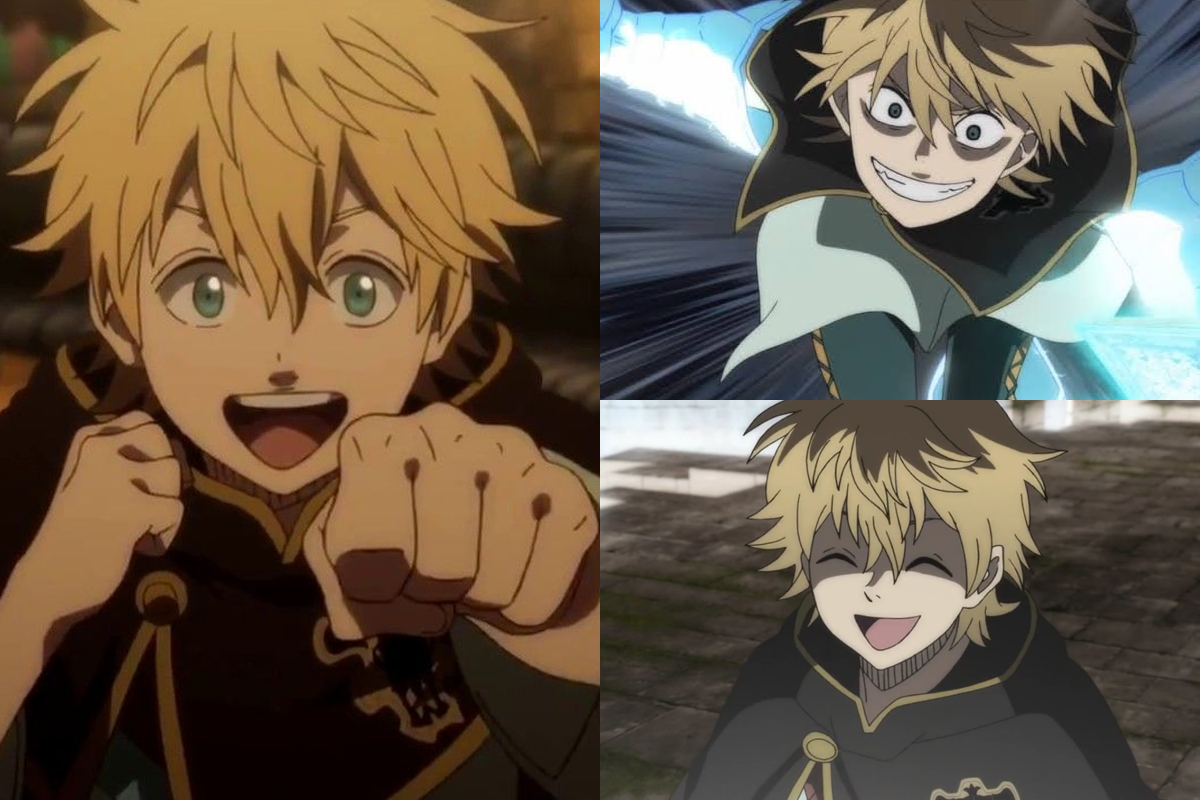 Don't let his cute smile distract you from his fighting prowess! Luck Voltia is the kind of character who will beat opponents with a gleeful grin.
He might be cute and a talented magician, but people got wary of him due to his tendency to be ruthless. He was even known as the Smiling Battle Maniac!
After joining the Black Bull, he does learn how to be a teammate. Still, he's a dangerous cutie to watch out for!
29. Benedict Blue (Violet Evergarden)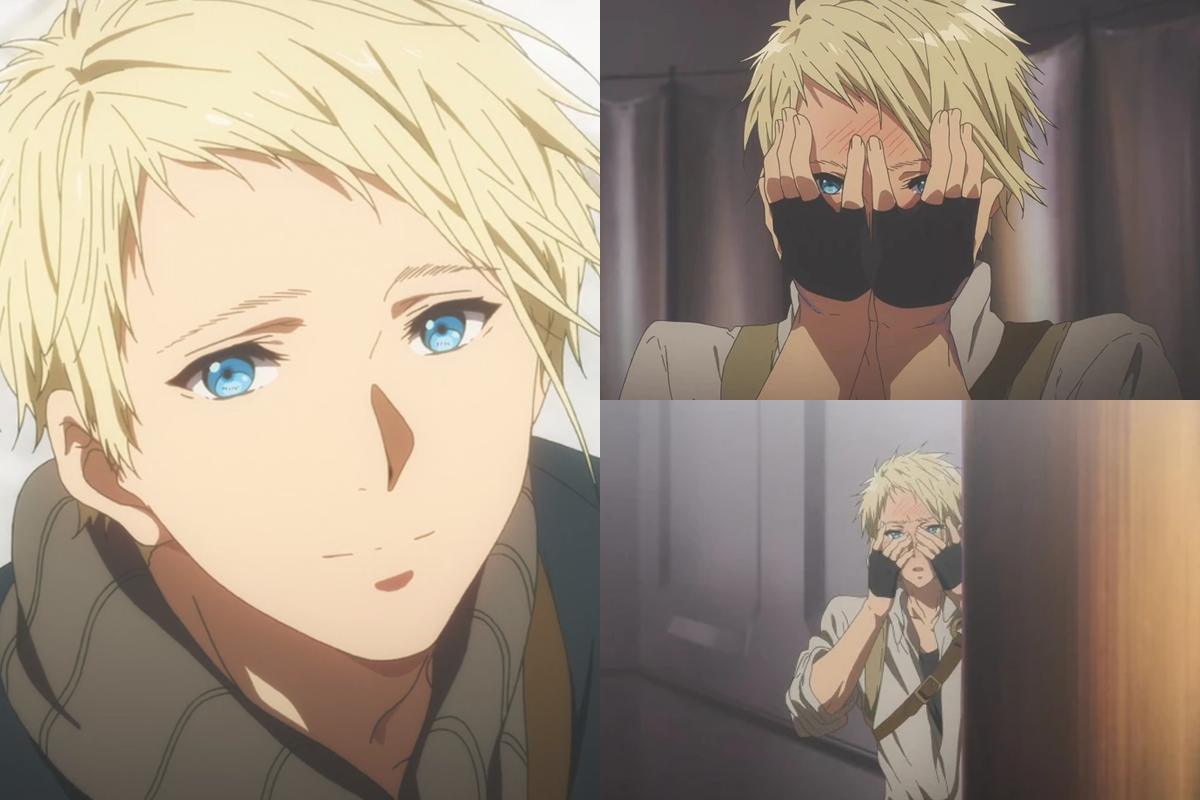 Up next, this cutie postman is delivering cute looks!
Benedict Blue is a long-time employee of the CH Postal Company. Although he can be blunt, short-tempered, and at times grumpy and rude, he does have a considerate heart and blushes a lot when flustered!
Although we know he has been with CH Postal for a long time, his past is ultimately a mystery. Fans speculate he may be related to a certain character in the show!
28. Norman (Promised Neverland)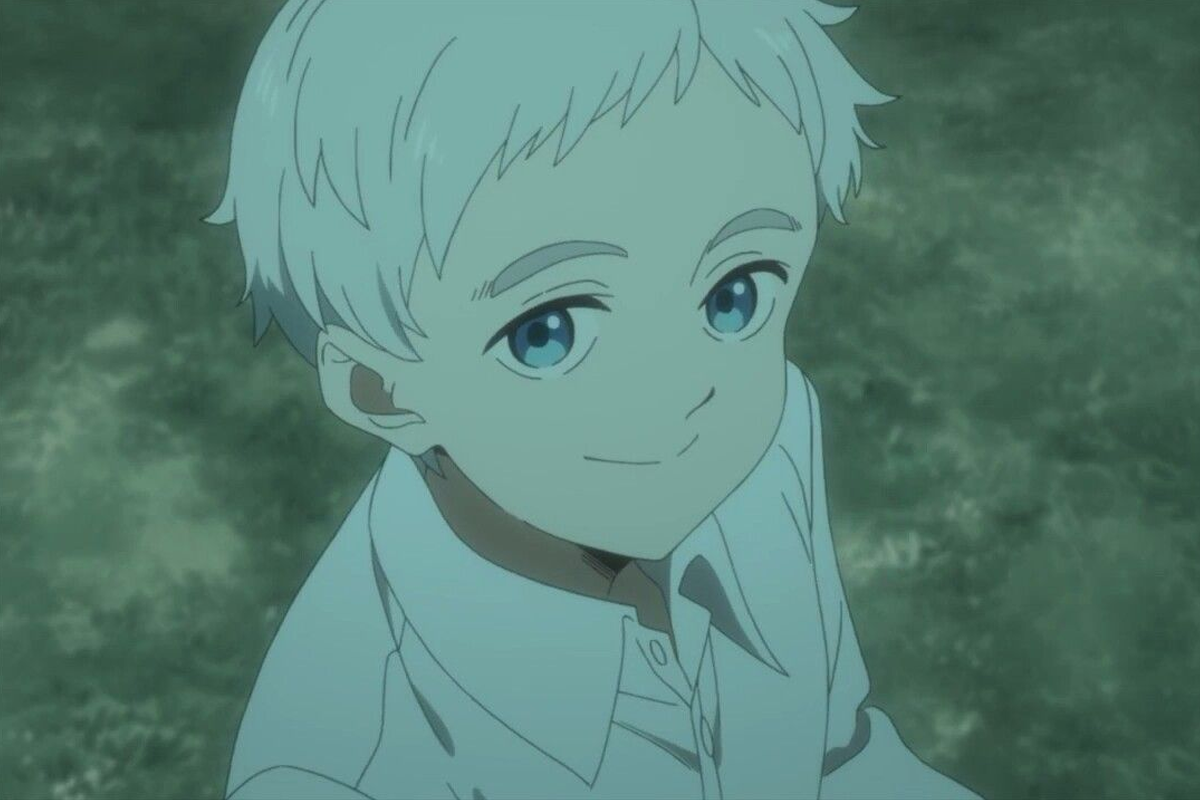 Here's a cute anime character who's also quite intelligent!
Living in a paradise-turned-nightmare orphanage will definitely activate your need for survival. Good thing Norman has a pretty smart head to help with everyone's escape.
He's very good with math, as well as in planning and making strategies. Cute looks and sharp wit make a good combo.
27. Ryuuji (Toradora)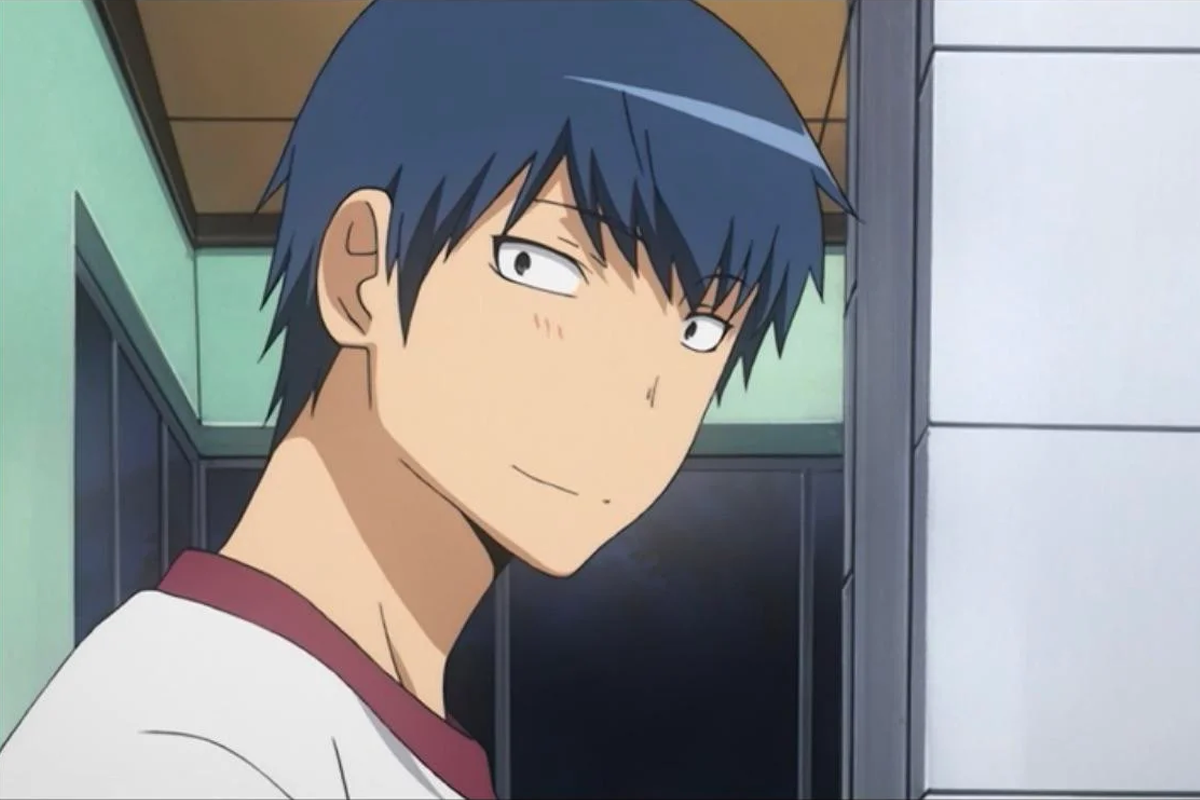 Ryuuji might not seem like a typical cute anime character at first, but his cuteness comes from his contrasting looks and personality!
Due to his fierce and intense glare, a lot of his peers deem him as a scary delinquent. In reality, Ryuuji is a kind and considerate individual who has amazing housekeeping skills!
Because his mom is a single mother and is often busy, Ryuuji had to be self-sufficient. He's great at cooking, cleaning, and even sewing. With his looks, that's a cute combo!
26. Zenitsu (Demon Slayer: Kimetsu no Yaiba)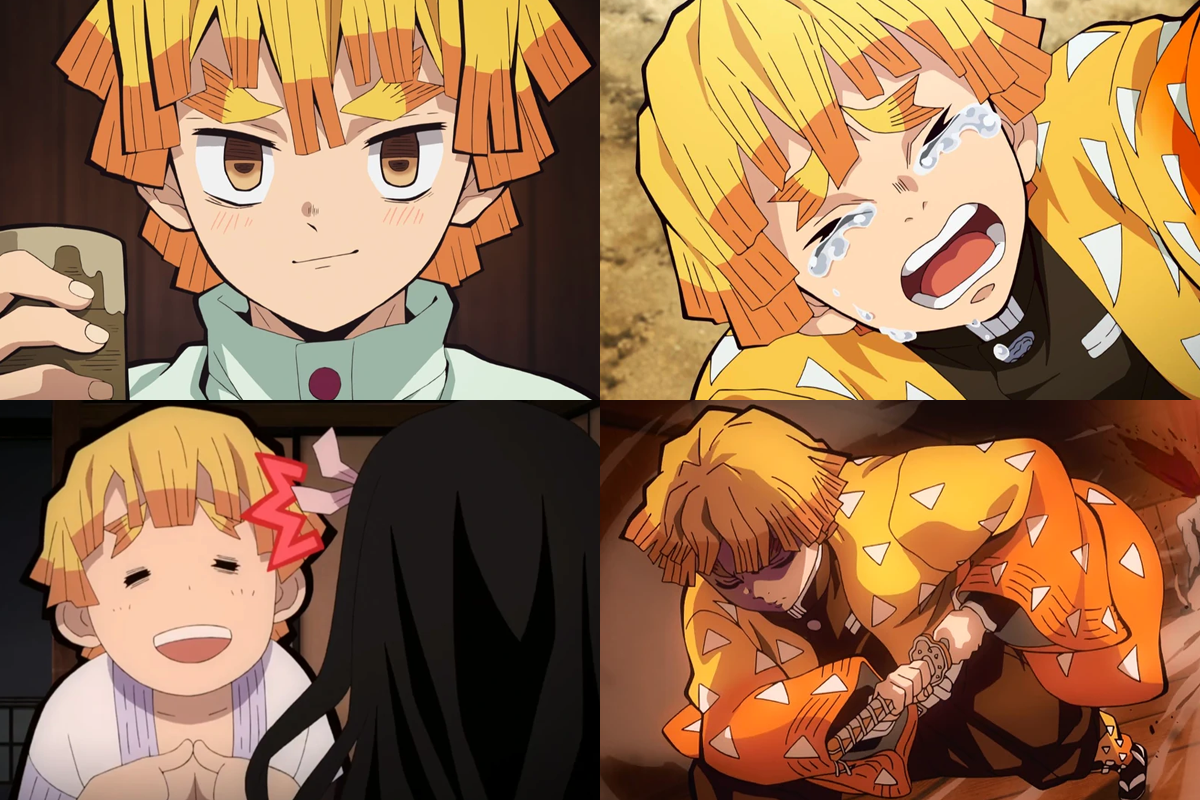 He might be a scaredy cat most of the time, but his crying and scared face can be quite cute!
Zenitsu is a Demon Slayer who is comically anxious and scared a lot.
While that kind of disposition doesn't sound like a good fit for his job, what with all the scary demons around, Zenitsu is actually pretty skilled!
His heightened speed and slaying abilities mostly show up when he's asleep since his anxiousness isn't present. He got his cute yellow hair when he was struck by lightning during a training session.
25. Levi (Attack on Titan)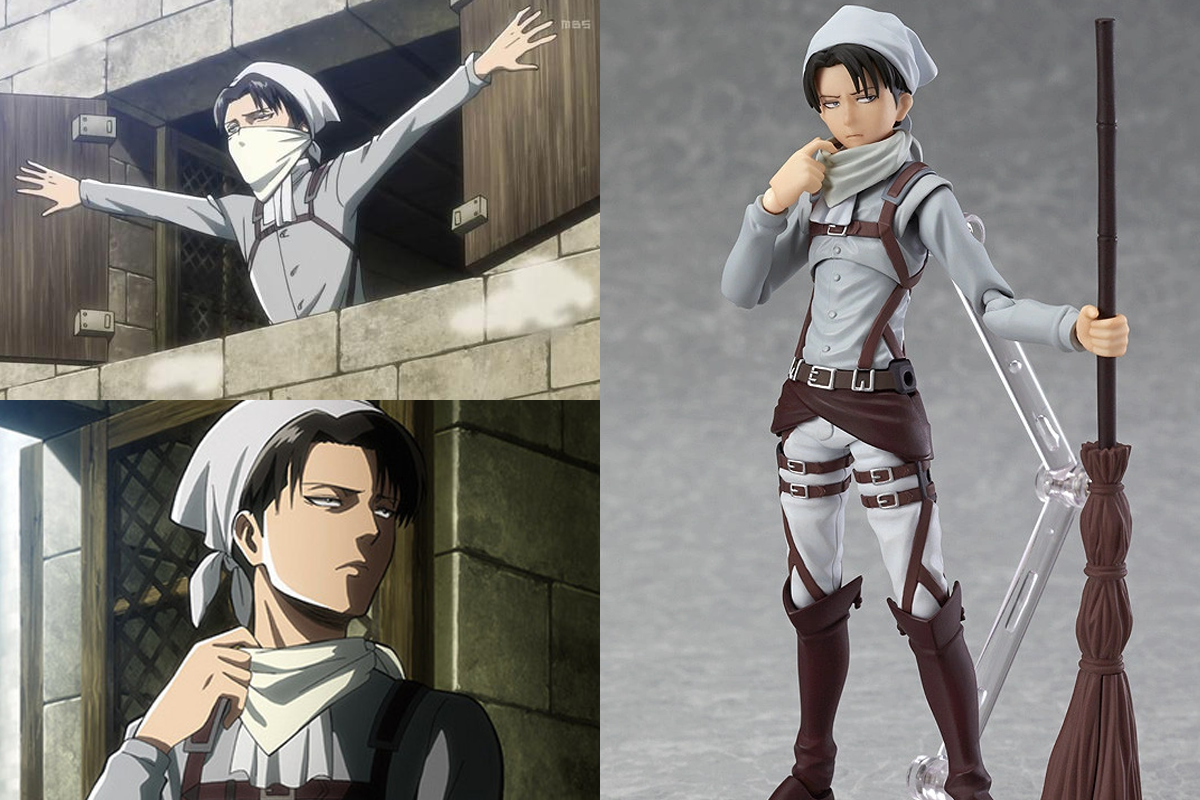 In a list of cute anime boys, we simply can't skip this tiny commander!
Levi's intense glare and uncouth mouth might not seem that cute, but his leadership skills and considerate heart are quite attractive.
Plus, his devotion to keeping a place clean and spotless is adorable. Cleaning mode Levi is cute!
So while the rest of the series is quite dark and grim, it's moments like seeing Levi in a cleaning outfit and dusting windows that make it lighthearted.
24. Shou Kurusu (Uta no Prince-sama)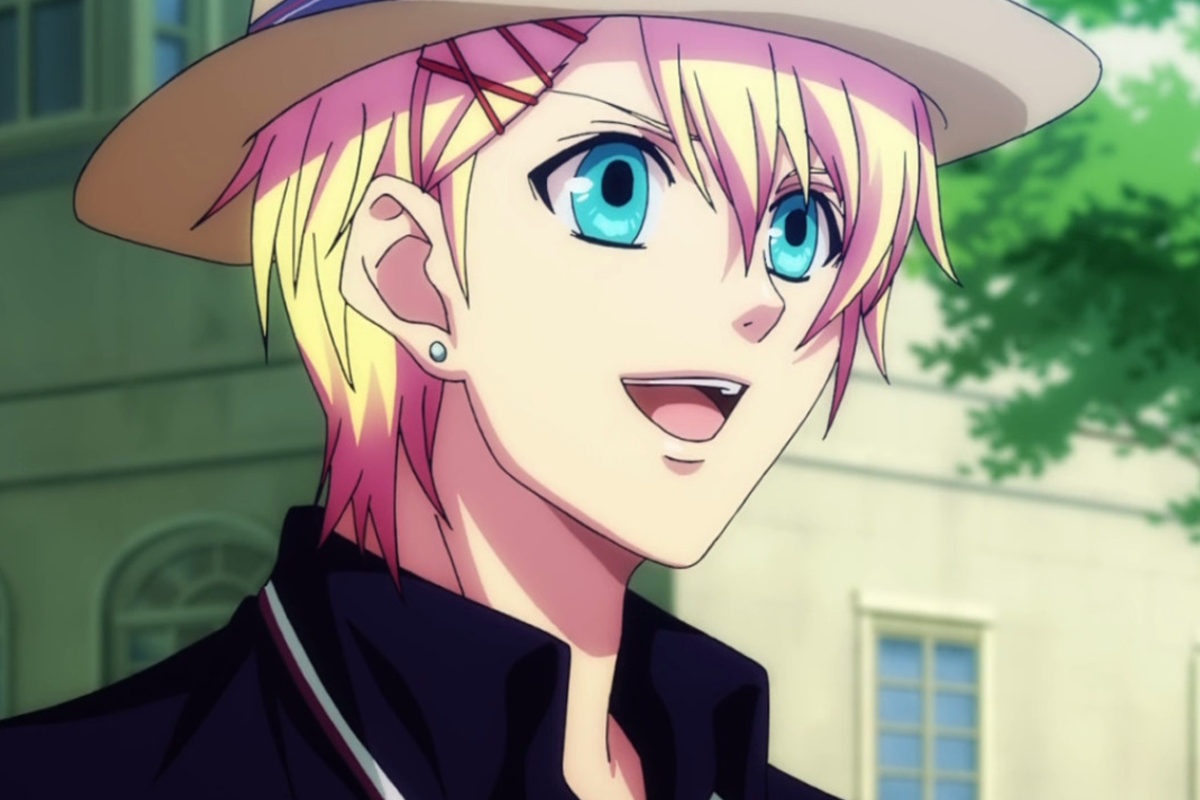 Here's another "tiny but mighty" character who has loads of cute charisma!
Shou is a sociable and energetic member of the idol group Starish. He's definitely what you call a "people person" and will cutely socialize with you without hesitation.
He does have a complex with his height, though. If you point it out, he gets defensive and even flustered! What a teeny tiny cutie.
23. Allen Walker (D.Gray-man)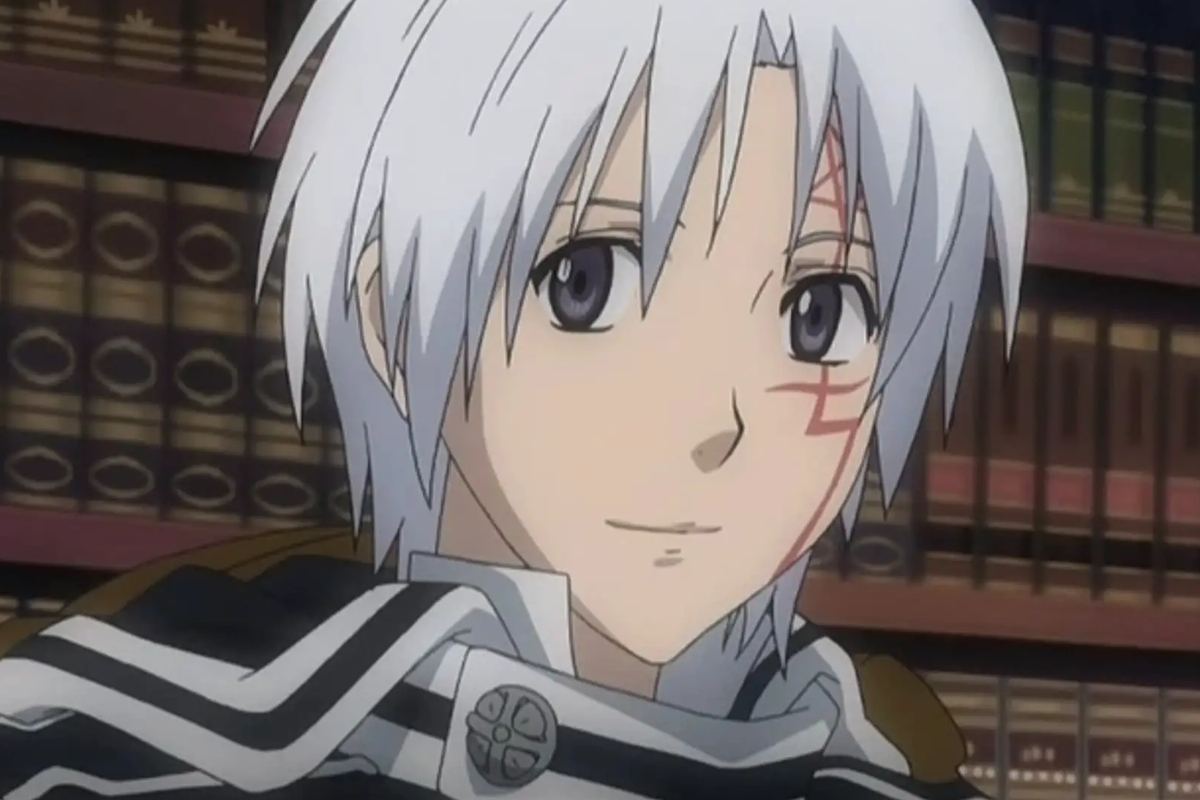 Allen is the protagonist of the D.Gray-man series. He always has a soft smile and is polite and pleasant to people.
He's sometimes too nice, to the point that he won't accept gifts he thinks he's unworthy of. He's even willing to sacrifice himself for others.
His "dark" side hilariously shows up when he's playing poker. Allen is great at it and even knows how to cheat!
22. Josuke Higashikata (JoJo's Bizarre Adventure)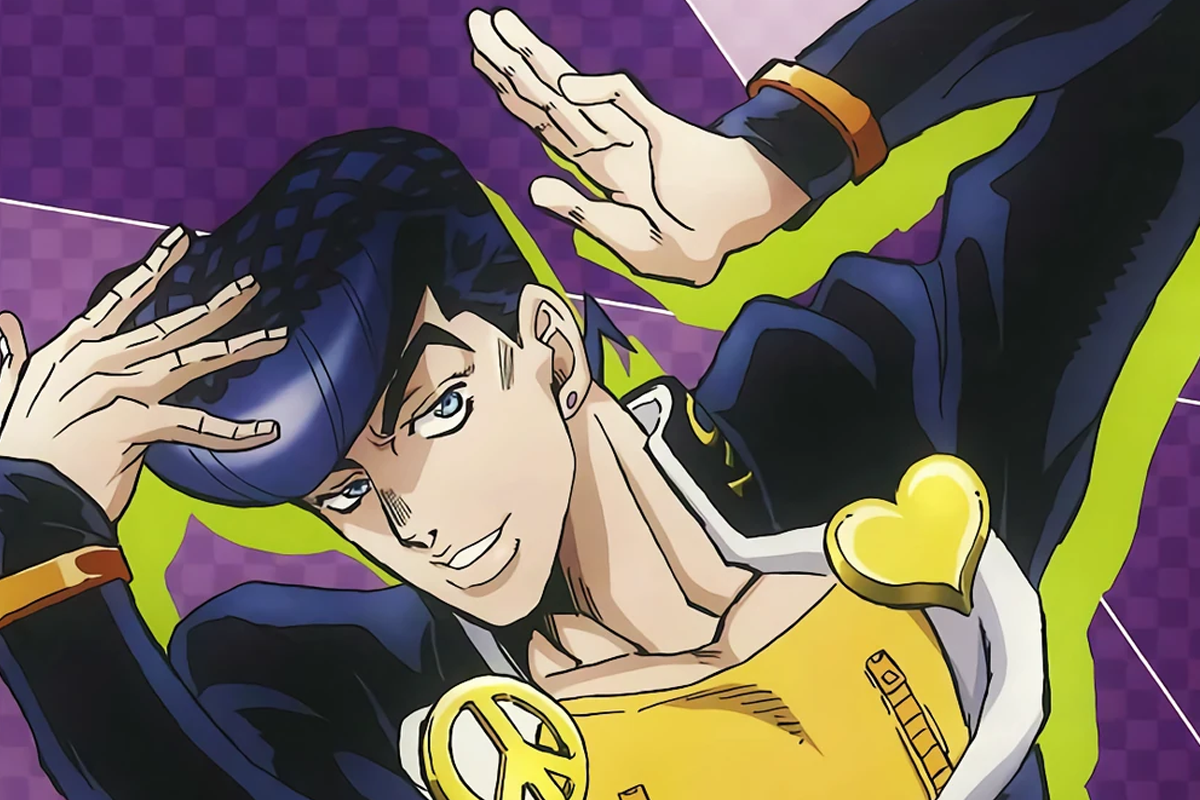 Up next is a great guy whose cuteness stands out just as much as his hair!
Unlike the other JoJos, Josuke is notably kind, respectful, and humble. He's friendly and amicable and will not hesitate to offer kindness and help to others.
But don't ever insult his hair! Josuke's wrath shows up when you make fun of his hairdo. To be fair, it is pretty cool.
21. Edward Elric (Fullmetal Alchemist)
Like our previous entry, this tiny-but-mighty alchemist also gets hopping mad when something about him is pointed out. For Edward, it's his height.
Edward Elric is a skilled alchemist who often wows people with his combat alchemy skills at a very young age. He also has quite a temper, which is often hilarious to watch due to his small stature.
He's like an angry adorable bean!
20. Tony Tony Chopper (One Piece)
This little guy is arguably the cutest Straw Hat Pirate member! And although he's tiny and adorable, his heart and dreams are big.
Chopper is the doctor of the crew. He dreams of becoming a great doctor who can cure any illnesses and diseases.
Due to being younger and having less experience in life than the other crew members, Chopper is often naive and impressionable.
This leads to hilarious and adorable scenarios where Chopper gets wowed with power-ups, beams, and shiny things!
19. Inuyasha (Inuyasha)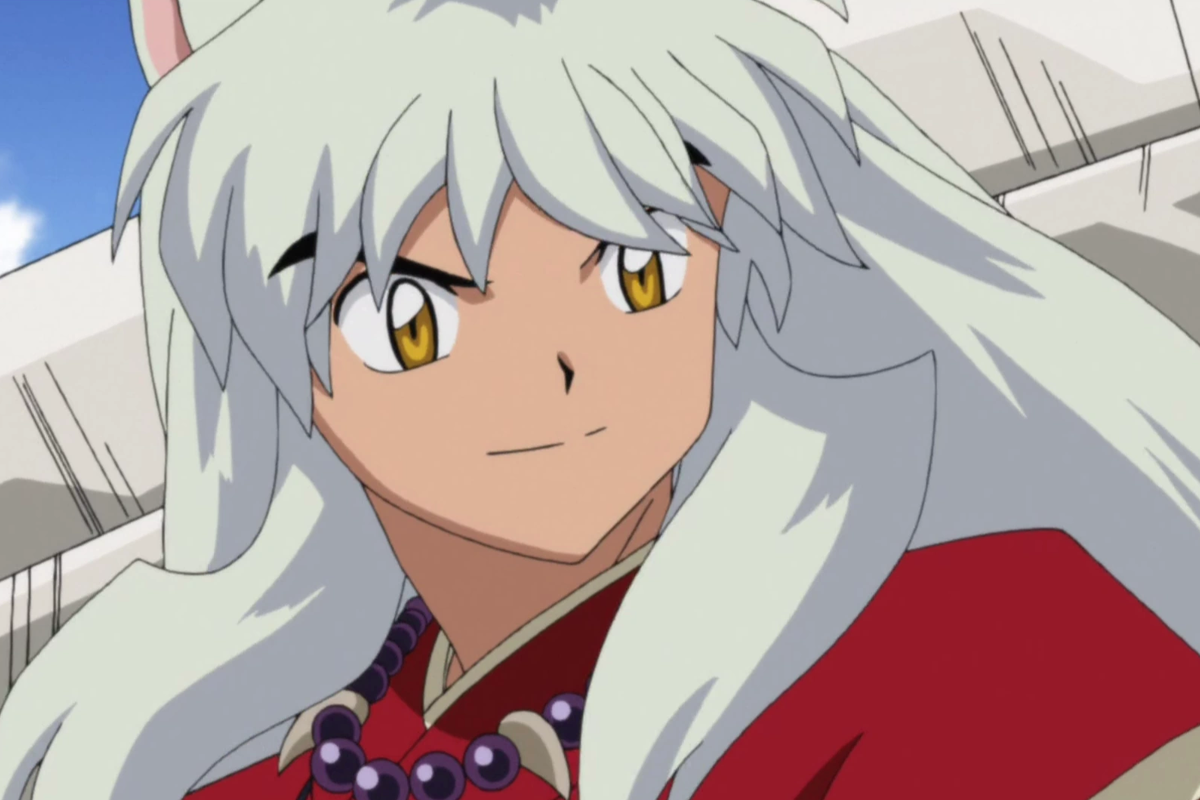 You might have to sit tight for this next entry, Inuyasha.
With his fluffy white hair, dog ears, and a blunt-but-actually-a-softie personality, it's not a surprise that Inuyasha is considered cute by a lot of veteran 2000s-era anime fans.
He bickers a lot with Kagome, which just makes the two look like an old couple. And the "sit" joke? He deserves a pat whenever that happens! Good boy.
18. Shaoran Li (Cardcaptor Sakura)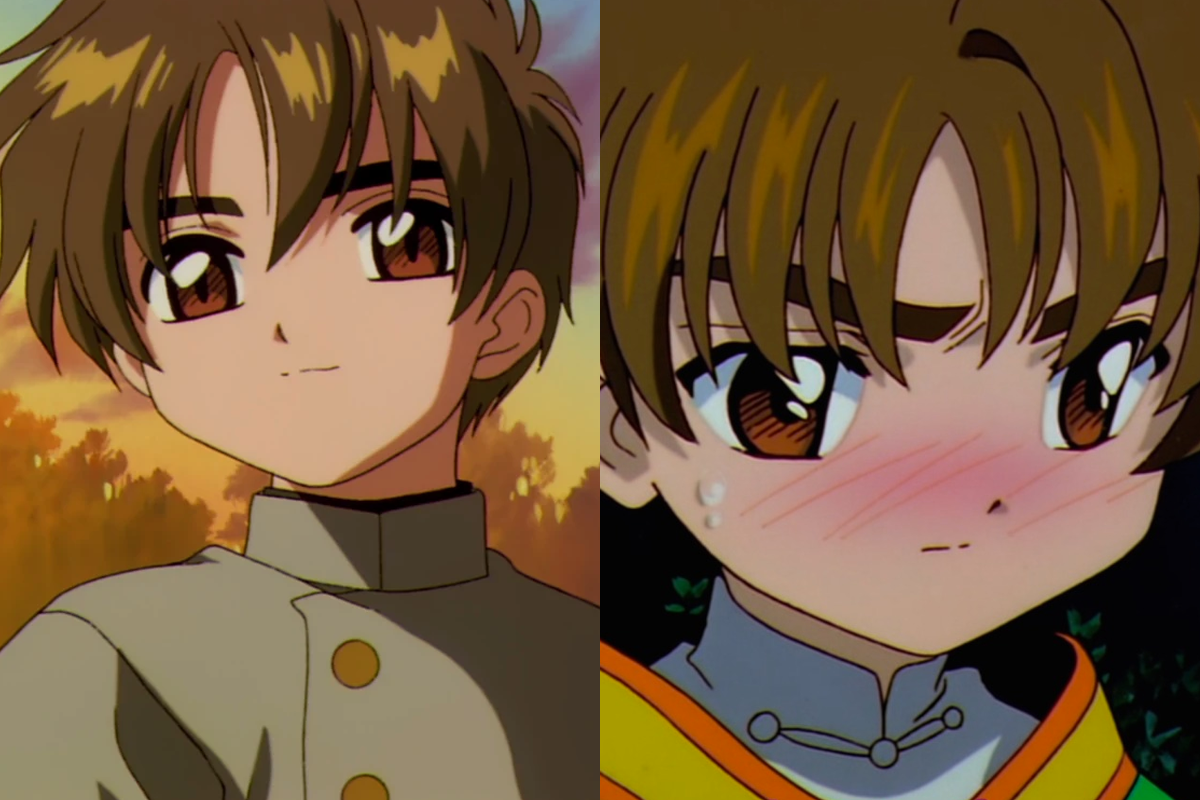 Shaoran started out as a rival for Sakura. He was blunt with his words, was harsh on Sakura at times, and was closed off from trusting and showing his emotions to others.
But eventually, he became a close ally to Sakura and aided her with her quest of capturing all the Clow Cards.
The more time the two spent with each other, the more they got close. And yep, that led to a very cute romance! Shaoran blushes easily when flustered, showing his cute side.
17. Lag Seeing (Tegami Bachi)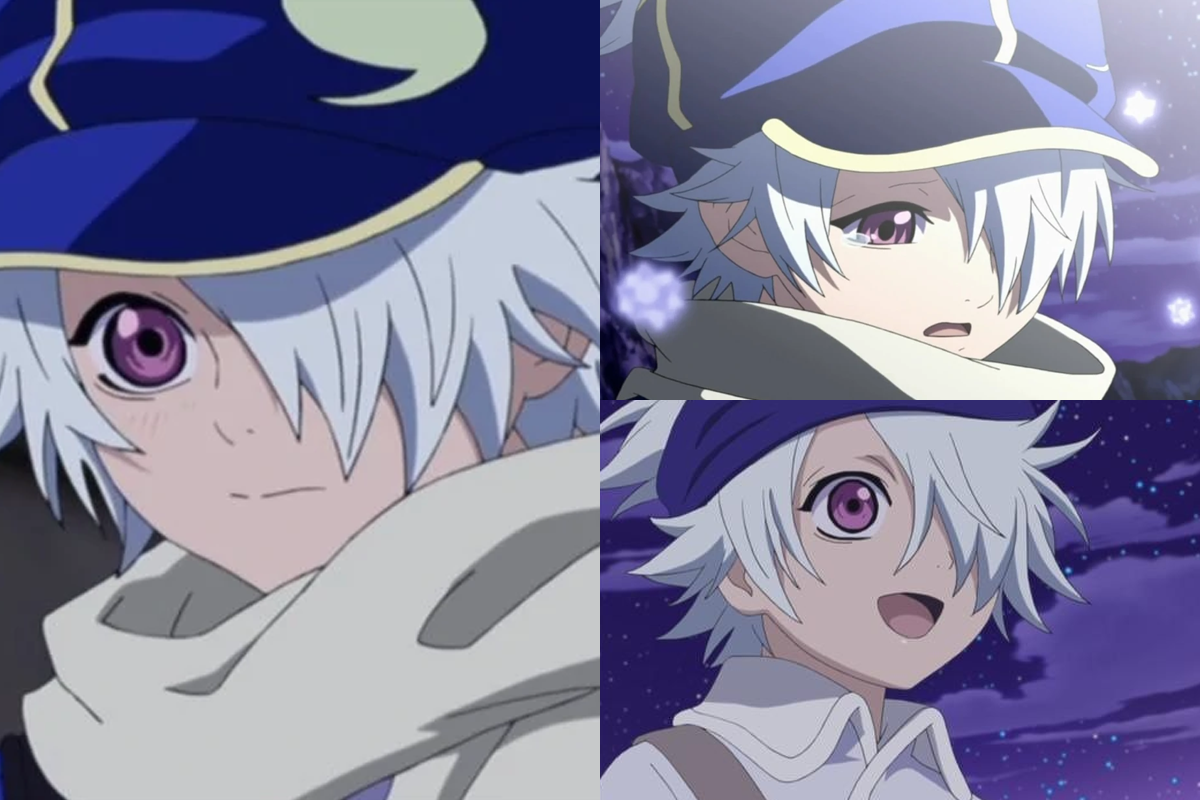 Delivering cuteness and smiles, here's delivery boy Lag Seeing from Tegami Bachi!
Lag Seeing is the main protagonist of the show. He works as a delivery boy or a "Letter Bee" in the land called AmberGround, which is a place of perpetual night.
As a Letter Bee, he has encountered a lot of sad and heartbreaking instances, which makes Lag cry. He's emotionally sensitive and is a bit of a crybaby, but that only adds to his cute charm!
His past is a heartbreaking mystery, and he is intent on finding his mother again.
16. Shoyo Hinata (Haikyuu!!)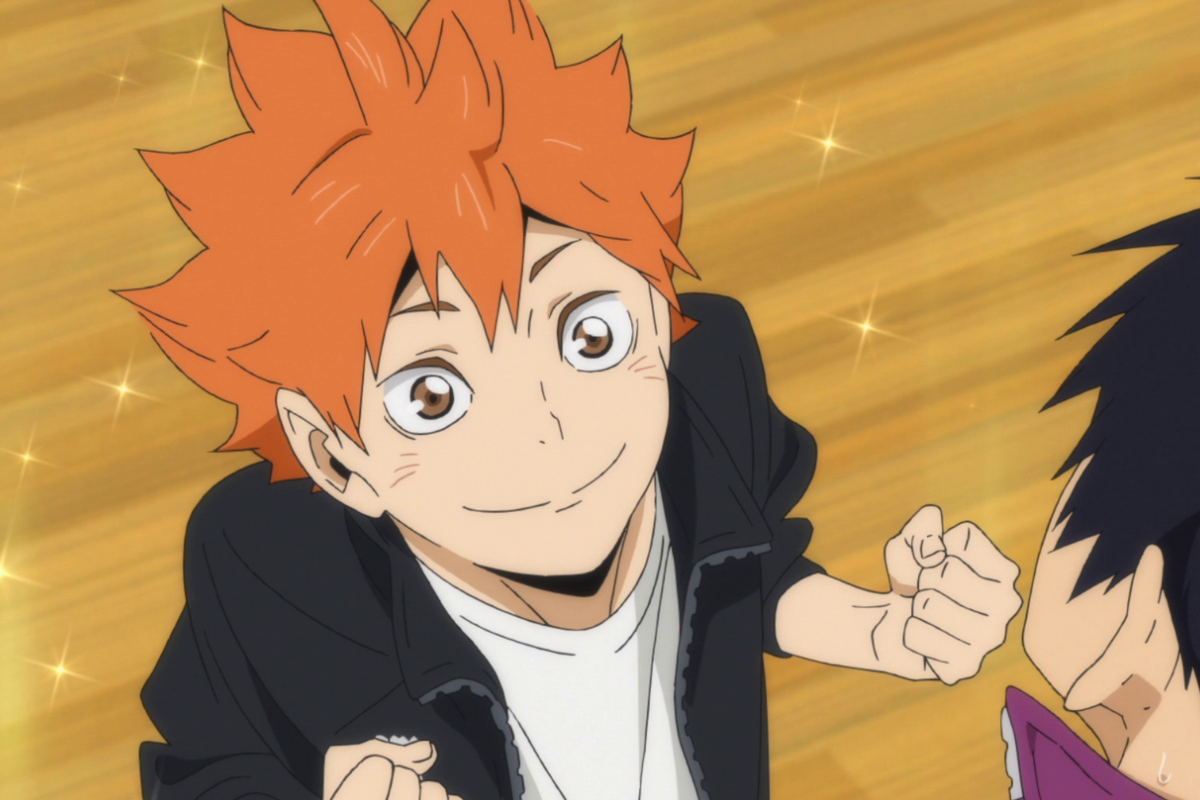 With his bright smile and equally bright hair, the tiny jumper of Karasuno's volleyball team serves us with his cute looks in this entry!
To say Hinata is very driven when it comes to volleyball is an understatement. Ever since he saw "The Little Giant" on TV, he has always wanted to be a professional volleyball player.
However, height is a disadvantage for him. Luckily, his super jumps, natural talent, and overflowing eagerness make up for it. Plus, his partnership with Kageyama is hard to beat!
15. Houtarou Oreki (Hyouka)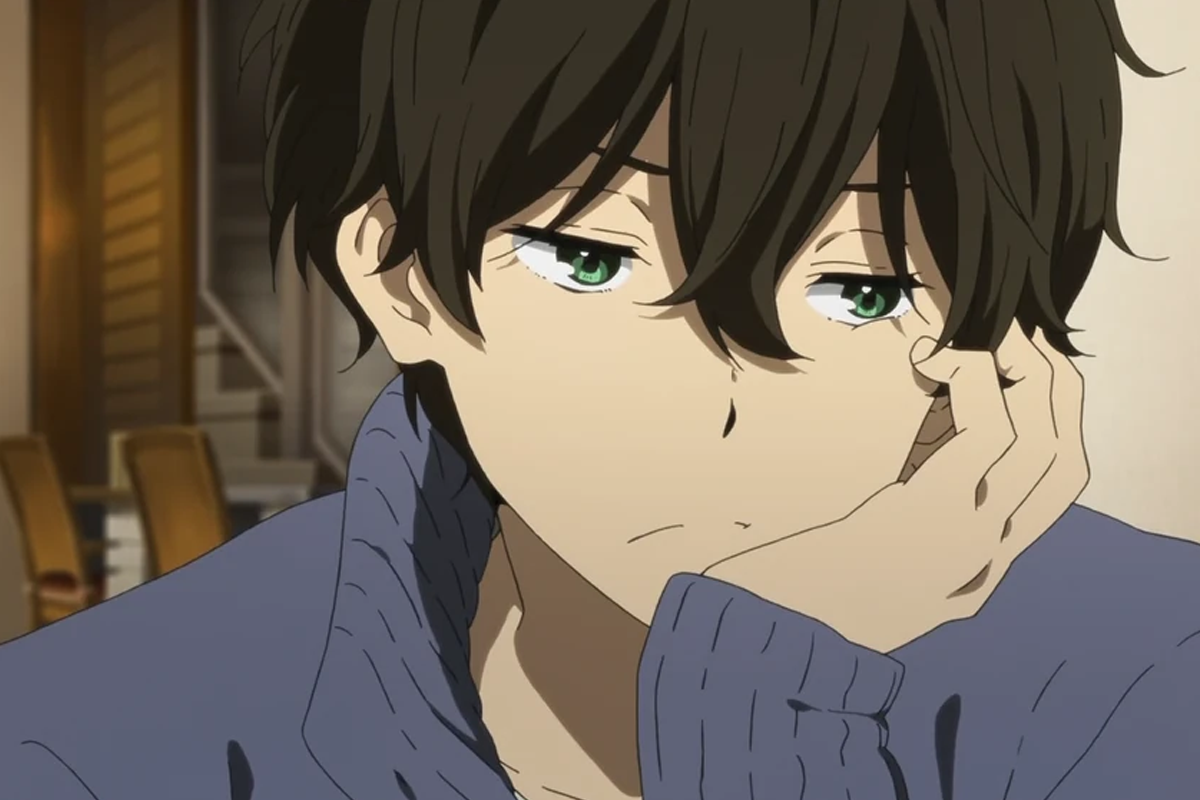 He might not be expending too much energy, but he's giving a lot of cutie vibes, alright!
Oreki is the main protagonist in Hyouka. He believes that there's no point in putting too much effort into a lot of things he deems unnecessary.
So even though he's a smart and talented guy, he spends his day putting the bare minimum effort in class, reading the daily newspaper, and napping.
It wasn't until Eru Chitanda, that her curiosity sparked something inside him. Thanks to her, we see a lot of Oreki's cute side when solving mysteries!
14. Toshiro Hitsugaya (Bleach)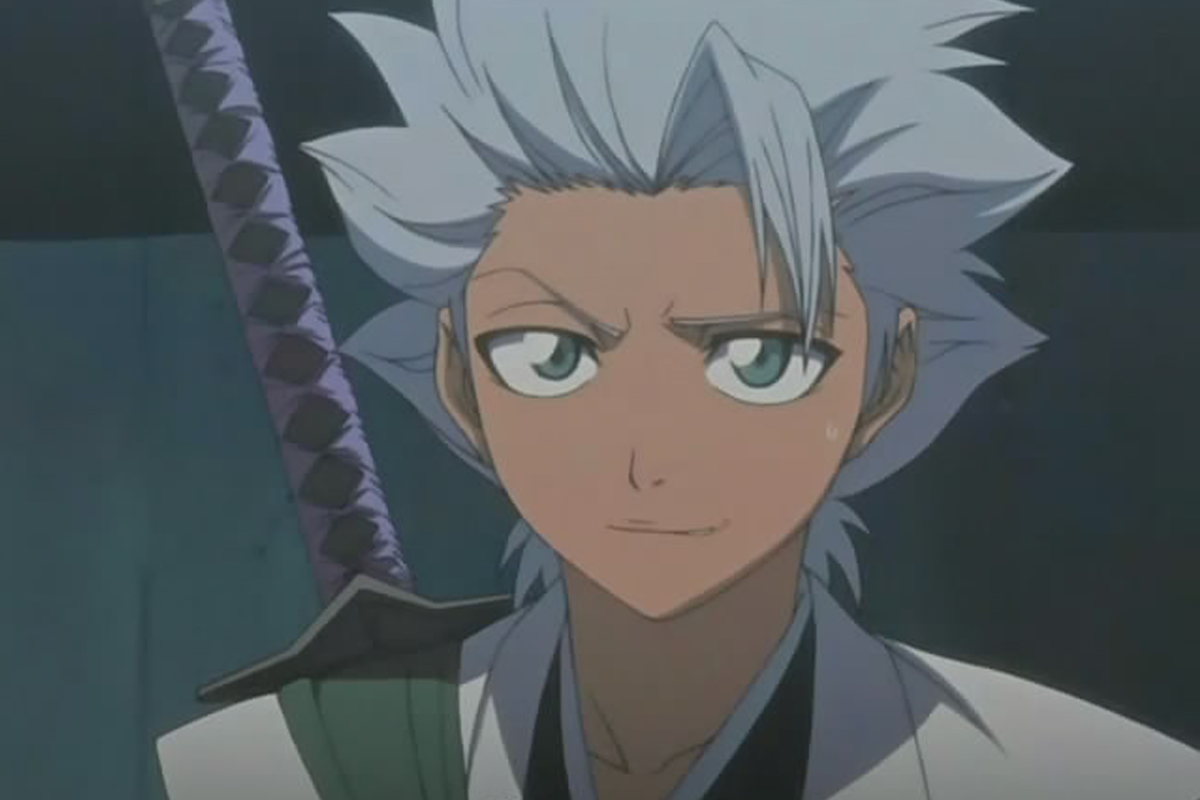 Make way for this chibi, cute, and literally cool Bleach captain!
Hitsugaya is the 10th Division captain of the Gotei 13. He is praised as one of the most talented captains in the history of Soul Society.
He even holds the record of being the youngest Shinigami to become a captain! Even the mischievous Gin acknowledged his talent and even referred to him as Soul Society's guardian angel.
Hitsugaya can get a bit grumpy at times, though, which just adds to his cuteness. His peers definitely enjoy teasing him!
13. Ciel Phantomhive (Black Butler)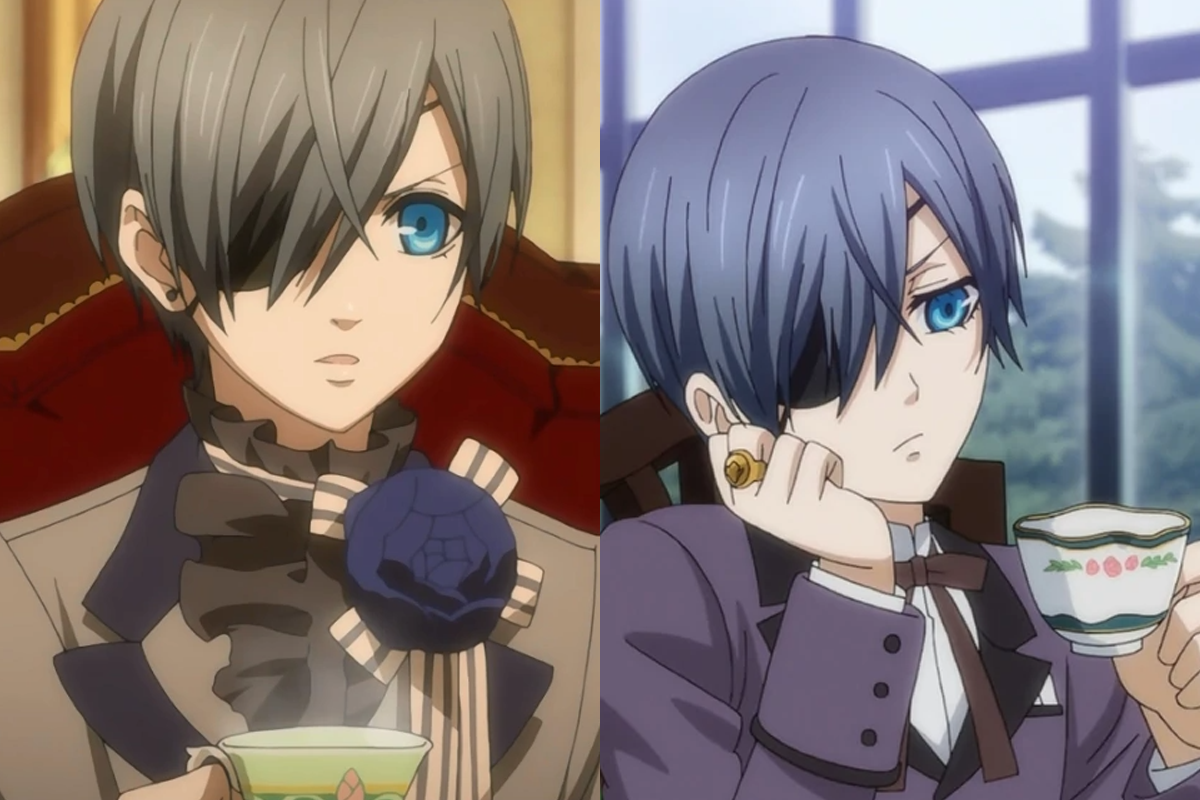 Together with his mysterious and loyal butler, this little master means business!
Ciel is the Earl of the Phantomhive house. He might be young, but he is driven, shrewd, and calculating, on top of being an excellent leader to his household's servants. In return, they are extremely loyal to him.
The circumstances of his past remain a mystery. Whatever happened to him and his family is something between him and his household, most especially with his butler, Sebastian.
12. Momiji Sohma (Fruits Basket)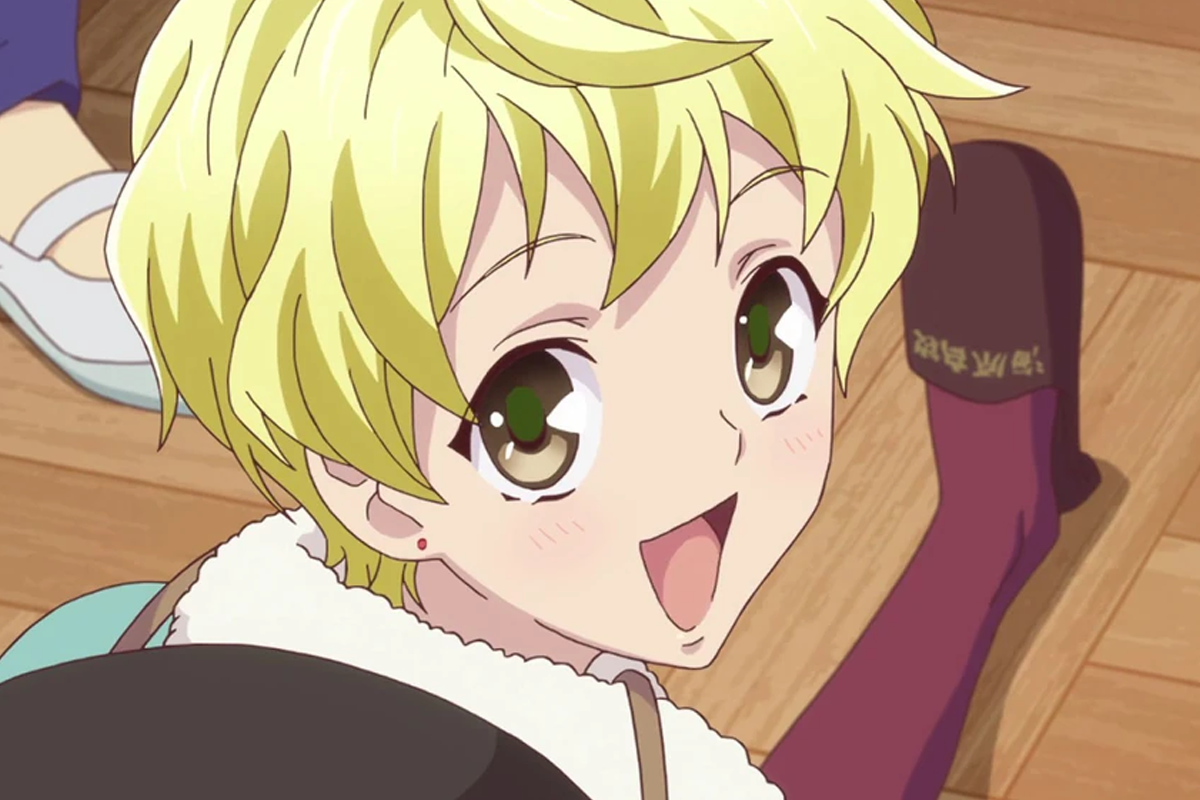 With a skip and a hop, bunny Momiji joins our cute list!
Momiji is a member of the Sohma family and bears the rabbit role of their Chinese Zodiac curse. On the surface, he is a very cheerful and childlike individual.
He's actually only a year younger than Tohru!
Behind his cute smiles is a heartbreaking past with his family. Due to his curse, he has to spend his time alone and far from his mother and sister.
11. Yukine (Noragami)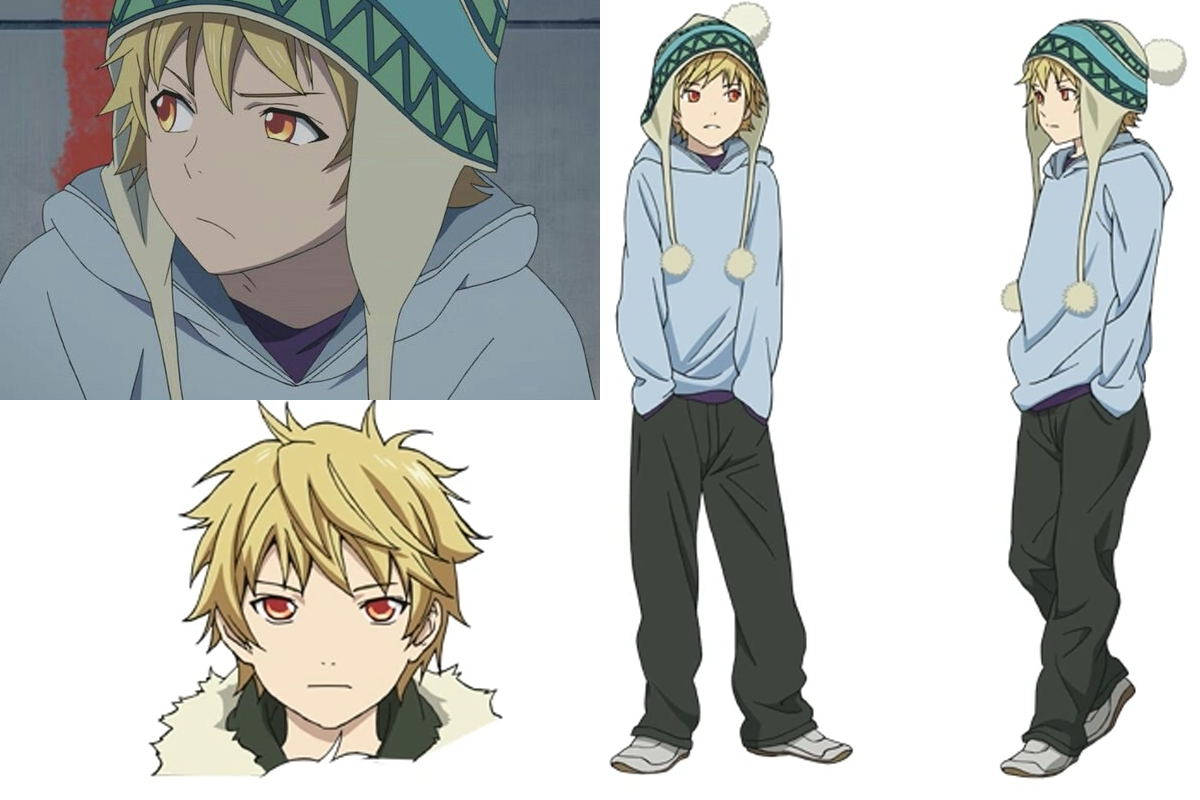 Up next is the regalia Yukine from Noragami! Beware of his cute looks, because this cutie doesn't mince words and won't hesitate to speak his mind.
Yukine is Yato's regalia, which is basically an assistant spirit who aids a god. He might be outspoken and blunt with his jokes, but Yukine dearly cares for Yato and Hiyori.
Comfy is the name of the game when it comes to his outfits. At the start, he wears a blue hoodie and a knit cap. Later, he sports a fur-trimmed hood.
10. Ferris/Felix Argyle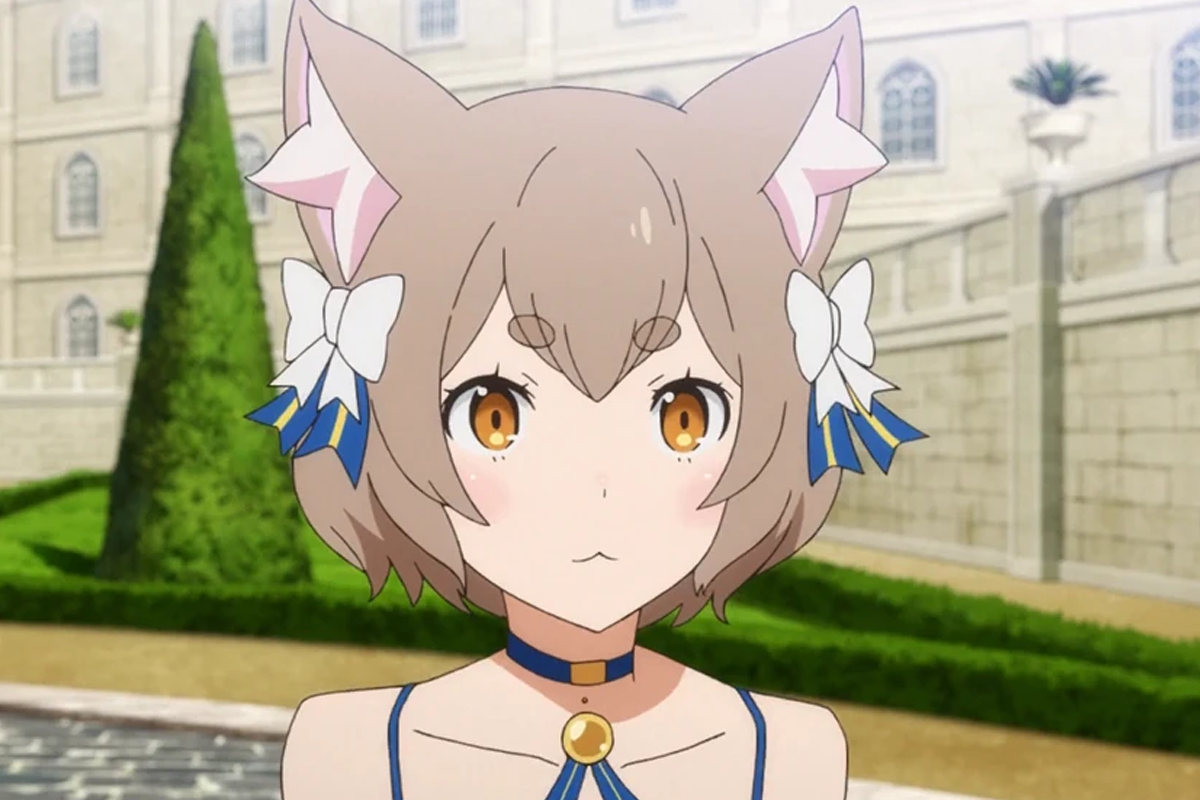 Ferri-chan knows he's cute, and he's not afraid to flaunt it!
Felix "Ferris" Argyle was from an esteemed family who mistreated and abandoned him due to his cat ears and tail.
This is due to his Demi-Human ancestry, although his parents suspected something else.
Thanks to Crusch Karsten, he was saved from his pitiful situation and made into one of her attendants. This made Ferris very loyal to Crusch.
Ferris likes to tease people who get surprised by his cuteness and identity. He sure knows how to sound cutesy too!
9. Howl (Howl's Moving Castle)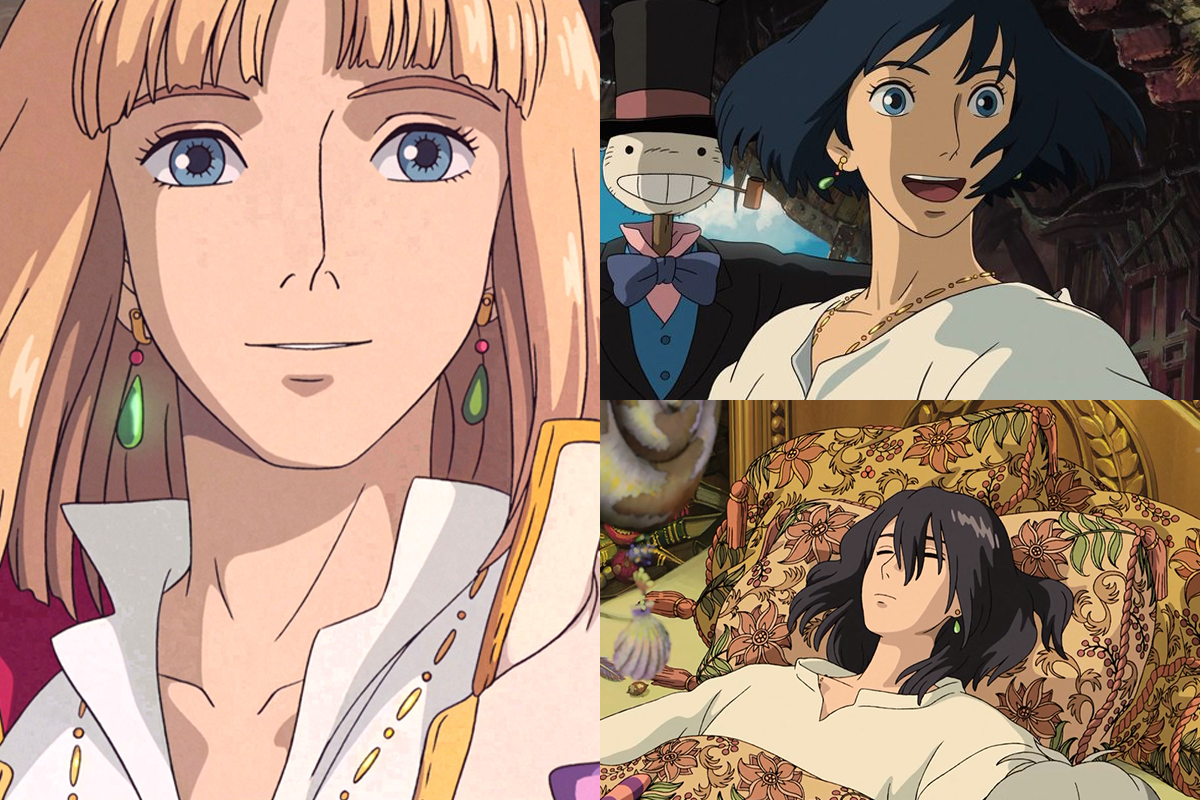 Howl definitely knows how to walk the line between being a hot anime guy and a cute one.
He knows his charisma and looks are quite potent to the ladies, and at the same time, he has his cute moments as well.
Howl can get quite excitable when it comes to new and adventurous things, as shown when he wants Sophie to go with him to face Madame Suliman.
He was also hilariously cute when he was throwing a tantrum regarding his hair.
8. Rin Okumura (Blue Exorcist)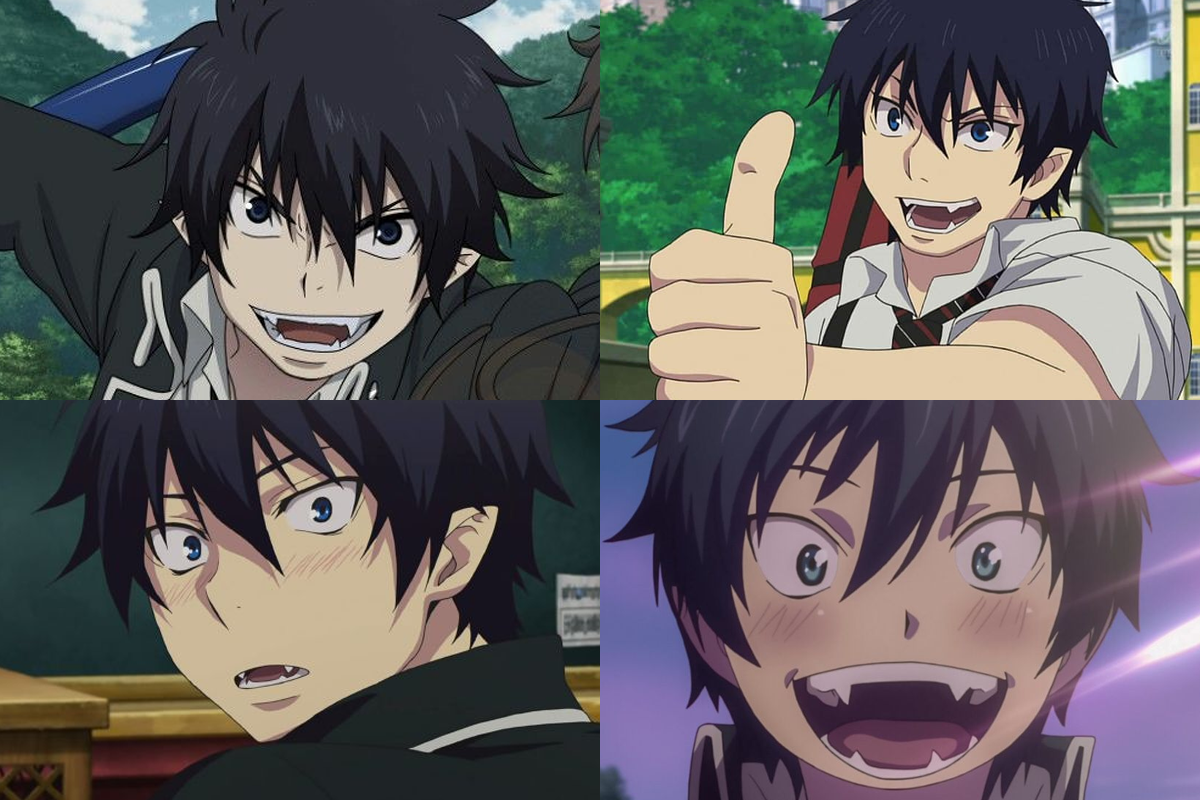 Rin is the main protagonist of Blue Exorcist. Along with his twin brother and a few friends, he is studying to become an excellent exorcist at True Cross Academy to defeat Satan.
Rin's boyish charm, with his fangs and wispy blue horns, has definitely won us over. No matter the circumstance of his ancestry, he keeps on keeping on with a cute grin.
7. Yuri Plisetsky (Yuri on Ice)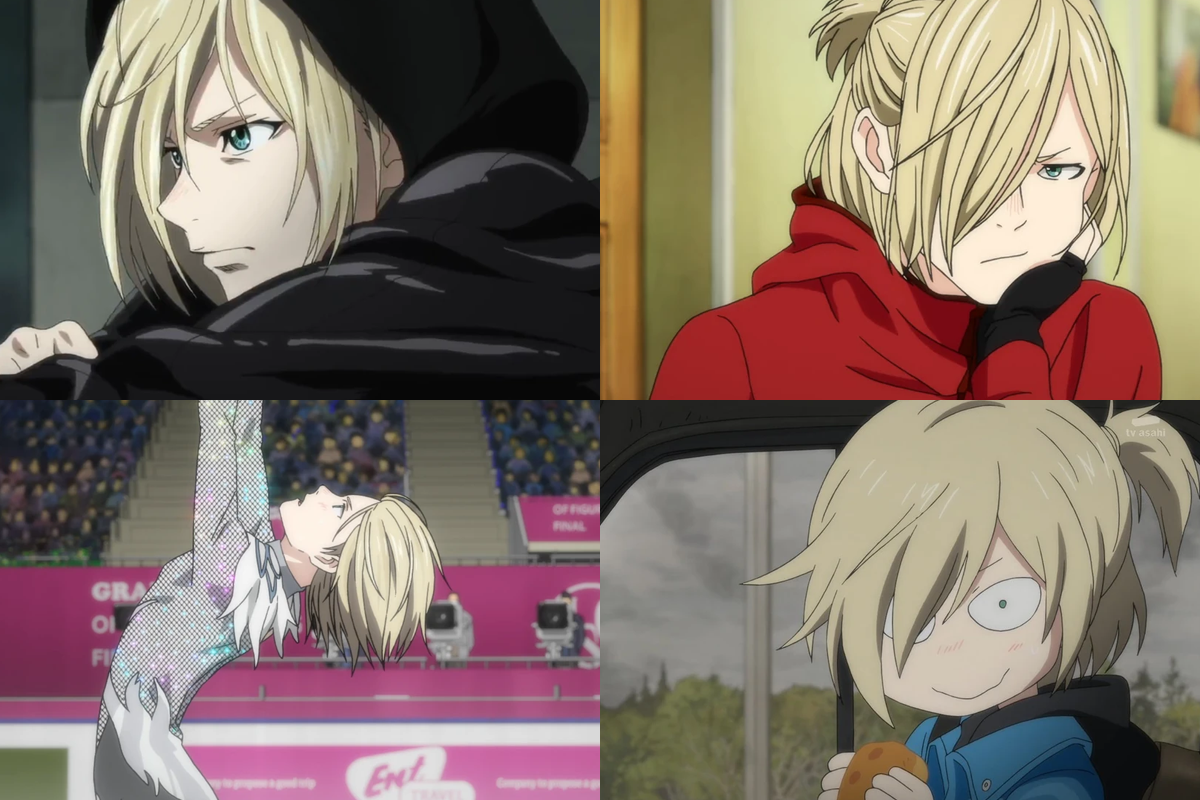 Gliding in for our next entry is Yuri Plisetsky, the adorable-but-sometimes-grumpy figure skater from the ever-popular ice skating anime Yuri!!! on Ice.
Because of his small stature, beautiful and graceful movements, and overall impressive skating skills, Yuri is nicknamed The Russian Fairy in a lot of ice skating circles.
He's a very determined individual and won't back down easily to reach his ice skating dreams. In hopes of impressing Victor, he acted quite rude toward Yuuri at first.
Outside the rink, he's a grumpy, foul-mouthed "punk" that would yell at others. However, he shows his soft side when it comes to his grandpa, cats, and eating Pirozhki.
6. Trunks (Dragon Ball Z)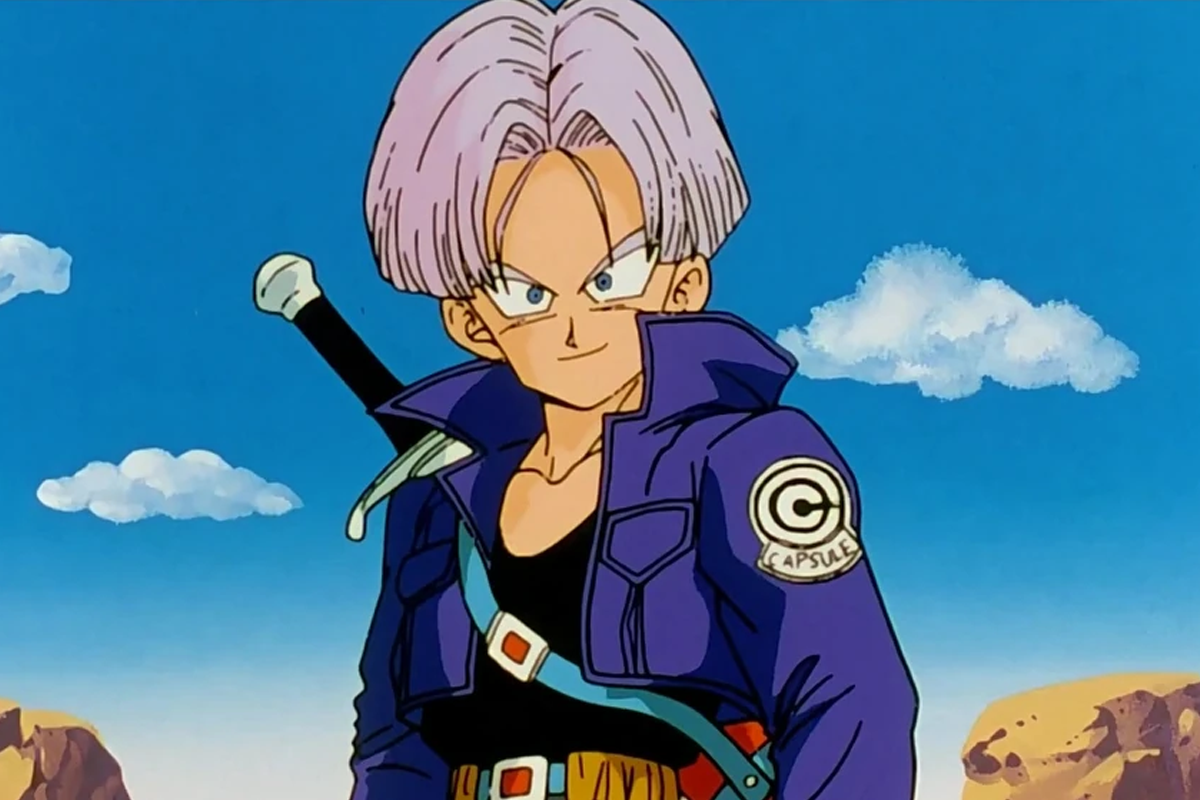 For those who grew up with 90s Dragon Ball, who could ever forget this dashing and cute Saiyan, whose mysterious origin and lineage kept us at the edge of our seats?
When Future Trunks rocked up with his hairdo, demeanor, and skills, fans were wowed.
It was also amusing watching him blush and get flustered upon seeing his father and mother! Vegeta and Bulma – who would've thought, right?
Kid Trunks, who got to grow up in peaceful times, was definitely a confident and smug kid. Future Trunks, with his troubled reality, was more serious. Both Trunks are definitely cute!
5. Mitsukuni "Honey" Haninozuka (Ouran High School Host Club)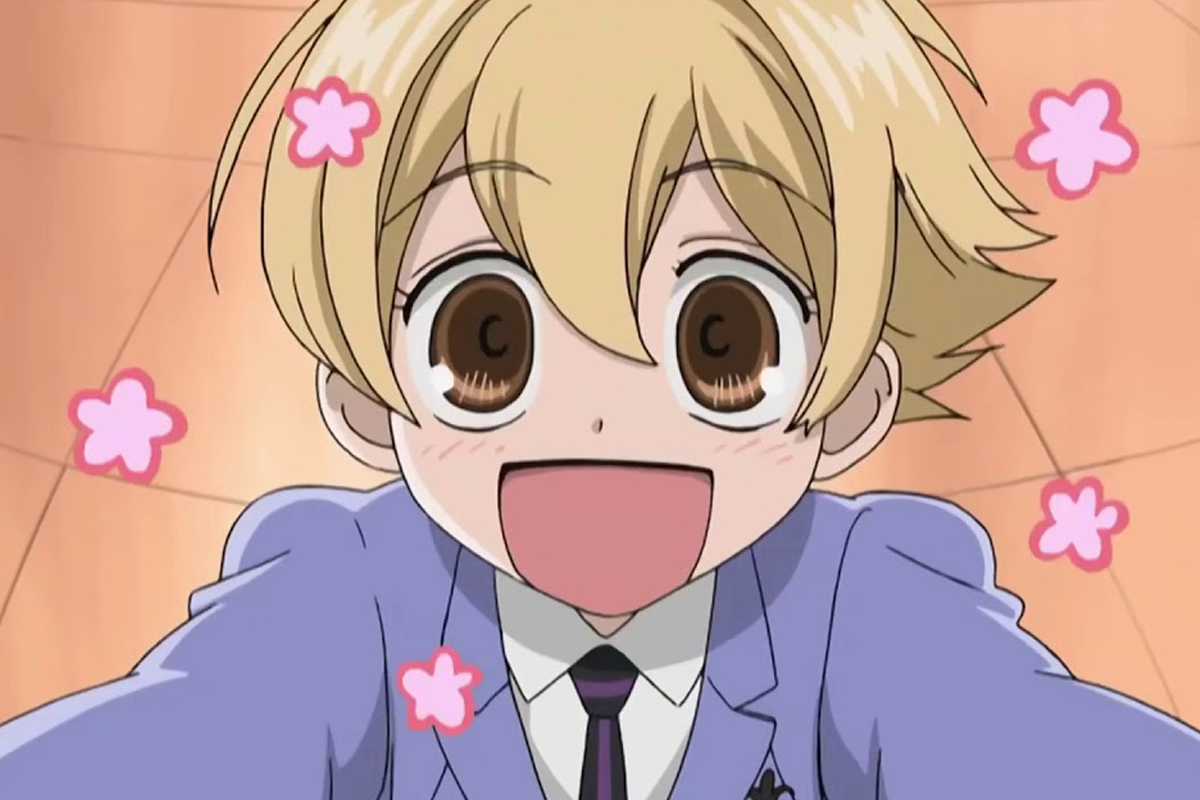 For cute and adorable anime characters, Hani-senpai is a must-include entry!
In a school host club full of good-looking guys, Honey definitely stands out for his cuteness and childlike attitude.
In addition, he has a tremendous love for sweets and desserts, to the point that he got a toothache one time for overeating!
He is also very fond of stuffed animals, as seen by his pink bunny companion. These all add to his overall cute charm.
He definitely has lots of loyal host club guests because of these traits.
4. Nagisa Hazuki (Free)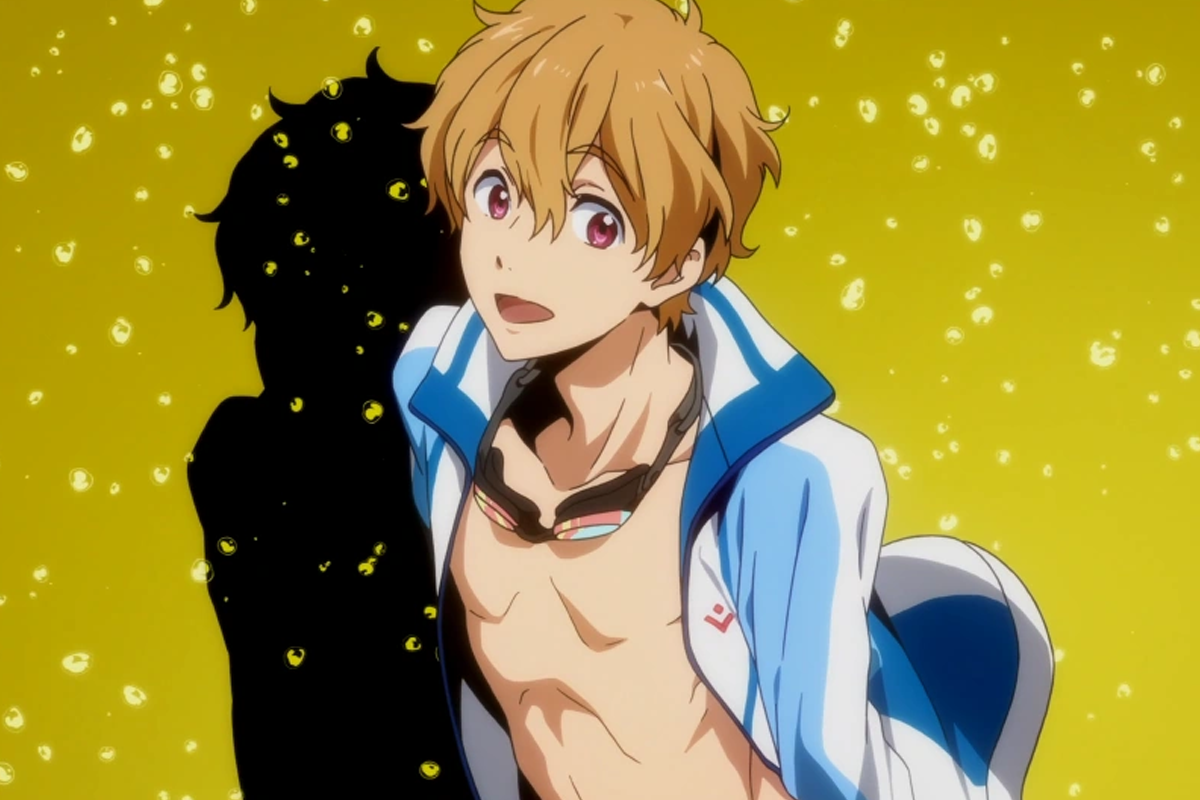 Ready to dive into a pool of cuteness? Up next is the cutie swimmer from Iwatobi High School Swim Club – Nagisa Hazuki!
Among the main swimmers of the show, Nagisa is the one with the cute height and very cheerful and energetic personality.
He won't back down in showing what he thinks, and he can be quite mischievous too.
This is shown when he dared to sneak into Samezuka Academy's pool. He even went skinny dipping in it!
He also keeps calling Kou as Gou, to her exasperation. Nagisa's a handful, alright!
But his high-energy attitude is quite a pick-me-up when it comes to cheering and supporting his friends. You bet he's always there for his Iwatobi swim, bros!
3. Aladdin (Magi The Labyrinth of Magic)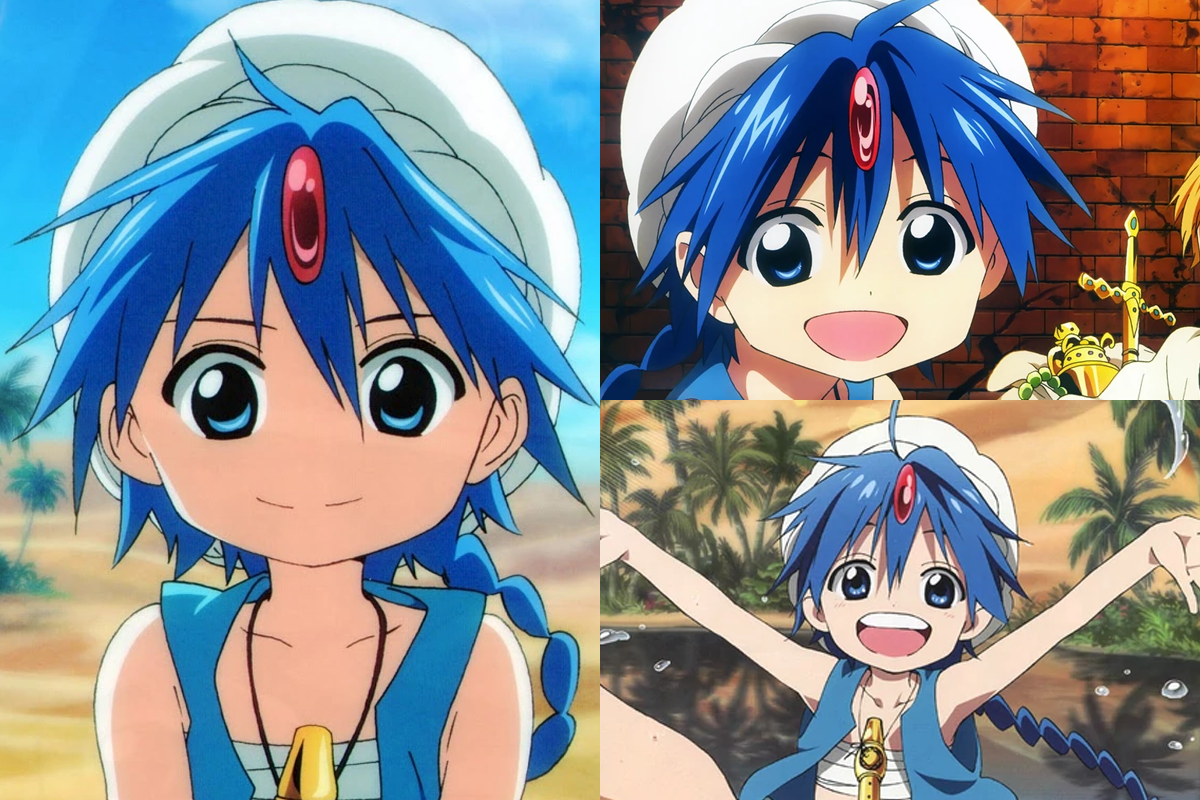 Magic and cuteness are aplenty with our next entry. Here's the great and powerful (and adorable) Aladdin!
Aladdin is a young magician who's always eager to make friends.
Since he traveled and wandered with only Ugo as his friend and companion prior to the start of the story, he immediately jumps at the opportunity of befriending anyone.
This little magi is also fond of eating, as seen when he ate a caravan of watermelons and girls. Ugo has noted of his "manly interests."
2. Gon Freecss (Hunter x Hunter)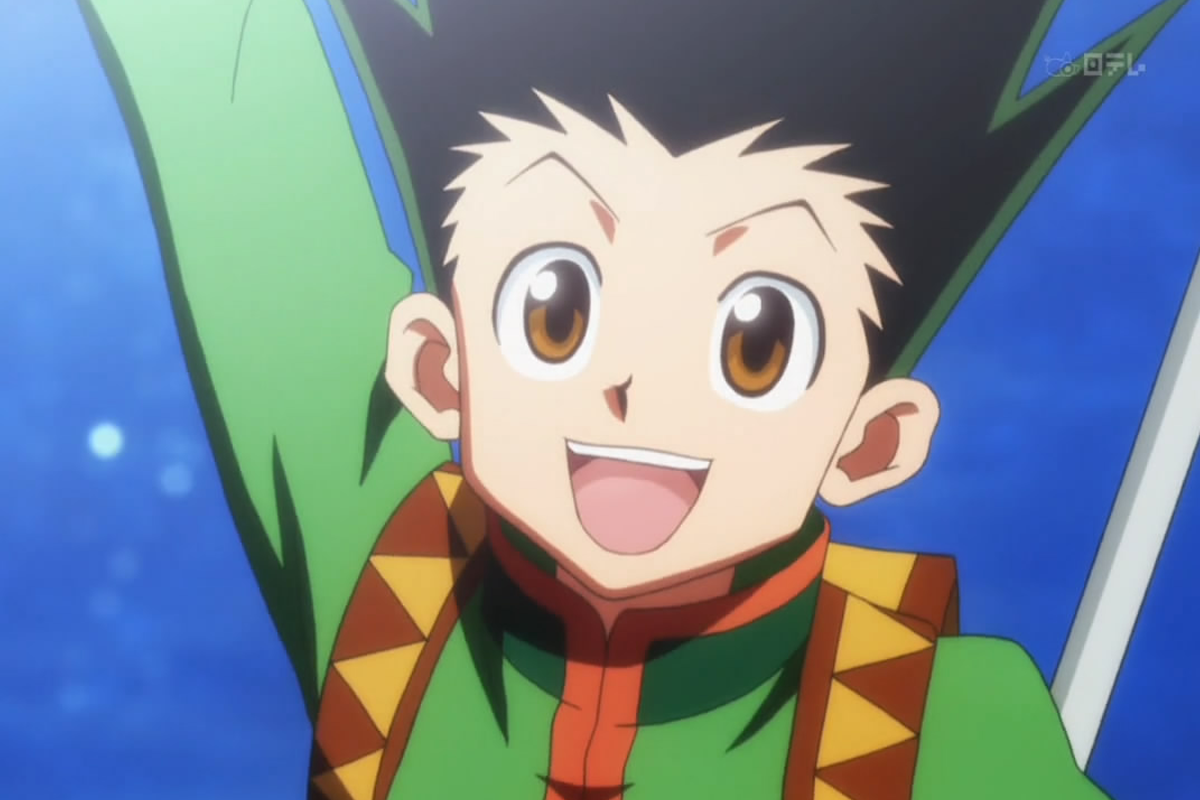 When it comes to cutie protagonists who will do anything for his friends, Gon Freecss from Hunter x Hunter is hard to beat.
Gon might be described as a simple-minded kid by others, but this trait shows his sincerity and altruism as well. He will befriend and help almost anyone. Just look at that smile!
It's why he ends up with his found family and closest friends. Although he's quite different from Killua, Kurapika, and Leorio, their bond and friendship are strong.
And speaking of Killua…
1. Killua Zoldyck (Hunter x Hunter)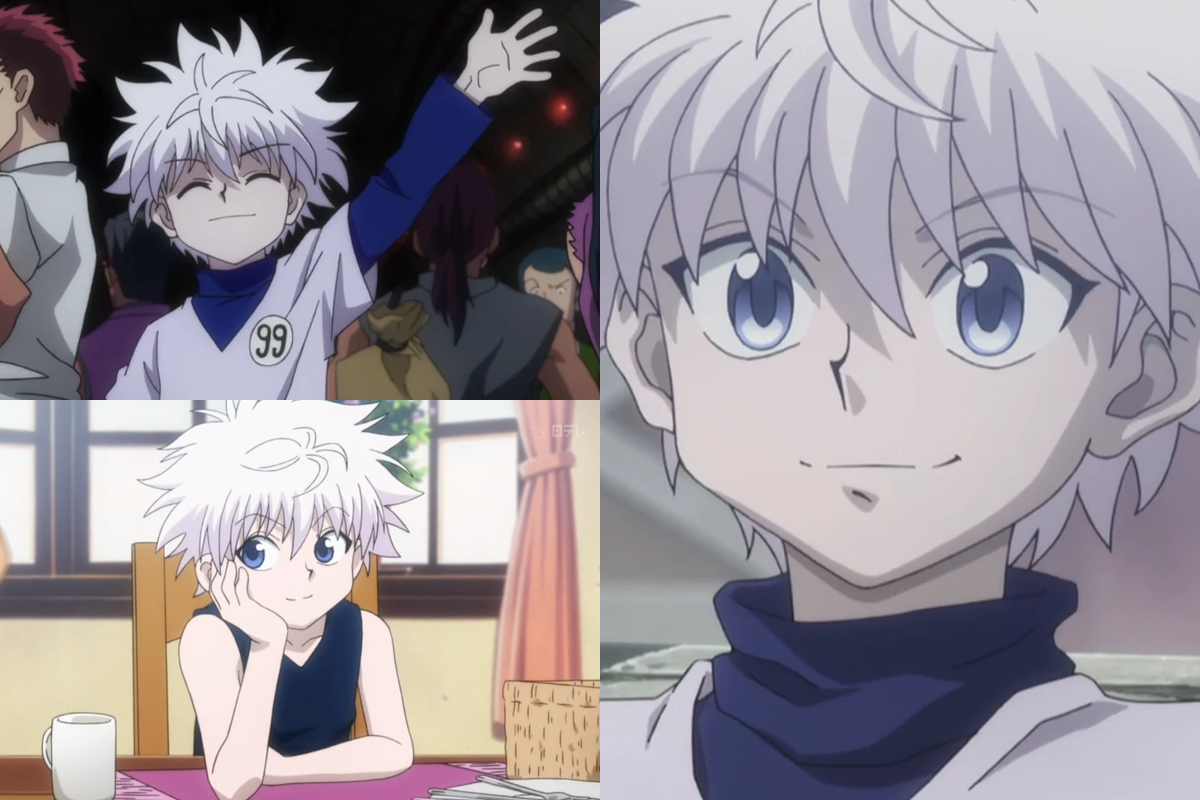 Yep, Killua's our pick for the cutest anime character! He's cool, he dresses fashionably (his t-shirt over long sleeves is iconic), and he definitely shows his cute, mischievous side!
Killua comes from a family who works as assassin. Wanting to do something for himself, he left them and joined the Hunter Exam, where he met Gon and the others.
Ever since then, he and Gon have been inseparable.
Even though they're complete opposites, with Gon having a gentler and kinder disposition and Killua having scary assassin instincts, the two are the bestest of friends.
What a pair of cute best friends!