A highly popular game that took the gaming community by storm when it was released near the end of 2018. RimWorld is a sci-fi game that is driven by an AI telling the story as you progress. You begin the game with three others who have been shipwrecked. Now, keep them alive while you find other top games to play.
Best Games Like Rimworld
Ark: Survival Evolved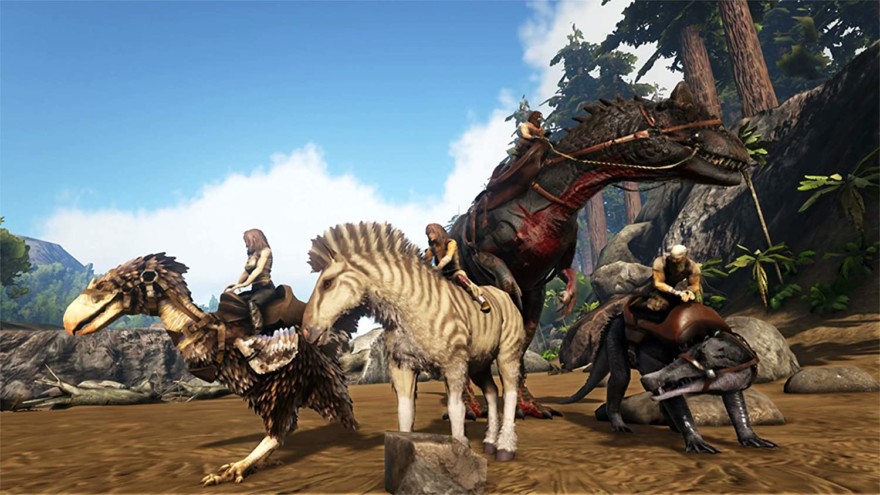 Advertisements for ARK are everywhere. If you're lucky enough to not be bombarded with them, you either don't have internet access, or you don't spend more than a few minutes online during the day. It's a popular and well-advertised game for a reason, though.
This open-world game is firmly planted within the survival genre, that's true. But there's also elements of crafting and strategy, too. Did we mention the existence of dinosaurs? And the sheer amount of modification potential?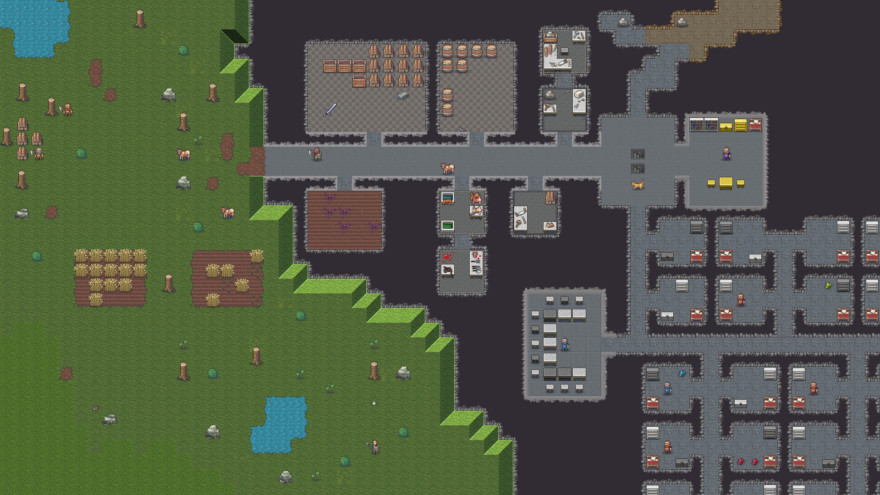 This title requires time to learn how to play it. Dwarf Fortress is one of the most complex simulation games ever created, and many gamers have suffered when trying to figure out how this ambitious, overly involved game works.
We're kidding. You'll need a couple of hours to figure out the basics, and the rest will come to you easily after that. Dwarf Fortress has a bad reputation for being too hard of a system to learn, but if you enjoy the stories that come from it, it's worth giving it a shot. After all, RimWorld was partially based on this game.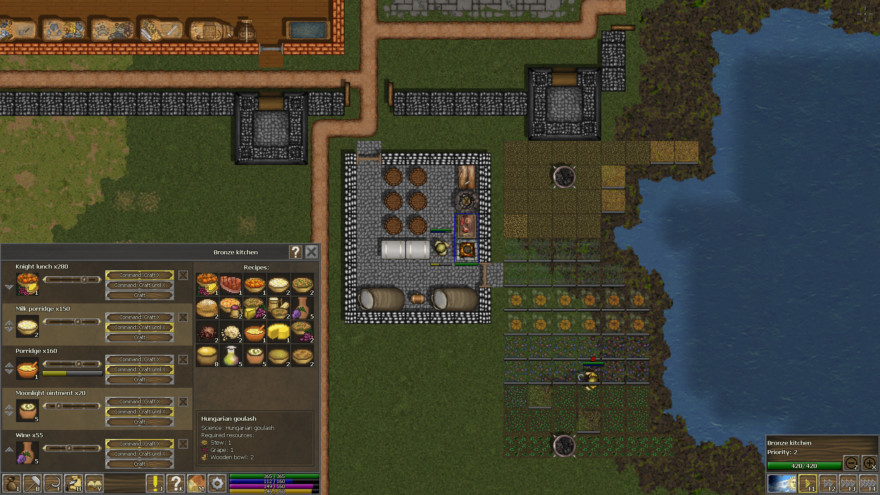 Take a step back from the riches of building your own empire. In First Feudal, you are the puppet master of one of your own peasants, and you become them until it's game over. As you walk around your world, you should endeavor to teach others to fight and craft, giving them jobs to do and teaching them what they need to know.
First, Feudal has a little less personality than RimWorld does and seems to suffer from a lack of depth in the storyline. But, it's still a great game if you're looking for a more casual version of RimWorld with a different perspective on offer.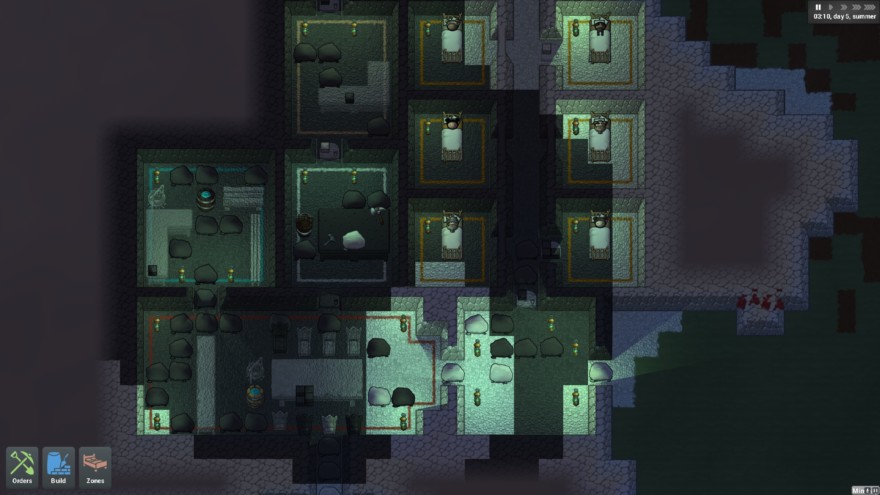 We're back to being royalty with King Under The Mountain. The taste of peasantry sure didn't last very long. This simulation game is set within a non-existent world where you are the ruler. It's your job to control your colony and help them grow into something more.
This title is the newest one on this Top 10 list. It doesn't have a planned release date yet, likely because the Kickstarter that the creators put up to fund the game only happened back in 2018. At present, they're still testing the game in Alpha phase. Updates are monthly, give or take, and it looks like they're hoping to release it this year.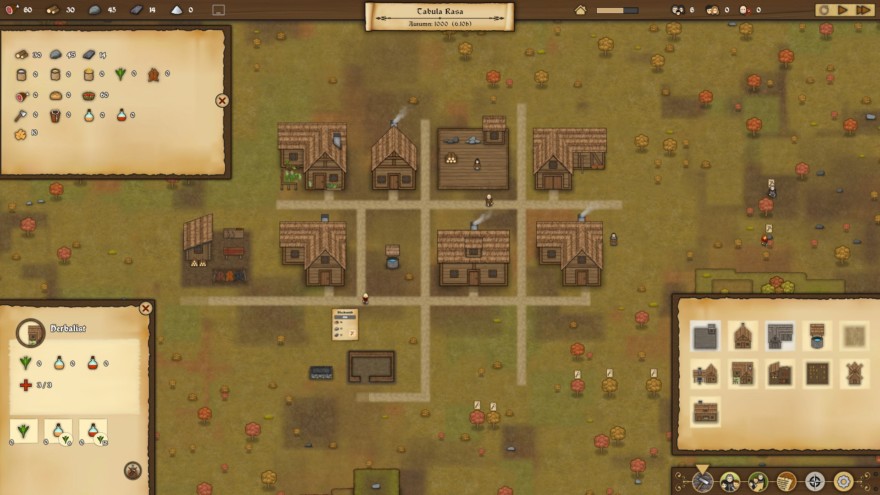 A simplified city builder, Civitatem, allows you to control your village and its people. Your goal, as it is with all builder games like this, is to grow your land and become prosperous. Your villagers have their own set of skills to assist you, but they need your help to defend themselves against the dangers that surround them.
This title takes place in a medieval era. You need to shape the kind of future that you want your people to have as their lives progress, rather than leave them to die out in the elements or while fighting raiders.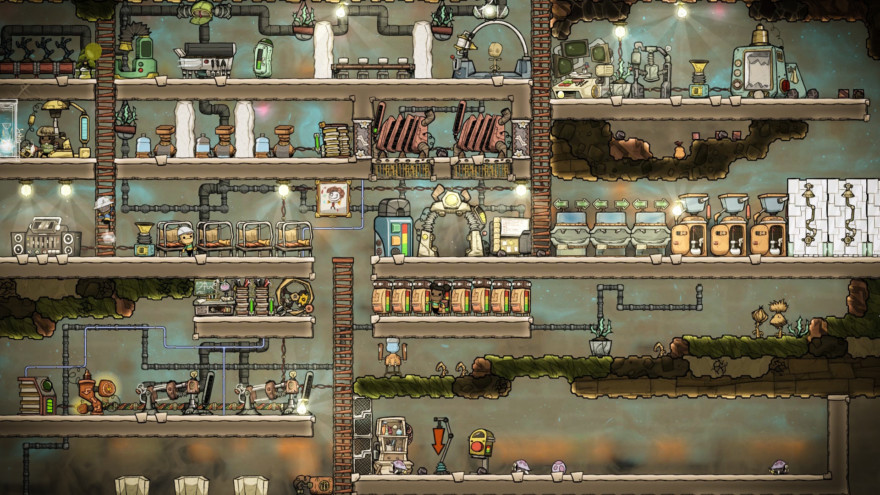 A game that will get instantly recommended to you by Steam if you're looking at RimWorld, Oxygen Not Included has extremely positive reviews and complex maps to suit the budding base builder. Also, it's a space-themed colony simulator, which will give you a taste for something new.
Deep within an alien rock, your crew has no time to spare. They must master science, learn about the new lifeforms around them, and figure out how to survive in a place they are completely unfamiliar with. For all the fun that Oxygen Not Included may look like, be prepared to suffer a bit.

It doesn't matter what genre you're searching for a game in, you'll always find one that has zombies in it. Case in point, They are Billions, a strategy game that takes place on a post-apocalyptic planet. How many of the few remaining humans can you save?
This Steampunk-style colony simulation will make sure that you learn quickly. There are precious few humans left, and you'll have to defend them with everything you have. Or, you risk failing a dying race with your strategic mistakes on the field of battle.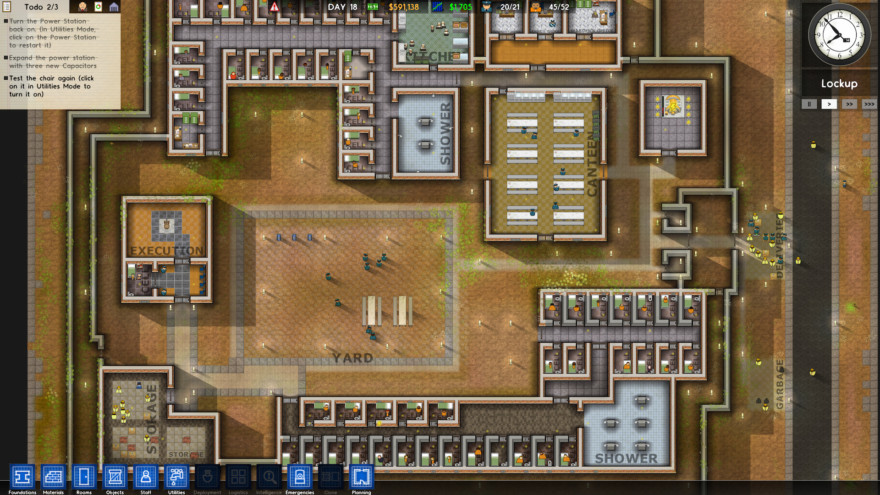 Who doesn't want to manage their own prison? In Prison Architect, you don't just look after the prisoners and the staff members; you build the entire facility. The game seemed to be a friendlier, less dark version of Dungeon Keeper – one of the games that inspired this title.
There's a ton of great humor to be found within your prison if you're paying attention to the scenes that pass you by. Equally, you'll probably become a murderous ball of rage when the inmates don't settle down, and you've run out of obvious options.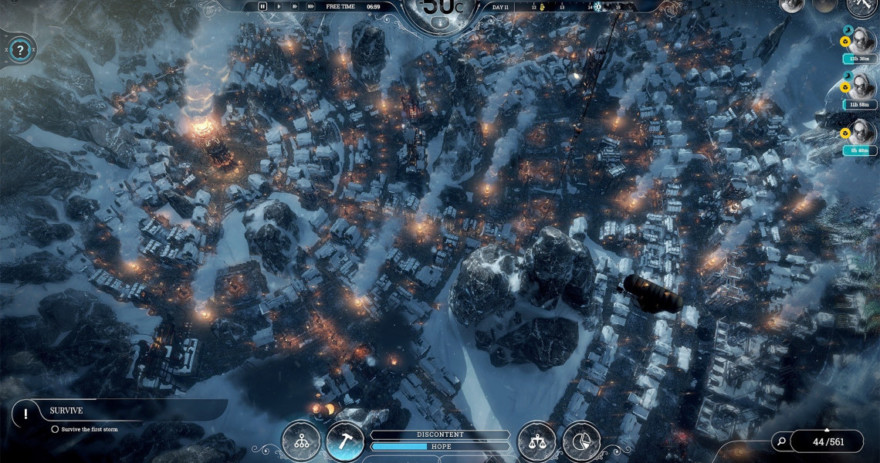 The first survival game of its kind, Frostpunk, forces you to care for both the people and the infrastructure of earth, even when everything looks like it's about to collapse around you. The realism in this game will push you to decisions you never thought you'd have to make.
If you are easily stressed, you might want to give this title a miss. Frostpunk is designed to be tense throughout the story's plot, giving its players choices to make that could break a person in real life. The theme is powerful; your decisions are even more so.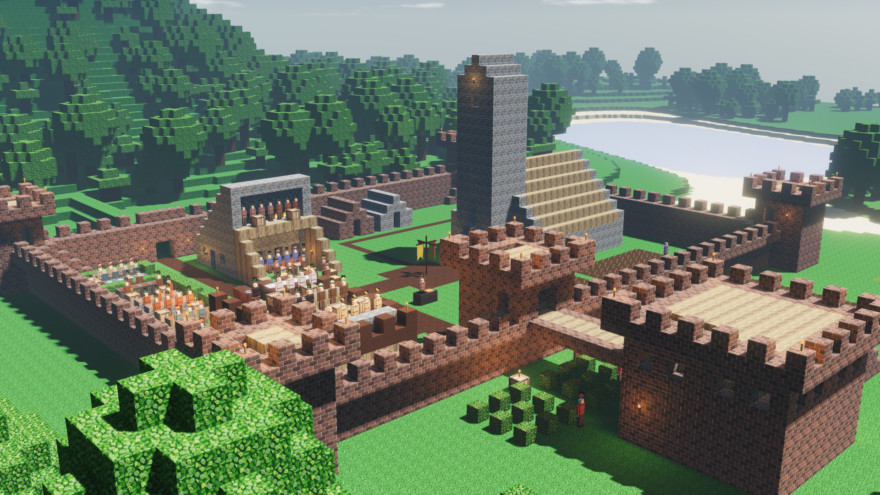 This one is unique. Where most colony simulations or base building games are done in the third person, this title is very obviously first-person. First-person games often pull players into the immersive atmosphere much quicker, giving them real perspectives to focus on, rather than just screens to switch between for information.
It's almost like a cross between Minecraft and RimWorld. The 3D block building is an obvious component, but there are also monsters that will attack you more as you develop your colony. Sound familiar?