The beauty of styling yourself in New Horizons is that you won't be restricted from choosing any hairstyles or eyes you want.
You also won't have to go through a personality quiz to determine how you look, which was the case in old Animal Crossing games.
If you changed your mind and want to update your updo, follow this guide to learn how to change your appearance in Animal Crossing.
What To Do To Change Your Appearance
In Animal Crossing: New Horizons, you can modify your hair, eyes, nose, and skin tone.
At the start of the game, you get to do this before boarding the plane and arriving at your island.
You won't be locked out from your choices, so feel free to try out any eye color or nose shape!
If you're ready to change how you look, here's what you can do.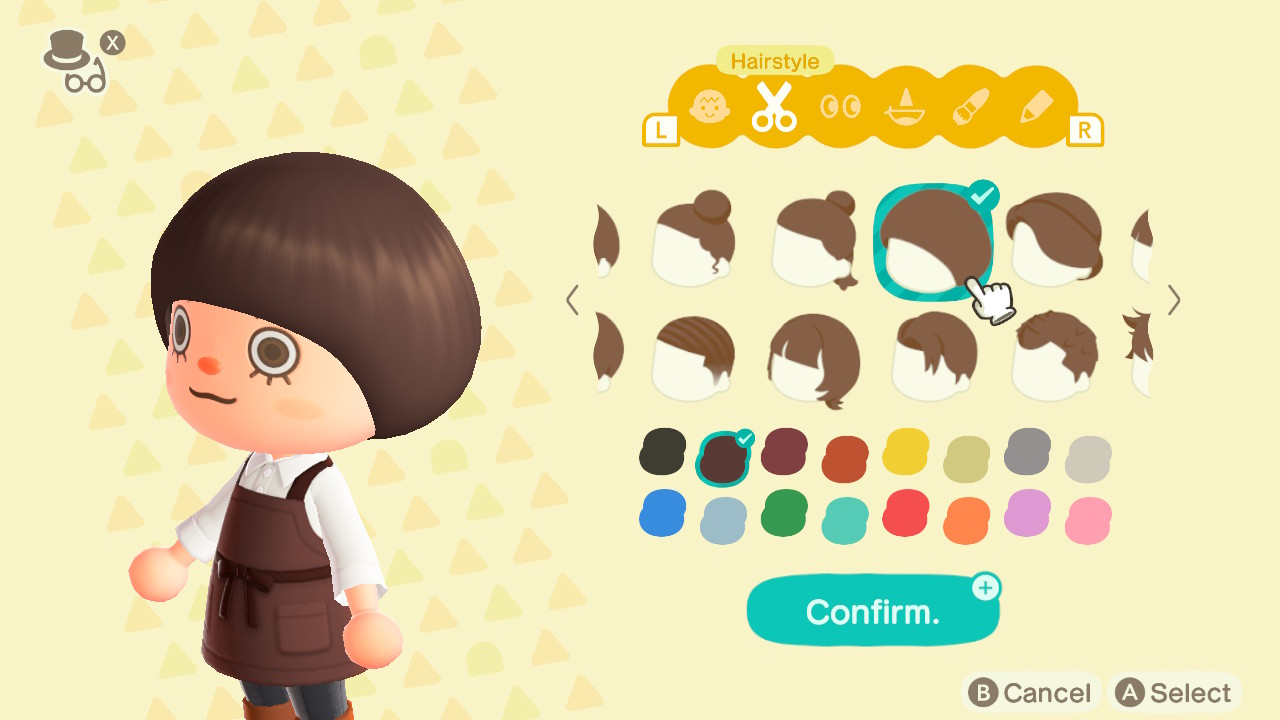 Craft or Buy a Mirror
You don't have to answer any personality questionnaires this time, but you do need a mirror to change your look.
Early in the game, you won't have access to any mirrors, so it'll be some time before you can change your appearance.
You won't immediately get recipes for any mirror as well.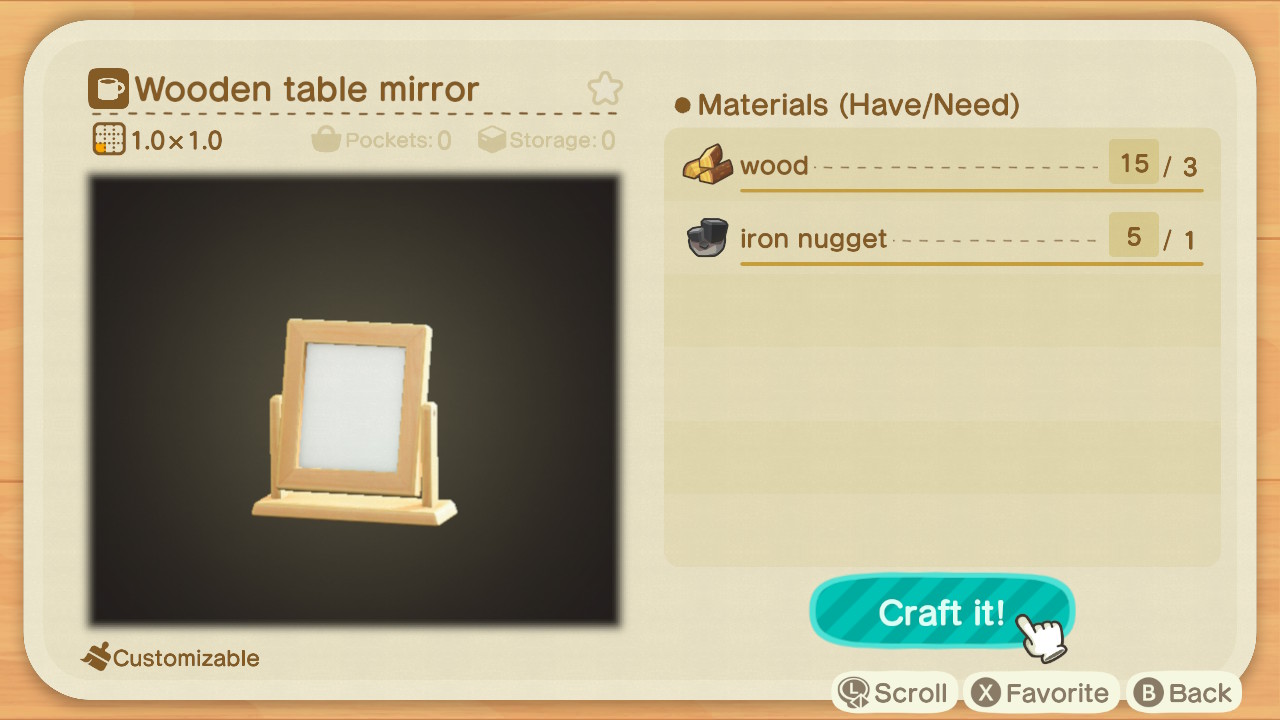 Try talking to Big Sister villagers to get a Wooden Table Mirror DIY recipe. This is one of the beginner mirror recipes in the game.
All players will start with one Jock villager and one Big Sister villager as well, so you'll immediately have a Big Sister villager on your island.
Once your villagers have upgraded their tents to houses, you can visit them to see whether they're crafting something.
Talk to them while they're hammering away on their work table to get a DIY recipe!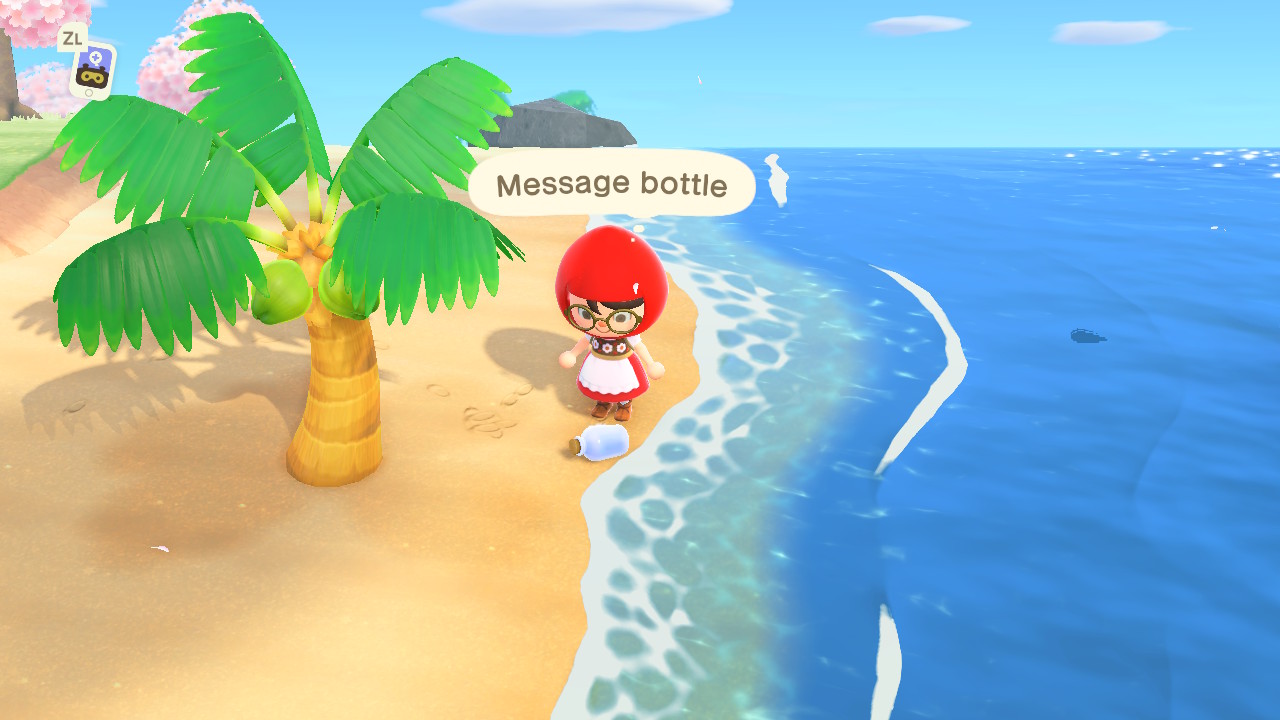 Another way to get a mirror recipe is to open Message Bottles from your shores. Each player on your island gets one Message Bottle.
This will always contain a DIY recipe and a note from a random villager from a far away place. However, getting a mirror recipe through this method depends on chance.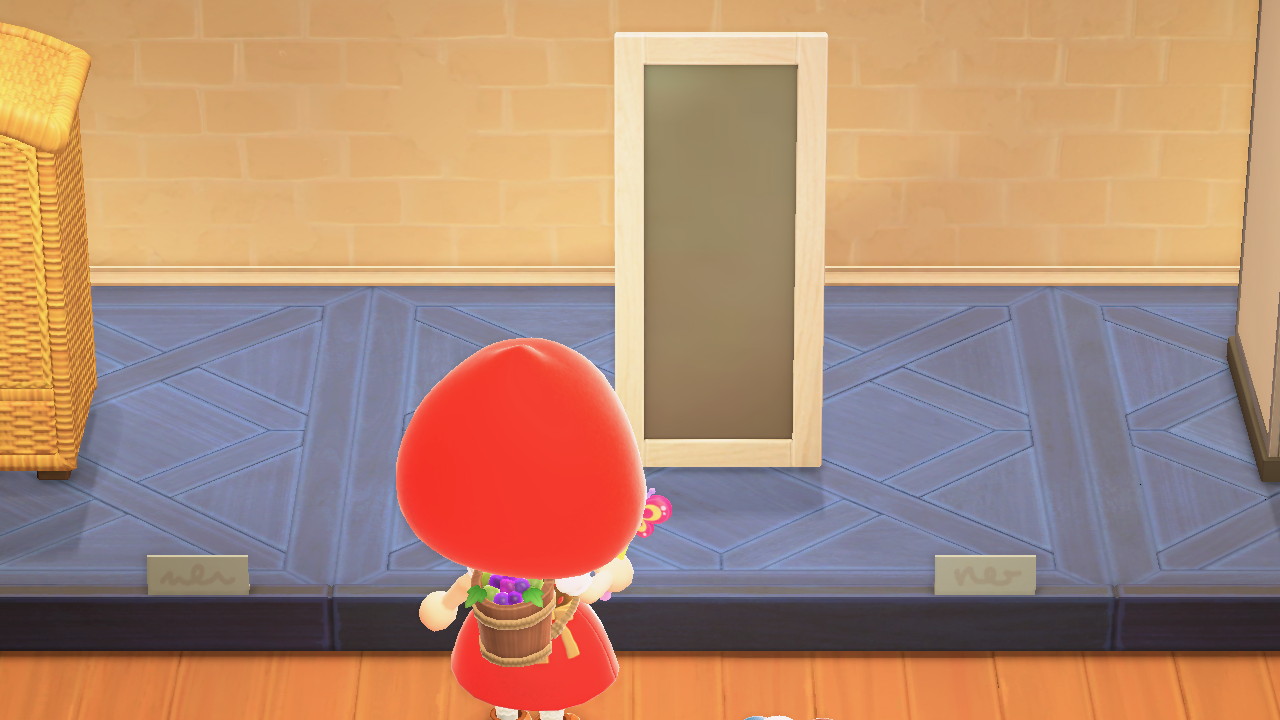 Later, once you've upgraded your Nook's Cranny, the store will have more items for sale.
The items available will change every day, so it's best to check your store regularly to find any mirror items for sale.
Use a Mirror
Now that you have a mirror, it's time to use it to transform into a new you! Simply face the mirror and press 'a'. Then, choose 'Change it up!' to see the character creator menu.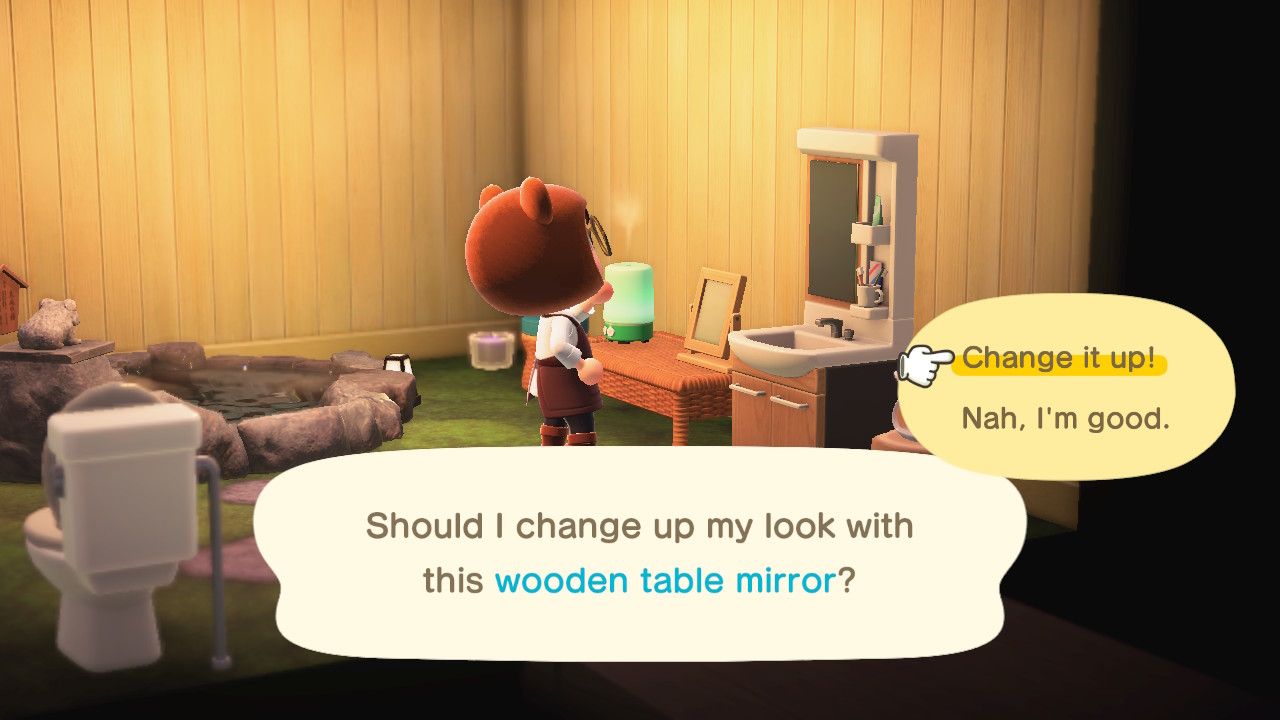 This interface will look just like the character creator menu at the start.
Here you can change your hairstyle, eye shape, eye color, nose shape, mouth and smile shape, skintone, and even skin paint!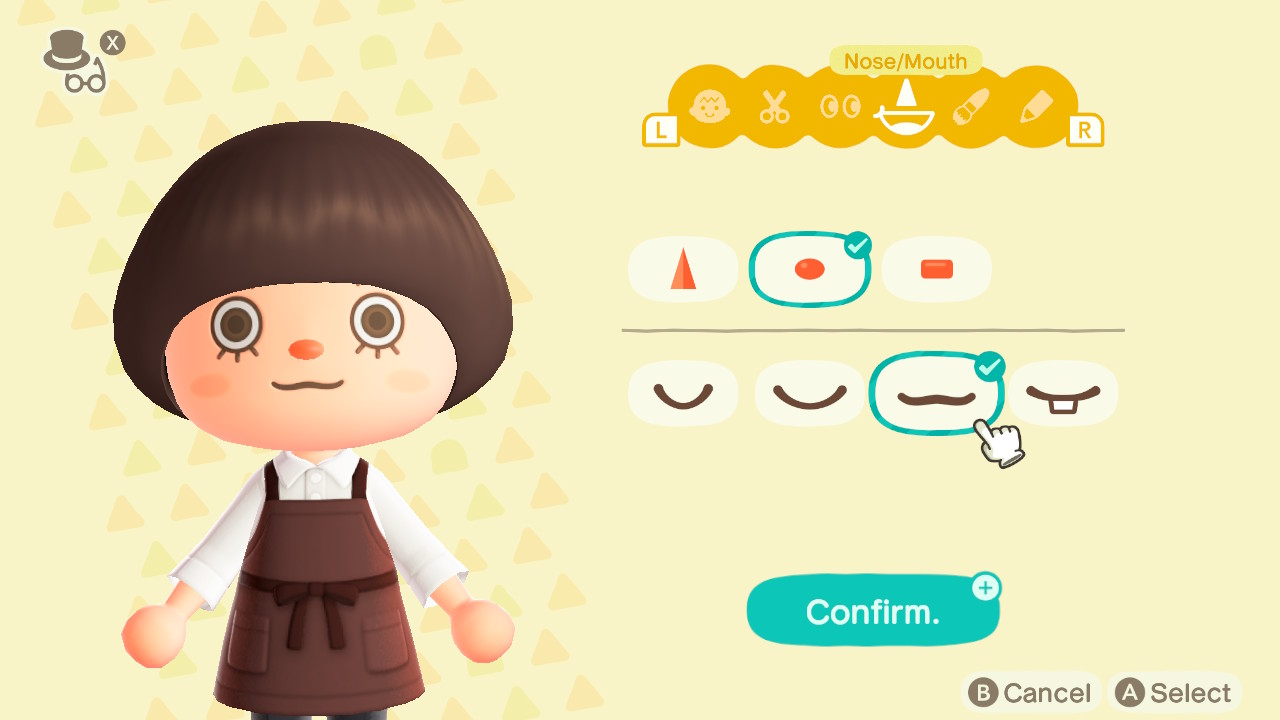 Once you've finalized your new look, press '+' or the plus button on your controller to finish things up. Tada! New look, new you!
Unlock More Hairstyles and Customizations Through Nook Stop
If the default customization options aren't enough, you can expand the list with upgrades from your Nook Stop!
You can get more styles and colors for your hair, eyes, skin, and face paint.
The Top 8 Pop Hairstyles upgrade costs 2,400 Nook Miles and contains kiddie haircuts and updos.
For sophisticated looks, get the Top 8 Cool Hairstyles for 2,400 Nook Miles.
Want to try trendy hairstyles with bright colors? Redeem the Top 8 Stylish Hairstyles for 3,000 Nook Miles.
And the latest addition to the list, the Top 6 Stylish Hairstyles, contains really good curly and no-hair choices for only 1,800 Nook Miles.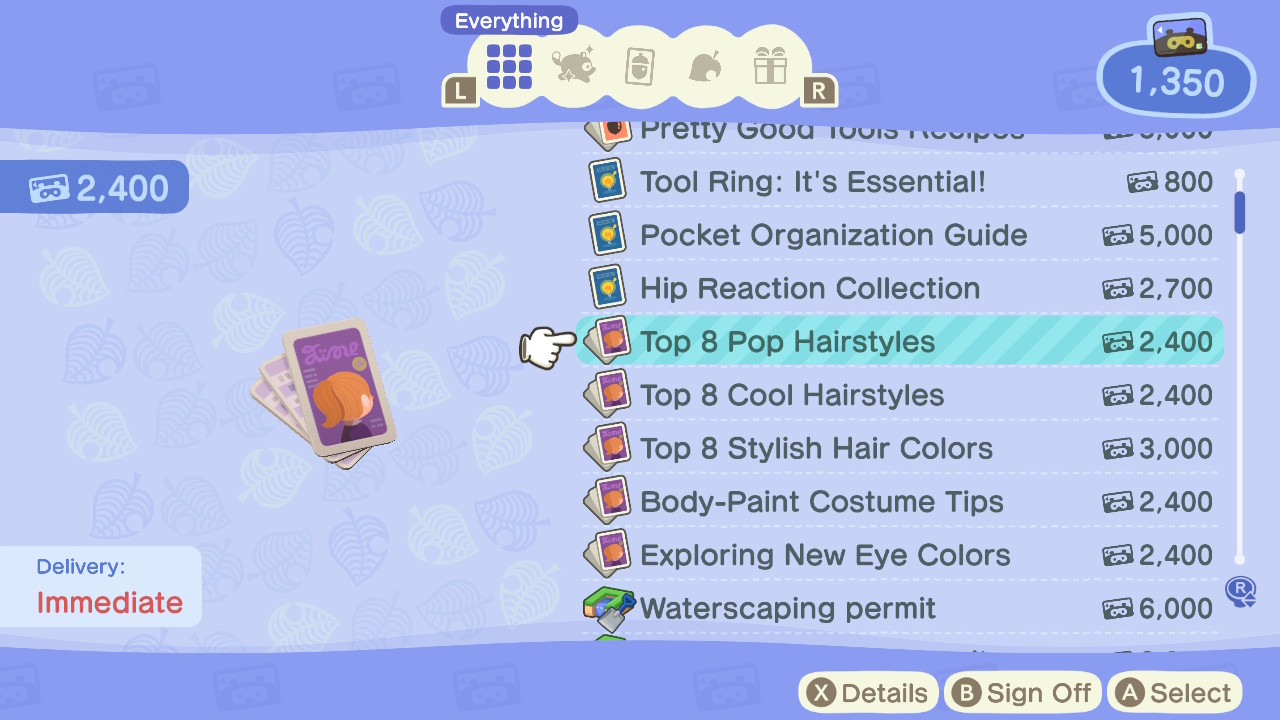 If body paint and changing skin and eye colors are more your type, redeem the Body-Paint Costume Tips and Exploring New Eye Colors sets. They cost 2,400 Nook Miles each.
Unlock More Hairstyles Through Harv's Island
Thanks to the free 2.0 Update, Harv's Island gets an expansion. And this expansion brings stalls and new characters to the game.
One of these new characters is Harriet, a friend of Harv and a hairdresser. She gives you seven new hairstyles!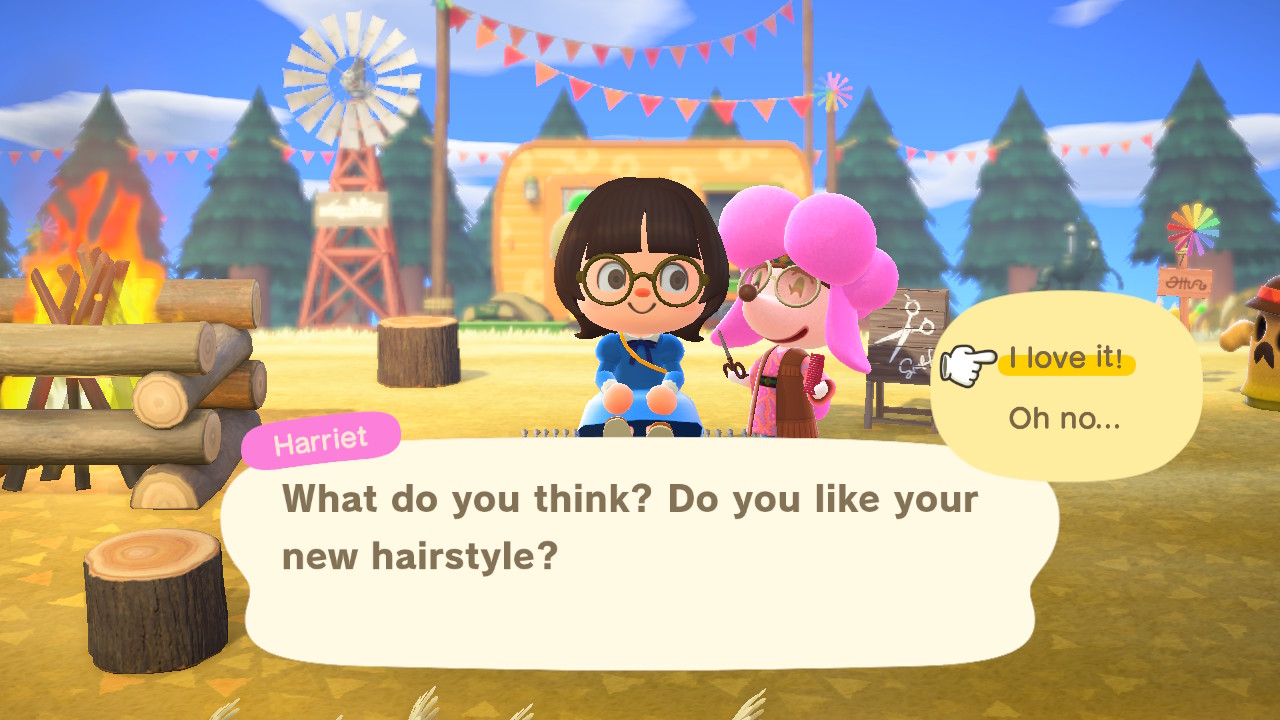 Harriet doesn't really have a salon at Harv's Island, but she will give you haircuts out in the open. Sit on the chair at the center of the Island.
The chair should be near the campfire, near some logs. After giving you all hairstyles, she will roam around the island instead.
Once you unlock Harriet's hairstyles, these options will show up when you change your look using a mirror.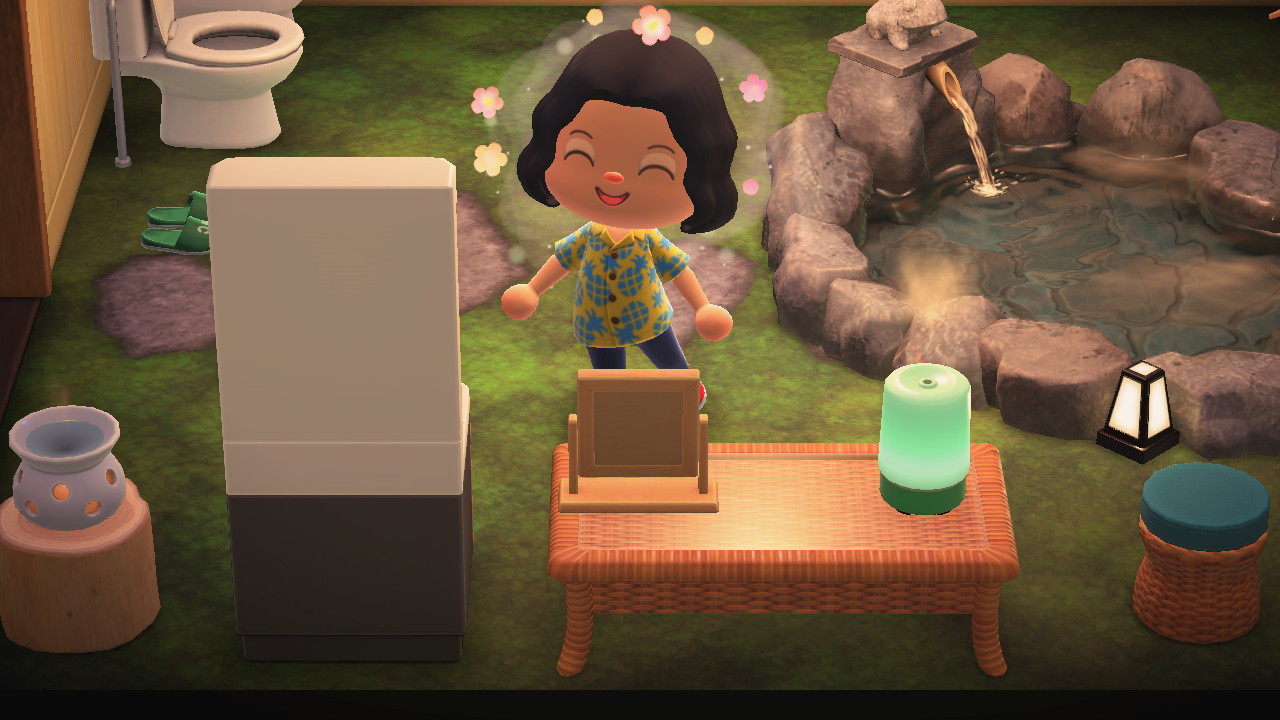 Starting a new life on a deserted island will bring new experiences and memories, and this means you can be whoever you want to be too!
With this guide, change your appearance in Animal Crossing anytime you want! Just make sure you have a mirror.