Animal Crossing: New Horizons's biggest update brought a lot of incredible things, and one of those things is the ability to have beautiful vines on your island.
Unfortunately, you can't just buy a packet of seeds for it from Leif. You actually have to sail the seas to find them!
Use our guide on how to get vines in Animal Crossing as a map to bring you to where the vines grow!
Vines General Info
Before venturing out into the open seas to find them, let's quickly learn a thing or two about vines first.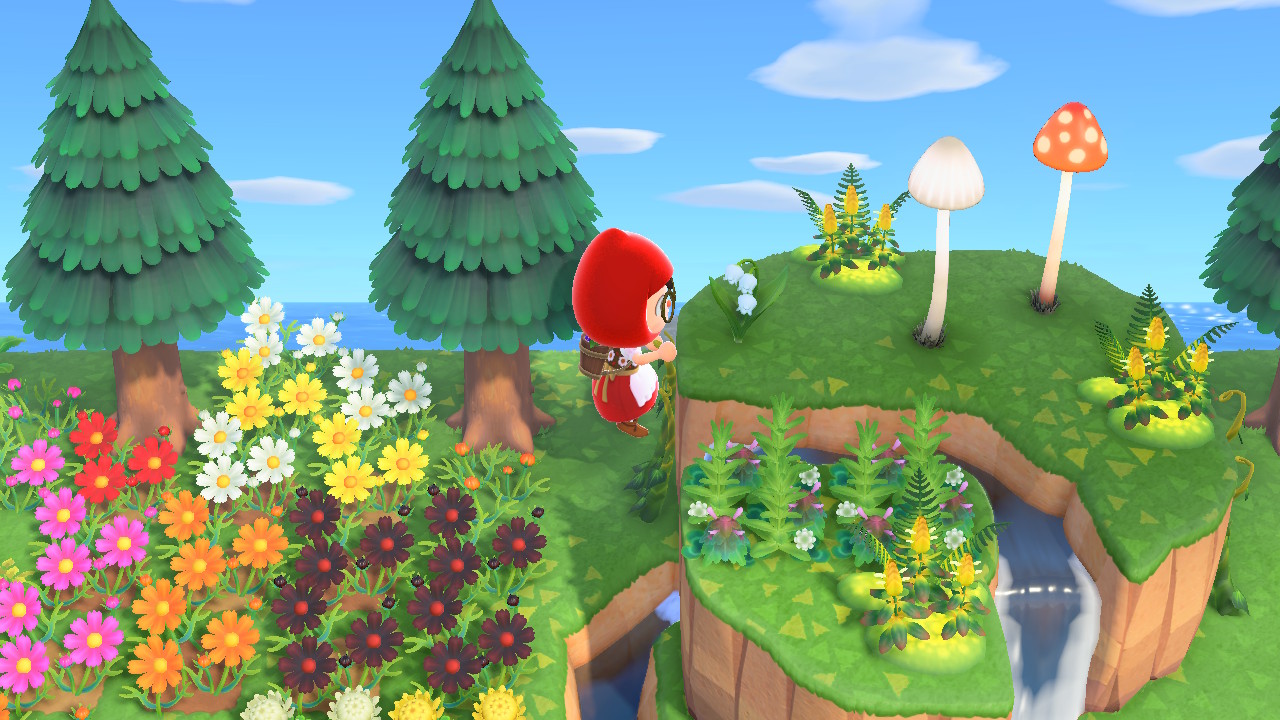 What Are Vines?
Vines are new plants on Animal Crossing: New Horizons that you can plant or place on cliffs.
You can climb cliffs this way without a ladder. You also need vines for some DIY recipes.
Where Can You Find Vines?
The only way to find vines is to end up on a special Boat Tour Island that is filled with vines and glowing moss.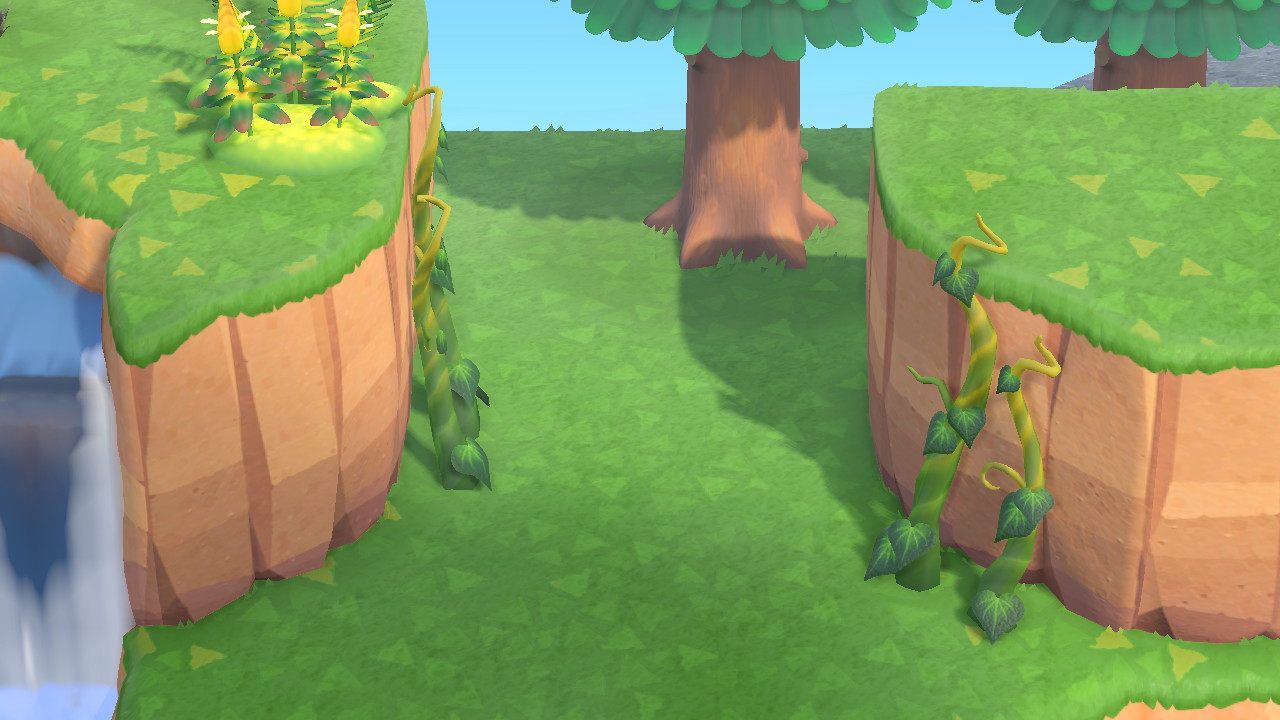 Where Can You Get These Boat Tours?
You get Mystery Boat Tours from Kapp'n. Kapp'n is a turtle character who has been in past Animal Crossing games as well.
How To Get Vines
With the basic info on vines done, let's embark on a journey to find them!
Unlock Kapp'n
Kapp'n was just added to the game during the huge Version 2.0 update. If you don't have this update, Kapp'n won't be on your island.
To check if you have this update, press '+' or the plus button on your controller while selecting the game on your Nintendo Switch's Home Screen.
You should see a window pop up containing information on the game's software, like Software Information, Data Cloud, Nintendo's Rewards Program, and Software Update.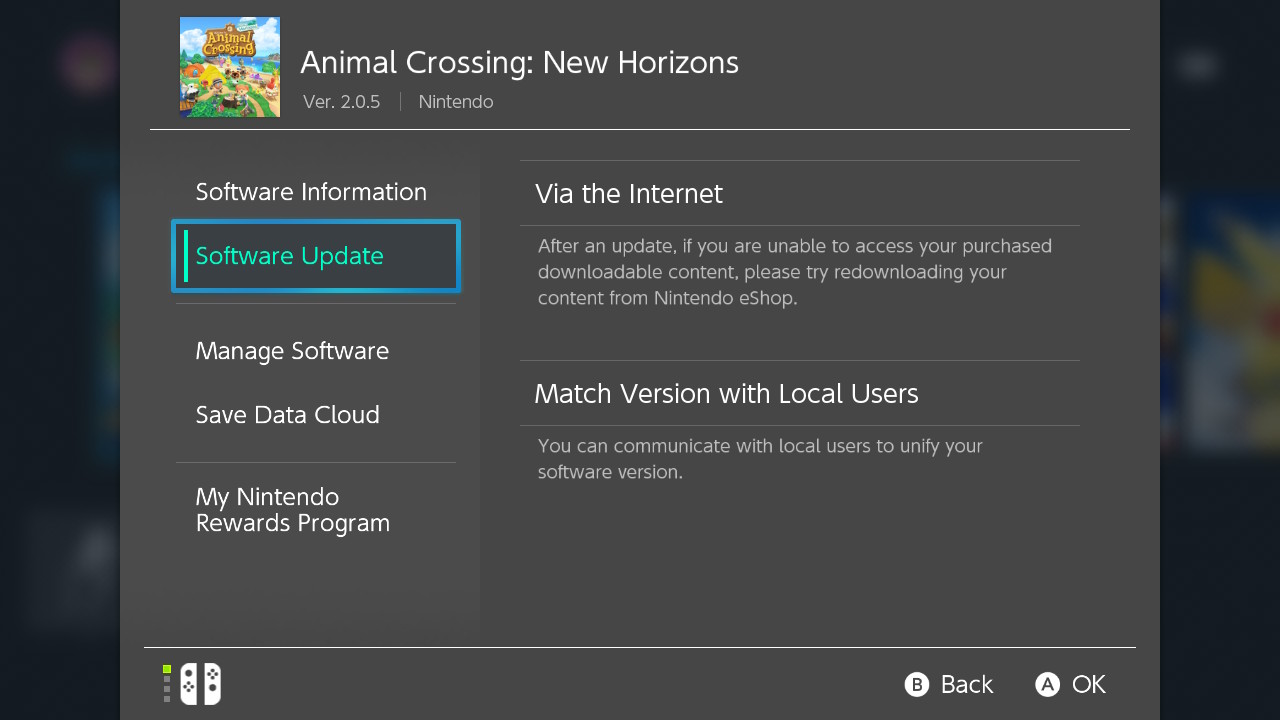 Software Update is what we need! Press 'a' on it and choose to update your game by connecting to the internet or with a Nintendo Switch nearby with an updated copy of Animal Crossing.
Depending on your connection, it might take a while to update. Once it's done, a prompt will pop up informing you about it.
Collect Enough Miles for Kapp'n's Trip
With the update done, time to play the game! Go to your pier to find Kapp'n chilling on his boat. But wait, his boat rides aren't free!
Before you can go sailing with Kapp'n, you actually have to fork over 1,000 Miles for the trip.
The payment isn't Bells or Nook Miles Tickets, just pure Miles – a thousand of it.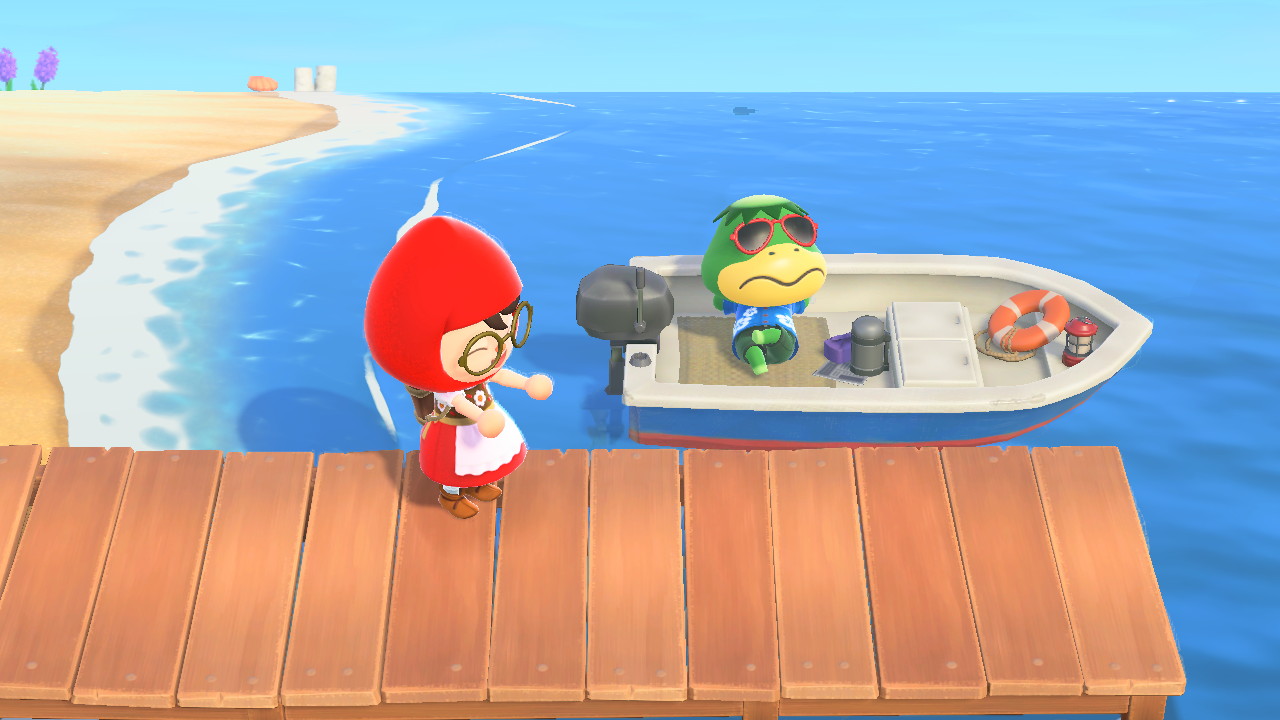 If you don't have enough Miles, you might have to do some Miles+ chores to gather enough for a ride. Miles+ tasks are extra things you can do on your island to gain more Miles.
You mainly get Miles from the milestones you do on your island, like selling clumps of weeds or getting all the fruits available in the game, but Tom Nook upgrades your phone, so you can get extra Miles this way.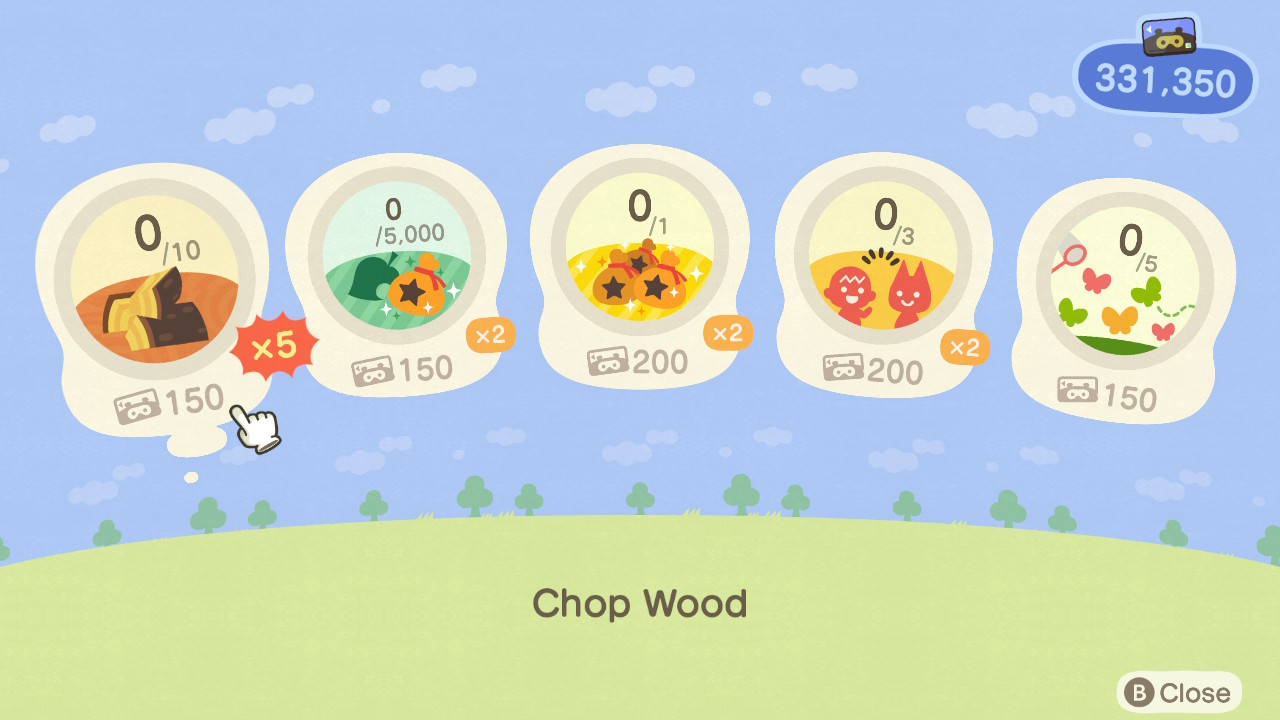 Miles+ tasks can range from watering your flowers to talking to your villagers.
Some of these tasks have multipliers on them, so you can get more Miles than usual.
It's good to do the ones with multipliers to gain more Miles quickly.
Take a Kapp'n Boat Ride
After collecting enough Miles for a few rides, it's time to pay Kapp'n a visit!
As mentioned earlier, Kapp'n can be found near your pier. Talk to him and pay for the boat trip.
During the boat trip, Kapp'n will serenade you with his sea shanties.
From cucumber ships to lamenting about cloudy skies, his shanties are wacky and entertaining.
You can even clap along and react to his songs! Press 'a' to clap along, press 'x' to laugh, and press 'y' to express your shock.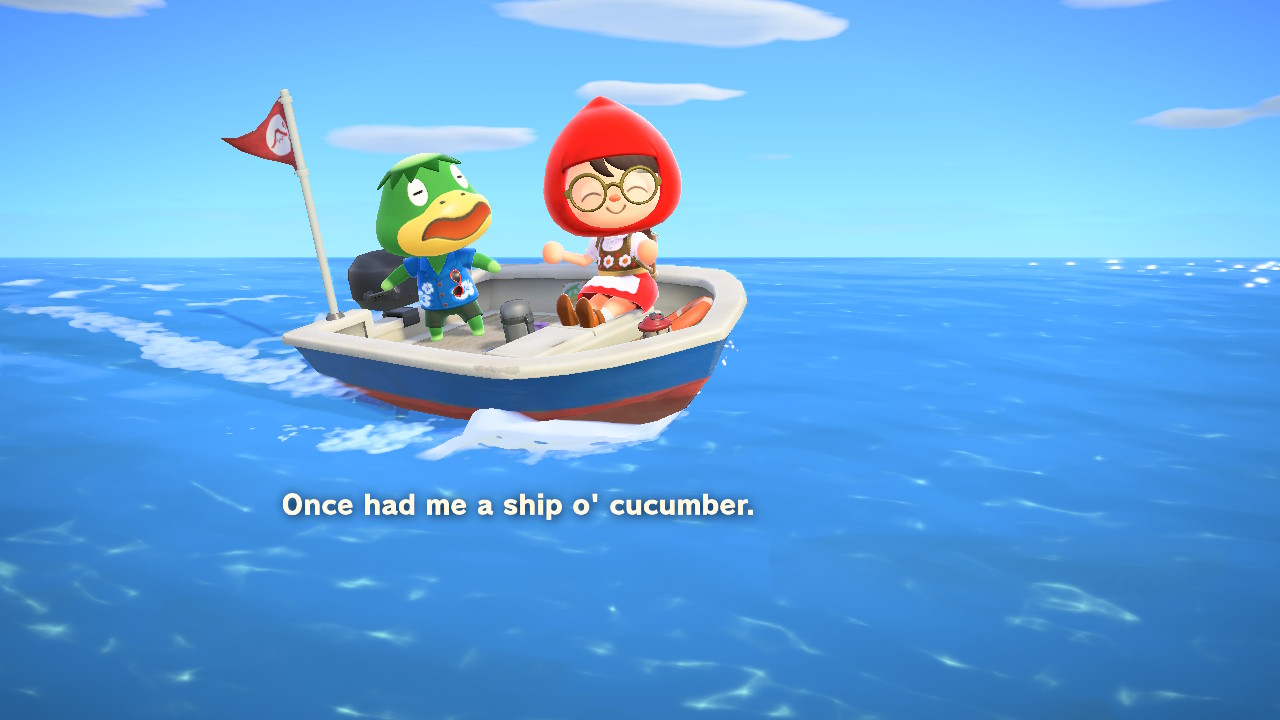 TIP: If you're pressed for time and want the boat ride to be over immediately, keep pressing 'b', and Kapp'n will abruptly stop his song. He won't be happy, but he respects his customers.
Did you end up on an island with vines? If you're not too lucky with your boat ride, you have to try again. So far, there are 15 Kapp'n islands you can end up in.
IMPORTANT NOTE: You can only go on a Kapp'n Boat Ride once a day. You'll have to try again tomorrow.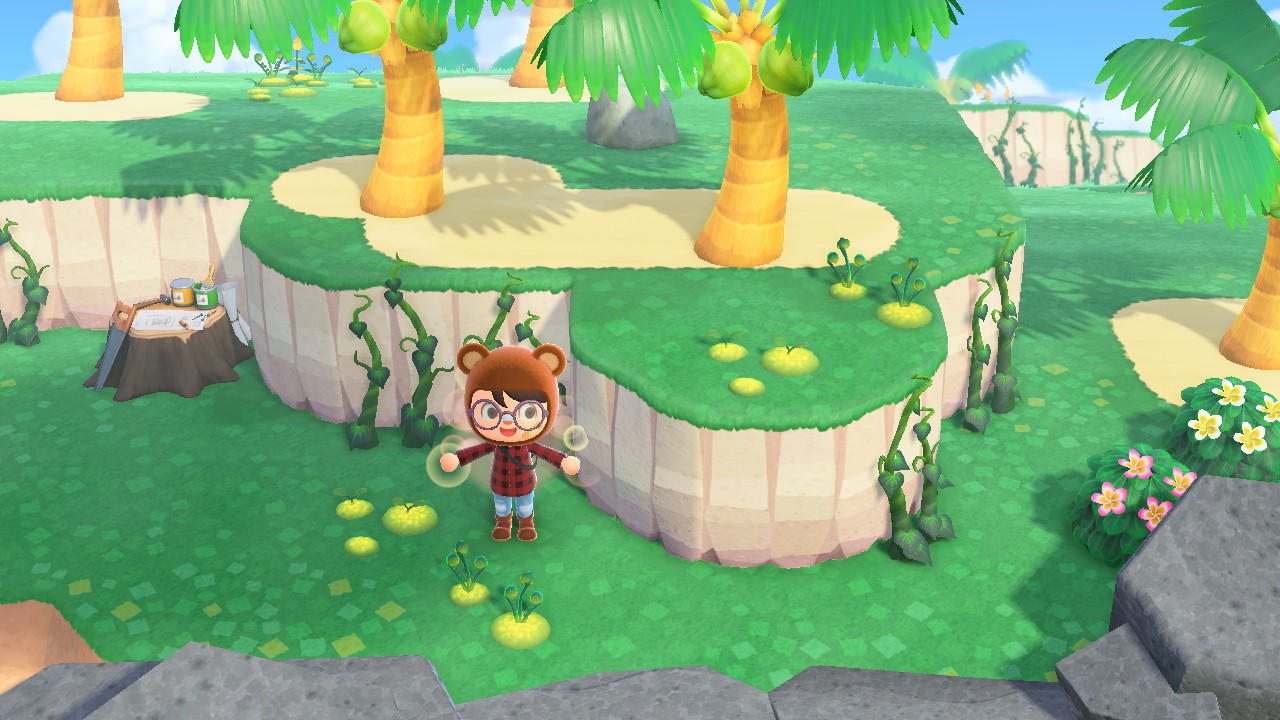 If you're lucky, you'll end up on Vine and Moss Island immediately!
This special Boat Tour Island is filled with vines climbing up the side of cliffs and glowing moss on the ground.
You will also see Plumeria Bushes, which are also new to the game.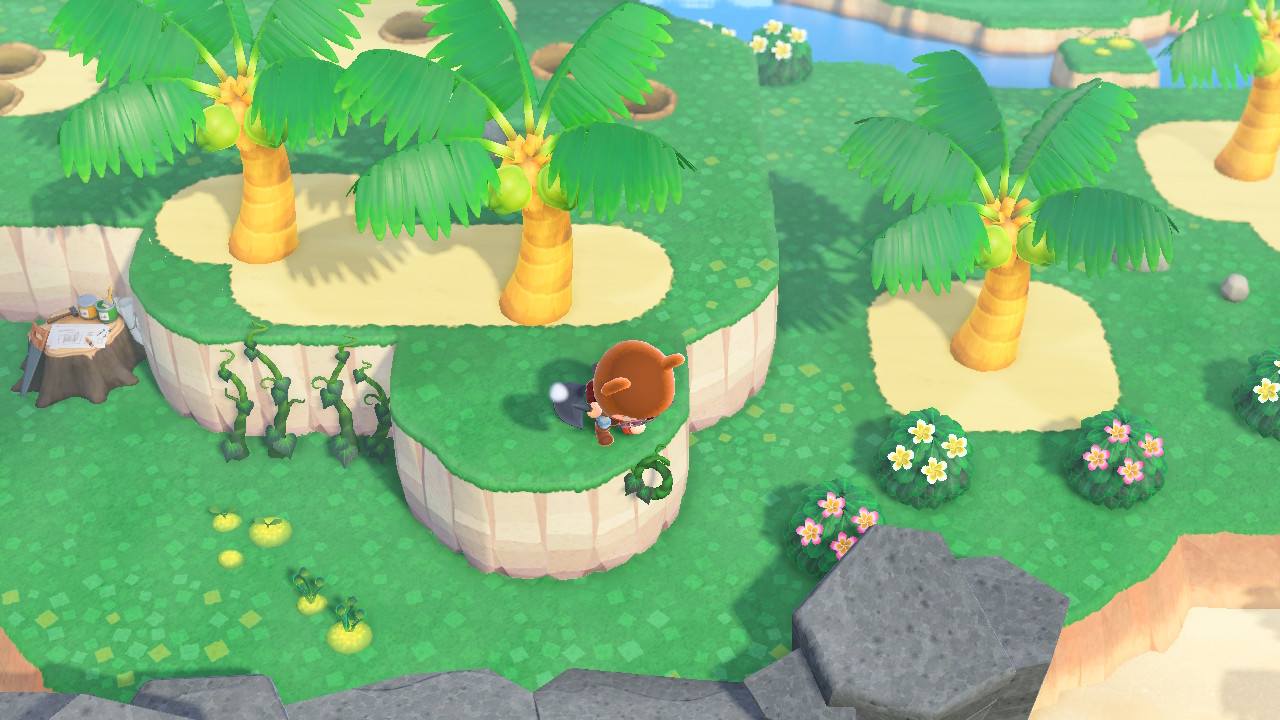 Bring home some vines by picking it with 'y' on your controller. Yep, you don't need to take out your shovel for this one.
Just pick a bunch of vines to bring back to your island.
If you want to put it on your cliffs and decorate your island with it, you can take it out and place it like an item in the game.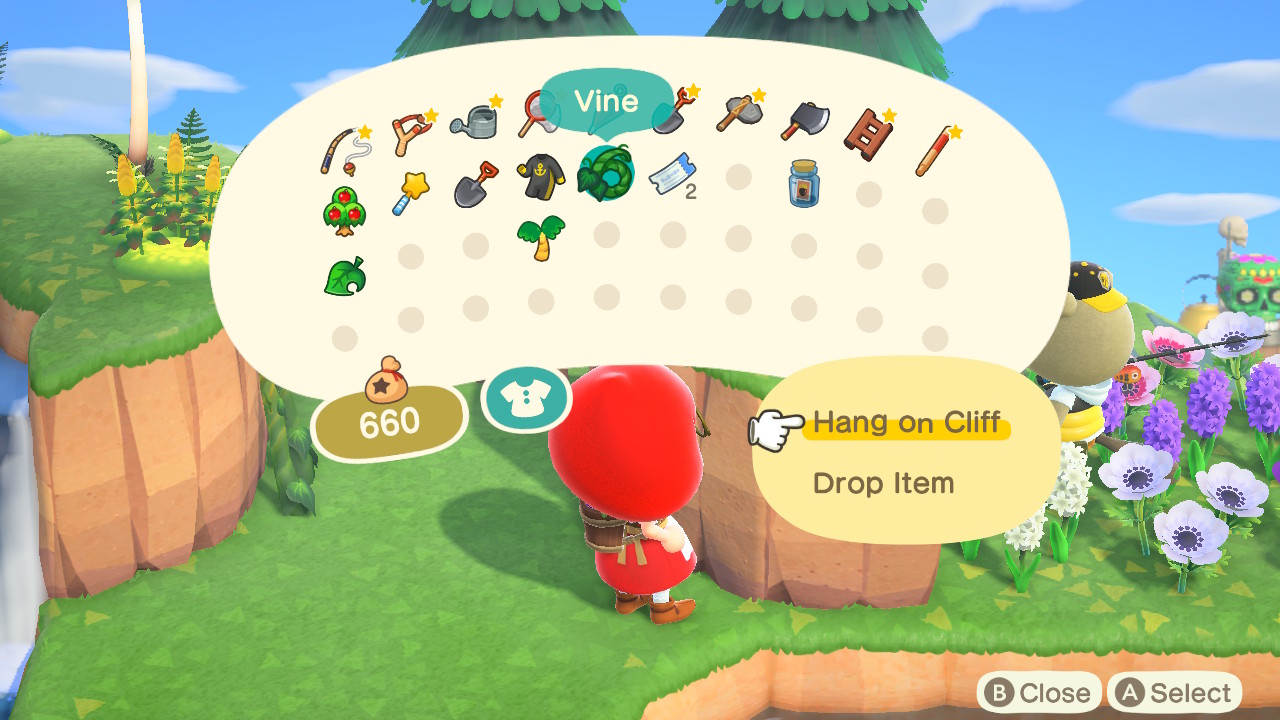 Open your pocket with 'x' and go to the vine you want to place. Press 'a' and choose 'Hang on Cliff' to put it on a cliff. Simple and easy!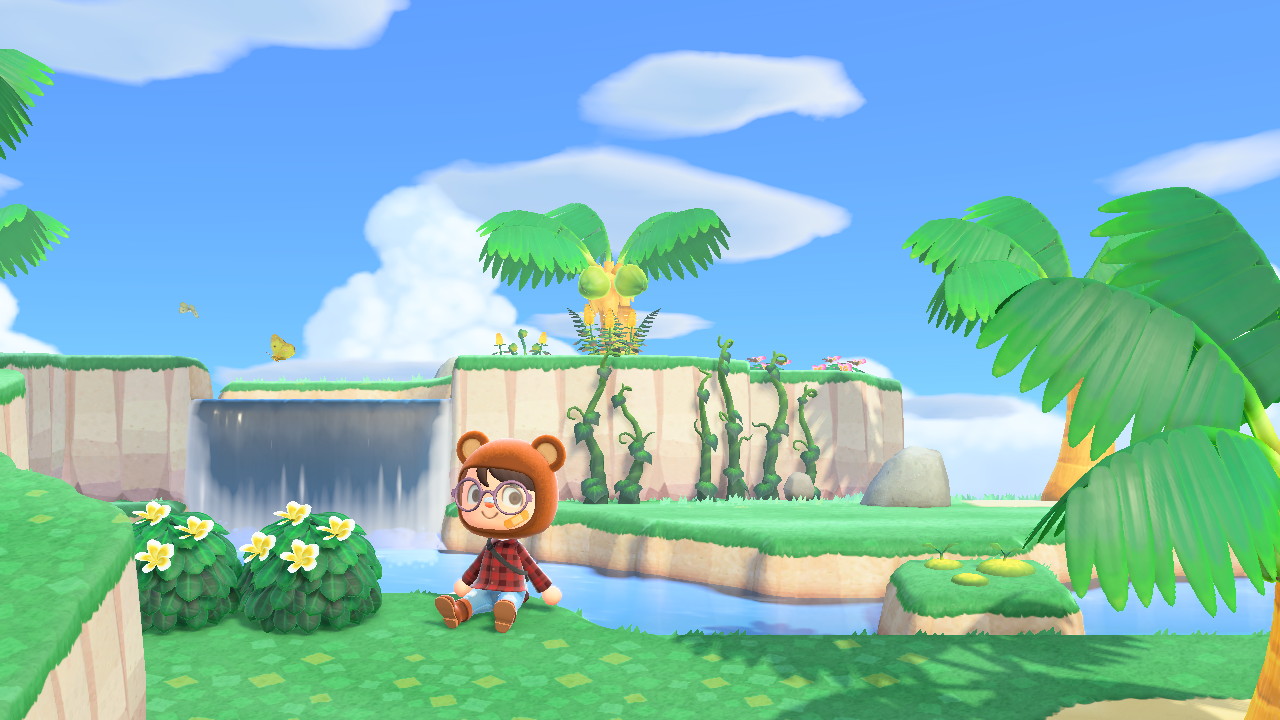 And that's it for our guide on how to get vines in Animal Crossing.
While it's not too difficult to get vines, you do need patience, luck, and a lot of Miles.
Just remember to gather enough Miles for your boat rides and try your luck with Kapp'n the next day.