Japanese animation has a very distinct style. How it's drawn, the reactions of the characters, the tropes, and sometimes even the movement of the animation are easily distinguishable from other styles.
And due to the popularity of anime, a lot of American-made animation have adopted the anime aesthetic.
If you're looking for American anime to watch, we've got the best American anime to recommend. These shows have incorporated the unique art style, and quirks often found in anime.
Fantasy, action, and chibi humor? American anime has it too!
American Anime
12. Totally Spies / Martin Mystery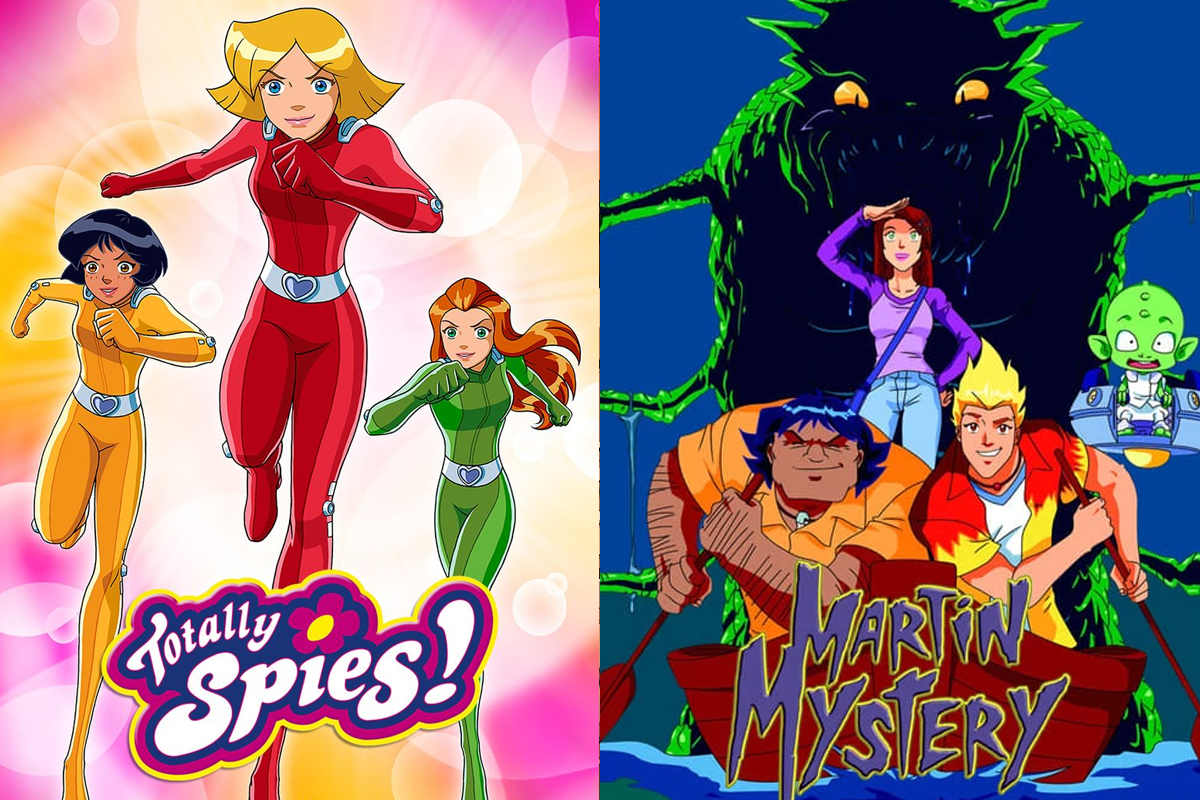 Technically, Totally Spies and Martin Mystery are from a French production company. But they are also co-produced by a Canadian company and popularized in American TV.
Totally Spies is about three teenagers from Beverly, USA, who have to do secret spy work on top of their high school life.
The show would feature unique spy gadgets that masquerade as fashion items used by the girls.
On the occult side, Martin Mystery is about step-siblings who are secretly working for an organization that fights supernatural threats. They are joined by an alien and a caveman.
These two shows even did a crossover together!
11. Hi Hi, Puffy Amiyumi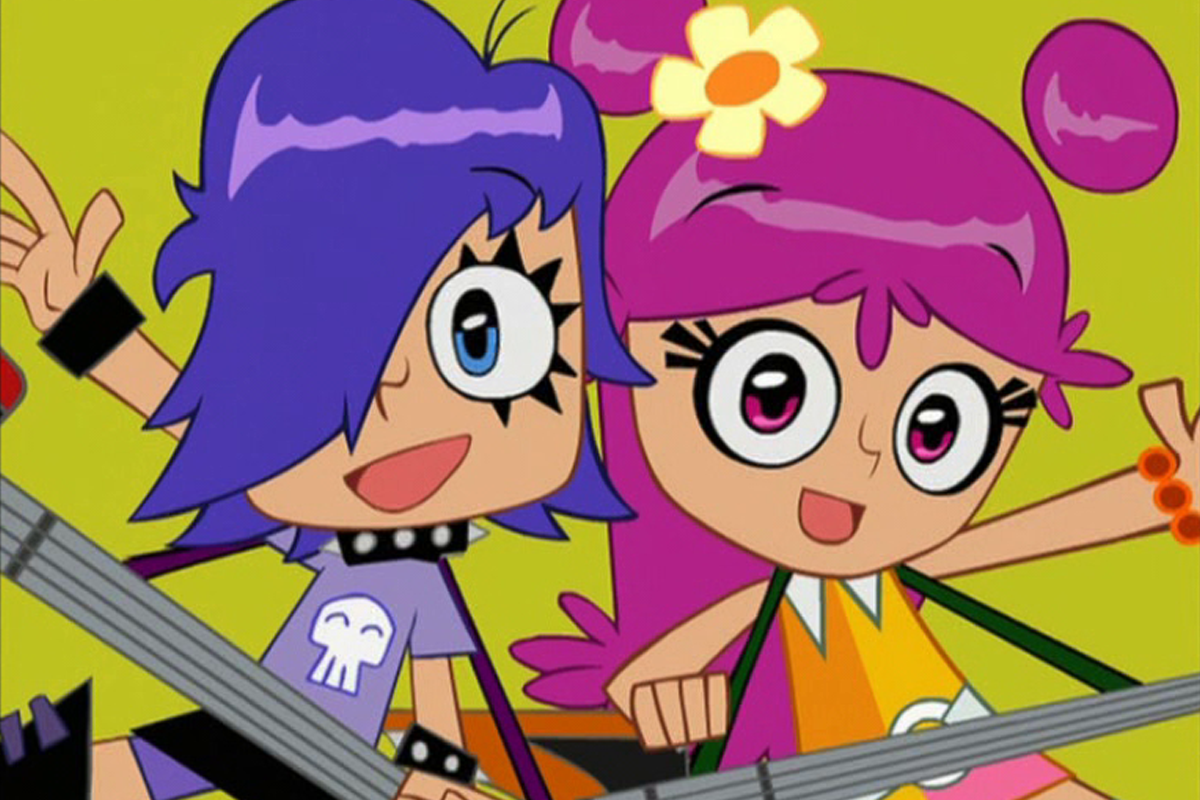 If Japanese pop rock is more your style, give Hi Hi, Puffy AmiYumi a try!
Produced by American animation studios but with real-life inspiration, the show is about a Japanese pop-rock group called Puffy AmiYumi and their adventures in the music industry.
The episodes would show their worldwide concert tours, the two going back to Tokyo, interactions with their fans, and all kinds of musical hijinks.
10. Dota: Dragon's Blood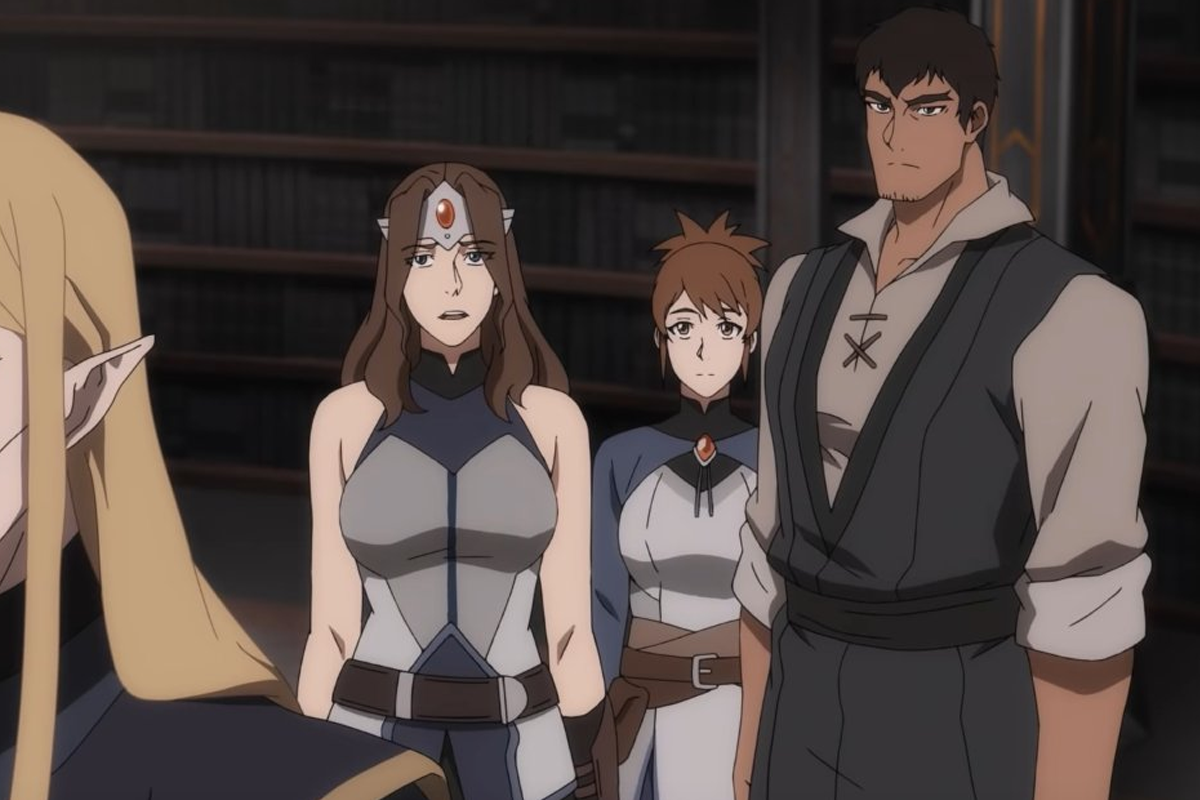 Based on Dota 2, Dota: Dragon's Blood is an adult-oriented animated series that features fantasy, magic, action, and lore from the games.
It is produced by Studio Mir and Kaiju Boulevard, a South Korean animation studio and an American studio, respectively.
You follow Davion, a Dragon Knight, on a journey to slay dragons. It currently has three seasons and can be watched on Netflix.
Dota fans, you've got your American anime right here!
9. Blood of Zeus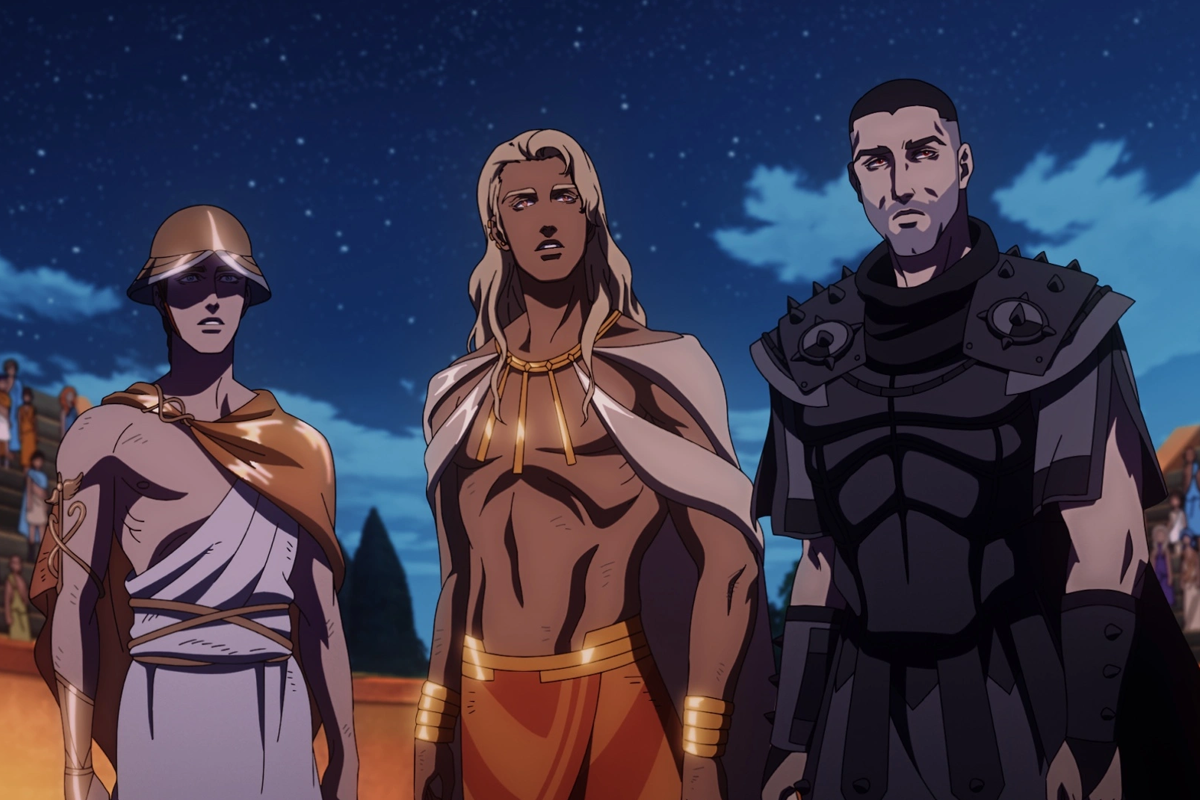 Greek mythology fans worry not. Your favorite myths get a unique American anime twist in Blood of Zeus.
Blood of Zeus is about Heron, a demigod son of Zeus, who sets out to learn about his identity.
All the while, he fights against threats and avoids Hera's wrath on his birthright.
Heron is actually a new character created for the show. At the start of the story, the show adds flavor to this new character's mystery by saying his tale is one of the lores "lost to history."
Due to some violent action scenes, you might wanna watch without kids around.
8. Steven Universe (Takafumi Hori Collaboration)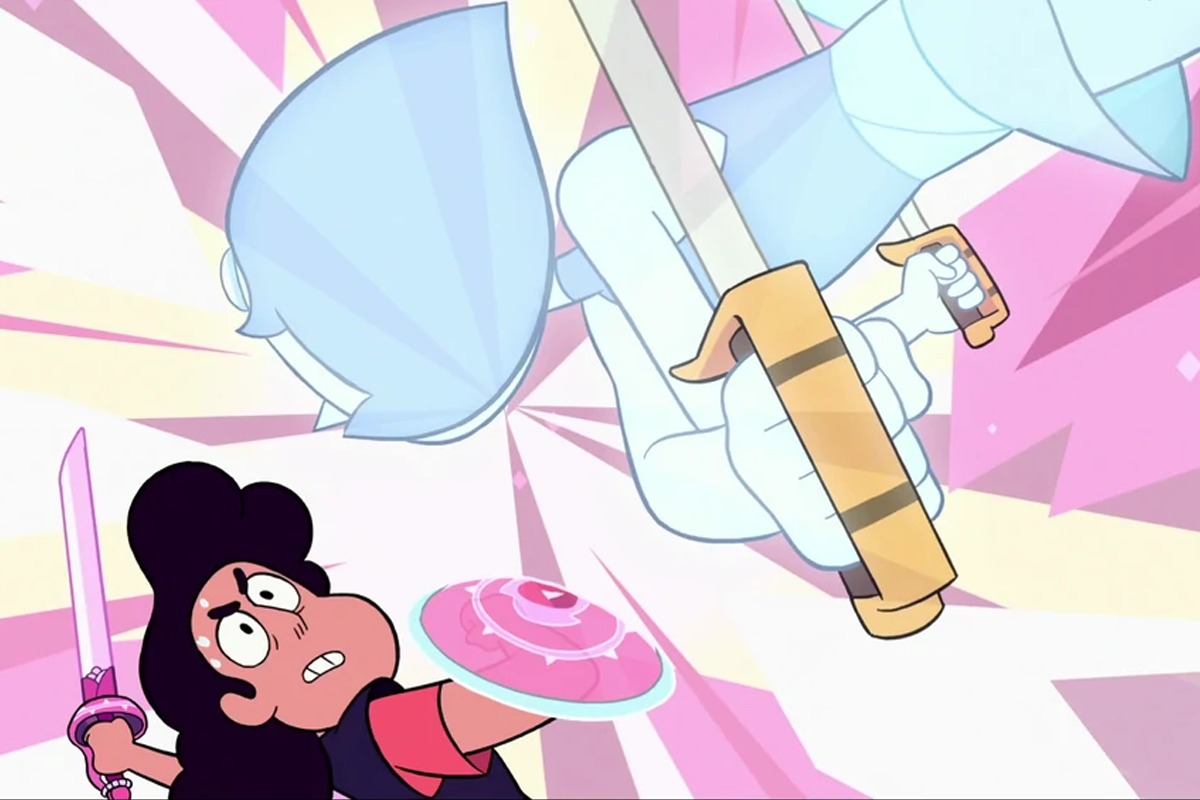 While Steven Universe isn't exactly an anime-looking animated series, it did numerous collaborations with Takafumi Hori from Studio Trigger.
Hori, a storyboard and animator from Studio Trigger, was invited as a guest artist for an episode.
He contributed to Mindful Education and storyboarded the song and the kickass action scene.
Later, he came back for the Steven Universe movie and the Steven Universe Future intro.
For those who don't know, Studio Trigger's works include Kill la Kill, Little Witch Academia, and Promare.
7. The Amazing World of Gumball (The Fury)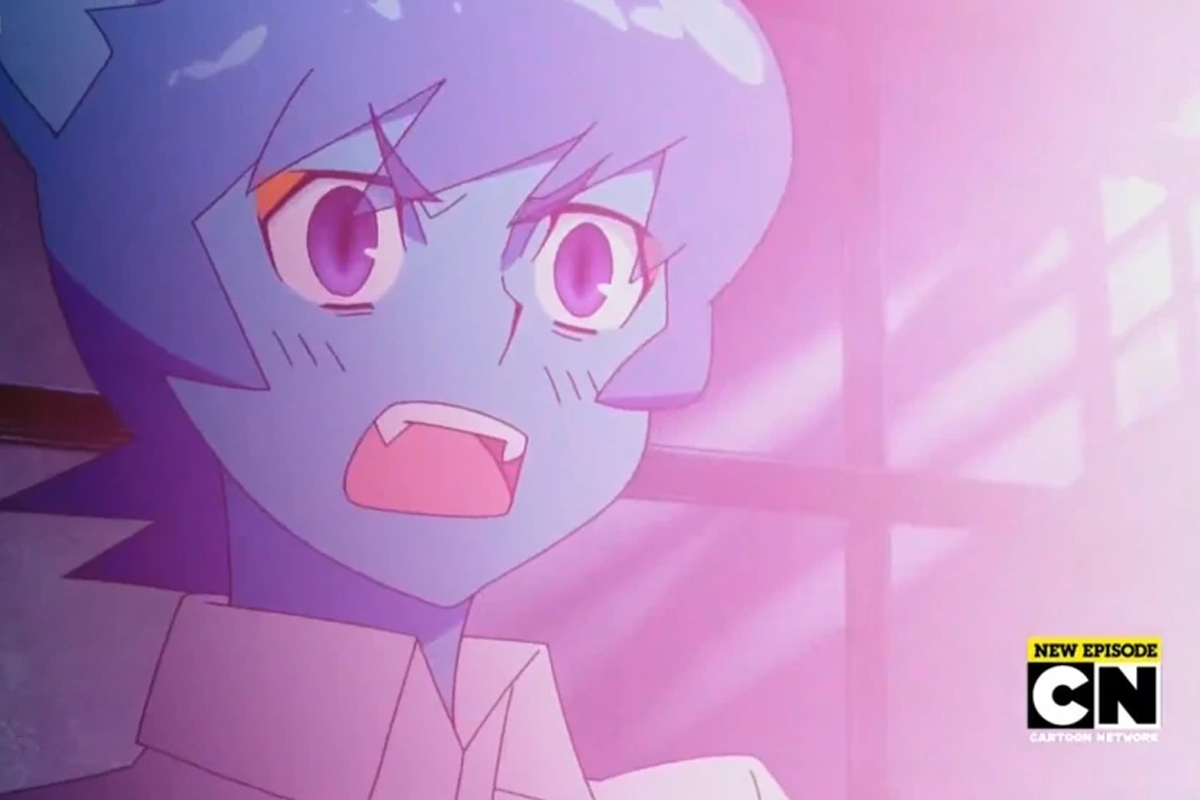 Just like Steven Universe, The Amazing World of Gumball isn't exactly anime-looking. However, in one episode, this wacky show decided to go all anime.
In the episode The Fury, Nicole is confronted by an old nemesis. At first, she refuses to fight but later accepts it when her job and house get threatened. Cue the anime-inspired fight!
This episode's fight scene was animated by Studio 4C, which is known for Genius Party, Tekkonkinkreet, and Berserk: The Golden Age Arc.
6. Voltron: Legendary Defender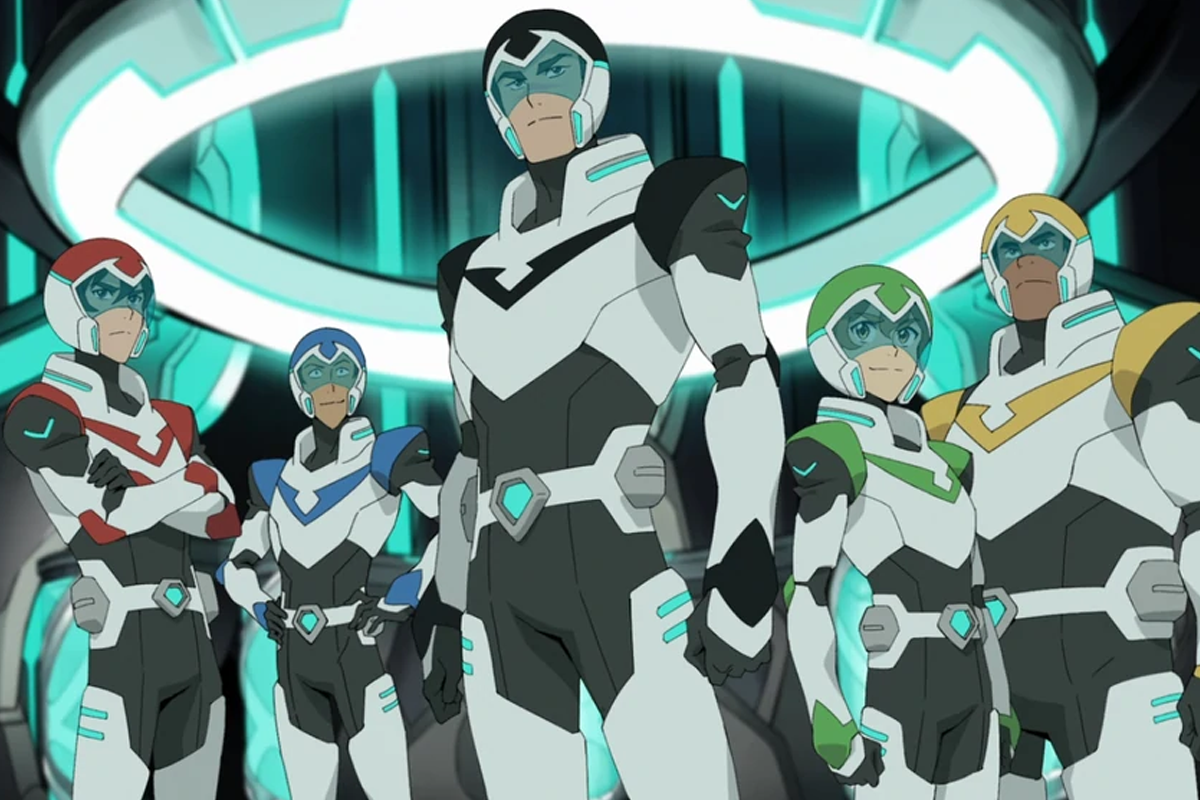 Mecha anime? How about mecha American anime?
Voltron: Legendary Defender is the latest reboot of the Voltron animated series. It is produced by DreamWorks Animation, World Events Production, and Studio Mir.
The story revolves around the Paladins of Voltron and their fight against the Galra Empire. The group needs teamwork to form the legendary robot Voltron.
If you're a mecha fan who's interested in this, you're in luck. You have eight seasons to watch, which you can easily access through Netflix.
5. Teen Titans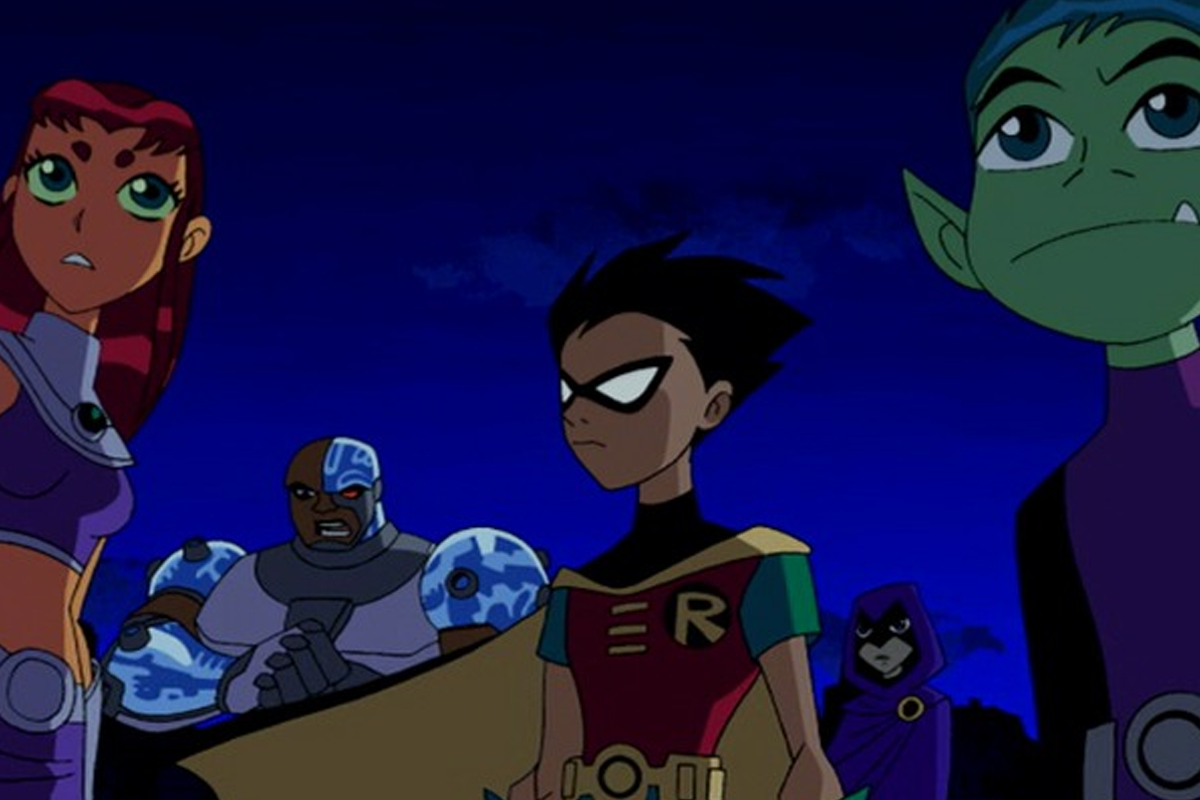 In Teen Titans, teen DC Comic superheroes fight villains while juggling their teenage life.
The show primarily focuses on five superheroes: Robin, Starfire, Cyborg, Raven, and Beast Boy.
This is one of the most popular American anime series in the mid-2000 era of cartoons.
Only four seasons were initially planned, but due to its popularity, it got another season and even a movie.
4. Rwby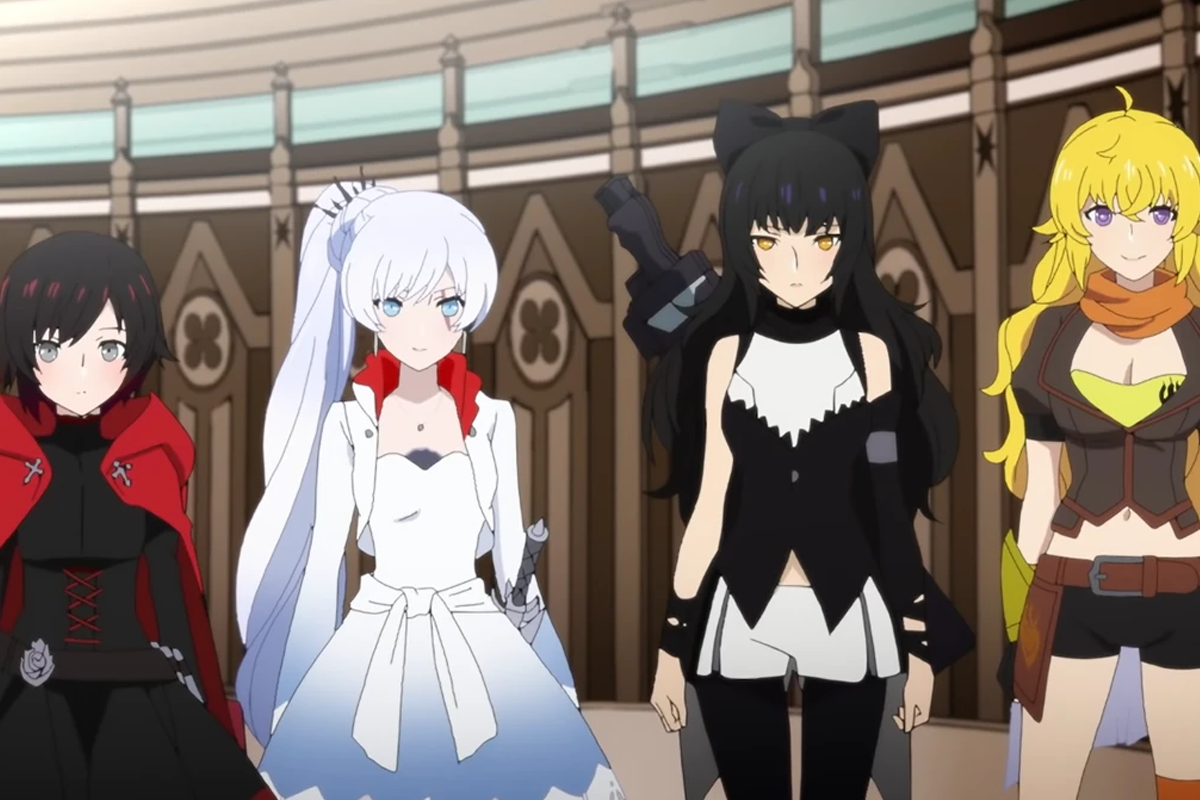 Ruby, Weiss, Blake, and Yang form the group RWBY. Even though they're still students, they are eager to take down the elemental Dust thefts happening in the kingdom.
However, the mysteries of their world and even in their own academy go deep.
With the help of another team, will team RWBY be able to protect the world of Remnant?
This anime-influenced web series from Rooster Teeth became fairly popular fast. It has come full circle after getting a Japanese dub through Tokyo MX.
3. The Boondocks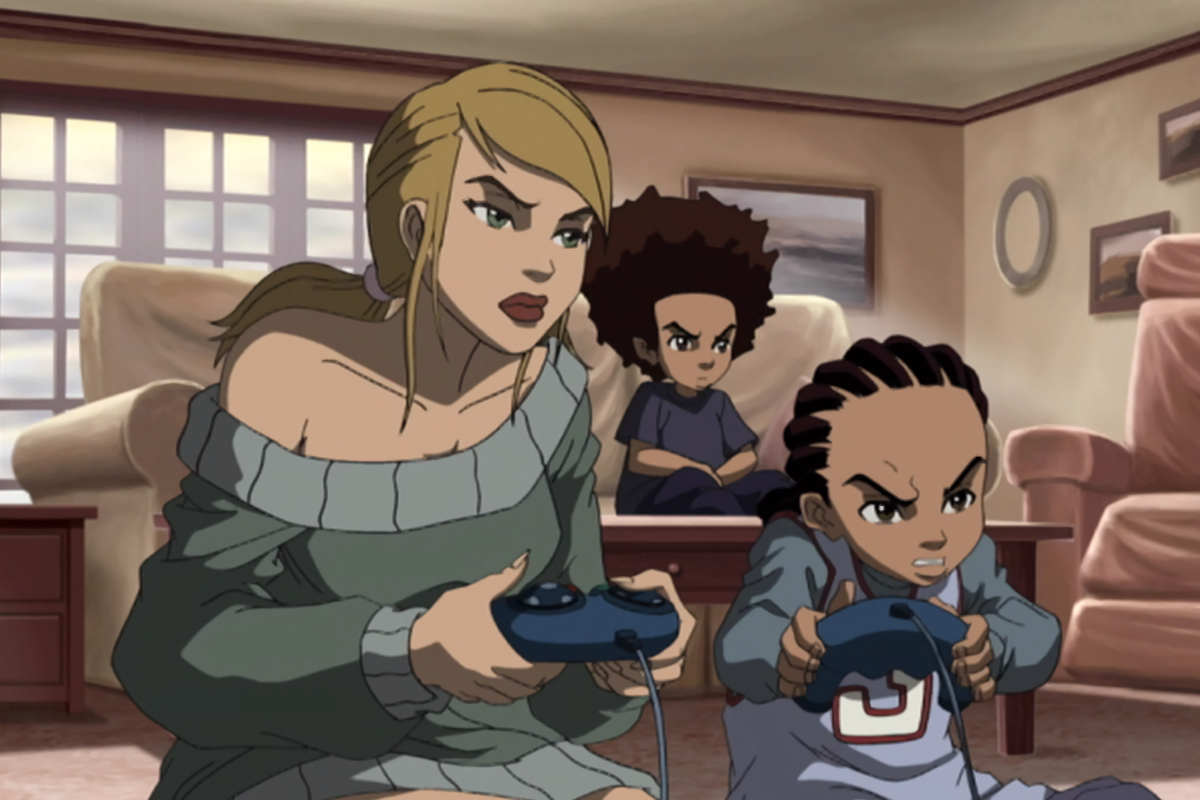 Developed by Aaron McGruder for Cartoon Network's Adult Swim block, The Boondocks is about a black family in a predominantly white neighborhood.
The series shows the experiences and perspectives of the family and would often dive on topics like culture, stereotypes, social classes, and identities, among others.
Due to how it handled its story and views, the show has won numerous awards. It continues to be hailed as one of the best American anime ever.
2. Castlevania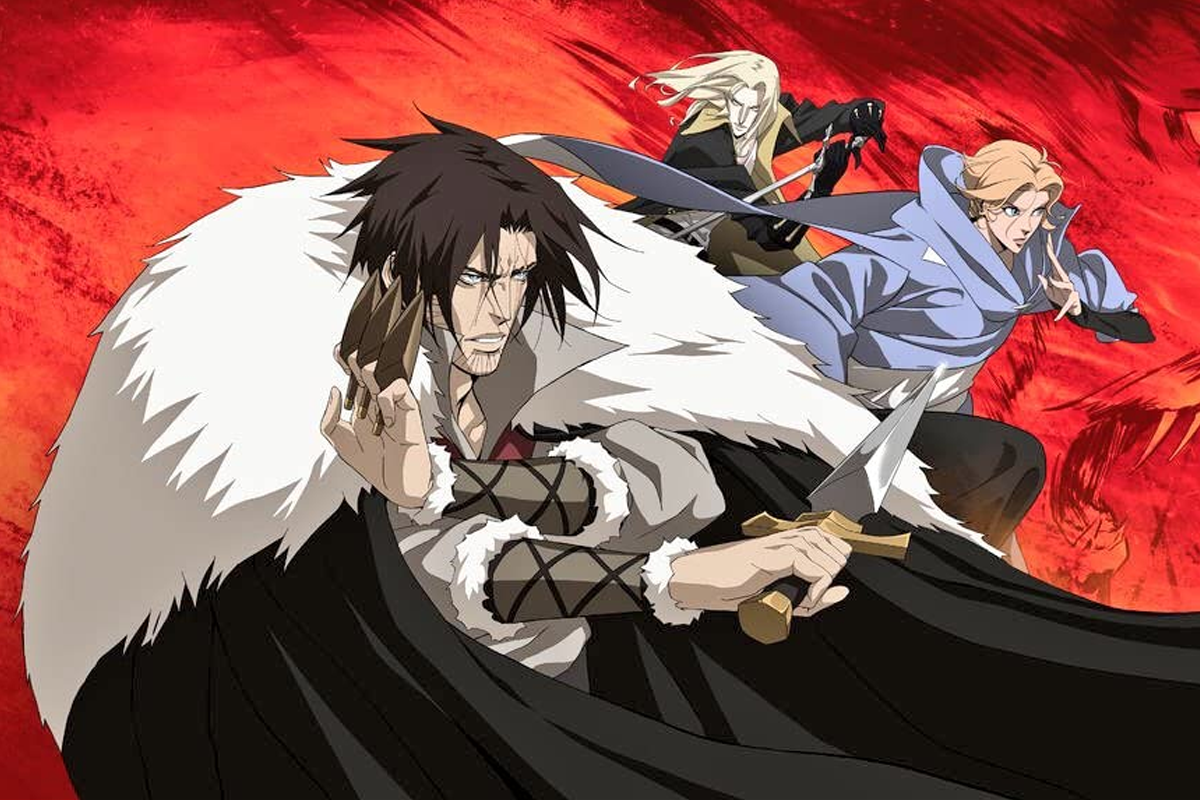 If dark fantasy, magic, vampires, and animation-rich action scenes are what you're looking for, you won't regret Castlevania.
Frederator Studios and Powerhouse Animation Studios work together to bring this masterpiece.
A mix of Castlevania III, Castlevania: Curse of Darkness, and Castlevania: Symphony of the Night games form the basis for the story.
Do note that it's for older audiences.
1. The Avatar Series (The Last Airbender / The Legend of Korra)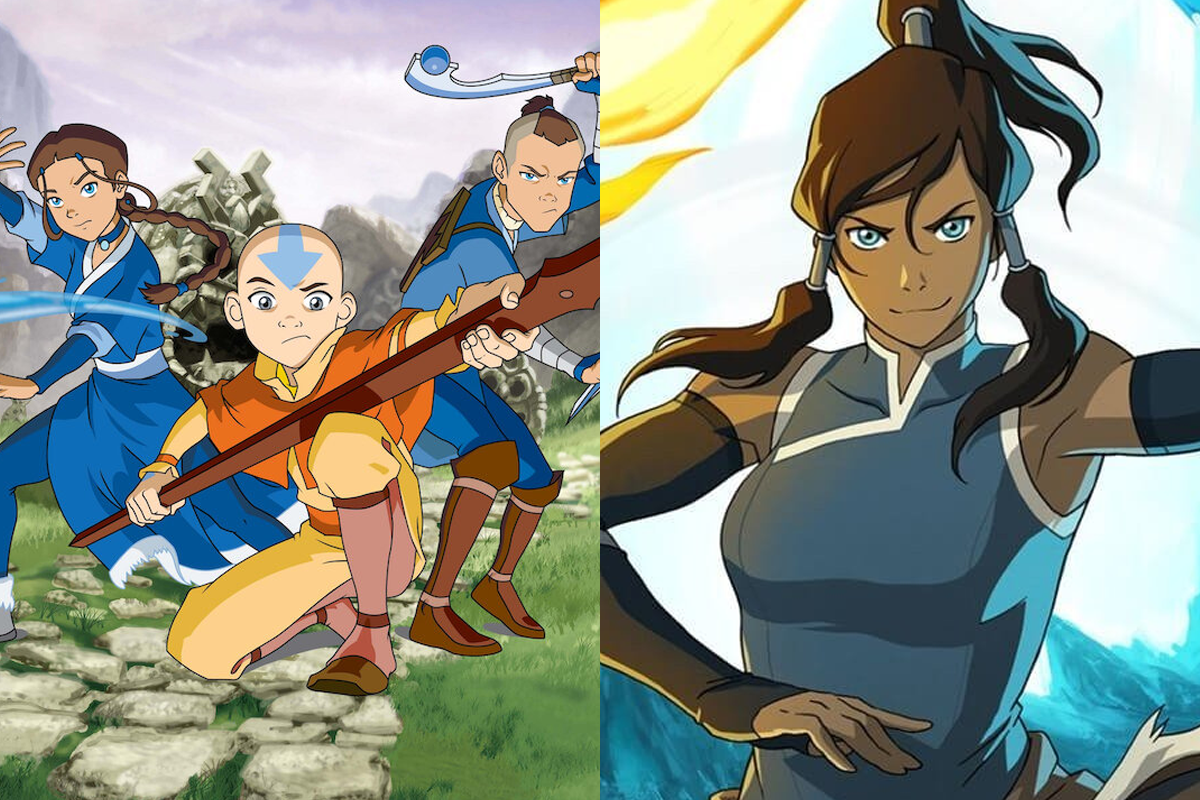 When it comes to lore, worldbuilding, martial arts, and incredible storytelling, nothing beats the Avatar series.
It follows the journey of Aang as he accepts the reality of being the current Avatar. He is initially helped by water bender Katara and her brother Sokka.
Avatar: The Last Airbender has established itself as one of the best, if not the best, there is when it comes to anime-influenced animation.
It tackles topics like responsibilities, growing up, imperialism, and even the realities of war.
And the series is not a one-hit-wonder – Avatar: The Legend of Korra, its sequel, is great as well.
In Korra, the story now focuses on the next Avatar and the changes that have happened in their world. Here's hoping we get another sequel that focuses on a new Avatar!