For fans of the Resident Evil series, many consider Resident Evil 3 to be their favorite.
Packed with intense action, terrifying enemies, and a thrilling story, the game continues to be one of the most popular entries in the long-running franchise.
RE3 is responsible for some of the most iconic characters that even non-gamers know.
Jill Valentine, Nemesis, and Carlos Oliveira are just a few. The 2nd Resident Evil movie, Apocalypse, was loosely based on the story of Resident Evil 3.
Best Resident Evil 3 Remake Mods
But that's not all the game has to offer! To get the most out of Resident Evil 3, players can try out some of the awesome mods created for it.
These enhance the experience, add new content, or give existing content an extra-special twist.
20. All Weapons From the Start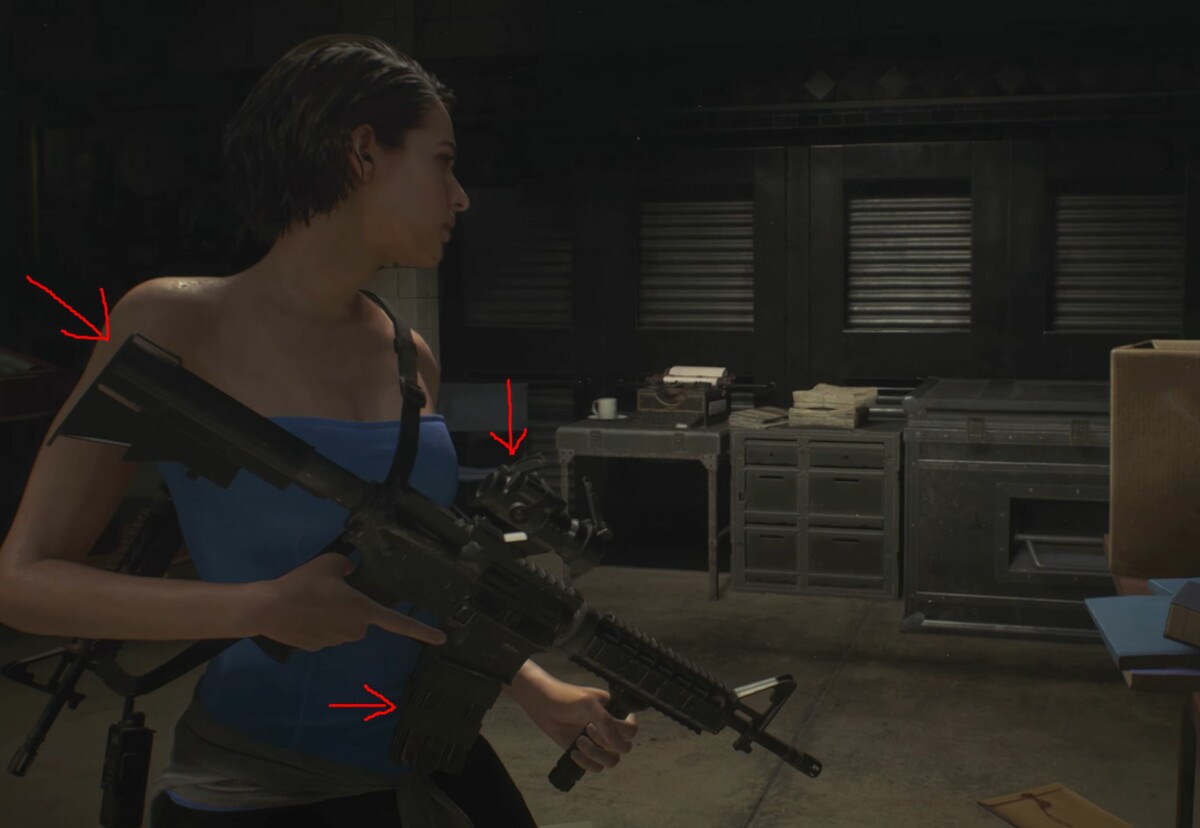 As avid players of RE3, we're hyped about the All Weapons From the Start mod.
This mod grants all weapons, upgrades, and unlockables, including the exclusive weapons for Carlos.
It's great to be able to customize your weapons with attachments and mods that will increase their damage output.
We love trying out the different ammo types, such as those for the Samurai Edge and shotgun, which will make your weapons even more powerful.
19. Fluffy Mod Manager 5000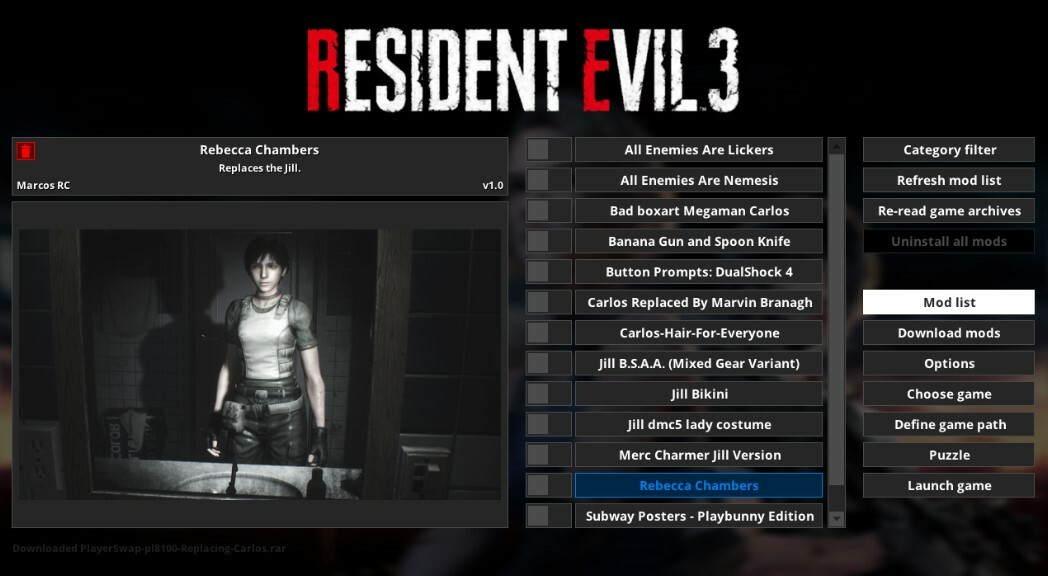 Mod managers are common among commonly modded titles. For those of us that aren't the best at messing around in our install folders, they're a godsend.
The Fluffy Mod Manager 5000 for Resident Evil 3 is a near-mandatory tool for any player serious about modding RE3.
This mod manager makes it possible to install mods and 3D character swap mods, simplifying the process of installing and uninstalling mods, including making automatic backups.
18. Replacements for Cqbr Assault Rifle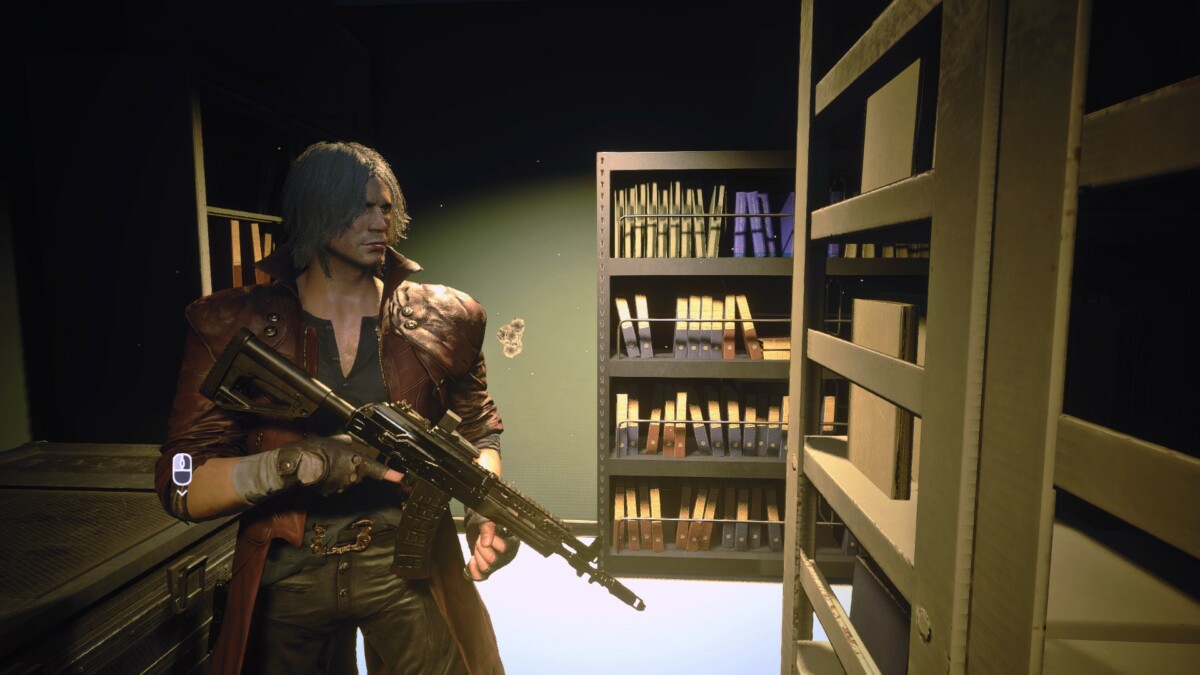 Getting tired of the same weapon skins in RE3?
The Replacements for CQBR Assault Rifle pack of cosmetics for Resident Evil 3 is a great way to customize your virus-stomping arsenal.
This mod allows players to replace the CBQR AR with other models of assault rifles or any other guns without having to worry about sound and damage modifiers.
With this mod, you can make your playthrough more exciting and unique by choosing from a variety of weapons that will fit your aesthetic.
Whether you're looking for something more intimidating or just want to change up the look of your game, this mod has you covered.
17. Custom Samurai Edge Gun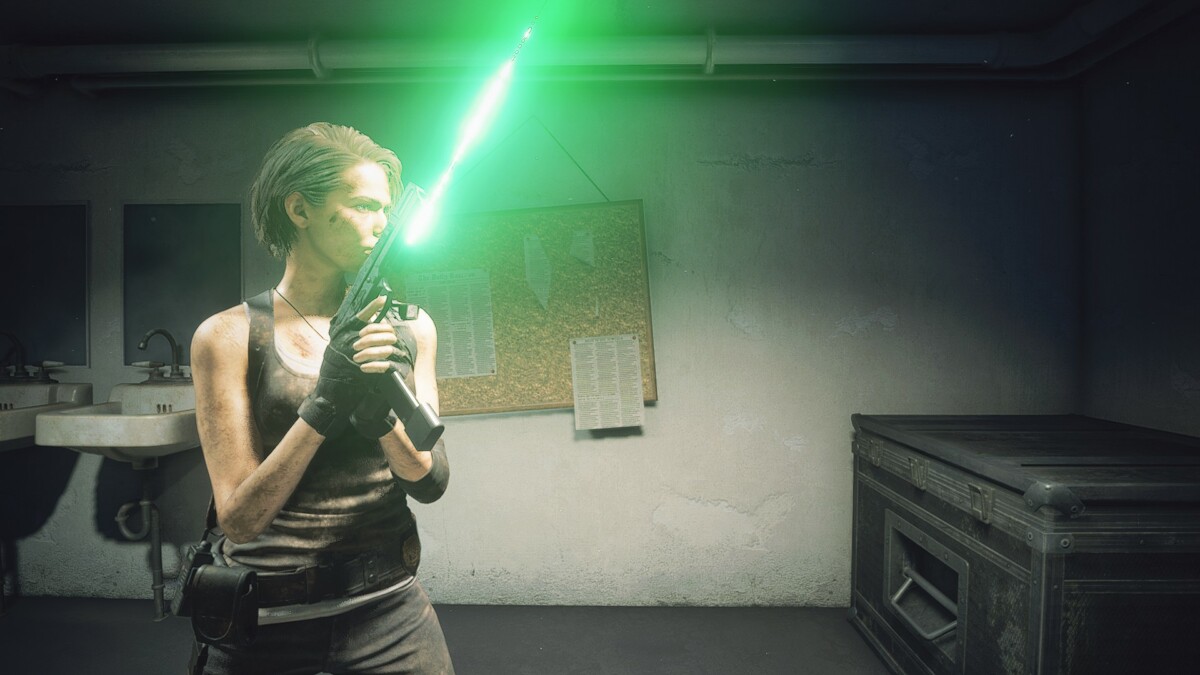 The custom Samurai Edge gun is a special fully-functional gun for Resident Evil 3 and is a must-have for any fan of in-game gunplay.
It's a tailor-made Beretta 92F handgun that replaces the G19 handgun, the Infinite MUP handgun, or Jill's standard-issue pistol.
Equipped with features like a new laser sight, this weapon is immensely powerful and effective.
Not only does it look great, but its stats are also impressive – it has great accuracy and damage output.
With this mod, you'll be able to take on any enemy in the game with ease.
16. Hunk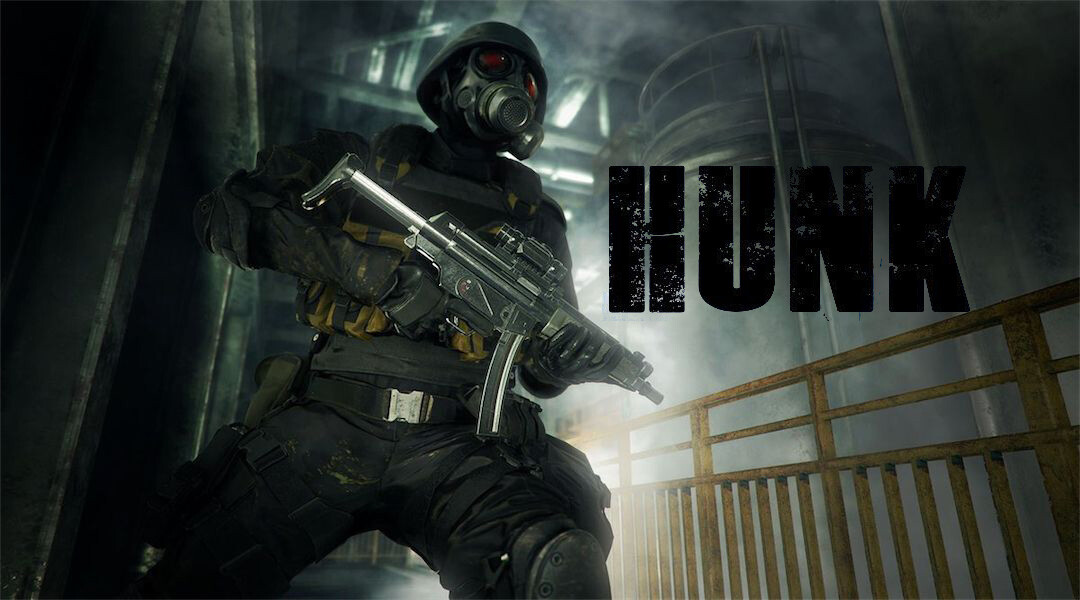 The Hunk mod for Resident Evil 3 is an unexpected twist with a tiny callback to RE2.
It allows players to take on the role of Hunk, a mysterious fourth survivor from the original Resident Evil 2 game, instead of Carlos.
Hunk is an Umbrella Security Service operator and the leader of the ill-fated Alpha Team.
He is known to be straight talking and extremely dangerous, with piles of bodies always following his wake.
15. Cutscene Physics Enabler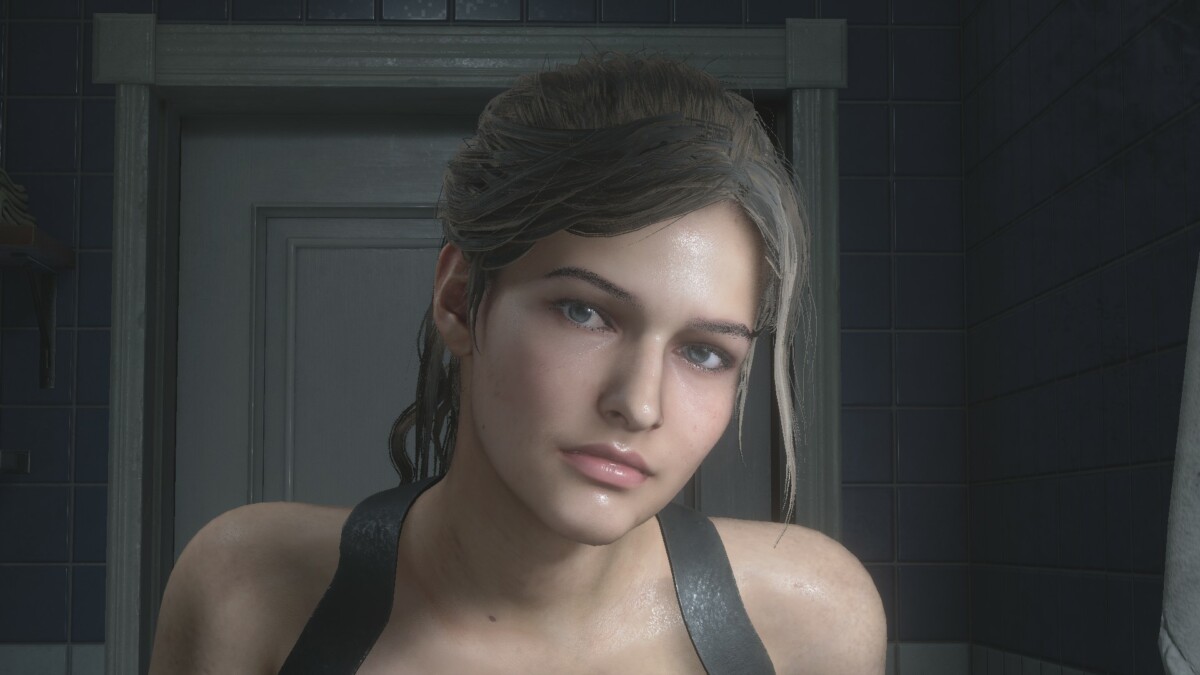 Capcom freezes the physics whenever a cutscene plays; this weird choice makes for some bizarre-looking scenes that mess up the vibe and immersive aspects of the game.
The Cutscene Physics Enabler mod for Resident Evil 3 is a fix that makes the game experience more consistent.
With this mod, you can also get access to working physics for the tail, leg physics, and waist physics on all custom armors.
14. Jill Valentine Battlesuit Costume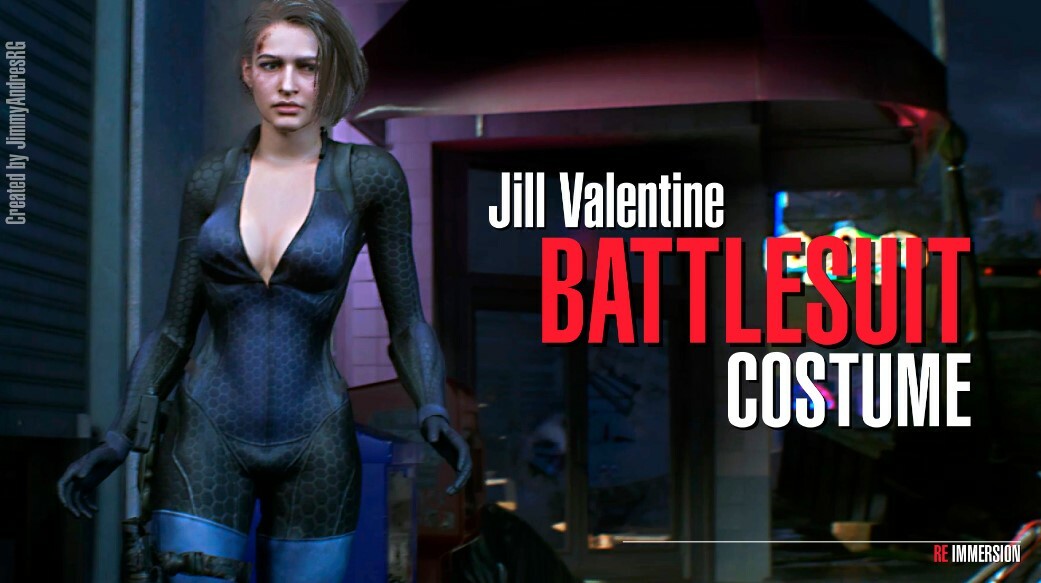 Jill Valentine is a beloved character in the Resident Evil franchise, and her iconic Battlesuit costume from Resident Evil 5 has been brought to life for the 2020 remake of Resident Evil 3.
This mod adds the classic outfit to Jill's wardrobe, allowing players to experience the game with a futuristic splash.
The costume itself is based on Jill's original design from Resident Evil 5, complete with its signature slick blue material and skin-tight straps.
It's a great way for fans to pay homage to one of their favorite characters while playing through the new version of the game.
13. Resident Evil 3 V1.0 Trainer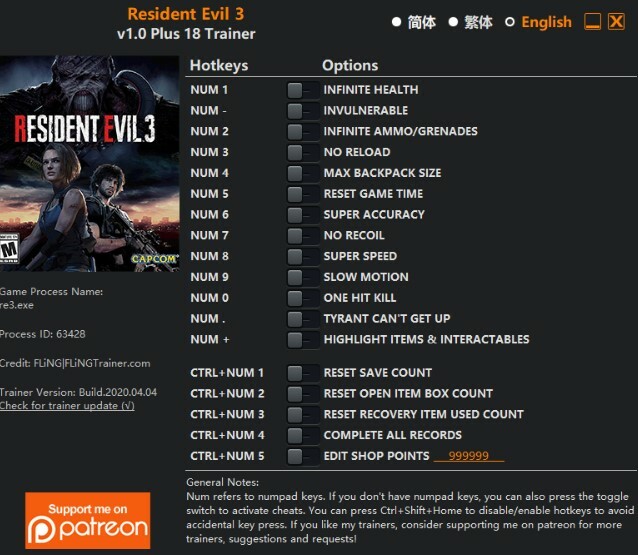 The Resident Evil 3 v1.0 Trainer mod gives players the power to do anything and everything.
With this trainer, you can unlock a variety of cheats and options that will help you get the most out of your game.
You can gain infinite health, access around 20 options, and even use the trainer to get ammo, items, and more firepower.
We recommend this mod for anyone looking to experience RE3 like a sandbox as an overpowered zombie and monster-smashing god.
12. Reshade Preset – RE3 Immersion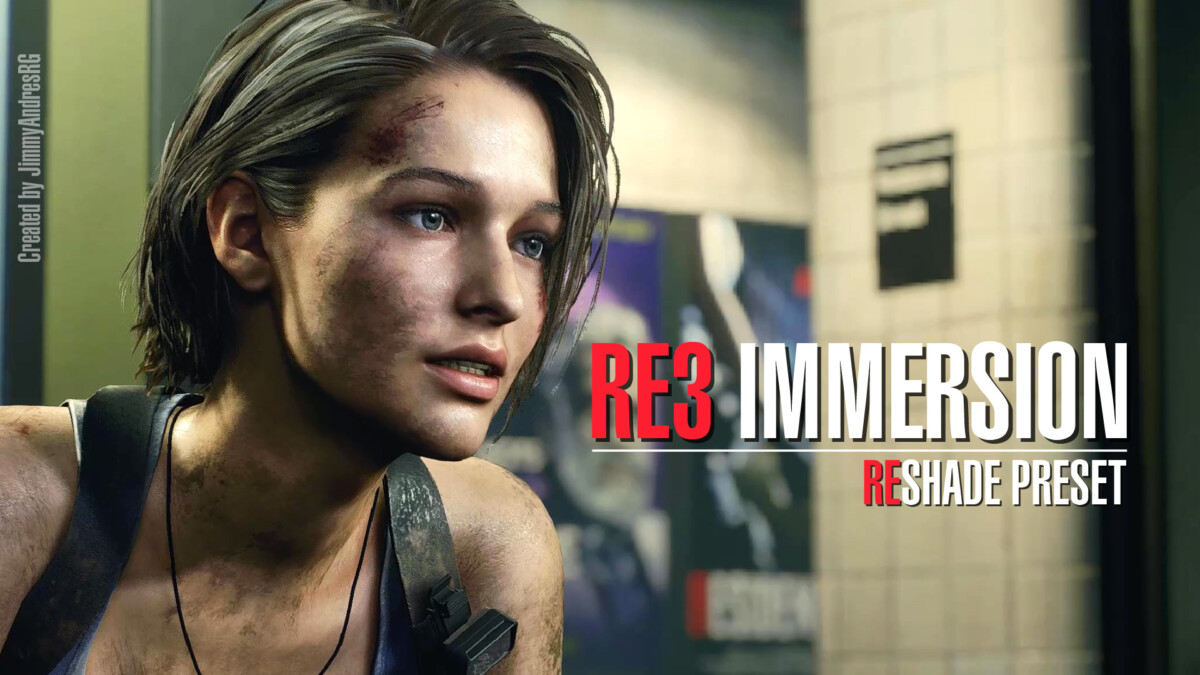 ReShade is a very popular 3rd party post-processing injector for a huge range of games.
The RE3 IMMERSION ReShade preset for Resident Evil 3 allows players to customize a variety of visual enhancements.
Step into the world of Resident Evil 3 with heightened clarity, lustrous colors, and sharp textures delivered through the IMMERSION ReShade Preset.
Revel in realistic shadows while being immersed in a stunningly vivid playthrough!
11. Claire Redfield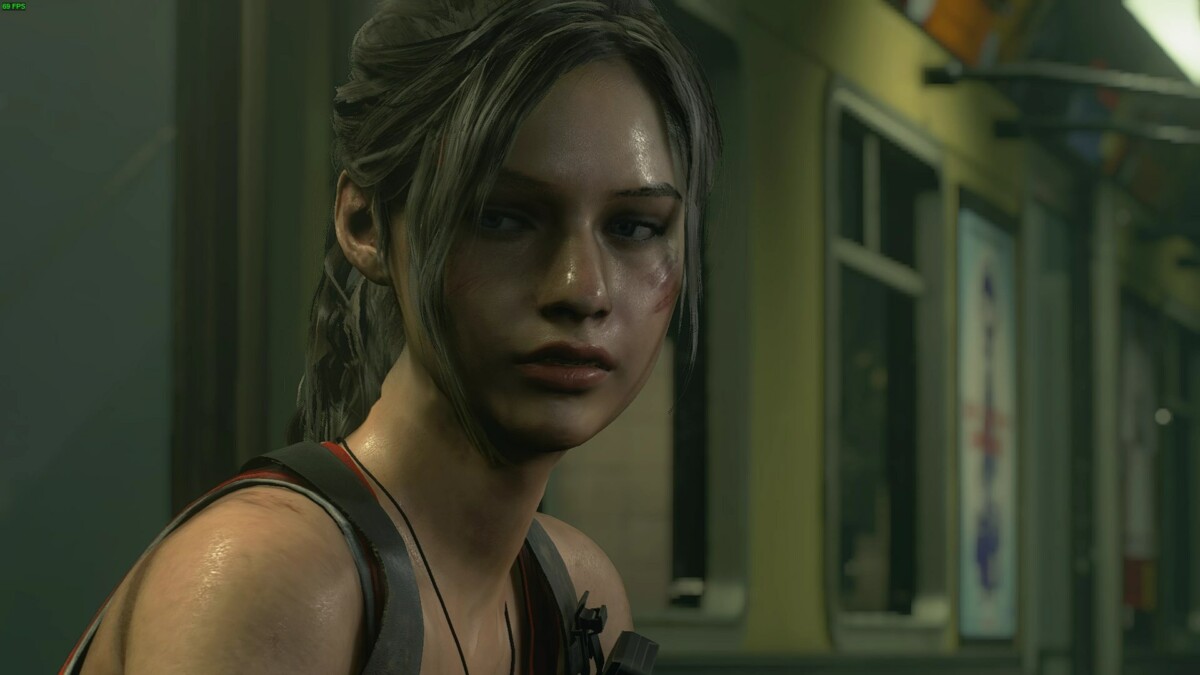 Claire is another beloved character from the series, and this mod allows players to replace Jill Valentine with her in the Resident Evil 3 Remake.
She is Chris Redfield's younger sister, a member of TerraSave, and a major protagonist in the video game series.
Claire is known for her courage and determination as she battles against hordes of zombies and other monsters in order to save humanity from the Umbrella Corporation and the t-virus.
The Claire character model should work with all of Jill's base game clothes as well as most costume mods.
Note that some cosmetic mods cause small visual bugs when combined with Claire Redfield, but the playability should still be fine.
10. S.T.A.R.S. Costume – Black Camo Edition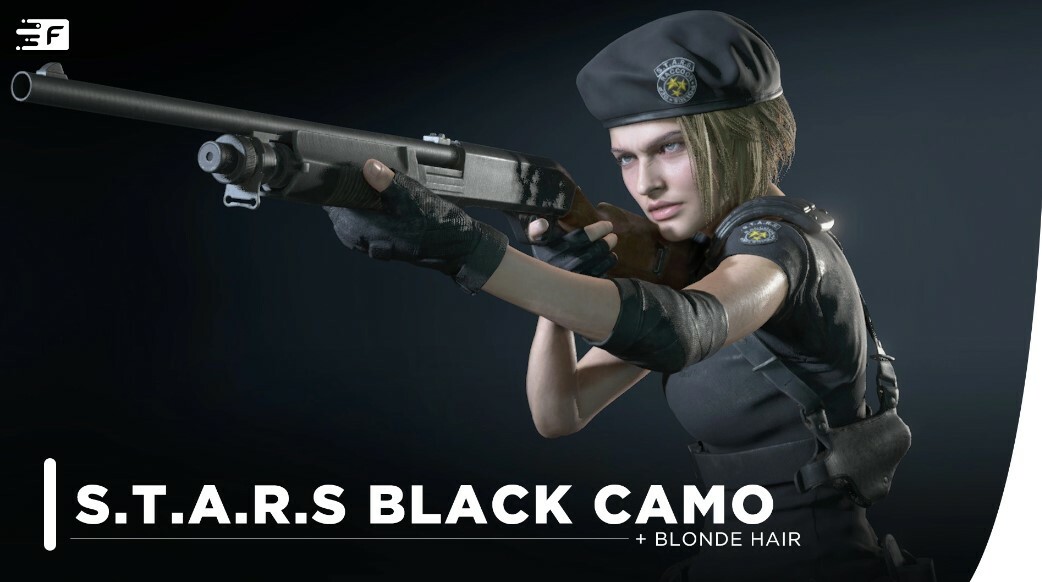 The team, known by the name Special Tactics and Rescue Service (S.T.A.R.S.), is a militarized police organization from the world of Resident Evil.
Chris, Jill, and Wesker are, or were, all members of S.T.A.R.S., among many others.
The S.T.A.R.S. Costume – Black Camo Edition mod for Resident Evil 3 lets gamers join the elite kill squad with this dark, impressive uniform!
This mod replaces Jill's classic STARS outfit with black camouflage textures and blonde hair, giving her a unique look that stands out from the other survivors.
9. Nemesis Classic Head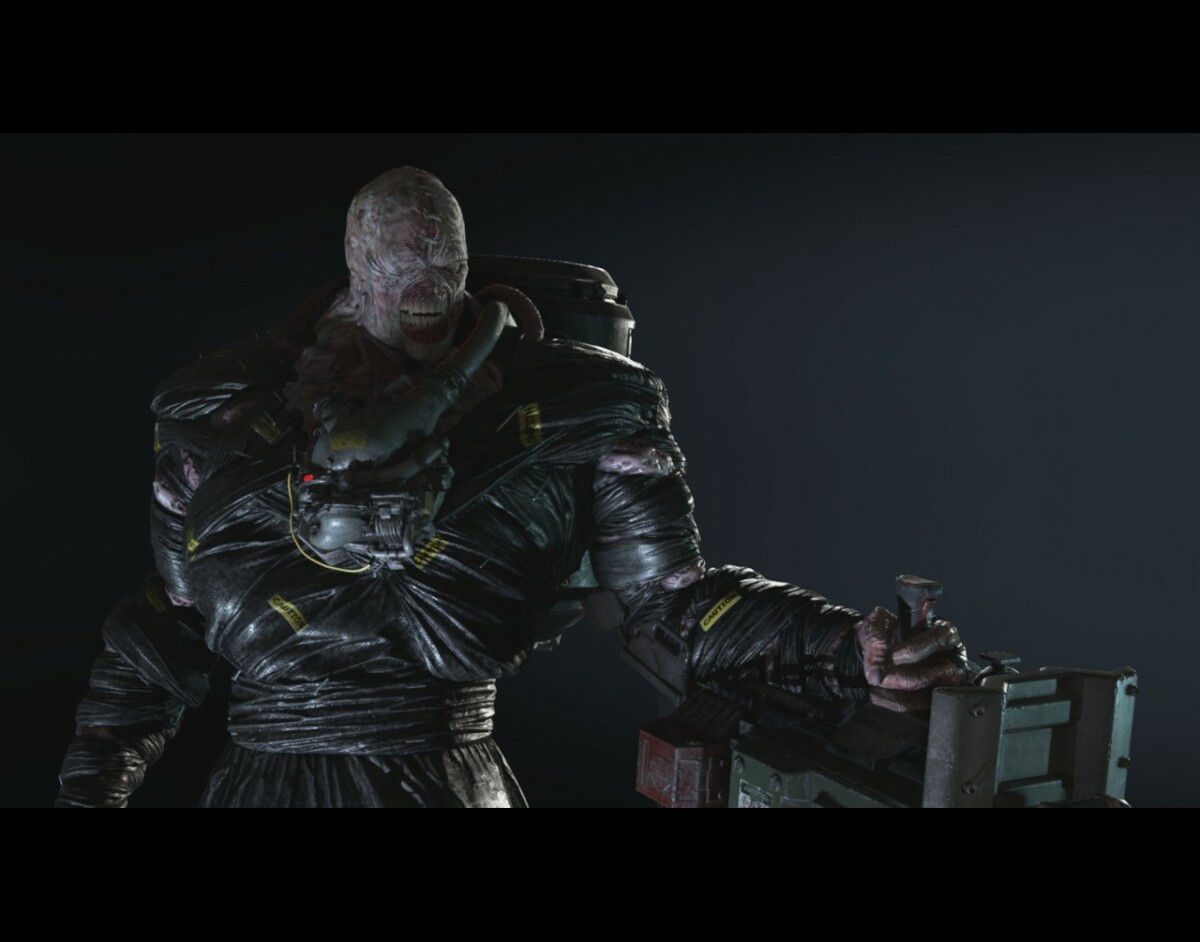 Nemesis from Resident Evil is the perfect example of Umbrella's Bio-Organic Weaponry.
He is a relentless pursuer, always on the hunt for his targets.
His design is iconic, and he has become one of the most recognizable characters in the Resident Evil franchise.
Nemesis' intelligence and strength make him a formidable foe that no one should ever underestimate.
The Nemesis Classic Head mod for the Resident Evil 3 Remake is a must-have for any fan of the original game.
This small mod brings back the classic head design of Nemesis from the original PlayStation game, giving players a chance to relive their favorite moments from the past.
8. RE3 Remake Better Camera – Carlos and Jill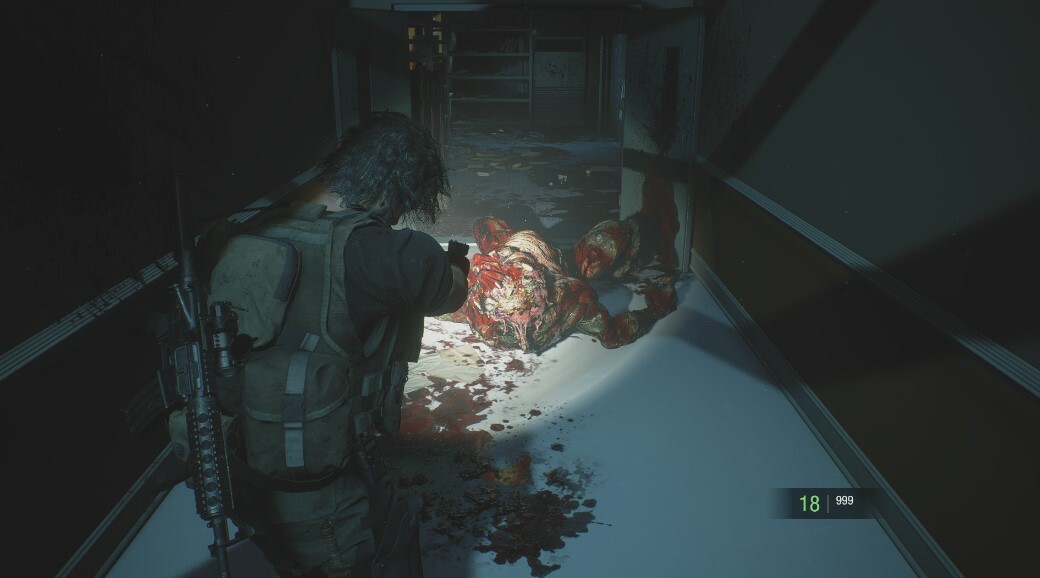 We love when a mod accomplishes exactly what it says in the title.
This mod allows players to take control of their camera angle and function, which is an essential part of game design.
With this mod, players can zoom out while aiming, add camera bounce, and even zoom out while running.
It's a great way to customize your experience and make sure you get the most out of your Resident Evil 3 playthrough.
Camera angle and function are vital components of any game, so if you're looking to take your Resident Evil 3 Remake up a notch, this mod is definitely worth checking out!
7. Special Animations for Jill
Add an extra layer of kick-assery to your Resident Evil 3 experience with this cool mod that enhances Jill's animations!
Unlock some truly unique custom animations like Jill's specialty runs, walks, shootouts, and even combo finishers. She even gets some new idle animations.
Get creative – toggle different features on or off according to how you want to view the game.
6. Kimber Eclipse Custom Ll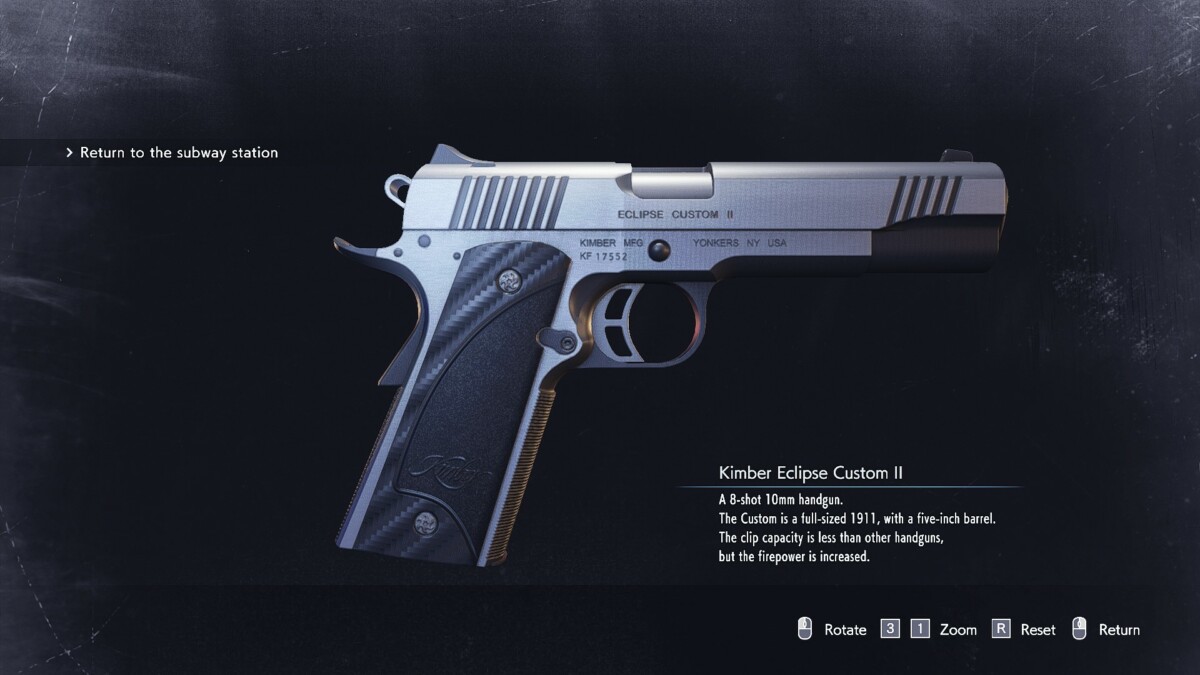 More firepower is always welcome in the world of Resident Evil and beyond, right?
If you're looking for a boost to your Resident Evil 3 armory, the Kimber Eclipse Custom LL mod is a powerhouse contender.
The Kimber Eclipse is a custom gun that replaces the G19 pistol.
It increases damage and clip capacity while reducing recoil, so you can take out zombies with ease.
Plus, it comes with custom parts like laser sights.
5. Jill in Black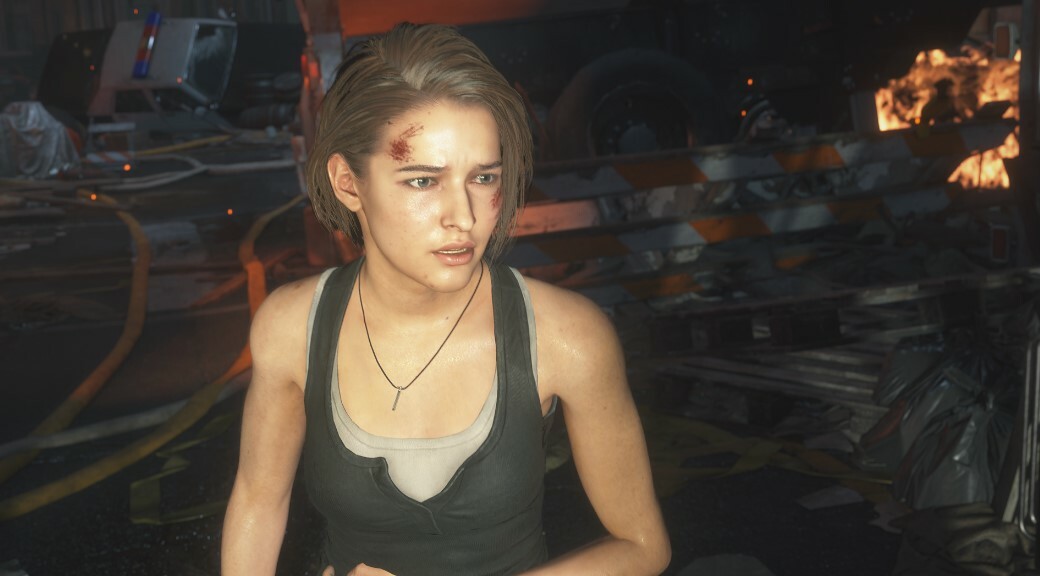 Before we continue, keep in mind that at least 60% of all RE3R mods are cosmetic changes for Jill.
The Jill In Black mod for Resident Evil 3 is yet another great way to customize the look of Jill Valentine.
With this mod, players can change the colors and materials of her default outfit to black, as well as remove certain pieces of clothing.
There's more; they can also add new items and accessories.
We like the option to make Jill look more casual with jeans and a leather tank top.
4. ADA the Super Serious Bunny Spy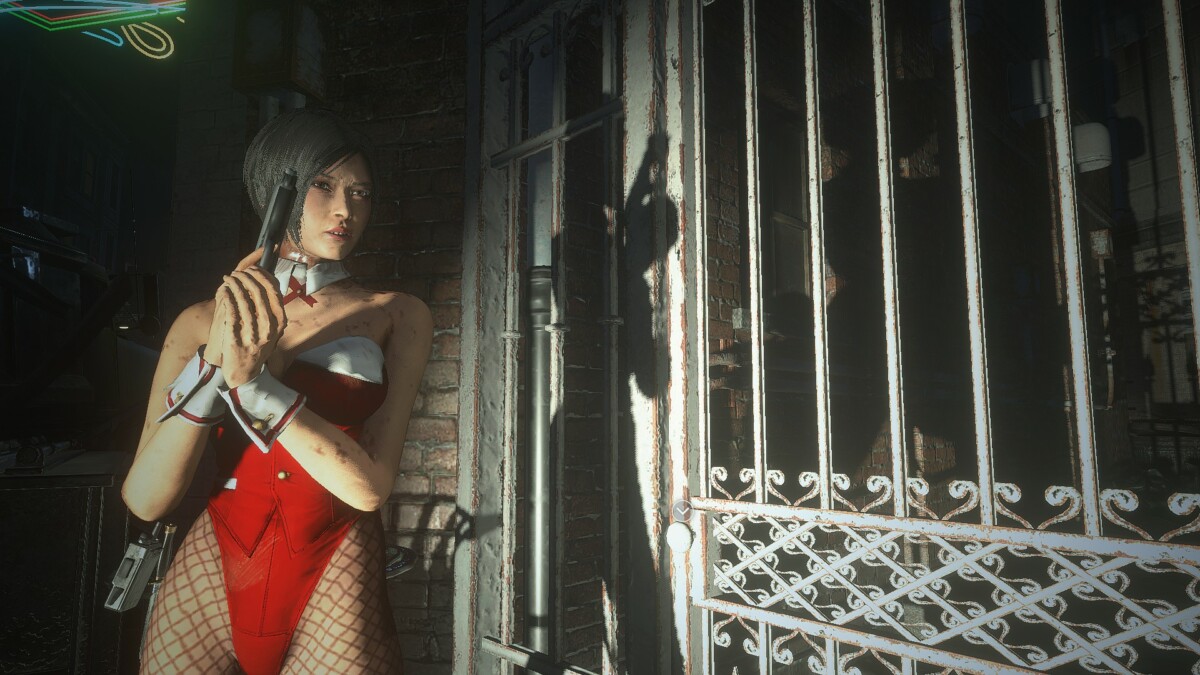 Ada Wong is an enigmatic character in the Resident Evil series.
She is of Asian-American descent, and her true name and allegiances remain unknown.
Ada has long been a major player in the franchise's story, working for and against the Umbrella Corporation and aiding and hindering Leon in RE4.
To be a Super Serious Bunny Spy, this mod replaces Jill's model with a custom, dressed-up Ada model.
3. Formal Agent Attire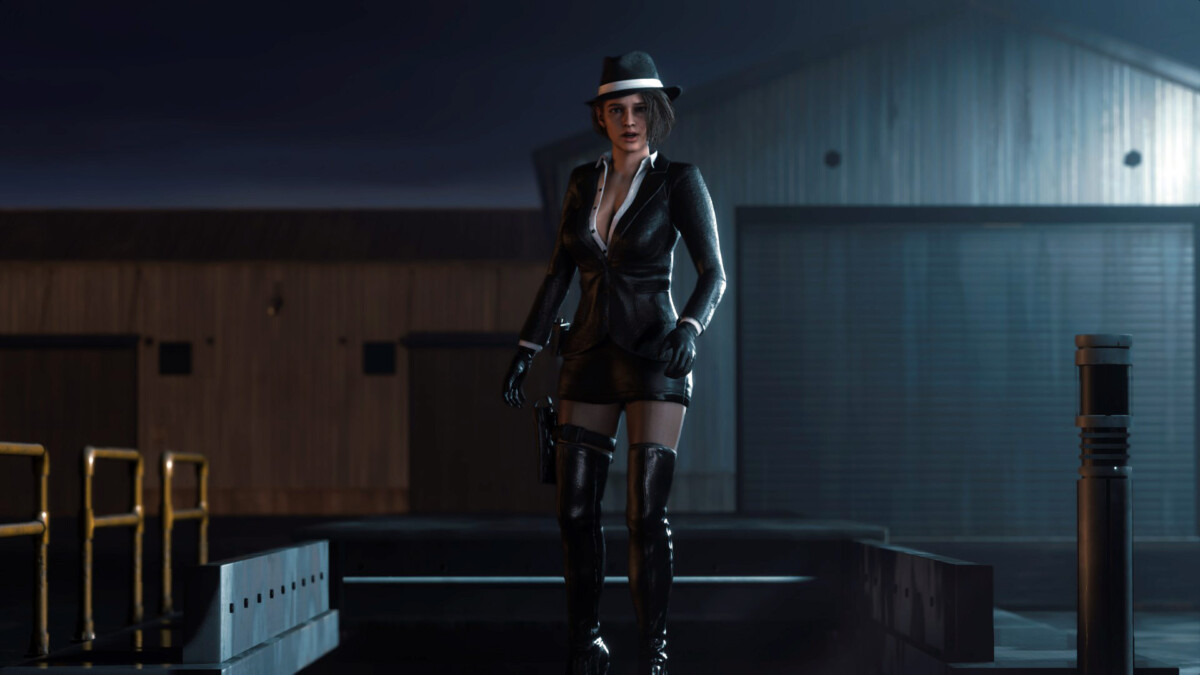 Living in a zombie apocalypse can be overwhelming and stressful, but that doesn't mean you have to sacrifice your style.
With the Formal Agent Attire mod for Resident Evil 3, you can look your best while surviving the undead.
The mod dresses up Jill in an old-school leather suit that comes in a few different colors, so she can look her best while taking out the zombies and bio-weapons.
Not only will this mod make you look good, but it will also give you an extra boost of confidence to take on any challenge that comes your way.
So don't let the zombie apocalypse get you down – dress up and show them who's boss!
2. 90S Teen Girl Outfit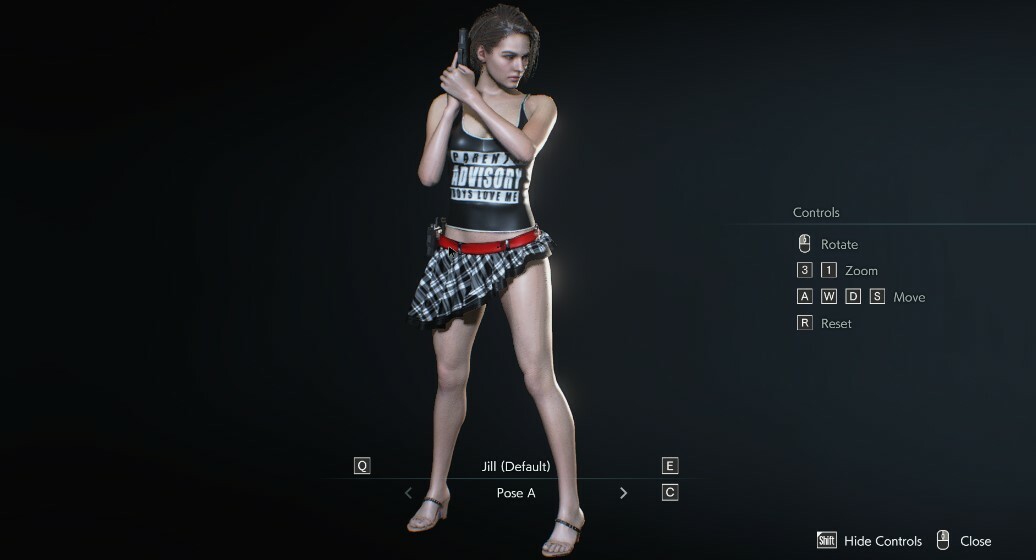 Are you an RE fan with a very specific yearning for the 90s? Surprisingly, there's a mod for that.
This custom 90s Teen Girl Outfit replaces Jill's normal clothes with a trendy outfit reminiscent of the end of the 20th century.
Sporting a retro "Parental Advisory" logo on her tank top and a short-short plaid miniskirt, Jill would look right at home hanging at the mall, checking her Tamagotchi, or browsing the selection at Blockbuster. (That's all we know about what people did in the 90s.)
Even though this look doesn't boast the most protection from the biting mouths and slapping appendages of t-virus monstrosities, even a flesh beast will admit that you look good, girl!
1. 1999 Inventory Sounds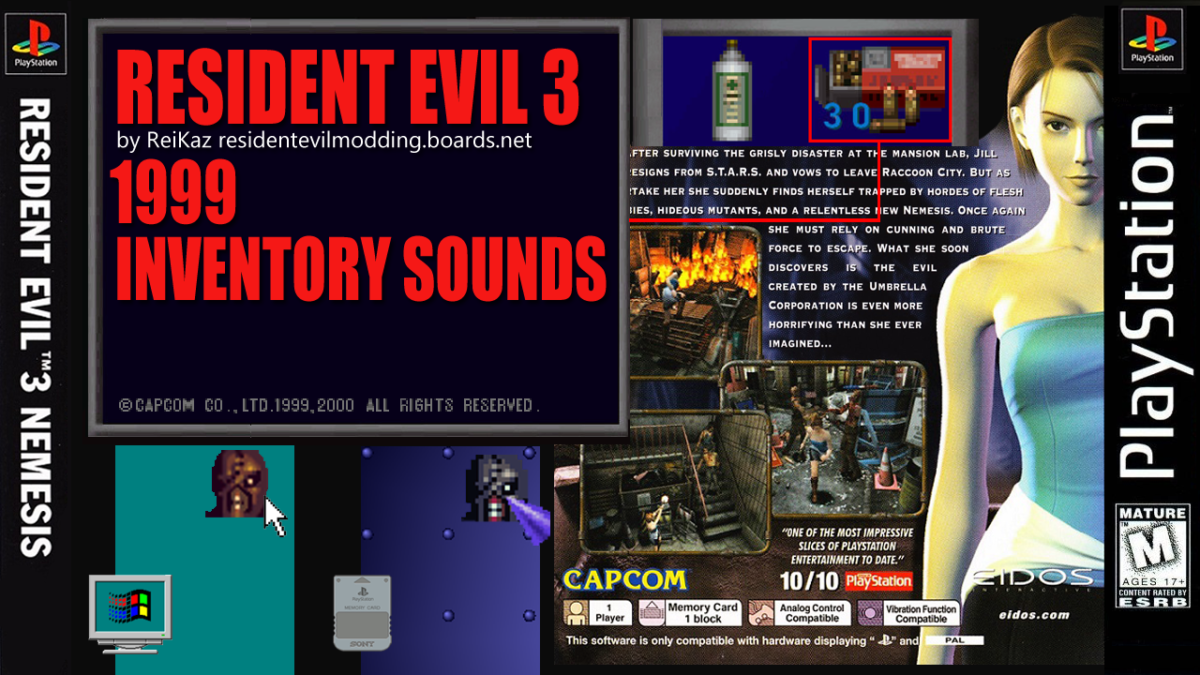 Video game sound effects are an integral part of the gaming experience. They can provide feedback to players, immerse them in the virtual realm, and create an entertaining atmosphere.
Sound effects are part of each game's unique fingerprint that it leaves on players.
We all remember the incredibly iconic inventory sounds from the original RE3 from 1999.
Nothing brings you back in time, like the sound of opening and closing the item box or navigating your inventory!
With this mod, you can bring back all those memories.
The 1999 Inventory Sounds mod replaces the current inventory sounds with the real sounds from the original RE3.