Satisfactory is a fantastic game that has the potential to be just about anything a fan could ever want – and then some!
It's an incredible combination of base-building and exploration, with thrilling set pieces and endgame goals that will keep players coming back for more.
The game is set in an alien world where resources are scarce, and players must explore and exploit the environment to survive. Capitalism!
Best Satisfactory Mods
But what if you want something more? That's where mods come in!
Satisfactory is a game that was practically designed for mods, with new mechanics, items, and features that can drastically change the way you experience Satisfactory.
15. Pak Utility Mod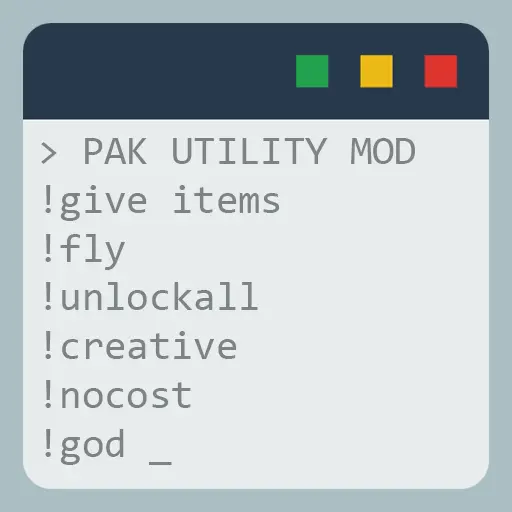 The Pak Utility Mod for Satisfactory grants players an enhanced gaming experience – access to cheat commands, the capability of flight at varying speeds, and a toolbox full of quality-of-life features.
With this mod, gamers can quickly manage their items while enjoying faster progress in the game with ease.
General cheat tables and quality-of-life mods are a standard occurrence between games; they always offer at least one feature to suit every single player. Give it a try, even if you're leery about "cheating."
14. Kaia's Lamps and Lights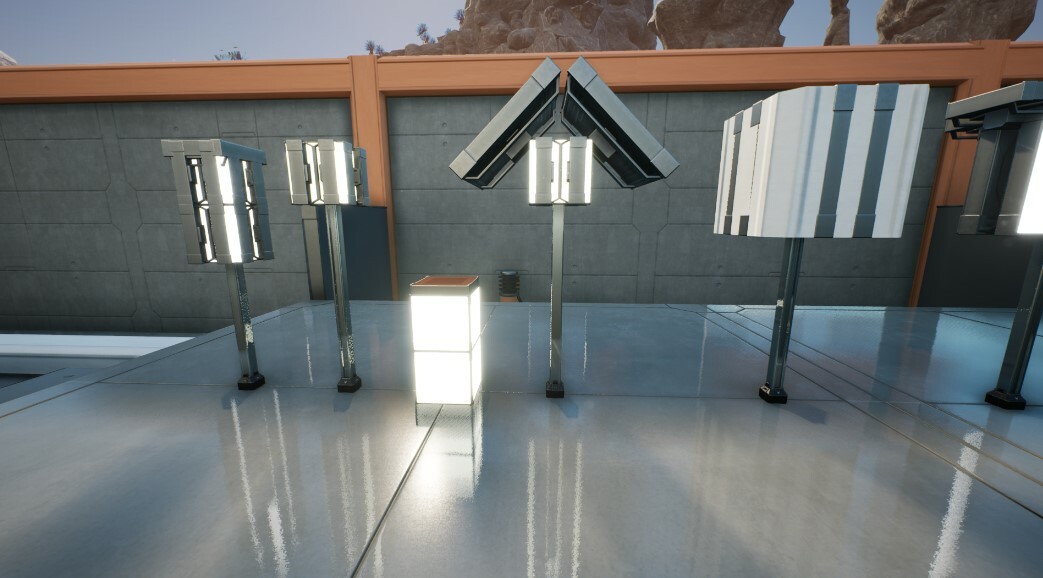 Like many gamers, decorating our Satisfactory bases is the true endgame we're chasing.
Well, now you can take it to the next level with Kaia's Lamps and Lights mod!
This user-friendly and super simple mod adds a collection of 10 custom lamp models to your base without compromising performance or game experience.
They are fun, functional, and perfect for mixing up the aesthetic of your factories.
With Kaia's Lamps and Lights mod, you will be sure to turn heads with your stunningly vibrant decorative touch on your Satisfactory base!
13. Permaday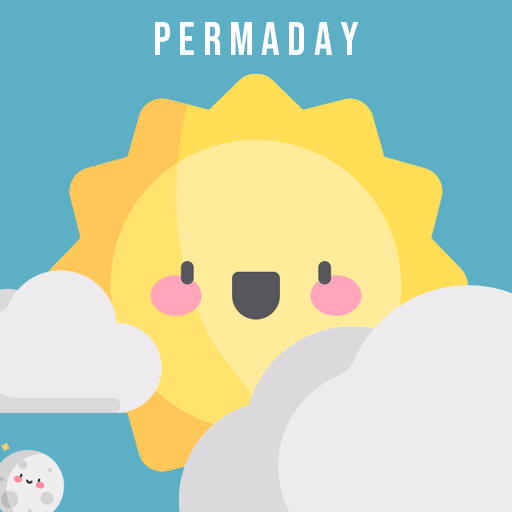 If you're looking to take become the lord of time and space in Satisfactory, look no further than PermaDay.
This mod gives you the power of time itself and the day/night cycle – it allows you to customize how your Satisfactory world looks and operates.
With the custom commands built right into the mod, you can create a virtually unlimited pattern of day length, time speed, and more!
Enjoy tinkering with the clock itself for maximum enjoyment and satisfaction.
And if you ever want to reset or go back to normal, turning off the mod is like flipping a switch!
12. Wiremod – Logic Gates & More

Wiremod is modeled after the uber-popular mod of the same name for the sandbox game Gary's Mod.
In Satisfactory, Wiremod lets you create intricate logic gates, navigate storage and inventory, see the inner stats of your machines, create informative screens to attach to the environment, and so much more.
This mountain of features comes together to create a serious enhancement to the base game; it blows the possibilities of this already broad game wide open.
11. Search-it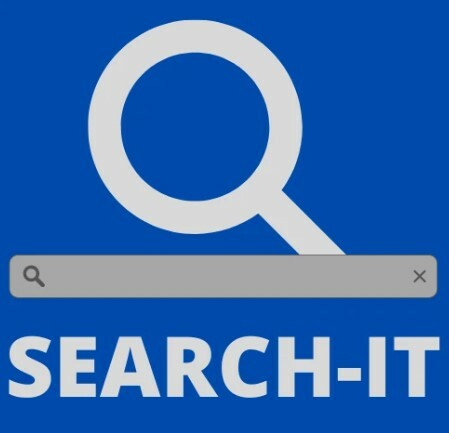 Sometimes a mod may seem insignificant, but its tiny quality-of-life change becomes something you can't imagine living without. This mod is like that.
Search-It automatically focuses your keyboard onto the search bar upon launching the in-game build menu.
This removes the frustrating mistake of opening the build menu and suddenly inputting controls you didn't intend.
Satisfactory is about efficiency, meaning no change is too small to make a huge impact. No time waste here!
10. Craftable Tickets
Tickets can be hard to come by in Satisfactory. There are so many ways to get them, but they're all indirect and require strategy.
This mod verges into cheat territory by making ticket-collecting a more straightforward process.
Craftable Tickets lets players do exactly what its name says: craft tickets.
Gone are the days of tedious farming; now, you can simply craft away your ticket troubles in a jiffy!
This mod is perfect for those who want to get ahead in the game with minimal effort.
9. Ficsit Remote Monitoring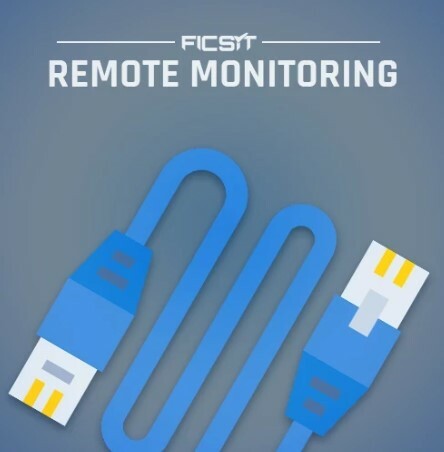 We're impressed at the work and functionality crammed into this free mod.
FicsIt Remote Monitoring is a mod for Satisfactory that allows players to collect statistical data and control certain aspects of the game remotely, whether that means from distant places within the game or literally off in the real world.
Link your game to independent devices that will be able to monitor your Satisfactory server instance from anywhere you have internet access.
8. Kaia's Modular Kitchen
Are you a Satisfactory fan with creative aspirations? Kaia's Modular Kitchen will be your dream come true!
This collection is like no other, adding 16 custom modular kitchen set pieces to your world.
Whether it be a café, restaurant, or a cooking show stage-style kitchen that you're designing, these unique kit pieces introduce a fresh angle to the world of Satisfactory.
Even efficiency-obsessed planetary colonizers need to chill and eat, right?
With a quirky yet calming style and made for young gamers like you, Kaia's Modular Kitchen makes for an essential complement to every satisfying gaming experience.
7. Belt and Miner Renewed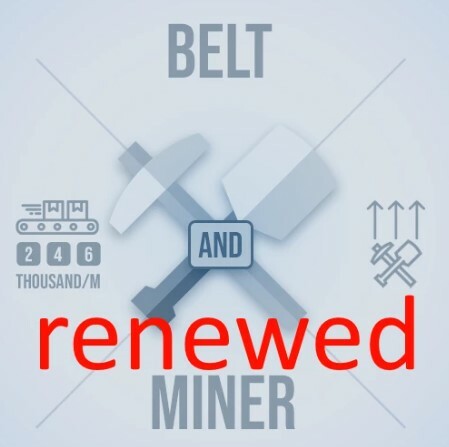 Here's another mod whose impact is bigger than you'd think.
Belt and Miner Renewed adds a selection of new belts and lifts with a fresh range of speeds to give gamers even more options when it comes to fine-tuning their supply chains.
It's time to produce like never before, get those tickets flowing, and establish an utterly wild network of belts and lifts befitting an expert factory engineer like you!
We can guarantee that the results will be more than… satisfactory.
Sorry.
6. Kaia's Sign Walls and Sign Floors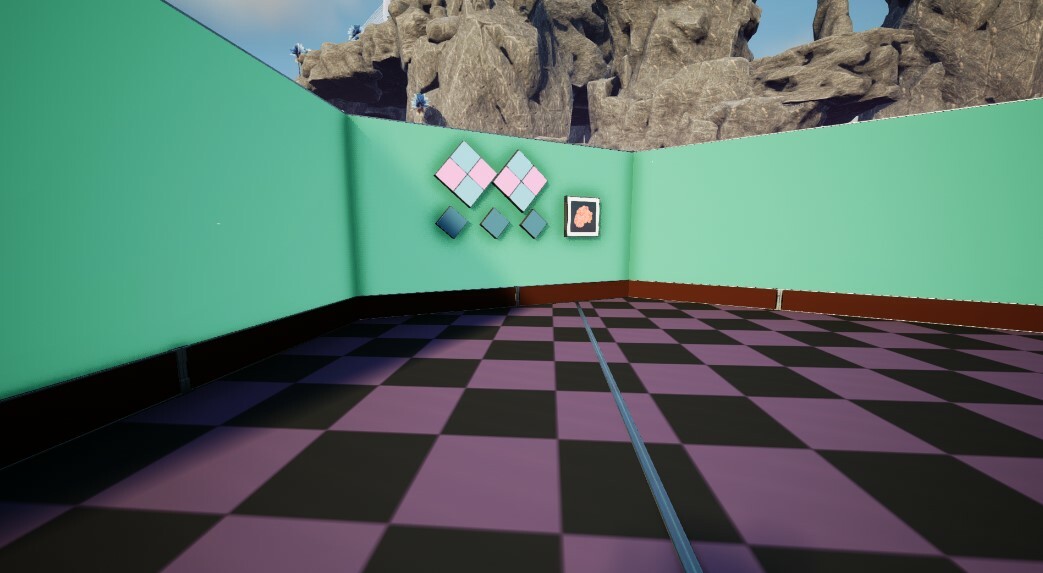 Kaia is making Satisfactory look a whole lot snazzier YET AGAIN with their modding talents, presenting Sign Walls and Sign Floors.
Not only does it spruce up any factory, but it also adds an element of personal touch.
This set of 6 custom blueprints includes wall hangings and floor patterns to make your industrial plant feel a tad bit homier!
To top it all off, the blueprints are designed to be incredibly user-friendly, and everyone from the casual gamer to the seasoned bro can quickly understand how this neat mod works.
So if you're looking for a way to give your Satisfactory experience a splash of flair (and warmth), then Kaia's Sign Walls and Sign Floors are just for you!
5. Space Derg Balancing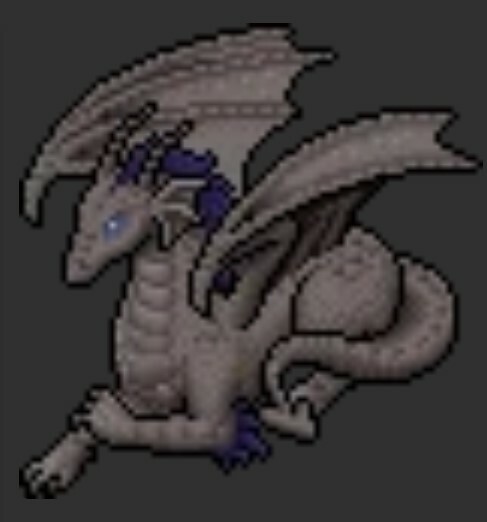 The Space Derg Balancing mod for Satisfactory aims to improve the overall balance of the game through several changes to mechanics and other mods.
According to the modder, this mod enhances the gameplay experience by making tweaks to various aspects of the game, such as resource costs, production rates, and power generation.
The goal of the mod is to make the game more challenging and strategic while still maintaining a sense of progression and accomplishment.
To get a feel for the mod, it is recommended to give it a try and see how it affects the game.
We prefer a combination of some other mods on our list, but we definitely understand the appeal of this one.
4. Satisfactory 100 Percent Save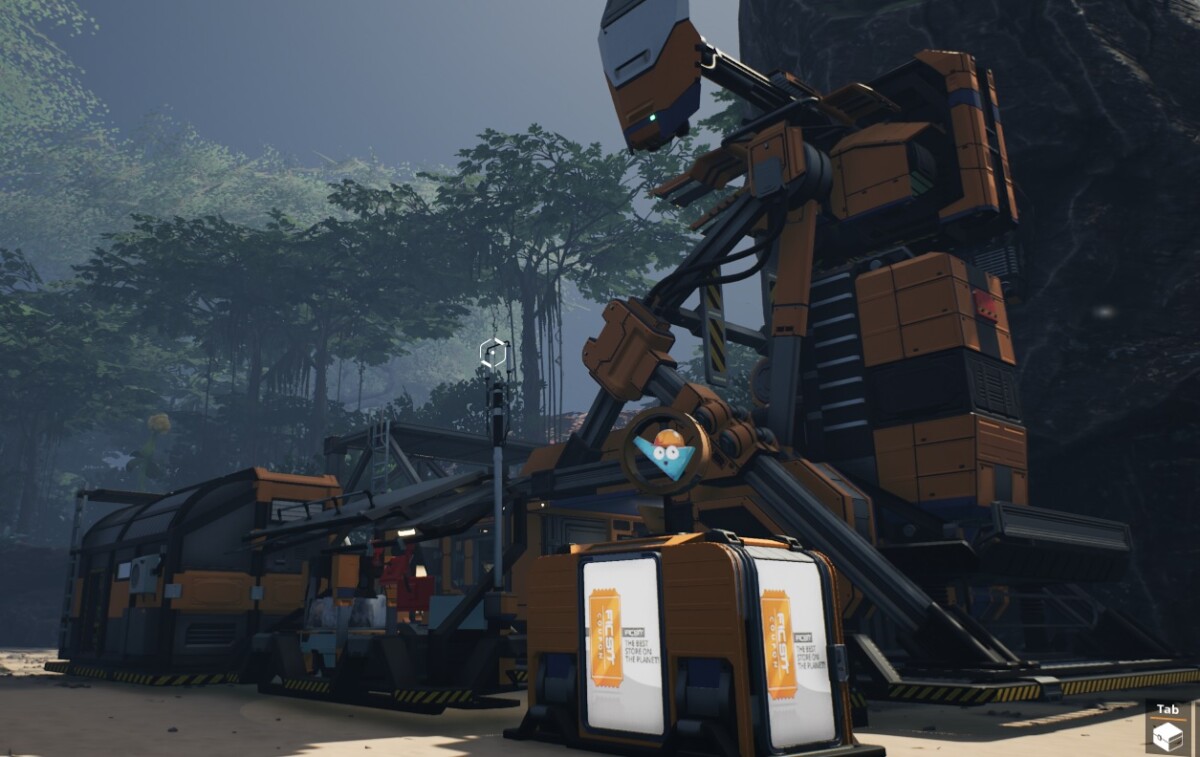 For some gamers out there, a fully completed save file is the holy grail of mod finds.
You know, when you're just so totally done with that pesky level or milestone and all the daunting logistical challenges?
With a 100% complete save file, your problems are history!
You'll be able to wander around in the game world at your leisure and soak in everything it has to offer, building and doing absolutely anything you want.
And even better – you won't have to endure any tedious grinding or wasted hours trying to figure out what's going on if that's not what gets your juices flowing. Who wouldn't love that?!
3. Infinite Zoop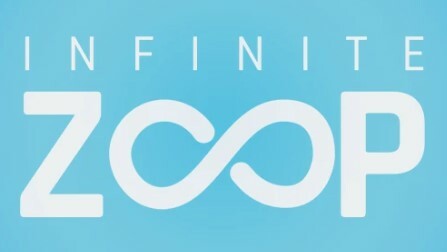 For such a silly-sounding word, Zooping is a crucial element of top-tier Satisfactory gameplay.
Infinite Zoop adds a new MAMA research tree that lets you upgrade your Zoop limits.
As if that wasn't enough, you can also give multi-column and multi-row construction.
For lazier gamers (there's no shame in that), you can toggle the cheater mod, which enables unlimited Zoop instantly.
With the ability to craft huge rows and columns using this mega-Zoop, your immense facilities will be the envy of all your peers… colleagues… competitors?
We don't know how the real manufacturing industry works.
2. Super (Alternate) Recipes
Super Recipes amps up your mass-production gaming fun!
It clones nearly all vanilla recipes in the game and transforms them into faster, more efficient versions. It's an industrial revolution-revolution!
Unlock the recipes for free with nine balanced milestones – one for each tier.
And if that wasn't enough, Super Recipes revolutionizes the game and lets you automate items like Mycelia, Food, and Power Shards.
No more wasting time trying to figure out how to do it all manually.
Get the ease of automation with Super Recipes! Or should we call it Satisfactory Plus?
1. Everything Unlocked Map Untouched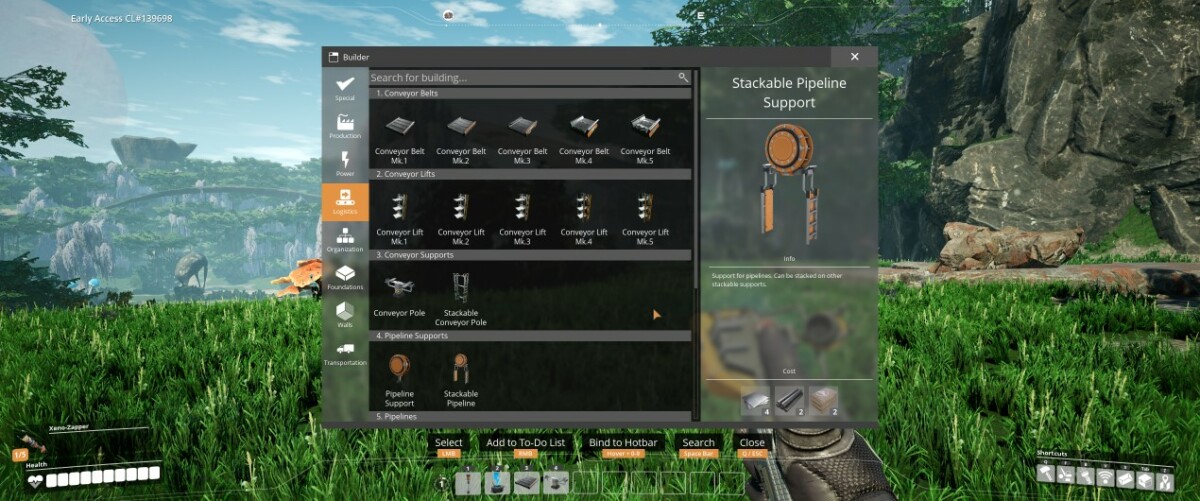 Do we even have to explain? This is the quintessential sandbox mod for Satisfactory.
Everything Unlocked Map Untouched puts a pristine, untouched world map at your fingertips, but with absolutely everything unlocked.
Start your master plan from t=0.
We had a blast with this mod; the creative freedom and lack of time gates make for some unexpected potential when you combine a fresh planet with the full industrial arsenal at your disposal.
You might also be interested in the following: