\Animal Crossing: New Horizons is filled with cute villagers, from cuddly cats to tiny and squishy squirrels!
There is a never-ending source of serotonin just by seeing and interacting with these delightful characters.
From 413 villagers, we narrowed down the ten cutest villagers ever in the game. It was a tough job, but we did it. Our hearts could barely take it.
Without further ado, we determined the Best Cute Animal Crossing Villagers ever.
Hold on to your hearts because these adorable cutie pies might just squeeze their way into your dreamie lists.
10. Lolly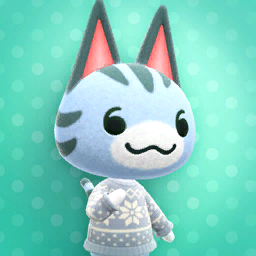 Personality: Normal
Catchphrase: Bonbon
Our list starts with the sweetest cat in the game – Lolly! Her name and catchphrase are both candy-themed, which fits well with her natural sweet personality.
She is a Normal cat with blue fur, dark gray stripes, and white paws.
Her most notable feature are her eyes that look sideways, with a shape like the number six.
9. Dom
Personality: Jock
Catchphrase: Indeedaroo
The cutest jock in town is here! Dom gets our 9th spot for looking absolutely adorable with his almost-crying face.
A lot of Animal Crossing fans, especially Japanese players, found his face amusing, so you'll definitely find a lot of fanart and Custom Design codes showing his face.
He has fluffy white wool, pink-striped horns, and white hooves. His eyes are big ovals with watery glints on them.
Don't cry, Dom! You are definitely one of the cutest villagers in the game.
8. Judy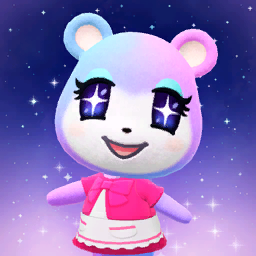 Personality: Snooty
Catchphrase: Myohmy
Sparkly cotton candy bear gets the 8th cutest spot! Judy is a new addition to the New Horizons family and has been welcomed by the fans with open arms and pockets.
Her cuteness was so highly coveted that she was valued at 600 Nook Miles Tickets and millions of Bells at one point!
When you look at her design, that's not so surprising. Her fur is a combination of pastel blue and pink, her eyes are big and sparkly, and her default outfit is a Fairy Tale Dress.
All that cuteness is compressed in a tiny bear cub frame. My, oh, my!
7. Petri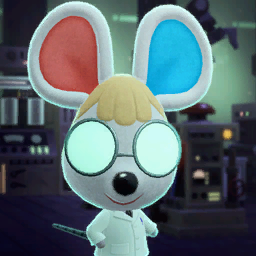 Personality: Snooty
Catchphrase: Mmmhmm
We've included an adorable and tiny mouse scientist in our list.
At number seven, we have Petri, the Snooty mouse! She is one of the newest villagers added to New Horizons during the 2021 2.0 Update.
Her whole character design is based on a laboratory mouse, but it's good to see Petri as the one doing the experimenting instead.
She has big opaque glasses, white fur to match her white lab gown, and a ribbon attached to the back of her head. Try to give her a different set of glasses to see her eyes!
6. Stitches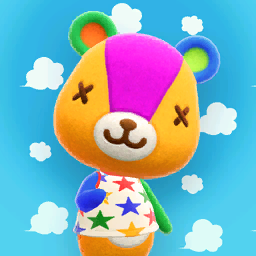 Personality: Lazy
Catchphrase: Stuffin'
Stitches the stitched teddy bear earns the 6th spot on our list.
You might not know this unless you've interacted with him, but Stitches is a bear cub with a Lazy personality. That means this cuddly bear loves snacks, bugs, and snacking with bugs.
His design appears to be like a patched-up stuffed teddy with different colored fabric, and his eyes look like sewn x-shapes. His catchphrase, stuffin', fits in nicely.
For those who love teddy bears, Stitches is the villager for you.
5. Poppy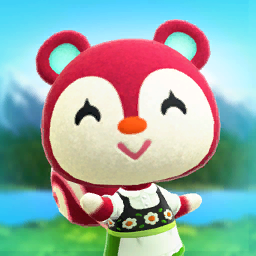 Personality: Normal
Catchphrase: Nutty
Poppy brings in the coziness of fall with her character design and overall theme.
She is a Normal squirrel with red and cream fur. She has tiny oval eyes with pointy eyelashes and a tiny v-shaped smile.
She lives in a perpetually autumn home, with autumn trees on her walls and orange, red, and yellow leaves for flooring.
Because of her theme, fall princess Poppy joins the top 5 villagers in our list.
4. Sasha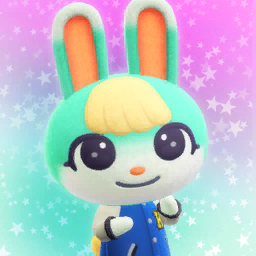 Personality: Lazy
Catchphrase: Hoppity
Sasha hops to the 4th spot, with his big eyes, notable eyelashes, and mint green fur.
A lot of people were very surprised by Sasha's personality and gender since some fans expected him to be a Peppy villager.
But whichever gender, there's no denying that Sasha's character design is adorable.
3. Zucker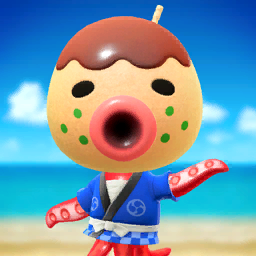 Personality: Lazy
Catchphrase: Bloop
Zucker has one of the most creative designs in Animal Crossing. He is an octopus villager with a takoyaki design!
Takoyaki is cooked by adding chopped vegetables and octopus into the batter.
With Zucker, his hair is the takoyaki sauce, his cheeks are the laver topping, and he has a toothpick on top of his hair! Yummy and cute!
2. Molly
Personality: Normal
Catchphrase: Quackidee
Imagine her waddling her way around your island! Molly, a tiny duck villager with a Normal personality, gets the number two spot because of her simple but adorable design.
She has red cheeks, brown and yellow feathers, and a round head on a little body. Her catchphrase and her personal quote show her duck side.
Quack on, Molly!
1. Marshal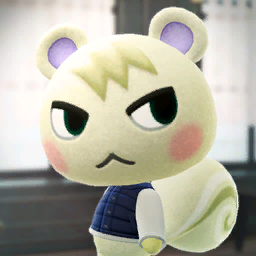 Personality: Smug
Catchphrase: sulky
From his marshmallow-sounding name to his petite squirrel frame, Marshal continues to be a favorite in many Animal Crossing communities.
While his expression seems neutral or aloof, as a Smug villager, he revels in attention and interaction.
The combination of his small size, squirrel character design, stoic expression, and Smug tendencies contribute to his unique Marshal charm.
This is why we crown him as the cutest villager in the game ever!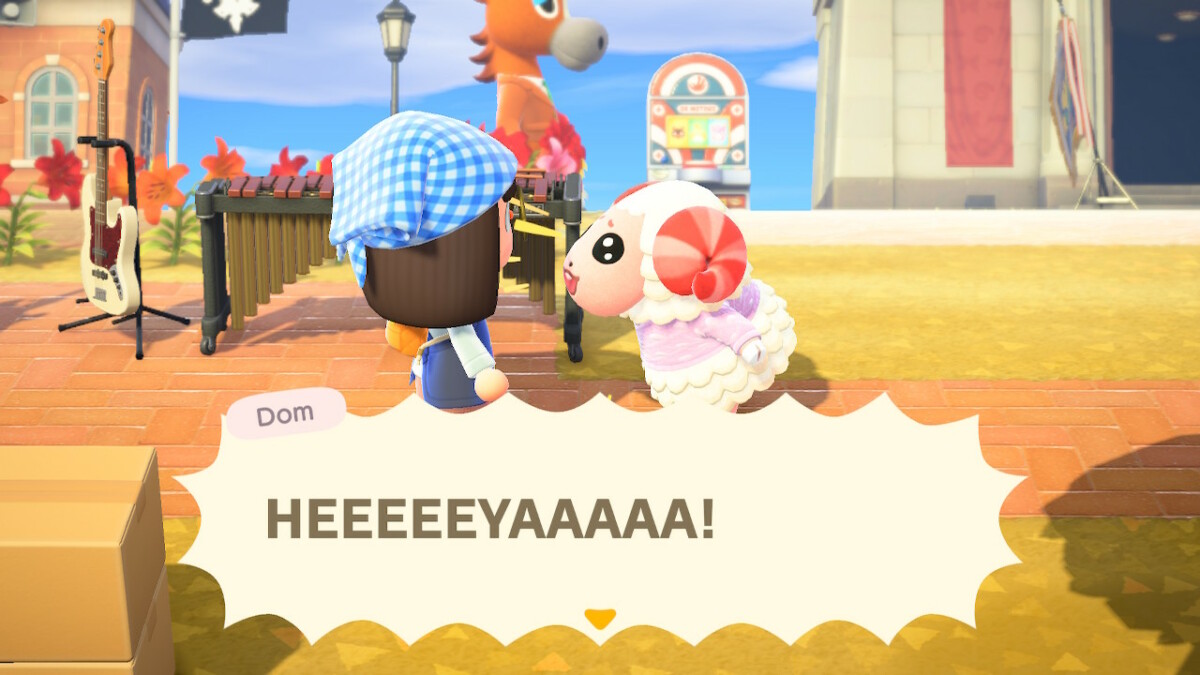 And these have been our picks for the top 10 best cute Animal Crossing villagers!
All of them have their own appeal – from tiny sizes, adorable character designs, and unique themes. Which one of these cuties did you invite to your island?
Let us know who your cute dreamies are in the comments below!