Whether it's for Christmas, a birthday, a gift for a loved one, or a little something for yourself, there's no shortage of options for gifts geared toward all different types of nerds gamers out there.
So check out these must-have gifts for gamers and self-proclaimed nerds.
The Best Gifts for Nerds and Gamers
Skullcandy Plyr Headset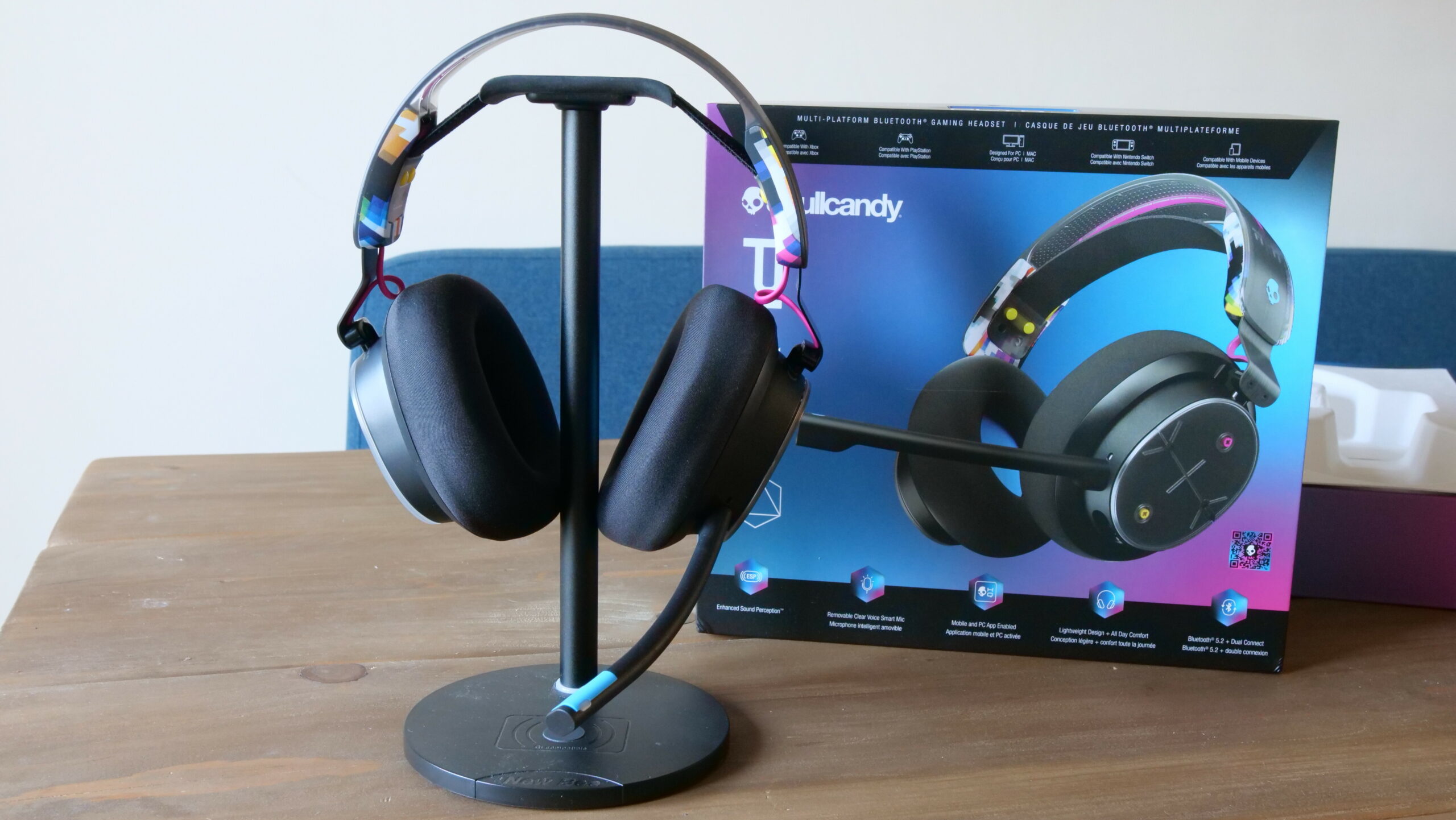 A good quality headset is a must for every gamer. Luckily Skullcandy has a range of great comfortable headsets to suit all needs.
These sleek headsets are lightweight and come with a clear voice, smart mic, and multi-platform connectivity. Skullcandy has three models, the PLYR, the SLYR, and the SLYR Pro.
The PLYR line has all the amenities needed for even the most hardcore gamers out there.
The wireless headset has a 24-hour battery life along with a rapid charge function, it has Bluetooth 5.2 wireless technology, and it comes in two style choices, Black DigiHype and a special Street Fighter edition.
Grid Art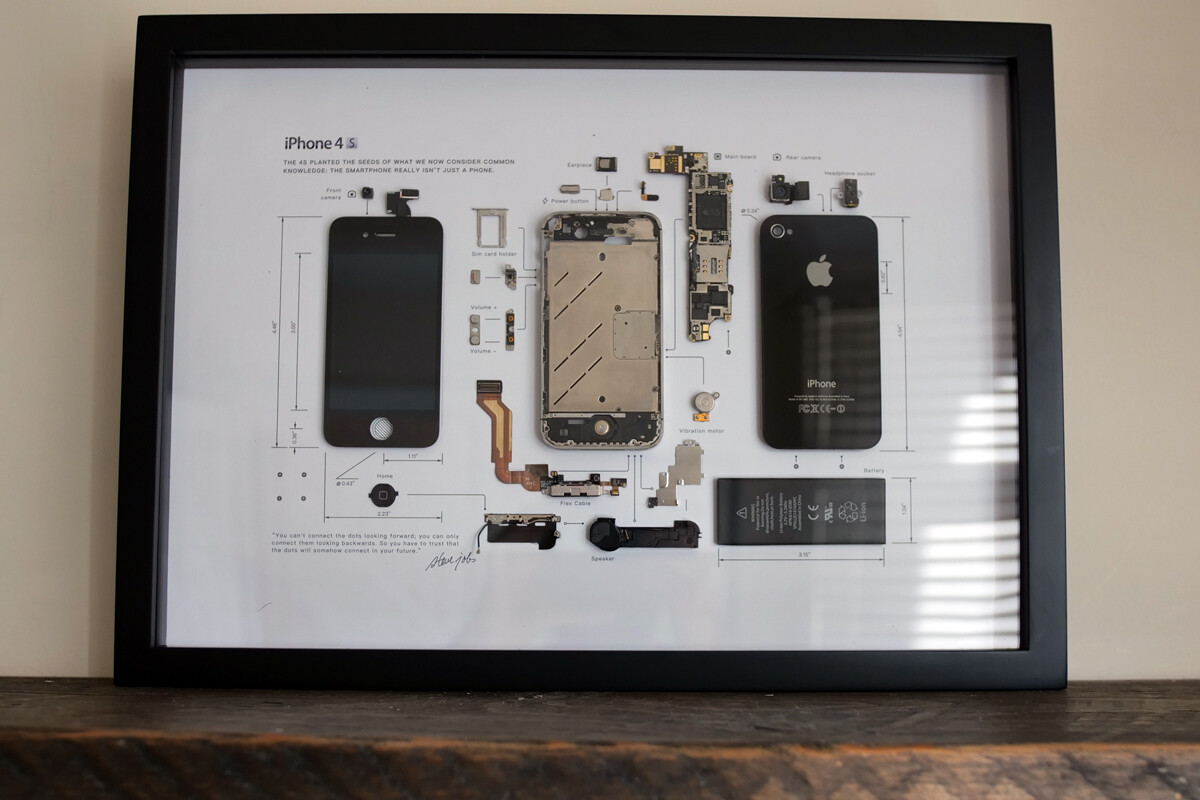 Grid Art is an awesome gift idea for the person who has it all. Treat a loved one with a deconstructed version of their favorite device.
A piece from Grid Art will look amazing hanging up as part of a techies collection or as a stand-alone piece. From GameBoys and PSPs to Blackberrys and iPhones, there are a lot of different devices you can choose from.
This kind of technological taxidermy offers a unique view into the inner workings of almost any device. It's a great gift for those lifelong learners out there who are always looking for something new to gauge their curiosity.
On top of that, these pieces of art are created using broken and discarded devices, giving them a whole new lease on life.
Gaming Mystery Box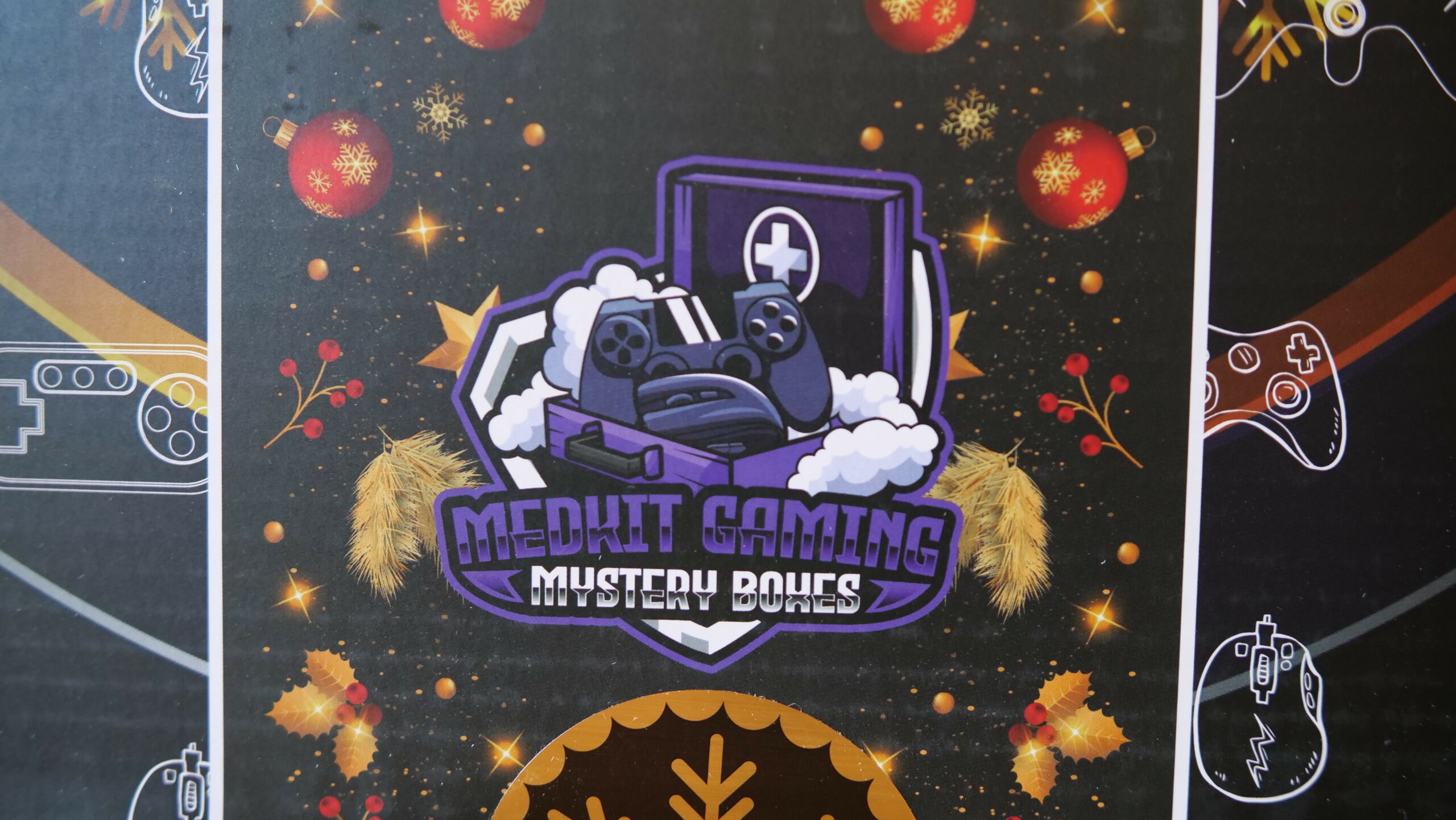 Who doesn't love a good mystery box? Medkit is the number 1 gaming subscription box company on the planet. Medkit's mystery boxes are filled with mystery items that range in value from $10 all the way up to $550.
A Medkit Mystery Box subscription means that a mystery box will be sent out to the person of your choice every month. Also, each box contains more items worth more in value than the amount you paid for the subscription.
There are boxes to suit all different gamers. There are boxes for Xbox One, PS4, PS5, Xbox X|S, the Nintendo Switch, and PC, so there's something for everyone.
Not only does each box contain more in value than the cost of the box, but the boxes themselves are also collectible, which is great news for all those collectors out there.
Controller Holder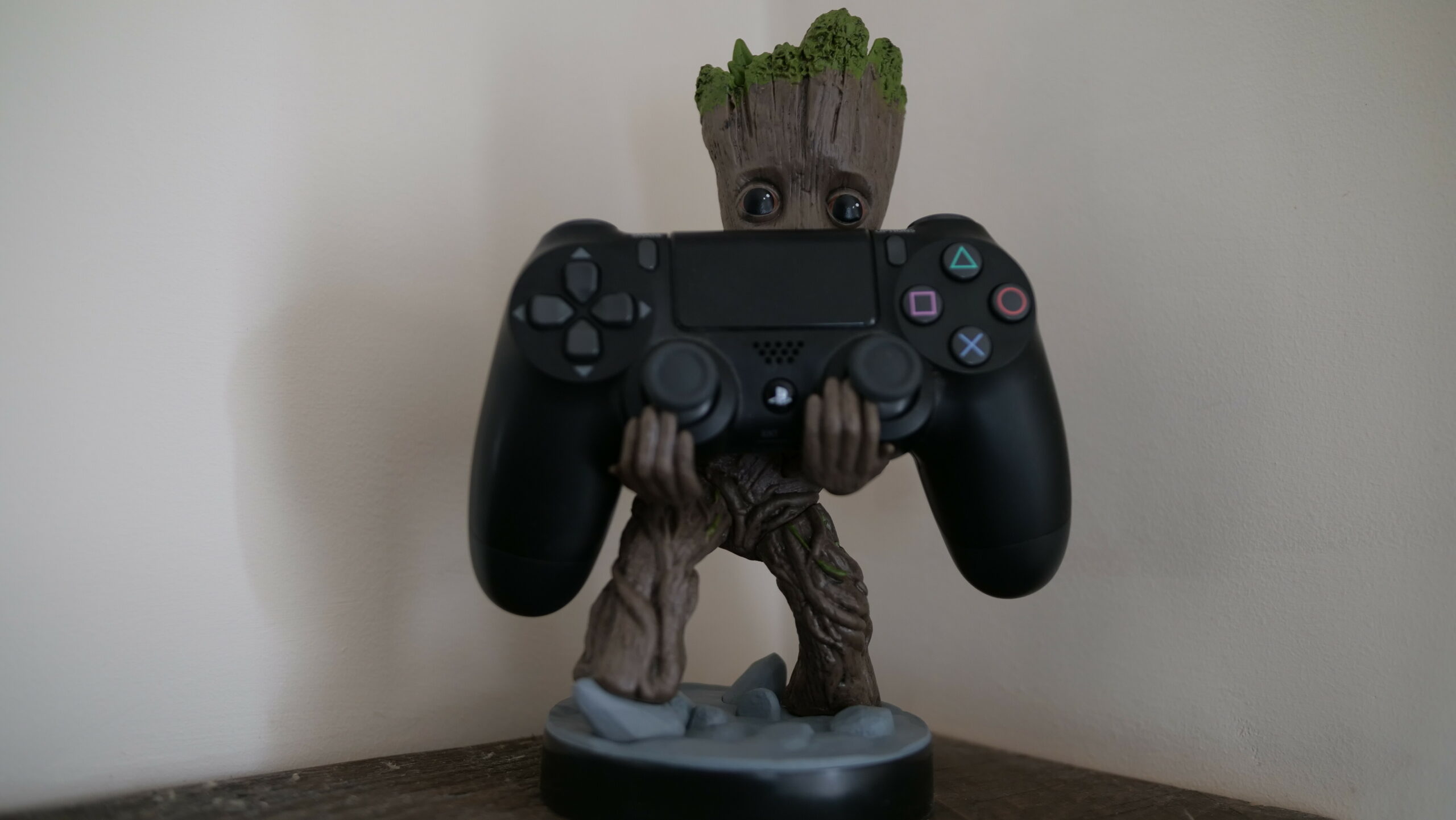 Every gamer knows the frustration of misplacing their controller. Well, with a Controller Holder, that is no longer an issue.
These Exgpro controller holders aren't like your standard controller holders. They are made in the shape of various classic gaming characters that everybody knows and loves.
From Mega Man and Crash Bandicoot to Spyro and Baby Groot, there are so many characters to choose from.
But no matter which one you choose, it will do a fantastic job of holding up a wide selection of controllers, including PS4, PS5, Xbox One, and Xbox Series S|X, and they can even hold most smartphones. This is a gift that is both practical and looks awesome.
Tubbz Cosplay Ducks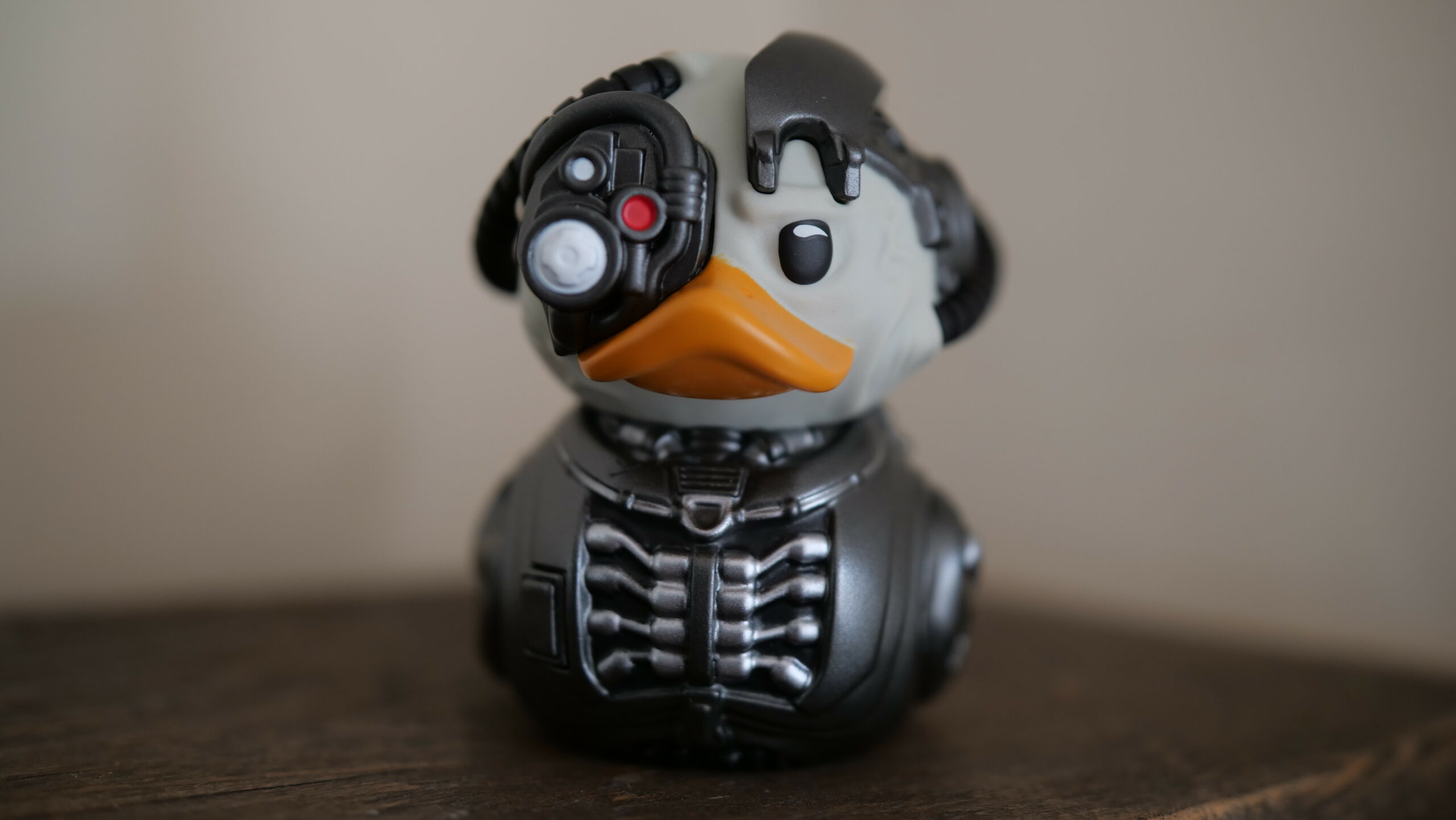 For those looking for a fantastic memorable gift on a budget, look no further than Cosplay Ducks. These quacking little guys come in almost every cosplay setup you can imagine.
From classic film characters like Doc Brown from back to the future to video game heroes like Spyro the Dragon, there is a lot to choose from.
These collectible little ducks are a great gift for those who are always on the hunt for something new and unique.
There are hundreds of different ducks to choose from, it's easy to get carried away and end up with your very own duck army! Whoever you decide to buy this for, it's definitely a memorable gift.
Power Idolz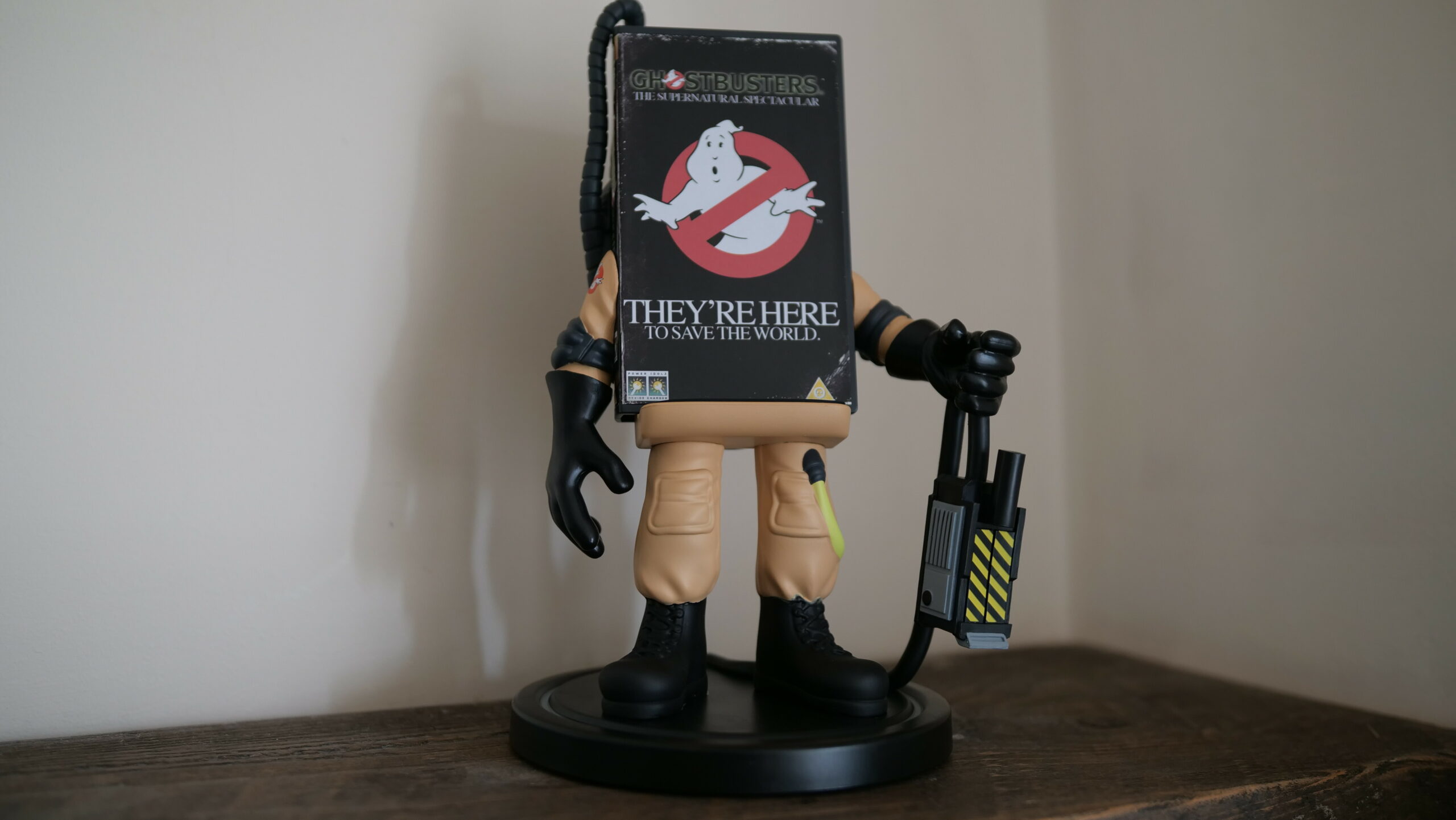 Charging a mobile device is boring, but thanks to Power Idolz, this no longer has to be the case. Power Idolz is a wireless charging station that comes in the shape of classic characters from games, TV shows, and films.
They come in five different designs. Ghostbusters, Jaws, Back to the Future, E.T, and Sonic the Hedgehog.
These official license products have several features that make them way better than your average charger.
They have a 10w fast charger for faster charging time and highly detailed models of the retro VHS tape or game cartridge, depending on your choice of model.
Festive Jumpers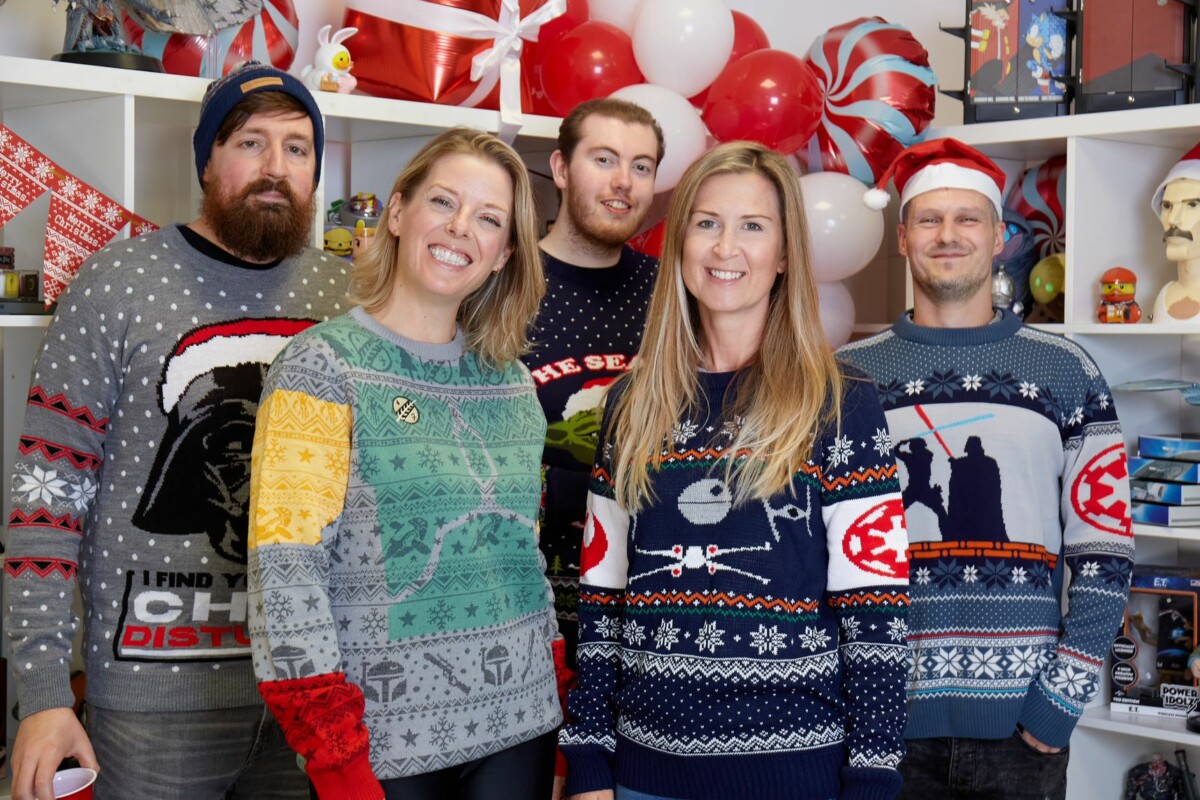 Festive jumpers have become a Christmas tradition in households and office parties all over the world.
Now, thanks to Numskull, it's possible to combine the funny side of ugly Christmas jumpers with the brilliance of movies, TV shows, and video games. Numskull has a wide range of Christmas jumpers that would make for the perfect gift for gamers, nerds, and movie aficionados alike.
There are lots of different styles and themes to choose from, such as Star Wars, Jaws, Jurassic Park, Shrek, Fall Guys, Harry Potter, and more.
These jumpers come in many different sizes, from 3XS to 4XL, so there's bound to be a size to fit most people. Christmas jumpers are a fantastic way to share Christmas joy, and now, you can do it in style.
Coscups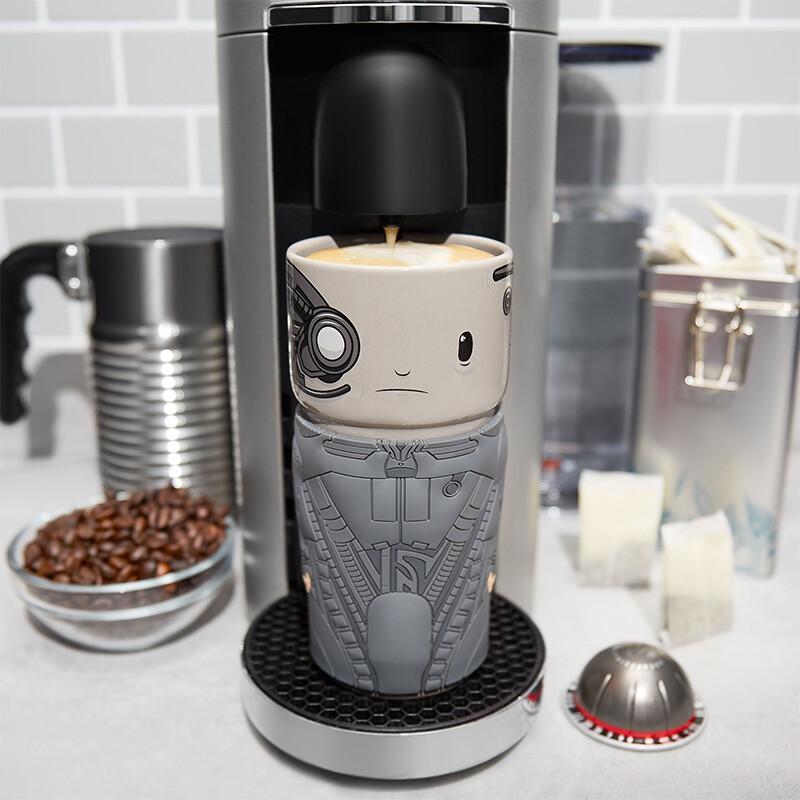 Cosplay has grown massively over the past few years, but it's not just about costumes and outfits anymore. Numskull has created a variety of Coscups.
Coscups are cups that are designed to look like video game heroes, artists, and movie characters. These include characters from Star Trek, Back to The Future, Stranger Things, The Office, and music icons like Ozzy Osbourne, Eddie The Trooper, and Lemmy Kilmister.
Each cup holds up to 40oz, they are made using high-quality ceramic with a molded silicone grip to ensure that these cups are easy to use and they keep your beverage at the right temperature. A Coscup is a fantastic gift for those individuals who have it all.
Ifixit Tool Kit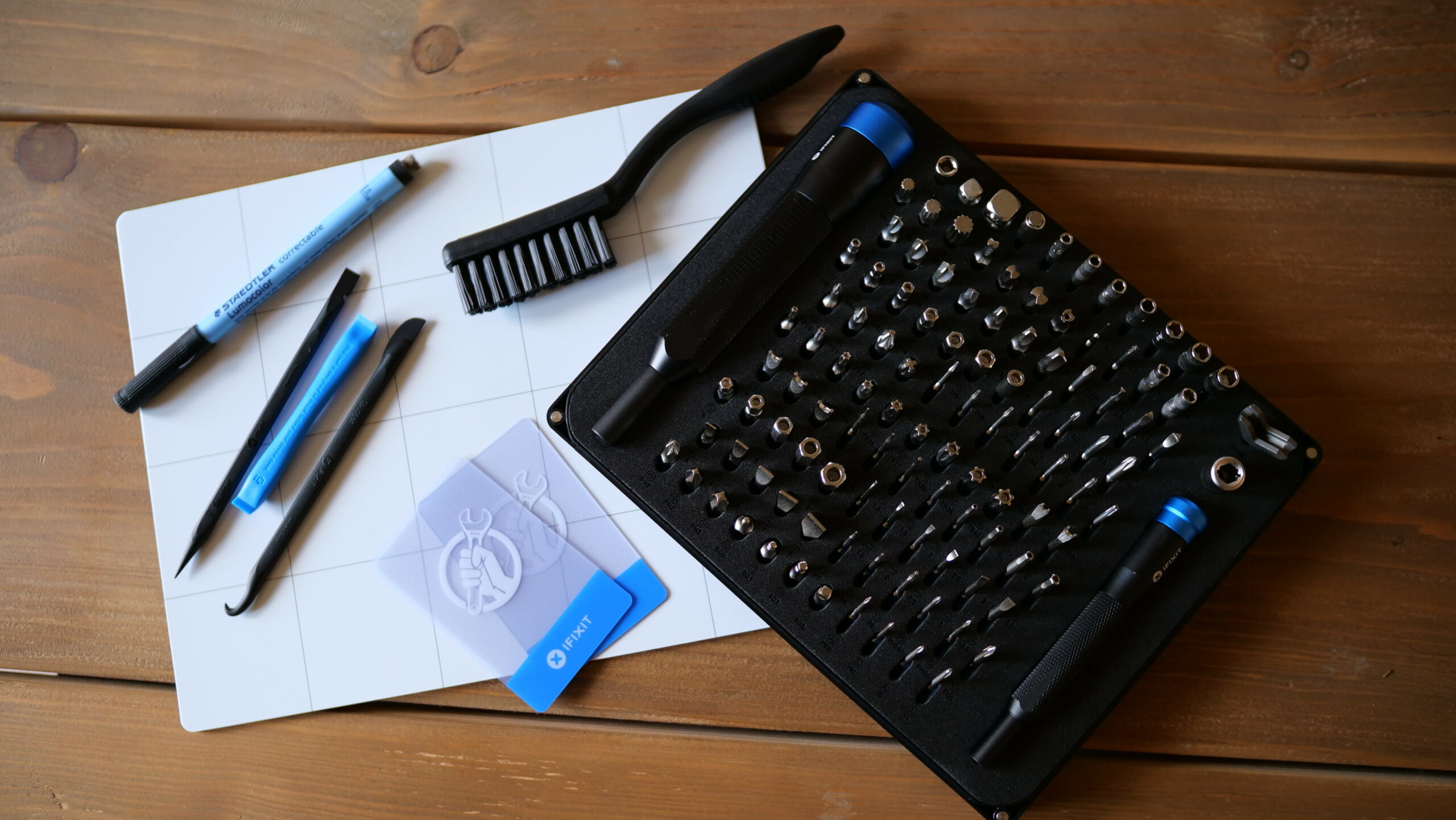 Almost every gamer has encountered some kind of hardware problem at some point. These can be very costly to fix, and a lot of the time, the problem isn't that difficult to solve, with the right tools, of course.
The Ifixit Tool Kit comes with everything a tech enthusiast needs to be able to repair and maintain their devices and consoles. The gamer bundle includes a whopping 112 bits!
Most electronic devices require special tools in order to open things up and take a look at the problem inside. This kit makes repairing devices much easier. It can also help to save money on repair costs.
Whether it is used for cleaning out a dusty PlayStation or replacing a broken phone screen, a lot can be achieved with the Ifixit tool kit.
Custom Lego Characters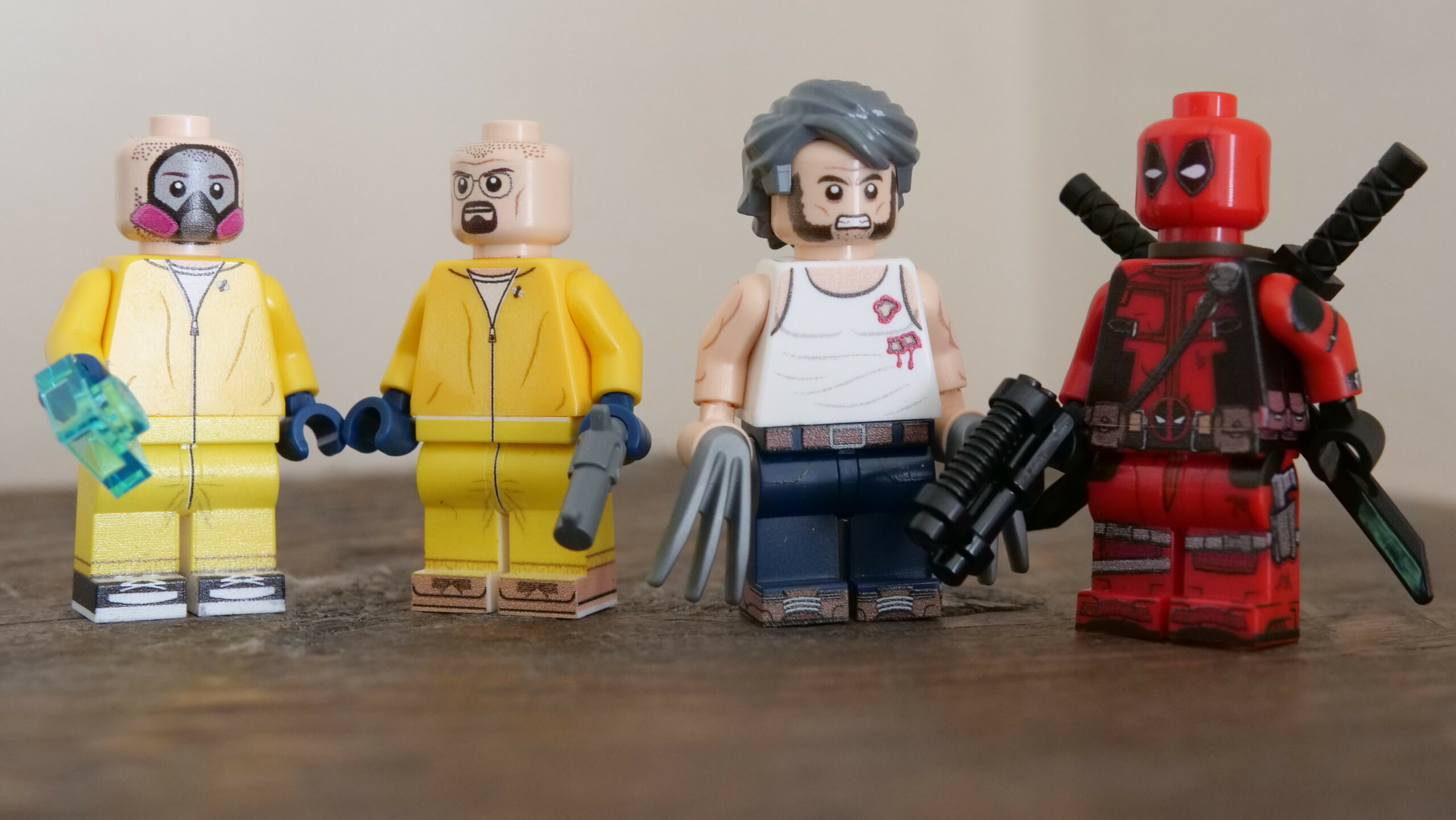 Minifigs allow you to create, customize, and purchase your very own miniature figure. Not only can you customize your own figure, but the company also has a wide range of ready-to-go figures.
These figures include characters from Breaking Bad, X-Men Harry Potter, Games of Thrones, and video game franchises.
This isn't just a great gift for nerds, and it's an excellent gift for just about everyone. There are figures in the likeness of musical artists like Elton John and Freddie Mercury, as well as members of the British royal family and political heads of state.
The possibilities are almost endless when it comes to designing your own Minifig, you can even create one that looks just like you! The company is UK based so international shipping may take a little longer.
A Handheld History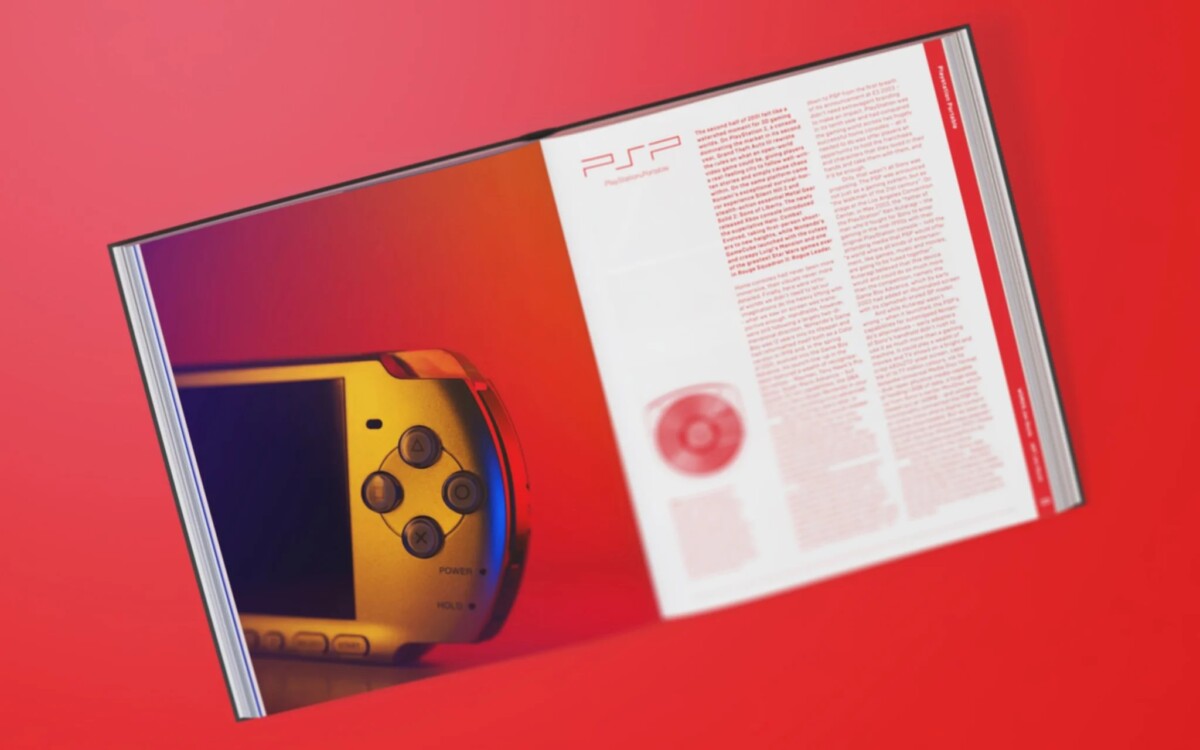 The history of video games is a fascinating part of our recent past. A Handheld History allows readers to learn all about their favorite handheld consoles and how they came to be what they are today.
This is a great gift for lifelong learners as it gives readers a peak into the past at how iconic and beloved gaming characters have transformed the gaming industry to become one of the largest industries on earth.
From the history of the Game Boy to the evolution of the Pokemon video games, there's a lot of history all held together in one incredible book. Readers can check out various gaming artworks from the last few decades and see how gaming graphics have grown over time and much more.
Arcade Machine
Every gamer has dreamed of having their very own Arcade Machine at least once or twice. Arcade1up offers a wide range of ¾ scale traditional arcade machines. They have a lot of machines to choose from.
This includes classics like Tron, Pac-Man, Mortal Kombat, and NBA Jam. They also have some newer games that have been turned into arcade machines, like Marvel Vs. Capcom 2 and Golden Tee.
This is a great gift for those who miss the feeling of going to the local arcade to play their favorite games. Plus, these machines don't require quarters, so it's a win-win.
These machines aren't just for older gamers. Arcade1up has a handful of machines aimed at kids. These smaller machines are ideal for those little gamers out there.
Limited Edition Citizen Watches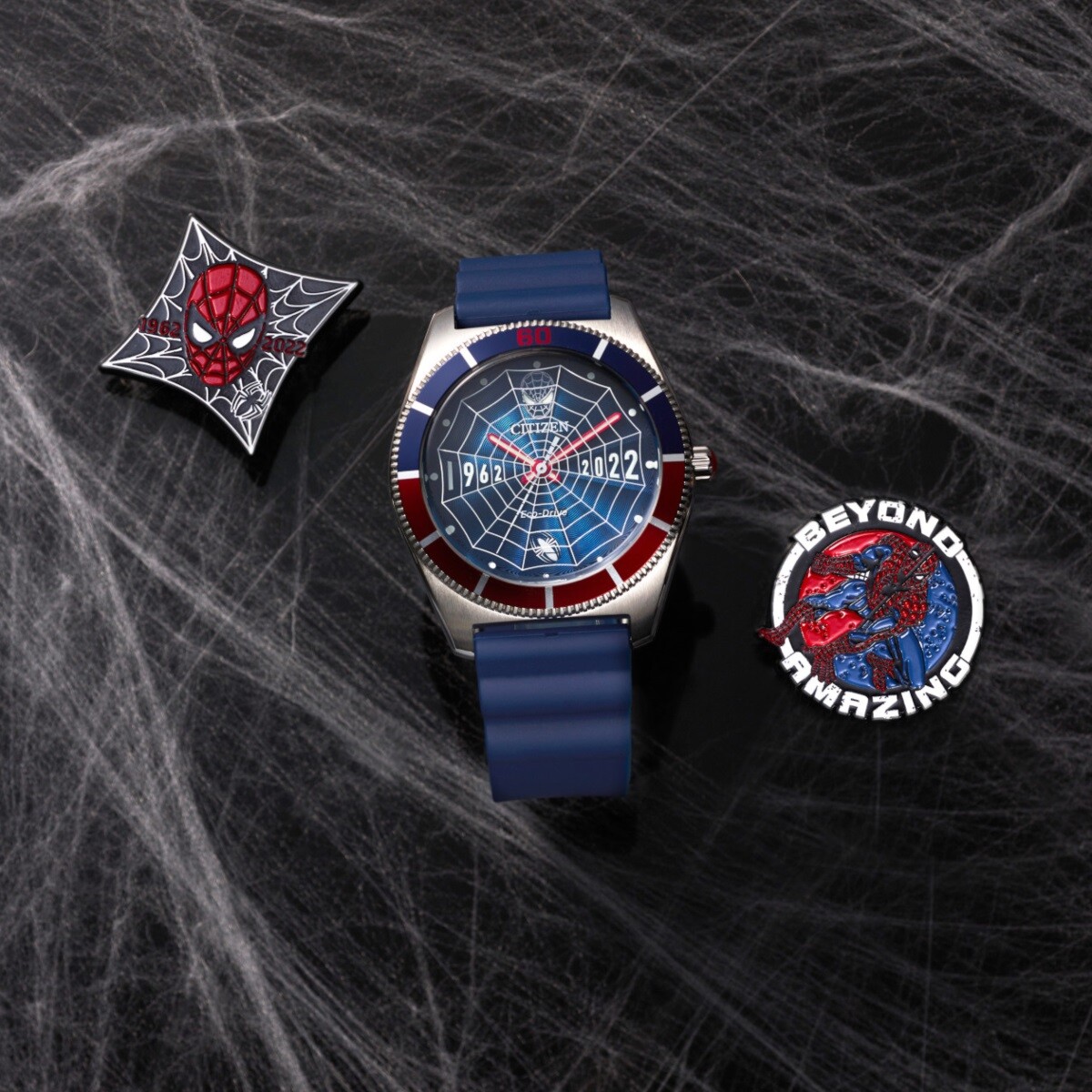 Citizen Watches are well known for being high-quality watches that are built to last.
What isn't so well known is the fact that Citizen has a range of incredible watches that are designed around classic films. There are entire watch ranges from Marvel, Disney, and Star Wars.
This is a great gift for movie fans of all ages. There are watches for those who love Spiderman, Black Panther, Captain America, Mickey Mouse, Donald Duck, Chewbacca, Yoda, and many more.
While these watches are on the more expensive side, they make for a fantastic gift for that special someone.
Sunshader
The Sunshader is a fantastic way of protecting laptops from the elements and also from prying eyes. These screens are particularly good for those who work using laptops as it gives users the ability to take their laptops out and about and work from pretty much anywhere.
The Sunshader helps to block out sunlight which can cause eye strain as well as impact a laptop's battery life.
The Sunshader comes in 2 sizes to fit all laptop screen sizes, it works as an umbrella hood, and it offers maximum privacy for those who choose to take their work out and about.
This is a fantastic gift idea for those who don't want to be stuck inside while working or playing on their laptop.
Circuit Mess
Circuit Mess is a subscription package geared toward helping children to grow and discover the world of electronics. There are two packages to choose from. The first one, Wacky Robots, is aimed toward those who are 9 and above.
Depending on the length of your subscription, every month, a package will arrive at your door with all the components needed for a child to build their very own robot.
The second package is called the STEM box, and it is aimed at kids 11 and above. The STEM box introduces children to the world of coding and gadget building.
Subscribers get a new box each month that contains different and exciting gadgets for children and teens to build and enjoy. A Circuit Mess subscription is a great gift idea as it helps kids to learn whilst also satisfying their curiosity.
Triple Laser Projector
A Laser Projector allows you to turn your home into your very own cinema. By using triple laser technology, it enables users to project TV shows and films up to an impressive 150 inches in size without losing any image quality.
This is a great gift for all the TV lovers out there, and it's also a great treat to buy for yourself too!
It is one of the more expensive options on this list. However, the laser projects features are more than worth the cost.
The projector offers 4K ultra HD viewing, a 3D cinematic display feature, and HDR 10+ resolution for its largest display setting of 150 inches.
Controller Grips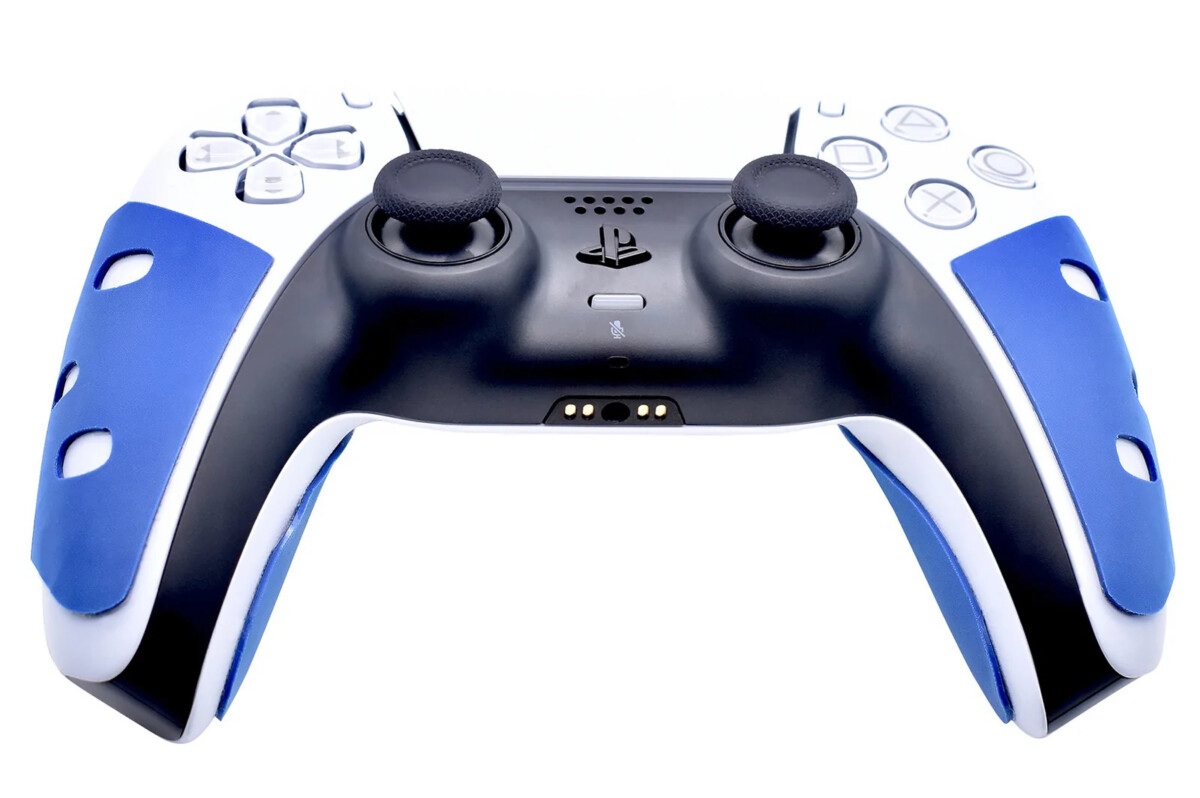 Setex Controller Grips are a necessity for all the hardcore gamers out there. Gaming is sweaty work, and controllers aren't exactly comfortable to hold for several hours at a time.
So these controller grips make a real difference when it comes to gaming in comfort. These grips are available for a wide range of controllers. PS4, PS5, Xbox, Switch and Switch Pro, and earbuds.
These grips aren't just for gamers, either. They can be used as grip pads for almost anything you can think of, from dumbbells to glasses.
The possibilities are almost endless with Setex Grips. The grip pads come in a variety of colors to suit all styles and tastes, and they are incredibly easy to attach to your controller.
Pixel Frames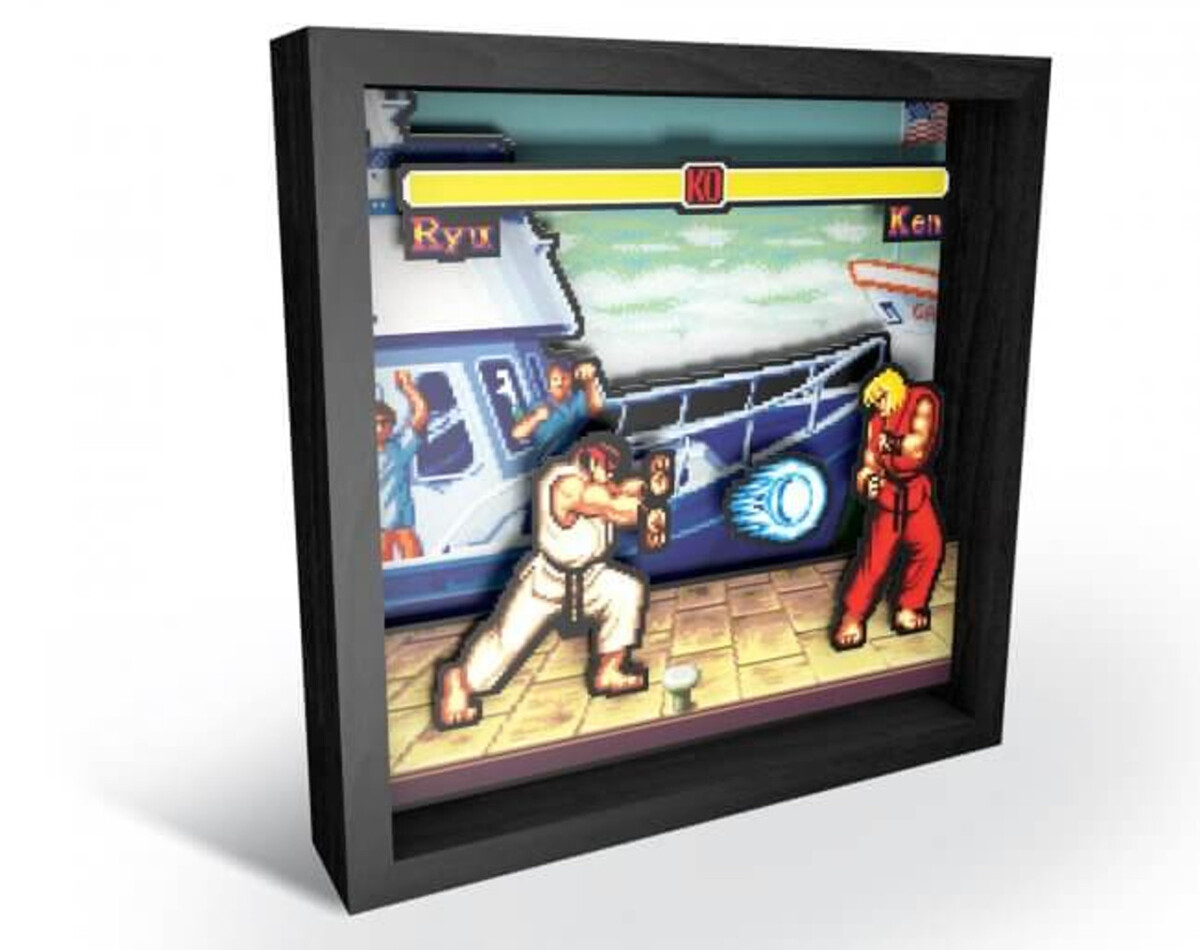 A Pixel Frame is a great way of adding something unique to a gaming collection. Whether it's a gift for yourself or a loved one, these frames look amazing.
They come in a variety of styles, each one depicting a scene from a retro video game in a 9 by 9 frame. From Castlevania and Contra to Sonic The Hedgehog and Street Fighter, there is a little something for all gaming fans.
Pixel Frames are a great gift choice for those on a budget as well as for those who are looking to buy something that will generate intrigue and conversation from those who see it.
These frames look great on any wall, whether it's a part of a larger gaming collection or as a stand-alone piece.
Stream Deck
A Stream Deck is a way to make streaming much easier. Those who enjoy streaming content can arrange all of their favorite apps and settings in the order of their choosing on a Stream Deck.
By having everything organized on one deceive, a streamer can focus more on the gameplay and less on the settings.
This is a great gift for those avid streamers out there. The apps and settings you choose to apply to your Stream Deck can be swapped and changed within seconds, the app display image can be personalized, and it can even be used to create shortcut messages to share with any viewers at the push of a button.
A Stream Deck makes streaming much more efficient and is a great addition to any content creator's toolbox.
Custom Controllers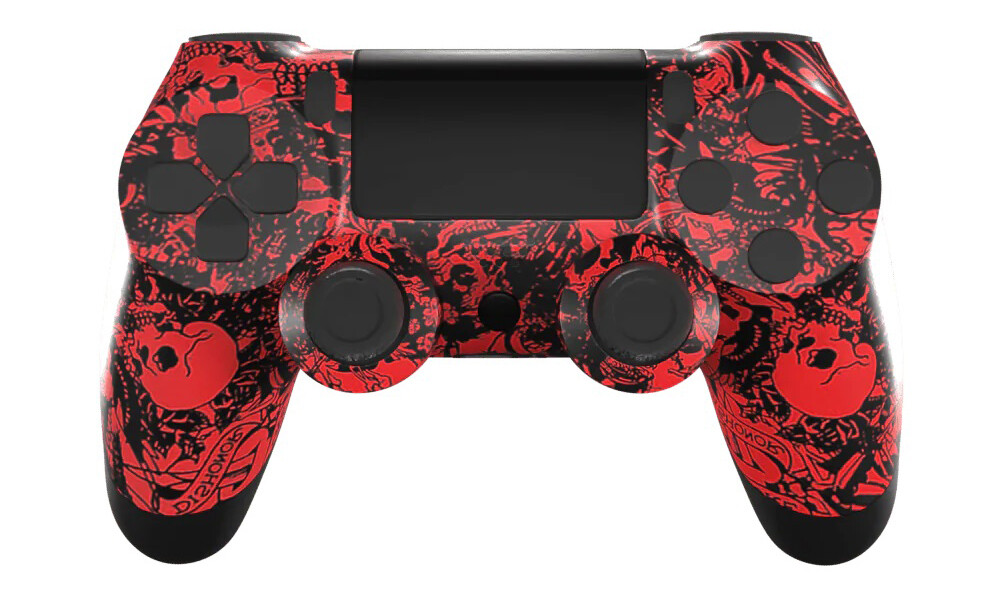 Custom Controllers allow gamers to design their own controller. This is the perfect gift for the gamer who has it all. Custom Controllers offers controllers for the PlayStation, Xbox, and Nintendo.
These controllers are 100% customizable, from the buttons down to the bumpers and triggers. It is even possible to add a name to the bottom of the controller, so everyone knows who the controller belongs to!
The design process is very simple and easy to use. You can design the controller from top to bottom whilst seeing exactly how the controller will look every step of the way.
Whether it's a gift for a gamer or maybe even as a treat for yourself, this is a must-have for all gamers out there.
Metal Posters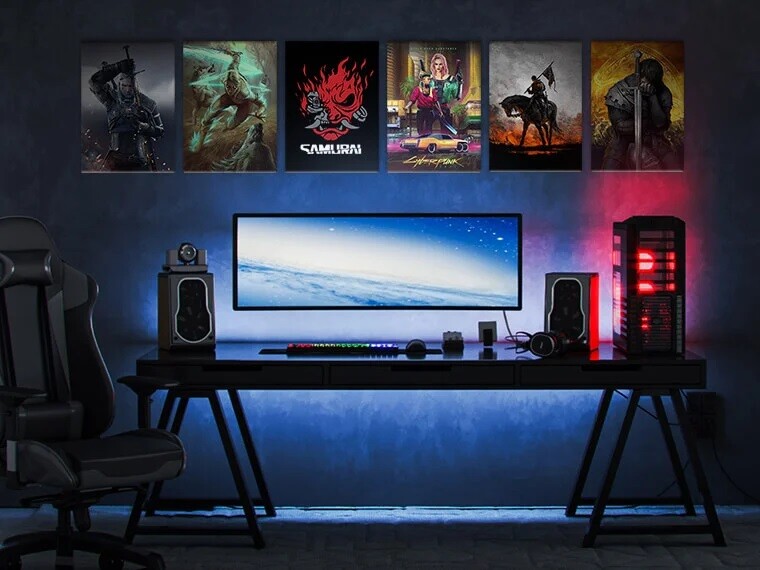 Displate's Metal Posters are a great gift for movie buffs, TV fanatics, and dedicated gamers. These metal posters are a major step up from standard paper posters.
They are tough and durable, and they won't tear. But most importantly, the posters look incredible. There are countless options to choose from, so there is bound to be something to fit all tastes.
From TV shows and film franchises like Marvel, DC, Star Wars, and Stranger Things, Displate has thousands of posters to choose from.
As for gaming, Displate offers metal posters from iconic video game franchises like Fallout, Call of Duty, World of Warcraft, and more.
Captain America Boxing Gloves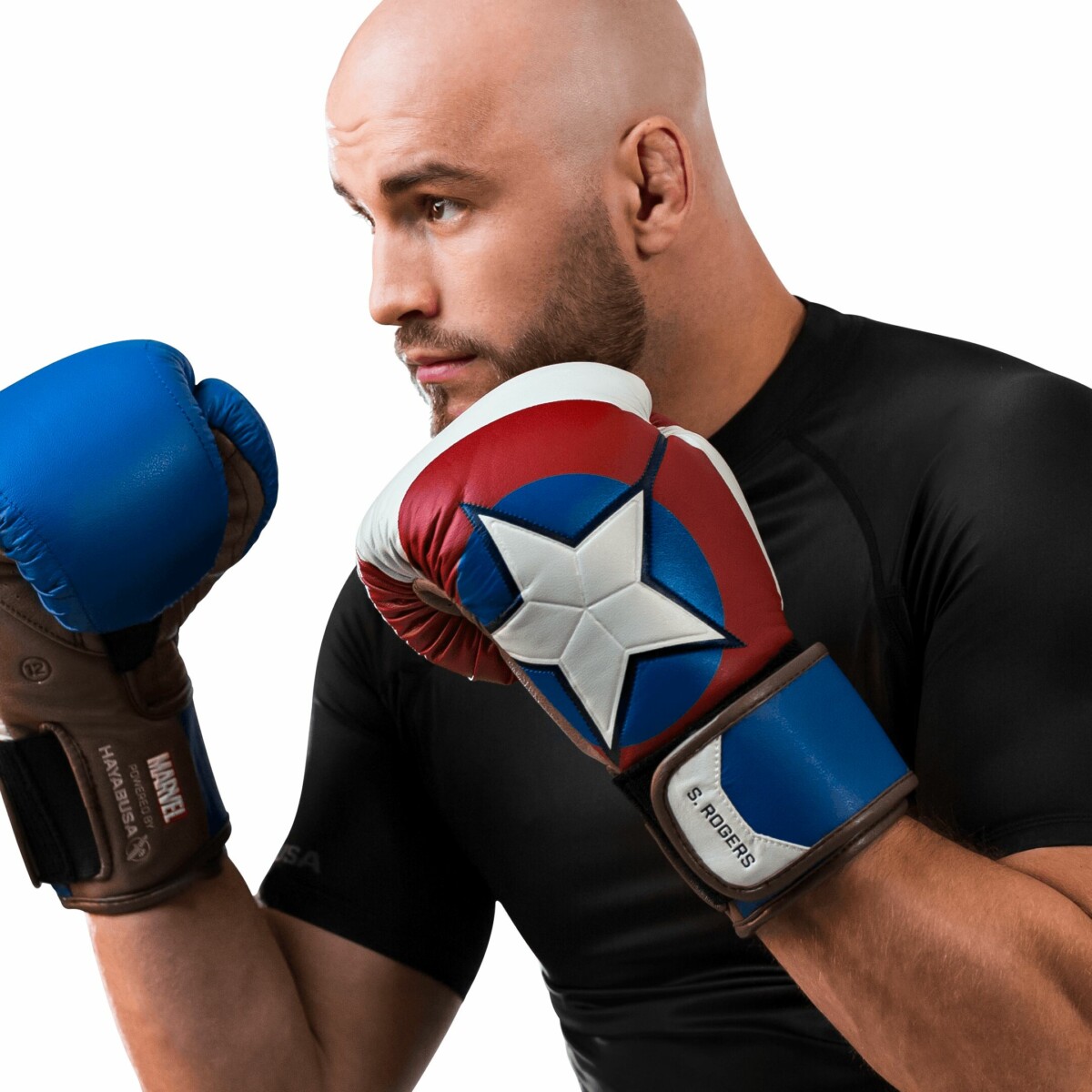 Captain America Boxing Gloves are the perfect gift for Marvel fans and collectors alike.
Whether these are going to be used for working out or just as a piece to add to the collection, these gloves really stand head and shoulders above most other boxing gloves out there.
These gloves come in two sizes, 12oz, and 16oz, meaning that these can be used in official boxing matches.
The gloves are built with comfort in mind, they have an ultra-soft temperature-regulating lining to keep your hands cool, and they also have dual-x interlocking wrist traps for a more precise fit.
As for being a collector's piece, these gloves are an official Marvel product meaning that they will be a fantastic addition to any collection.
Spiderman Comic Set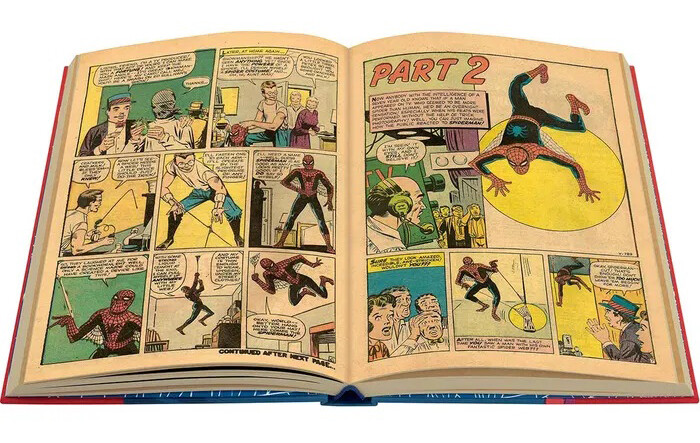 First-edition Spiderman comic books sell for an incredible amount of money and therefore are almost impossible to get a hold of. Luckily, The Folio Society has the next best thing.
The Spiderman Comic Set comes with everything a comic enthusiast could ever want. A scale replica of the Amazing Spider-Man #1 and an expert's guide into the Spiderman universe bound in blocked cloth.
What makes this set truly remarkable is the fact that it was selected and introduced by Roy Thomas.
He has been in the comic book industry since the 60s, he was Stan Lee's protege, and he was only the second person to ever script a Spiderman story. This collector's piece is a real must-have for all collectors out there.
Scratch-off Video Game Poster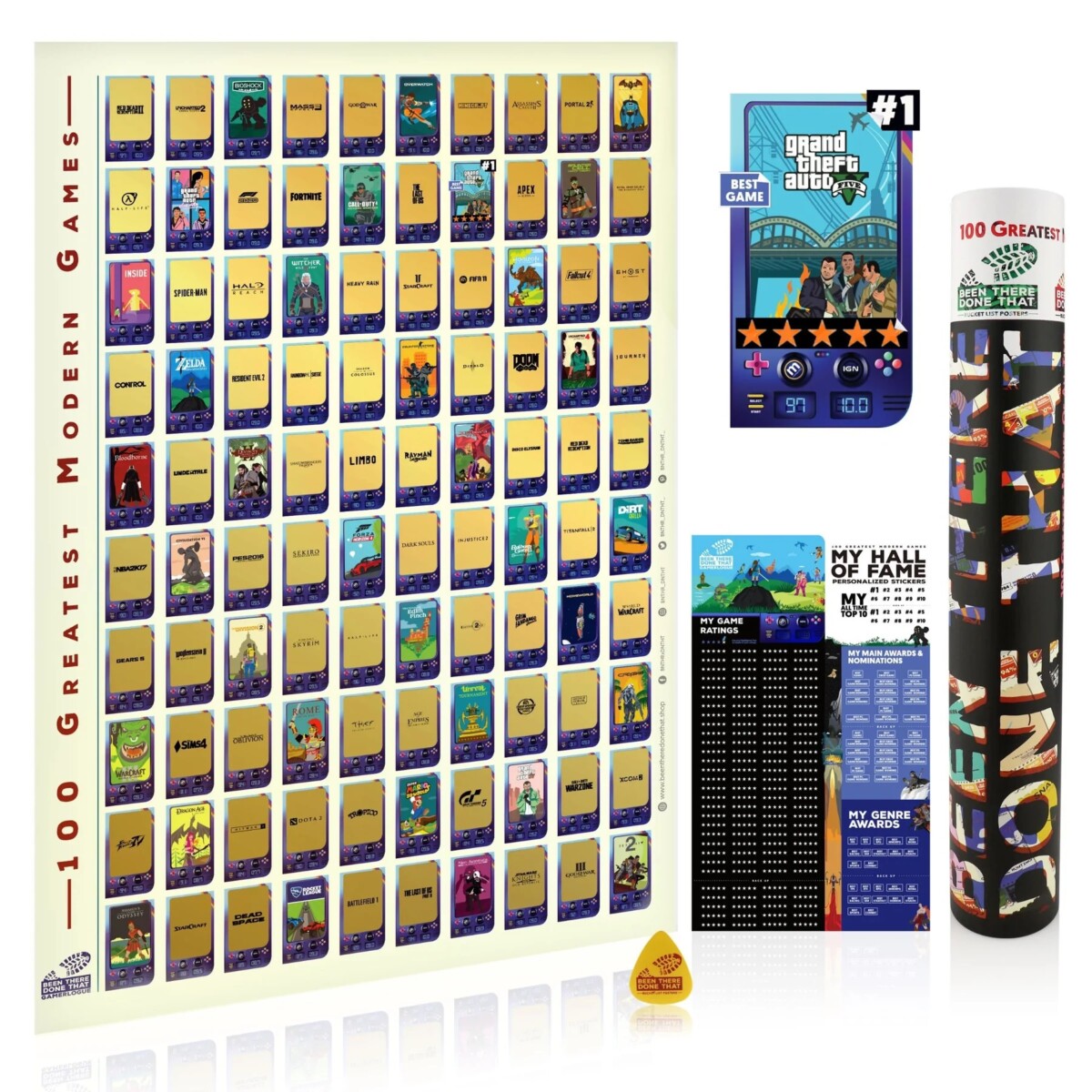 Gamerlog has combined a poster and a scratch-off ticket to make a Gaming Scratch-off Poster. The aim of this product is simple, there are 100 games on the poster, and once you have played one of the games, you scratch it off.
This is a great gift for gamers as it offers a little challenge for players to play 100 of the top-rated video games.
The poster has several awesome features, including iconic artwork, a star rating system for gamers to rate their favorite games, and a mini info panel on each game image.
The scratch-off gaming poster is pre-packaged in a games-themed hard tube, meaning that it can be sent straight to someone's home as a gift.
Custom Neon Signs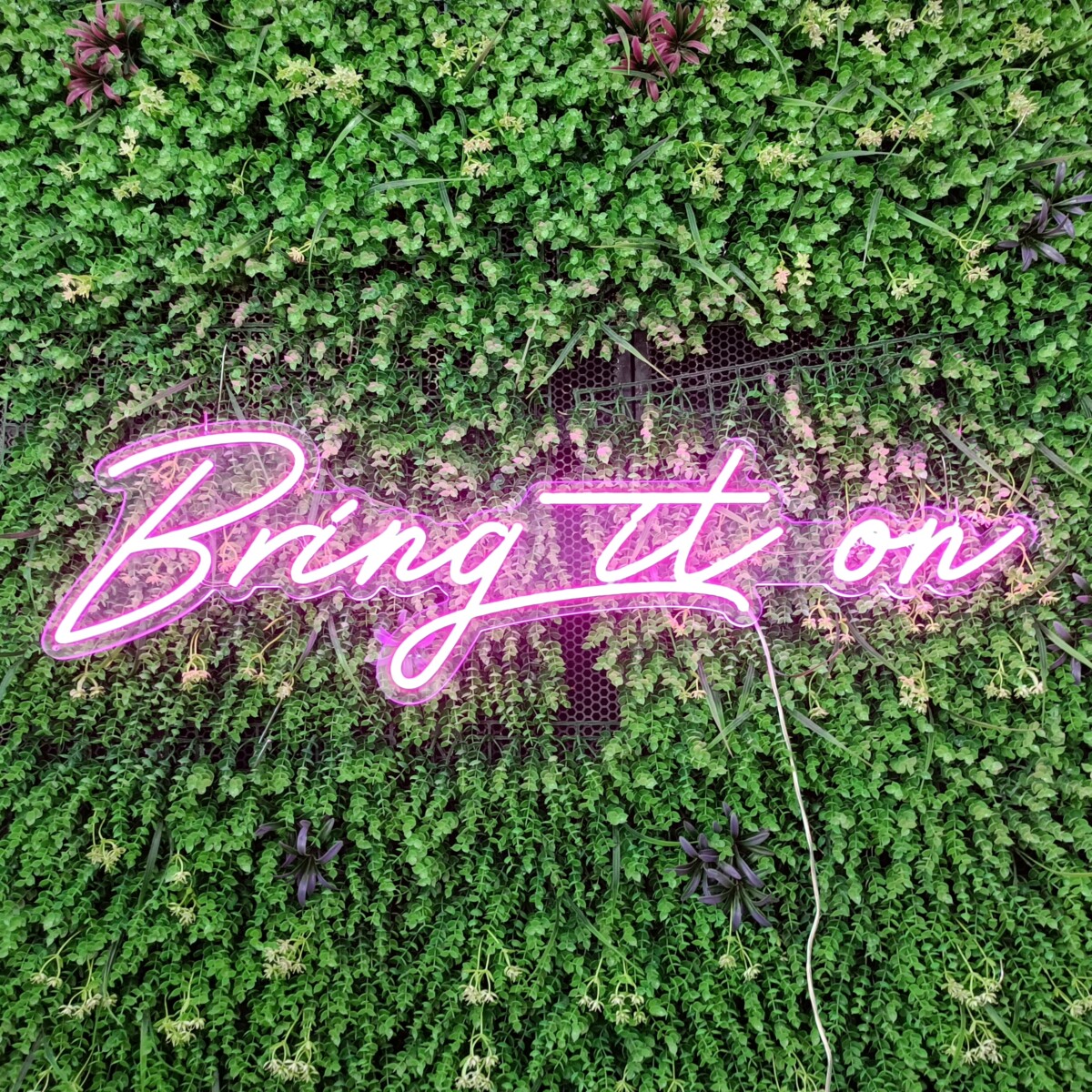 Being able to have a Custom Neon Sign is a dream for a lot of gamers out there. Thanks to the company Neon Signs & Lights, that dream can now be a reality.
These signs are 100% customizable. It is more than just choosing the text. You can choose the font size and color, as well as the font style itself.
These lights are highly sought after for streamers as it adds a little flair to what would otherwise be a fairly ordinary background.
A Custom Neon Sign is a pretty expensive gift, but it is definitely worth the investment as it's a gift that can last a lifetime.
Personalized Comic Book
Customized gifts are always a hit. But there aren't many customizable gifts that allow people to write their own comic book.
A Personalized Comic Book is a great way to show someone that you love them. You get to choose who gets to be the hero, villain, and any other character you can think of.
These comic books are 100% customizable, and they come in a variety of different sizes. Whether you are looking for an entire comic book or just a 1-page comic strip, the choice is entirely up to you.
These personalized comic books will look great hanging up on a wall or as a part of a display case, and it is definitely a gift that won't soon be forgotten.
Couch Console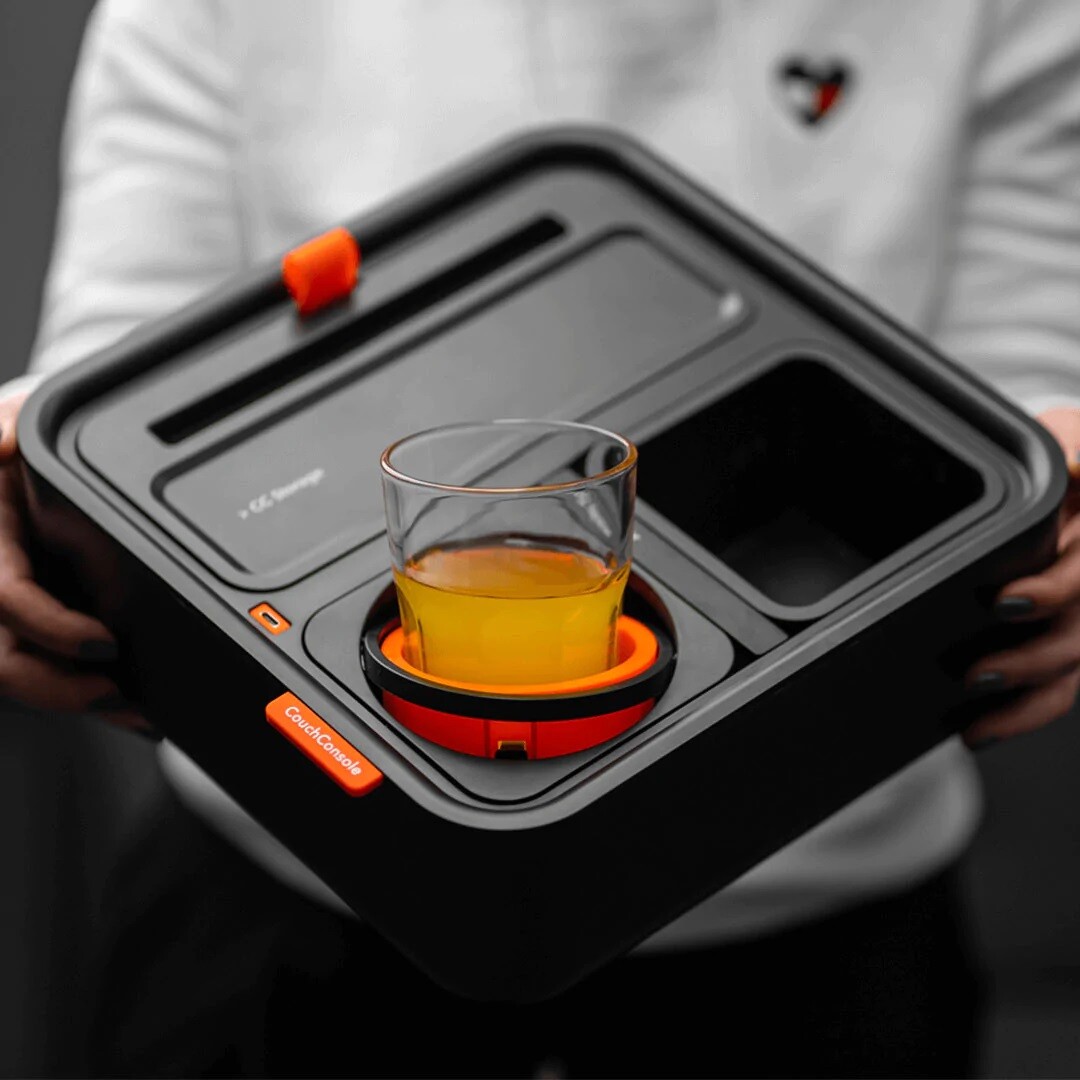 A Couch Console has everything needed to sustain a gamer or binge watcher! These little devices have everything a gamer needs for those long and important gaming sessions.
A Couch Console has many different features, each one makes gaming more efficient. A cup holder, snack holder, phone stand, charging dock, remote storage pocket, a light, and a compact & modular pack.
These little cases are suitable for use on beds, gaming chairs, and just about anywhere else you can think of.
The cup holder has a non-spill function meaning that your drink will always remain level, no matter what surface it's placed on. All in all, this is a fantastic gift that any gamer will love and use for a very long time.
Pika Pets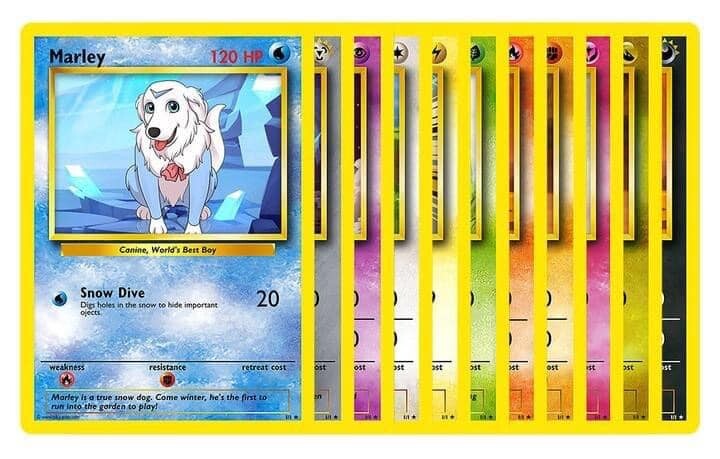 Pika-Pets offers a unique product as they transform pets into Pokemon cards. Simply send in a photo of a beloved pet, and the artists over at Pika-Pet will turn that photo into a piece of Pokemon art.
This is a great gift idea for Pokemon fans and animal lovers as it combines the two things to create a one-of-a-kind Poke-pet!
It's not just pets that Pika-Pet can turn into Pokemon; it's people too! Send a picture of yourself or someone of your choosing, and Pika-Pet will turn that photo into a trainer card.
The process is very simple, select a name, send a photo, and write a little about the person/pet, then you will receive a one-of-a-kind Pika-Pet.
Lightsabers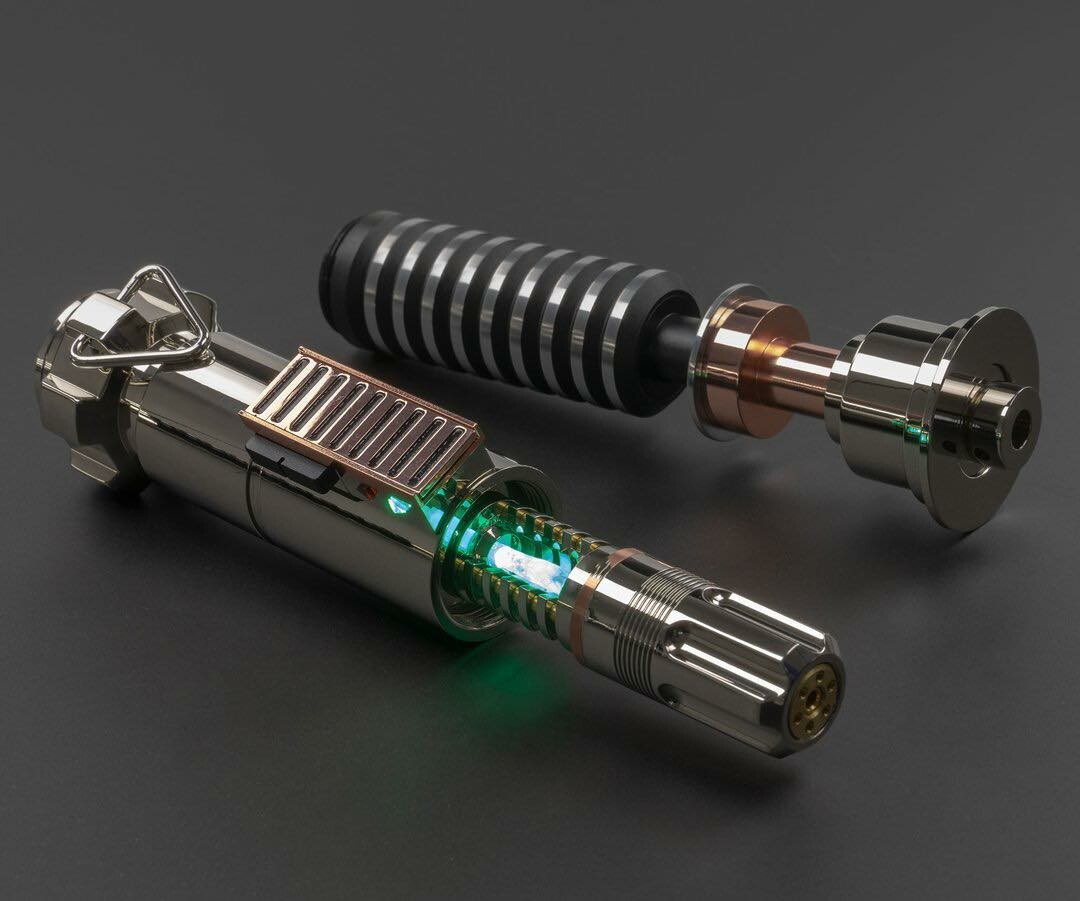 Who wouldn't want a Custom Lightsaber? Lightsabers have always been highly sought after by collectors, kids, and adults.
Thanks to Saber Forge, it's now possible to design your own custom Lightsaber. Whether it's as a gift for you or a present for a friend, a custom Lightsaber is a fantastic choice.
Saber Forge has over 100 different Lighsabers styles to choose from spread across 7 categories and 3 brands, so there are plenty of options to choose from.
These Lightsabers are made using high-quality materials, and they are built to last.
For those who are unsure as to what style they'd like, check out one of Saber Forge's mystery boxes, each box contains one random Lightsaber.
Nanoleaf Light Panels

Having good lighting is a must for just about everyone. This is especially true for gamers. Nanoleaf offers a multitude of Light Panels that will spice up your setup.
These light panels come in all shapes and sizes, they are easy to install, and they last a very long time.
If it's a gift for a loved one you are after, then consider purchasing a Nanoleaf gift card, that way, the individual can choose for themselves.
As mentioned, there's a lot to choose from when it comes to shapes. There are hexagon lights, triangles, light strips, and special color-changing bulbs.
Harry Potter Wands
Being the owner of a Wand From The Wizarding World of Harry Potter is something that almost every fantasy fan has ever dreamed of! Thanks to House of Spells, that dream is now a reality.
They have a whole host of wands in the design of almost every character in the Harry Potter world.
From Hermione to Lord Voldemort, there are a lot of options available. These wands are also great for those who are working on a budget, so it's a win-win.
Whether it is a little something for yourself or a wand for a loved one, there's something for everyone when it comes to magic wands!
Couchmaster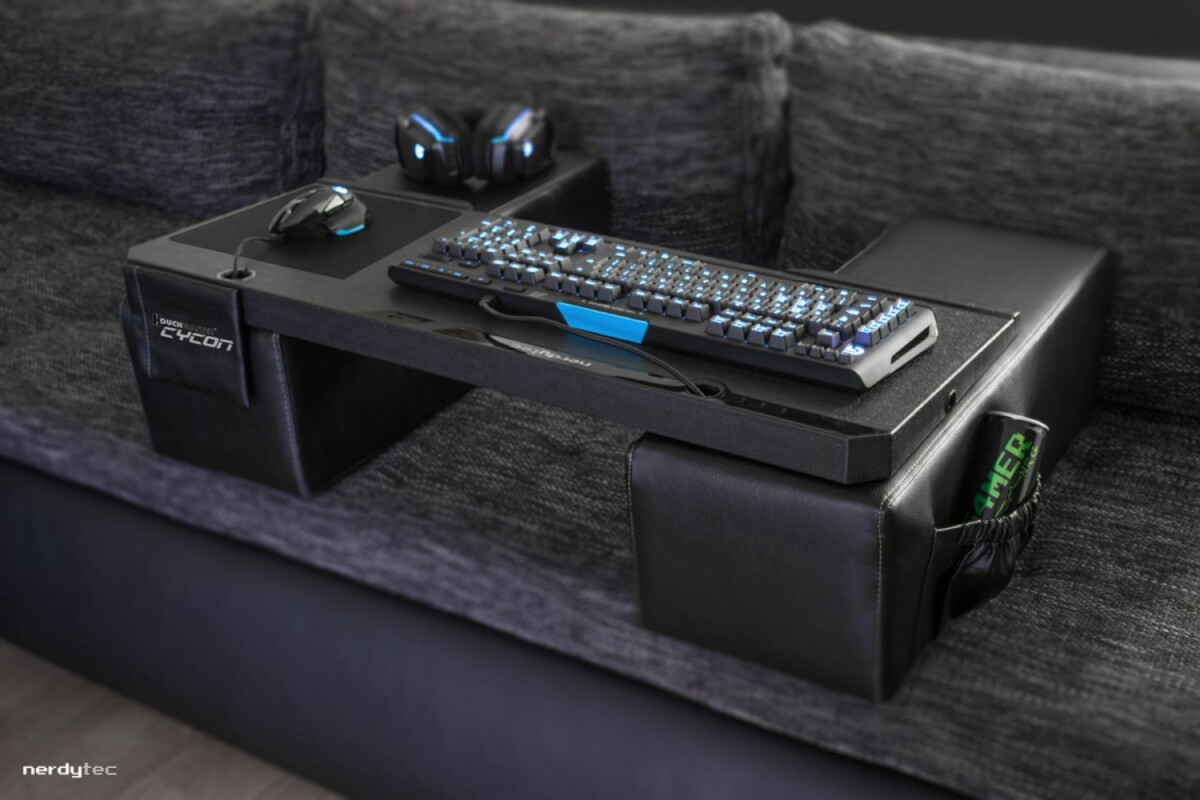 Gaming chairs can be uncomfortable, especially for those who enjoy extended gaming sessions. Well, thanks to Nerdytec's CouchMaster, it's now possible to take your gaming set up anywhere you like.
This mean's that it's possible to game comfortably from a couch, bed, or anywhere else for that matter!
These units hold a computer mouse, keyboard, and headset, it has a holder for your drink, and more.
It comes with four USB 3.0 hub connections to allow for up to four devices to be plugged in at any given time, and the extension cable can extend up to 5 meters (10 meters with an extension), making it easy to connect to your monitor from wherever you prefer to sit. It's a fantastic gift for any hardcore gamer.
Final Thoughts
Now that you've taken a dive into some of the best gaming and nerdy products available, you now have an important decision to make. Do you buy for a loved one, or do you buy for yourself?
Whatever you decide, these treats are more than enough to keep even the most hardcore nerd entertained.