Dressing up in Skyrim is a great way of expressing yourself and making your character look unique.
Do you fancy a gown? Or a Viking tunic? Maybe you want to become an assassin with a hood and leather boots? Skrim is so visual, it's no surprise that clothing mods make such a huge impact.
The possibilities are endless, thanks to the best clothing mods for Skyrim from the modding community.
The Best Skyrim Clothing Mods
If you're looking to spice up your Skyrim experience, clothing mods are the way to go! Fashion is the true endgame of every title, right?
Here are our top picks for the best clothing mods for Skyrim.
20. Practical Female Armor Sets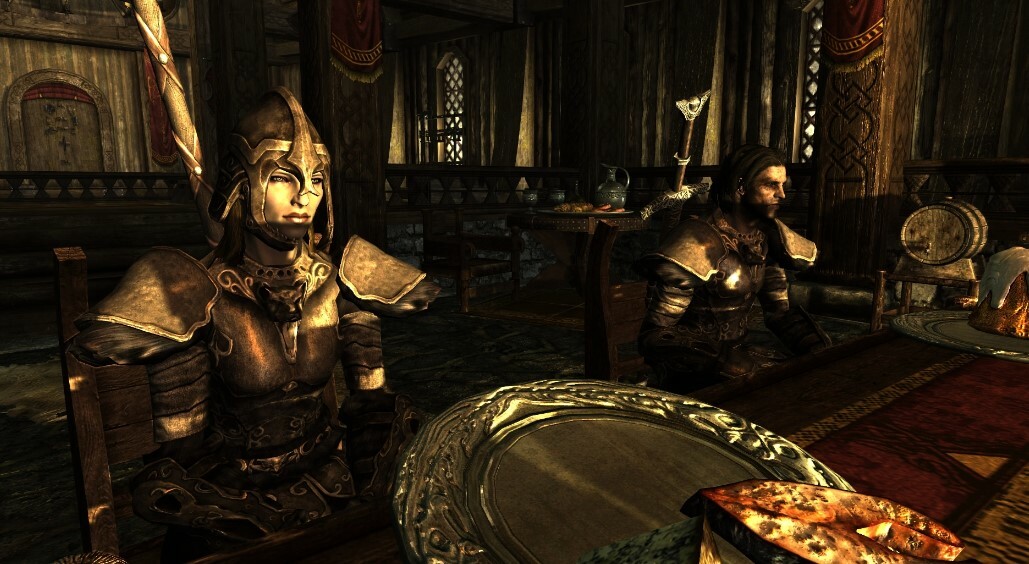 Oh, honey, let's talk about female RPG armor sets, shall we? Now, don't get me wrong, we love a good-looking character, but do we really need armor sets that scream "I'm here to seduce, not fight"?
But fear not, my friend! The Practical Female Armor Sets mod is here to save the day. Finally, we have armor sets for our female characters that are not only stylish but also truly suited for the demands of battle.
No more boob windows or chainmail bikinis! These armor sets provide a pragmtic bump that we've been craving for ages.
So let's suit up, ladies, and get ready to kick some butt in style!
And when you want that feminine charm back, you can still equip your old favs.
19. Fur Hoods HD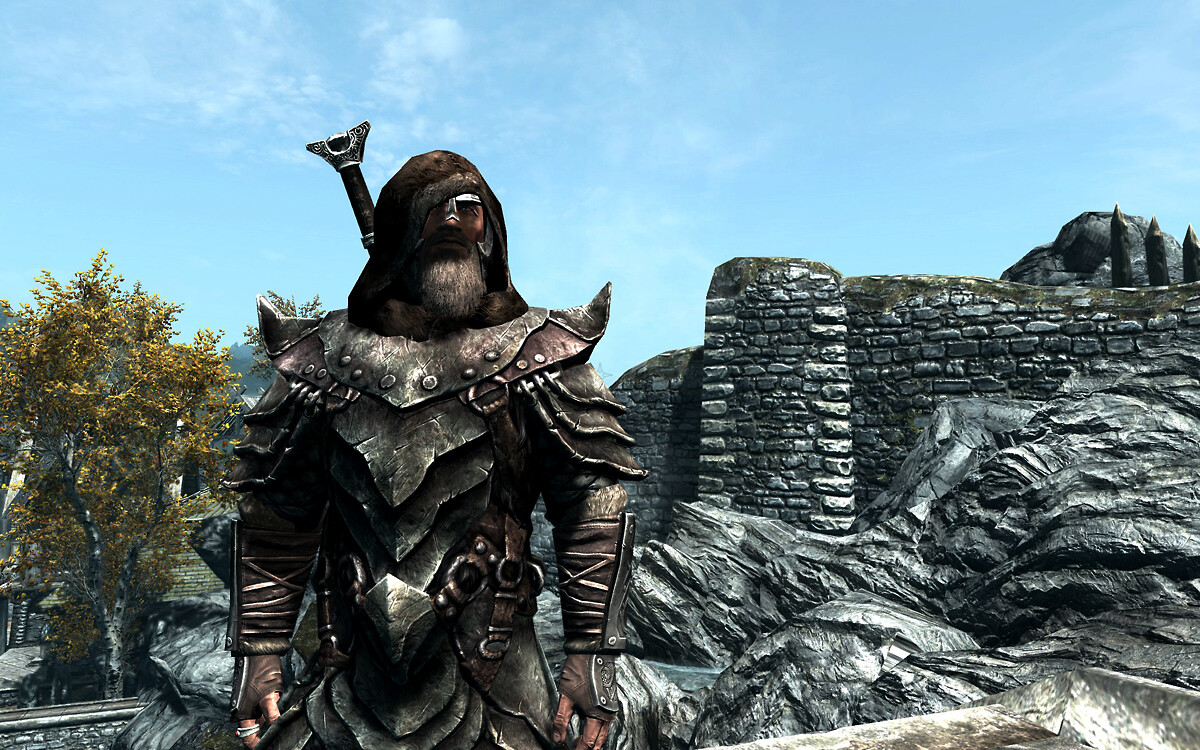 This awesome mod adds opulent fur-lined hoods as a clothing option for your character.
These hoods come in high-definition textures and a variety of colors and styles, so you can mix and match to your heart's content.
Whether you want a hood that's sleek and stylish or one that's big and fluffy, this mod has got you covered.
Not only do these hoods look amazing, but they also provide much-needed warmth in the frigid landscape of Skyrim.
No more shivering in the snow while trying to slay dragons – now you can look cool and stay cozy at the same time!
18. Clothing and Clutter Fixtures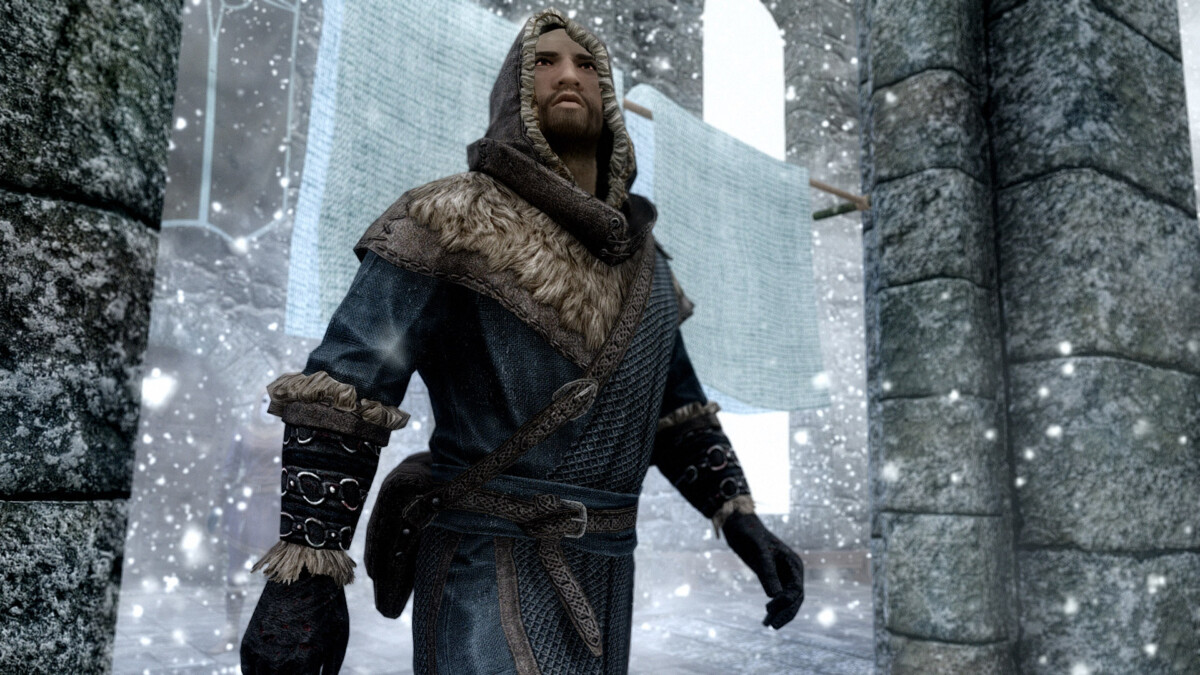 If you're a fan of the Elder Scrolls V: Skyrim, then you know that the game is chock full of all sorts of clothing, jewelry, and clutter items.
But have you ever noticed that some of these items don't quite seem to make sense?
Maybe a piece of clothing is labeled as "light armor" but provides the same protection as heavy armor. Or maybe an NPC is wearing clothing that doesn't really fit their position or background.
Well, fear not because the Clothing and Clutter Fixes mod is here to save the day!
This awesome mod corrects all sorts of inconsistencies in Skyrim's clothing, jewelry, and clutter items to make the game feel more coherent and real.
17. Common Clothes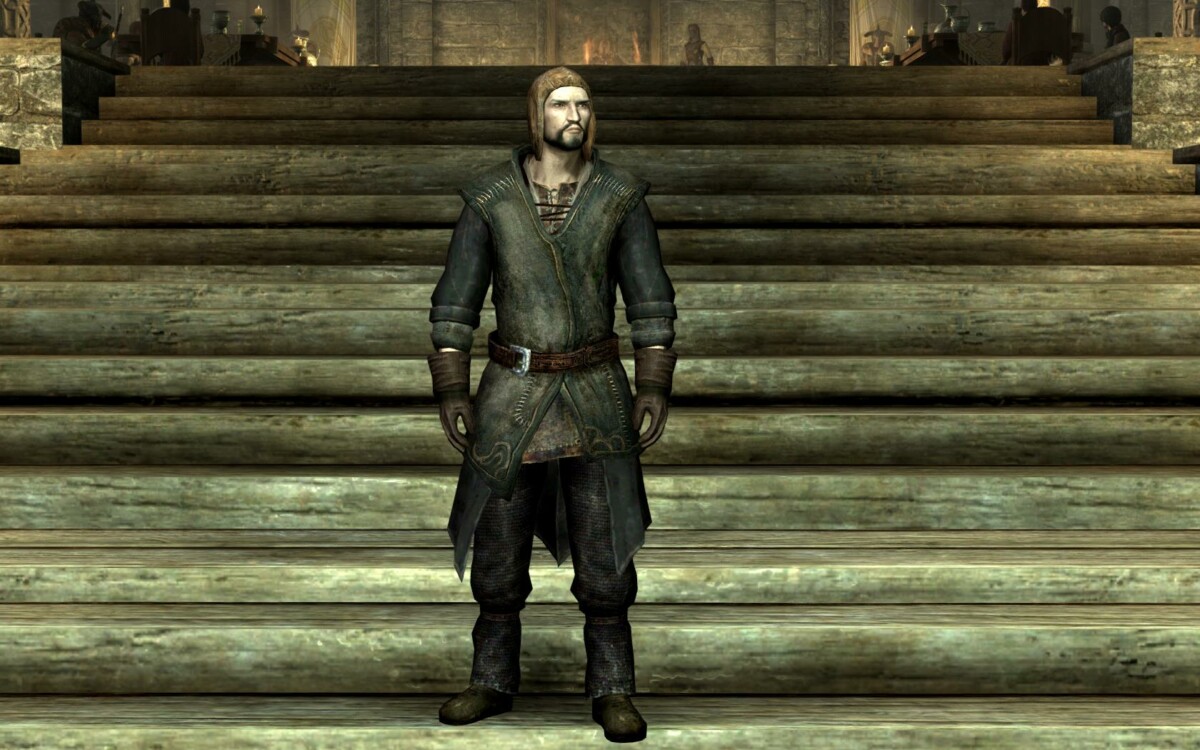 Now you can dress like a true Skyrim citizen, complete with ragged shirts, worn pants, and patched-up boots.
Or, if you're feeling a bit fancier, you can try on one of the many new robes added by the mod, which are perfect for mages and other spellcasters.
This humble clothing mod for The Elder Scrolls V: Skyrim adds a ton of new commoner clothes, robes, and armor to Skyrim, which can be crafted using the forge and tanning rack or found through merchant and loot leveled lists.
With close to 100 different outfits available, you'll never run out of new looks to try.
16. Left-hand Rings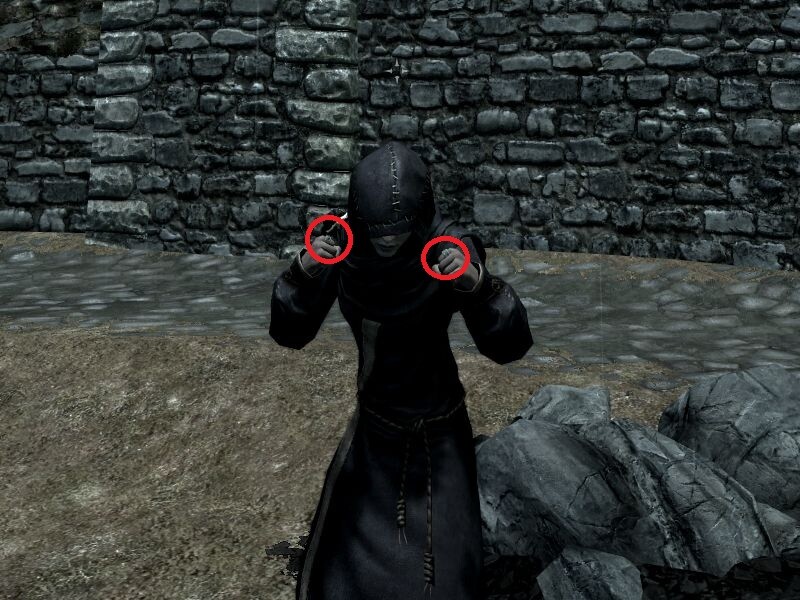 Your Skyrim character has more than one hand, right? Do you want to accessorize your character with more jewelry? Well, you're in luck.
Left-Hand Rings adds rings to wear on your left hand, giving you the ability to wear two rings at the same time, one for each of your hands.
Now you can bling out your character with even more rings, making them the most stylish adventurer in all of Skyrim!
Wearing two rings is not only functional but also fashionable. It adds an extra touch of style to your character's overall appearance.
15. Cloaks of Skyrim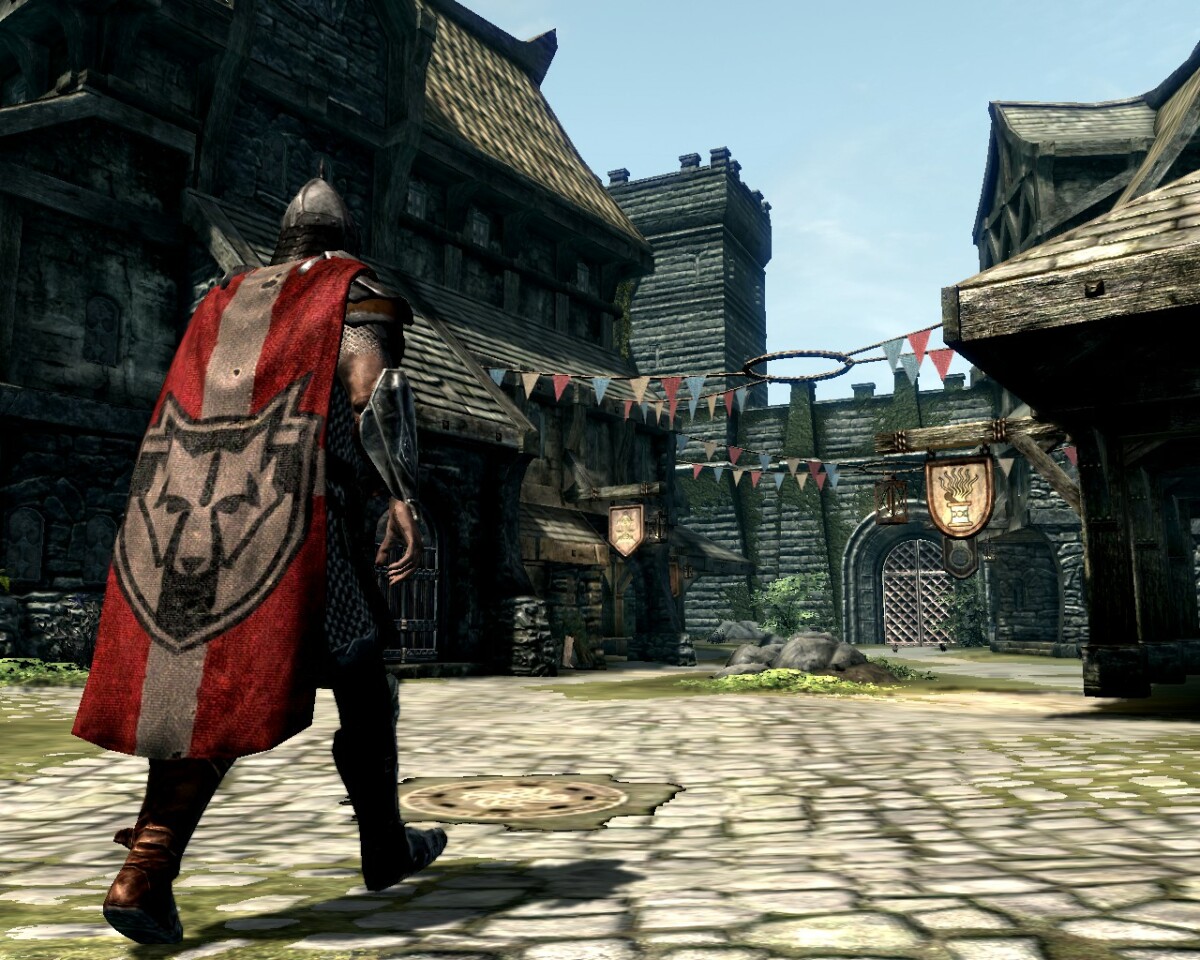 Is it getting old always trudging through the chilly wilderness of Skyrim with nothing but your trusty armor to keep you warm?
Do you want to look stylish while also staying cozy? Well, look no further than the Cloaks of Skyrim!
This pack boasts close to 100 custom cloak models to the world of Tamriel. These cloaks are not only stylish but also lore-friendly and enchantable, so you can customize them to fit your playstyle.
The "Cloaks of Skyrim" mod provides some much-needed variety and flavor.
14. Improved NPC Clothing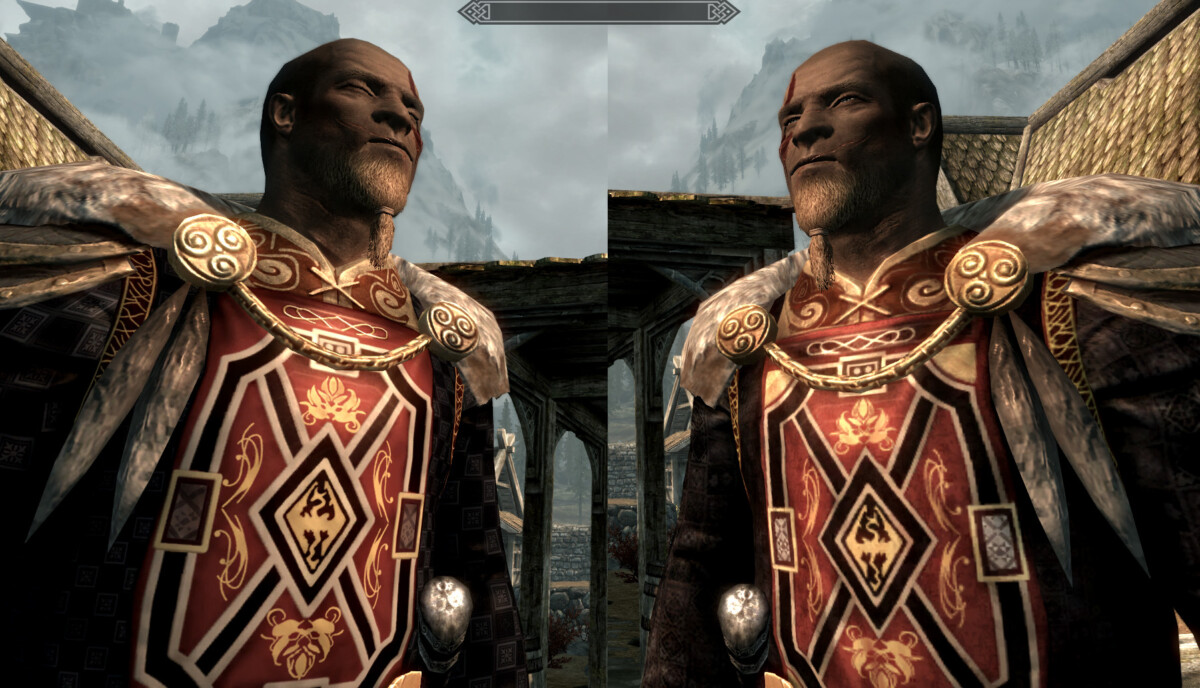 Do you ever find yourself looking at the NPCs in Skyrim and thinking, "man, their clothes could really use an upgrade?" If so, then you're going to love this mod.
Improved NPC Clothing takes the common folks of Skyrim and gives them a high-res clothing upgrade. All 29 outfits have been retextured to 2048 x 2048, using the same style as the original outfits.
This means that the NPCs of Skyrim will now be dressed in high-quality clothing that fits in perfectly with the overall aesthetic of the game.
No more low-res clothing that looks like it was ripped straight from the bargain bin at a thrift store – now the NPCs of Skyrim will be dressed to impress.
And let's not forget about the immersive nature of this mod – now, when you're wandering through the cities and towns of Skyrim, you'll be surrounded by NPCs that look like they belong there, dressed in clothes that match their station in life.
13. Heavy Armor Set for Girls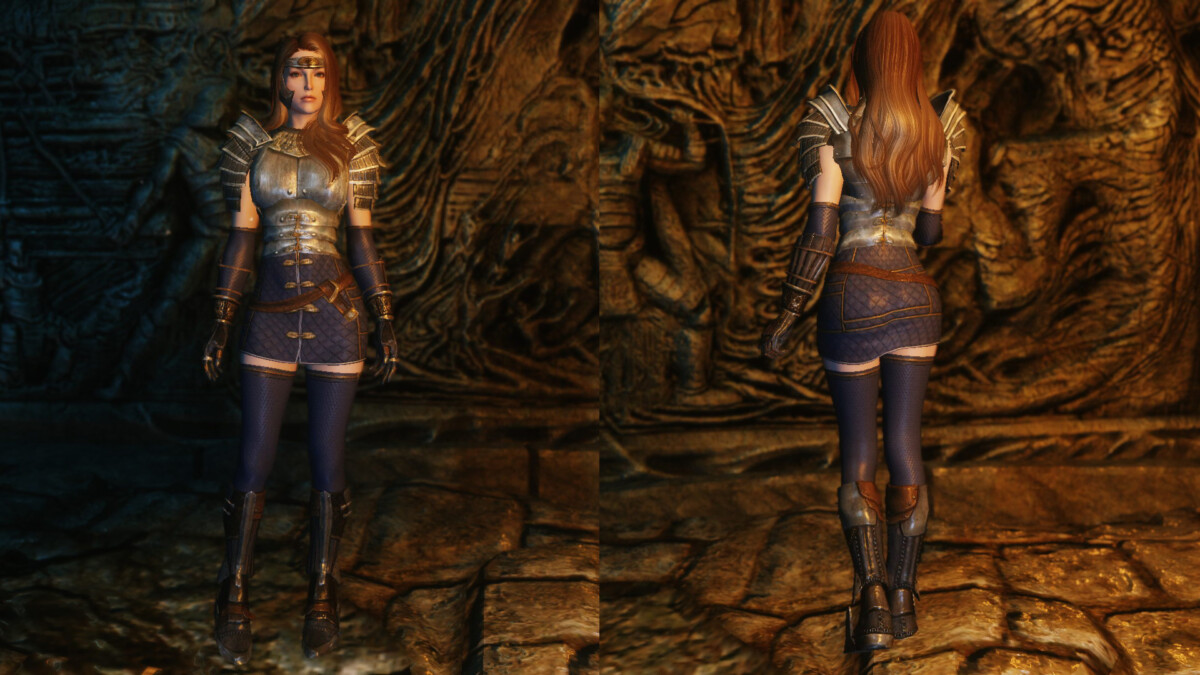 Listen up, ladies, because this mod is about to blow your mind! We're talking Heavy Armor sets that are so badass you'll feel like you're ready to conquer the world with a flick of your wrist.
Heavy Armor Sets for Girls is a pack of custom armor for female characters with an emphasis on finer details and believability.
With every detail and curve accentuated in all the right ways, you'll look like a true warrior queen, ready to take on anything that comes your way. It's like you're wearing a suit of armor made from the tears of your enemies!
12. Mage Backpack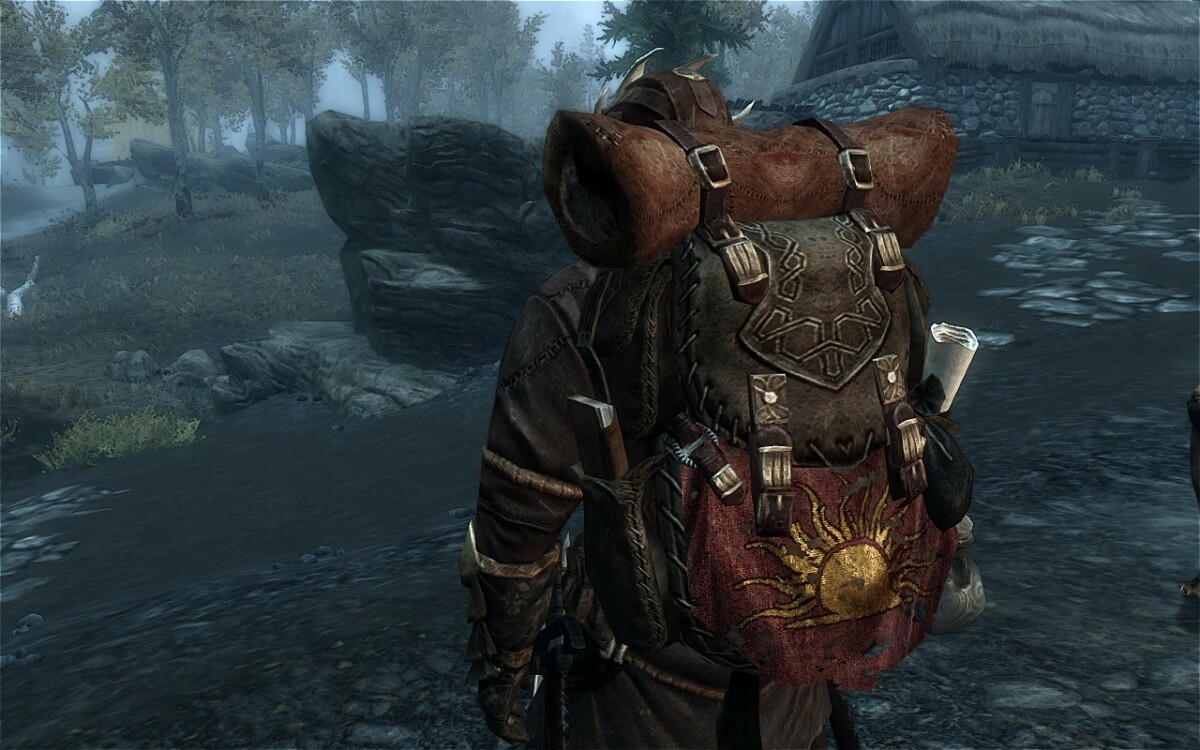 Hey, you fabulous mages of Skyrim! Getting sick and tireed of carrying around all those spell tomes and potions in your boring, old pockets?
Well, have no fear because the Mage Backpack mod is here to give you all the storage space you need, with a dash of danger and excitement thrown in for good measure!
This mod brings you a unique and lore-friendly backpack that's sure to turn heads. But the only way to get your hands on it is by defeating the Mud Monolith, a creature so fierce it would make any dragon in Tamriel tremble in its scales!
But don't worry because you've got skills and spells to spare. Once you defeat the Mud Monolith and claim the special ingredient needed to craft the backpack, it's smooth sailing from there.
11. Rustic Clothing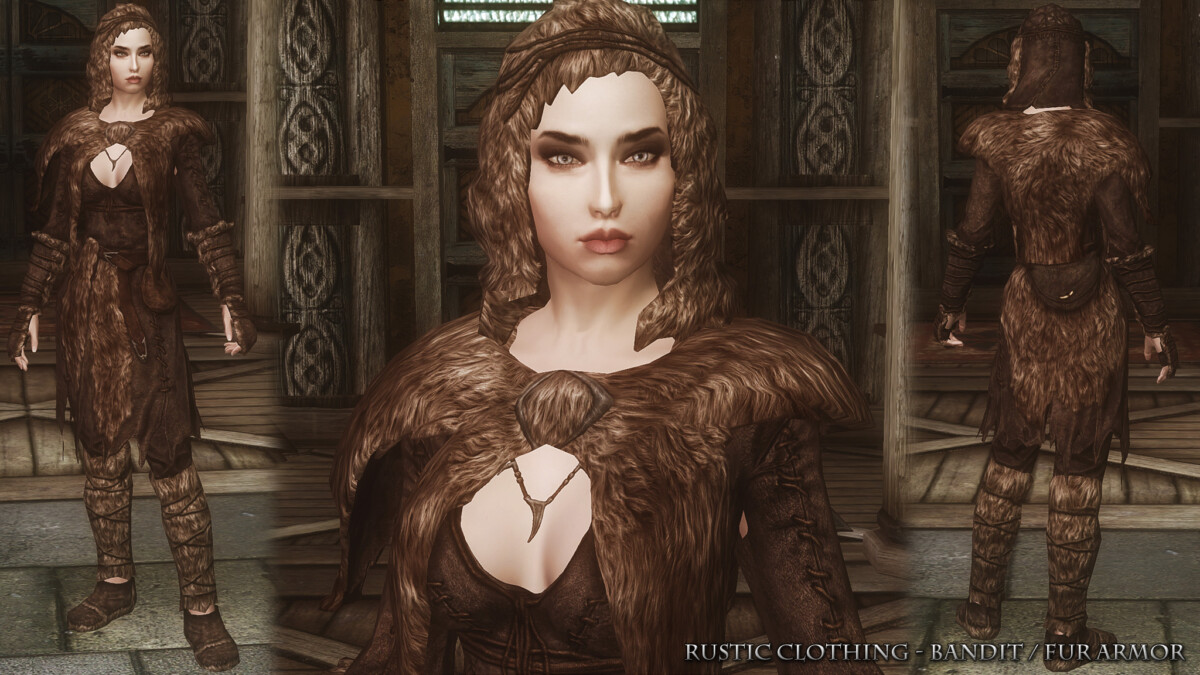 Listen up, all you fashion-challenged adventurers out there! Are you tired of looking like you just crawled out of a cave?
Do you crave high-res textures and stylish outfits? Well, have no fear because the Rustic Clothing mod is here to give you the makeover of a lifetime!
With high-res textures that make the game look and feel more modern, you'll be strutting your stuff like a dragon-slaying diva.
10. Angelic Halos and Demonic Horns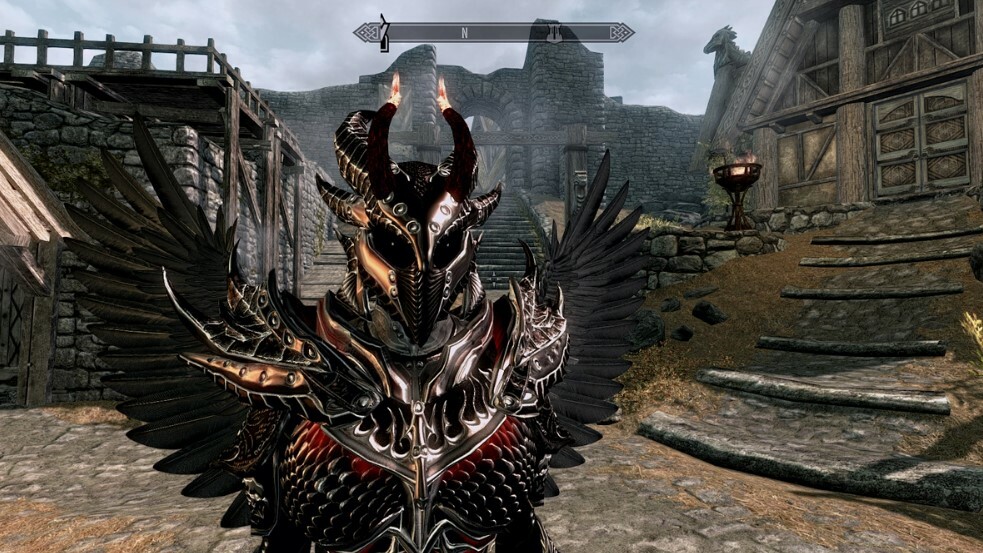 If you're not a fan of your Skyrim characters looking like they came straight off the character creation assembly line, then Angelic Halos and Demonic Horns might be the perfect way to add a touch of otherworldly uniqueness to your game.
This mod provides headgear that is both stylish and extraordinary. The Angelic Halos give off a pure and holy aura that will make you look like a divine being, while the Demonic Horns show off your edgier, more dangerous side.
Wear your Halos or Horns with pride and let your character's inner spirit shine.
9. Dovahbling Jewelry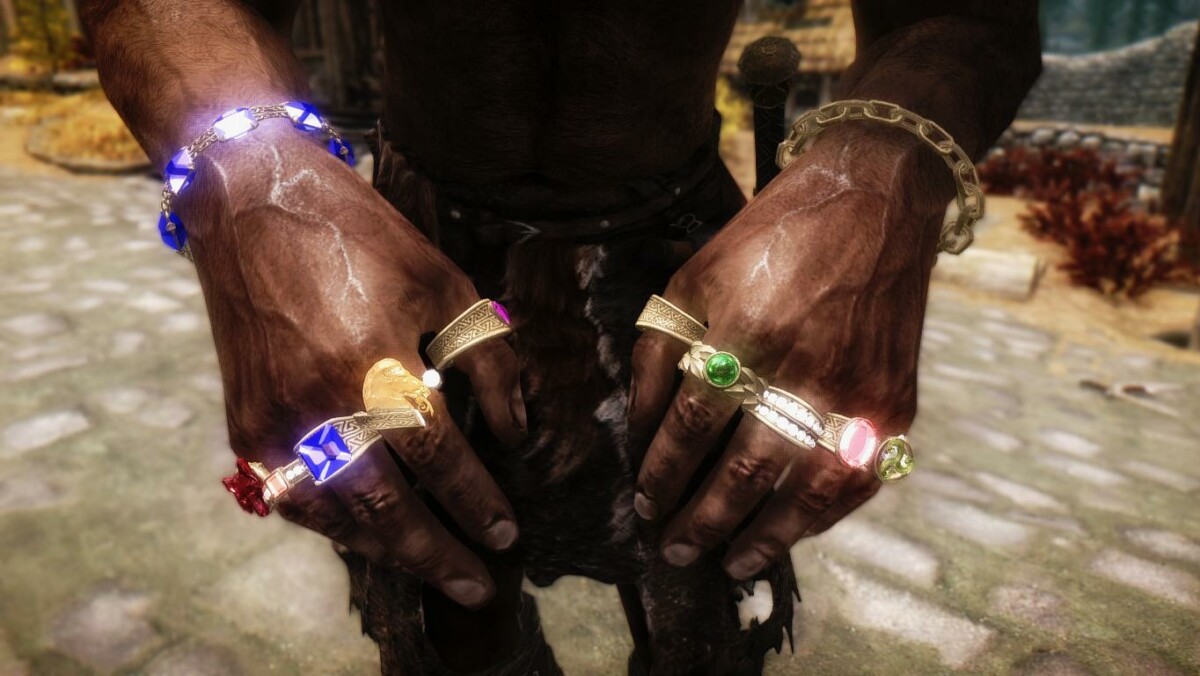 This mod changes up all the gold and silver jewelry meshes with custom ones, each with a special gemstone combination for some extra flavor.
Now your characters will be rockin' some seriously fly jewelry that'll make everyone else jealous.
With DovahBling, your characters will be dripping in customized bling that matches their personal style.
You can choose from gold or silver, and each gemstone combination will have a totally novel look. So no matter what your characters are wearing, they'll be making a statement!
Start flexin' on your enemies with your fresh new jewelry game.
8. Velvet Robes and Cloaks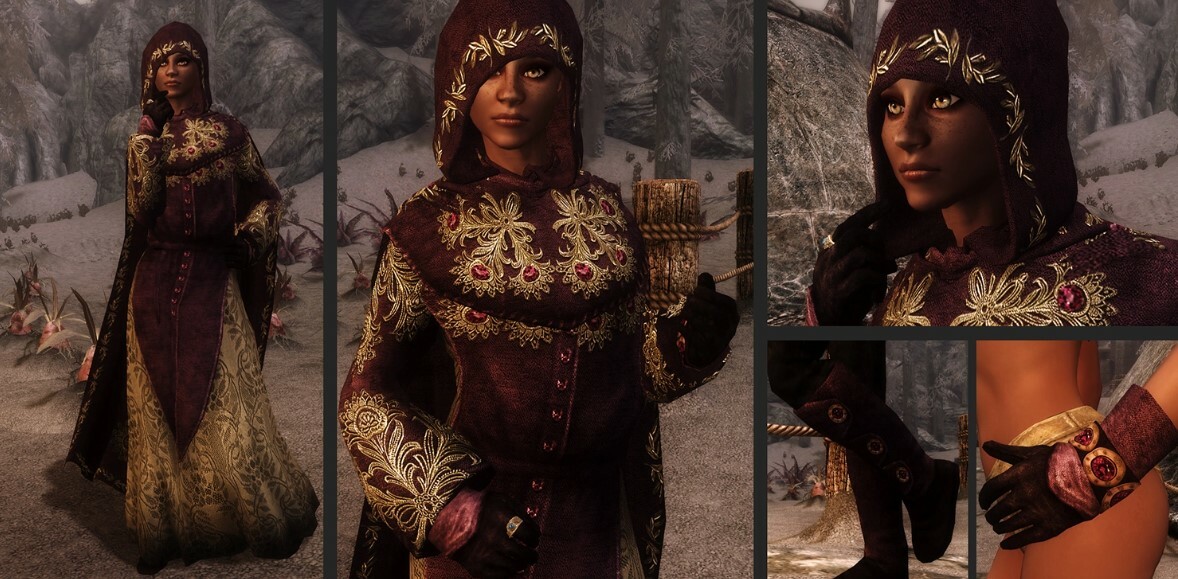 Velvet Robes and Cloaks is a must-have mod that adds six different sets of luxurious velvet clothing, including robes, hoods, gloves, boots, and cloaks in every color variant you can think of.
Velvet is the material of royalty, so now you can feel like the emperor or empress that you are.
Velvet is like a warm hug from a fancy llama – it's soft, plush, and oh-so luxurious.
It's like the caviar of fabrics, the crème de la crème of textiles.
7. Prince and the Pauper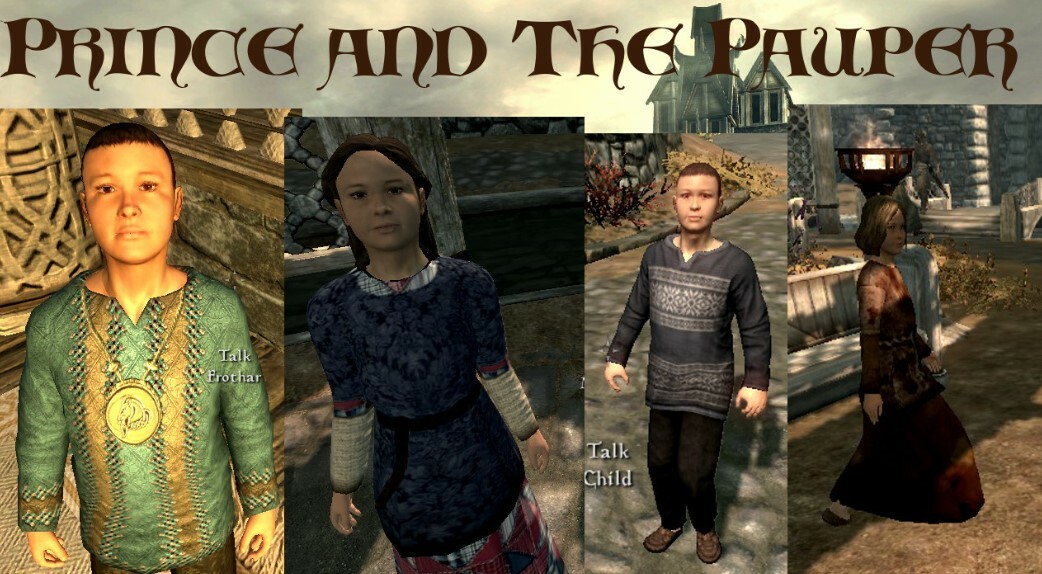 If you're tired of seeing children dressed inappropriately for their social status in Skyrim, the Prince and the Pauper clothing overhaul mod is the solution you've been looking for!
This mod accurately represents the social hierarchy by providing appropriate clothing for each class of child.
From luxurious outfits for the upper class to shabby garments for the lower class, the Prince and the Pauper mod adds a new level of realism to the game.
With this mod, you'll no longer see wealthy kids dressed in rags or poor children wearing expensive clothing.
The Prince and the Pauper mod ensures that every child in Skyrim is dressed in a manner befitting their social standing.
6. Mage Outfit Texture Overhaul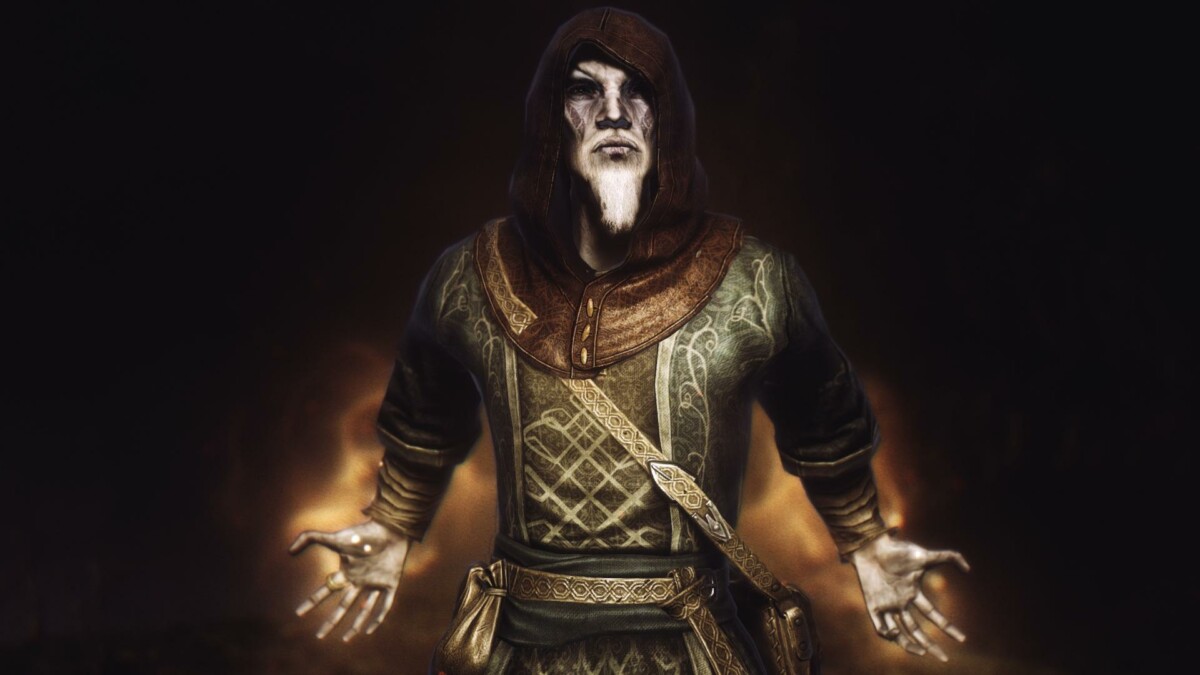 Are you a fan of role-playing in The Elder Scrolls 5: Skyrim? Then you'll love the Mage Outfit Texture Overhaul mod!
This mod provides a high-definition re-texture and division of robes by schools of magic, making it easier to distinguish what school of magic a mage is using.
Whether you're playing as a mage yourself or just want to immerse yourself in the world of Skyrim, this mod is perfect for you.
With this mod, you can customize the look of your mage outfits based on the school of magic you prefer and enjoy a more authentic role-playing experience as a result.
5. Samurai Themed Armor and Kimonos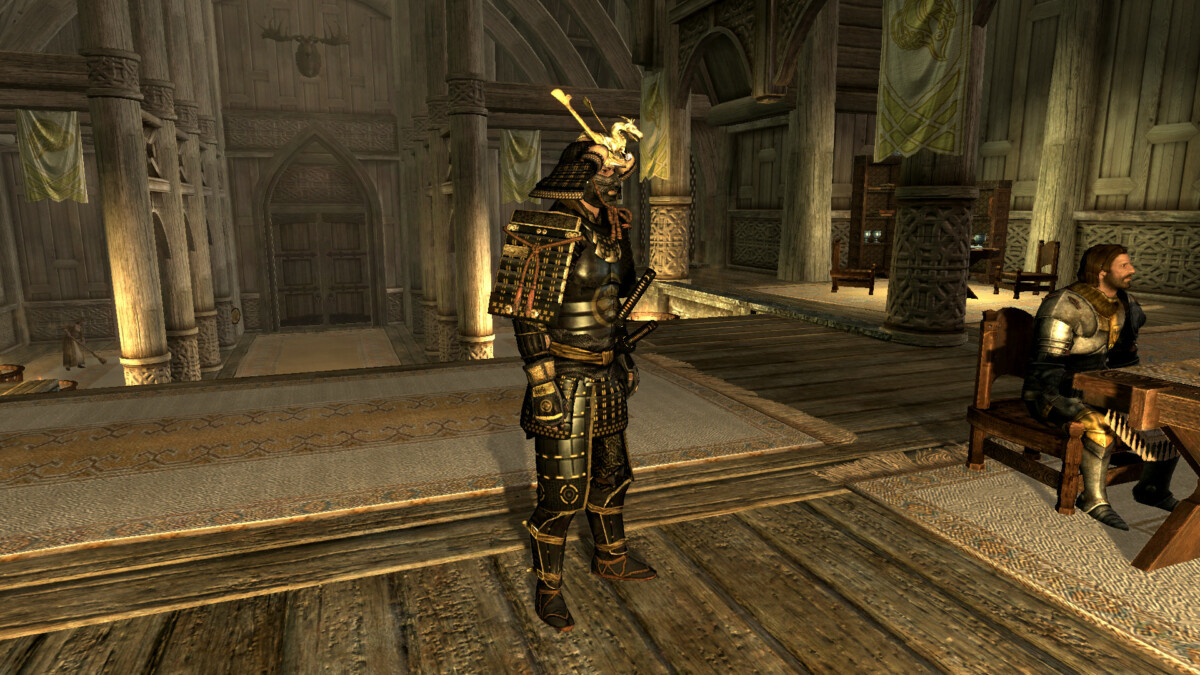 Are you ready to bring some samurai-style badassery to your Skyrim adventures? Then buckle up, 'cause this mod is about to take you on a journey through ancient Japan like you've never experienced before!
We're talking armor and kimonos inspired by the legendary samurai warriors, crafted to perfection and ready for battle.
These regal-looking sets will make you feel like a true warrior, whether you're slaying dragons or strolling through town like a boss.
Throughout history, samurai have been known for their courage and skill in battle, and now you can embody those same qualities in your Elder Scrolls characters.
It's like you're living in a world where samurai and dragons coexist, and you're the ultimate warrior!
4. Blindfolds of Skyrim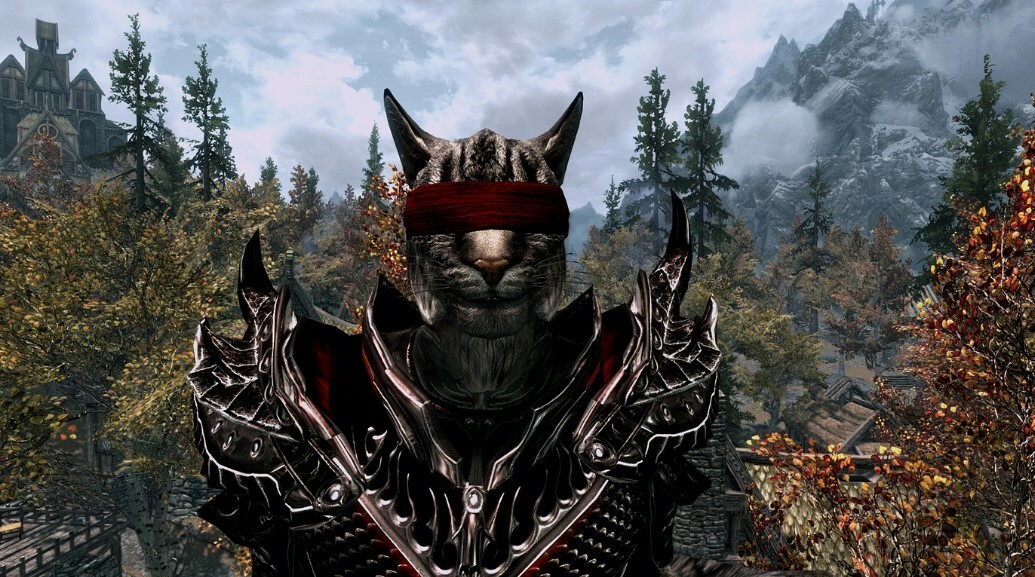 Experience a new level of mystery and intrigue with the Blindfolds of Skyrim mod!
This captivating mod lets you craft a blindfold in eight stunning colors to match your character's persona.
From sultry red to enigmatic black, each color offers a distinct aura and vibe to suit your mood and motivations.
With the custom new slots, you can wear the blindfold with any helmet, circlet, or robe to create a truly unique and captivating look.
3. Lunar Guard Armor
Oh, sweetie, get ready to lose your mind because this mod is the hottest thing to hit Skyrim since Alduin's return! The Lunar Guard armor is so stunningly beautiful it'll make you want to weep with joy.
We're talking armor that's so pretty you'll want to wear it to your own wedding!
Whether you're a badass warrior or a stealthy thief, this armor is a must-have for any adventurer who wants to look their best while battling dragons and trolls. And the best part? It doesn't matter what gender or race you are – this armor is for everyone!
And let's not forget about the special variations tailored for Argonians and non-beast folk characters.
So get ready to strut your stuff, my friend, because the Lunar Guard armor is here to slay.
2. Opulent Outfits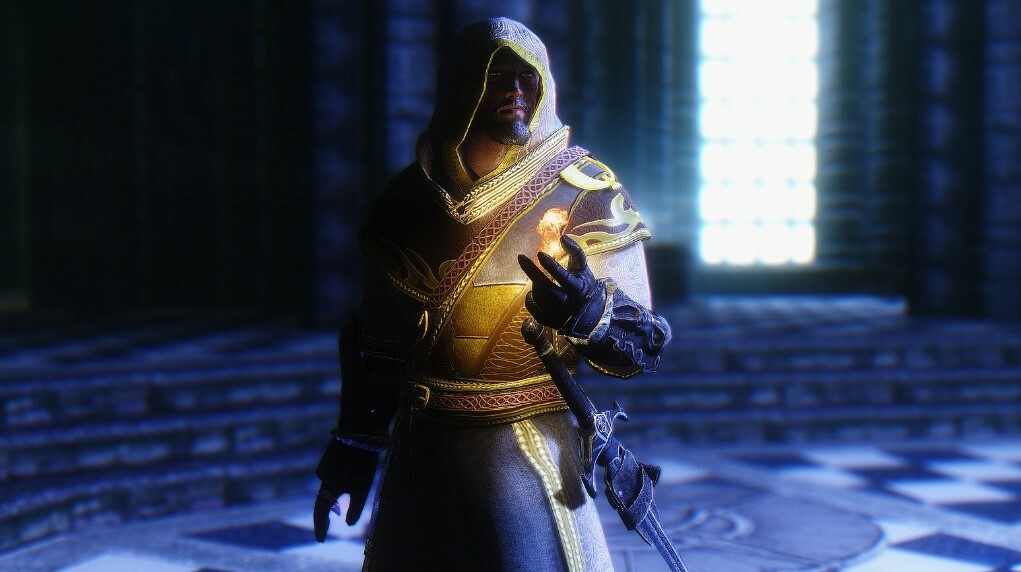 Greetings, adventurer! Are you tired of the same old mage robes in Skyrim? Then let us introduce you to the enchanting world of Opulent Outfits! You own everything!
This custom clothing pack mod offers you a set of 86 hand-built, 2K robe textures that will elevate your mage's wardrobe to new heights of opulence and sophistication.
Available for all races, you can now dress your mage in the finest and most elegant attire that the world of Tamriel has to offer.
But wait, there's more! The Opulent Outfits mod now includes amazing Necromancer and Monk robes, providing you with even more options to enhance your mage's look.
1. Nocturnal Dress (Calientes Body)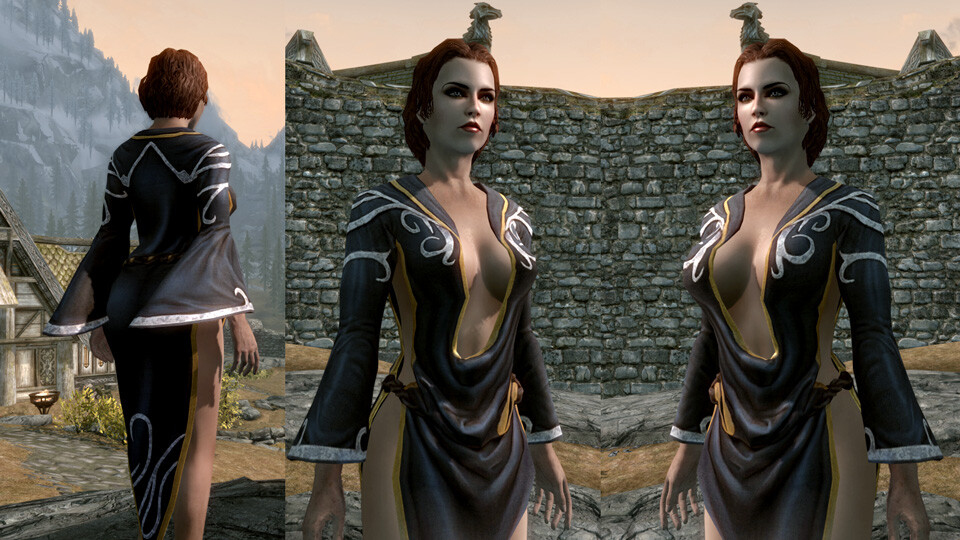 Step into the shadows of Skyrim with the Nocturnal Dress Skyrim clothing mod!
This intriguing mod replaces the female Fine Clothes 02 with the stylish and alluring Nocturnal Outfit, providing a much-needed upgrade to the default ugly brown quilt.
And that's not all – the Caliente Body offers a much curvier and captivating figure, adding an extra layer of allure to the mod.
Why settle for plain and drab clothing in Elder Scrolls 5 when you can upgrade to a stylish and enchanting outfit that truly stands out?
You might also be interested in the following: