Have you been binge-watching too much HGTV lately and wishing there was a "House Hunters: Tamriel Edition"?
You're in luck! Today, we're taking you on an epic journey through the finest and most extravagant virtual real estate listings that'll have you shouting, "Fus-Ro-Deal!"
Sorry for that joke; it won't happen again.
Best Skyrim House Mods
From quaint cottages with magical gardens to lavish castles with enchanting views, we've scoured the icy tundras of Skyrim (aka the internet) to bring you the most jaw-dropping, wallet-emptying, and Dovahkiin-approved housing mods.
20. Unlimited Bookshelves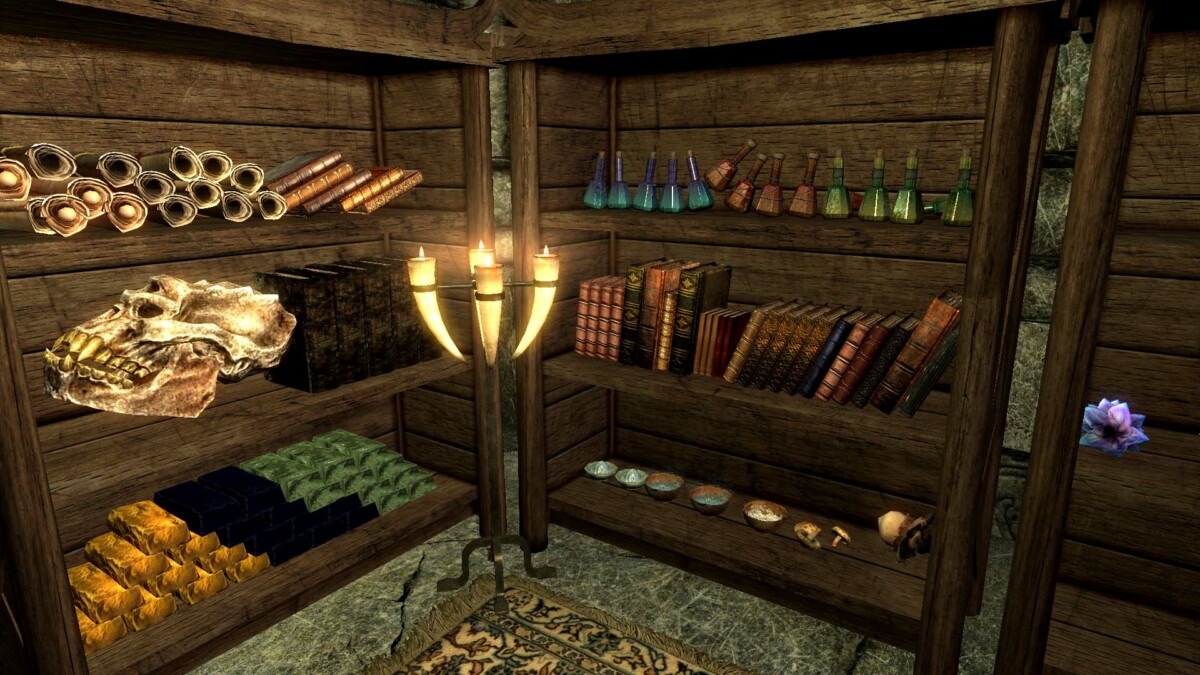 One of the hardest things about home ownership is finding the perfect place for all those books. With Unlimited Bookshelves, your librarian dreams can be easily realized.
This mod allows you to stuff your bookshelves to the brim, fitting up to a staggering 90 books per shelf!
That's right, folks – no more set number limitations, just pure, unadulterated book storage bliss. As long as those pages can physically squeeze into place, you're good to go!
You'll be the envy of scholars and adventurers alike. Happy reading, and may your shelves never run out of space again!
19. Portable Campsite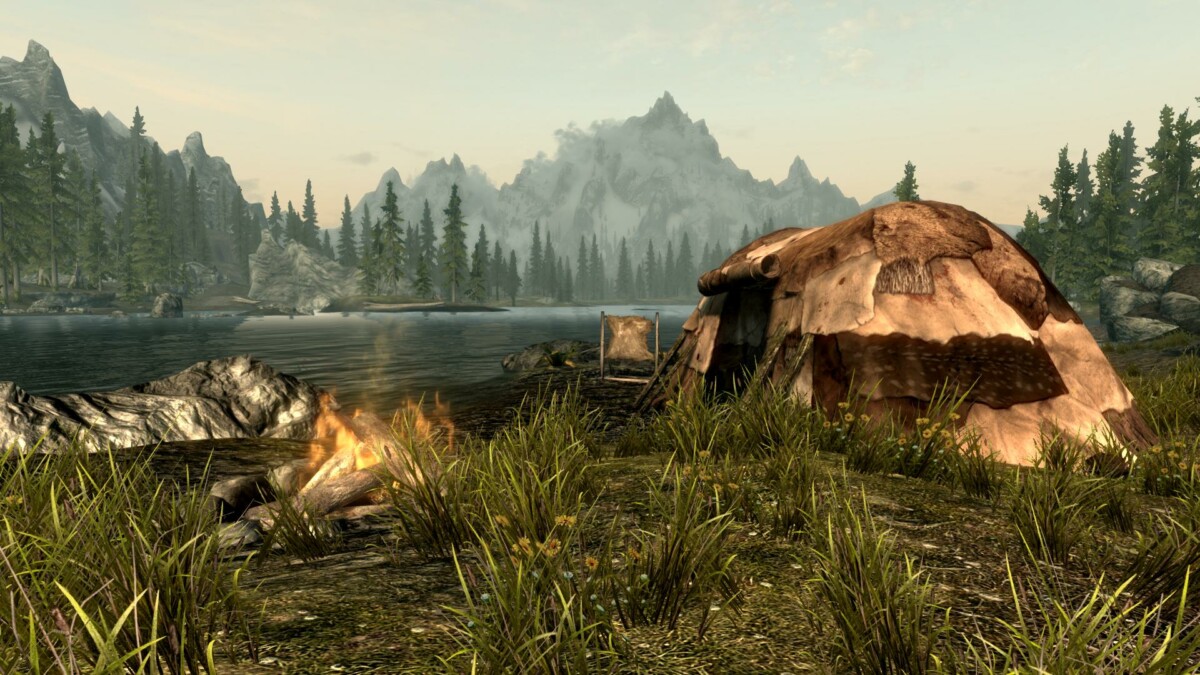 For those who prefer the untamed wilderness over the comfort of a cozy inn, this mod is just the ticket.
Be the ultimate outdoorsman with everything you need to set up a comfy, well-lit camp under the stars, anywhere your wandering heart desires.
With this mod, you'll be equipped with all the essentials to set up a temporary home anywhere: snug bedrolls, campfires casting a cozy glow, candles, tents, and even some fences to mark your territory.
Hunting enthusiasts out there will be thrilled to know that this mod also comes with a portable tanning rack for processing pelts and hides right there in the great outdoors.
18. More Plants and Recipes for Hearthfire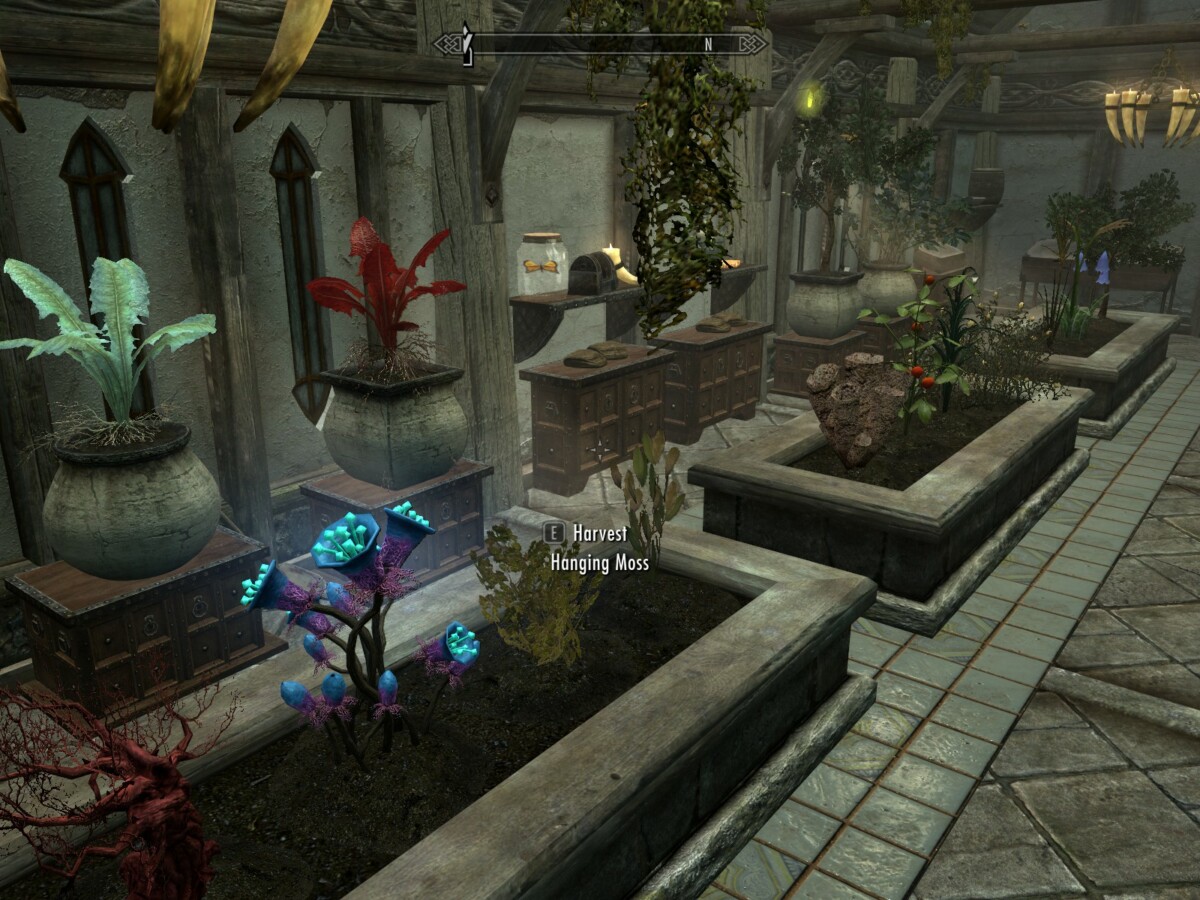 Hearthfire is a great mod for the budding gardeners out there, but if you're looking to take your home-grown green thumb skills one step further, then keep reading.
Get ready to flex those gardening muscles, as this house mod adds a bountiful array of new plantables to your Hearthfire DLC planters, including some rare and exotic choices.
Transform your garden into a botanical wonderland with Jarrin Root, Nirnroot, Elves Ear, and so many more!
Your new and improved garden won't just look pretty – it'll be the ultimate source of fresh ingredients for all your culinary concoctions and potion-brewing needs.
17. TARDIS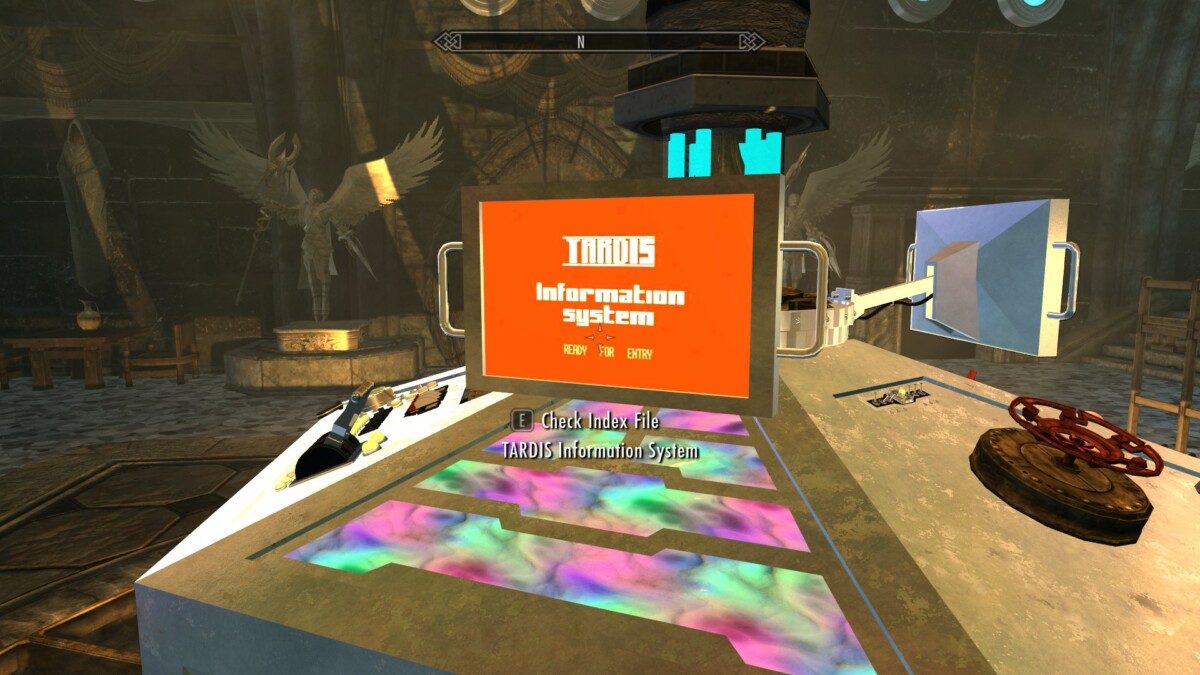 Allons-y, Dragonborns!
With the TARDIS house mod, you can bring the iconic Tardis from Doctor Who right into the world of Skyrim, complete with a fully functional player house inside.
With the power of the Tardis at your fingertips, you'll have access to over 200 locations across Tamriel, making travel a breeze.
Need to pop over to Solitude for some last-minute shopping? No problem! Want to make a quick detour to Riften to settle some Thieves Guild business? Easy peasy!
With this mod, you can set your own custom waypoints, allowing you to travel to your favorite secret spots with ease.
Of course, the Tardis wouldn't be complete without the iconic, mind-bending interior that's bigger on the inside.
16. Build Your Own Home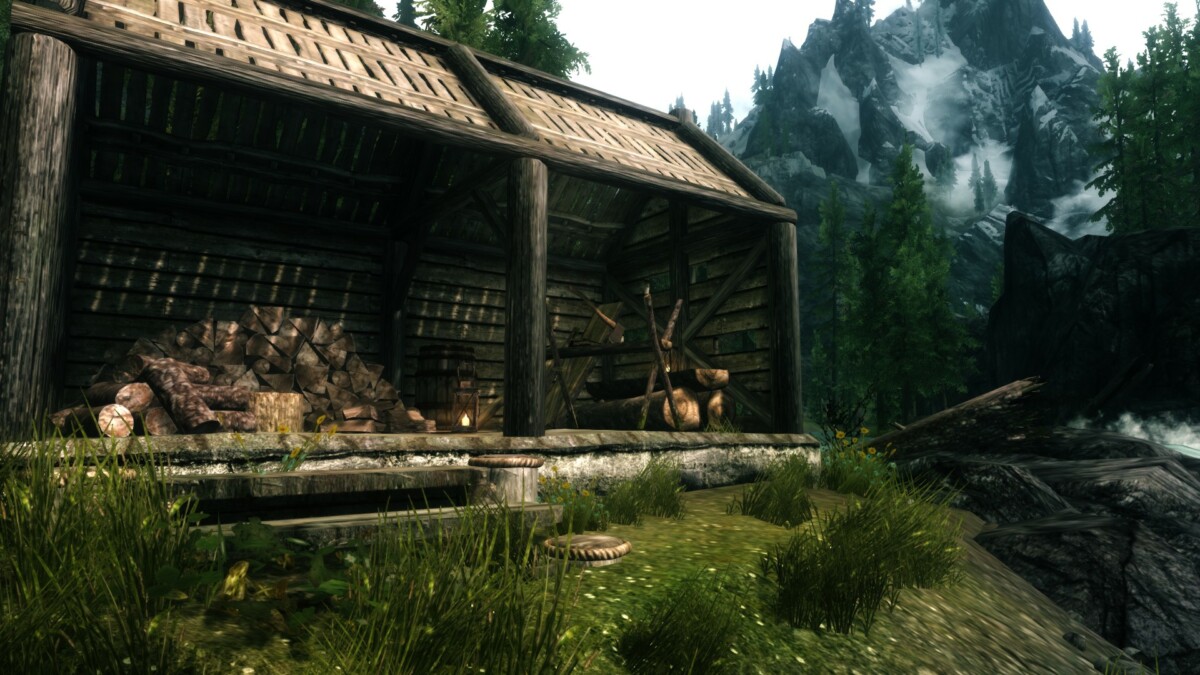 Hey there, aspiring architects and DIY enthusiasts! Are you tired of living in pre-built Skyrim homes that just don't quite match your style? Unleash your inner Bob the Builder!
Build Your Own Home gives you the power to create the custom Skyrim house of your dreams – brick by brick, beam by beam.
With this mod, you'll no longer be confined to the cookie-cutter houses of Tamriel. Instead, you'll have a fully modular and customizable player home at your disposal.
From humble shacks to sprawling mansions, the only limit is your imagination (and maybe your in-game gold reserves)!
15. Thornrock – A No-Frills Player House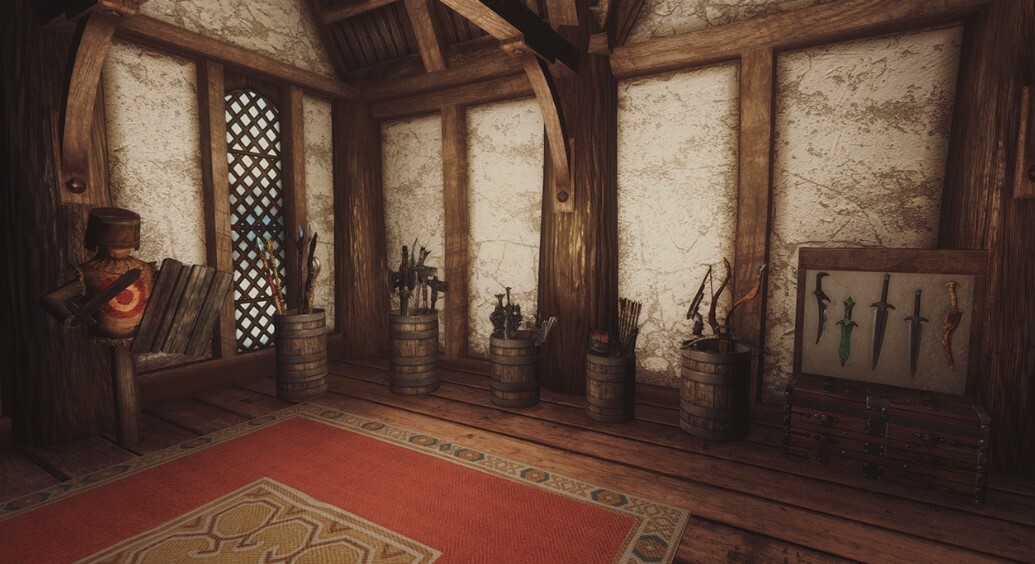 Thornrock is all about getting down to business and providing you with a no-nonsense, purely functional living space.
This player home is designed with the practical adventurer in mind, offering lots of room, plenty of light, and a streamlined layout that prioritizes usability over flashy aesthetics.
But don't be fooled by its minimalistic charm – Thornrock still has plenty of features to make your Dragonborn life a breeze.
One of the highlights of this player home is the quest item display, allowing you to track your progress and showcase your most treasured quest rewards.
It's the perfect way to admire your hard work while keeping your living space clutter-free.
14. Tanners' Ridge Treehouse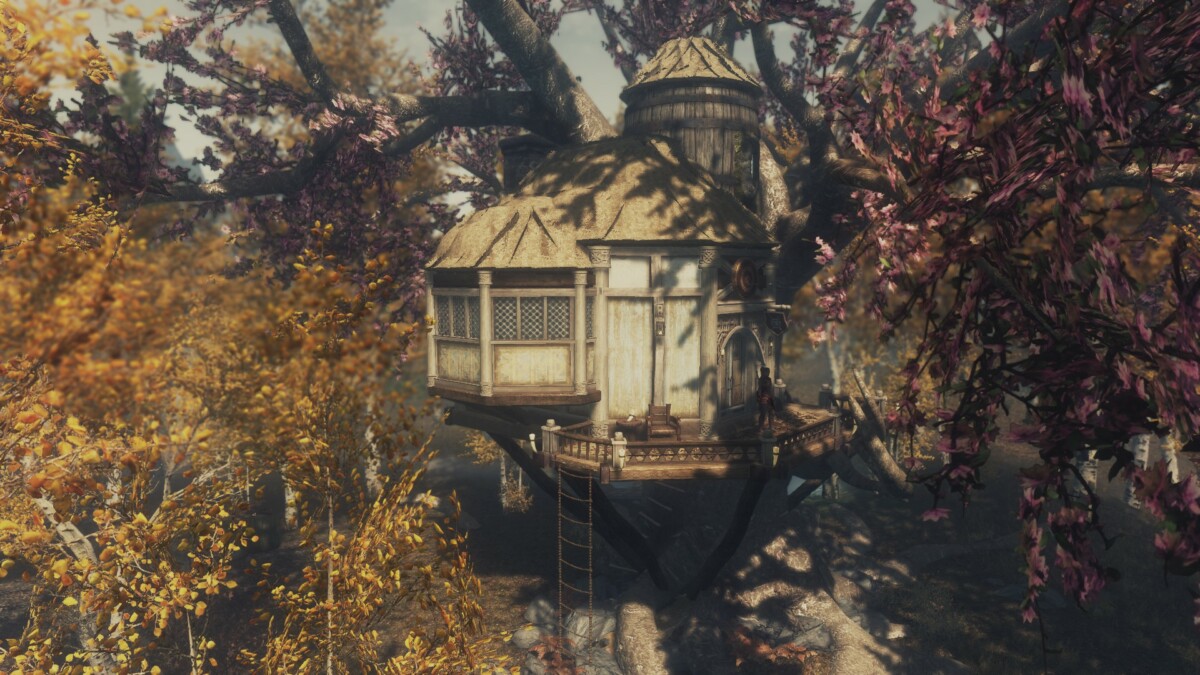 Introducing Tanners' Ridge Treehouse, a charming and fully-equipped home nestled high above the ground in the stunning region of Riften.
This Skyrim house mod is packed with practical features, such as mannequins, weapon displays, ample storage containers, and crafting stations, ensuring you have everything you need to thrive as a Dragonborn.
This mod offers a unique experience with custom touches like a crow's nest, a reflecting pool, and tailored storage for soul gems and precious stones, giving your treehouse an extra dash of personality.
13. Blackthorn – A Buildable Town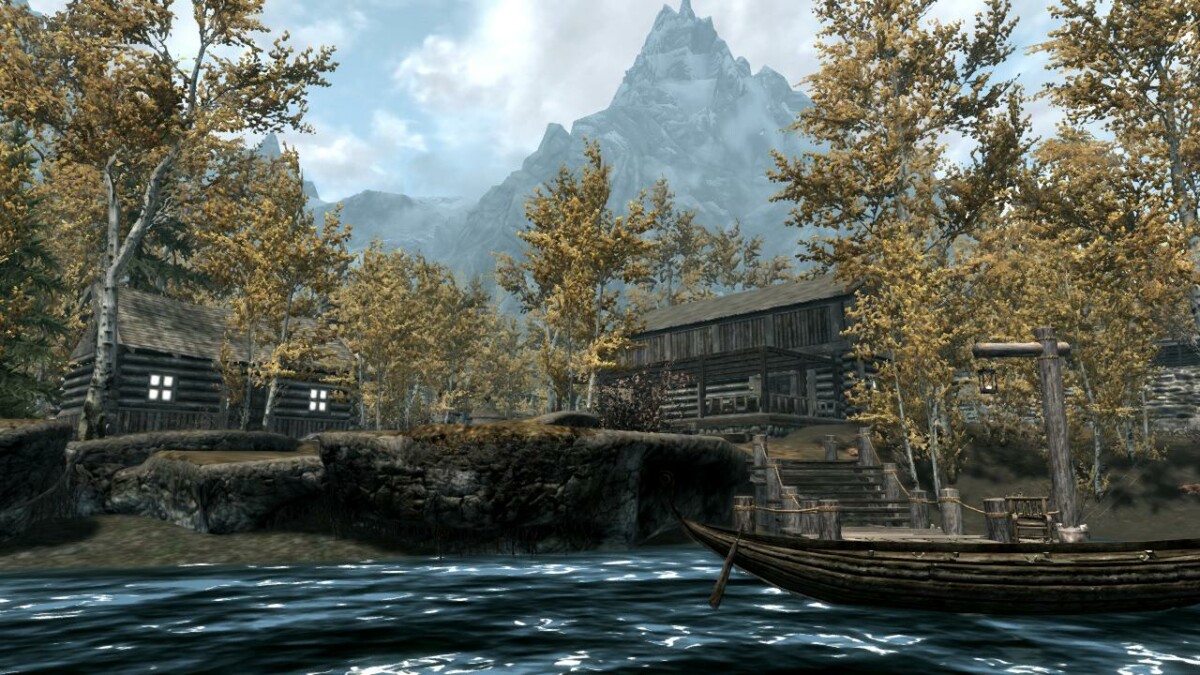 Blackthorn offers you the chance to truly leave your mark on the world of Skyrim and create a thriving community that caters to your Dragonborn needs.
With a staggering 400+ build options at your disposal, you'll be able to handcraft the town of your dreams, complete with merchants, residences, and a magnificent player home.
There's even an indoor smithing area for all your crafting needs!
The town comes alive with new merchants and an abundance of space for your loyal followers. Plus, it's multiple adoption-friendly, so you can grow your Skyrim family within the safety and comfort of your very own town.
12. Serenity – Player House Ship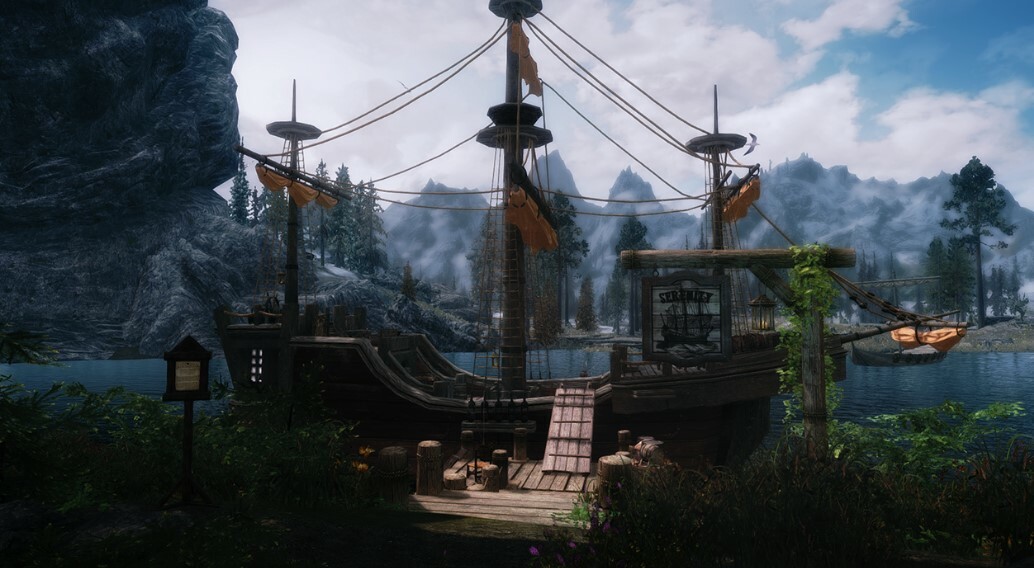 It's The Elder Scrolls V at sea!
It's time to hoist the anchor and set sail for Serenity – Player House Ship, a cozy mod that transforms a ship into your very own floating player house.
Best of all, it only requires vanilla Skyrim to embark on this maritime adventure!
With Serenity, you'll have the freedom to travel between Windhelm, Solitude, and Dawnstar at your leisure, bringing the comforts of home with you wherever you go.
Don't be fooled by its size – this charming floating abode is filled with all the essentials for a comfortable life at sea.
Explore the best Skyrim house mods and make Serenity – Player House Ship your go-to choice for an unforgettable nautical experience.
11. Hidden Hideouts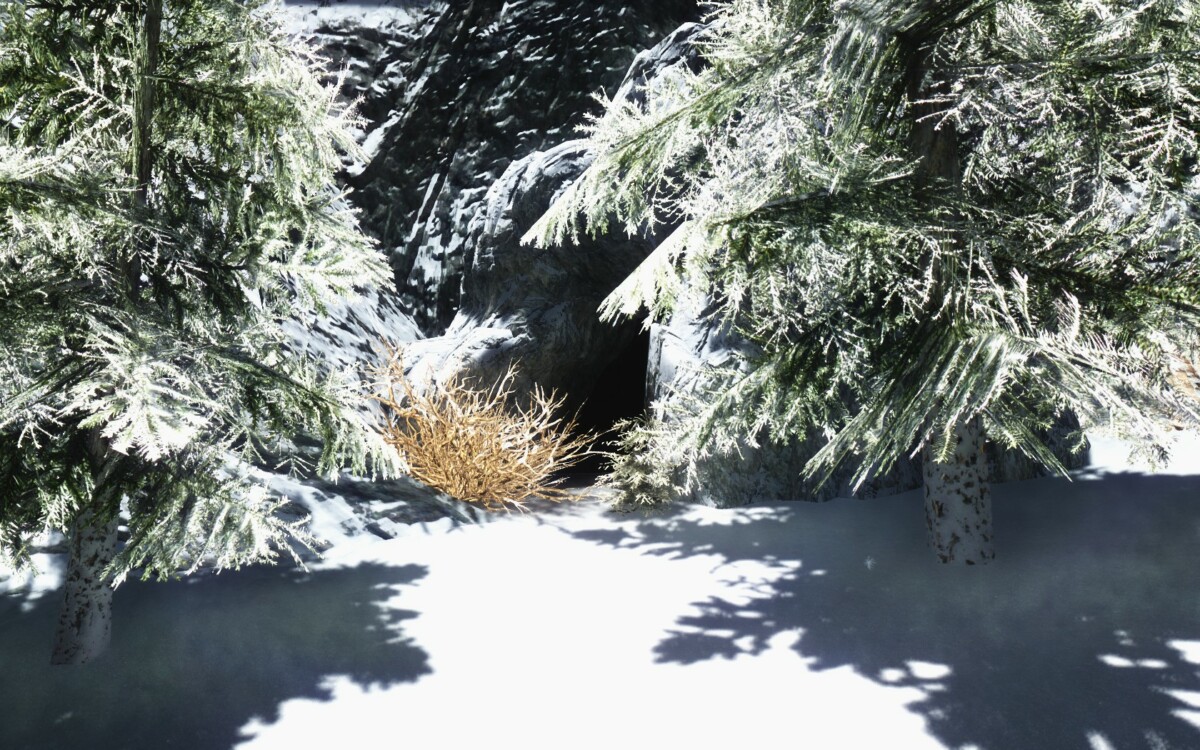 Hidden Hideouts is a unique addition to your gameplay that scatters secretive hideouts throughout the vast lands of Tamriel.
These inconspicuous spots provide the perfect refuge for weary adventurers, offering a place to rest, store your gear, and enjoy a few creature comforts.
Designed for hunters, survivalists, criminals, and hermits, these discreet camps and caves blend seamlessly into Skyrim's wilderness.
Each hideout is carefully placed to strike a balance between remoteness and accessibility, ensuring you can retreat into the wild while never being too far from the main roads leading back to civilization.
10. Halamshiral – Mage Tower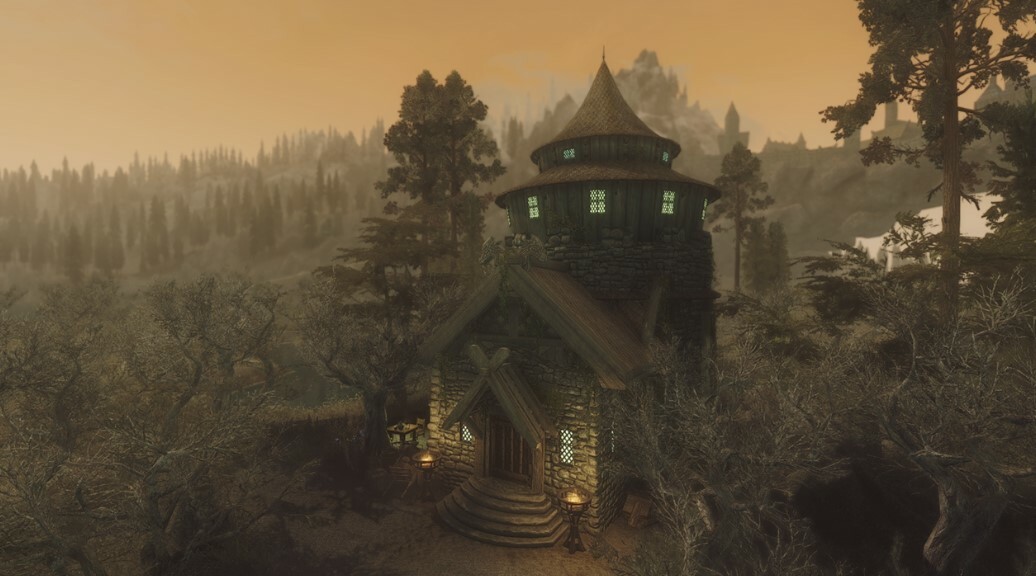 This enchanting dwelling, situated in the atmospheric Morthal swamp just outside Solitude's docks, was crafted as part of the Reddit Modding contest and is sure to bewitch you with its mystical charm.
This Skyim house mod is for mages, complete with custom tweaks to enhance your arcane arsenal.
With spellbindingly intricate displays, the Mage Tower showcases your magical triumphs in all their glory.
Ascend to the breathtaking library level, where you'll find a vast repository of knowledge, perfect for honing your magical skills and uncovering ancient secrets.
9. The Ravens Breezehome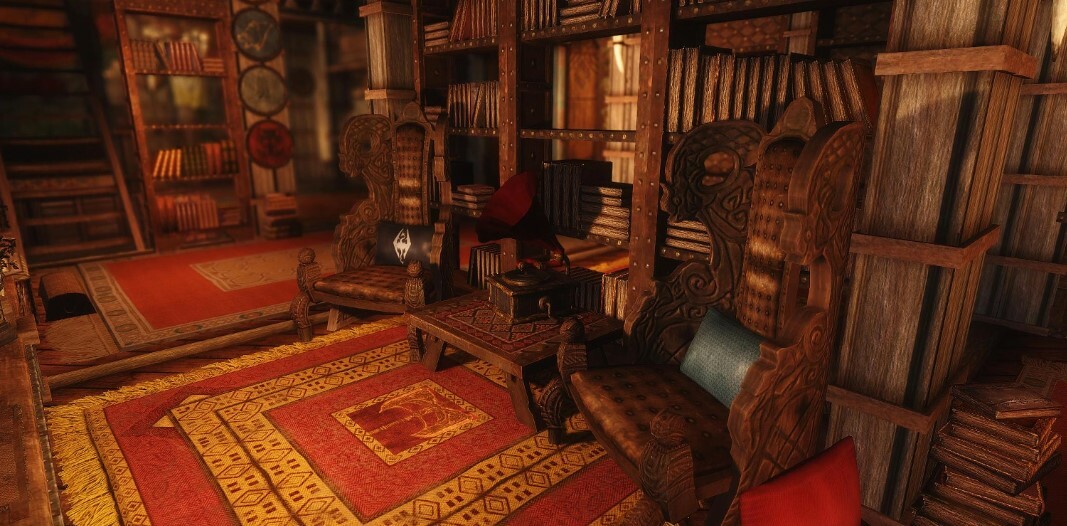 Attention, Skyrim adventurers seeking a charming and elegant place to call home!
The Ravens Breezehome mod is a delightful and tastefully designed dwelling located in the bustling city of Whiterun.
This inviting abode offers the perfect blend of comfort and style, making it the ultimate retreat for weary Dragonborns looking to unwind after a long day of adventuring.
The Ravens Breezehome also boasts a warm and welcoming atmosphere, featuring all the amenities you'd expect in a cozy home.
8. Dovahkiin Hideout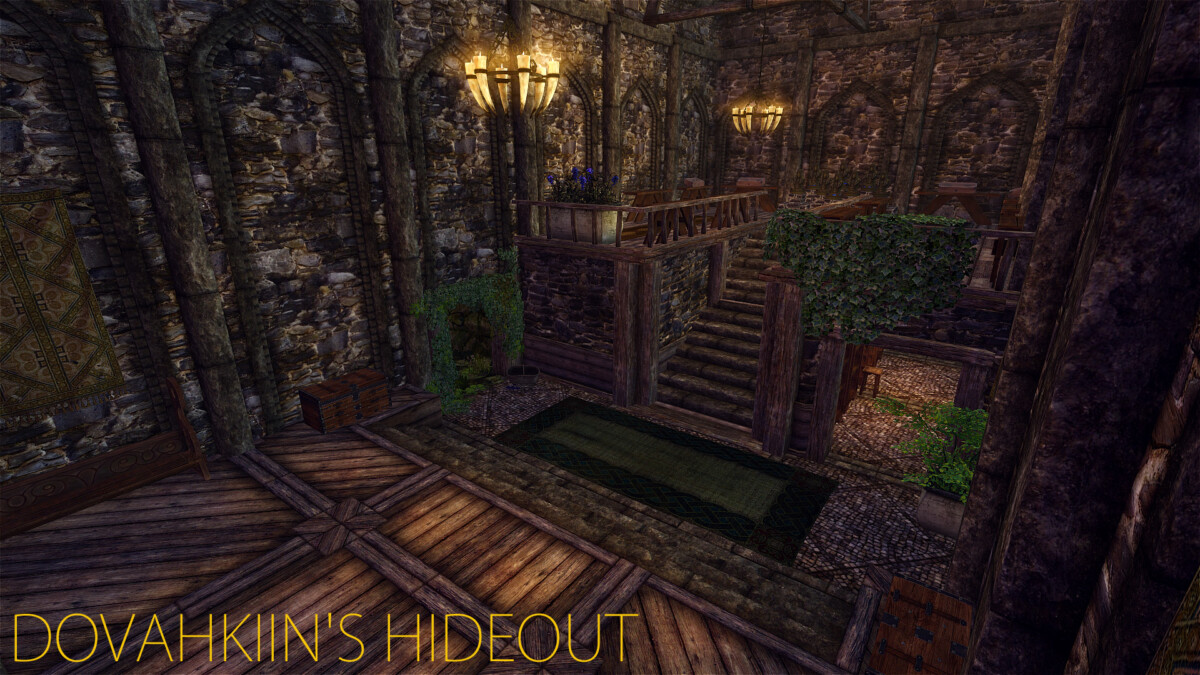 This amazingly convenient Skyrim house mod adds a discreet door inside each player's home, leading to an enormous basement that serves as a hub for all your houses across Skyrim.
It's the perfect solution for players who crave convenience, love collecting items, or simply want a more balanced, no-fast-travel playthrough.
Of course, we're not just talking about a couple of dark, dank tunnels here.
The Dovahkiin Hideout is packed with everything a Dragonborn could possibly need, making it more than just a means of transportation – it's a secret sanctuary for all your adventuring needs.
7. Hunters Treehouse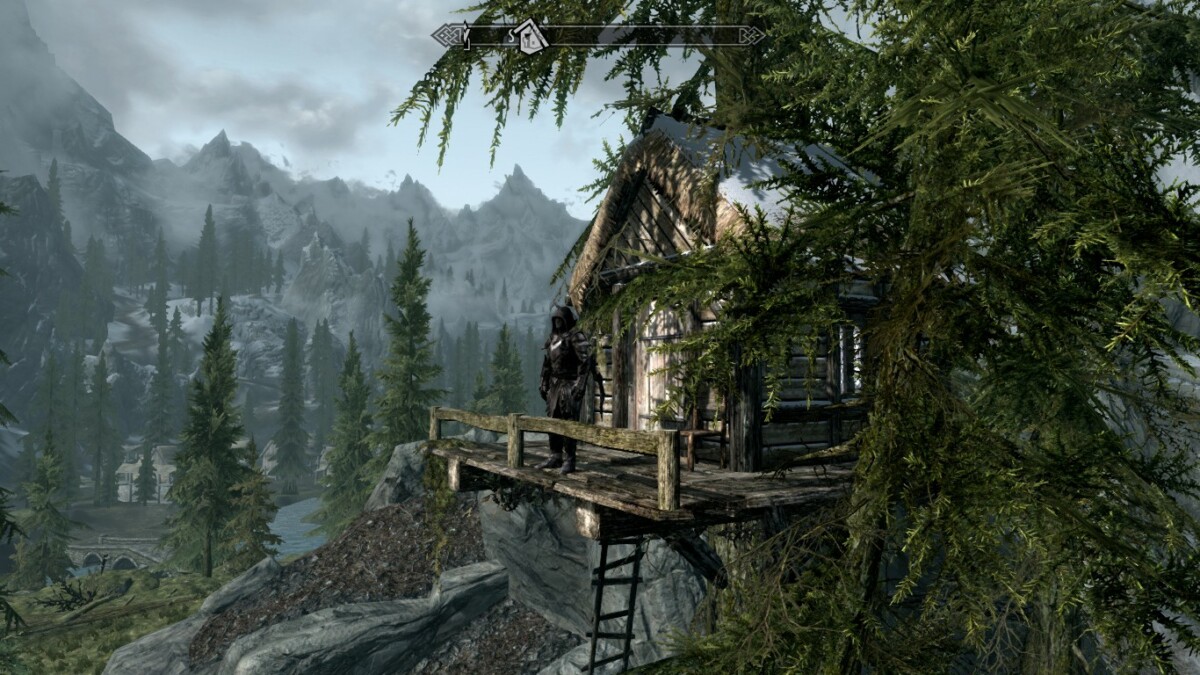 Hunters' Treehouse is a charming and petite treehouse found in the picturesque region between Whiterun and Riverwood.
This idyllic sanctuary of a housing mod is perfect for those seeking a tranquil retreat to relax and recharge after a long day of exploration.
With two barrels, three sacks, four chests, and a small iron lockbox, you'll have plenty of space to store your belongings as you unwind and take in the soothing surroundings.
If you're yearning for a simpler, more serene way of life in the world of Skyrim, the Hunters' Treehouse mod is the perfect addition to your game.
6. Holmwood – House for a Vampire Hunter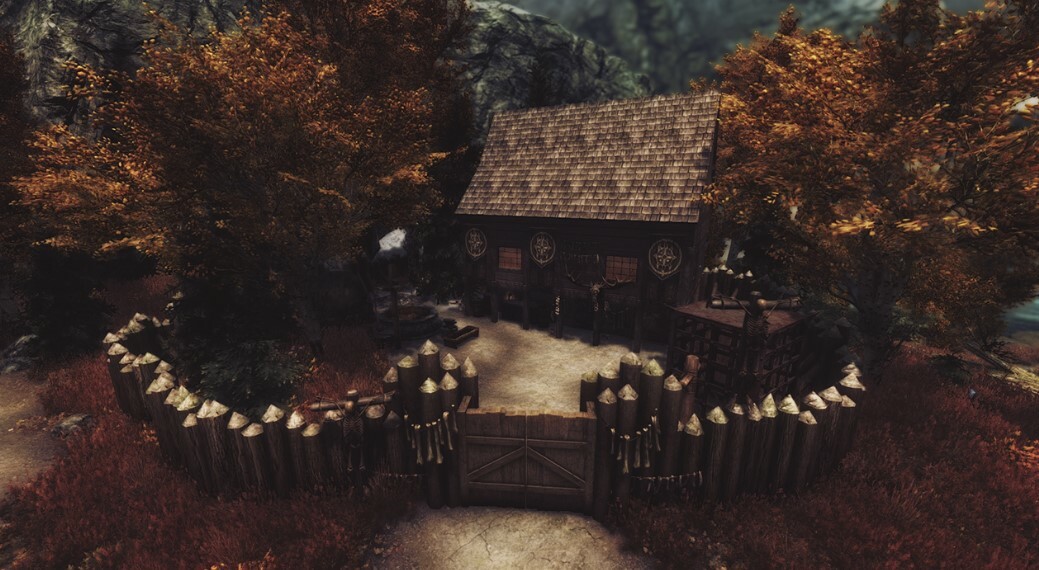 This exquisite retreat is the perfect modded home base for your vampire-hunting escapades in The Elder Scrolls V: Skyrim, offering an impressive array of custom features to aid you in your quest to rid Tamriel of these dark creatures.
Holmwood has exclusive custom models and textures; the mod provides you with an awe-inspiring lair, complete with a dazzling array of meticulously crafted clutter and extraordinary storage solutions.
This house mod also equips you with a bespoke armor set and a one-of-a-kind dagger to empower your vampire-slaying endeavors.
And to accompany you on your perilous journeys, a loyal custom husky follower stands ready to join the fray.
5. Thief Player Home in Riften Canal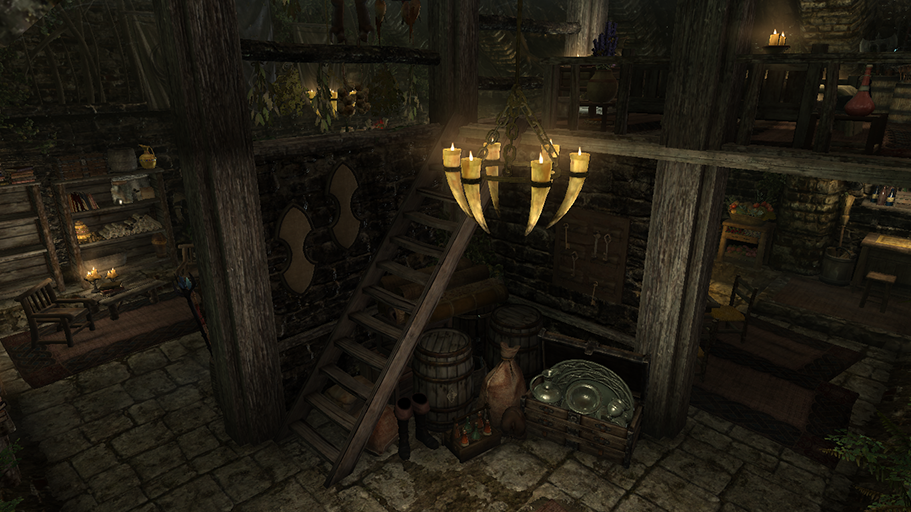 The Thief Player Home in Riften Canal, inspired by Elgrim's Elixirs, boasts a shadowy ambiance ideal for the thief-at-heart.
But to claim this den of secrecy, you'll need to snatch the key from a satchel on your nightstand in the Thieves Guild headquarters. And for those who dabble in vampirism, there's even a cozy nook for a vampire coffin.
Enjoy crafting facilities, including alchemy, enchanting, baking, cooking, and smithing, as well as a unique disenchanting font to reset player-created items.
4. Haven Bag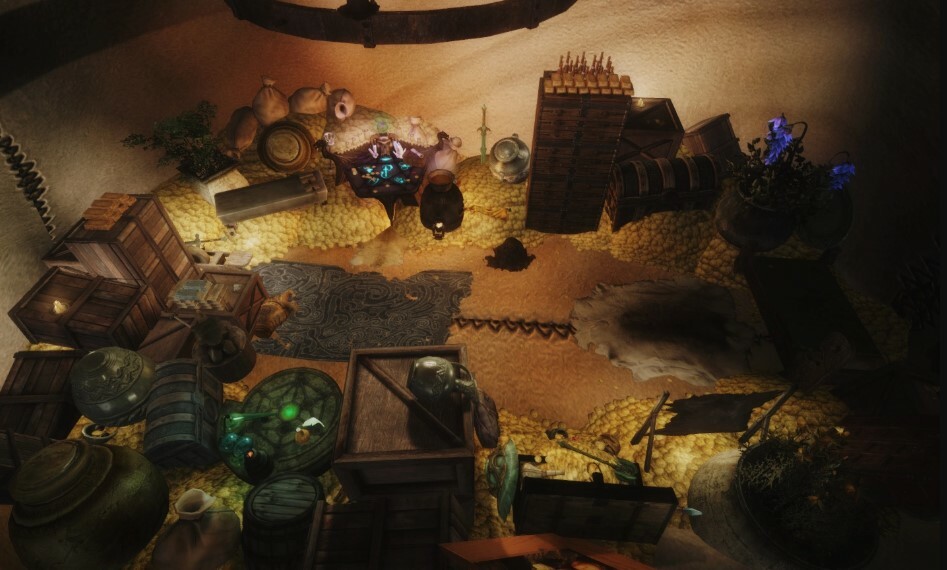 Are you a wandering soul seeking the freedom to explore the vast landscapes of Skyrim without being tied down to a fixed location?
Look no further than the Haven Bag mod, a game-changing addition to the realm of Skyrim house mods that places an entire portable home right in your inventory.
This innovative mod offers a fully-functional dwelling within a compact bag, ready to accompany you on your many adventures.
Unfurl your Haven Bag whenever you need a respite from your quests, and enjoy all the comforts of a traditional home, no matter where you find yourself in Tamriel.
3. Dragon Falls Manor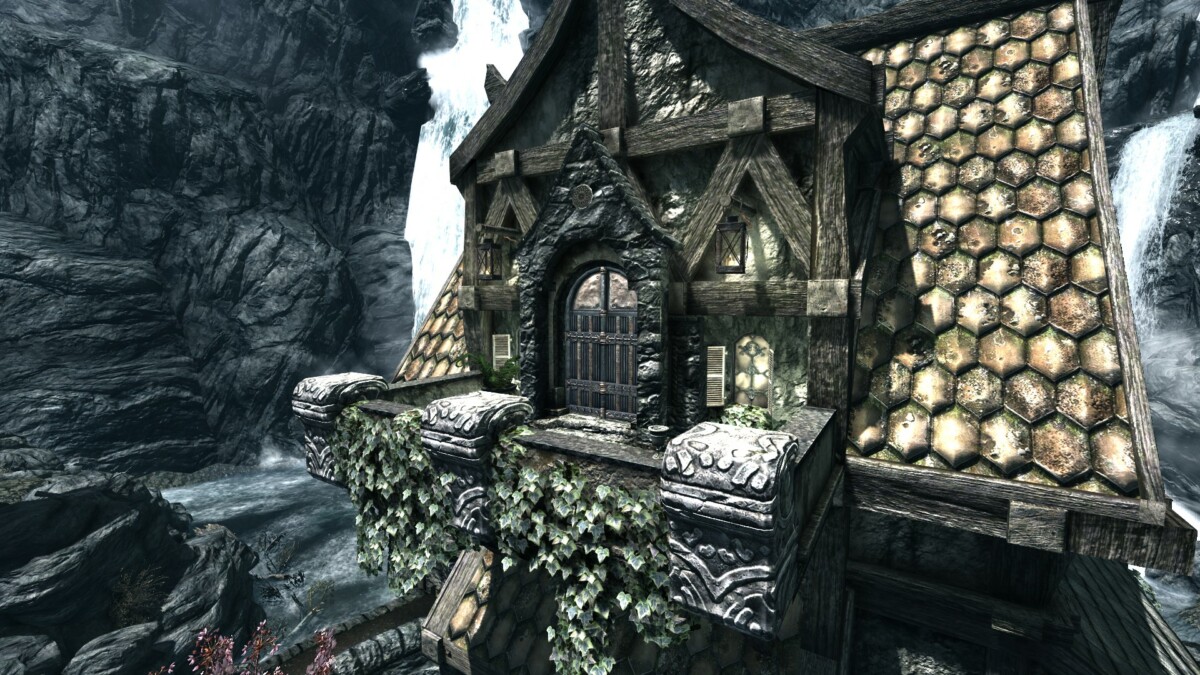 Behold, valiant Dragonborns of Skyrim, the majestic splendor of Dragon Falls Manor, a player home that offers not only a luxurious oasis but also a feast for the eyes.
Seated amidst cascading waterfalls and unparalleled natural beauty, this enchanting dwelling is a must-have addition to your Skyrim experience.
At Dragon Falls Manor, you'll be treated to a veritable paradise, complete with a forge, a workbench, and a grindstone to perfect your weapons and armor.
2. Amethyst Hollows Dreamworld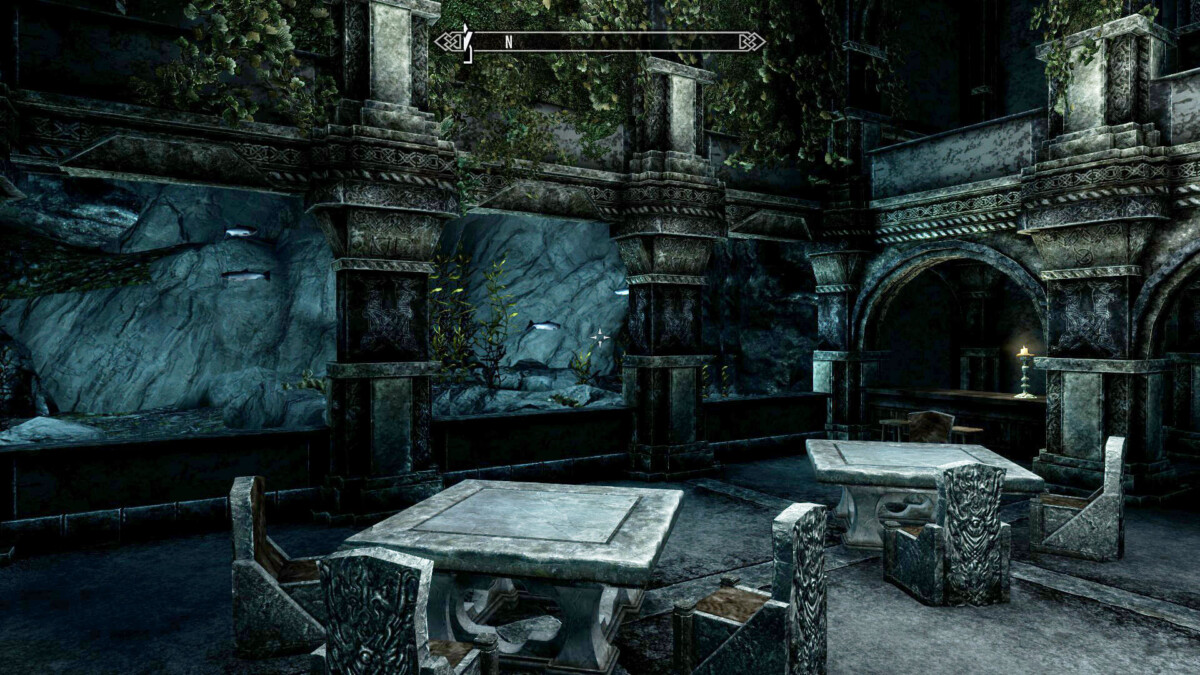 Step into the ethereal realm of Amethyst Hollows Dreamworld, where reality and fantasy intertwine to create a mesmerizing player home unlike any other in Skyrim.
This sprawling estate exists in a dream world, offering a transcendent experience complete with interactive features that will captivate your senses and imagination.
Enjoy dynamic, switchable scenery that transforms the landscape to suit your mood and a functional shooting range for honing your marksman skills in style.
Re-skinnable player-clone mannequins, allowing you to customize your armor displays.
1. Elysium Estate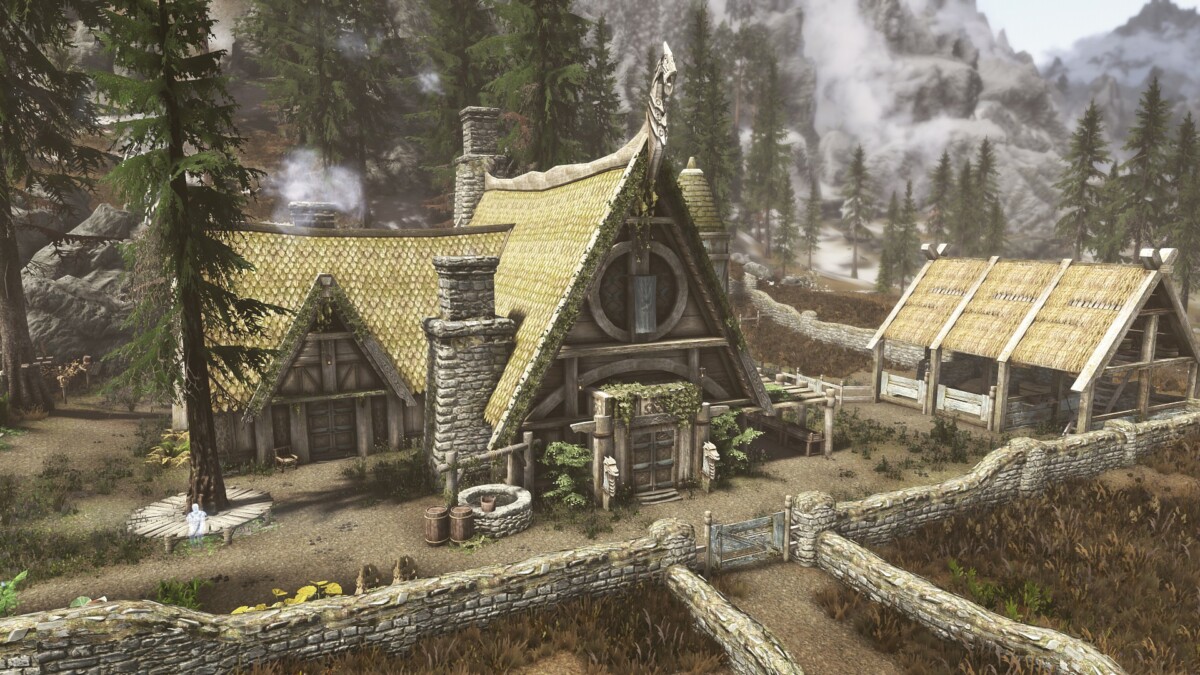 Welcome to our grand number one pick, the Elysium Estate.
Elysium Estate is a Skyrim house mod that contains an exquisite, mid-sized home that beckons you to embrace an unparalleled living experience near the bustling city of Whiterun.
This glorious haven, adorned with lush foliage and mesmerizing fountains, offers you the opportunity to create a dream home not only for yourself but also for your family and loyal followers.
Elysium Estate is more than just a house; it's an immersive adventure filled with features and customization options that will leave you breathless.
We were floored by the captivating, voiced introductory quest that draws you into the story of this extraordinary residence.
You might also be interested in the following: