Unlike other games, progression in Warframe isn't dictated by your level or how high you are in your skill tree. Nope, the way up in Warframe is through mods!
Unfortunately, it's a complex game with an even more complex modding system, and beginners are often lost on what to pick when it comes to mods.
If you're starting out in the game and need some suggestions, here are our picks on the best Warframe mods you can use as a beginner.
Now you can parkour and pew-pew-pew your way through the game without worries!
Best Warframe Mods
Vitality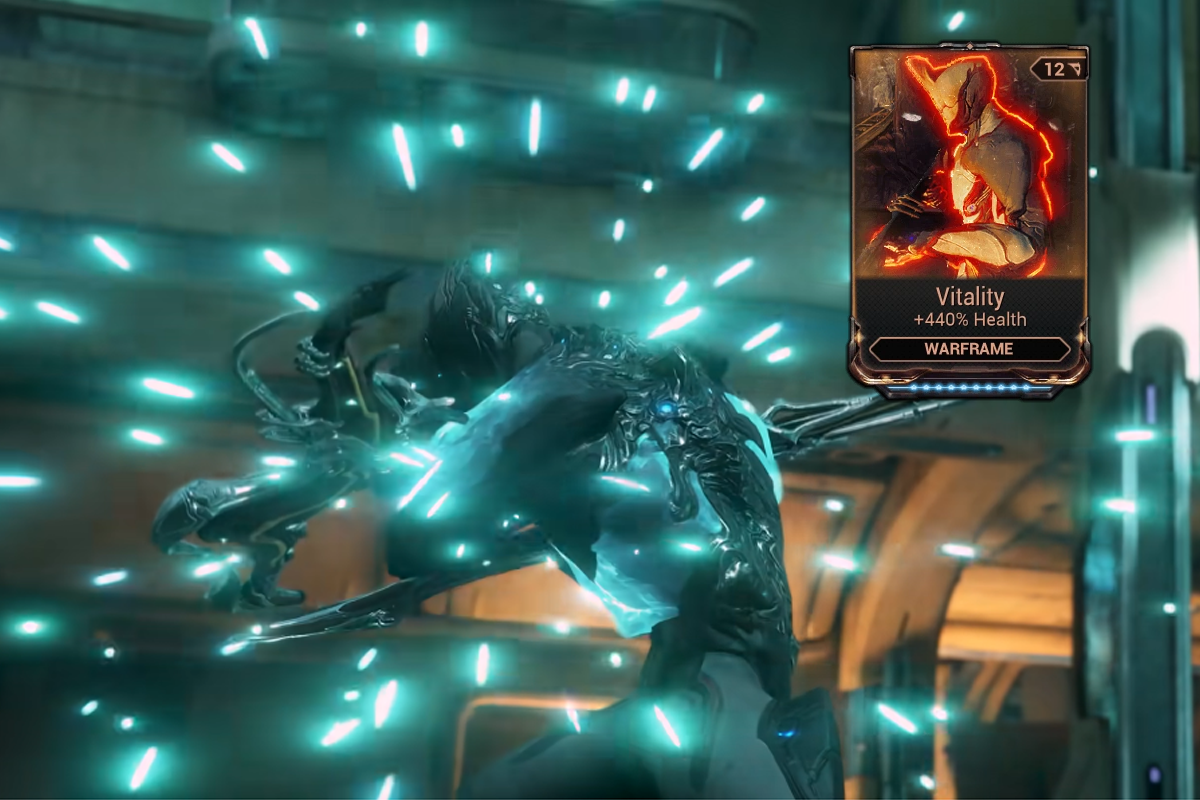 To survive the ruthless world of Warframe, you shouldn't just rely on shields. You gotta have something that can boost your health, too. That's where Vitality comes in.
A low-rank Vitality can give you a 40% boost on your Warframe's health, while the highest can give you a whopping +440% on health!
Vitality might be a common mod, but that just means it will be easy for you to find, which is a good thing if you're a newbie to the game.
Rejuvenation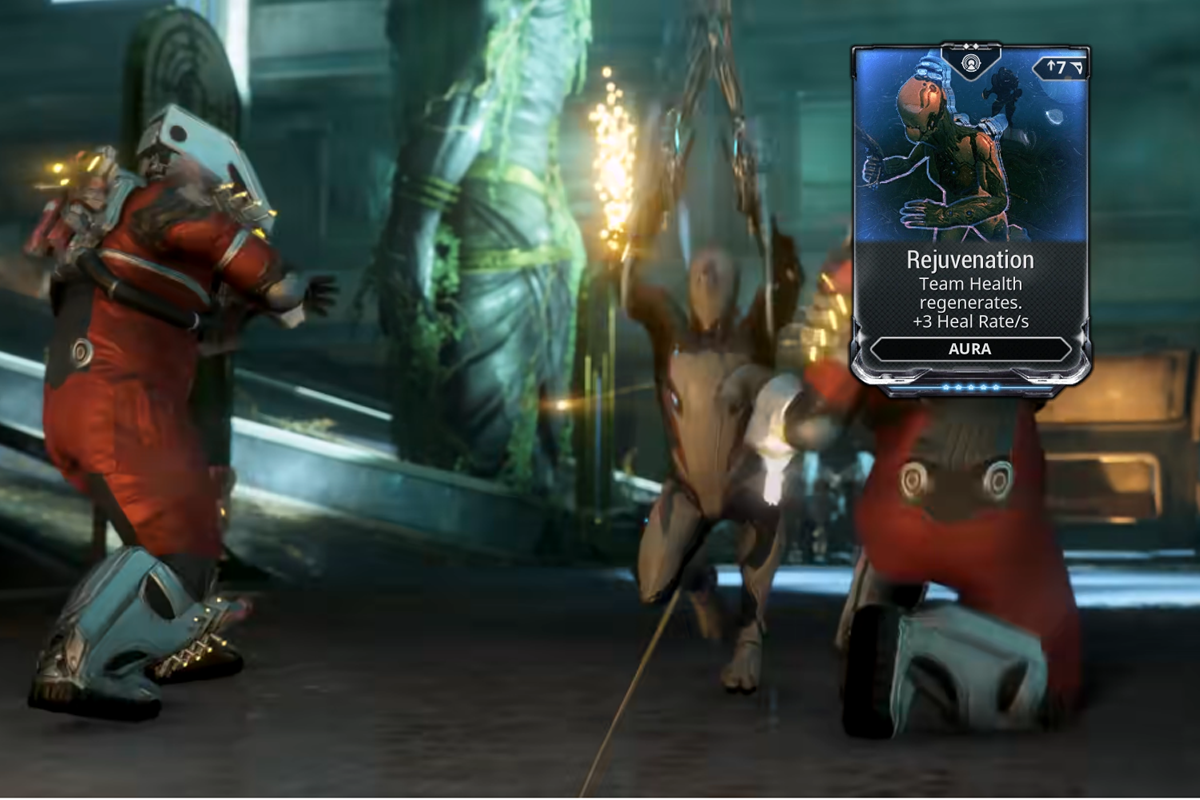 Rejuvenation is another health-focused mod that's good to have in the game.
Unlike Vitality, which gives you more health, Rejuvenation is all about regenerating your health bit by bit. And the best part? It also heals your team!
Rejuvenation is an aura mod. At its lowest rank, it regenerates you and your team's health at 0.5 per second, while its highest rank at five stars, can recover at a faster rate at +3 per second.
Medi-Ray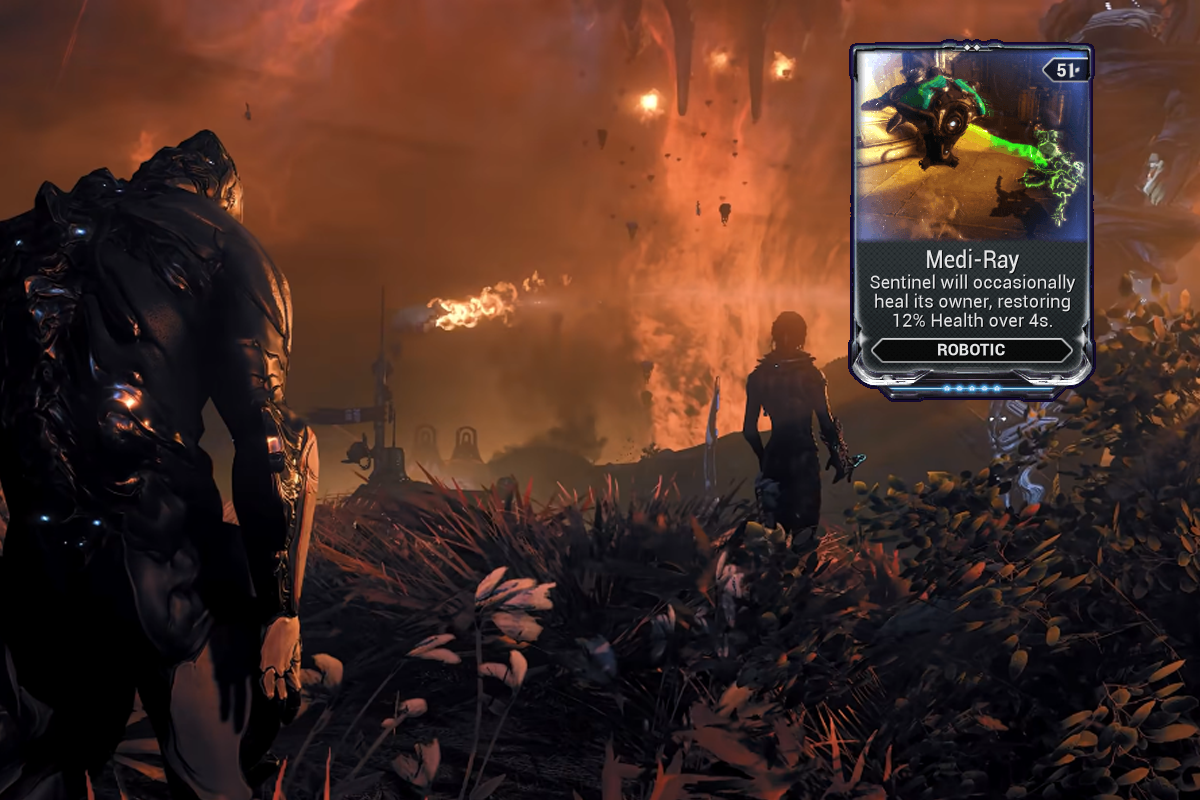 We're not done with healing mods just yet. For those who like to have sentinel companions, this healing mod can let your sentinel replenish your health for you.
Medi-Ray lets sentinels occasionally heal their owner. With this mod, they can restore around 2% of your health over four seconds.
While that sounds lengthy compared to just doing it yourself, those are still precious seconds that you can use for other things instead. Let your trusty sentinel worry about the healing part for you.
Vigor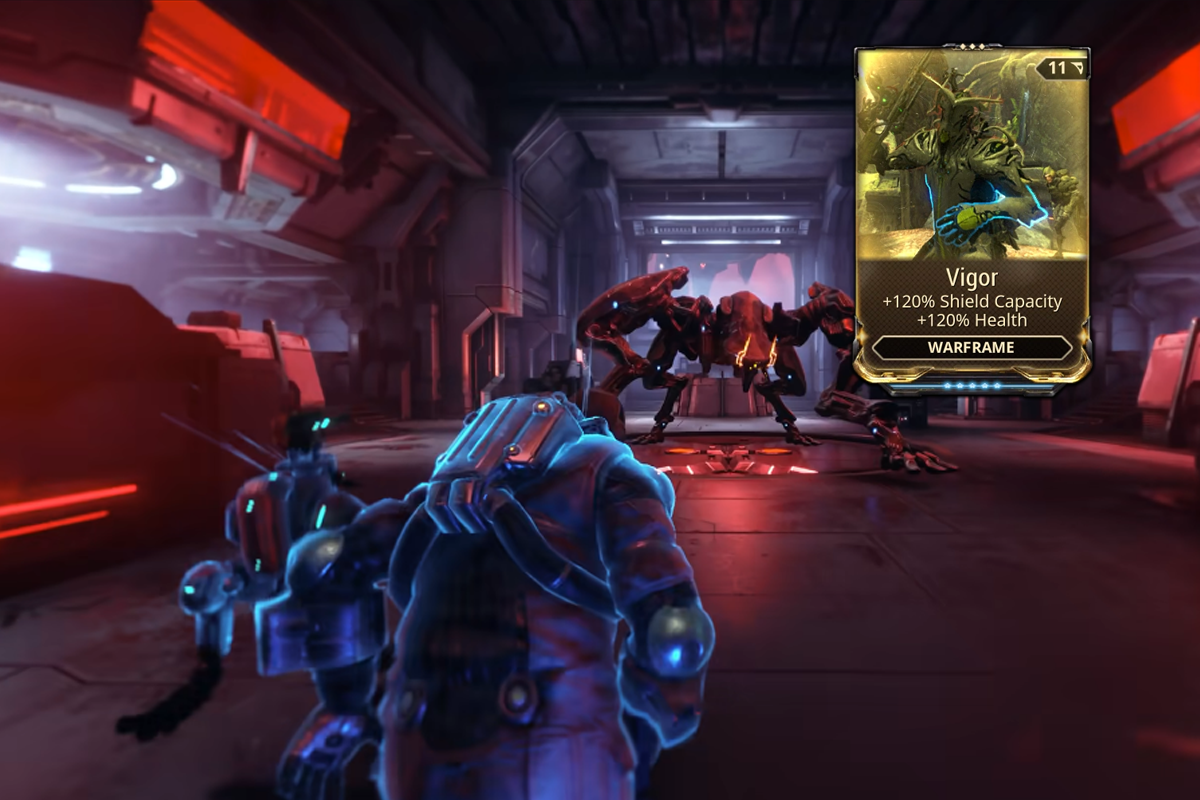 And the last one of our health mod recommendations is Vigor! However, unlike the previous health-focused mods, Vigor isn't just about health. It gives you a boost for your shield, too.
The lowest level Vigor mod gives a +20% Shield Capacity, as well as a +20% boost on health.
Meanwhile, the highest rank for Vigor mod can give you an amazing boost for both shield and health. You get a +120% Shield Capacity and a +120% for your health.
The caveat for Vigor is that it's not as easy to find compared to health mods like Vitality. Still, if you get lucky and come across one at whatever rank or star, be sure to try it out!
Redirection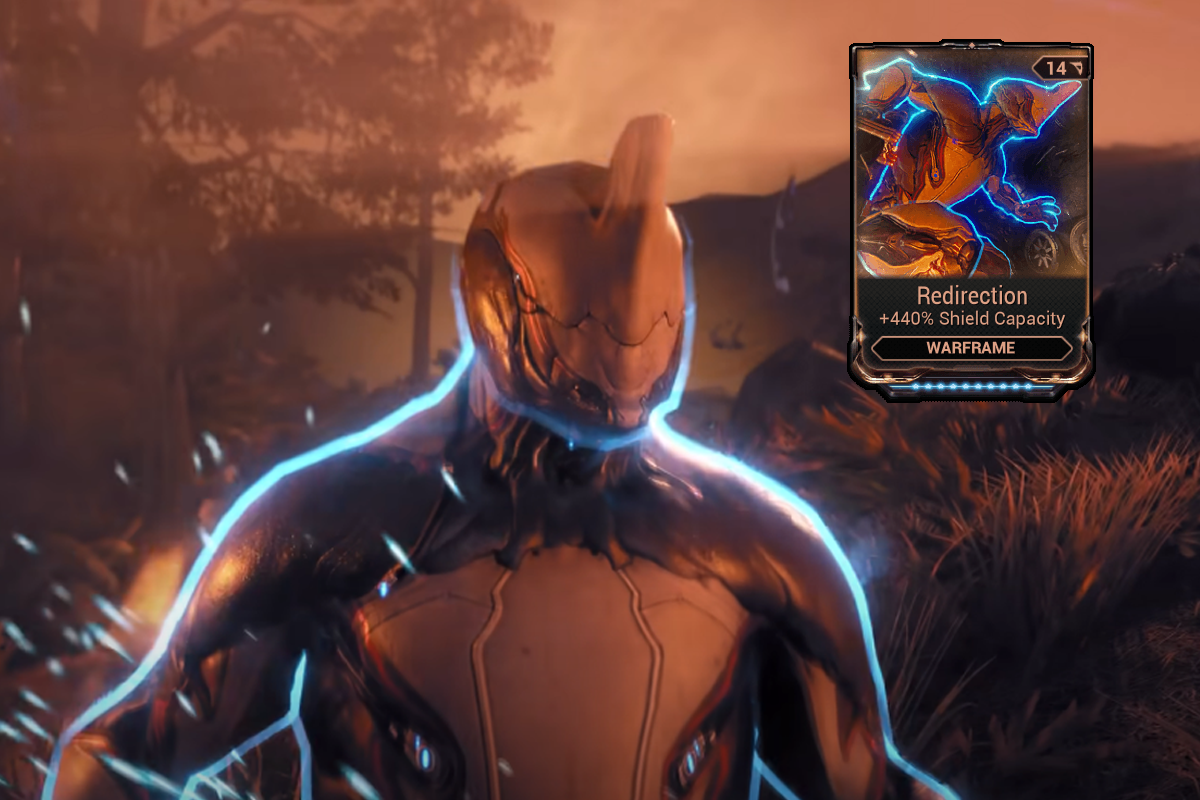 While it's good to have more health and a way to regenerate said health, you will still rely a lot on shields during combat. This is especially true as a beginner when you're still learning the ropes of the game.
To protect your newbie self so you can focus on learning the game or improving your combat, consider using a Redirection mod.
Redirection is a Warframe mod that adds at least 40% to your Shield Capacity at its lowest rank. At its highest, it can give you as high as 440% of your Shield Capacity.
With this, you don't have to worry too much about your health if you won't get hit as much anyway!
Growing Power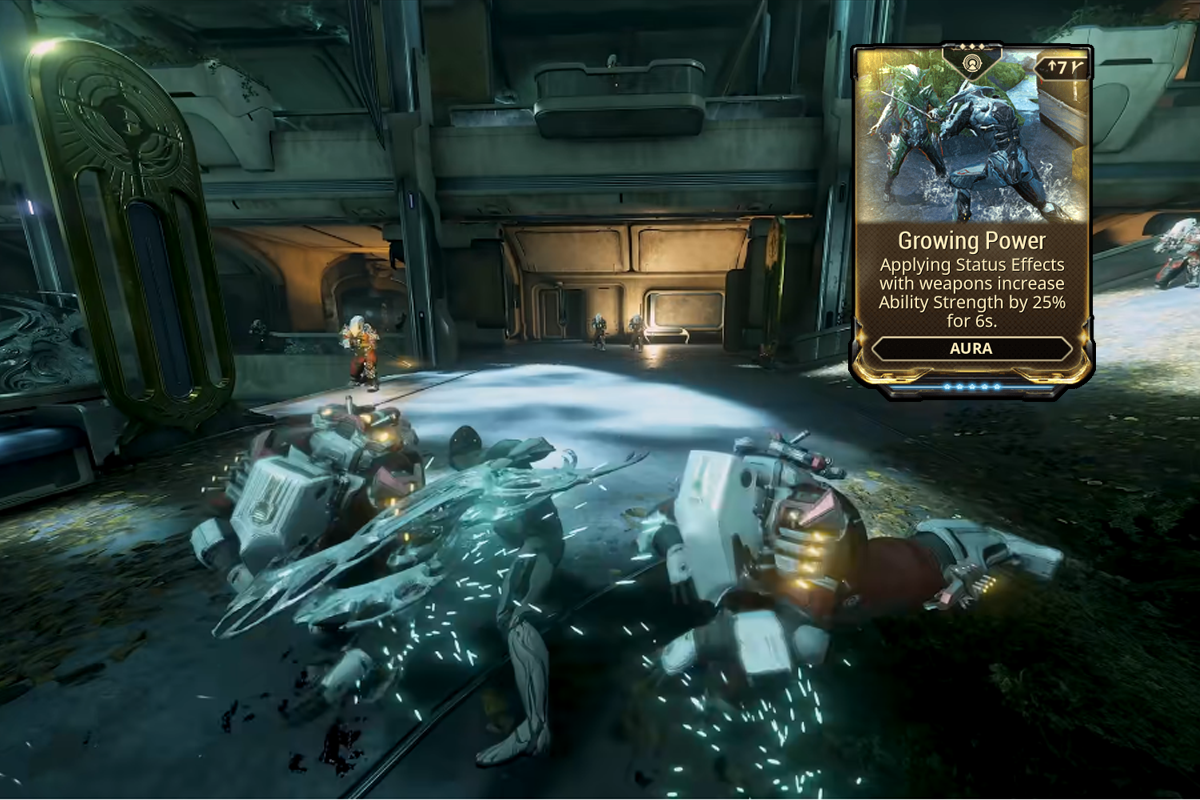 So you've got your health and shields covered. How about we focus on dishing out hits this time?
Growing Power is an aura mod that increases your Ability Strength after dealing status effects at enemies with your weapons.
If you like bathing your enemies in status effects or enjoy using weapons that give status effects a lot, this is one of the best Warframe mods for you to use.
At its lowest rank, Growing Power can increase your Ability Strength by 4.2% for only one second. At its highest, it can give your Ability Strength a 25% boost for six seconds!
Serration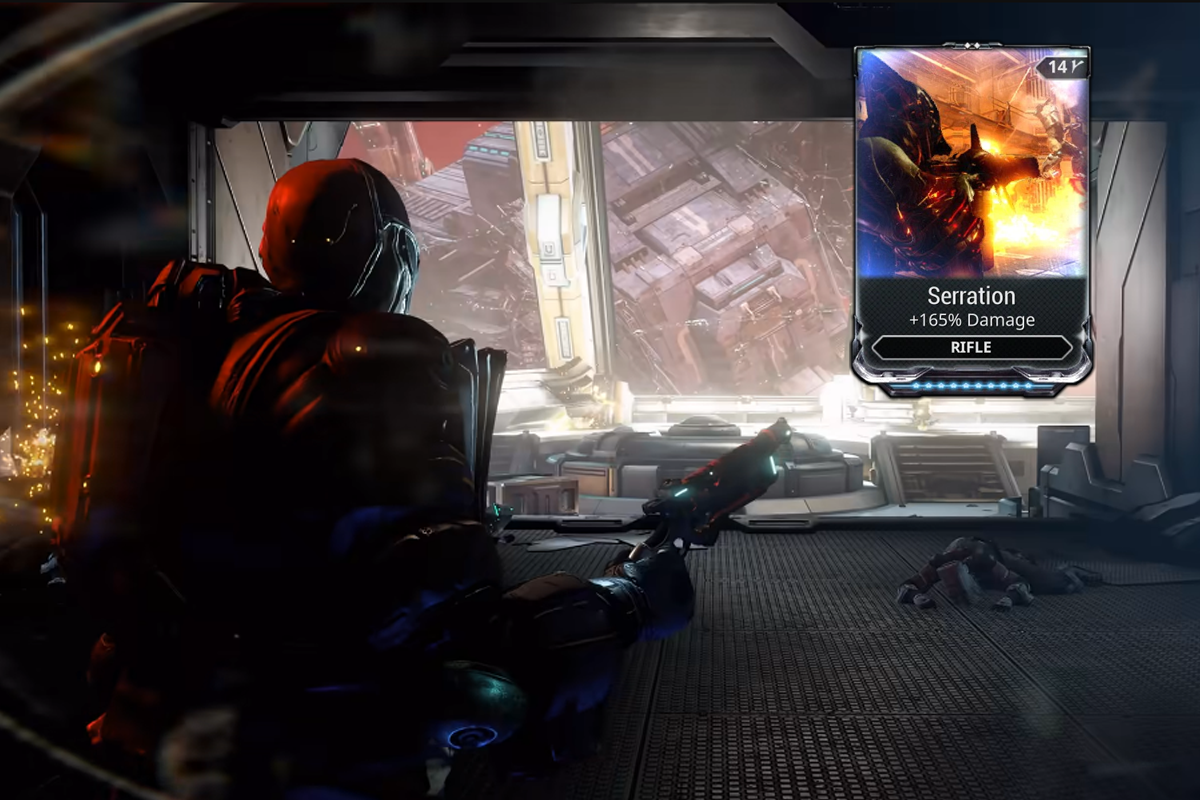 Let's give rifles, bows, and snipers some love with this next recommended mod—Serration!
Serration is a Warframe mod that increases the base damage dealt by primary weapons, such as rifle, bow, and sniper weapons (no shotgun, though).
Its lowest rank gives a +15% boost on damage, while its highest rank gives a +165% damage!
Serration is also not a rare Warframe mod, so it's something that's not overly difficult for newbies and beginners to get.
Point Strike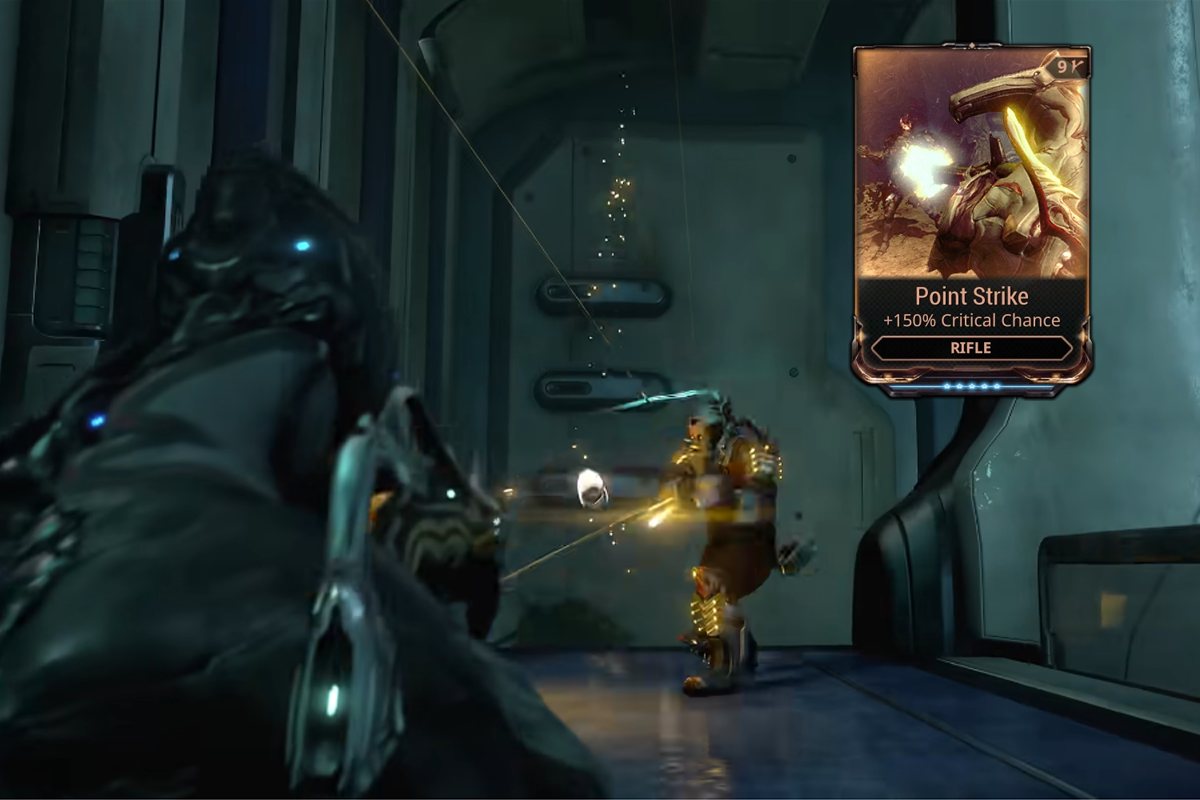 When it comes to mods that help you deal more damage, having a mod that increases your critical chance is a must.
Point Strike is a mod that increases your primary weapon's critical chance. Essentially, all this means is that the probability of your weapon to get a crit hit will be higher.
At rank zero, it gives a +25% boost to your crit chance. At rank five, which is the highest rank, this mod will give you a crit chance boost of +150%!
Crit away to your heart's content.
Hell's Chamber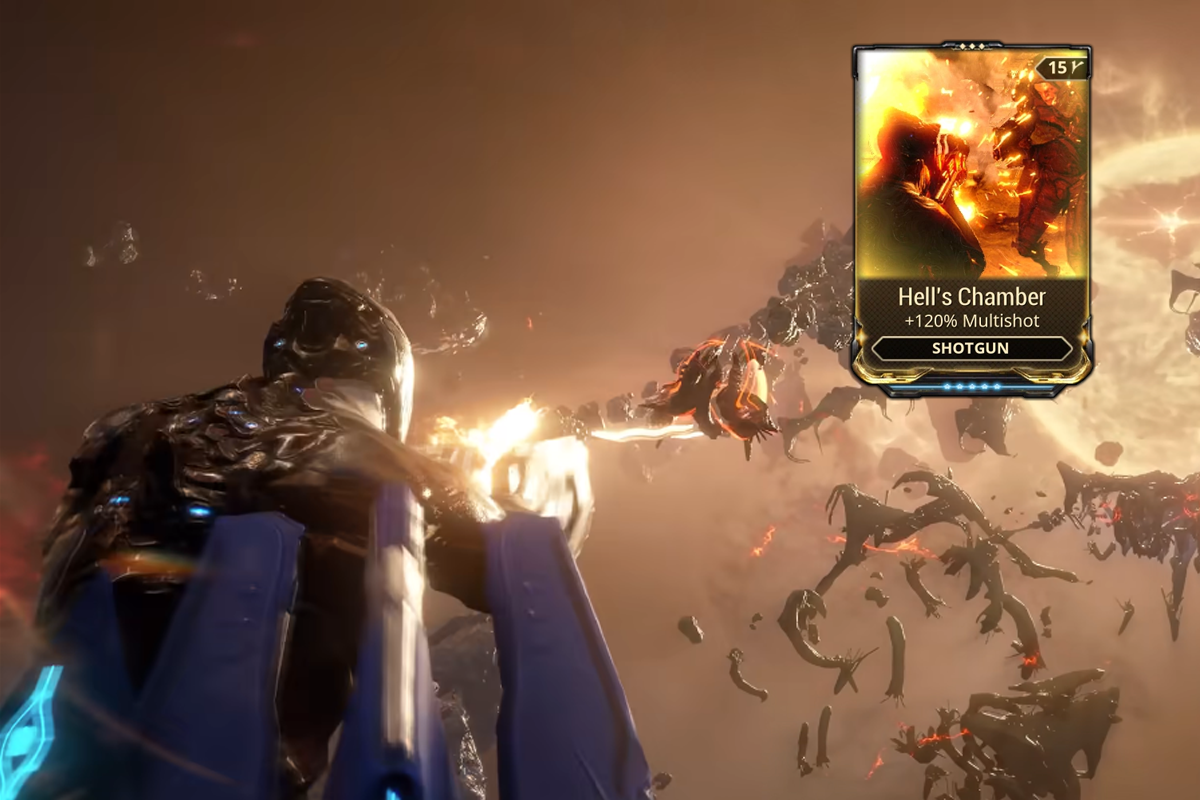 Next up—let's give shotguns some love, aye?
Hell's Chamber is a mod that's perfect for shotguns. It increases your Multishot chance whenever you use shotguns as your weapon.
For those confused on what this means, Multishot is essentially the number of projectiles you send out per ammo.
Having a higher chance to do Multishot is good. Not only do you get more damage per ammo, but you also increase your likelihood of inflicting a status effect or getting a crit hit.
For Hell's Chamber, it gives +20% at rank zero and +120% at rank five.
Ravage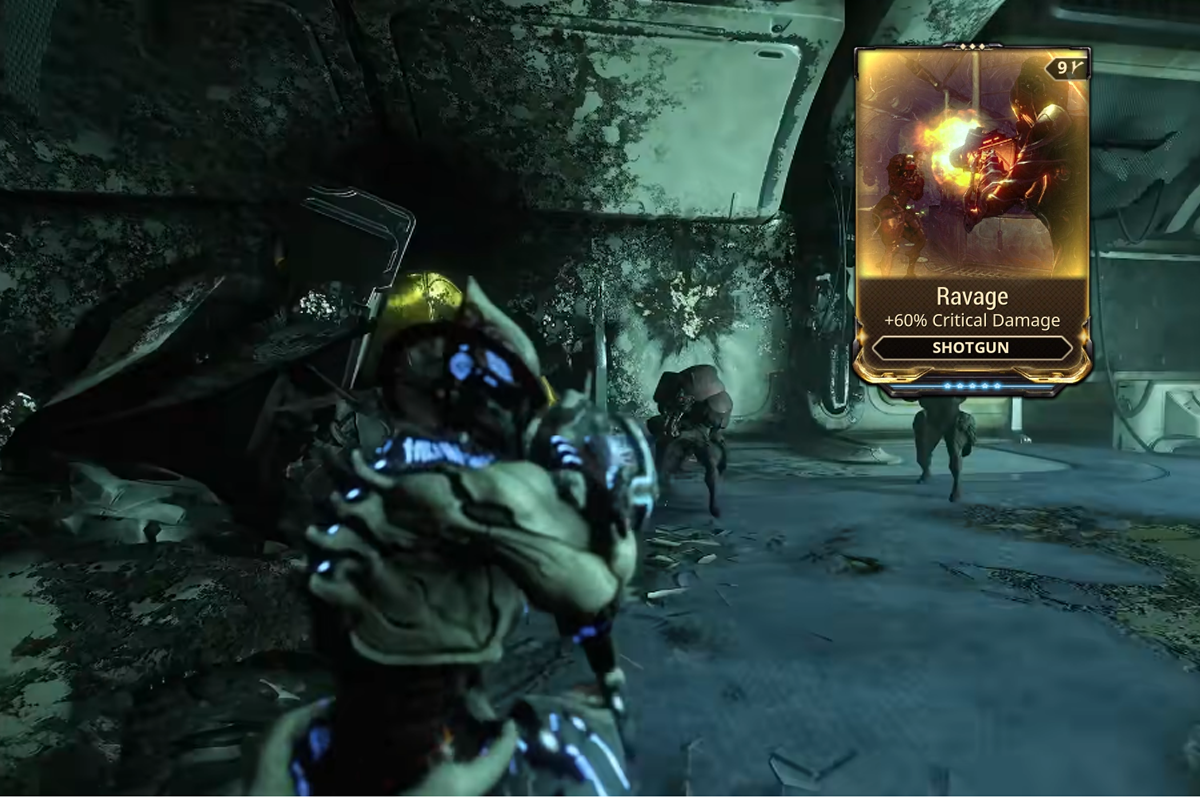 With the previous mod, you can increase your Multishot chance with shotguns, thereby also increasing your chances for a crit hit. How about we improve your crit chance some more?
Yep, another recommended Warframe shotgun mod is Ravage. This mod boosts your chances of dealing critical damage to enemies with your shotgun weapon.
At the lowest rank, the mod gives you a +10% boost, while its highest rank gives you +60%. Make each ammo count!
Lethal Torrent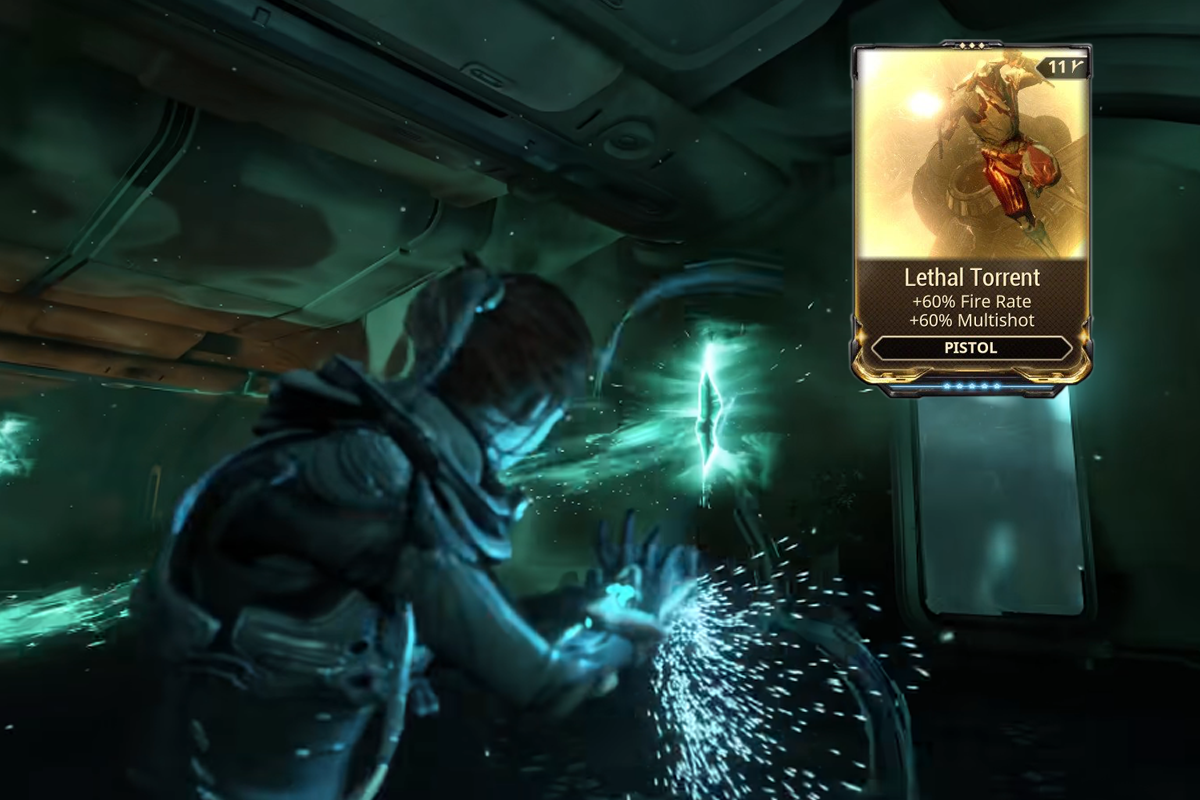 If you want your ranged weapon to have a better fire rate and an increased chance to trigger Multishot, Lethal Torrent is the mod you need.
Lethal Torrent is a mod that increases the percentage chance of your weapon's Multishot ability and its fire rate.
Multishot lets your ranged weapon fire more hits per ammo. As mentioned before, your weapon will fire extra projectiles but without the cost of extra ammo.
Meanwhile, an increased fire rate means that it discharges more projectiles per second. Together, this mod can make your ranged weapon dish out a lot of hits using less ammo and at a faster rate.
At its lowest rank, it gives a +10% boost for fire rate and Multishot. At level five, it gives +60% for both.
For a lot of ranged weapons, this is an insane boost to have, which is why this mod is pretty rare to find.
True Steel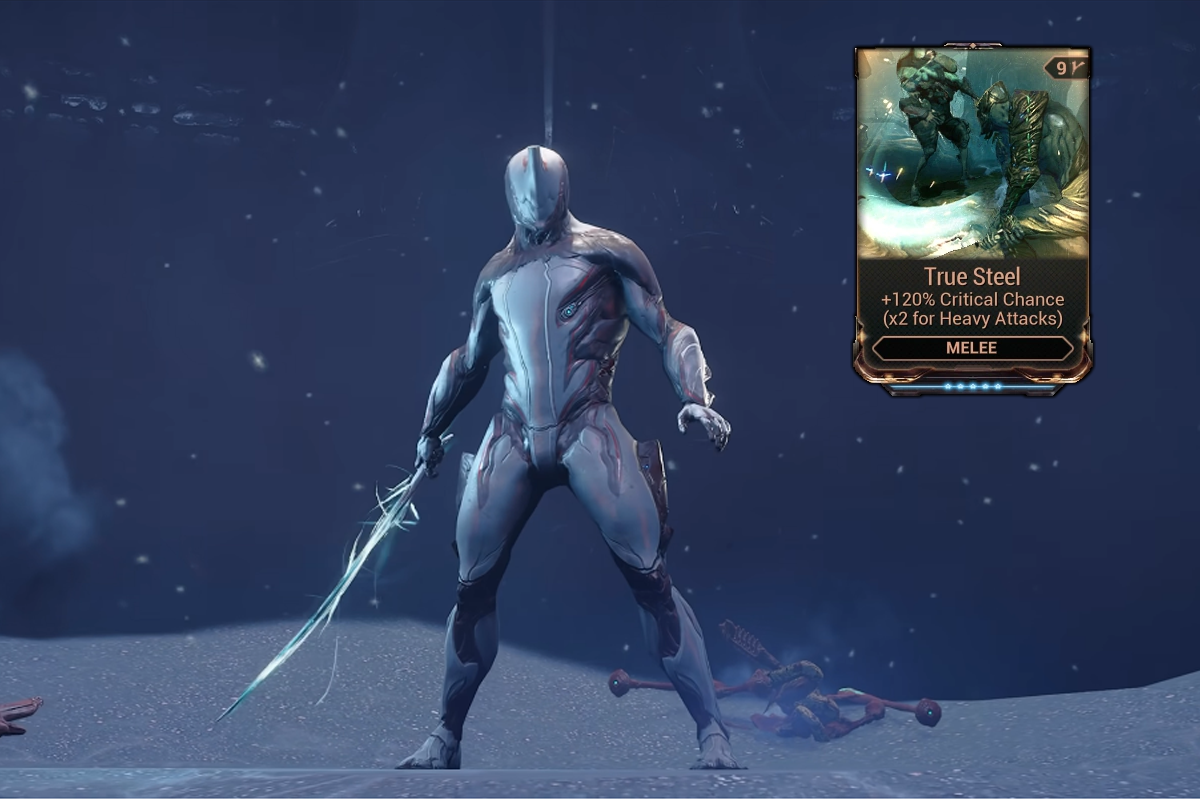 How about if you want to deal critical hits through melee attacks? Don't worry, there's a mod for that too.
True Steel is a Warframe mod that increases the chance of a melee weapon to deal critical damage.
At rank zero, it gives +20% to your melee crit chance. At rank five, it gives a huge boost of +120%!
True Steel's mod rarity is also listed as common, so it's a mod that's not difficult to farm for, especially for beginner players.
Reach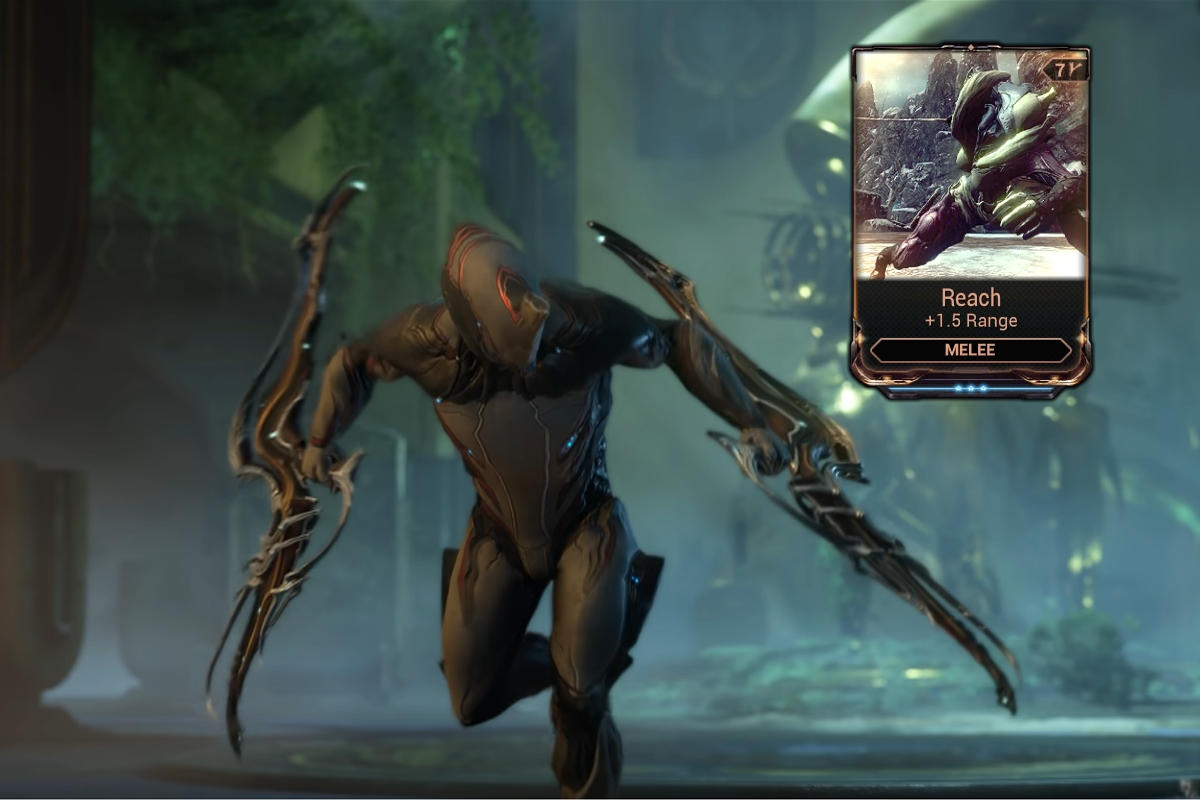 Have you ever attacked an enemy with your melee weapon and found yourself not reaching certain enemies?
Crit mods aren't the only way to boost your melee attacks and improve your melee game. You can also make sure that your melee hits actually hit your enemies. No need to feel short, range-wise, with Reach!
Reach is a Warframe mod that increases your melee weapon's attack range. At its lowest rank, it gives +0.375m, while its highest rank gives +1.5m. It's also a common mod, so farming for it won't be difficult.
Do take note that Reach can't increase the throw distance of glaives, but it does increase Helios's range if it's installed on a Deconstructor.
Hornet strike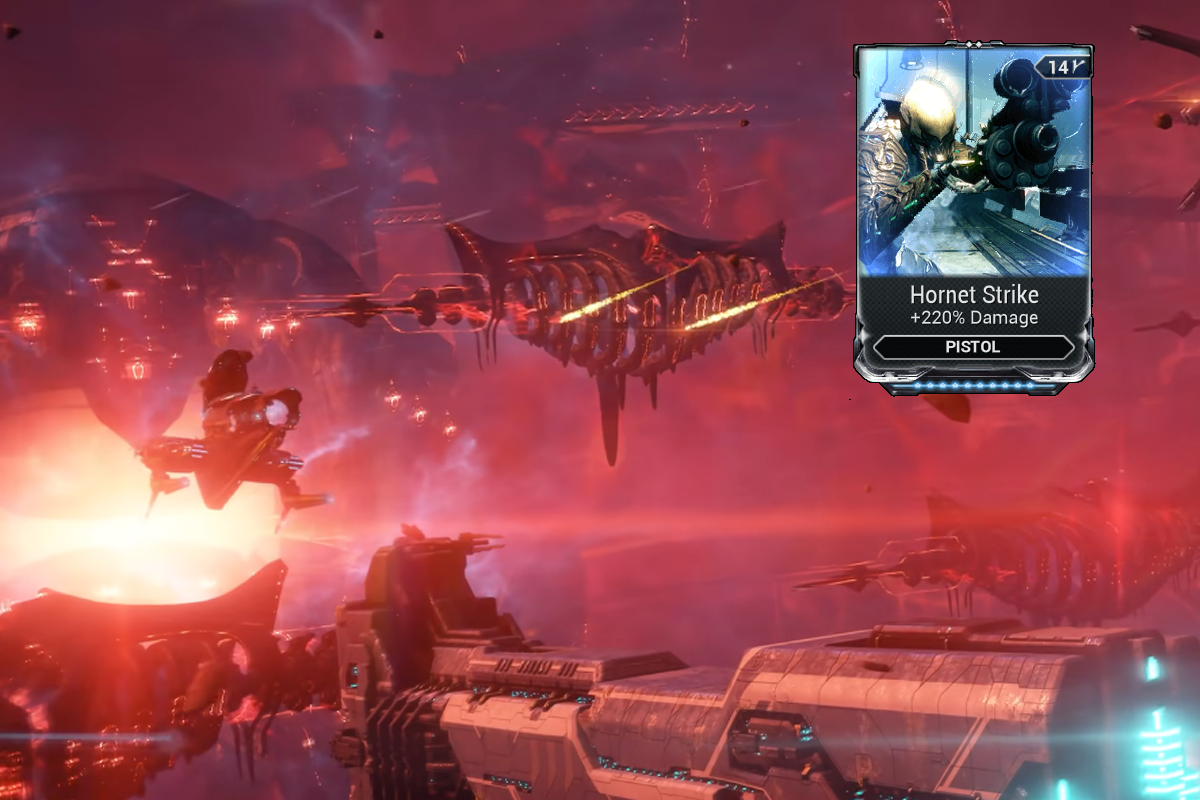 We've given primary weapons lots of mods and attention. This time, it's the secondary weapons' moment to shine.
Hornet Strike is a mod that increases a secondary weapon's base damage. Its rarity is uncommon, and it gives a +20% boost at its lowest rank and a +220% damage on its highest rank.
Kunais, pistols, and other secondary weapons might not be your main damage-dealing weapon of your choice, but it's good to give them a boost, too. Every little boost helps!
Vacuum and Fetch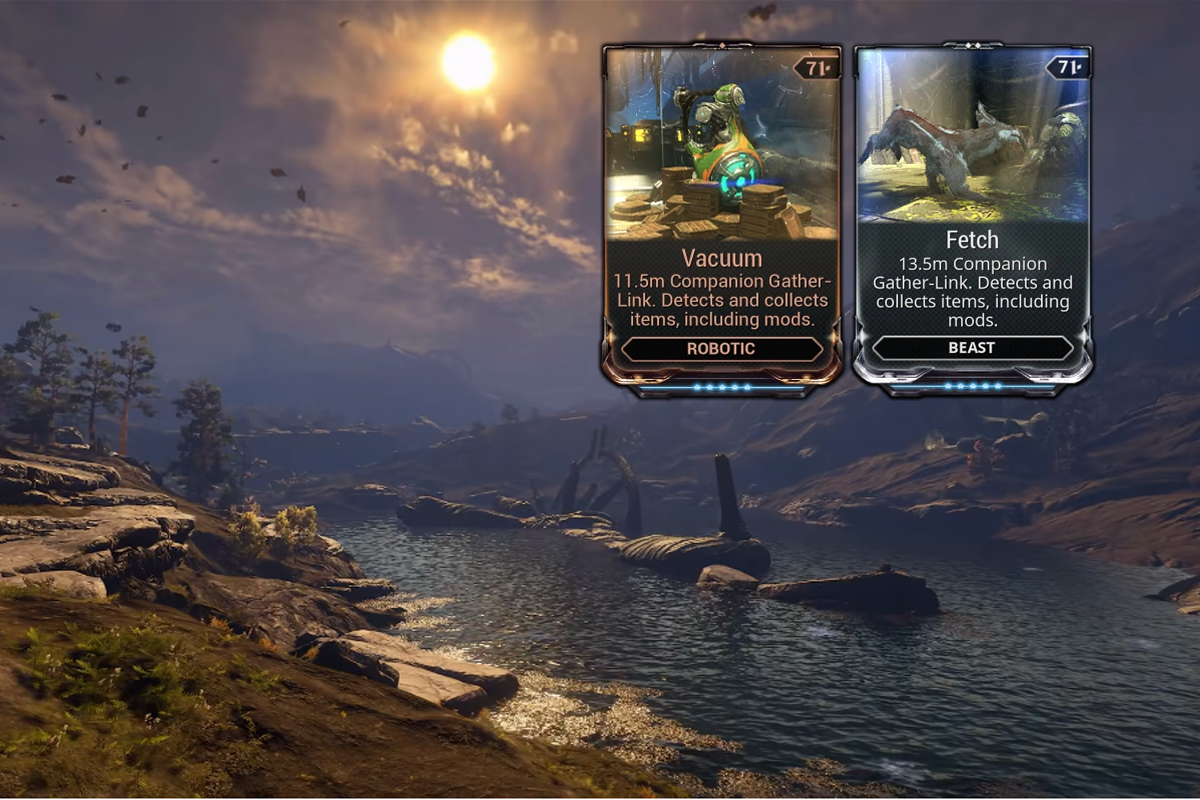 And our pick for the best Warframe mods are Vacuum and Fetch!
Getting boosts for health, shield, and weapon attacks is all well and good, but the quality of life that instantly looting brings is immense.
Vacuum is a sentinel mod, while Fetch is a companion mod. These two mods do something similar: they pull pickups, ammo, and mods that are dropped farther away from you.
With these mods, you don't have to worry about picking up loot after loot or missing a rare mod. These will immediately detect items, gather it towards you, and collect it.
Easy-peasy-lemon-squeezy looting!