The Winner
We received over 10,000 submissions from James Bond fans keen to be awarded this dream job. We carefully reviewed the applications and it was tough to pick just one winner.
We are happy to announce that we have selected James Fichter as the best candidate to Get Paid to Binge-Watch James Bond Movies!
Sharing a first name with our hero, and born the same year as the first Bond film was released, James shared his passion for the franchise with us via a "007 reasons why." James is a gadget aficionado, selling them through his retail website. He's even co-created a James Bond style Credit Card Lock Pick.
We hope James Enjoys the next 30 days of Bond movies!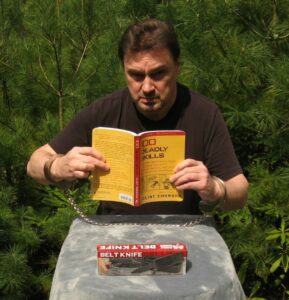 To celebrate the release of the 25th (official) James Bond film, No Time to Die, Nerd Bear will pay one super fan $1,000 to watch all 24 movies starting from Dr. No right up to Spectre. That's over 51 hours of films, 6 different 007s, and too many martinis!
No Time To Die was due to be released in April but now has been pushed back to September 30 2021. I know. We're disappointed too, but we hope this dream job will keep you going while you wait!
The Candidate
We're looking for a James Bond super-fan who will not only watch the movies but will have to take notes too.
You will:
Love the franchise with a passion.
Have good attention to detail.
Have the time to watch all 24 movies over a 30 day period.
Have an active social media following so you can keep us updated as you go.
Applicants must be 18 years or older and a US citizen or permanent resident to apply for this job.
The Job
The winner will be required to watch all 24 movies and complete a simple worksheet over 30 days.
The films they will be watching are:
Dr. No (1962)
From Russia with Love (1963)
Goldfinger (1964)
Thunderball (1965)
You Only Live Twice (1967)
On Her Majesty's Secret Service (1969)
Diamonds Are Forever (1971)
Live and Let Die (1973)
The Man with the Golden Gun (1974)
The Spy Who Loved Me (1977)
Moonraker (1979)
For Your Eyes Only (1981)
Octopussy (1983)
A View to a Kill (1985)
The Living Daylights (1987)
Licence to Kill (1989)
GoldenEye (1995)
Tomorrow Never Dies (1997)
The World Is Not Enough (1999)
Die Another Day (2002)
Casino Royale (2006)
Quantum of Solace (2008)
Skyfall (2012)
Spectre (2015)
The Reward
You will receive a $100 Amazon gift card to rent the movies (on Amazon Prime). On completion of the worksheet, you will also receive $1000 and a $50 AMC gift card so you can watch the latest release.
The Application
You will need to fill out the application form below and tell us why you are a James Bond fan and deserve this job. Your enthusiasm for the franchise will play a big part in our selection process. The application process closes at 12 PM on April, 16 2021. Only applications submitted via the form below will be considered. Applications received after the deadline will not be considered. Full Terms and Conditions are below.
Thank you for your interest. This is now closed.
Terms and Conditions
The rules of the competition and the prize for the winner are as follows:
The promoter of this competition is Near Bear who is located at NerdBear, 9169 W State St, #872, Garden City ID 83714 .
Employees of NerdBear or their family members or anyone else connected in any way with the competition or helping to set up the competition shall not be permitted to enter the competition.
Persons must be at least 18 years old or otherwise have reached the age of majority under the laws of the state where they reside in order to participate.
Only residents of the United States are eligible to participate.
VOID WHERE PROHIBITED.
There is NO ENTRY FEE AND NO PURCHASE NECESSARY TO ENTER THIS COMPETITION. Any purchase or consideration otherwise given by entrants will not improve one's chances of winning.
The route to entry for the competition and details of how to enter are available via www.NerdBear.com. Individuals may enter to win by filling out the form on NerdBear's website. Entrants will be asked to provide their name and contact information so that NerdBear can notify the winner of the results.
The closing date for entry will be April 16, 2021, at 12:00 PM EST. After this date, no further entries to the competition will be permitted.
Only one winner will be selected from the entire pool of eligible entries. The selection process will be at the discretion of NerdBear. The winner will be supplied with a $100 Amazon gift card to rent the movies and have 30 days to watch them all and complete the worksheet. The Recipient must already have access to Amazon Prime Video to rent the movies.
If the winner does not follow through with the task required of them, they will not receive the cash prize of $1,000 and the $50 AMC gift card. Funds shall be distributed no earlier than 31 days following Recipient notification.
The winner will be notified by email within 7 days of the closing date. If the Recipient cannot be contacted, are not eligible, or do not claim the opportunity to participate within 5 days of notification, NerdBear reserves the right to withdraw the offer from the Recipient and pick a replacement Recipient.
Get Paid to Binge-Watch James Bond Movies is conducted by NerdBear and is in no way sponsored, endorsed, administered by, or associated with any of the films listed above.
No cash alternative to the prize will be offered. The prize is not transferable. Prizes are subject to availability, and NerdBear reserves the right to substitute any prize with another of equivalent value without giving notice.
The winner agrees to the use of his/her/their name and image in any publicity material. Any personal data relating to the winner or any other entrants will be used solely in accordance with current federal and state data protection legislation and will not be disclosed to a third party without the entrant's prior consent. For more information, see the Privacy Policy at NerdBear.com.
The winner's name will be available 28 days after the closing date by sending a stamped addressed envelope to the following address: NerdBear, 9169 W State St, #872, Garden City ID 83714.
NerdBear reserves the right to cancel or amend this Get Paid to Binge-Watch James Bond Movies and these Terms and Conditions without notice.
NerdBear's decision in respect of all matters to do with the competition will be final, and no correspondence will be entered into.
By submitting an application for Get Paid to Binge-Watch James Bond Movies, applicants agree to be bound by these Terms and Conditions.