It's cherry blossom season! Spring brings cherry blossom trees to your island, and that comes with special DIY recipes and crafting materials.
These won't last long, and you'll have to wait for next year to see them again, so get all the recipes and enjoy the beauty of these trees before they go away!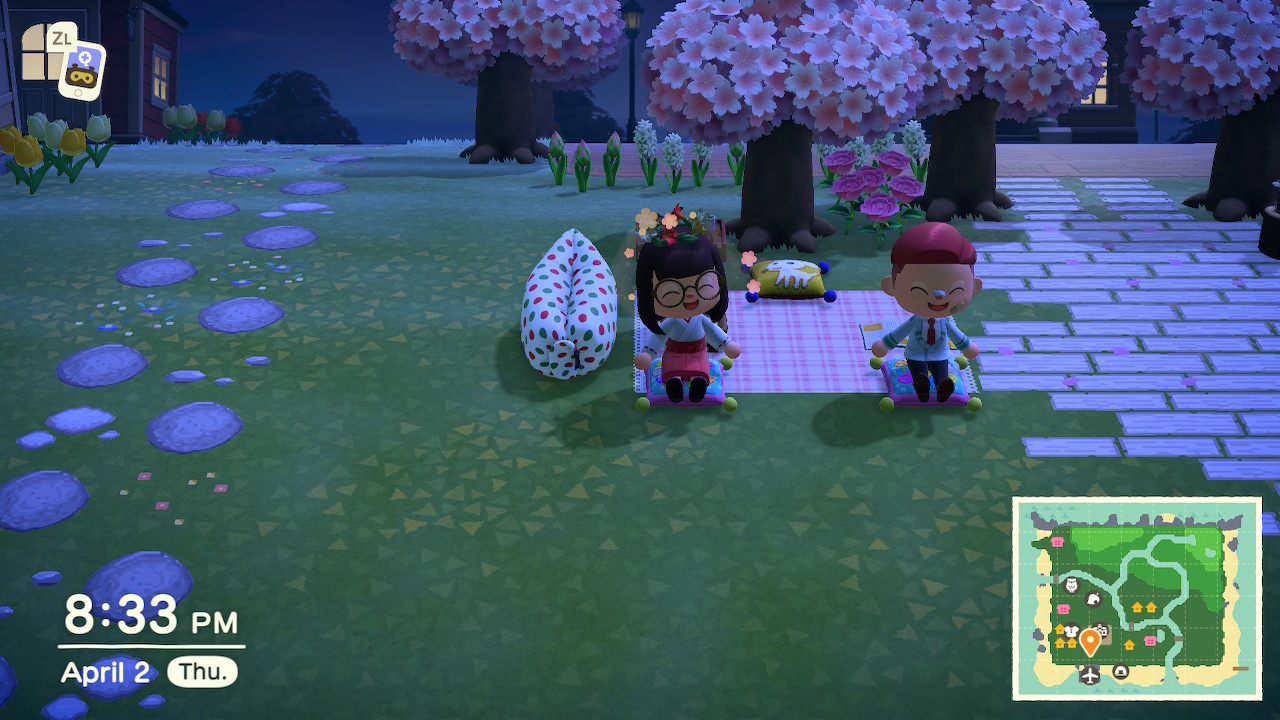 What Is Cherry Blossom Season?
Every spring, the regular trees on your island will temporarily change into cherry blossom trees.
The leaves become pink cherry blossom flowers! You will also see pink cherry blossom petals flying in the wind around your island.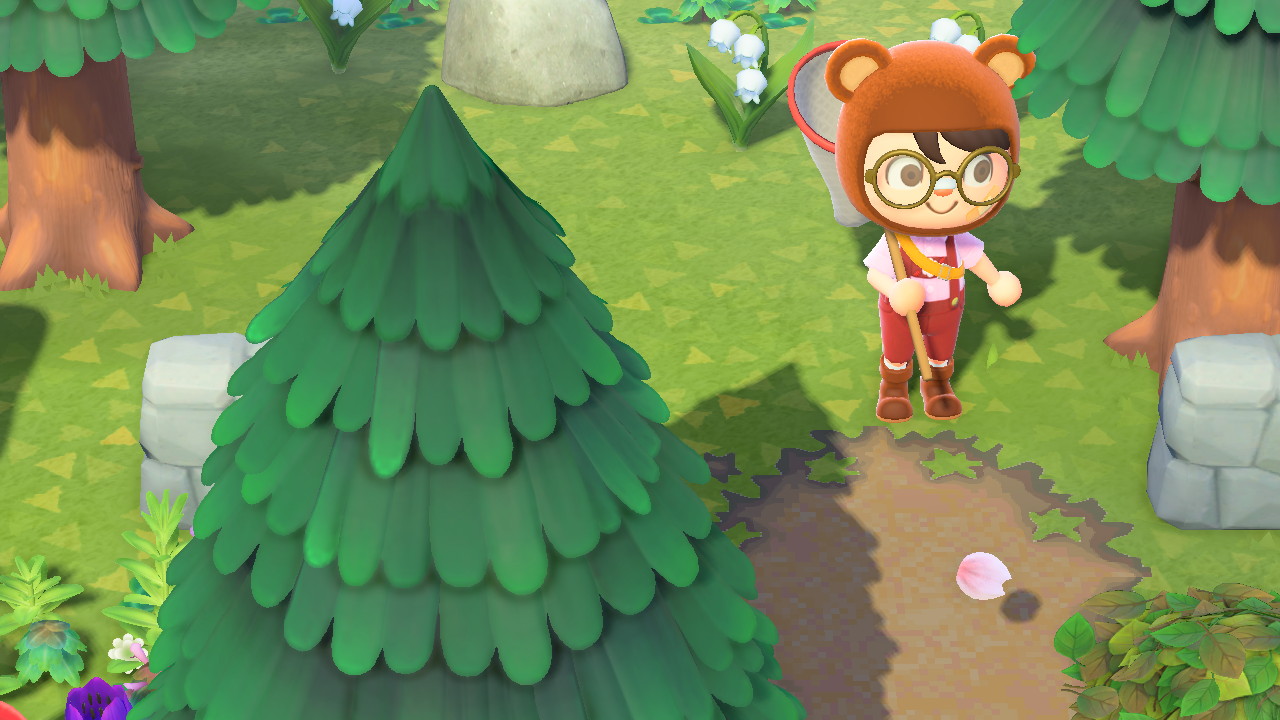 Cherry blossom season will only last from April 1st to April 10th for the Northern Hemisphere players and October 1st to October 10th for our Southern Hemisphere friends.
What To Do To Get Cherry Blossom DIY Recipes:
Tune In to Isabelle's Daily Announcement
During Cherry Blossom Season, Isabelle will gladly tell you about changes in the season.
To celebrate the arrival of the wonderful cherry blossom trees on the island, she will give you one cherry blossom DIY recipe.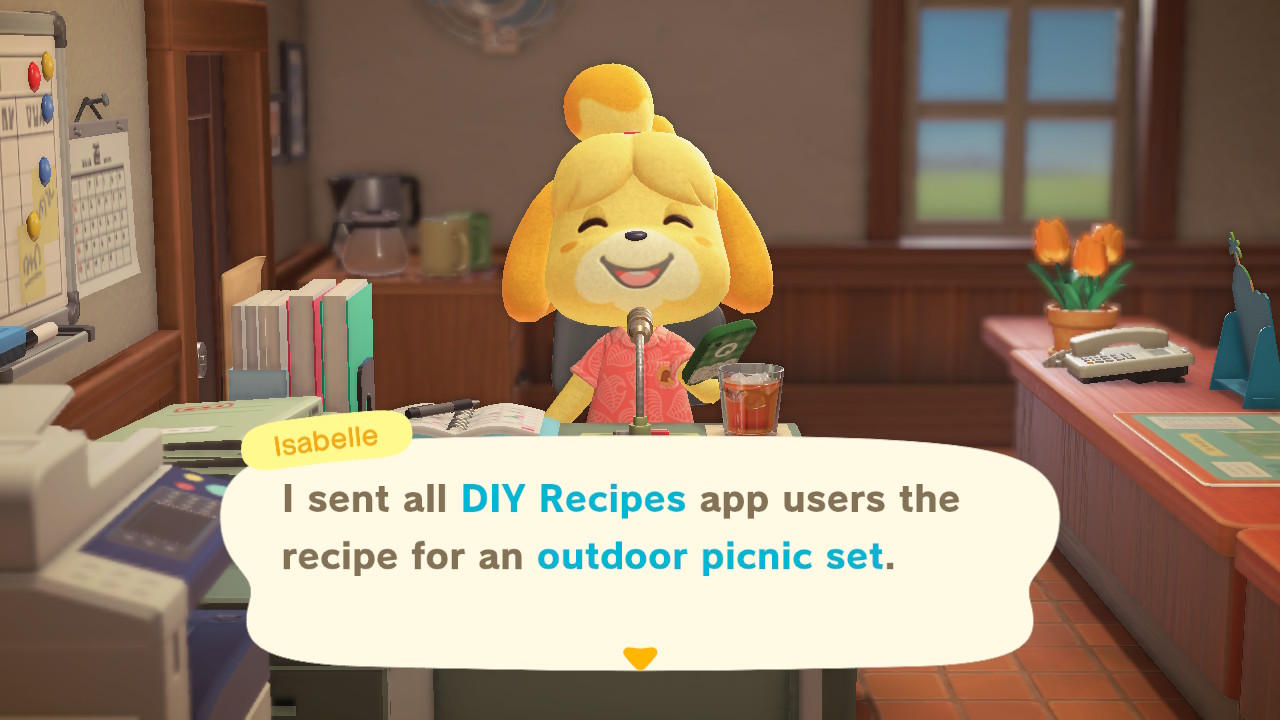 IMPORTANT NOTE: If there are other important announcements within that day or week, such as a new villager moving in, a campsite visitor dropping by, or a fishing tourney on the weekend, she won't tell you about the cherry blossom recipe.
Isabelle will only give you one cherry blossom recipe, and it's the Outdoor Picnic Set. After that, her announcements will go back to normal.
If you didn't get a recipe, try later or another day when she doesn't have other important announcements to share.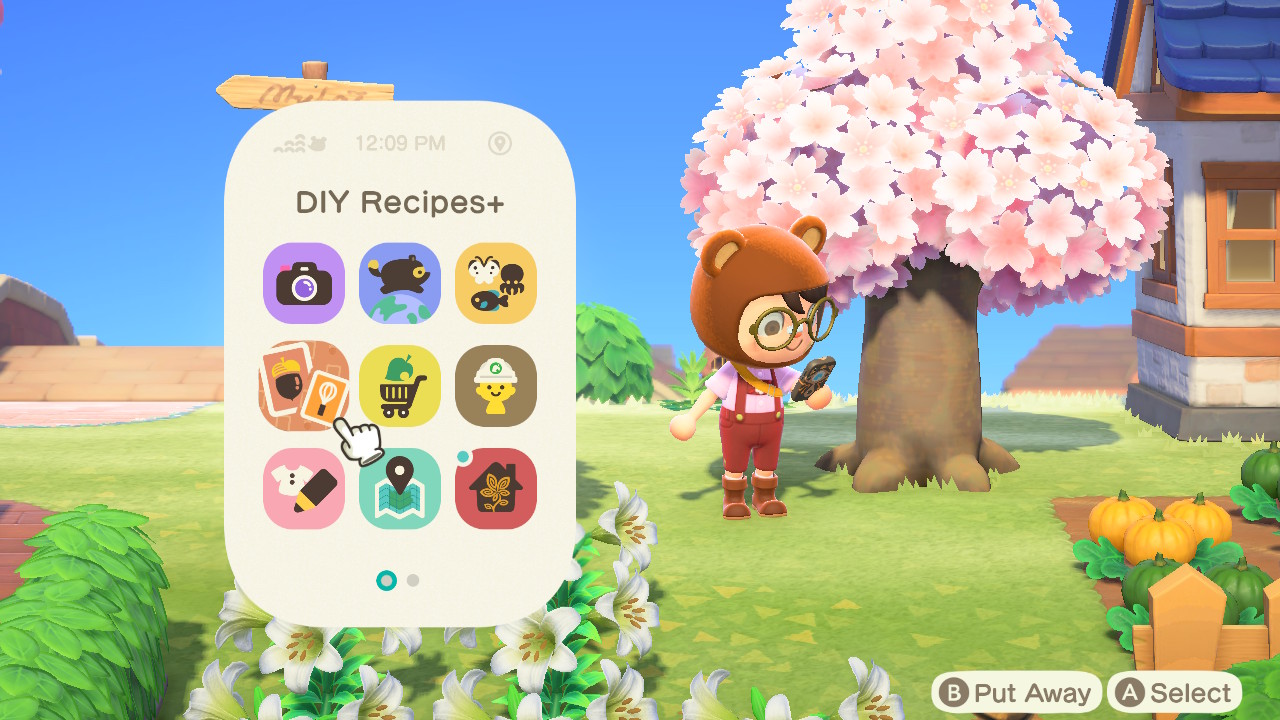 If Isabelle is still not making her recipe announcement, check your DIY Recipes app to see whether you received the recipe already and just missed it.
Pop Balloons
The way to get the rest of the cherry blossom recipes is through popping balloons.
For those new to the game, Animal Crossing balloons are flying balloons with a gift or present attached. They fly through your island's skies from one direction to the other.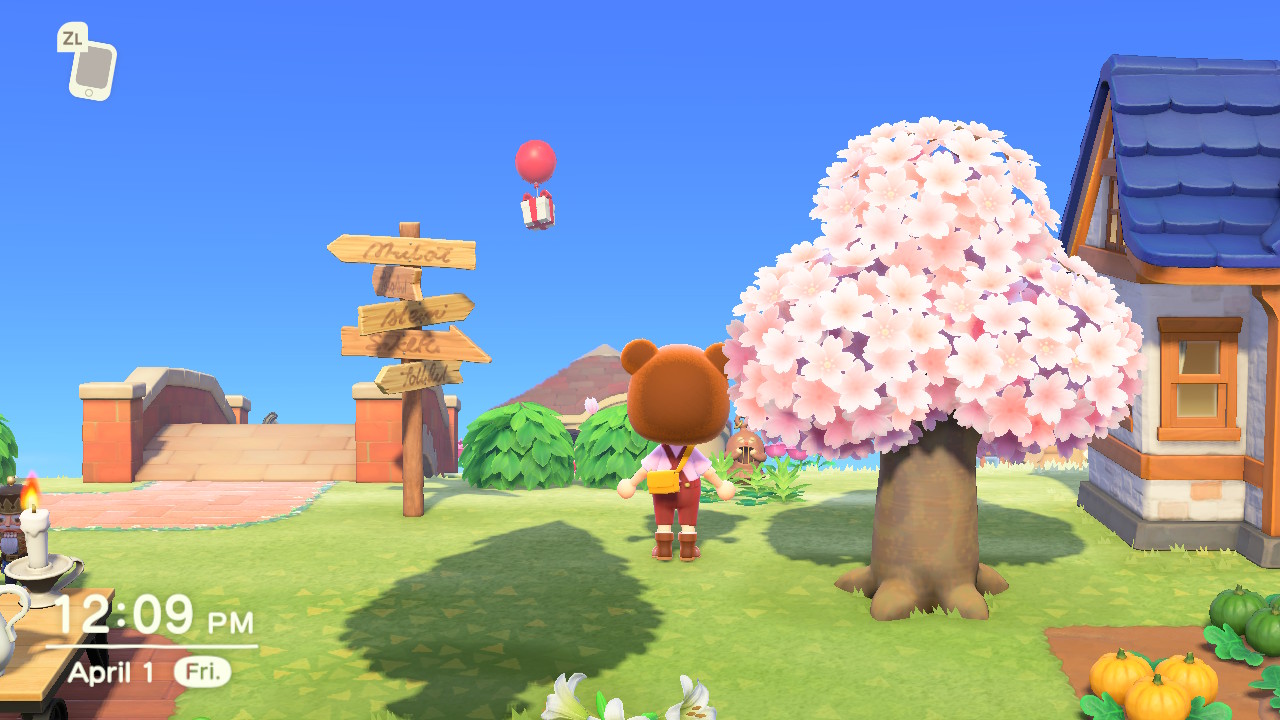 You pop them by using a Slingshot, which is a tool you can buy pre-made from Timmy or Nook's Cranny or craft it on your own.
You can also get the Slingshot recipe from Timmy or Nook's Cranny.
Hold your Slingshot and press 'a' to shoot. You can also long-press 'a' and release it when you've aimed at a balloon.
With that quick refresher course on Slingshots out of the way, let's get back to balloons and recipes. Balloons won't give you recipes all the time.
You can either get crafting materials like iron nuggets or clay, items like furniture or clothes, or Bells.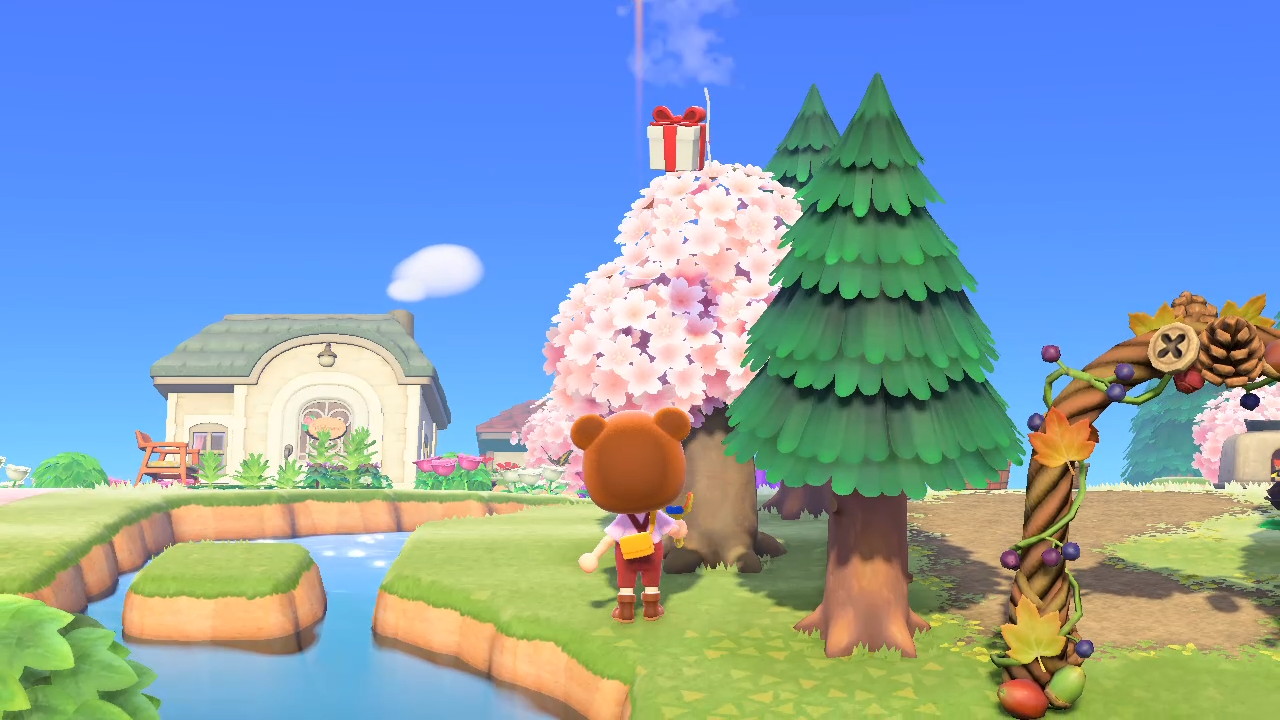 To keep getting recipes, you just have to keep trying. Pop as many balloons as you can during cherry blossom season. If you get duplicate recipes, consider trading with other players!
TIP: For balloons, they can randomly show up every five minutes, usually when the time ends at 4 or 9, e.g. 5:14 or 10:59. It takes a minute or so for the balloon to fly close to your island. To use our earlier example, you will see it upclose at 5:15 or 11:00.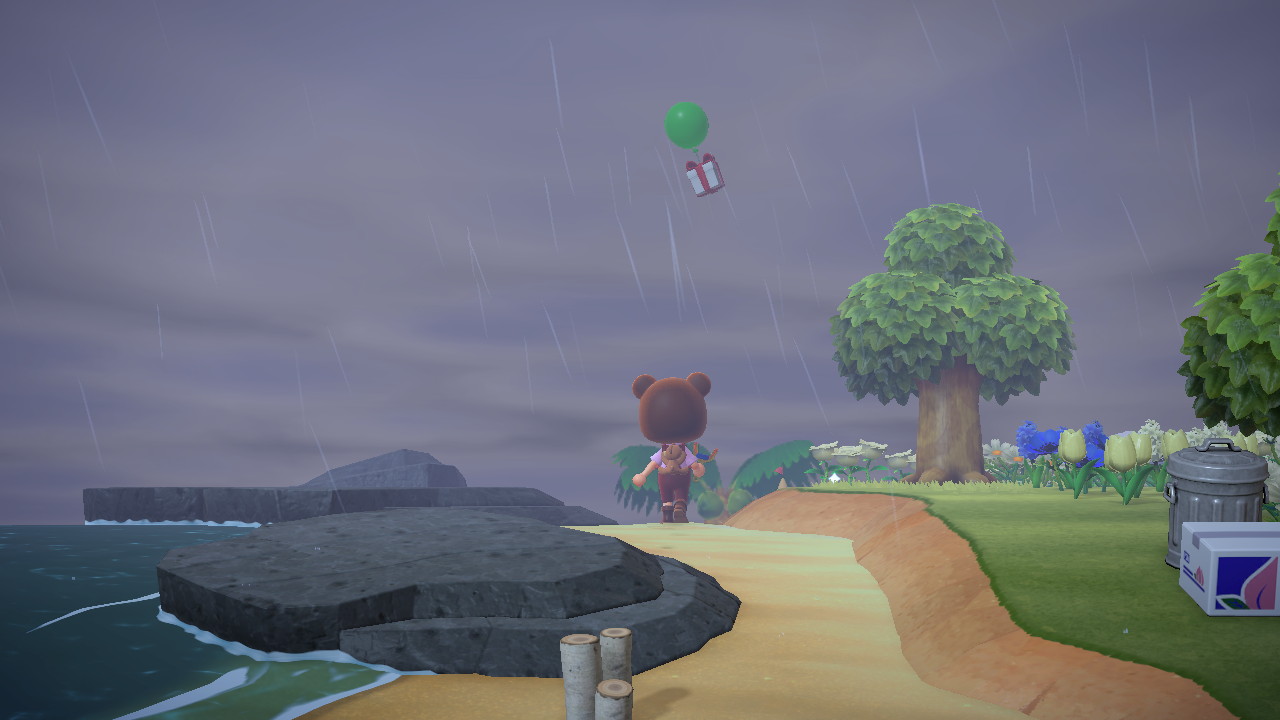 Balloons will also come from one side during the day and switch during nighttime.
For example, your balloons might fly from the left side during the day and float by from the right side during the evening.
This varies per island, so observe your balloons to figure this out.
How to Craft Cherry Blossom Recipes
The cherry blossom petals are the most important ingredients for cherry blossom DIY recipes.
You will see these floating around your island. You have to catch these petals with a net.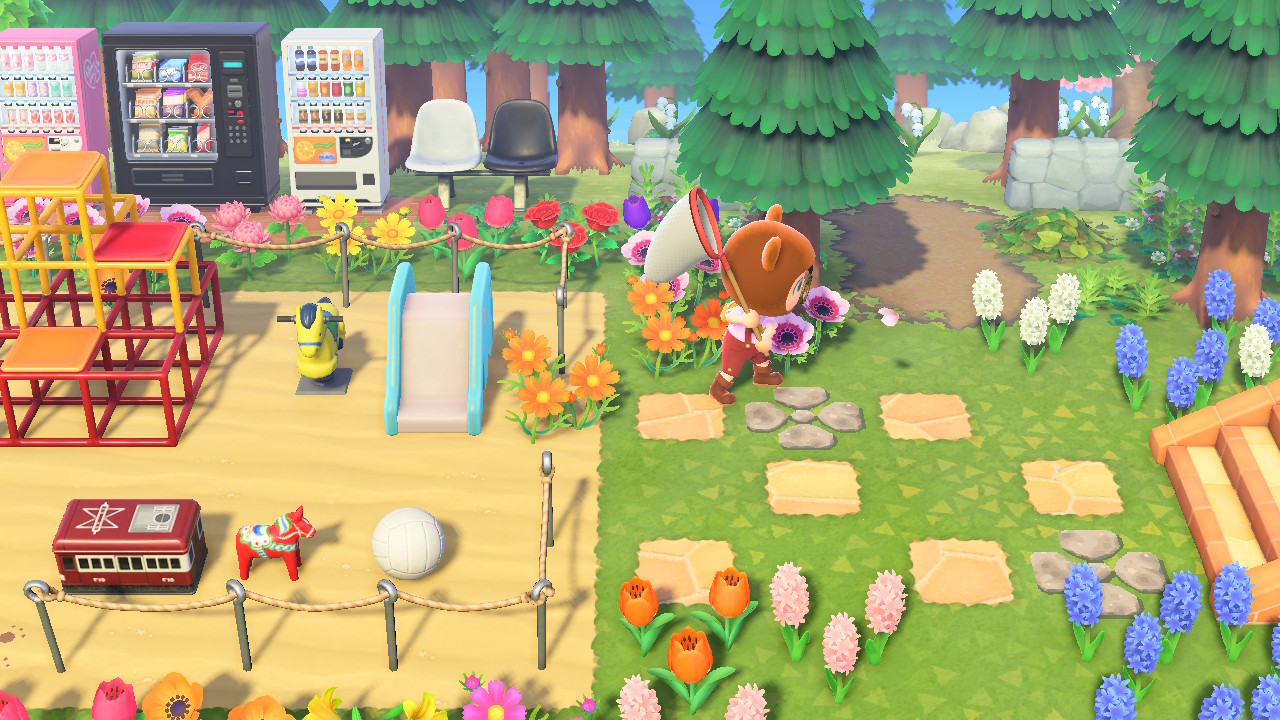 Just catch it like how you would catch a butterfly! Hold your net and press 'a' when you're near a petal. Time it right to catch it! If you miss, the petal will fly away and disappear.
There should be a lot of petals floating around, so don't worry if you miss a few.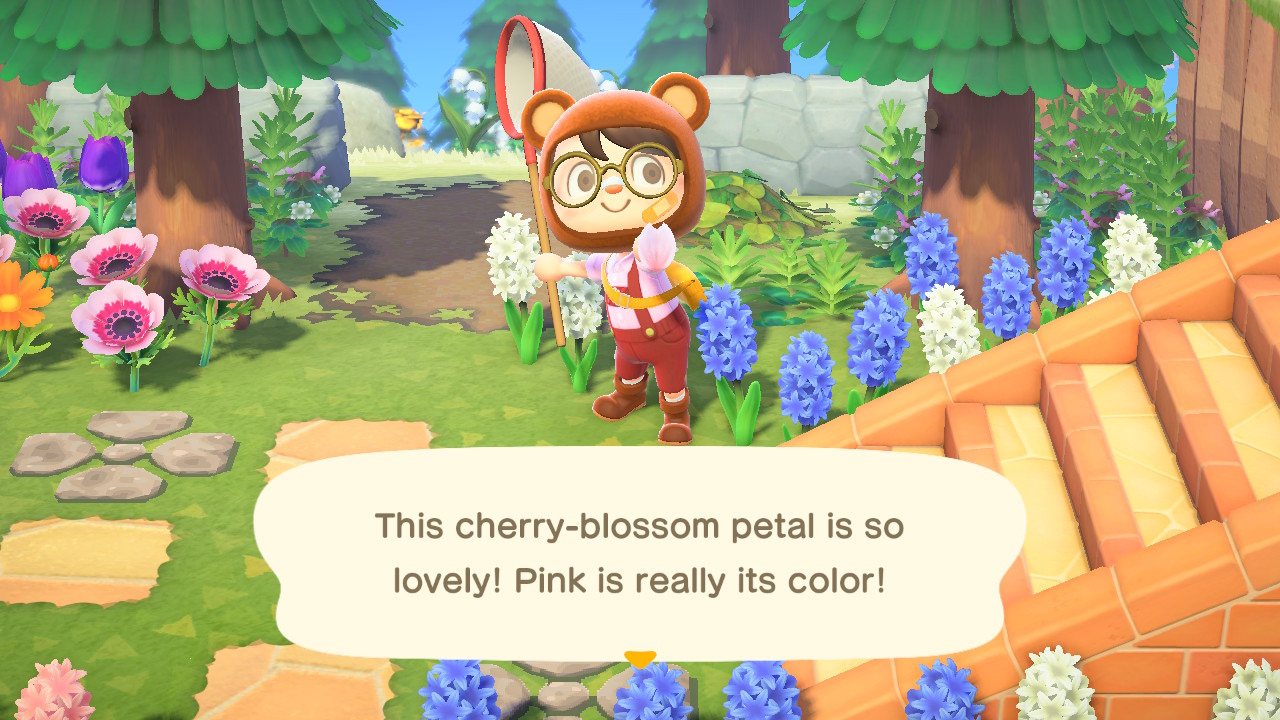 List of Cherry Blossom Recipes
Here's a quick rundown on all cherry blossom recipes and the crafting materials you'll need for them.
IMPORTANT NOTE: A new recipe was added after the 2.0 update! There are now 15 cherry blossom recipes.
Outdoor Picnic Set
Materials Needed: 10 Petals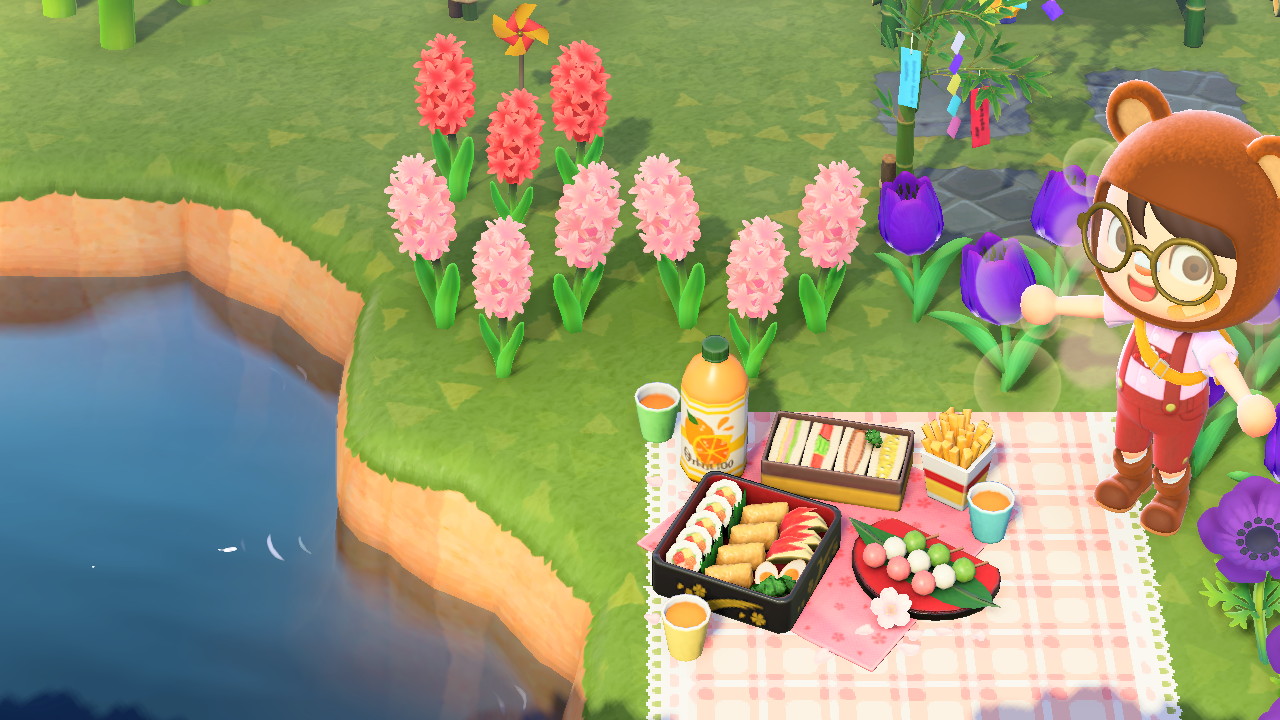 Cherry-blossom Petal Pile
Materials Needed: 5 Petals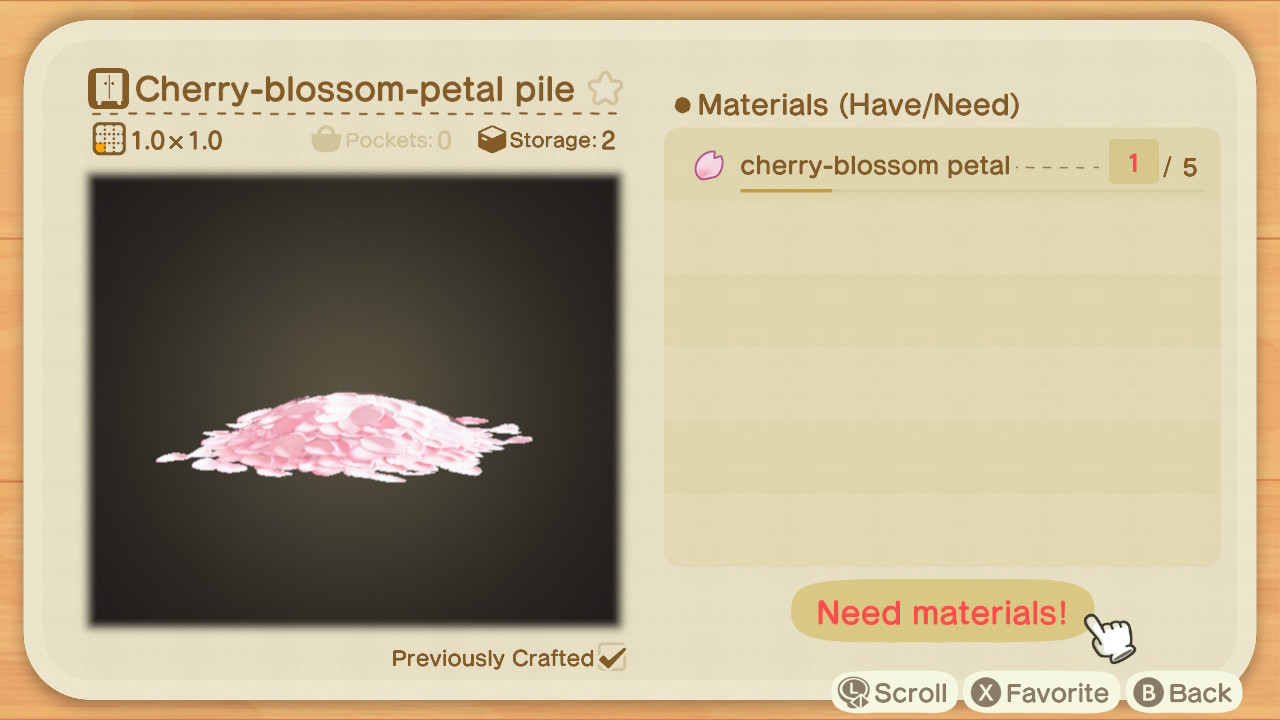 Cherry-blossom Pond Stone
Materials Needed: 3 Petals, 10 Stones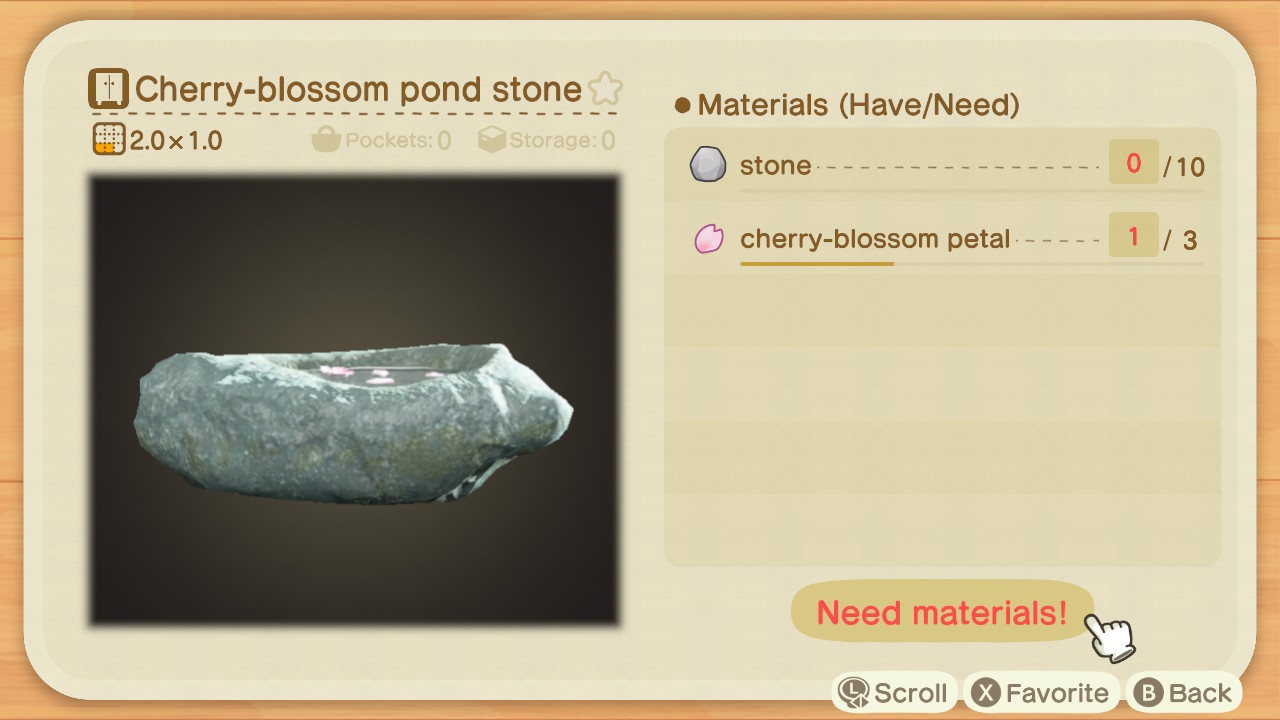 Blossom-viewing Lantern
Materials Needed: 6 Petals, 4 Hardwood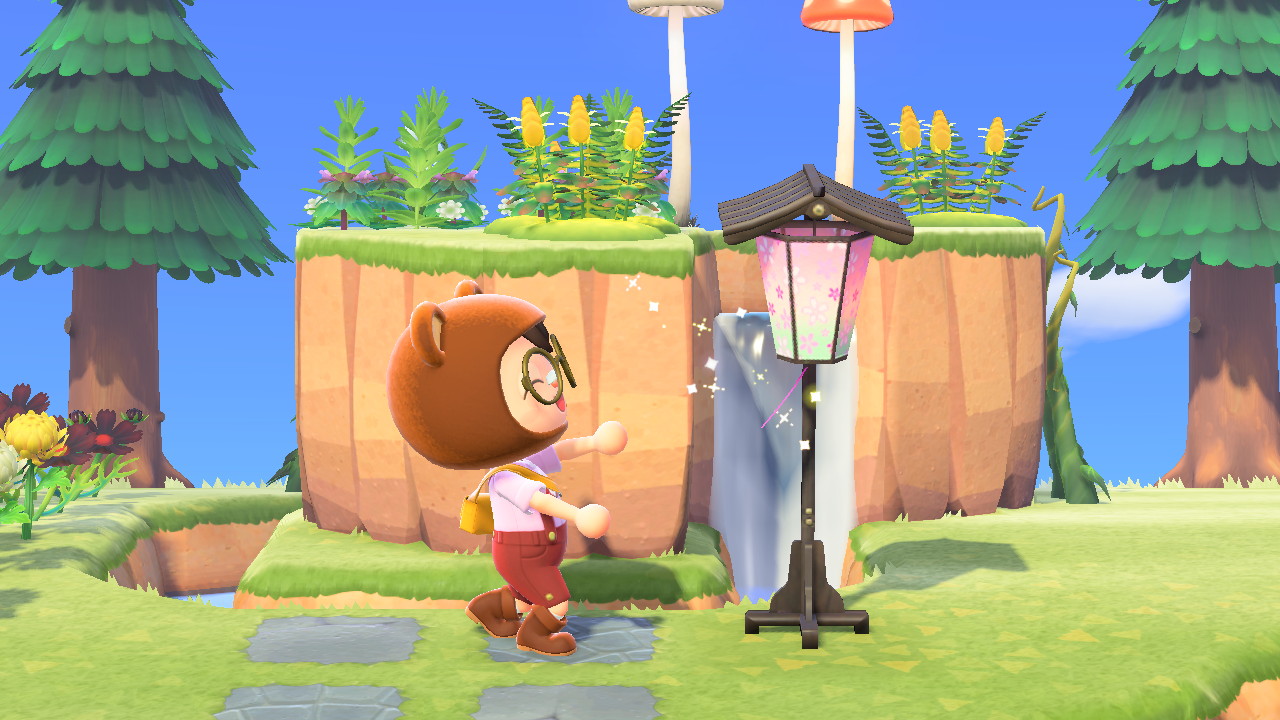 Cherry-blossom Branches
Materials Needed: 8 Petals, 4 Tree Branches, 5 Clay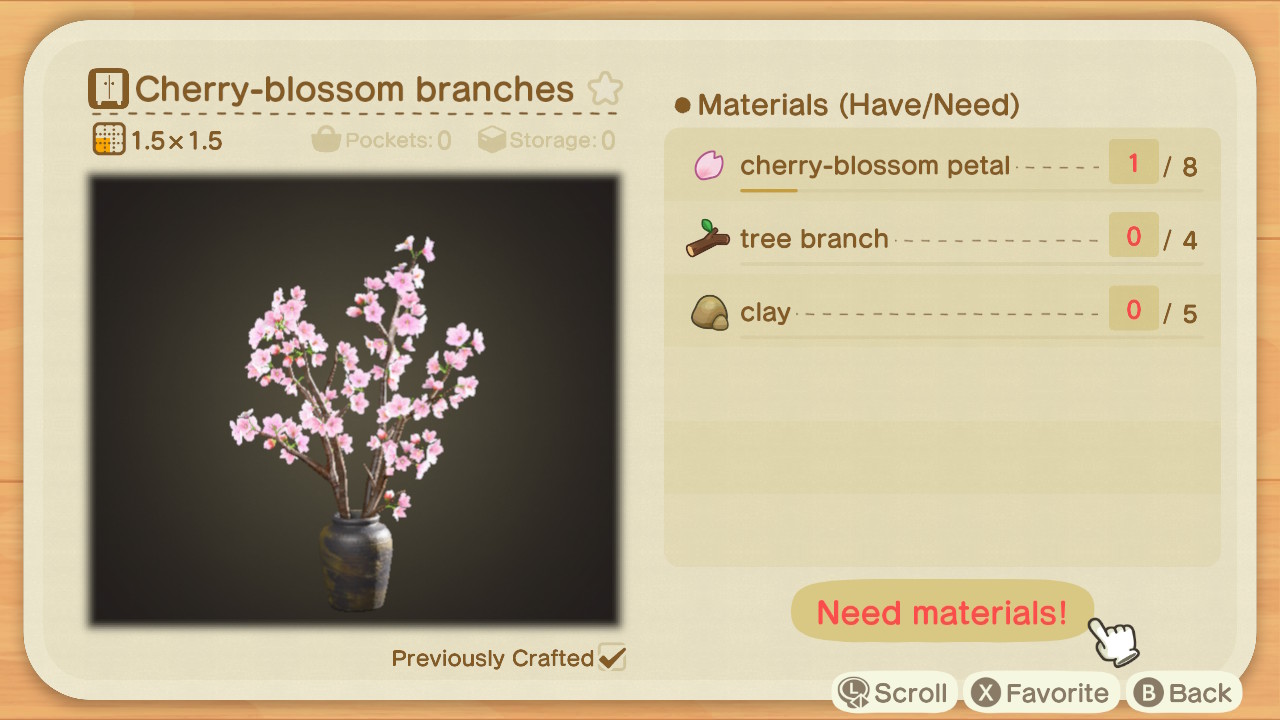 Cherry-blossom Bonsai
Materials Needed: 6 Petals, 2 Hardwood, 3 Clumps of Weeds, 3 Clay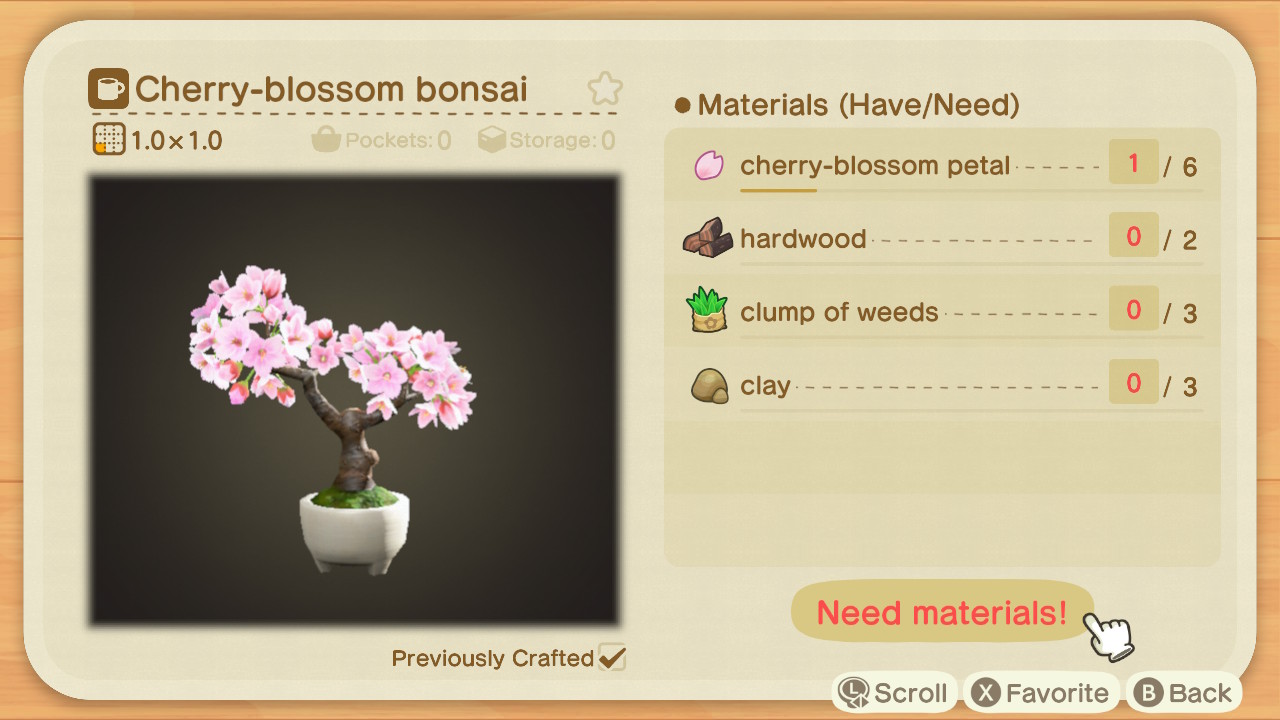 Cherry-blossom-Trees Wall
Materials Needed: 10 Petals, 5 Hardwood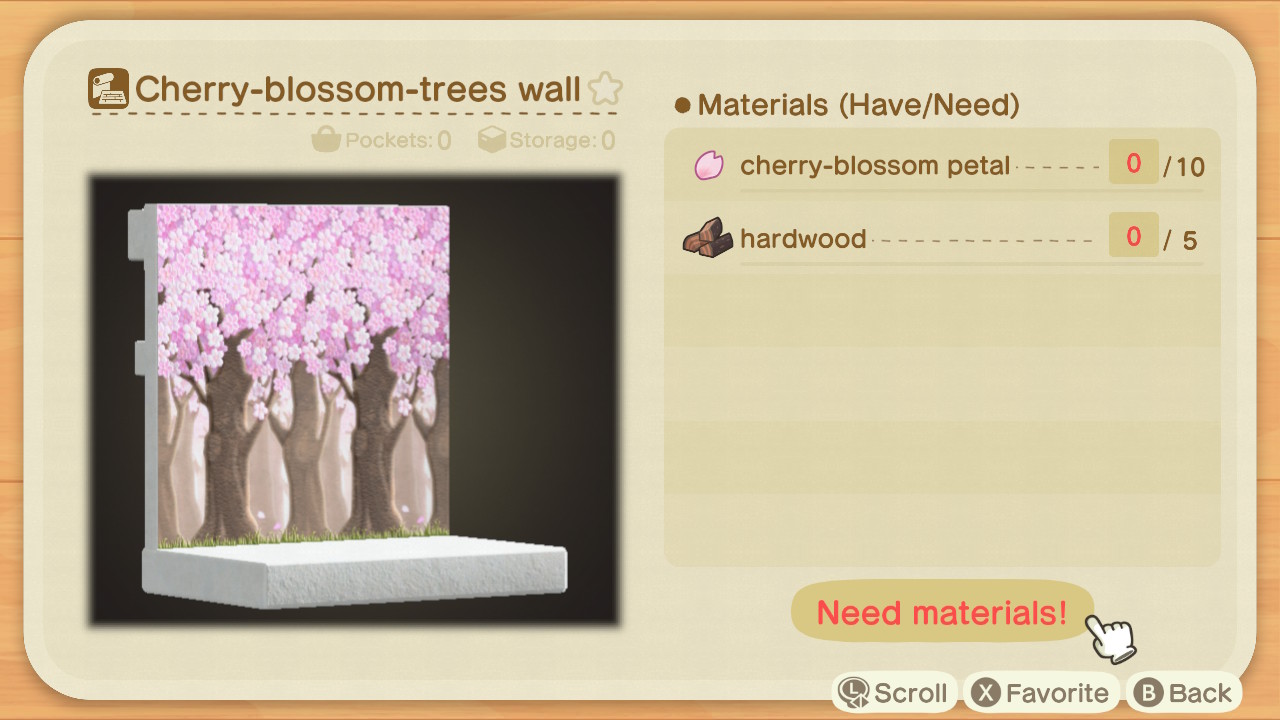 Cherry-blossom Flooring
Materials Needed: 10 Petals, 20 Clumps of Weeds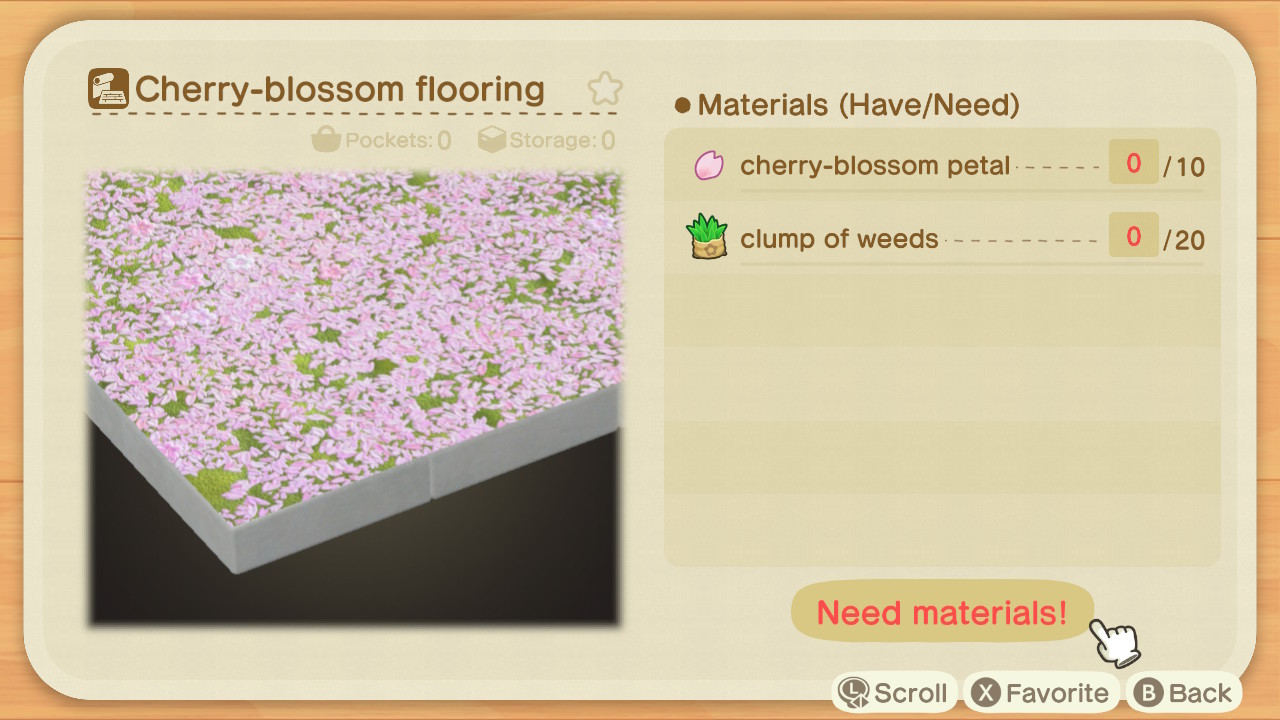 Sakura-wood Wall
Materials Needed: 5 Petals, 10 Wood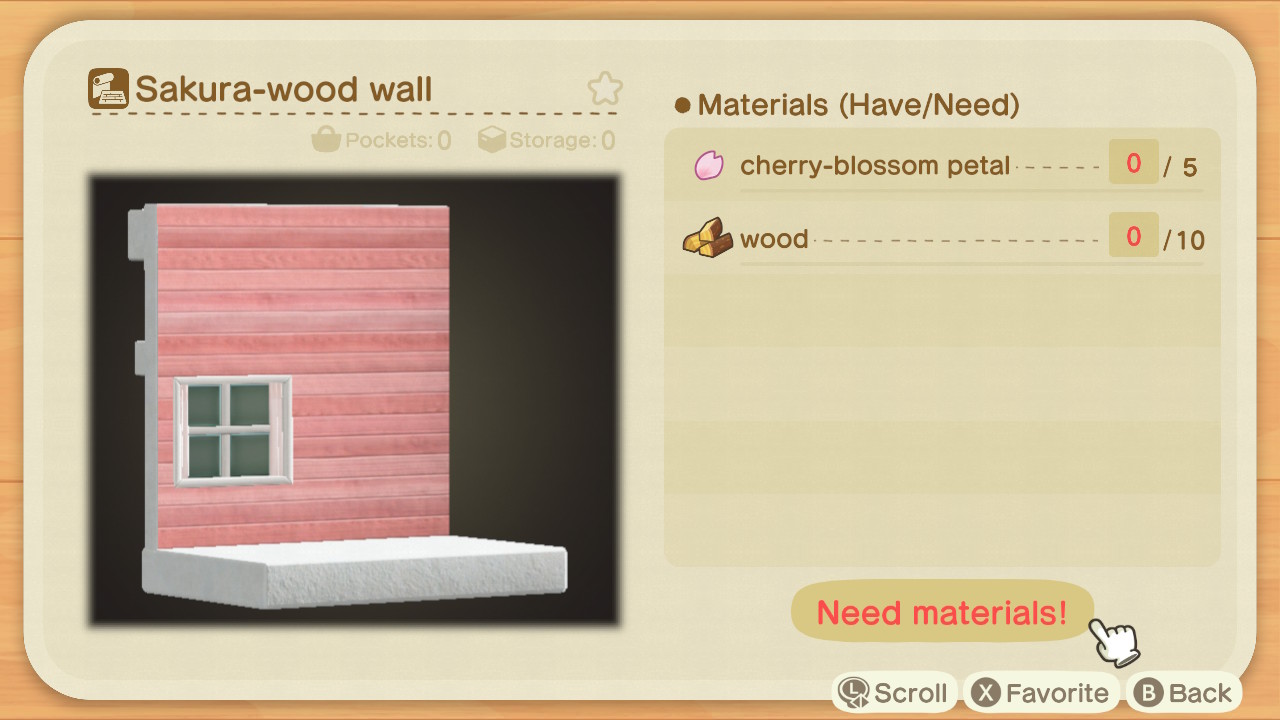 Sakura-wood Flooring
Materials Needed: 5 Petals, 10 Wood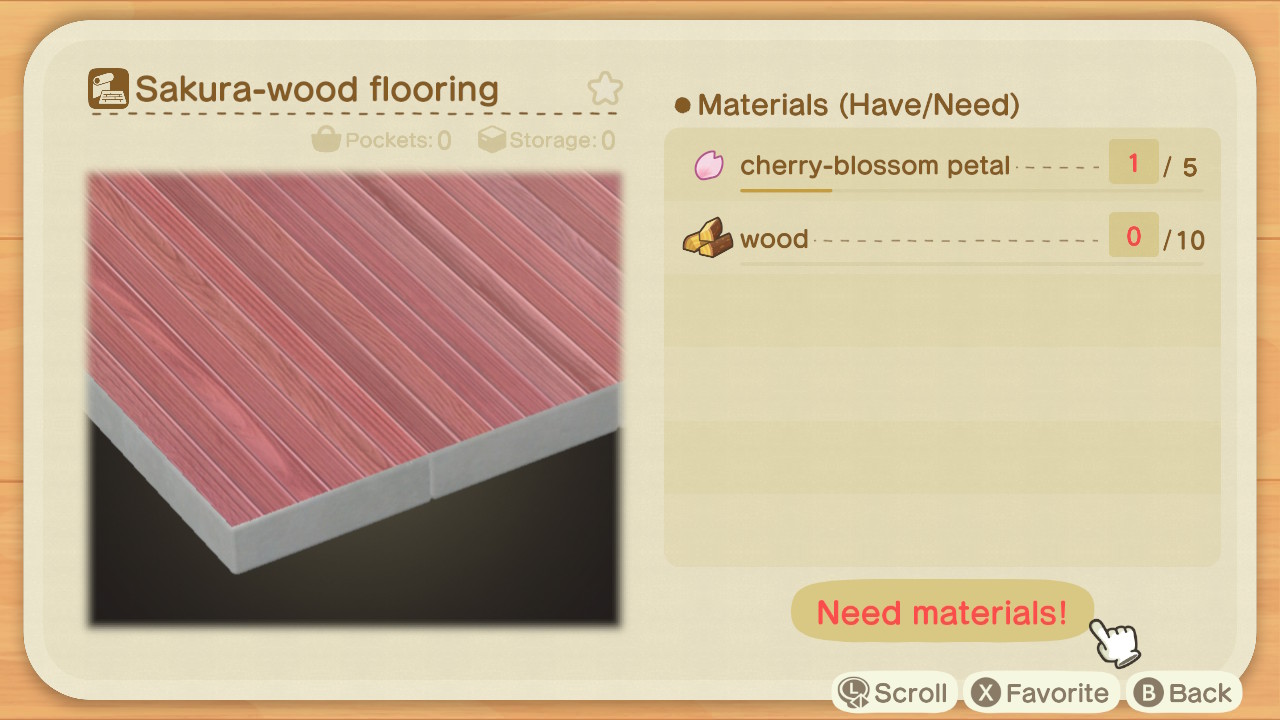 Cherry-blossom Clock
Materials Needed: 5 Petals, 1 Iron Nugget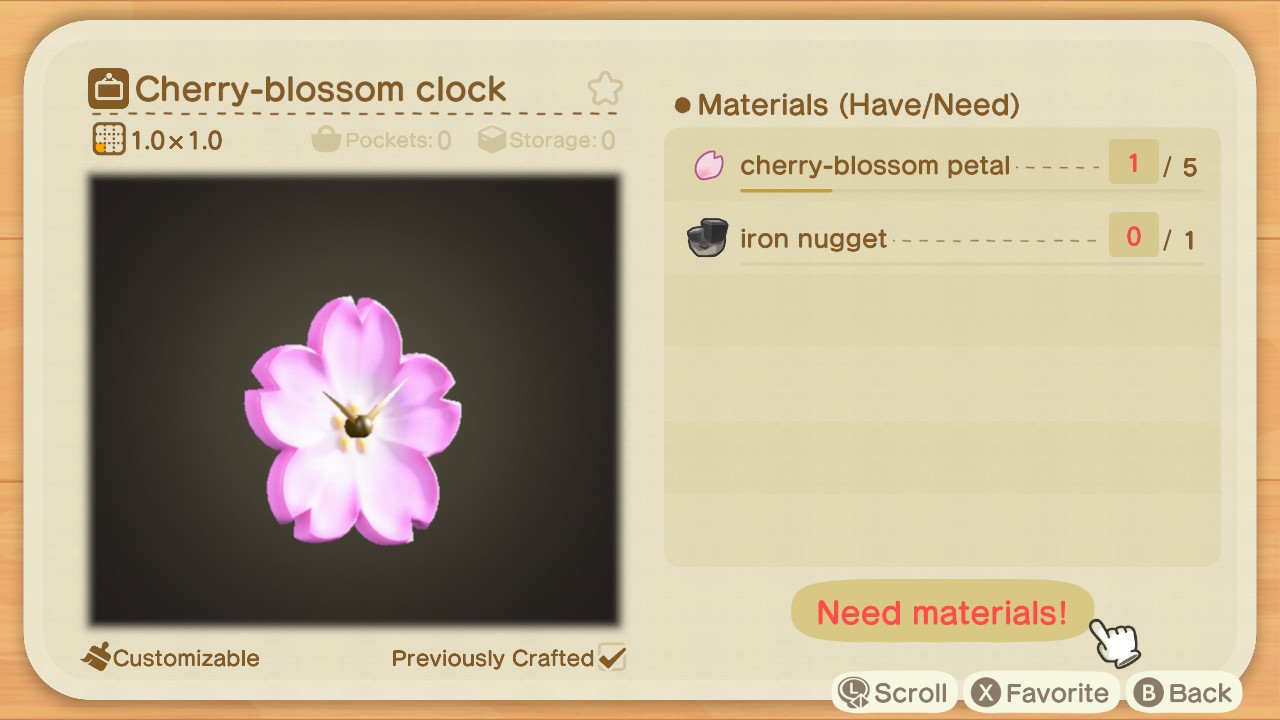 Cherry-blossom Rug
Materials Needed: 6 Petals
IMPORTANT NOTE: This is the new recipe!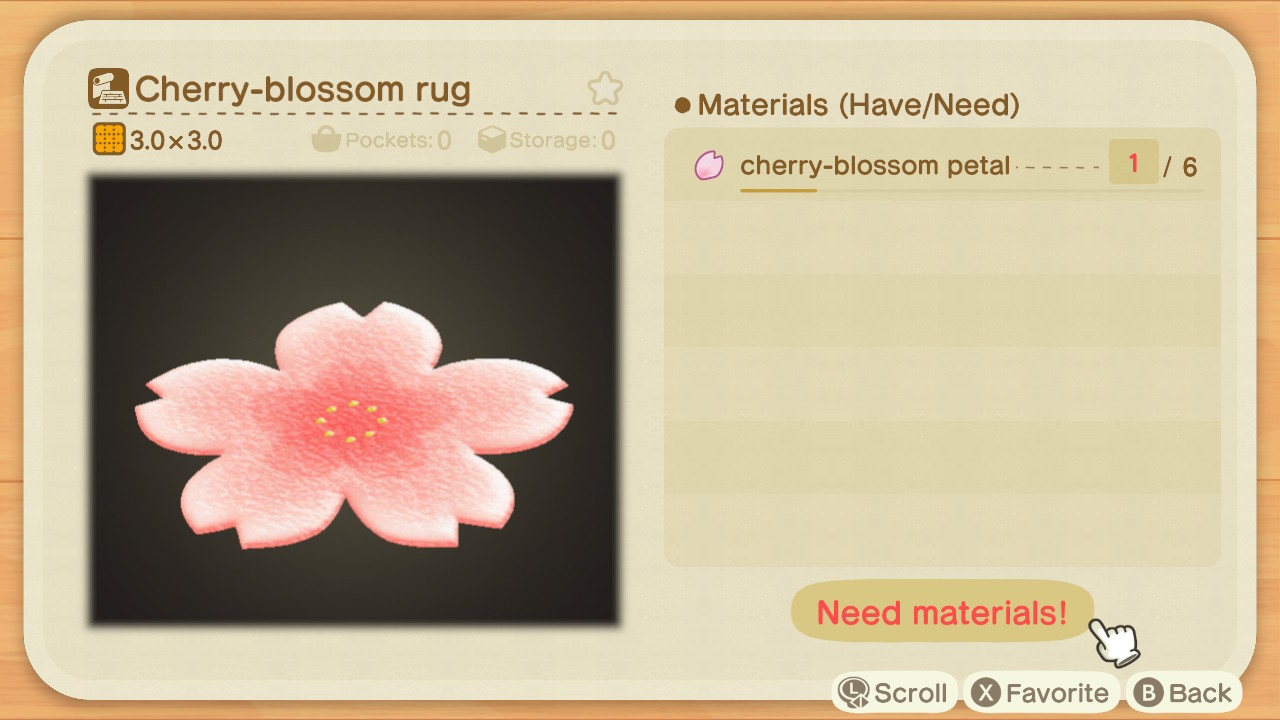 Cherry-blossom Pochette
Materials Needed: 6 Petals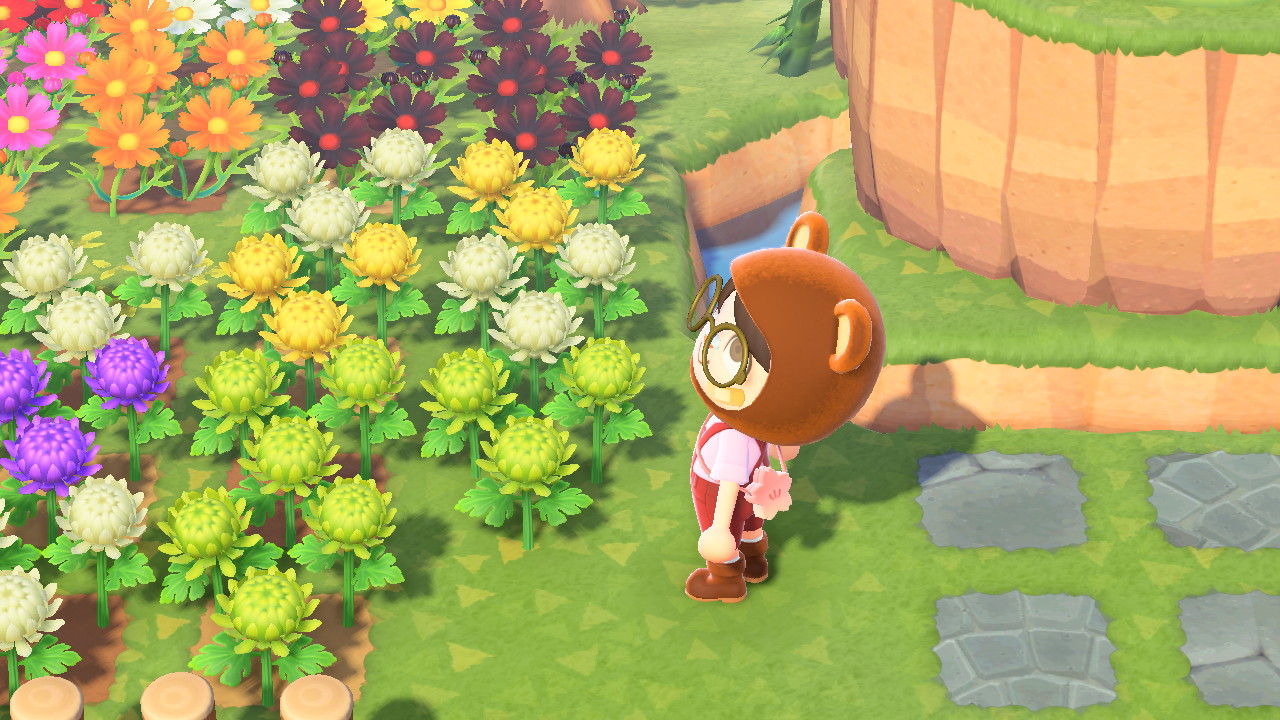 Cherry-blossom Wand
Materials Needed: 3 Petals, 3 Star Fragments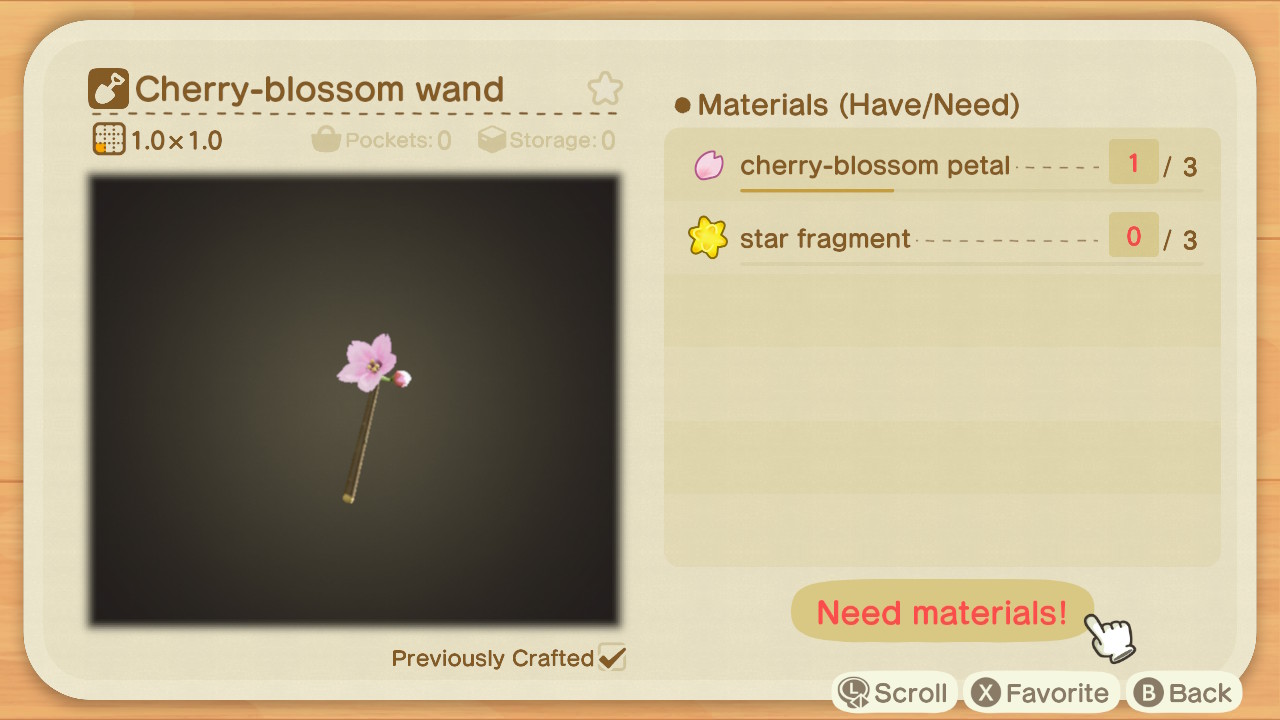 Cherry-blossom Umbrella
Materials Needed: 7 Petals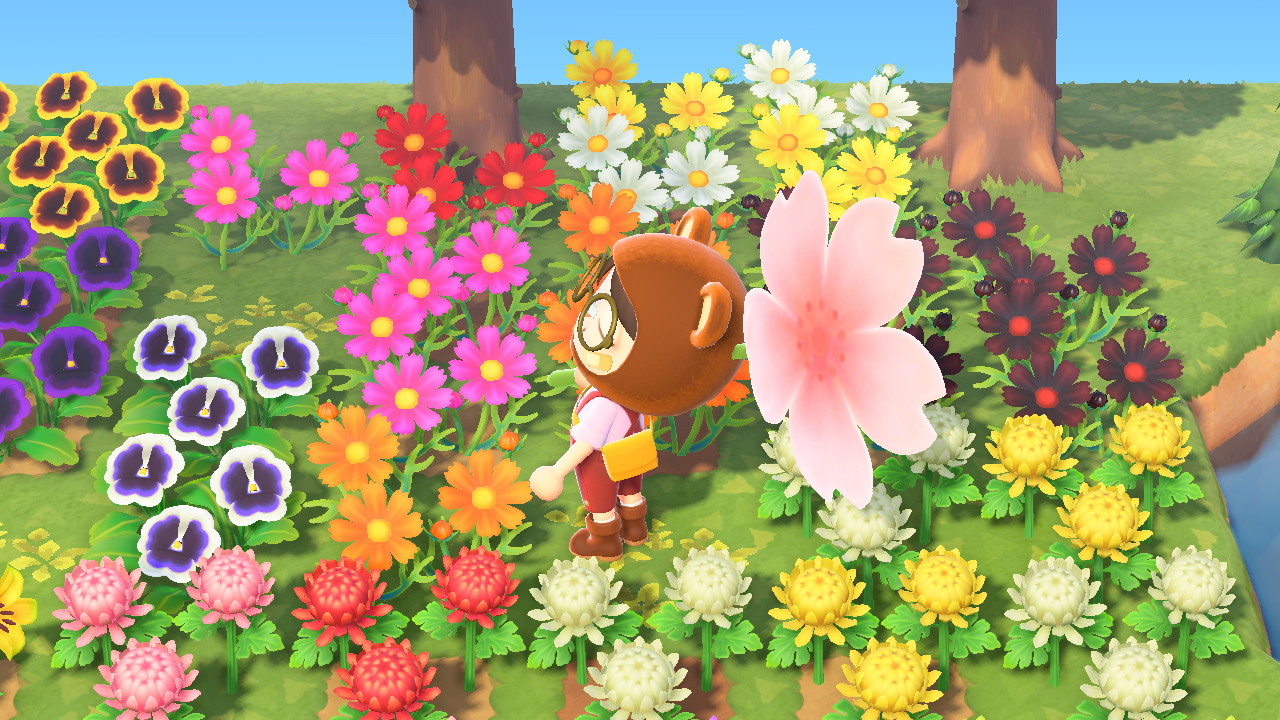 And that's it for our Cherry Blossom Recipe Guide. Pop all the balloons and net all the petals in the air. Enjoy the cherry blossom season while it lasts!