The Bard is one of the original A Realm Reborn jobs and one of the most iconic jobs in the Final Fantasy universe. Bards use their songs to buff allies and enfeeble or damage enemies.
Depending on your previous experience in Final Fantasies, the Bard job in FFXIV may be a little different. In FFXI, the other MMO from Square Enix, Bards have a passive role that leaves them singing and pulling; they have a minimal role in the actual combat.
FFX-2's bard equivalent, the songstress, was also a combat-light job that focused on channeled status effects. Yuna, Rikku, or Paine would do a little dance for several turns, not doing a whole lot.
Final Fantasy XIV's Bard is more of a mighty archer than a pure musician. As far as singing, Bards will rotate through three persistent songs to buff their allies while maintaining respectable DPS through flash arrow shots and two central damage-over-time effects.
Support jobs and healers need to pull their DPS weight in Eorzea; no one gets to just chill.
Being an ARR job, Bard builds off of the Archer class, whose guild is in New Gridania. There's a little carving of a bow on it; you can't miss it.
Fun Fact: Bards briefly had cast times on their abilities during the Heavensward expansion. That was a weird time for the job.
Keep reading if you need a nudge in the right direction toward unlocking Bard in FFXIV.
Unlocking Brd
Most adventurers will have to level an ARR class and job before pursuing an expansion job that does not use the class system like Red Mage or Dark Knight. (I'm so glad they dumped this system; it doesn't really work.) Unfortunately, class-based jobs start at level one.
The climb from level one can be a bit of a chore.
Before beginning your life as a Bard, you'll need to reach level 30 as the Archer class.
Obtaining the Bard Job Stone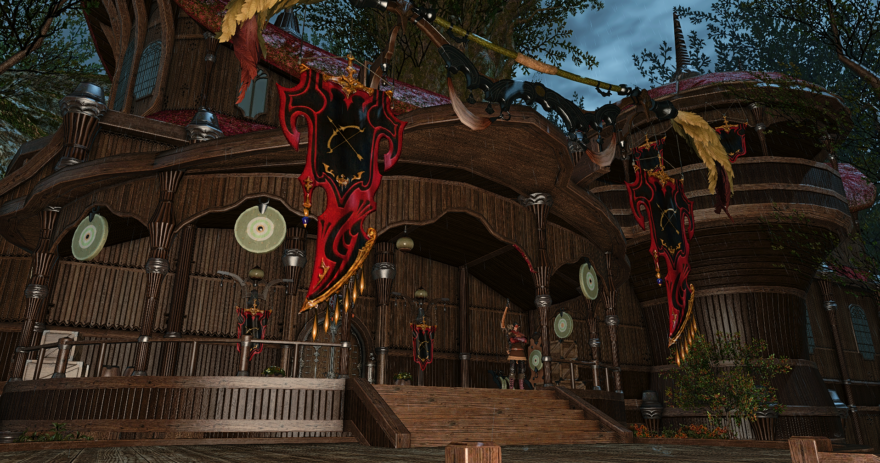 Once you've met the above requirement, head to the Archer's Guild in New Gridania 15X, 12Y. Locate the NPC Luciane to begin the quest "A Song of Bards and Bowmen."
As you level Archer, following the class quests should lead you straight into "A Song of Bards and Bowmen."
None of the job-unlock quests are complicated; this one is no exception. Follow the handful of markers until you've completed the quest.
Your efforts will be rewarded with the Soul of the Bard job stone and the Mage's Ballad ability. This officially makes you a Bard. Congrats.
Job Quests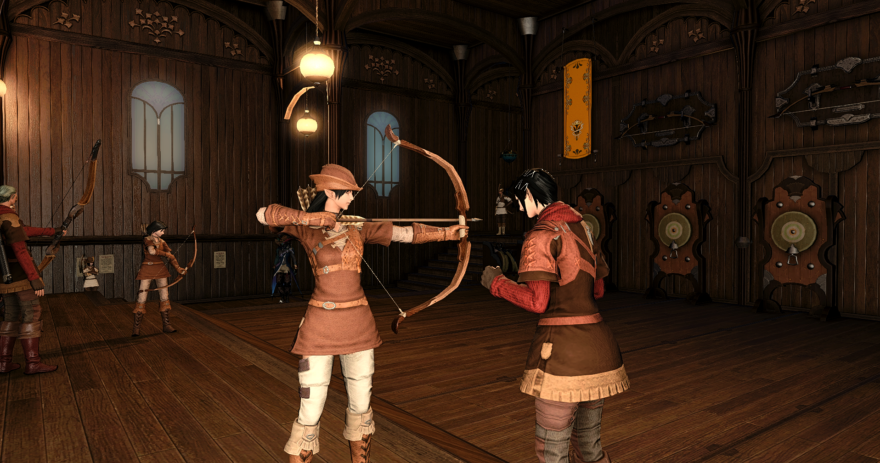 Being an ARR job that does not receive a head-start in leveling, staying current with the job quests going forward is crucial. They provide the required abilities for your rotation as well as some free leveling gear to make the path to max level a bit more smooth.
The tiny boosts to EXP every five-ish levels is a nice little bonus.
These quests will be noted in the upper left corner of your screen along with your current Main Scenario Quest.
Playing Bard to Its Potential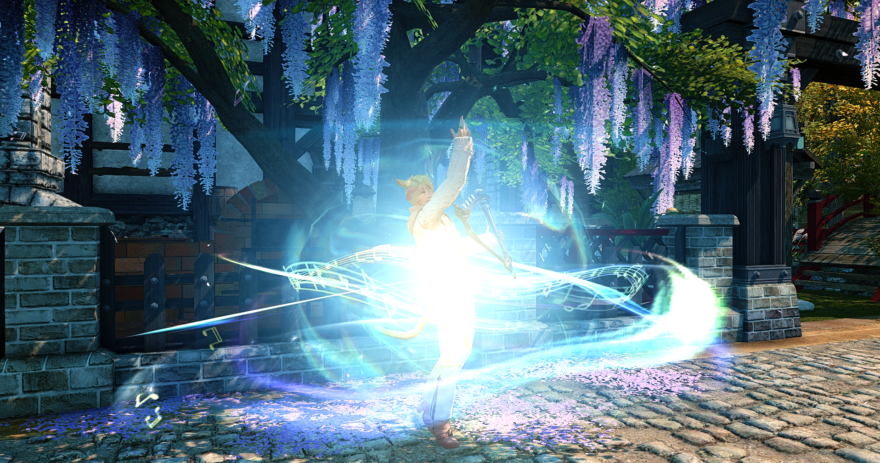 As we say in all of the job guides, knowing the best practices when it comes to playing your job is not optional. To get the most out of your experience in Eorzea, you need to contribute your fair share to any group activity you join. It is an MMO, after all.
It is usually impossible to intuit the optimal playstyle for any max-level job; if you think you can, you're mistaken. There are numerous excellent resources, my favorite being The Balance discord community.
There are a couple of basic rules of thumb when it comes to Bard:
Maintain both of your DoTs on the boss. Refresh them when they have around 3s left.
Always have one of your buff songs playing. The order to activate them can vary, but you will always be worse off if you leave gaps in your song uptime.
As you level, keeping these two rules in mind should set you up for a good time. As you approach max level, these will not suffice. Things like openers are incredibly important and precise.
All in all, a Bard is a significant asset to any dungeon or raid team, providing constant damage buffs and periodic burst windows, all while maintaining solid personal DPS. If you're looking for a snappy, fast-paced playstyle, Bard might be the right job for you.