Hunts are an open-world monster-hunting activity introduced during the A Realm Reborn era. Parts of the system resemble the Notorious Monster system from FFXI.
Each expansion has its own Hunt board and daily and weekly postings to be completed.
Hunts are a great way to supplement your gil, EXP, and gear progress as you level. The lower star-rank hunt bills work just like the hunting logs from A Realm Reborn.
Each region must be unlocked independently, so keep reading if you are wondering how to unlock Hunts in Final Fantasy XIV.
The Hunts
It's a tiny bit of a chore but gaining access to each expansion's Hunt boards is worth the small time investment.
Check the Party Finder for Hunt Train parties. These are massive groups of adventurers that will rove all of the areas of a given expansion in search of the weekly marks and other A and S rank Hunt Marks.
The exp, gil, seals, and sacks rewarded can stack up fast.
Hunts in a Realm Reborn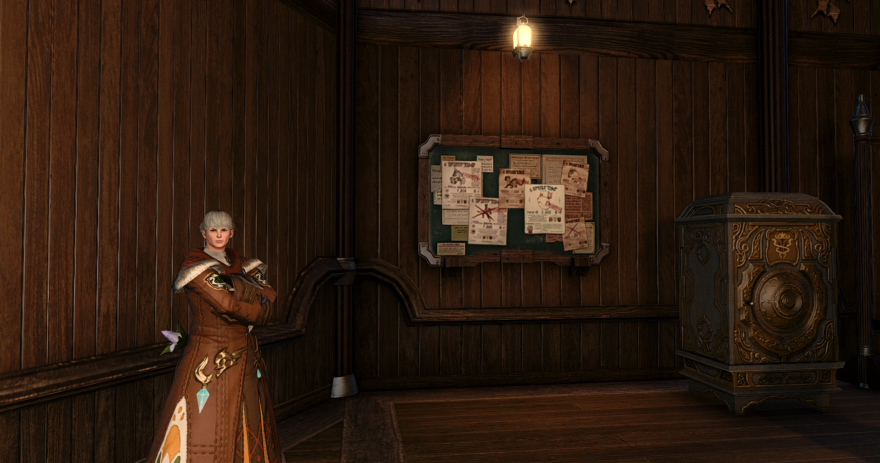 This Hunt board will cover the three starting city-states, their surrounding areas, and MorDhona. To begin, you will need a Disciple of War or Magic at level 50 or above.
Where you unlock this section of hunts will depend on your Grand Company. Depending on your choice, head to the relevant headquarters.
Maelstrom members should seek out Trachraet, Twin Adders should locate Scarlet, and Immortal Flames Mercenaries should find Mimio Mio. Each NPC will be marked with a blue checkmark quest icon near the Grand Company area.
The quest is titled "Let the Hunt Begin."
This Hunt region rewards Allied Seals, which can be used to purchase items from the Billmaster near the board.
Heavensward Hunts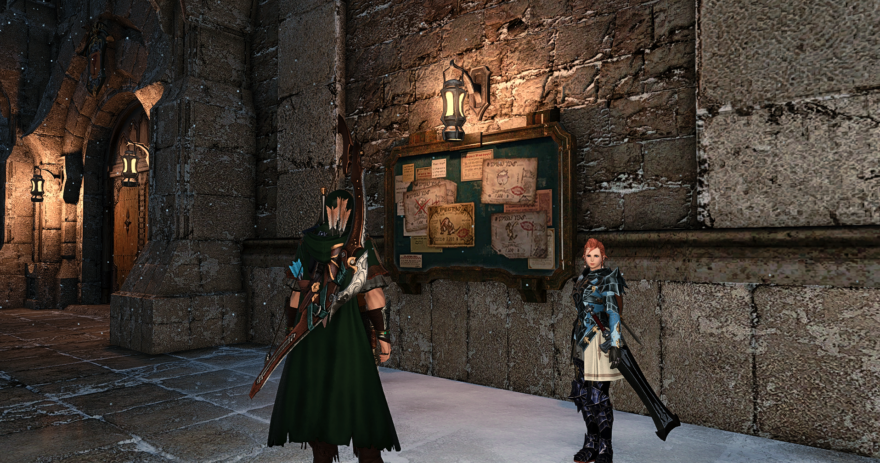 You can begin to unlock Hunts for the Heavensward zones at level 53, but level 60 is required to access all of the activities fully.
Below are the quests, each having a different level requirement:
Level: 53 Speak with Aytienne in Foundation 12X, 11Y.Quest: "Let the Clan Hunt Begin"
Level: 56 Find Eustacia in Foundation 12X, 11Y.Quest: "Better Bill Hunting"
Level: 59 Seek out Yloise in Idyllshire 6X, 7Y. Quest: "Top Marks"
Level: 60 Ardolain has the final quest in Foundation 13X, 12Y. Quest: "Elite and Dangerous"
Hunts from the 3.0 zones reward Centurio Seals, which can be redeemed with Ardolain.
Unlocking Stormblood Hunts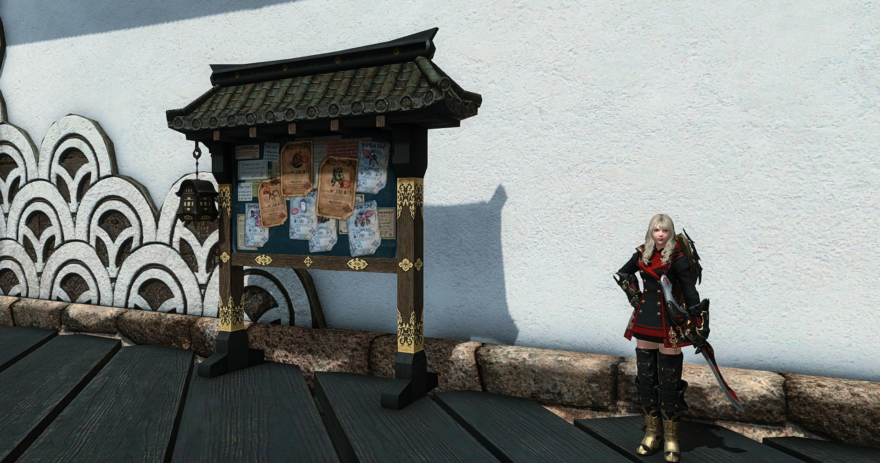 Like Heavensward, the 4.0 Hunts will unlock in stages, this time beginning at level 61. Additionally, you'll need to complete "Elite and Dangerous" from Heavensward before starting on the Stormblood hunts.
All four of the next quests are from Estrild in Kugane 10X, 10Y. She will offer you new quests at 61, 63, 66, and 70.
This Hunts region also rewards Centurio Seals. You can now trade them into Estrild or Ardolain.
Shadowbringers Hunts, Clan Nutsy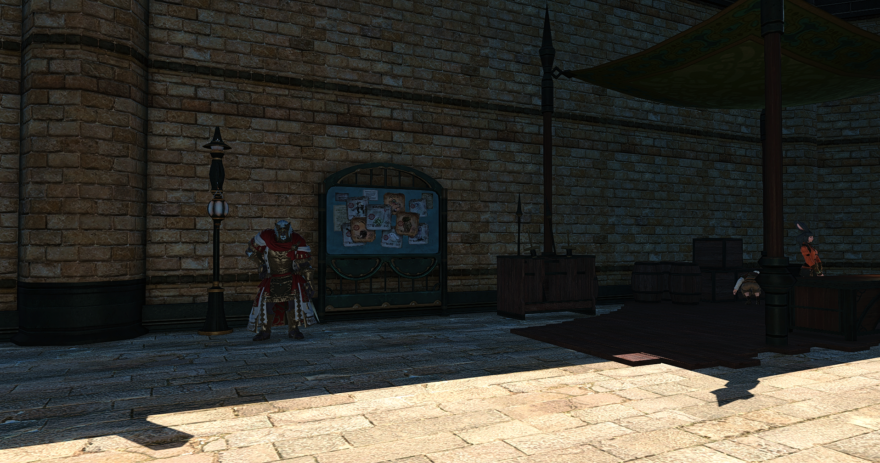 All of the unlocks described above need to be completed before you can start the Hunts in the Shadowbringers areas.
The first set of hunts is unlocked through the quest "Nuts to You" from the Hume Lout in the Crystarium 12X, 15Y at level 70.
The following three quests come from Halldor at levels 73, 76, and 80. He is also found in the Crystarium at 9X, 9Y.
Remember, all of these quests will be marked with the blue checkmark quest marker on your map. If you don't see the quest, ensure all previous quests have been completed, and you are at the requisite level.
Centurio Seals are no more! These hunts will reward Sacks of Nuts. (Yes, really.) They can be spent at Xylle in the Crystarium 9X, 9Y, or in Eulmore11X, 11Y at the NPC Ilfroy.
Unlocking Guildship Hunts in Endwalker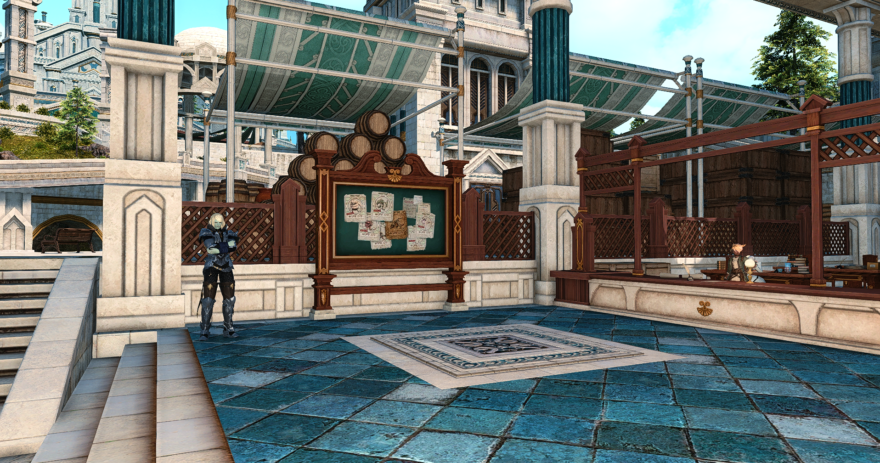 The first quest in the current expansion's hunts is "The Hunt for Specimens" at level 80 obtained from the Diminutive Gleaner in Old Sharlayan 11X, 12Y. Confirm that you have completed all of the previous Hunt quests before trying to unlock Guildship Hunts.
The final three hunt quests in Final Fantasy XIV can be accepted from Northota in Old Sharlayan 12X, 13Y, at levels 83, 89, and 90.
Like Shadowbringers, these hunts reward Sacks of Nuts.
Cutting-edge Hunt rewards can be purchased from either J'lakshai in Old Sharlayna 12X, 13Y, or Wilmetta in Radz-at-Han 10X, 7Y.