What does it take to be an exceptional Snooty? Well, in this listicle, we came up with the snootiest of the snoots by judging their facial expressions and overall character design.
From 57 Snooty villagers, we distilled our list to just 10.
Here is what we think are the most Snooty villagers in Animal Crossing. Don't get too affected by their snobbish stares!
10. Petri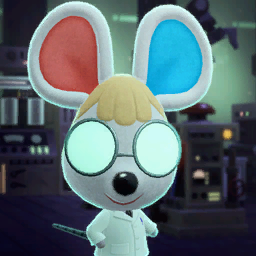 Catchphrase: Mmmhmm
Hobby: Education
You might not expect it at first glance, but this tiny mouse villager is definitely a Snooty!
A lot of Animal Crossing players expected her to be a Peppy or Normal, but she's a Snooty through and through.
Petri balances the smarts and snootiness very well, and she will definitely let you know if you're making a fool of yourself.
It's an amusing thought that this itty bitty mouse can dish out condescension that is backed by facts and logic.
With the power of science, we give the 10th spot to the tiny but mighty Petri.
9. Timbra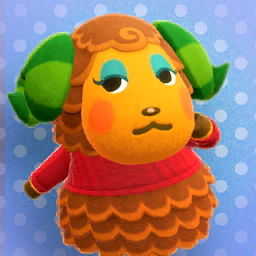 Catchphrase: Pine nut
Hobby: Education
Don't let her fluffiness distract you! Timbra is one sheep you shouldn't mess with.
From her facial expression, especially with how her eyes, eyeshadow, and eyelashes look, plus her Education hobby, she won't hesitate to school you in ways only a Snooty villager can do.
The 9th rank belongs to you, Timbra!
8. Tiffany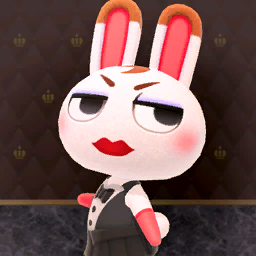 Catchphrase: Bunbun
Hobby: Fashion
Tiffany is an excellent mix of chic and haughty, with her Snooty expression, noticeable makeup, intense eyebrows, red gloves, fishnet stockings, and her default Chic Tuxedo Dress.
As someone with the Fashion hobby, her overall outfit is on point!
Her catchphrase, bunbun, balances being Snooty and playful. Enjoy the 8th spot, Tiffany.
7. Soleil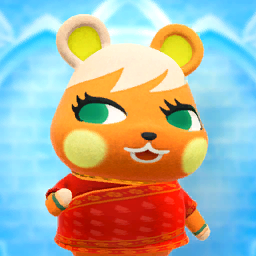 Catchphrase: Tarnation
Hobby: Education
Soleil's character design will remind you of the "blonde hair and spray tan" look or the ganguro fashion trend in Japan.
It's a very effective look to exude the Snooty villager aura, and Soleil owns it wonderfully. Because of this, we didn't hesitate to add Soleil for the 7th spot.
6. Pecan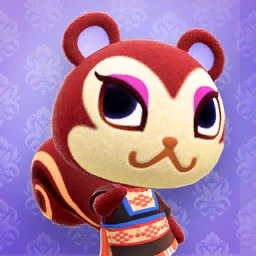 Catchphrase: Chipmunk
Hobby: Fashion
If looks could do Snooty psychic damage, Pecan's one-hit glance would hurt a lot.
Pecan has a very strong Snooty expression with her big almond-shaped eyes, neon violet eyeshadow, and noticeable eyelashes.
She might be a small squirrel villager, but she packs a punch in terms of snootiness! Fear the tiny Pecan.
5. Monique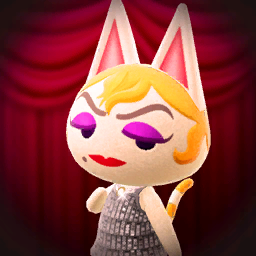 Catchphrase: Pffffft
Hobby: Fashion
Monique looks like she knows what she wants and won't hesitate to be snooty about it. Her personal quote plastered behind her framed photo is "All publicity is good publicity!" and that says a lot about her.
With your makeup on point, live your Snooty life loud and proud, Monique!
4. Francine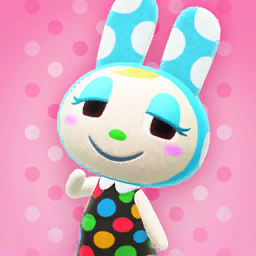 Catchphrase: Karat
Hobby: Fashion
Fashionista Francine gets the fourth spot in our list. In terms of Snooty expressions, she is quite up there as having one of the snootiest looks ever.
While her sister radiates Peppy villager energy, she has the Snooty vibe down.
She is also featured in K.K. Slider's Bubblegum K.K. album, so she definitely has something to be haughty about. She's a legendary Snooty villager on a legendary song!
3. Becky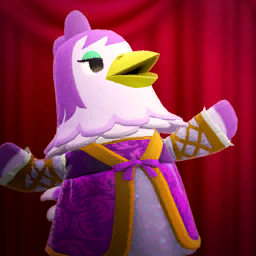 Catchphrase: Chicklet
Hobby: Music
Becky is definitely a princess-type of Snooty, as evidenced by her purple feathers, purple hair, Renaissance Dress as her default outfit, and her overall purple regal theme.
She also has one of the snootiest facial expressions in Animal Crossing.
Roll out the red carpet for her majesty, Becky! The top 3 spot is hers.
2. Ankha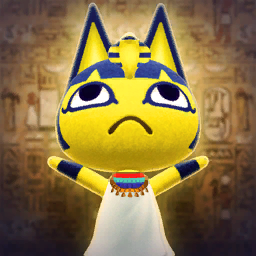 Catchphrase: Me meow
Hobby: Nature
For a Snooty villager that emanates royalty and being regal, Ankha is our choice.
She gets the second spot for her unique Egyptian theme and creative character design and name origin that work very well for her Snooty personality.
She is also a cat villager, and a lot of cats just naturally exude snootiness. The Egyptians and a huge chunk of internet people alike revere cats. All hail, Ankha!
1. Diana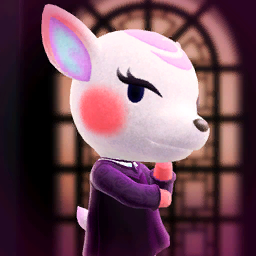 Catchphrase: No doy
Hobby: Education
Class, sophistication, and elegance, with just the right level of snootiness, is Diana's winning combo that secured her the top spot in our list!
With her pretty character design of sparkly pink and purple pastel swirls, alluring eyelashes, and her Mysterious Dress, Diana is a solid Snooty villager to have on your island.
She also has the Education hobby, which means she's fond of reading and learning about items, critters, and plants around her.
She can be snooty at you while being well informed!
One glance from her exudes all the snootiness that you need. Well done, Diana!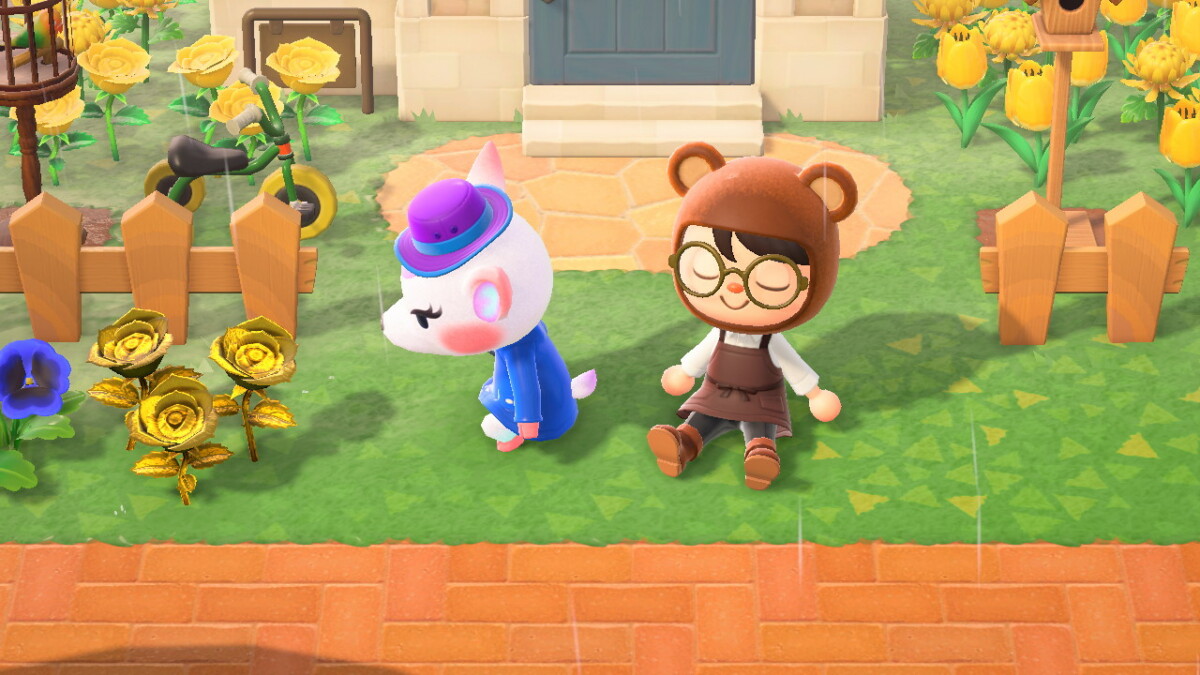 Whew, it was tough handling a lot of Snooty villagers at once, but we did it, folks!
These Snooty villagers are the best of the best in their crafts, and if you're looking for the snootiest Snooty villager for your island, this list might help you narrow down your choices.
For other top 10 listicles, check out how we came up with the best cat villagers and the peppiest of the Peppies in Animal Crossing. Enjoy!