Finding a good quality and reliable headset can be tricky. I've personally been through multiple headsets in my time, and most of them weren't worth the investment.
But thankfully, the PLYR headset has proved itself to be an affordable, high-quality headset with all the bells and whistles that I need to fully immerse myself in my gaming.
Packaging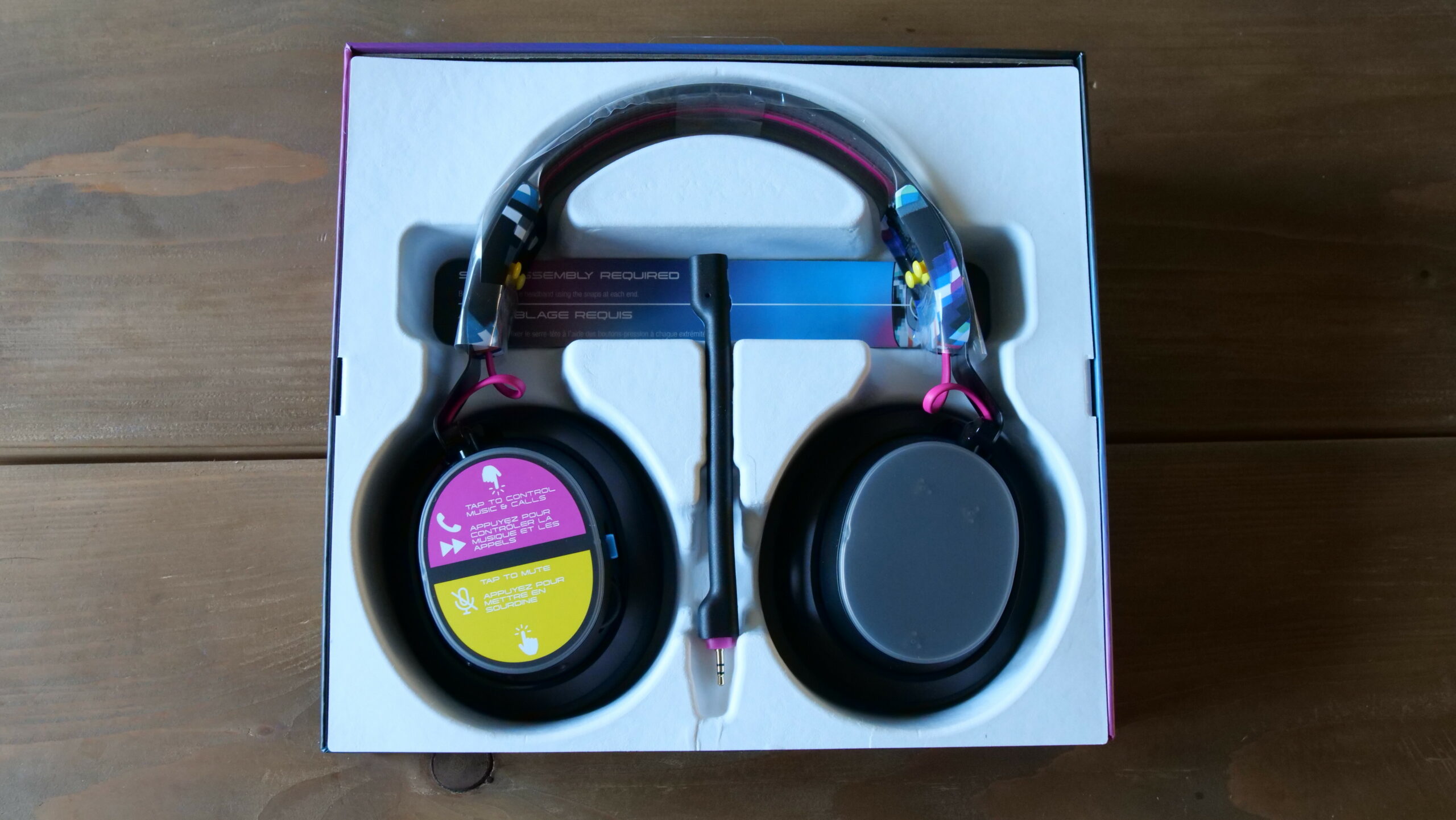 The PLYR headset's packaging is excellent. One concern that I have with ordering products online is how they hold up through the delivery process.
The headset itself is packed in so tight that there is no room for it to bounce around during transportation, this helps to eliminate the risk of it being damaged upon arrival.
Appearance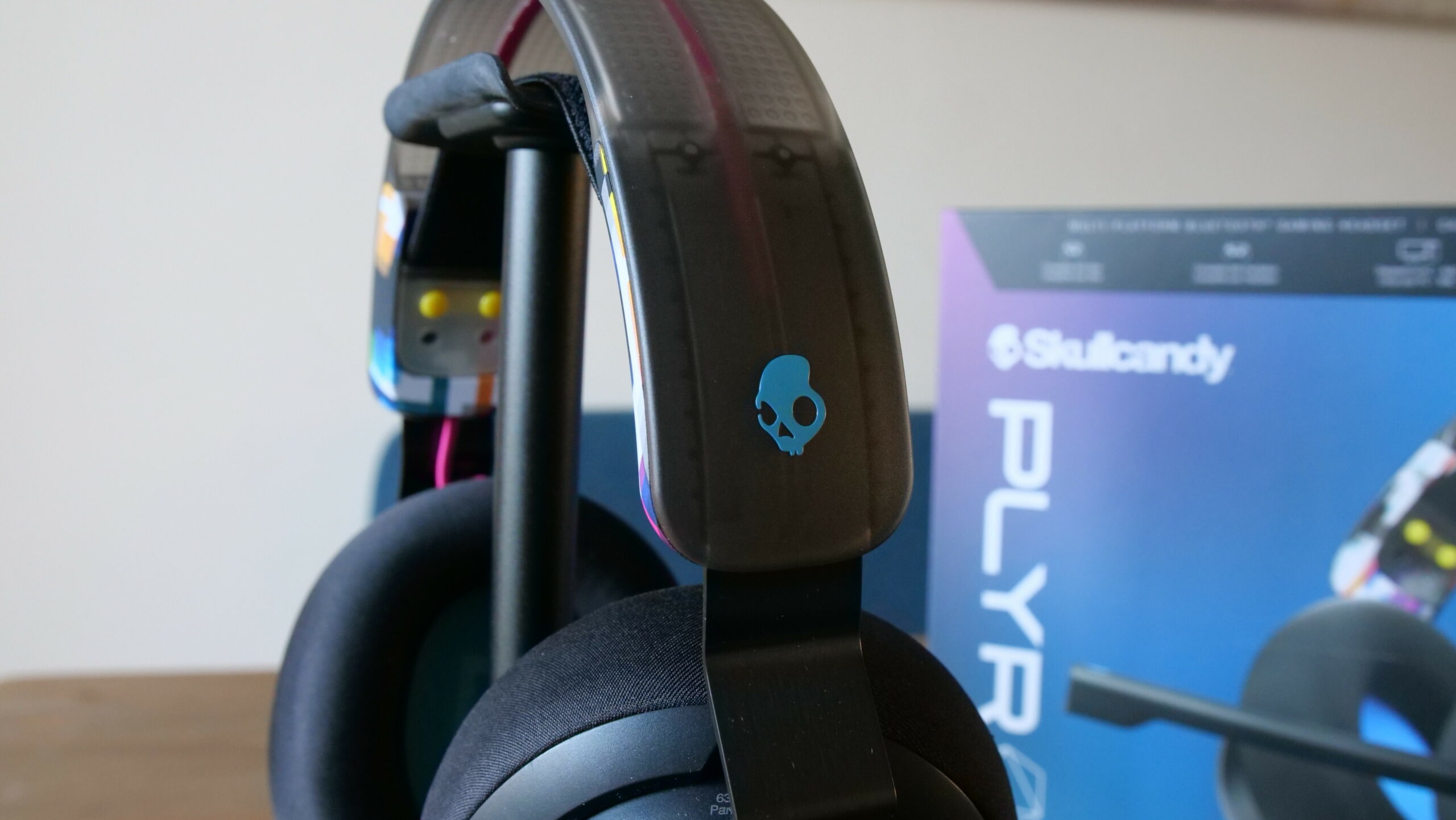 The PLYR Multi-Platform Wireless Gaming Headset definitely looks the part. The design is perfect for those who stream, as this headset looks great and is not too bulky.
The microphone is slim and discreet and doesn't sit directly in front of your face like some other microphones out there.
Specs and Features
The PLYR headset comes with a multitude of features and high-end specs that make gaming that extra bit special.
Battery
The controller has a battery life of 24 hours, and it has a rapid charge ability, so you'll never have to wait too long for your remote to charge.
Connectivity
It has built-in Bluetooth 5.2 wireless technology, meaning that your headset can connect to almost any device with no problems, and Bluetooth 5.2 wireless technology allows for dual connectivity.
This means you can connect to your favorite streaming platform and your console or PC at the same time.
It has different connections depending on where you need to use it. It has a 3.5mm Aux cable 5-pole to 4-pole, and a USB-C to USB-A cable.
Weight
The PLYR headset is pretty lightweight, clocking in at just 315 grams. This is great as heavier headsets tend to slip and fall off when in use. This isn't an issue for the PLYR headset.
Microphone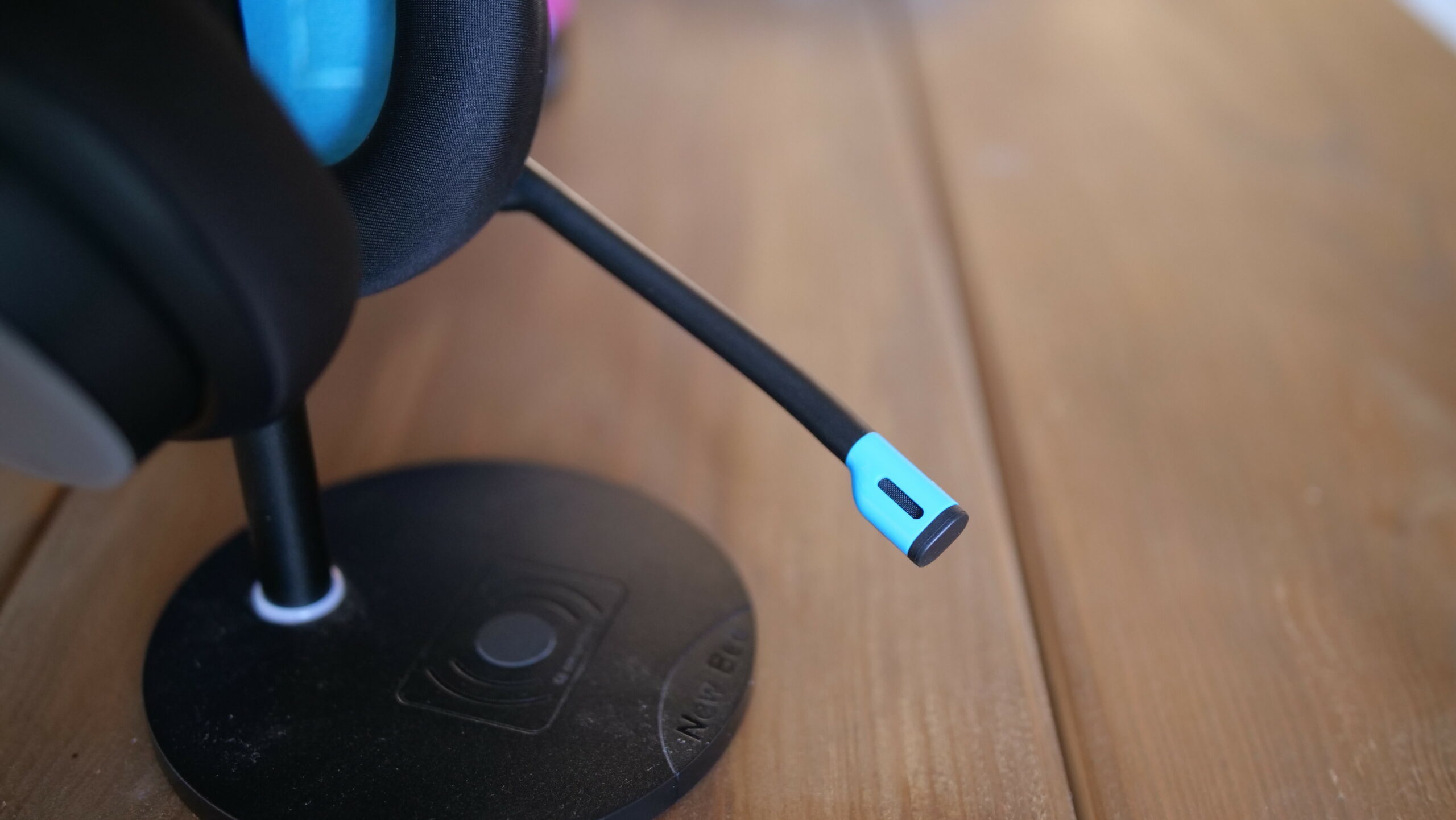 The clear voice smart mic uses AI technology, which helps to isolate the speaker's sounds while removing background noises and hissing sounds.
Thanks to the high-quality microphone, you don't need to have it too close to your mouth, meaning that the mic won't get in the way, and you'll never have to worry about whether or not your mic is picking up any Darth Vader-like breathing!
The mic is also adjustable, so you can move it into your preferred position with ease. Once you've moved your mic into position, it will remain in that position unless you decide to move it again.
This is great since there are some headsets out there that have mics that droop over time. This won't happen with the PLYR headset.
Sound
The headset uses ESP or enhanced sound perception, this is an incredibly immersive feature as it picks up every little bit of sound from your game/film, so you don't miss a thing. Since getting my PLYR headset, I've heard sounds in my favorite games that I never knew existed.
Whether it's footsteps in the distance or just a light background breeze sound, these headphones pick up every last audio detail, which really makes for an incredible gaming experience.
Due to the headset's high audio quality, it's also a great option for music lovers too. The mic is detachable, so you can use the headset to listen to your favorite music while you work or when you are out and about.
Comfort
There are two things that make this headset incredibly comfortable to wear. First are its foam cushions over the earpieces, these are very soft and comfortable without being too hot and stuffy.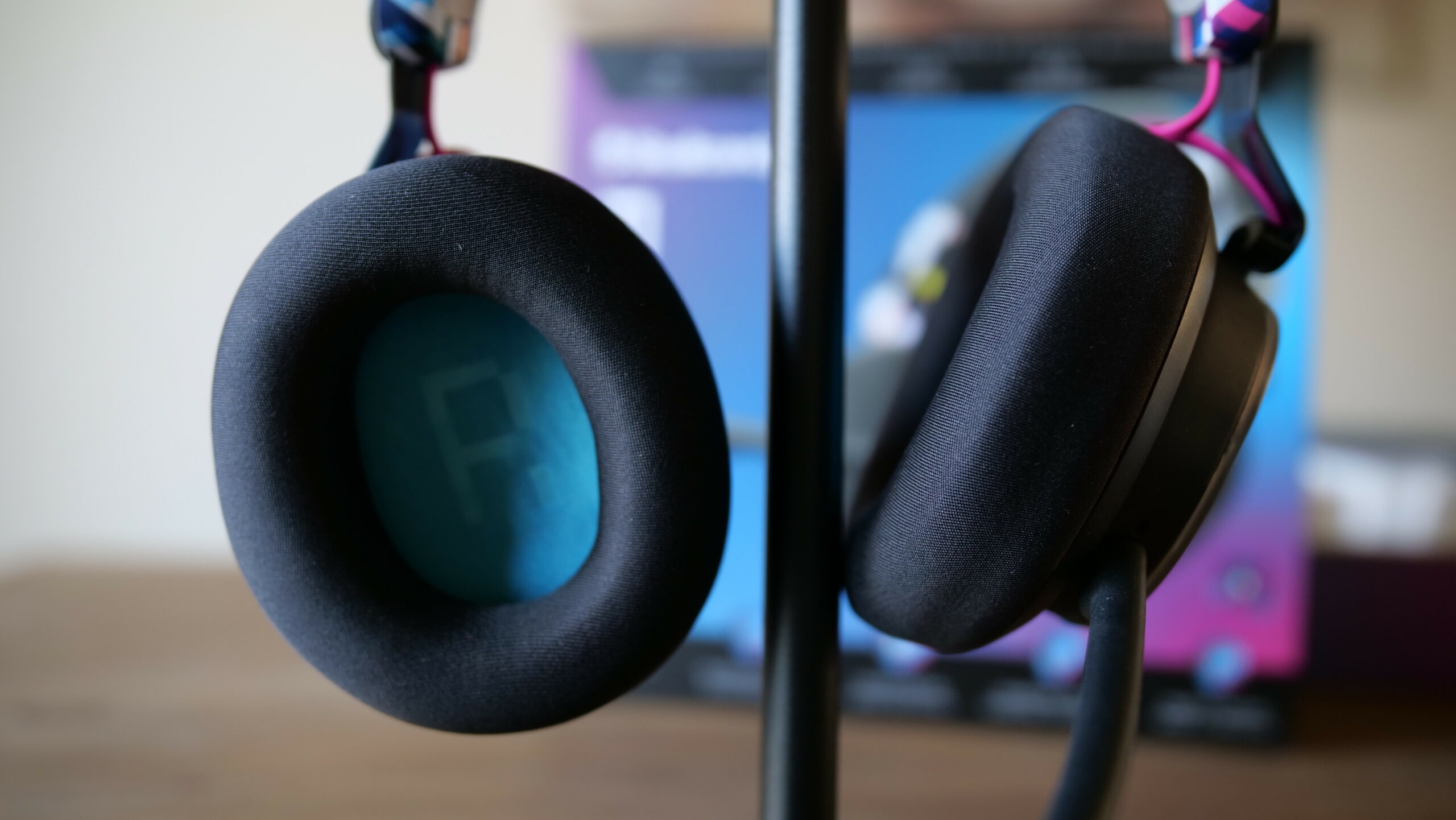 The second big win in the comfort category is the extra adjustable strap that goes over your head.
This just helps to give that extra layer of comfort, which is particularly good for those who love long play sessions. It's also thin and breathable so you won't get sweaty.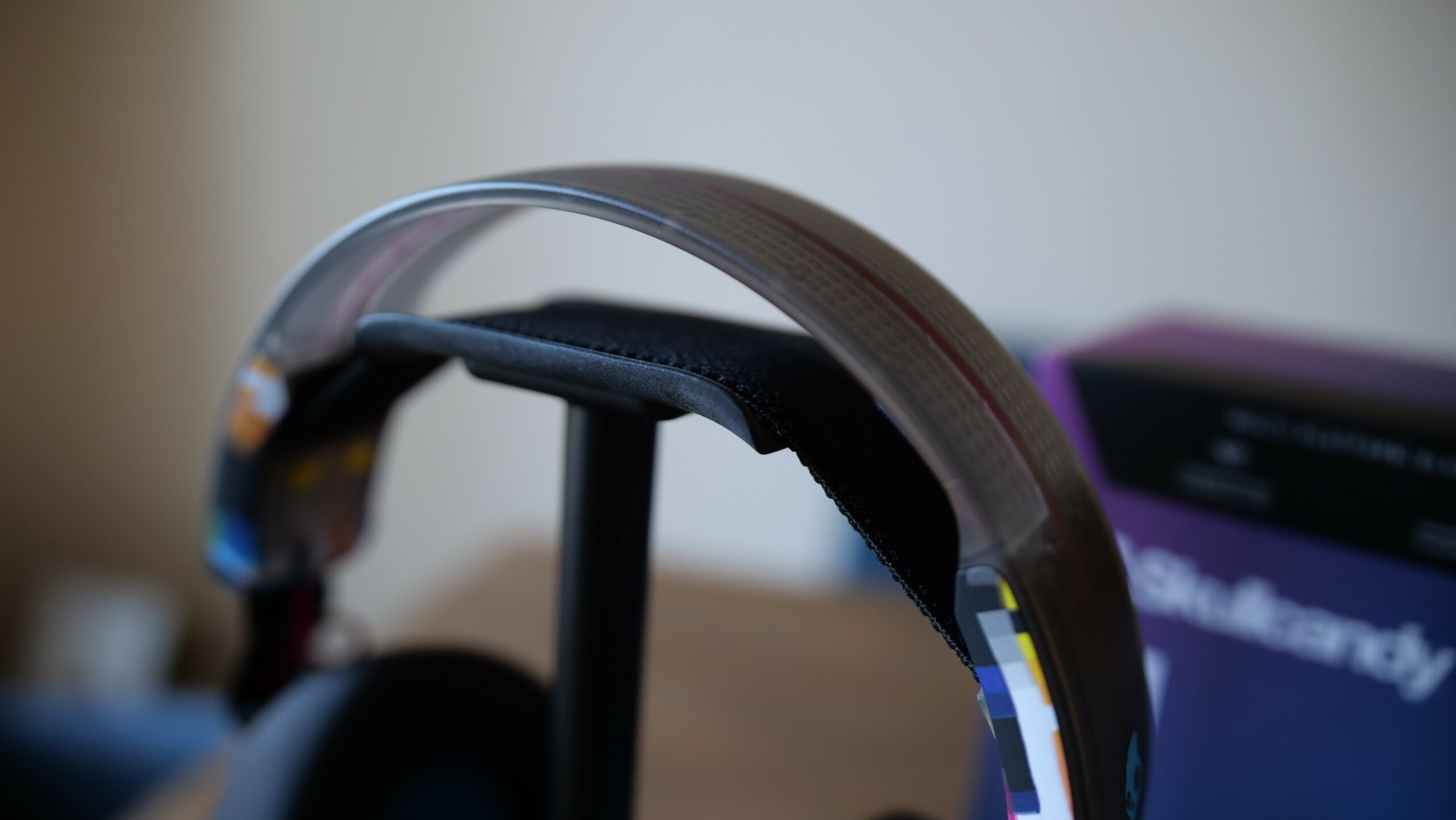 Also, since the PLYR headset is wireless, there's no cord, which is just much more comfortable. Personally, I have always had a problem with accidentally unplugging my headset (I get too animated during COD).
This headset eliminates that problem which just makes my gaming sessions that much more comfortable.
The App
Something that sets Skullcandy's PLYR headset apart from other headsets out there is that it comes with its own app.
This app can be downloaded on almost any device, and it's like having a professional sound station at your fingertips.
Being able to see all of the audio settings laid out in front of you in an easy-to-understand way makes finding that perfect setting much easier.
Using the app is very intuitive, there are no complicated features, just use a handful of sliders and buttons to adjust various audio aspects until you have your perfect sound.
The Other Models
The PLYR headset isn't the only gaming set made by Skullcandy. They also make the SLYR and the SLYR Pro. However, these two other models are better suited for those who are on a tighter budget.
Slyr
The SLYR comes with an advanced microphone, all-day comfort-cushioned earpieces, mute and volume control, and that signature Skullcandy supreme sound.
While the SLYR isn't wireless and it doesn't have access to the app, it is still a fantastic option for those gamers out there who are looking for a cheaper headset that doesn't lack in quality.
Slyr Pro
The SLYR Pro is similar to the standard SLYR, but it has a few additional features. This includes the Skullcandy app that can be used to fine-tune your settings. It also comes with an enhanced sound perception feature which allows for maximum audio quality.
Final Thoughts
As a whole, the PLYR is a great choice for those looking for a high-quality, affordable headset that will last a long time. The sound quality is near perfect, they are incredibly comfortable to wear, and the mic's AI technology means that there are little to no background disturbances.
I'd recommend this headset to gamers and streamers alike. By using the headset in combination with the app, gaming becomes a much more immersive and enjoyable experience.