In Animal Crossing: New Horizons, you get to have villagers on your island through various means.
While all villagers can be invited, some methods might make acquiring certain villagers a tad difficult.
There are four ways to invite your favorite dreamies: Amiibo scanning, inviting them from another player's island when they're in boxes, inviting them through your Campsite, and meeting them through Mystery Island tours.
The last method involving Mystery Islands makes some of these villagers really difficult to get.
Thanks to this post from Bell Tree Forums, some players have figured out that the game rolls for species first, then personality. Gamewith also reached the same conclusion in their research.
This means that if there are more villagers of the same personality in one group, the chances of you getting a certain villager from that group is low.
With that in mind, we checked all the characters available in New Horizons and determined the rarest Animal Crossing villagers in the game.
10. Cousteau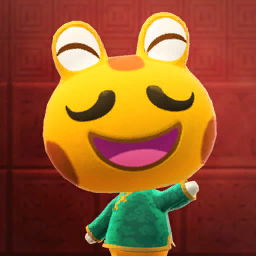 Personality: Jock
Species: Frog
Catchphrase: Oui oui
This might come as a surprise to a lot of Animal Crossing players because Cousteau is not a particularly popular villager.
However, as a frog villager with a Jock personality, he might be a bit difficult to pinpoint when touring. There are a total of 18 frog villagers in New Horizons, with five Jocks among them.
Cousteau fans, I know you're out there, and I wish you luck!
09. Joey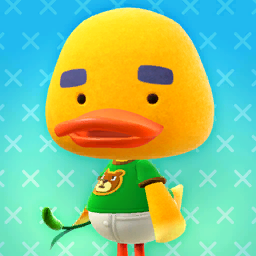 Personality: Lazy
Species: Duck
Catchphrase: Bleeeeeck
Joey is an adorable duck villager with an adorable and iconic set of eyebrows.
Because of his yellow color, he resembles a rubber duck, which makes him quite popular among Animal Crossing players.
He's quite a Lazy villager, so he would most likely talk to you about bugs and snacks.
With 17 members in their roster, ducks are the 5th most abundant species in New Horizons. They also have four Lazies among them.
So if you want to get rubber duck, Joey, it won't be an easy swim for you.
08. Ketchup
Personality: Peppy
Species: Duck
Catchphrase: Bitty
Ketchup's name fits her to a tee because this little duckling absolutely looks like a tomato!
With her red feathers and yellow blush cheeks to mimic a ripe tomato's colors, and her green hair acting as leaves, she's got the look down.
A lot of players have her as one of their dreamies due to her unique character design. To get Ketchup is not as easy as pie, though.
There are four Peppies within 17 ducks, so you really have to get lucky with your Mystery Island tours.
07. Ione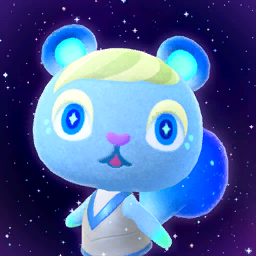 Personality: Normal
Species: Squirrel
Catchphrase: Gleam
Ione was just added to New Horizons during the 2.0 update last November 2021.
The demand for her immediately went up due to her sparkling character design and unique Normal villager appearance.
There are 19 squirrel villagers in New Horizons, with a whopping six Normals among them!
This makes squirrels the third most abundant species with a very populated Normal membership.
06. Poppy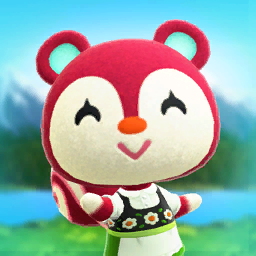 Personality: Normal
Species: Squirrel
Catchphrase: Nutty
Poppy is a red squirrel with a sweet nature and a fondness for reading.
Her color theme, catchphrase, and interior house design makes her seem like an autumn princess.
We've included another Normal squirrel in our list because of how popular Poppy is.
Getting her won't be a breeze since you have to go through 19 squirrels with six Normal villagers in them.
With how the game rolls when you go to Mystery Islands, you really need some luck for Poppy.
05. Tangy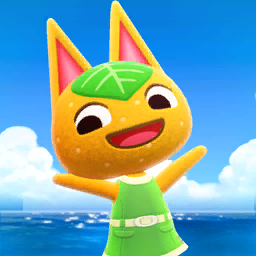 Personality: Peppy
Species: Cat
Catchphrase: ReeeeOWR
We've mentioned a tomato duck, yes, but have you heard of orange cat?
Tangy is a very special cat with an orange fruit design. Her fur is orange in color with tiny white dots to mimic an orange's skin.
She has a huge leaf on her head to look like an orange's leaf and wears a green Retro Dress as her default outfit.
She's a Peppy villager, so she's quite lively and cheerful, but she's part of the most abundant species in New Horizons, with five Peppies on its list, so this energetic cat is not so easily acquired.
Tangy is as rare and unique as her orange cat combination.
04. Rosie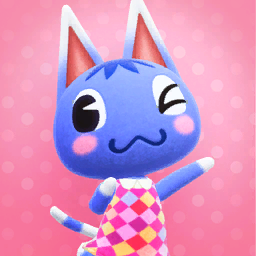 Personality: Peppy
Species: Cat
Catchphrase: Silly
Rosie has been in the Animal Crossing games since the start. She has appeared in all entries and was even featured in the Animal Crossing animated movie.
A lot of players had her in their islands or towns in old Animal Crossing games, so it's not shocking to know that these same players will try very hard to find her in New Horizons.
Unfortunately, cats have the highest number of villagers in their list, and there are a total of five Peppy villagers among them, making Rosie quite difficult to get through Mystery Tours.
03. Ankha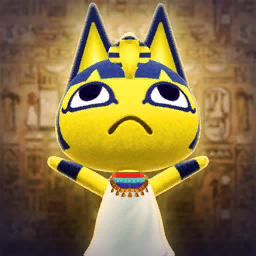 Personality: Snooty
Species: Cat
Catchphrase: Me meow
With her Egyptian theme and interesting character design, Ankha rose to popularity very quickly. But like Tangy and Rosie, meeting her through tours won't be easy.
Like Peppy villagers, there are also five Snooties among the cats, so your probability of seeing Ankha in one of the islands is pretty low.
I wish you, Ankha worshipers, the best of luck!
02. Bunnie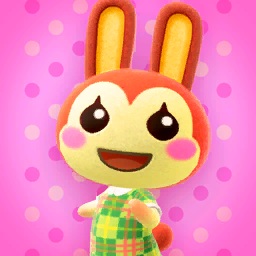 Personality: Peppy
Species: Rabbit
Catchphrase: Tee-hee
One of the toughest species to get through Mystery Islands is rabbits. With 22 villagers, they're the second most abundant in the game.
And when you consider the eight Peppies among them, it makes your chances of meeting a Peppy rabbit quite low.
I can attest to this based on my personal experience of hunting for Bunnie.
I ultimately decided to buy her from another player who had her Amiibo card because the tours I went through felt excruciatingly long.
01. Chrissy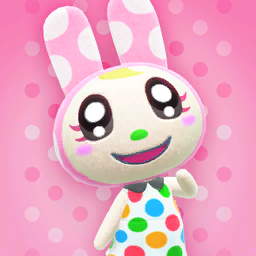 Personality: Peppy
Species: Rabbit
Catchphrase: Sparkles
After considering the number of villagers in her species and the number of fellow Peppies she has, we have crowned Chrissy as the rarest villager in New Horizons.
Going through 22 rabbits and eight Peppies is definitely not an easy hop in the park!
Chrissy hunters, I truly wish you all the luck in the world!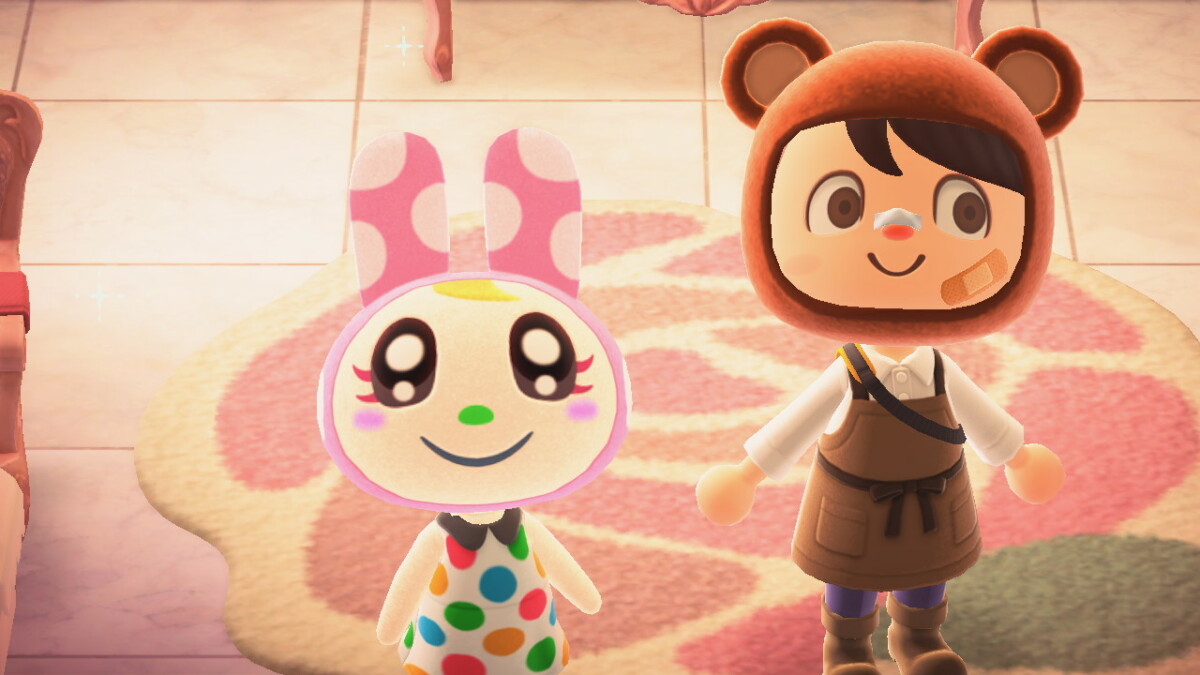 I hope we didn't discourage you too much with this list. Who knows, you might get lucky with your favorite villager!
If it's not going your way, take a break and check out our other Animal Crossing articles.