Bunny Day is almost here! This annual Animal Crossing holiday for Easter brings back the beloved yellow rabbit and his eggs.
Whether you're excited or dreading it, here's a handy-dandy guide to help you with what to do before and during Bunny Day 2022.
Ready to face Zipper T. Bunny?
What Is Bunny Day?
Bunny Day is Animal Crossing's celebration for the Easter holiday. You will collect special Bunny Day DIY recipes that you can only get during this event.
You will also gather special crafting materials in the form of eggs so you can craft the event-specific recipes.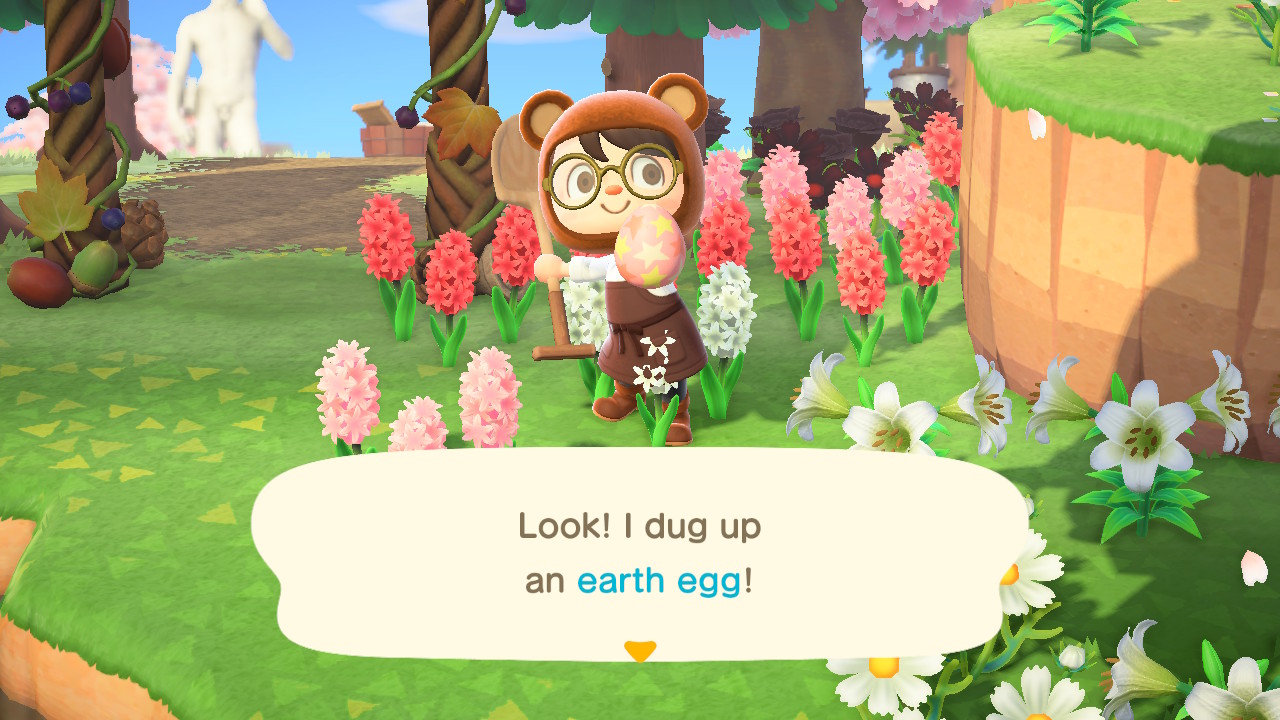 Bunny Day is a week-long celebration that starts on April 10th and culminates on April 17th, Easter Sunday.
You have to talk to the bunny in charge of this event, Zipper T. Bunny, so you can complete everything that you need to do for the week.
Things To Do a Week Before Bunny Day
Talk to Zipper T. Bunny
Zipper will show up on your island a week before Bunny Day. This year, Bunny Day starts on April 10th.
Look for him on your island and talk to him to get instructions on what to do. He will be hopping somewhere!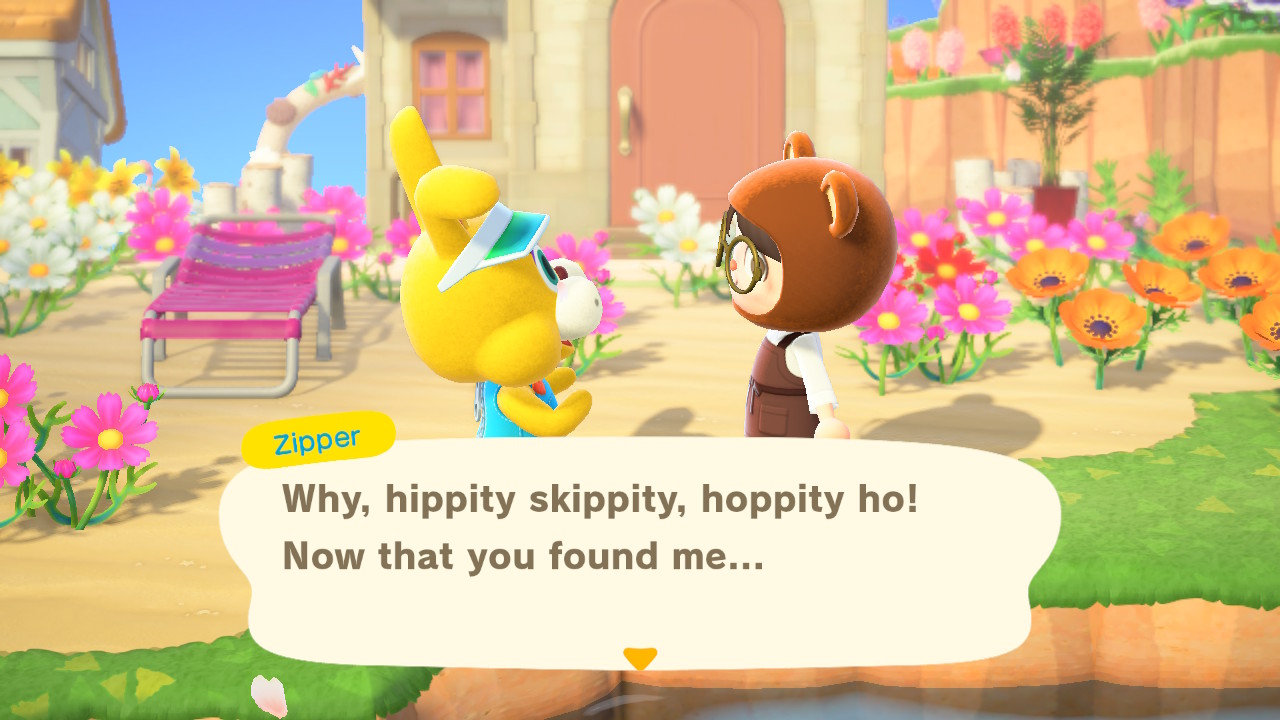 He will explain to you what the event is about and the tasks you need to do. He will even give you your first Bunny Day recipe!
After this introduction, he'll disappear and won't show up for the rest of the week. Next time you'll see him will be on Bunny Day.
Collect Eggs
Just like Easter egg hunts, Zipper has hidden six different eggs around your island, and you have to find these for your Bunny Day recipes!
These eggs are Sky Eggs, Earth Eggs, Wood Eggs, Leaf Eggs, Stone Eggs, and Water Eggs.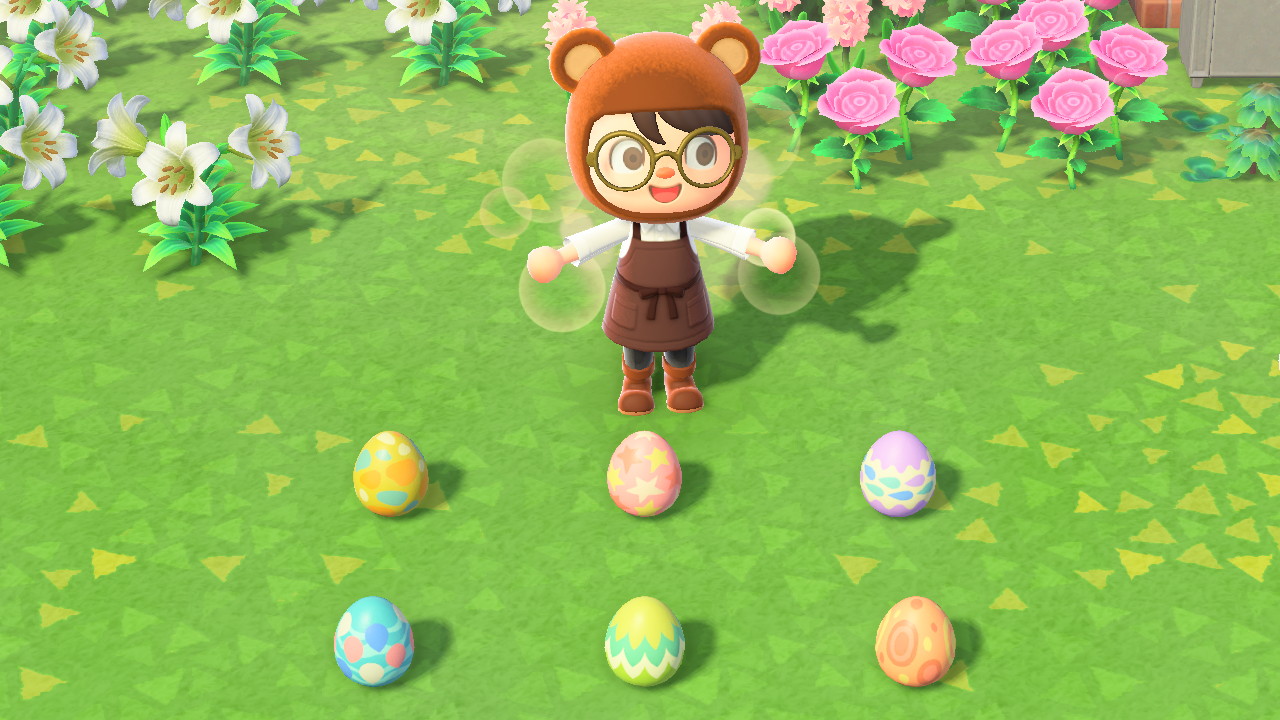 You get Sky Eggs from popping balloons. For Earth Eggs, you have to dig them from the ground like fossils.
Wood Eggs drop from trees when you chop with an axe. You fish Water Eggs with your fishing rod.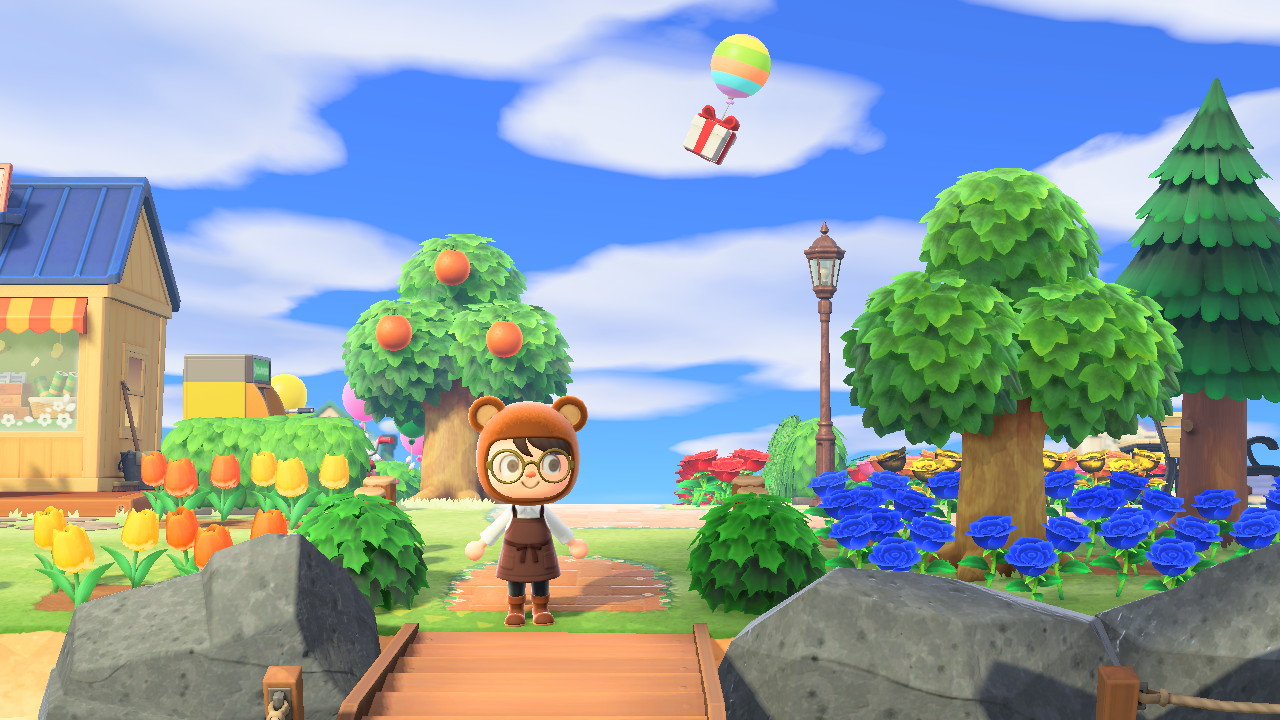 Like fruits, Leaf Eggs will show up on non-fruit trees, and you have to shake the trees to drop them.
Stone Eggs come from hitting rocks, just like when you're mining for stones. Prepare your Axe, Fishing Rod, Slingshot, and Shovel!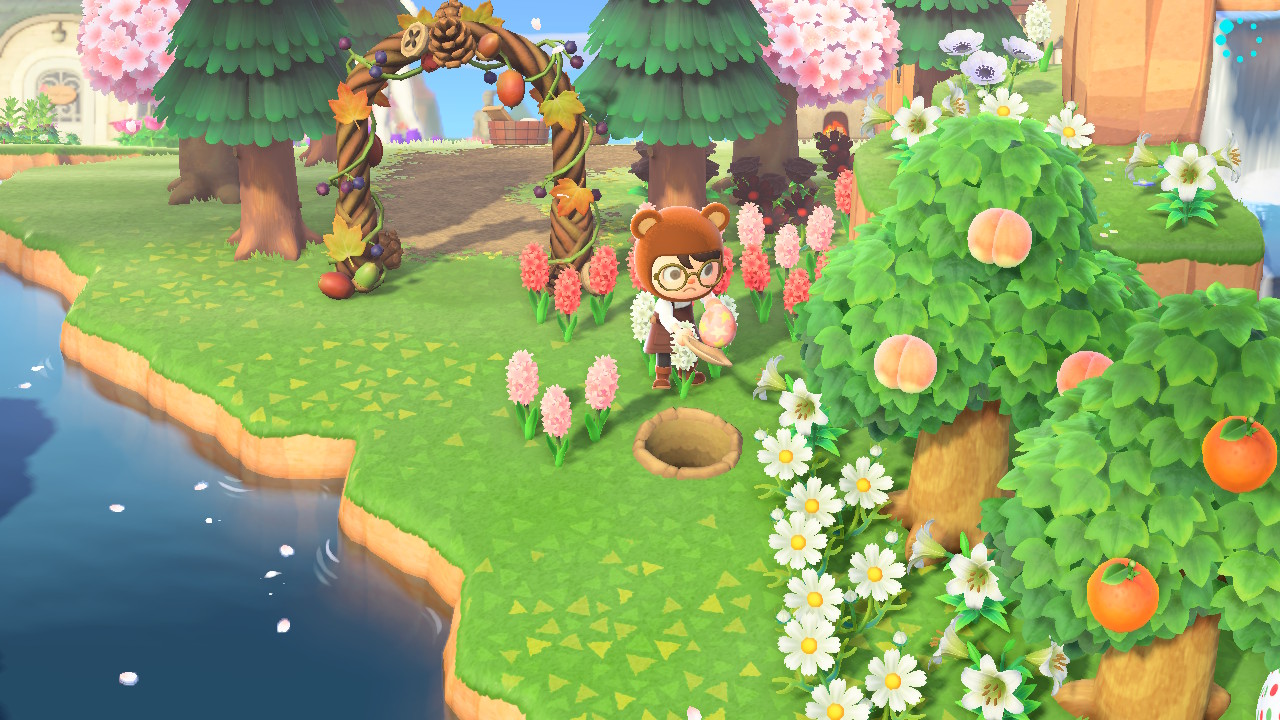 Tired of hunting for eggs? Your villagers will randomly give you some! How nice of them.
Find Bunny Day Recipes
You get Bunny Day recipes from Zipper and your surroundings.
Throughout the week, you will randomly come across Bunny Day recipes from special Bunny Day-themed balloons, Bunny Day-themed Message Bottles on your shore, gathering enough eggs, and crafting villagers.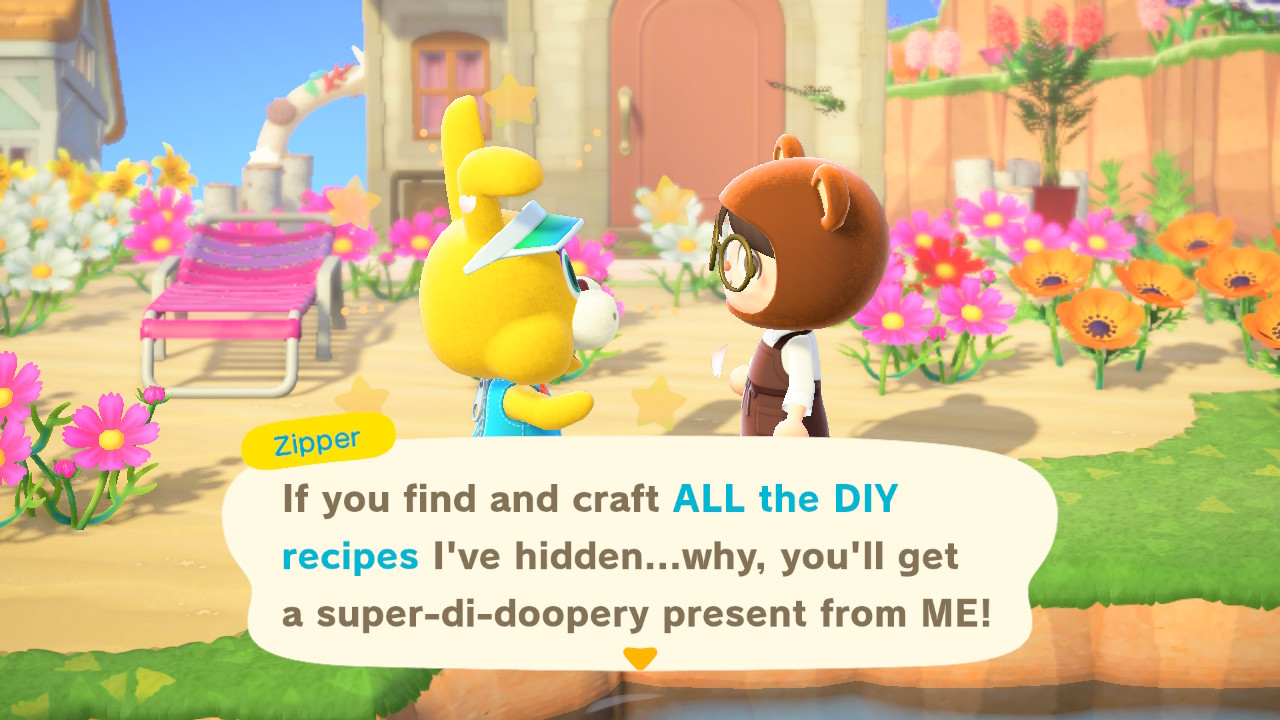 With Bunny Day-themed balloons, they will have the colorful striped design and will either drop a Sky Egg or a recipe.
Bunny Day-themed bottles will always have a Bunny Day recipe.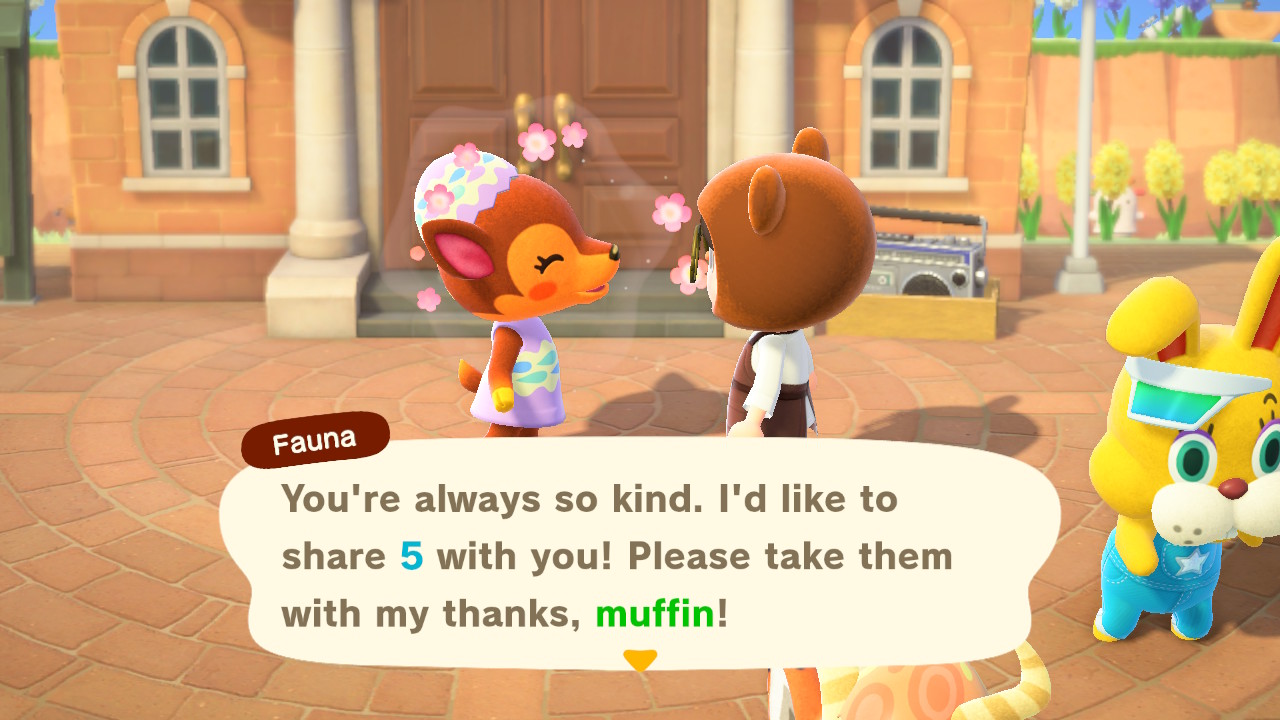 Crafting villagers can also give you a Bunny Day recipe. Lastly, when you gather enough eggs, your character will get an idea on crafting special Bunny Day clothing recipes.
Buy Items From Nook's Cranny
Your Nook's Cranny will join the celebrations, too.
Your store will sell Bunny Day-themed items for the rest of the week, and you can't buy these again until next year's Bunny Day.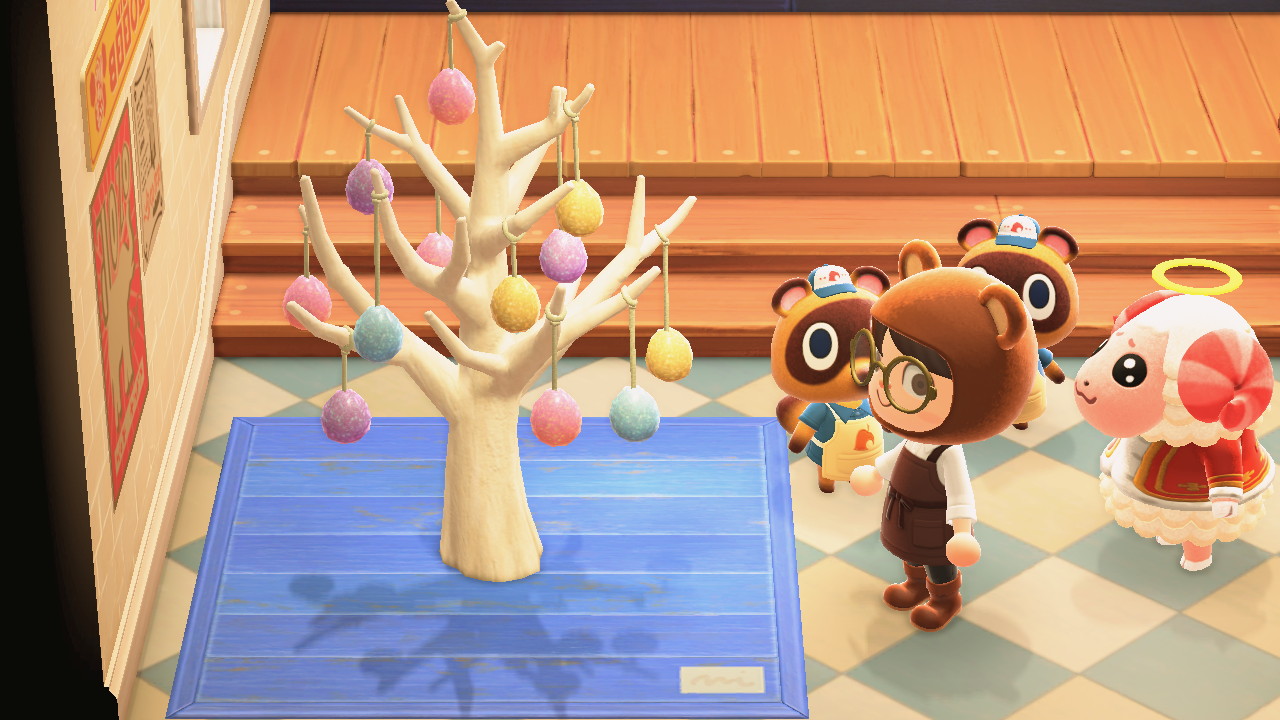 Here are the Bunny Day items sold at Nook's Cranny:
Bunny Day Tree
Bunny Day Candy
Bunny Day Garden Flag
Bunny Day Planter Box
Bunny Day Topiary
Things To Do on Bunny Day
Talk to Zipper
Zipper will finally show up again on Bunny Day. He won't be difficult to find since he'll be hopping outside your Resident Services.
He'll tell you about the day's festivities and what you need to do to get the rest of his recipes.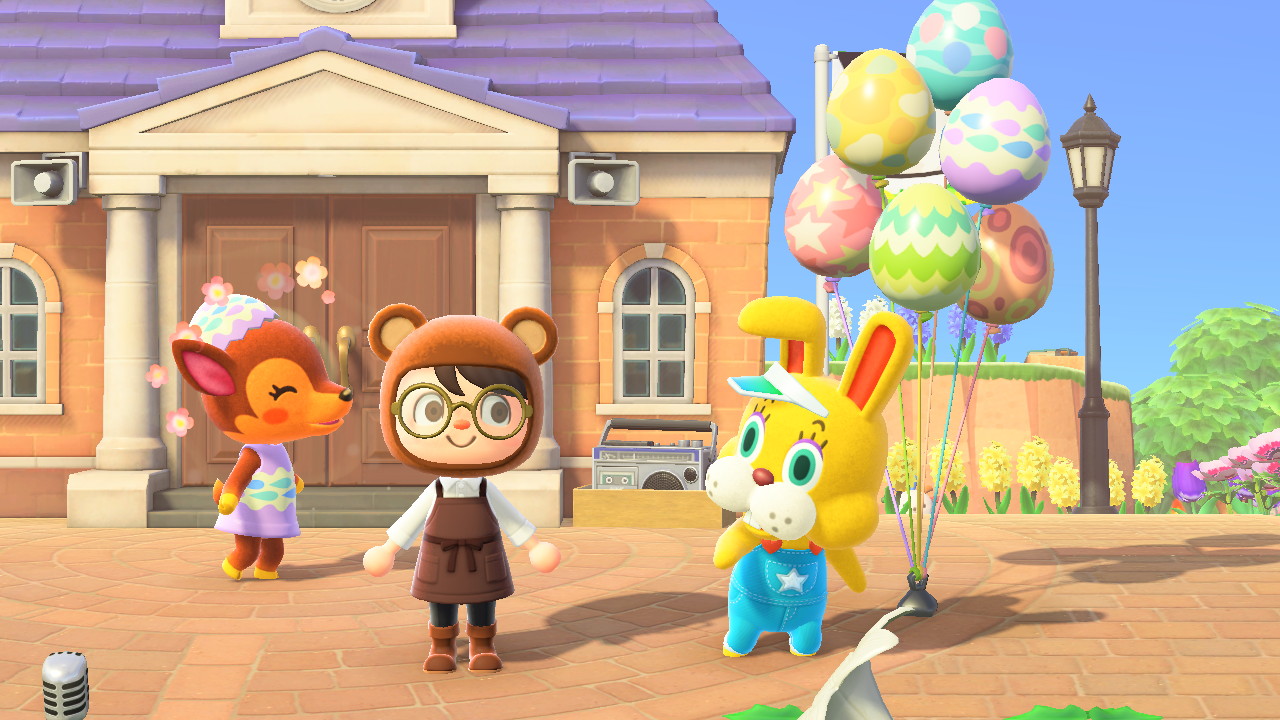 Trade With Zipper
If you don't have enough eggs, you can give him your excess egg type and get the ones you need. His exchange rate is three eggs for one egg.
For example, if you need more Leaf Eggs, you can give him three Stone Eggs in exchange for one Leaf Egg.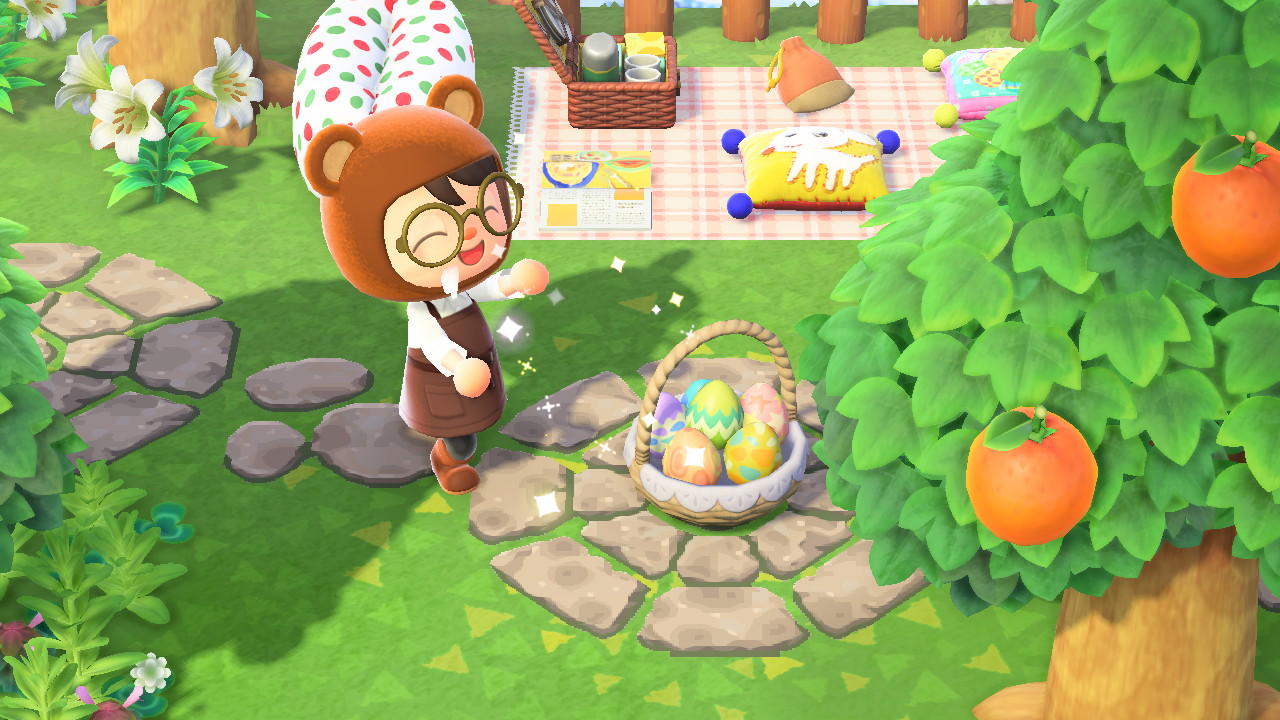 If you give him one of each egg, he will give you a Bunny Day Basket!
Craft Bunny Day Recipes
You need to craft all Bunny Day furniture recipes to get a special DIY recipe from Zipper – the Wobbling Zipper Toy DIY recipe!
IMPORTANT NOTE: You don't have to craft the Bunny Day clothing recipes to get this.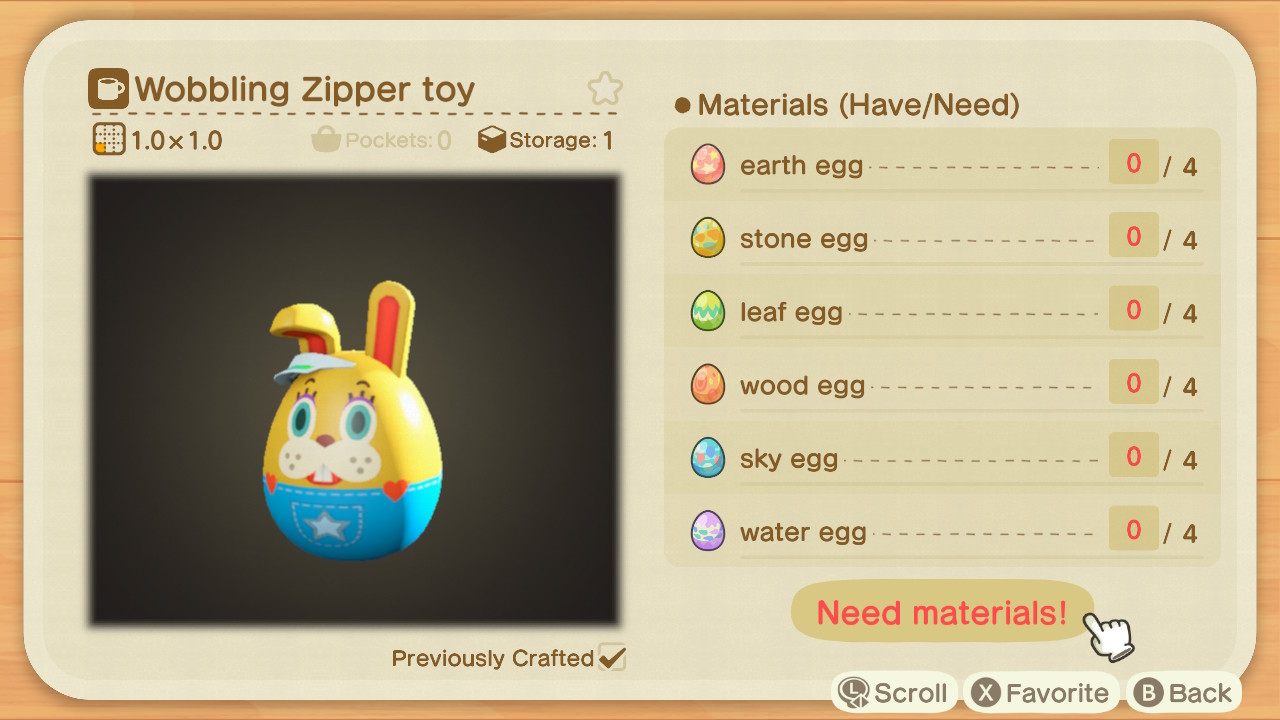 Get All Recipes
The Wobbling Zipper Toy DIY recipe isn't the last of Zipper's special recipes for you. Craft it and go talk to him after to get the Bunny Day Wand recipe!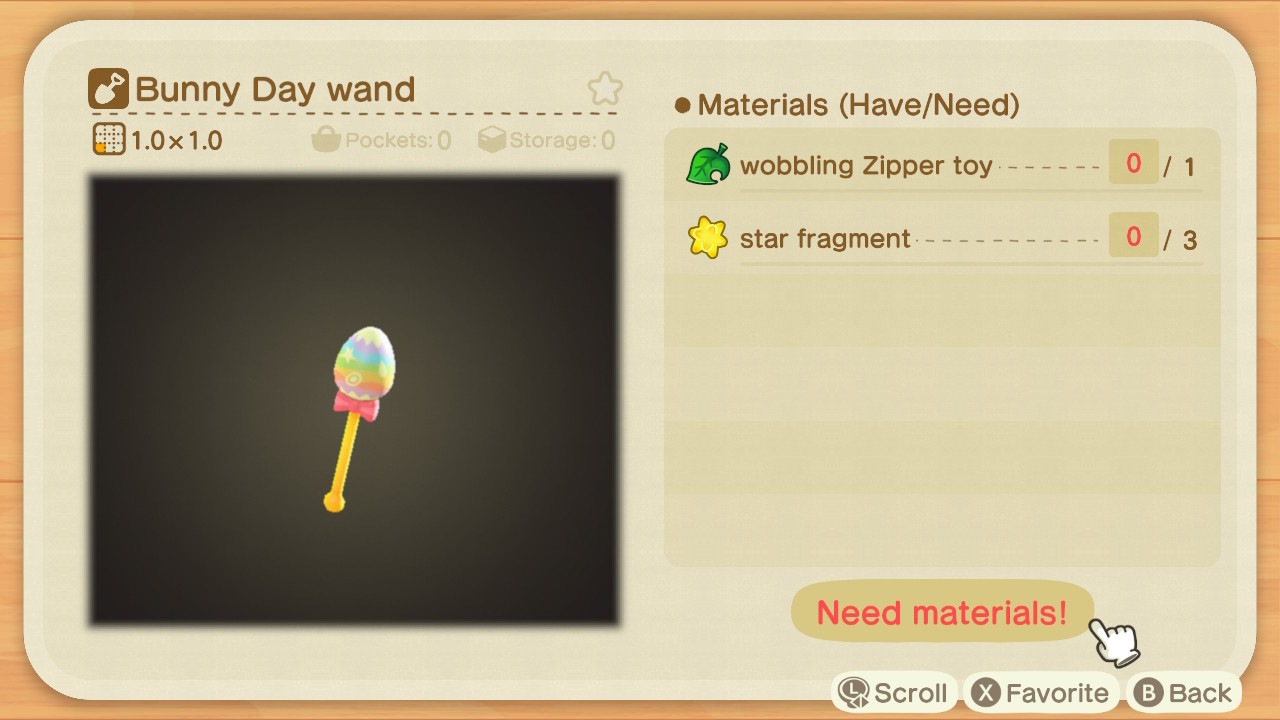 Here is a list of all Bunny Day recipes. Check these to make sure you have everything from this event:
Bunny Day Furniture and Items To Be Crafted (Obtained From Balloons, Bottles, or Zipper)
Bunny Day Bed
Bunny Day Arch
Bunny Day Stool
Bunny Day Table
Bunny Day Wardrobe
Bunny Day Vanity
Bunny Day Lamp
Bunny Day Merry Balloons
Bunny Day Festive Balloons
Bunny Day Wall Clock
Bunny Day Glowy Garland
Bunny Day Wreath
Bunny Day Wall
Bunny Day Flooring
Bunny Day Rug
Bunny Day Fence
Wobbling Zipper Toy
Bunny Day Wand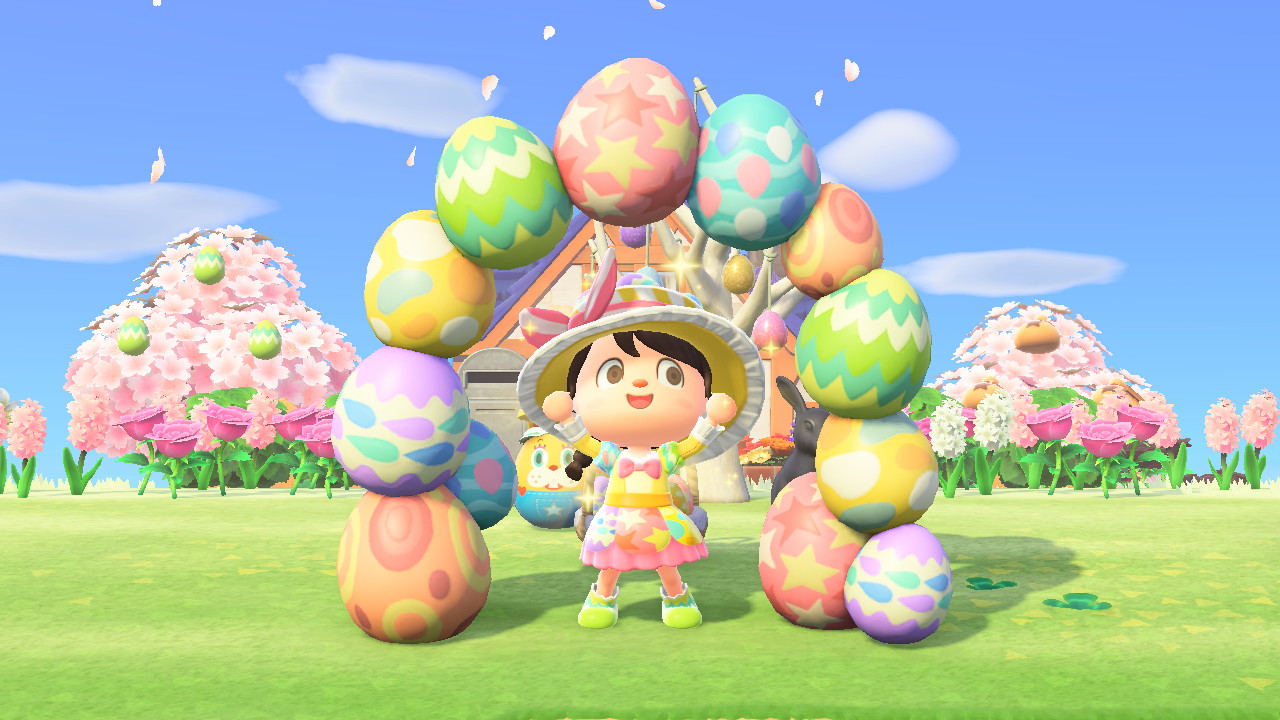 Bunny Day Clothes
Earth Egg Shell
Earth Egg Outfit
Earth Egg Shoes
Stone Egg Shell
Stone Egg Outfit
Stone Egg Shoes
Leaf Egg Shell
Leaf Egg Outfit
Leaf Egg Shoes
Wood Egg Shell
Wood Egg Outfit
Wood Egg Shoes
Sky Egg Shell
Sky Egg Outfit
Sky Egg Shoes
Water Egg Shell
Water Egg Outfit
Water Egg Shoes
Egg Party Hat
Egg Party Dress
Bunny Day Crown
Bunny Day Bag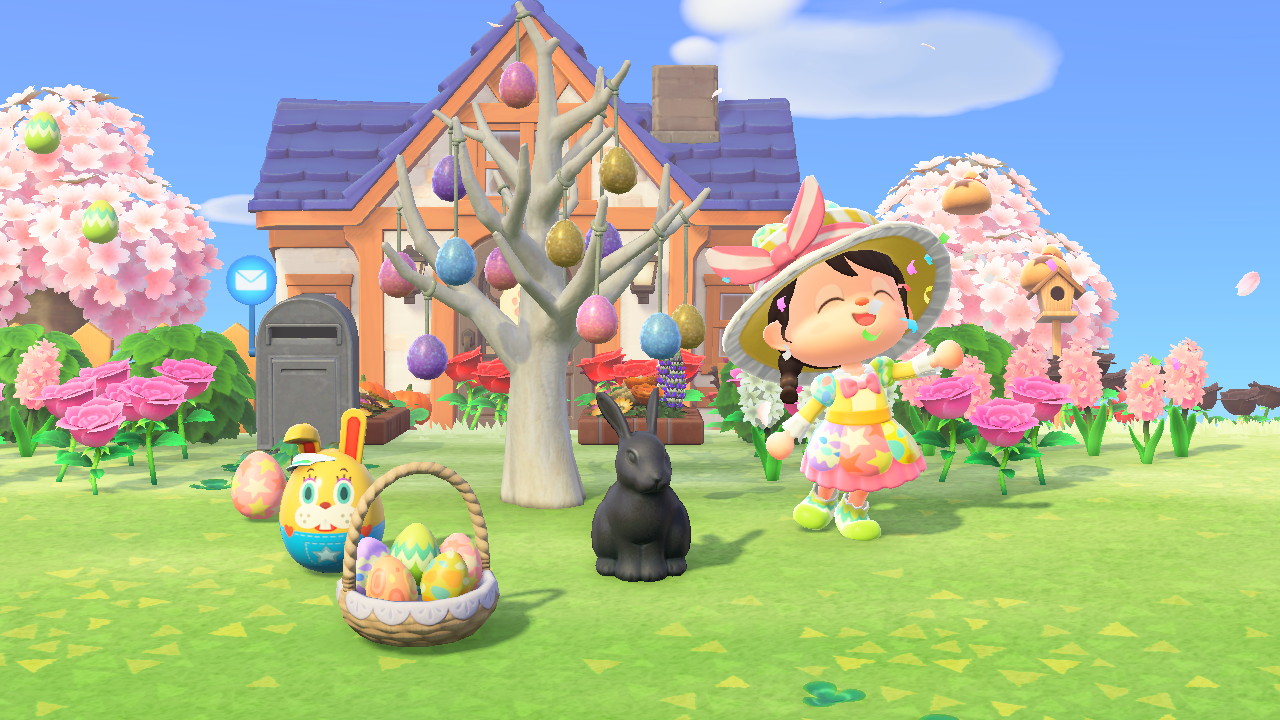 Now you know what to do on Bunny Day in Animal Crossing for 2022.
For collectors, go through our list to make sure you get every Bunny Day item.
With this guide, you're all geared up to face the coming of Zipper and his army of eggs!