Bored of the solo adventures in Skyrim? So you want a companion to keep you company?
There are a huge number followers available in Skyrim and it can be difficult to know which one is the best.
Depending on your playing style perhaps you want a warrior who is a tank and can take a beating while you sneak around with a bow.
Maybe you just want a pal to throw fire balls with. Is that too much to ask? No, it's not. So let's find you the Skyrim follower of your dreams.
Benefits of Having a Follower in Skyrim
They can take some of the heat off you in tricky situations and draw fire
They can thin the herd with lots of enemies
You can use them to carry loot for you so you don't get weighed down
You can give them weapons and gear to equip which can make them even more powerful in battle
Depending on the follower, can provide entertainment
Get them to do things like jobs or loot chests
Get them to pickpocket (depending on their morality)
If you're a vampire you can order them to sleep so you can feed off them
Trainer Followers – Free Training Exploit
There are some Skyrim followers who are also trainers which gives you the unique opportunity to get some free training.
Complete your training and then access your followers inventory and take your money back.
Just note that if you fast travel anywhere the followers inventory resets so make sure you take it back straight away.
Most of the followers are members of the Companions but here are the ones who offer training and can also be followers.
Aela the Huntress (Archery – up to level 75)
Athis (One-handed – up to level 75)
Farkas (Heavy Armor – up to level 90)
Njada Stonearm (Block – up to level 75)
Vilkas (Two-handed – up to level 90)
Faendal (Archery – up to level 50)
Talvas Fathryon(Conjuration – up to level 90)
The Best Followers and Companions in Skyrim
It's difficult to choose just one follower as it can vary depending on your needs and your style of gameplay.
However, there are certainly followers who are better than others. These are in no particular order but these are the best Skyrim followers based on stats, level and skills.
Serana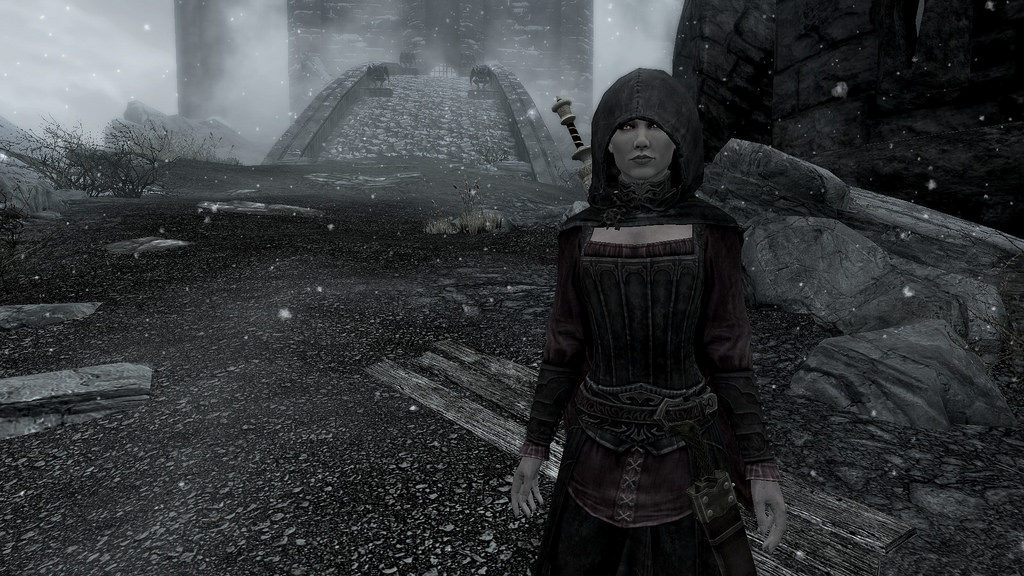 Class: Vampire
Max Level: 50
Primary Skills:
Sneak
Conjuration
Light Armour
One-Handed
My personal favourite follower is Serana. You'll encounter Serana as part of the Dawnguard DLC.
Depending on which side you take in the quest, Serana can be found in either Fort Dawnguard or Volkihar Keep.
Serana will come kitted out in vampire gear and uses a great combination of frost based attacks and the Drain Life spell.
As a vampire, Serana is also a powerful necromancer and will reanimate your fallen enemies.
The thing I most love about Serana is the comments she makes and the unique way in which she interacts with the environments you put her in. She will always keep you entertained.
J'Zargo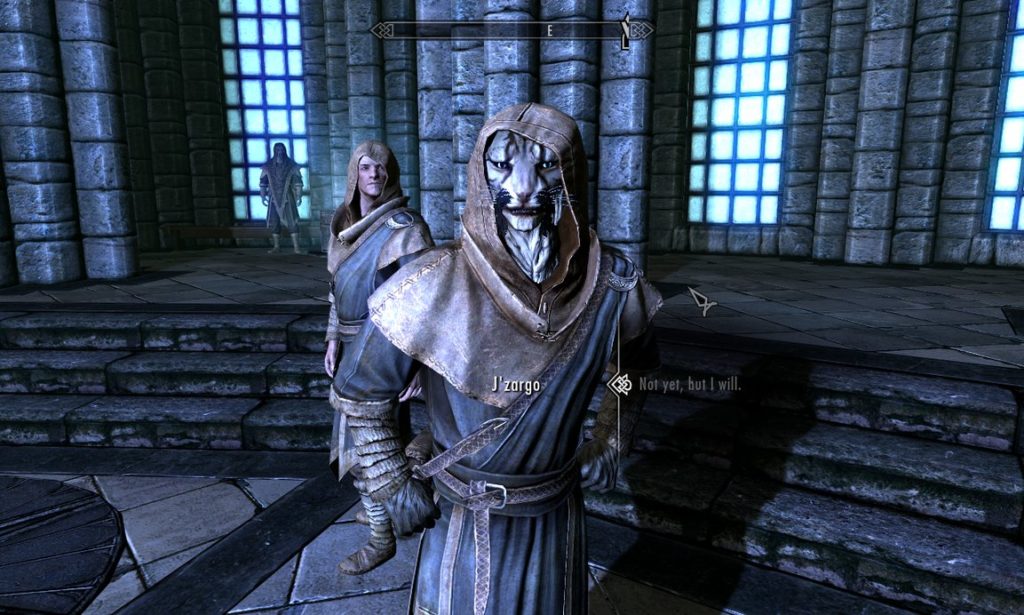 Class: Sorcerer
Max Level: None
Primary Skills:
Destruction
Illusion
Heavy Armour
One-Handed
J'zargo is an apprentice at the College of Winterhold. He doesn't have a max level so will continue to level as you do. He tends to use destruction magic in combat and wears novice robes.
To gain J'zargo as a follower you must start the College of Winterhold questline and completed the Under Saarthal quest. After this he will return to the College.
Once there you can help J'zargo with his experiment which is pretty simple. He'll give you some scrolls that he's been working on.
Use these scrolls to kill 3 undead enemies and then return to J'zargo. Any unused scrolls will be yours to keep and as thanks J'zargo will become available as a follower.
Cicero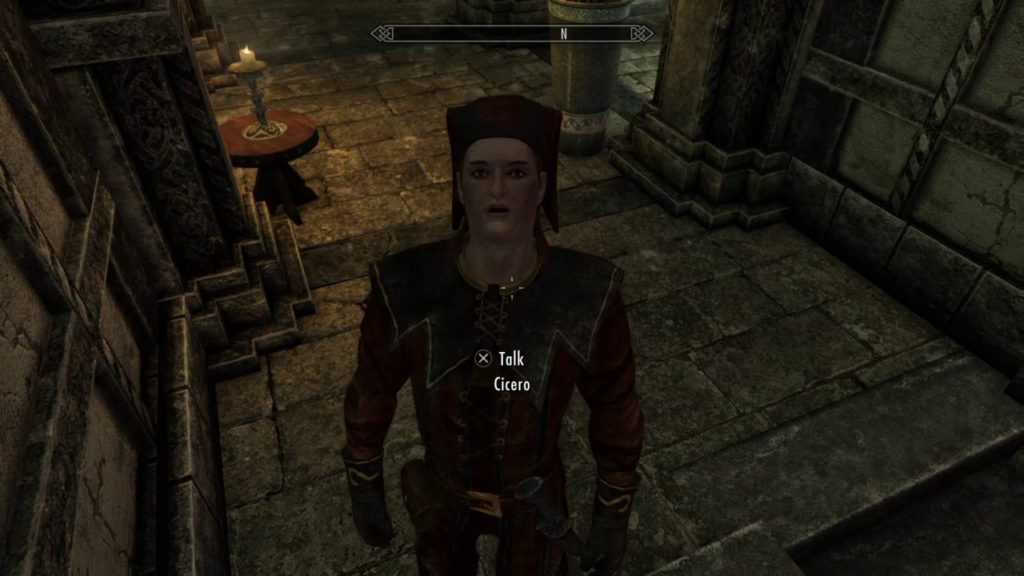 Class: Assassin
Max Level: 50
Primary Skills:
One-Handed
Sneak
Archery
Light Armour
Let's face it, Cicero is insane and depending on your patience you'll either love or hate his dialogue and dance moves.
If you want the option of having Cicero as a follower you'll have to spare his life during The Dark Brotherhood questline (something I personally find very difficult).
Sadly his Jester outfit has no armour rating but he's still a sneaky force to be reckoned with and his spontaneous break outs into dance make him worthy of a mention on our best Skyrim follower list.
Frea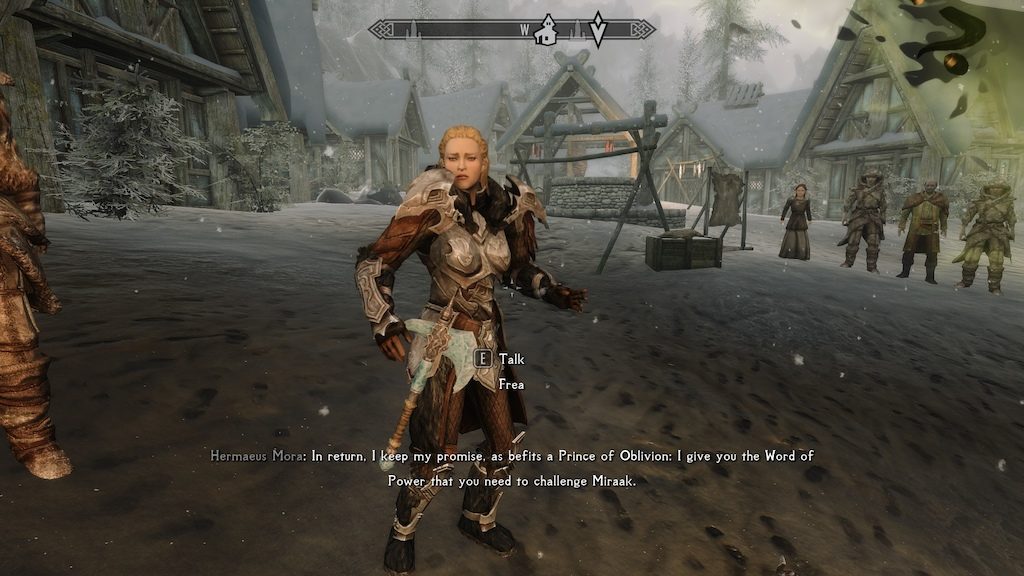 Class: Frea Combat Style
Max Level: None
Primary Skills:
One-Handed
Alteration
Light Armour
Restoration
Frea is a companion available in the Dragonborn DLC and only once you have completed "The Fate of Skaal" quest.
Frea wears Nordic Carved Armour and makes a good warrior using dual wield axes. She also has a Nordic Bow for ranged enemies but you can always equip her with one of the best bows in the game.
Teldryn Sero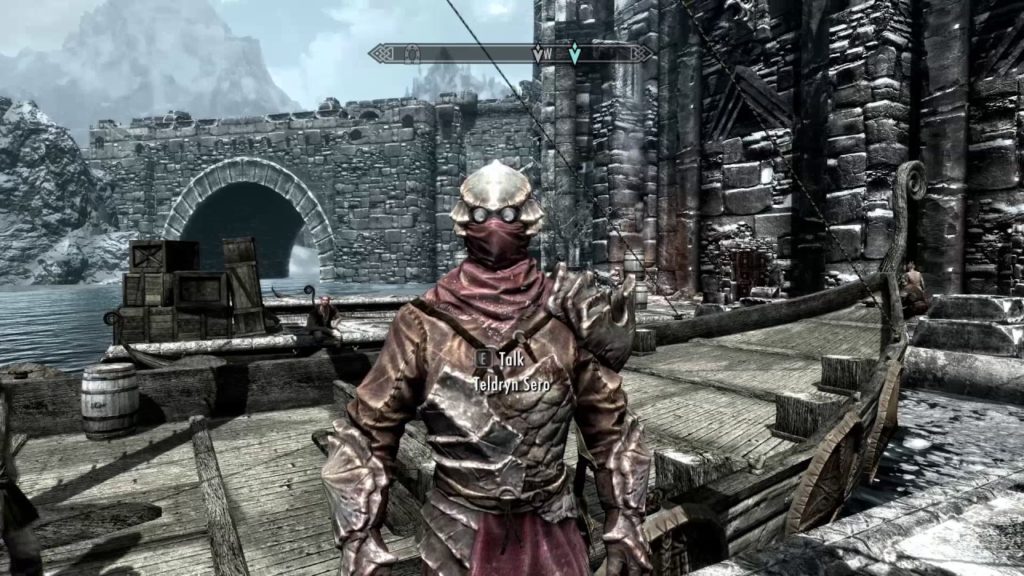 Class: Spellsword
Max Level: 60
Primary Skills:
One-Handed
Light Armour
Destruction
Conjuration
Teldryn Sero is a sword for hire for 500 gold. You'll need the Dragonborn DLC and head to Raven Rock and find him in his house The Retching Netch.
Teldryn likes his fire and will summon a Flame Atronach as soon as things get going. He'll also use destruction magic and light up your foes.
He maxes out at level 60 and is a dab hand with One-Handed combat as he has the Armsman perk.
Mjoll the Lioness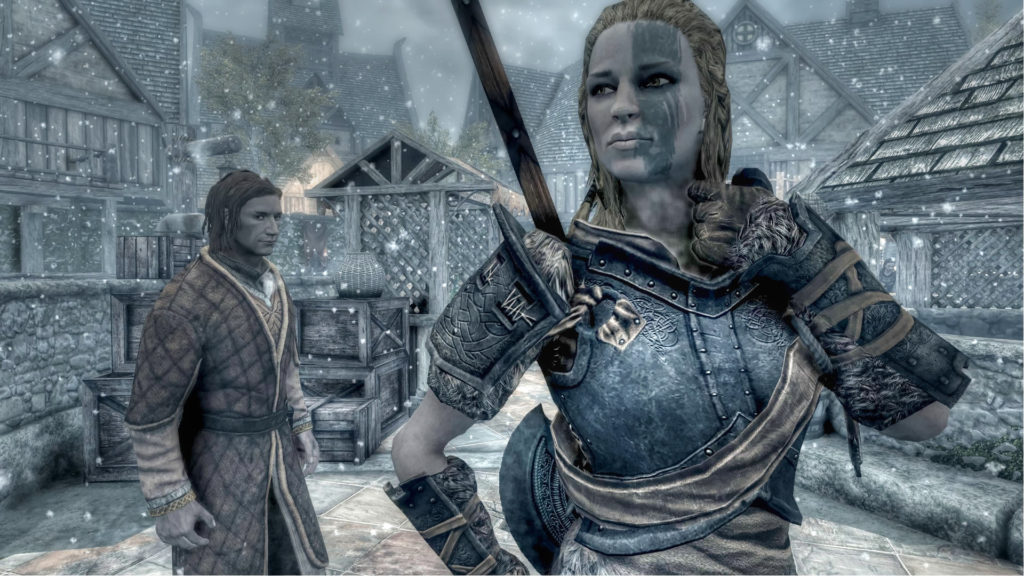 Class: Warrior
Max Level: 40
Primary Skills:
Heavy Armour
Two-Handed
Archery
Block
Mjoll is an adventurer who has put that life on hold after she lost her favourite sword. I'm sure you can help with that!
You can usually find Mjoll walking around the market stalls in Riften. She will give you the task of retrieving her sword Grimsever from the Dwemer ruins of Mzinchaleft.
Mjoll the Lioness rocks some heavy armour and a battleaxe. She is pretty talkative and has quite a bit of dialogue to share during your adventures together.
She also makes our list as one of the best wives in Skyrim.
Aela the Huntress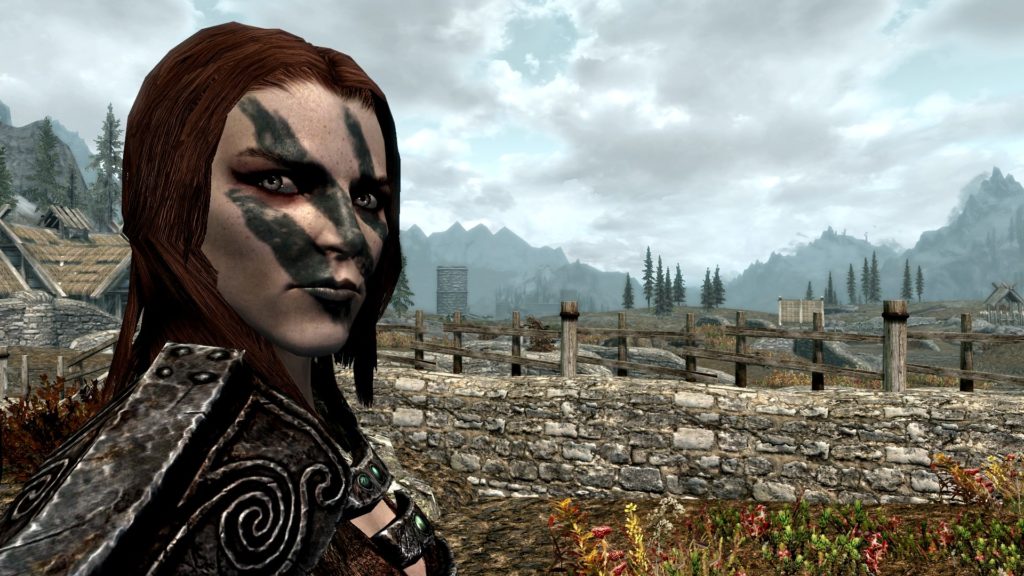 Class: Thief
Max Level: 50
Primary Skills:
Archery
Light Armour
Sneak
One-Handed
Speech
You can get your hands on Aela the Huntress once you've completed the Companions questline, and if you really want to get your hands on her, she is also a candidate for marriage too.
She rocks Ancient Nord Armour and also sports a dagger and bow.
I'd put her on par with Mjoll but Aela is a bit more nimble and makes a great partner if you want to go on a pickpocket spree.
Marcurio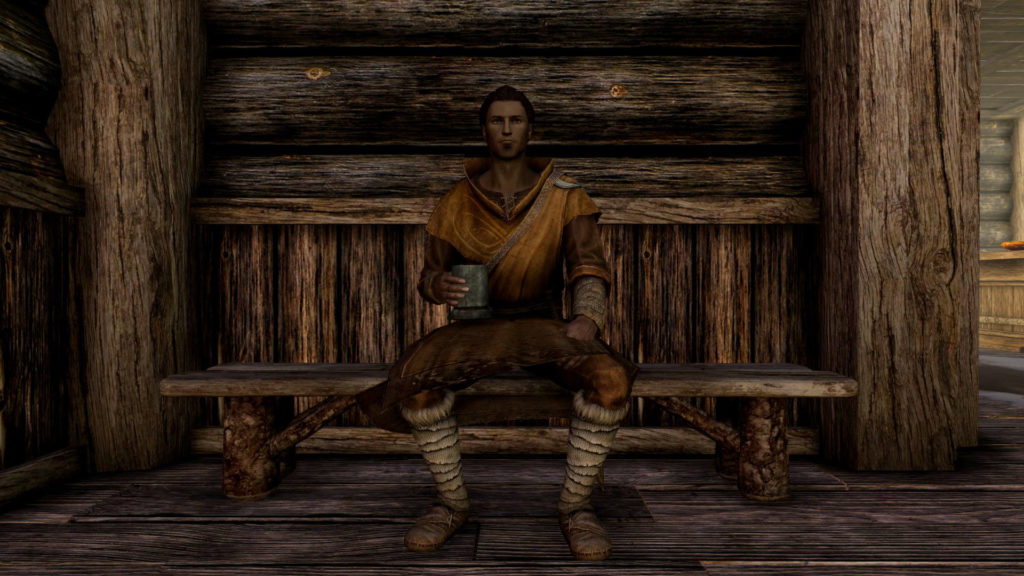 Class: Destruction Mage
Max Level: 40
Primary Skills:
Destruction
Restoration
Alteration
Sneak
Another sword for hire is Marcurio who will join you as a companion for 500 gold. You can find him in The Bee and Barb in Riften.
He's a great wizard follower and will use destruction spells in battle such as Chain Lighting, Firebolt and Lightening Bolt.
You can also marry Marcurio if you want and then have him as a follower for free.
Dark Brotherhood Initiates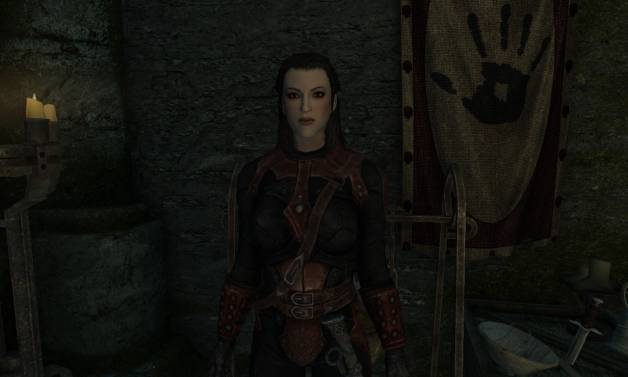 Class: Assassin
Max Level: None
Primary Skills:
One-Handed
Sneak
Archery
Light Armour
There are two Dark Brotherhood Skyrim companions available to you once you have finished The Dark Brotherhood questline.
There is one male and one female initiate for you to choose from. They are two of the best followers in Skyrim for anyone who likes to stick to the shadows.
Both initiates rock Shrouded Gear and they do not have a max level.
FAQ
Who is the best follower in Skyrim?
Looking for the best follower in Skyrim? Try one of these top 10.
Serana
J'zargo
Cicero
Frea
Teldryn Sero
Mjoll the Lioness
Aela the Huntress
Marcurio
Dark Brotherhood Initiates
Is Lydia a good follower?
Lydia is one of the first followers you get in the game and has heavy armor and a max level cap of 50. For someone who can get stuck in with physical combat she is good but her attitude and dialogue can get annoying.
Who is the best warrior follower in Skyrim?
Mjoll the Lioness and Aela the Huntress are two of the best warrior followers in Skyrim and Serana is good too although she also mixes in magic.