It can be a challenge to keep your little ones entertained for long periods of time, especially during long road trips or flights.
Thankfully there are many games and puzzles to keep their brains occupied while also exercising their logic and problem solving skills.
We've created a series of printable games and puzzles which are completely free for you and your children to enjoy.
Mazes
Who doesn't love a maze?! Our very on Nerd Bear is stuck in the center and needs rescuing. We have several circular and triangle mazes which are fun and free. Print them off and find Nerd Bear!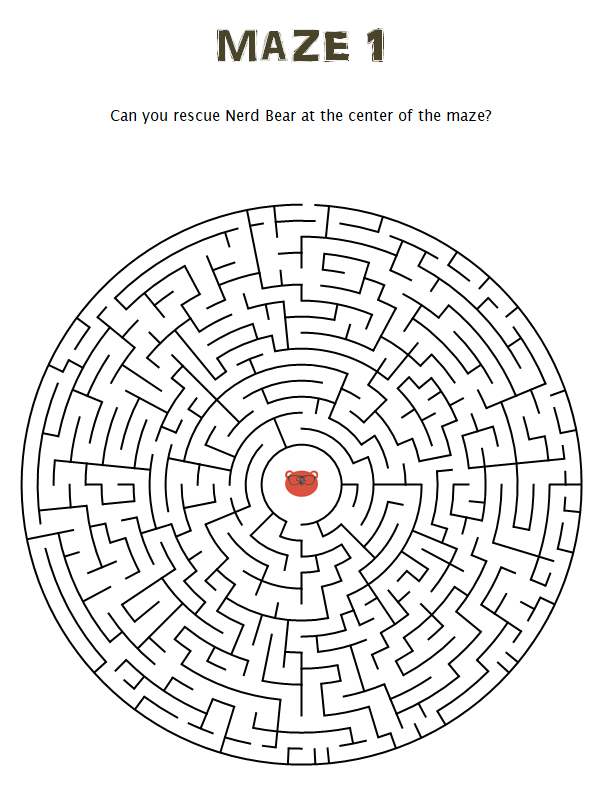 Printable Downloads
Word Search
The classic word search is a firm favorite to pass the time at home or on a journey.
We have several themed word searches for you to print and they range in difficult from simple 8×8 sized word searches to harder 16×16 for older kids and even adults.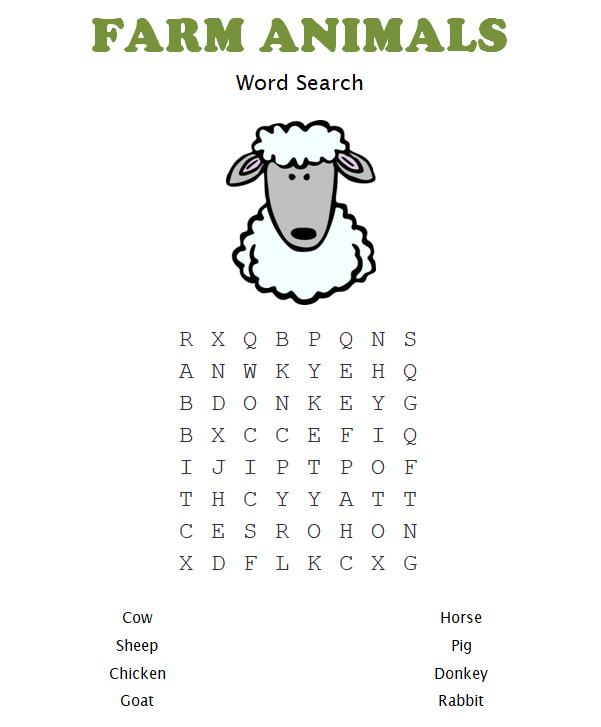 Printable Downloads
Easy 8×8
Medium 12×12
Hard 16×16
Battleships
There's something so satisfying and yet saddening about saying "you sank my battleship!" Best of all you don't need the physical board game to play this classic.
Using just the free printable and a pen you can play this as much as you like by marking out your own fleet and using the grid references to target your enemy.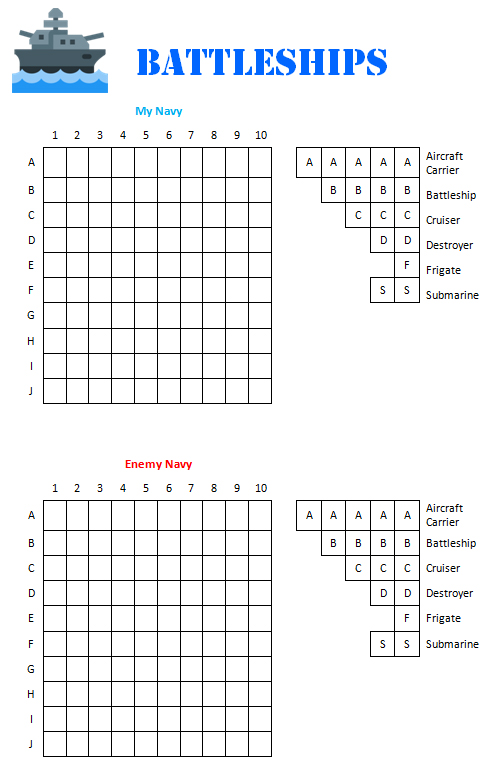 Printable Downloads
Magic Squares
This is a great test for both kids and adults alike to use their math skills to solve these magic squares.
You have to fill in the squares so that each column, row, and diagonal all equal the sum indicated for each puzzle. You best get your thinking caps on!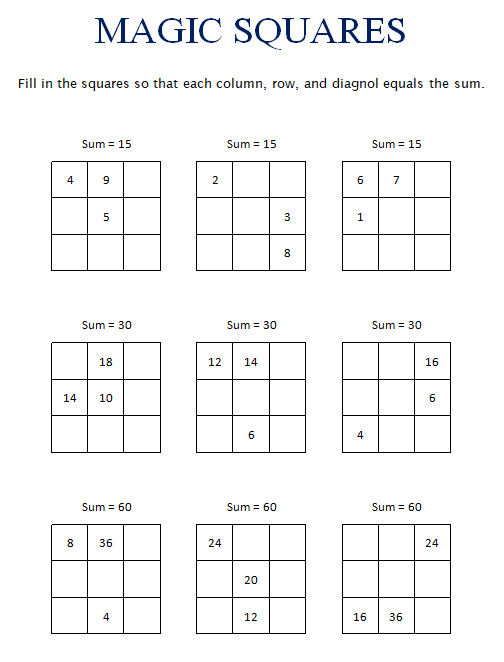 Printable Downloads
Sudoku
You can't open a newspaper or magazine these days without coming across a Sudoku puzzle.
The 9×9 Sudoku puzzles may be a bit too challenging for younger kids so here we have easier 4×4, and slightly harder 6×6 sized Sudoku puzzles.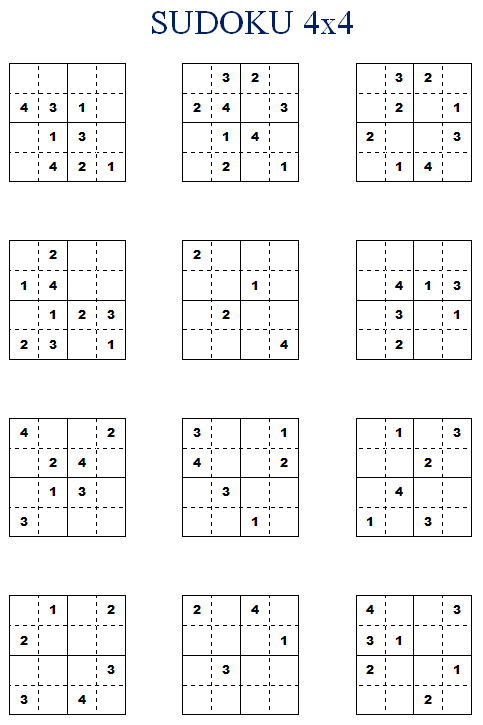 Printable Downloads
Word Scramble
Another puzzle game to keep your brain active, these themed printable sheets will have you unscrambling the mess to find the real words.
These are a great way to pass the time on road trips.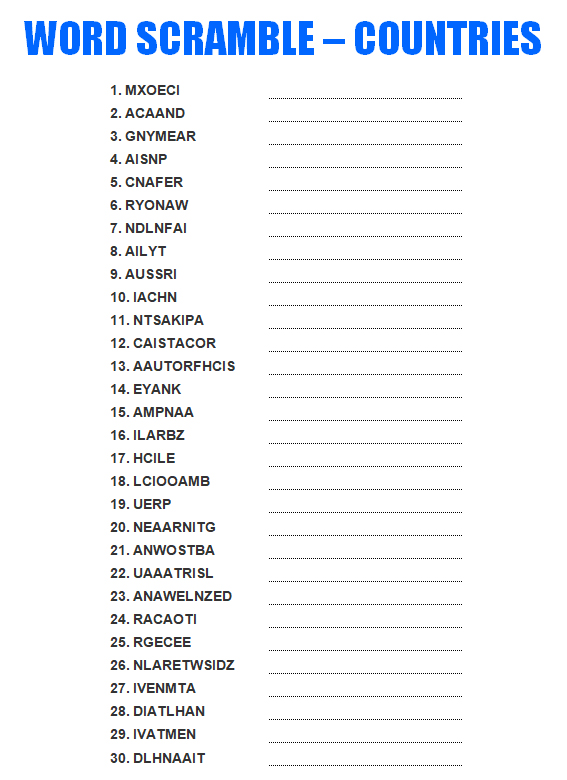 Printable Downloads
Tic Tac Toe
Take turns putting X and O's in each space until you get three in a row either across, down, or diagonally.
For added fun you can play this game at speed and watch as you, or your opponent, makes silly mistakes.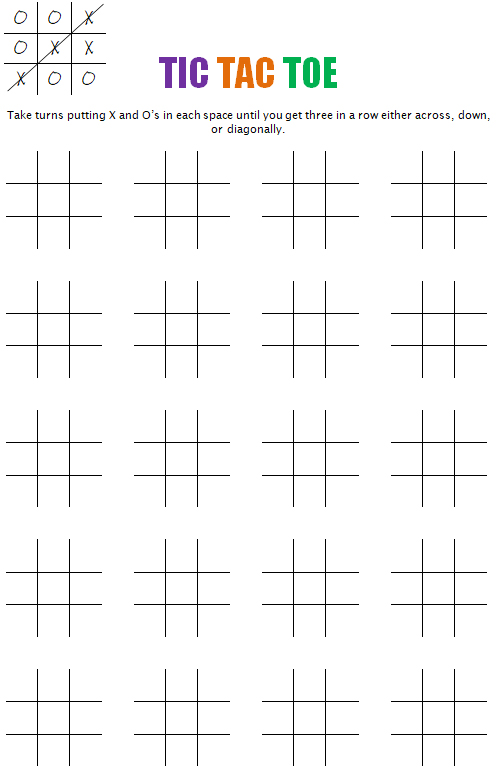 Printable Downloads
Dots to Square
This very simple game involves taking it in turns to draw lines between dots with the goal of creating squares.
You can be strategic and finish your opponents squares but watch out as they may do the same to you.
As you complete squares put your letter (A or B) into the box. The winner is the person with the most squares. Good luck!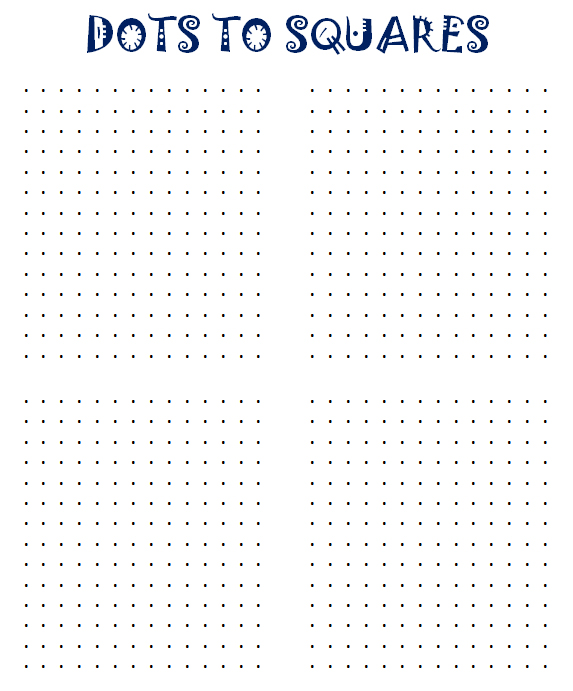 Printable Downloads
Hangman
These printable hangman sheets means that kids and adults can play several rounds of this game.
It's easy to see where you are by crossing off letters of the alphabet as you go. Can you guess the word before the end?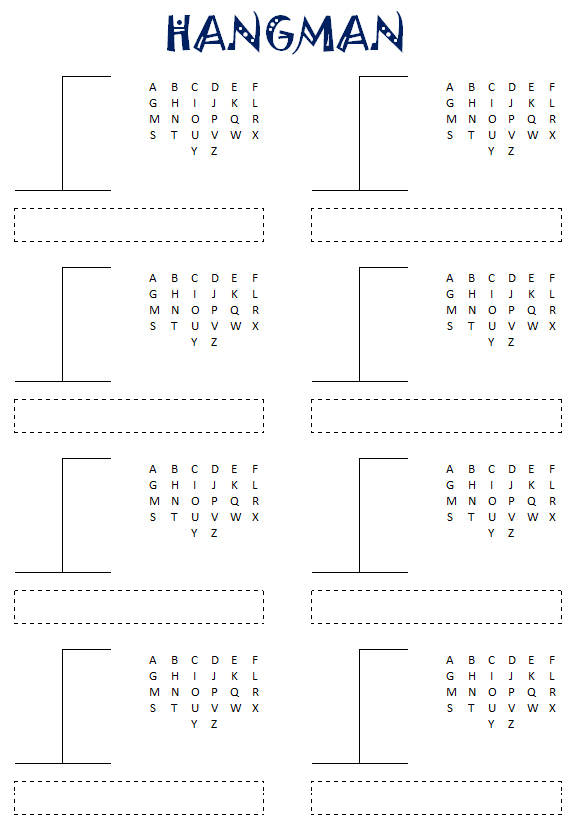 Printable Downloads
Memory Game
This game can be played by yourself or against friends. Look at the pictures below for one minute and then hide it. Then try and draw as many of them as you can from memory.
You then have 5 minutes to draw as many of them as you can. See how many you can get and beat your friends or family!
This is such a great game as a cognitive challenge and for enhancing memory in children.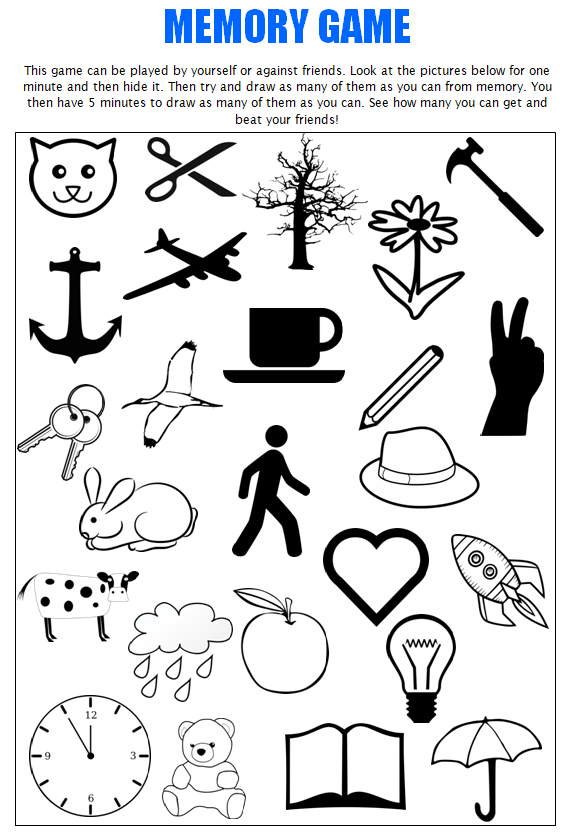 Printable Downloads
Coloring Sheet
Coloring has always been a popular pastime and even gaining popularity with adults. What better way to pass the time than coloring in our very own Nerd Bear!
Hint: he is a red bear but feel free to change him if you think you have a better color in mind.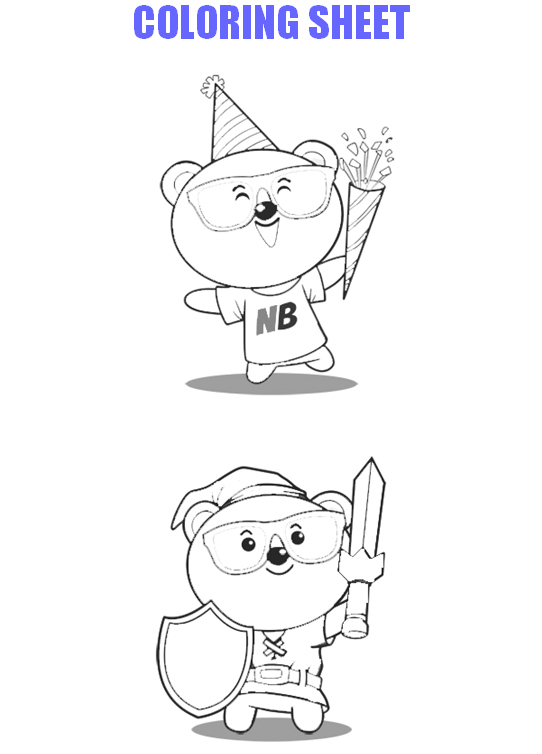 Printable Downloads
Spot the Cars
This classic road trip game will keep your keys alert and interested as they gaze out the window trying to spot these cars.
The cars are the most popular brands and models sold in the U.S. so for any long road trip you should be able to spot all of them. Keep your eyes peeled!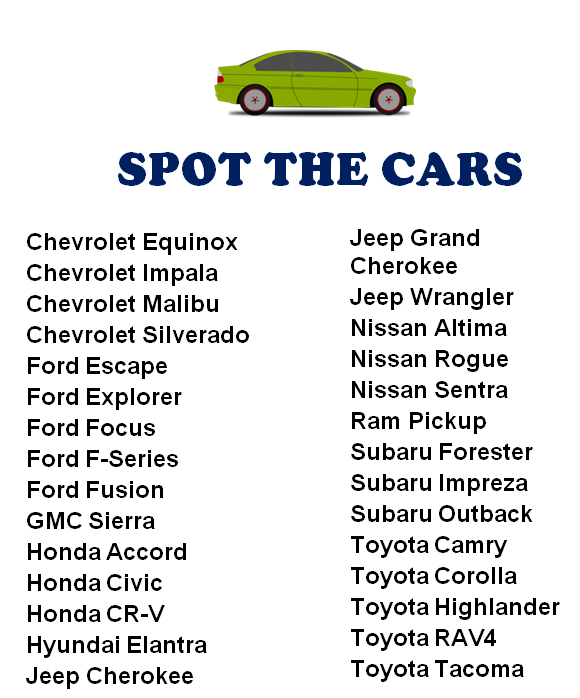 Printable Downloads
Final Thoughts
With long journeys or time at home it can be a challenge to keep kids entertained.
These free printable travel games and puzzles will be sure to kill many hours and keep your children happy, amused, and challenged.
You might also be interested in:
Featured Image: Pixabay via Pexels