There are some truly incredible anime films out there. Today, I'll be discussing and recommending thirty such productions ranging from the obvious blockbusters to some unknown and hidden masterpieces that deserve more recognition.
We'll be looking at hour-long movies, multiple-hour-long movies, multiple-entry movie series, and even some short films that clock in at around half-an-hour.
That way, we've got a lot of variety and something for everyone! Let's get into this!
Best Anime Movies
30. Perfect Blue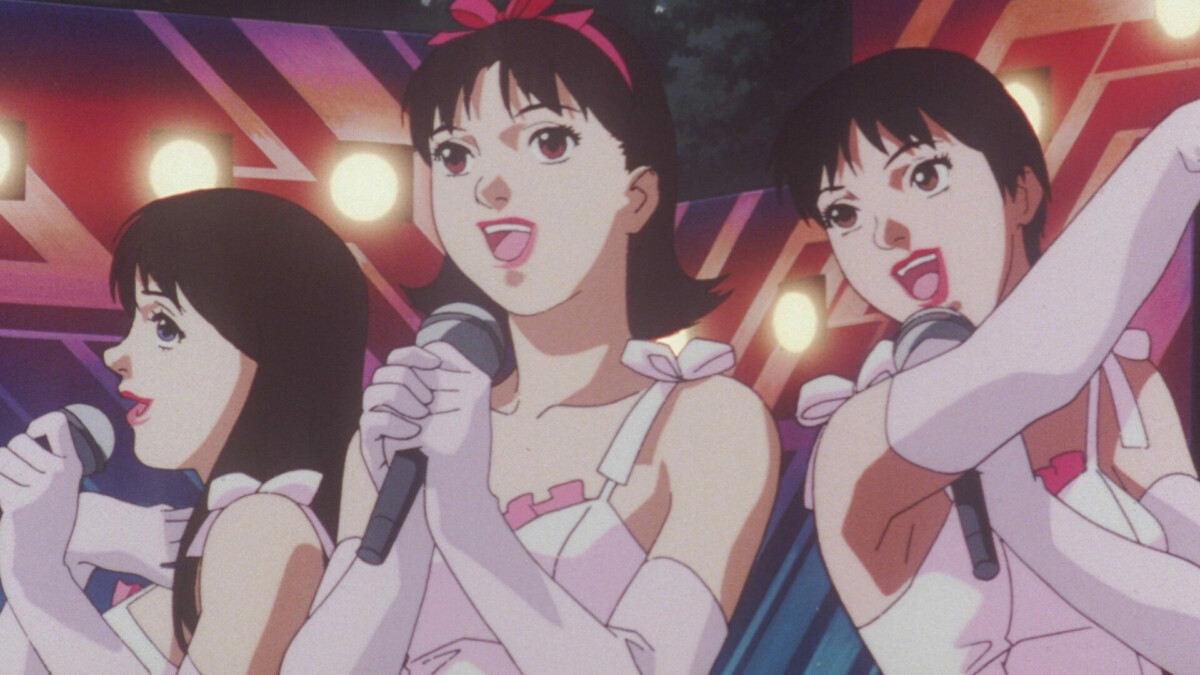 Perfect Blue is a harrowing, disturbing portrayal of parasocial relationships and fanaticism, directed by the wonderfully creative and unique Satoshi Kon. It's inspired many projects since, such as Orphan Black.
It tells the horrible story of a pop idol girl quitting to pursue her acting career, only for her reality to distort.
The sound direction is insanely good, as brilliant as the traditional animation that lends itself to the gloomy, claustrophobic tone the movie is going for.
It's a must-watch for any thriller or horror fans, managing to capture a Western blockbuster's feeling through animation perfectly.
29. Redline

Redline took seven years of blood, sweat, and tears to craft. This is because every single frame is hand-drawn, and man, can you tell. It's a simple story of an intergalactic alien race without rules, pertaining to JP – a womanizer set on winning at any cost.
It's colorful, eclectic, energetic, and action-packed, with a heart-pumping electronic soundtrack that keeps every scene fresh and exciting. I recommend this if you're a fan of rollercoasters because it's a thrill ride from the start to the end.
28. Lupin Iii: The First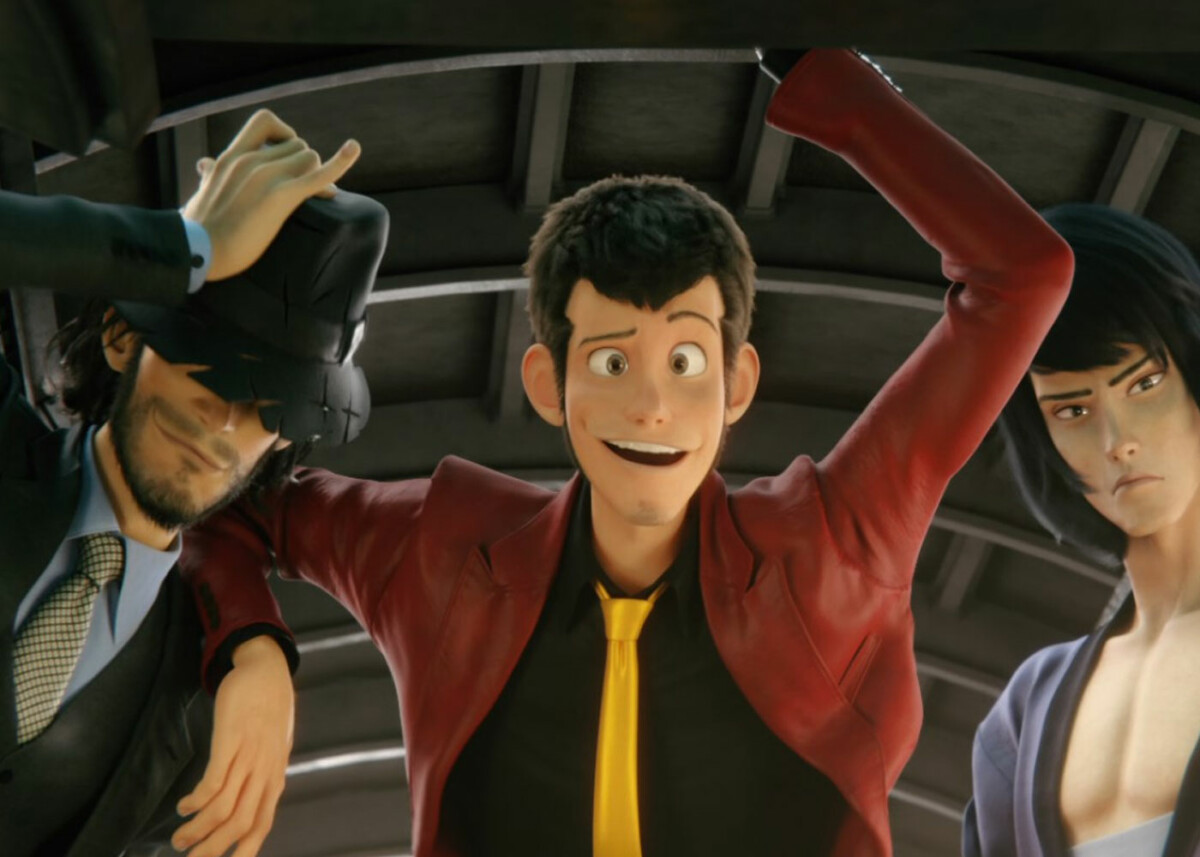 Lupin III: The First is the newest Lupin movie, and this time it's entirely in CGI. Very, very good CGI, may I add.
It's also perhaps the most bizarre Lupin adventure yet, telling a physics-defying narrative involving a re-animated Hitler, an Aryan super-plot, and a journey around the globe.
It may not be the best entry point for the series, but you certainly can't go wrong if all you're looking for is some good old fashioned, formulaic, but unmistakable 2000s-vibing fun.
27. The Secret World of Arrietty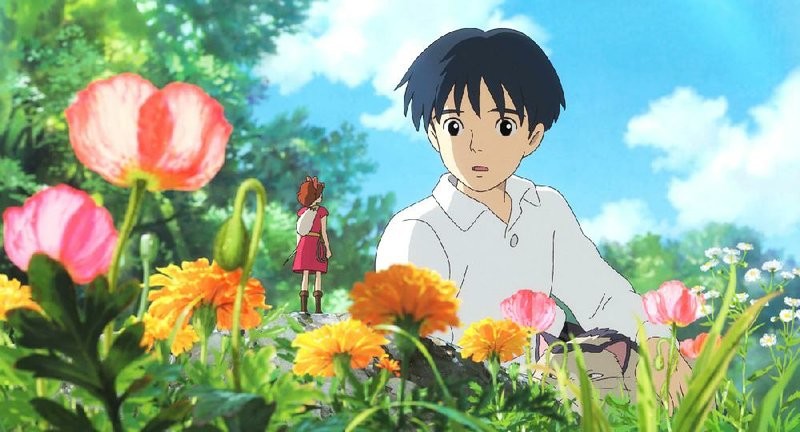 Arrietty is Studio Ghibli (get used to that name) attempting to adapt The Borrowers, and it's done wonderfully.
The artistic direction and pure sense of scale entirely sells the feeling of being a small person traversing through grass and across kitchen countertops, and the environmental design is near unbeatable in its precision to detail.
They take massive liberties with the plot to make it feel more fantastical and adventurous.
There's family-centric morale at the center, too, and some exciting and thrilling moments to keep the watch constantly engaging.
26. Promare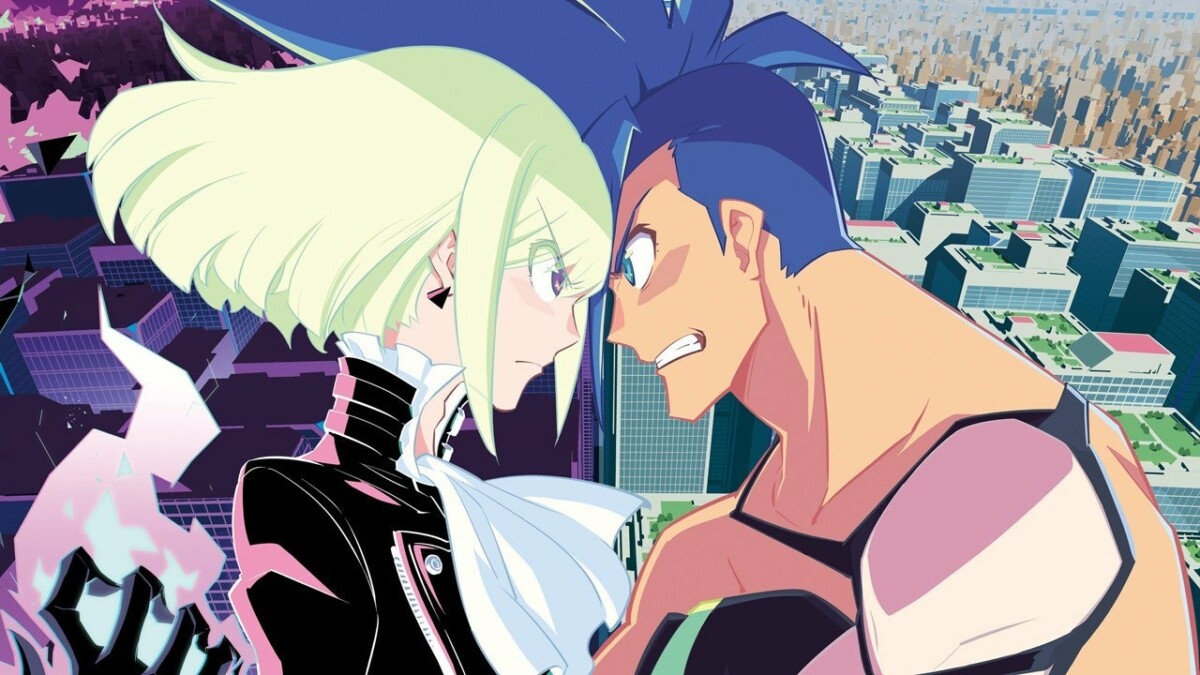 Promare is Studio Trigger's love letter to Studio Trigger – that is to say: themselves.
It takes everything that made their previous works so beloved and exciting and slams it all together in one bombastic, over the top mecha plot where the stakes are constantly rising alongside the gob smacking animation and art.
It's also got a killer score – with some help from Hiroyuki Sawano, as usual – that amplifies the action to new heights for Trigger.
I just wish there was more, as this is a stupid and exciting story, and I love those kinds so much.
25. The Boy and the Beast

Left with nowhere to go, the nine-year-old Ren flees from home to find somewhere new to live.
Through chance and luck, he finds himself in Kumatetsu – a realm adjacent to our own, where beasts walk on two legs and have built a society.
Ren is adopted there and raised as a beast, only for him to age and grow curious about the life he left behind.
The Boy and the Beast feel cinematic throughout its entire runtime, never missing a narrative beat to tell an emotionally impactful and gorgeously animated story about family, forgiveness, aging, and redemption, with twists and turns scattered along the way.
24. Angel's Egg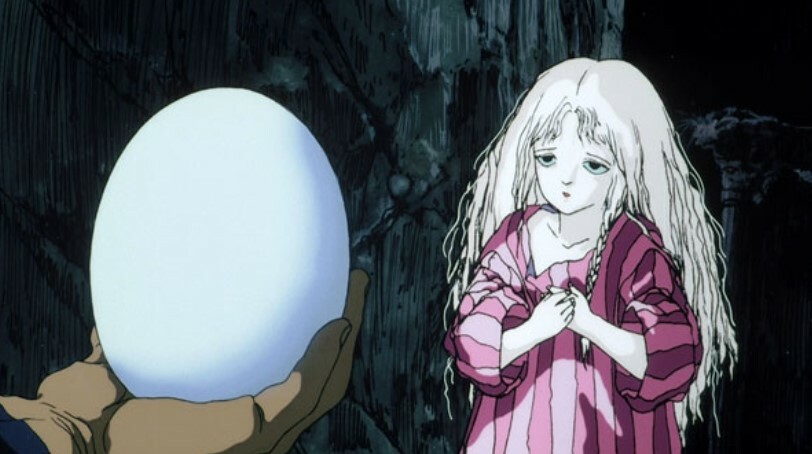 Angel's Egg is a perplexing film with a confusing premise but gorgeous art direction courtesy of character designer Yoshitaka Amano and director Mamoru Oshii.
It's quiet, speculative, philosophical, and meditative. The story follows a girl who is tasked with filling a jar with water and guarding an egg.
It's that simple, kind of – the symbolism, dialogue, musings, and soundtrack are the main players here, and they all amalgamate to make a spiritually sound if not confusing production.
23. Lupin Cagliostro

Lupin III: The Castle of Cagliostro is the definitive Lupin experience, directed by Hayao Miyazaki in his cinematic directorial debut and featuring all the charms of a Studio Ghibli production.
It's an adventure with plenty of action, telling a run-of-the-mill yet consistently entertaining story about a group of thieves tasked with the impossible.
You really cannot go wrong with this if you want some nice, high-quality junk food anime to binge.
22. Your Name
Your name really took the box office by storm. It's a body-swapping romance following a countryside girl, Mitsuha, and a Tokyo student, Taki.
The animation and art style is – as with most Makoto Shinkai works – among the best out there.
It blends a distinct anime style with photorealistic environmental design to really make every scene pop.
It's emotional, cinematic, and also serves as a fairly interesting thriller in some aspects. If you haven't seen it – what are you waiting for!?
21. Akira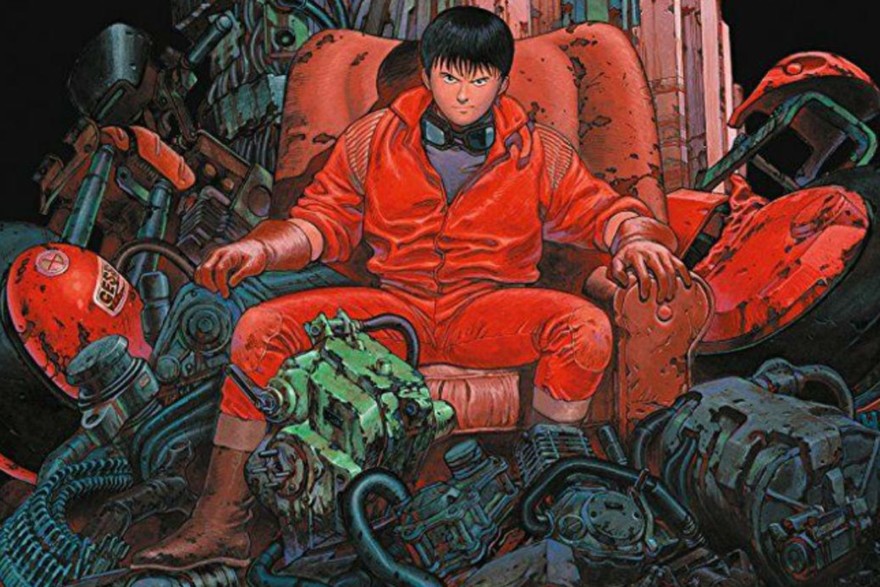 Akira is a cultural masterpiece that truly globalizes anime as a medium and brings it back from the brink.
It's a dystopia action thriller with horror elements, telling the story of Shoutarou and Tetsuou, two gang members who end up caught in a governmental plot way above them.
Each frame is tirelessly traditionally drawn, with each cell given its own identity to craft a fluidity that rivals most anime releases today.
It's not aged amazingly in some departments, but certainly, in most – it's constantly entertaining.
20. 1001 Nights
1001 Nights is another cinematic trip through artwork based on the wonderful original designs by Yoshitaka Amano. The work is meditative, voiceless, and mostly operatic.
It's brimming with color and psychedelic motion in every frame, depicting love and sexual engagement in a way I've never before seen in animation.
You can watch it for free on YouTube, and it's a must-watch for any fellow pretentious folk out there.
19. Fate/Stay Night: Heaven's Feel

Fate/Stay Night: Heaven's Feel is a trilogy that should only be watched if you've seen Fate/Zero and Fate/Stay Night: Unlimited Bladeworks and is an alternate universe retelling of the latter.
This time, we're exposed to the darker and gorier aspects of the F/SN story in the BAD END route that hadn't yet been adopted.
It's some of Studio Ufotable's greatest works; fluid, colorful, cinematic, action-packed, and filled with twists and turns. I can't wait for the subtitled or dubbed release of the final movie, as it's only just come out to raving reviews.
18. Cowboy Bebop: Knockin' on Heaven's Door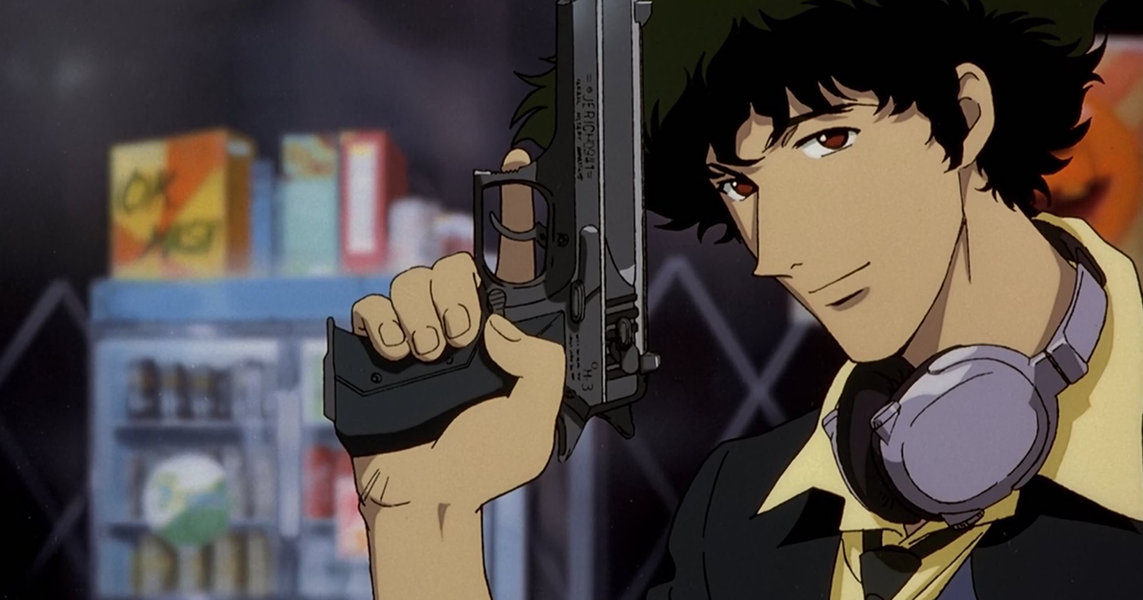 So, you've finished Cowboy Bebop and just need more of Spike and the gang. Well, don't you worry, because Knockin' on Heaven's Door is the nicest, most fluid the series has looked, with some top tier choreography and animation that keeps the action of the original series intact.
It's set in the middle of the main series and carries many of the weighty themes of the core story in a standalone adventure romp.
If you really want to get into Cowboy Bebop and don't want to start with the show, you could give this a spin – but I'd advise leaving this for dessert (or watching it within the chronology).
17. A Country Doctor

A Country Doctor is an anime most of you have never heard of. It's an adaptation of Franz Kafka's surrealist short story, depicting a doctor rushed to a dying man's bedside, with his mind left at home.
It's difficult to understand, as with most Kafka's works, but if you dig hard enough in this 20-minute vision of the Kafkaesque, you'll find something incredible.
It's animated with a bizarre, horrific, and sketchy style, with distorted proportions and disturbing faces selling the vibe of the original tale perfectly.
16. A Silent Voice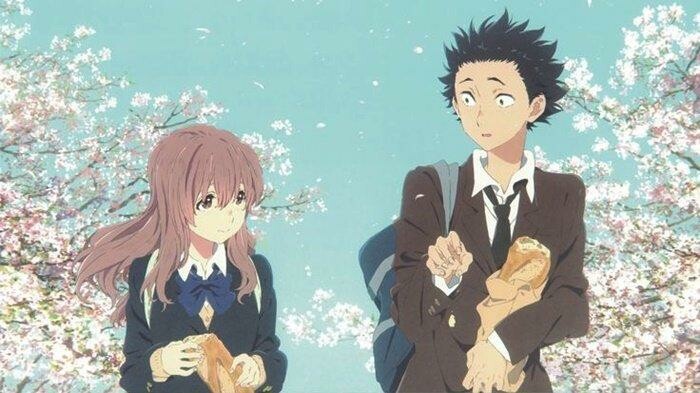 Shouya was a huge bully in elementary school, picking on the deaf Shouko Nishima to the point she transferred.
Now in high school and having experienced similar persecution, Shouya encounters Shouko and attempts to make amends for how he acted in the past.
There's never a dull moment in Kyoto Animation's finest, most visually spectacular, and emotionally sweeping production yet.
I really hope we can get more movies of this caliber, as it blew me away from beginning to end when I saw it in the cinema.
15. Iblard Time

Iblard Time is a very tough sell, as it's essentially a collection of magical-realist paintings animated with a wonderful background soundtrack.
We're taken through absurd, surrealist, and naturalist landscapes to meet the locals, observe the environments, and draw our own conclusions.
There's really not much to it – it's basically a slideshow – but it's still a gorgeous, dream-like experience with some of the best visual design I've seen from the medium.
I'm very glad that Studio Ghibli gave Naohisa Inoue's unbelievable works their chance to shine.
14. Ponyo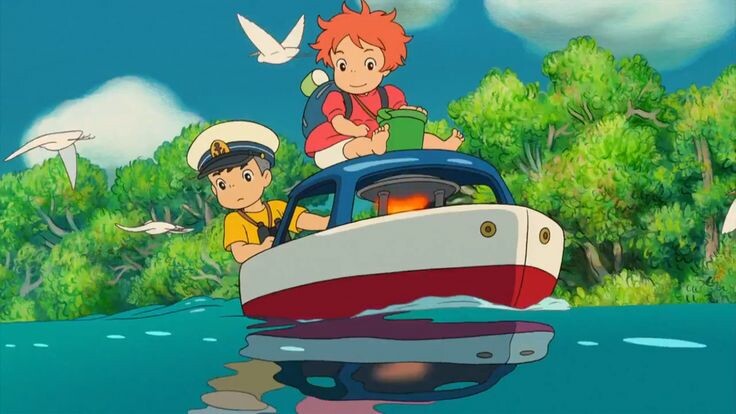 Ponyo is more or less Studio Ghibli's (*gasp*) attempt at a Little Mermaid narrative, following a young girl/goldfish named Brunhilde who is torn between her responsibility as a princess of the sea and her want to love on land.
When she meets Sousuke, a young boy who saves her in a glass jar, she forms a close bond with him.
It's a really simple, childish story with a color-popping art style and palette that keeps the cheery adventure consistently fresh to watch.
13. Ghost in the Shell

How could we forget Ghost in the Shell? It's one of the highest-regarded anime films to have ever released, inspiring a wave of new media with its cyberpunk depiction of warfare and self-exploration.
It follows Motoko Kusanagi, a super-soldier who was fitted with cybernetic upgrades at a young age and frequently changed bodies.
Through the charts in this one, the production quality weaves a beautiful and grimy neo-Tokyo with chanting electronic music that permeates the philosophical tone with an air of spiritual mysticism.
12. The Wind Rises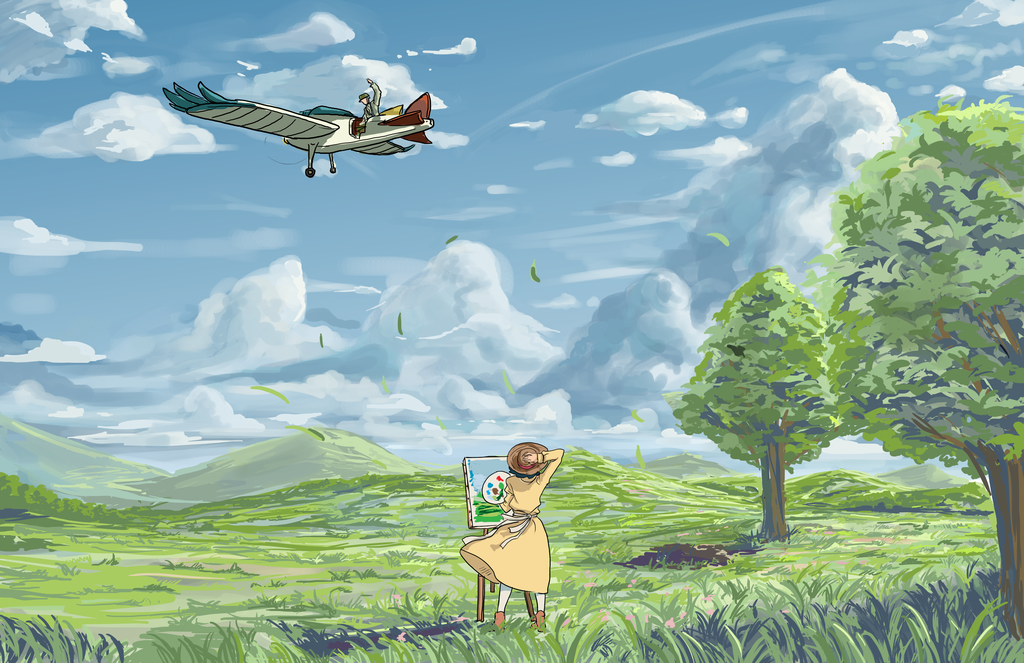 Oh, look – another Studio Ghibli anime! This one centers around the real-life story of Jiro Horikoshi, the inventor of the Mitsubishi A5M and A5M fighter planes commissioned for Japanese use in World War II, and is based on the novel by Tatsuo Hori.
The artistic direction is sublime, the motifs and themes rooted yet delicately discussed in order to leave room for a more emotional and dramatic narrative.
It's never dull or boring, constantly displaying vivid landscapes from the ground and the air and ending with a beautiful ending that I won't forget.
11. Spirited Away

There are few, if any, anime films as iconic as Spirited Away. It's a wonderful magical-realist adventure through a spiritual afterlife that stays consistently entertaining the entire way through.
Chihiro is a 10-year-old annoyed at her parents for their decision to move house.
On their way to the new house, she has whisked away to a mysterious land and tasked with rescuing her parents and finding her way home.
This is an easy recommendation for anyone of any age, appealing to both child and adult me equally. In fact, I think I like it the more I age.
10. The Garden of Words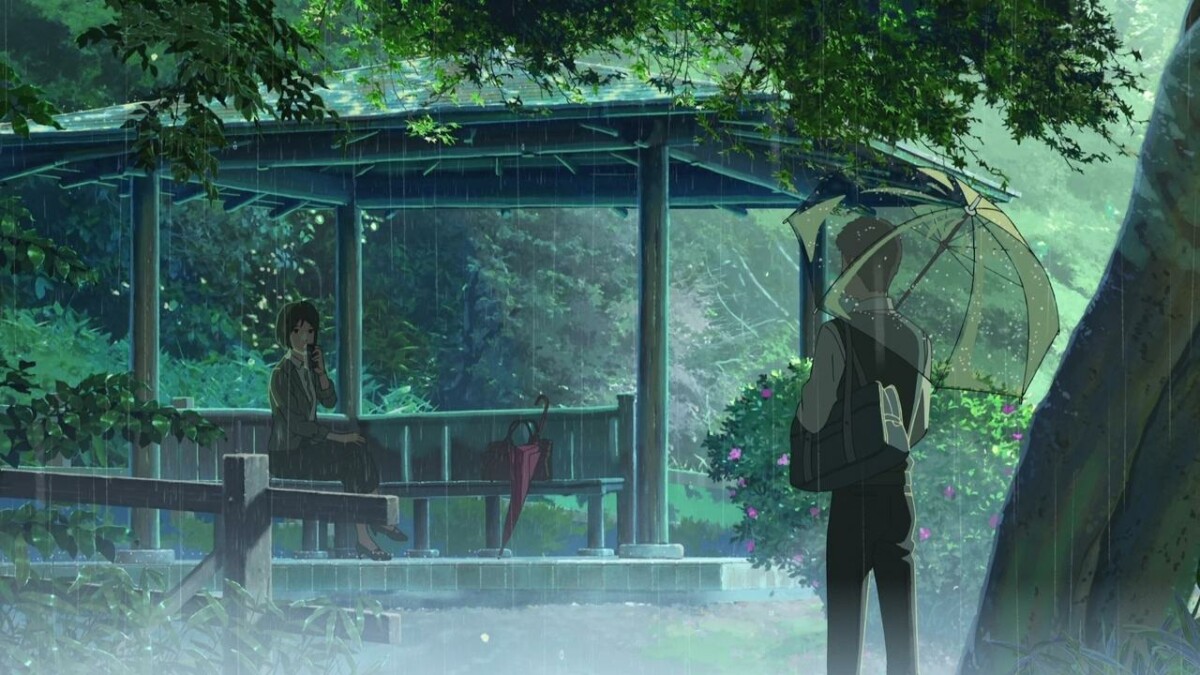 This is my favorite Makoto Shinkai work, being a short (40-minutes) romantic drama about understanding oneself and accepting the present.
It entails Takao Akizuki, an aspiring cobbler who practices in a garden when it rains. One day, he meets a wistful woman with a lot of baggage, and they get to talking.
Gradually, they grow reliant on those rainy days together and are frightened of when summer will start.
The animation is perhaps the best I've seen in anime from a purely environmental standpoint, with each shot blowing me away in its photorealistic composition.
9. The Garden of Sinners

The Garden of Sinners is told across seven films that go backward and forward in time, making for a confusing but eventually understandable narrative.
In particular, the fifth is incredible – but there's some real consistency across the entire series without any duds.
It's animated wonderfully – thanks to the always reliable Studio Ufotable – and tells the story of Shiki, a troubled individual with a split psyche, and a man called MikiyaKokoutou.
It's a fantasy, horror, mystery, thriller, action, romance, sci-fi, and magic, drama shounen with high stakes and some incredible scenes and moments that can raise the hair on your arms and invoke goosebumps.
It's worth a look if you want something fluid, fast, and dynamic, with an unclear but intriguing plot.
8. Nausicaa of the Valley of the Wind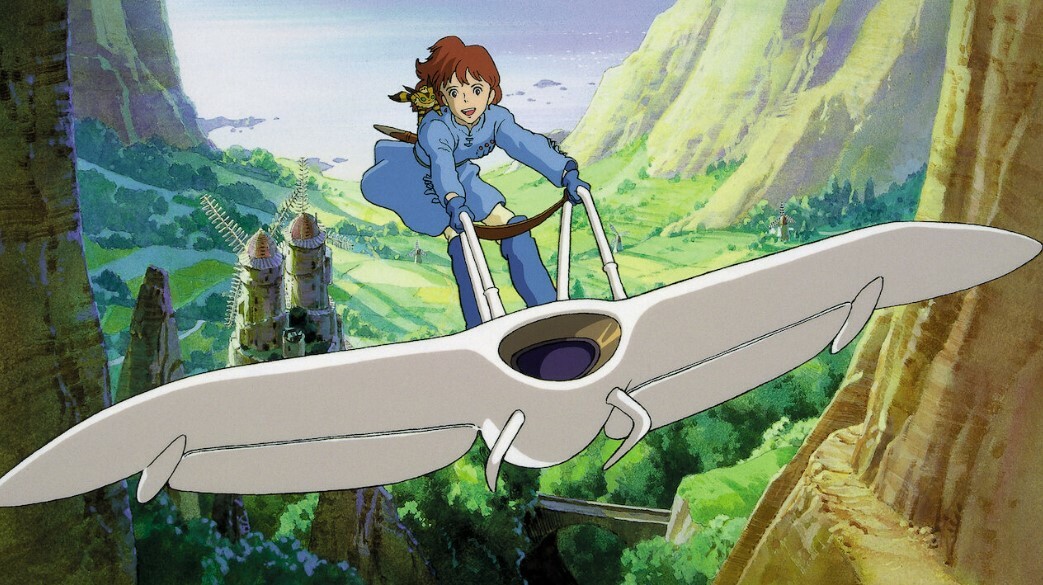 Nausicaa is a fantasy epic with a gorgeous art direction and a simple yet effective story.
It follows the titular princess of the Valley, tasked with protecting her home from the industrial forces that be.
It's an environmentalist narrative that leads the foundation for many of Studio Ghibli's future works.
There's no harm in trying Nausicaa; it's accessible to anybody, managing to age wonderfully due to its careful attention to detail.
7. The Tale of Princess Kaguya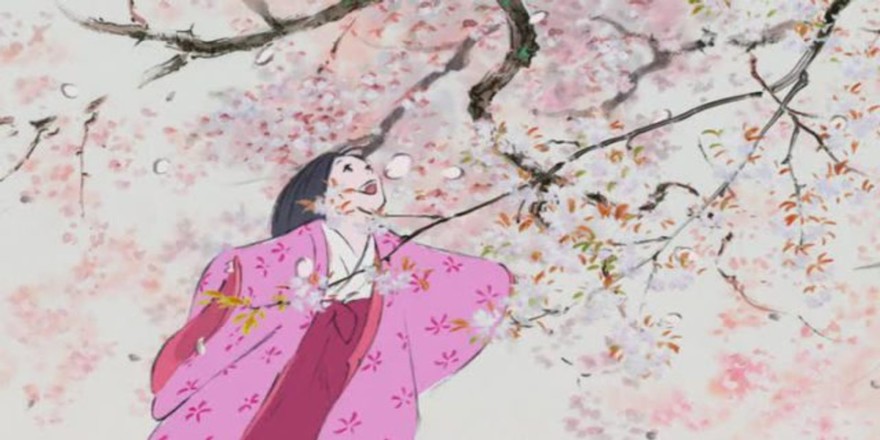 The Tale of Princess Kaguya is one of Studio Ghibli's most unique works, retelling ancient 10th-century folklore with a gorgeous watercolor aesthetic, which only serves to amplify the central themes of the movie.
It follows Kaguya, a rapidly aging girl who emerges from a bamboo reed and is deemed a princess by her adoptive father, who ensures her prosperity.
It's emotional, soulful, soft-spoken, and gentle. Check this one out if you want something meditative and surreally intimate.
6. Berserk Golden Age Trilogy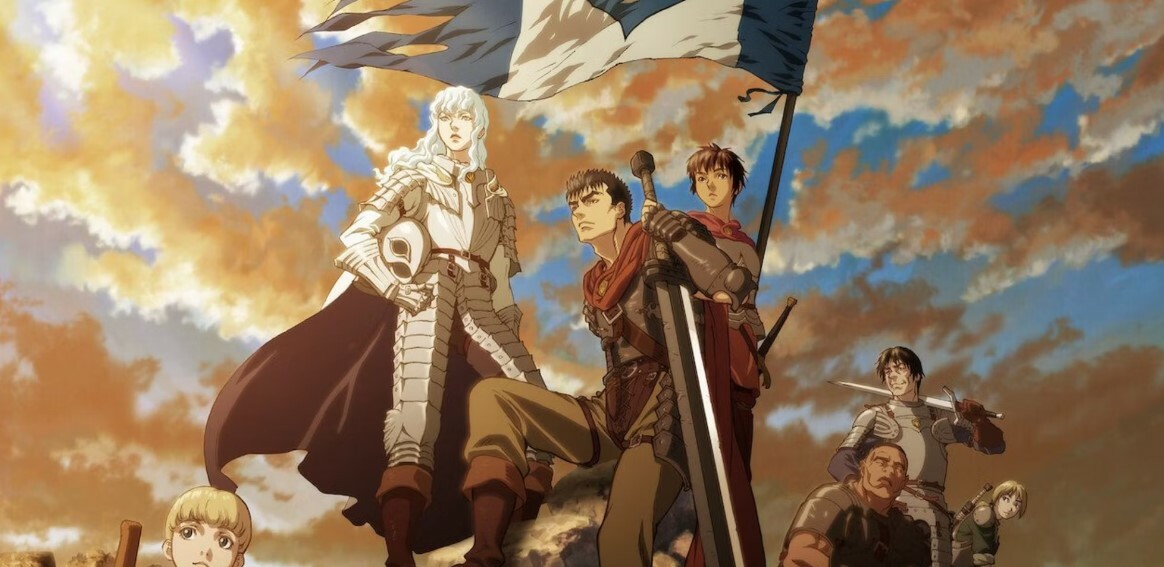 Berserk is one of the most important manga ever released, telling a harrowing and unforgettable tale of revenge and self-realization that goes through the grimdark fantasy genre, high fantasy genre, and everything in-between.
Berserk is a supremely tough watch, and not just for its graphic content and somber tone. It's hard to actually, physically watch, as there hasn't been a thorough and true adaptation yet.
That said, the Golden Age trilogy (alongside the 90s TV-show) is a pretty damn good introduction to the franchise – move onto the manga if you want more.
5. The End of Evangelion (And Rebuilds)

The End of Evangelion is a weird – very weird – climax to the original series, Neon Genesis Evangelion.
Whereas the Evangelion Rebuild movies stand more as an alternative telling of that precursory narrative. I'd suggest starting with the original series, then moving onto
The End of Evangelion, then the Rebuilds, as that's the best route for coherence's sake.
In particular, The End of Evangelion is a wonderfully directed cerebral breakdown of the characters and narrative preceding that has gone down as a cult classic among anime fans.
It's definitely worth a watch if you do it in the order I suggested, as it'll take you down a crazy lane of psychoanalysis and mecha deconstruction you won't soon forget.
4. Whisper of the Heart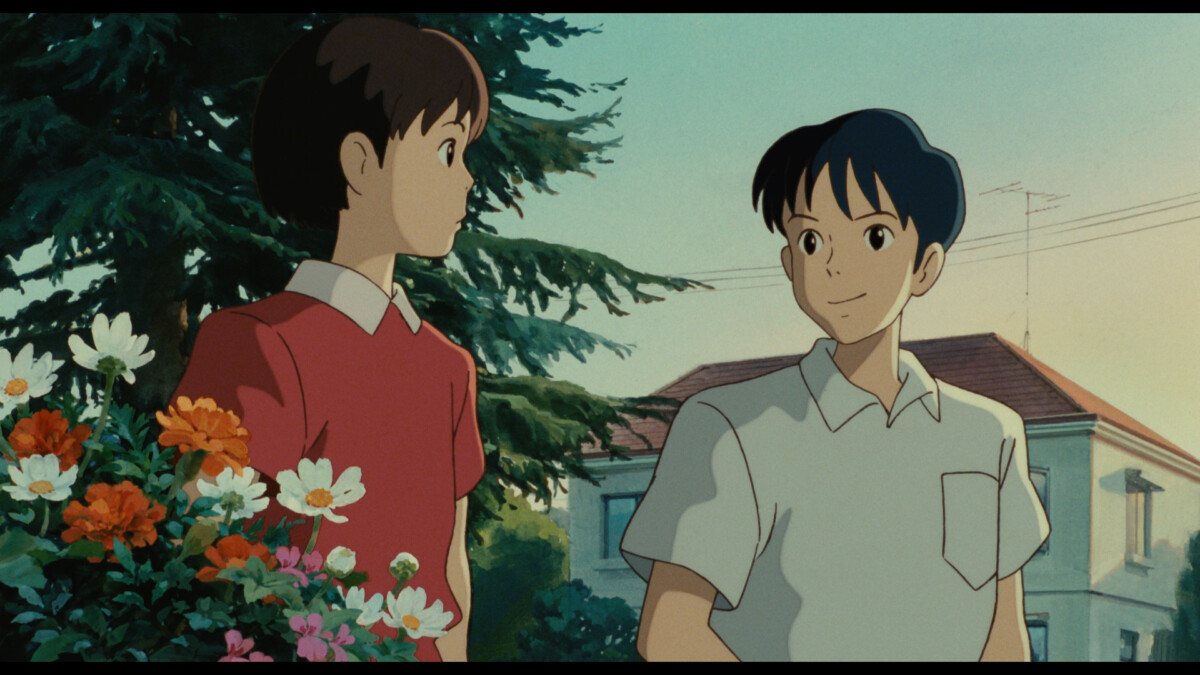 Seiji is a young boy with the dream to become a masterclass violin creator and has already refined his craft to the point he intends to study abroad.
When Shizuku meets him, falls in love with him, and then finds this out, she feels inspired enough to pull her bootstraps up and follow her dream: to be an author.
Whisper of the Heart is a poignant, magical feeling story about self-realization and betterment for oneself. It's a gorgeous romance with a brilliant motif and a must watch… Like most Studio Ghibli films.
3. Castle in the Sky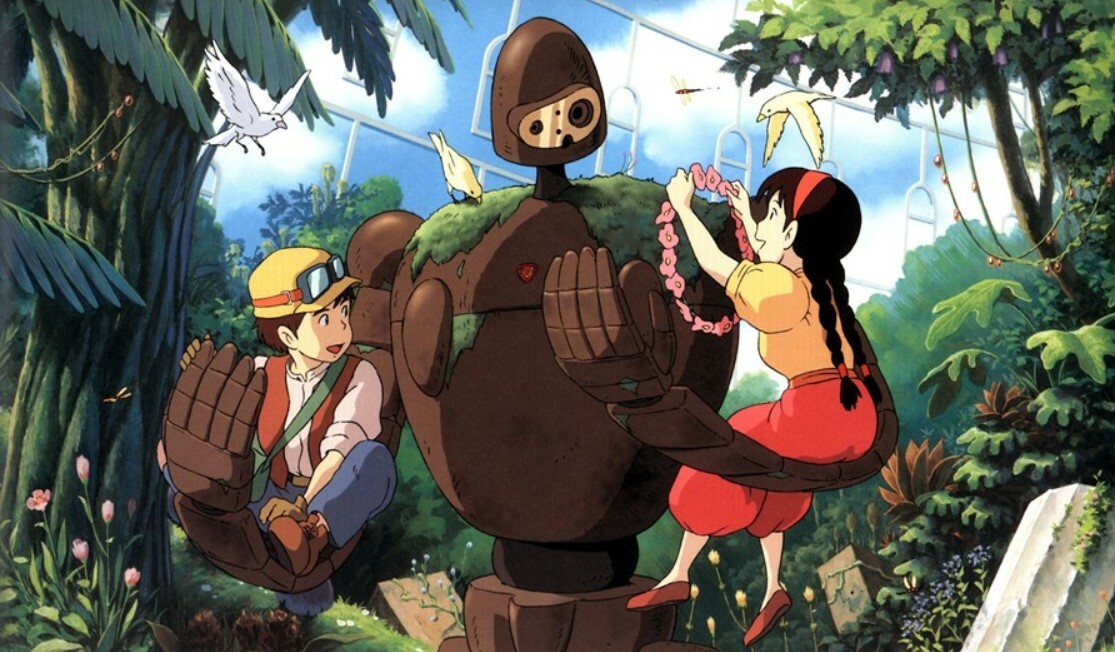 Castle in the Sky is a love letter to the third part of Gulliver's Travels by Jonathan Swift, concerning the ancient floating castle of Laputa.
The protagonists are Sheeta and Pazu, who decide to team up to find the ancient place before the colonizing military can.
There's a ridiculous amount of care and detail put into the artistic direction, from character action to mechanical motion, which keeps the gorgeous adventure together in a streamlined way. It's one of the best quests you can go on in anime – simple and clean.
2. Princess Mononoke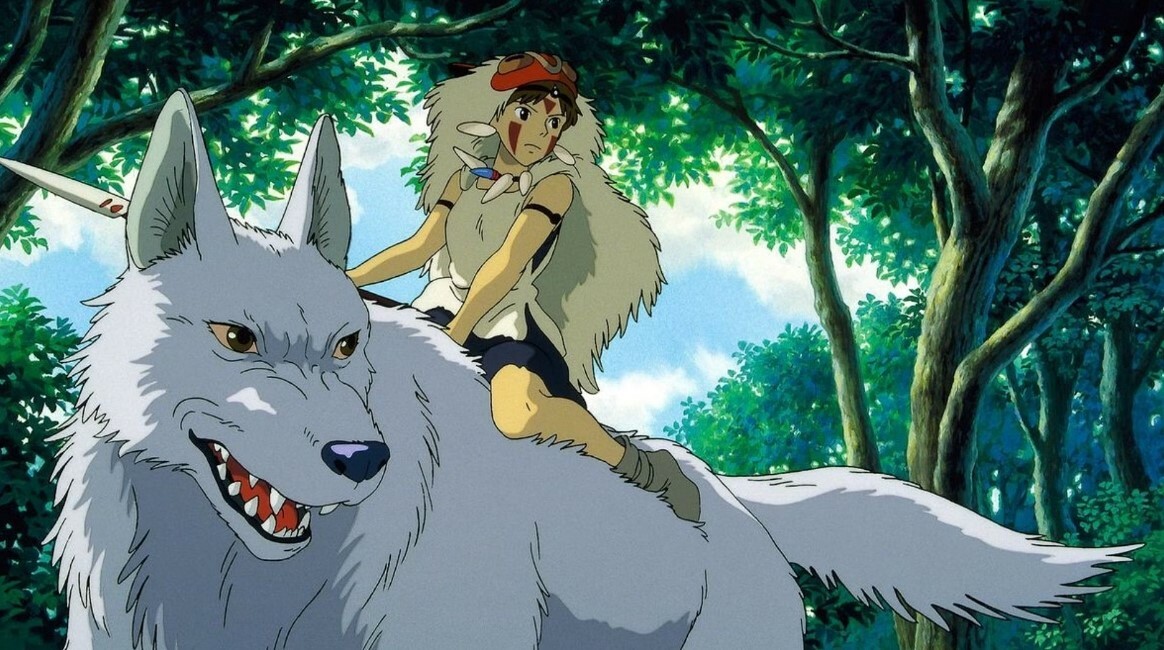 As you've noticed, Studio Ghibli has dominated a lot of this list. I truly do wish there was even more variety, but the fact is that Studio Ghibli absolutely kills it with nearly every release.
Princess Mononoke perfectly exemplifies Miyazaki's motifs and ambitions as a director and the company's ethos as a whole.
It tackles environmentalism and industrialization with a mythic epic set in the forest and villages of a fantasy world, following Ashitaka – a boy caught between humans and the natural who must forge a path that's best for them both.
It's got an amazing score, unbelievable artistic direction, and a pace that really cannot be topped.
1. Grave of the Fireflies

There are few anime as visceral and raw as Grave of the Fireflies, able to horrify as well as tear-jerk in a gorgeous yet awful adaptation of Akiyuki's semi-autobiography.
It chronicles the firebombing of Kobe towards the end of World War II and follows Seita and Setsuko – two siblings left to survive in the aftermath.
Don't go into this unprepared, it's a tragic and tough watch, but it's an important piece of media with a brutally honest portrayal of warfare repercussions.
You might also be interested in: