Combine basketball with anime, and you have a perfect entertainer at your disposal. Some take a realistic approach to depict the sport and the lives around the sport, and some just go bonkers with weird concepts.
Regardless, the results are always fun to watch. If you are an avid basketball fan or an avid anime fan, there's a good chance that you will love these picks.
So without further ado, let's look at some legendary anime revolving around basketball.
Best Basketball Anime
15. Onagawa Chuu Baske BU: 5-Nin No Natsu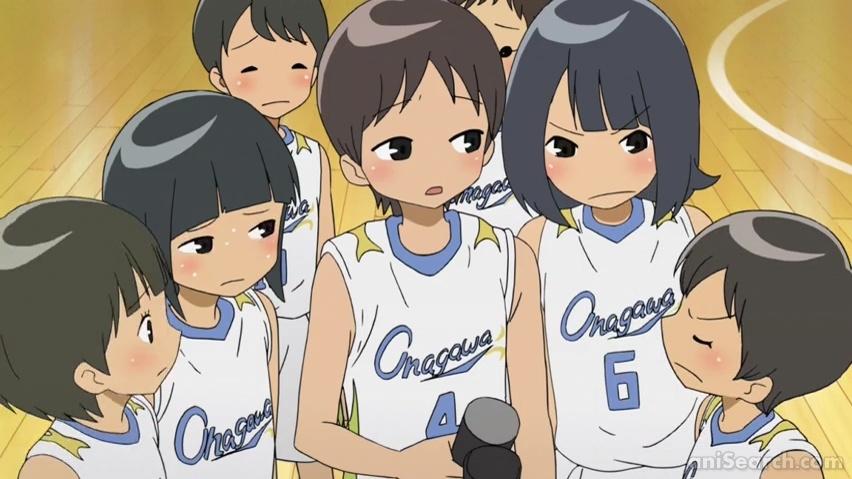 We are starting off the list with an anime based on real events. Prepare to be inspired by the resilience shown by the basketball team of Onagawa Junior High.
It's a special released in 2017 depicting how the Onagawa earthquake destroyed the lives.
From the ashes of destruction, the basketball team rises up, even when they are reduced to a 5 full member team.
This is one of those anime that champions the sport's ability to bring people together amidst a crisis and shows how the human spirit can come out of tragedies with flying colors.
14. Heong-geuli Beseuteu 5
We move to Korea for our next pick on the list. 'Heong-geuli Beseuteu 5' is a Korean anime that focuses on the immense power of the team spirit.
Our guy Kim Youngwoong is a local hero after his little magic in Hong Kong, fetches him trophies and success.
All the top teams in the country are looking forward to signing Youngwoong, but he follows his mentor's advice and joins an underdog team.
Thus, his journey starts as a young prodigy who learns to improve his skills and develop a gritty attitude.
13. Breakers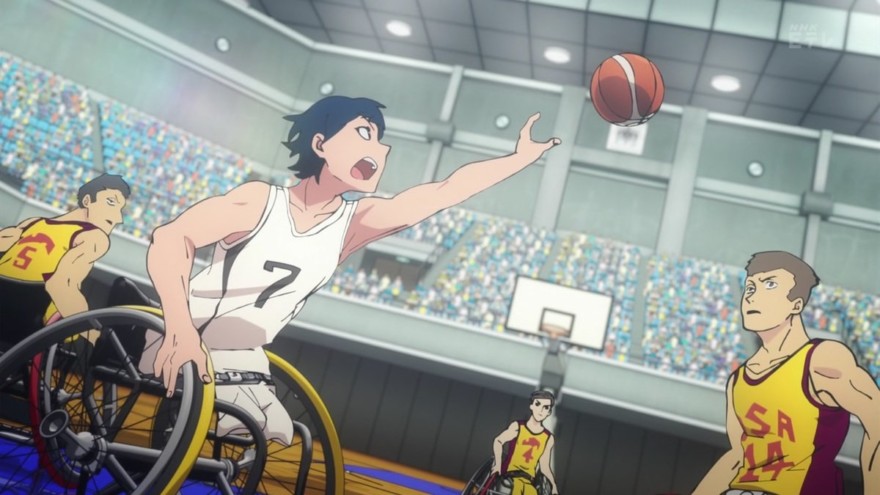 When we are talking about grit and determination, we have to talk about 'Breakers.' 'Breakers' is probably the most unique anime in this list thanks to its focus on the para-athletes.
The first episode features the game of wheelchair basketball, and we are suddenly introduced to the world of wheelchair-bound players.
Watching the struggles and determination of these people really puts things into perspective.
12. Barangay 143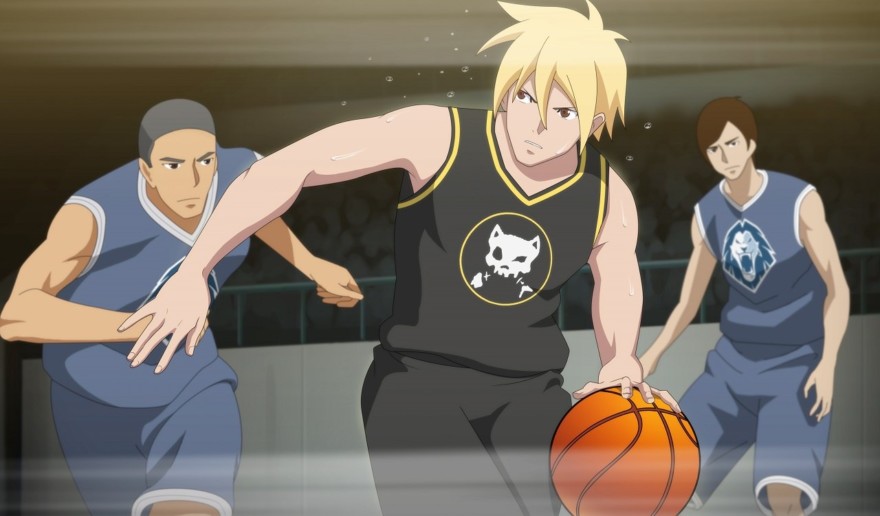 Our search for quality basketball anime that both inspires and entertains takes us to the Philippines.
'Barangay 143' is a relatively lesser-known anime but nonetheless a strong example of basketball's influence in the country.
Bren Park moves to the Philippines after coming across a personal secret that leads him to the Puzakals, mentored by Coach B, who is also battling a personal tragedy.
They join forces as the team goes through an uplifting journey that changes the region's basketball scenery.
11. Mitsu X Mitsu Drops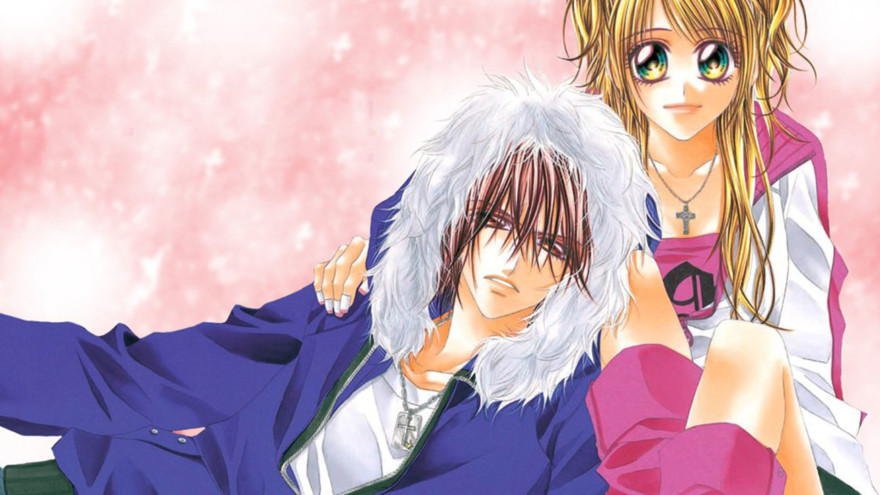 Since we are talking about anime, we have to encounter the weirdness that sometimes comes with them. 'Mitsu x Mitsu Drops' is one such basketball anime that features creepy master-slave equations.
Houjou High School is a normal high school except that it has a system where a student sponsors another.
The sponsored student becomes 'honey' and is compelled to entertain all kinds of whims of her master.
Weirdness aside, the anime does feature basketball as a plot device, so basketball fans won't be left high and dry with this one.
10. I'll/Ckbc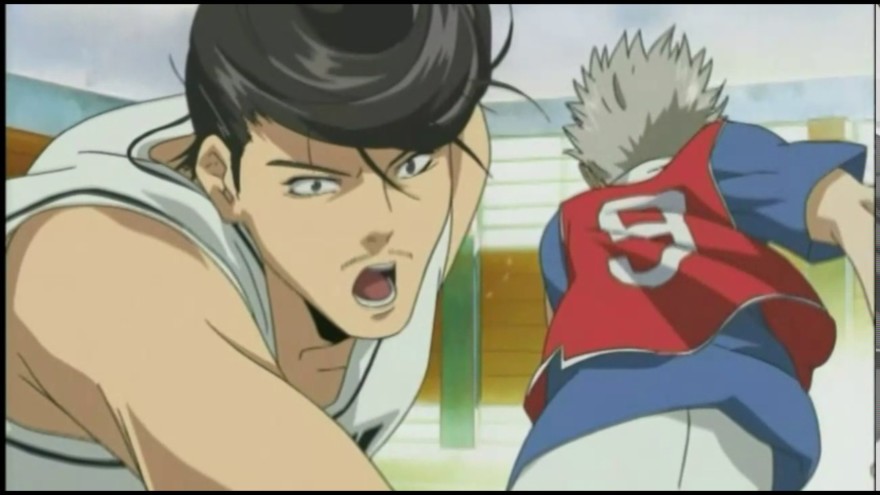 'I'll/CKBC' focuses on two protagonists symbolizing two aspects of the game – hard work and raw talent.
Akane Tachibana has a killer determination to win, and Hitonari Hiiragi blows oppositions out of the water with his natural skills.
The two ace players are bitter rivals, and now they are forced to play in the same team.
A lot of dramatic tensions follow as the players learn to live with each other on the court. The anime features sleek actions and solid drama with equal gusto.
9. Dash! Kappei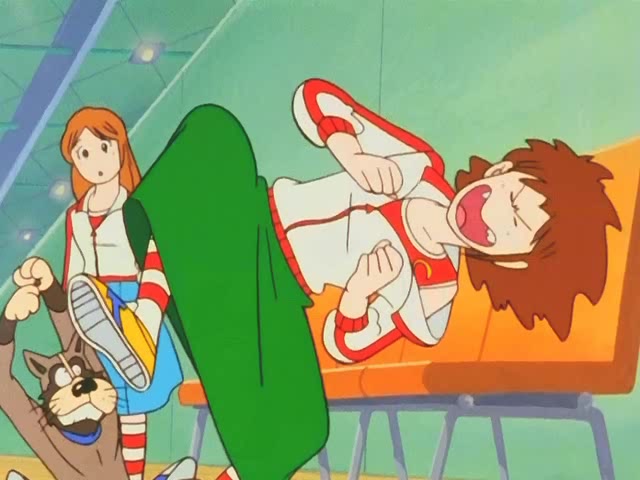 We are turning back the clock as our focus now shifts to 'Dash! Kappei'. The anime came out back in the 80s, and it's truly the product of its time.
Supported by the unabashed ecchi comedy, Dash! Kappei centers around Kappei Sakamoto, a really short basketball player.
Kappei is a pervert whose primary reason to play the game is to watch girls' underwear.
Yup, let that sink in. Awkwardness aside, 'Dash! Kappei' does feature solid basketball games and a lot of silly gags.
8. Buzzer Beater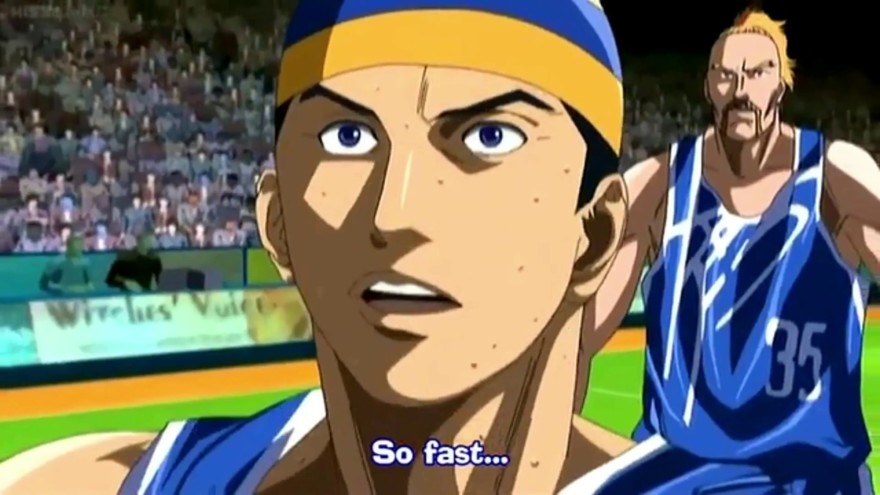 Why stop at playing against fellow humans when you can play against aliens? When it comes to basketball anime, 'Buzzer Beater' raises the bar to the cosmic level. It features a plot that is outright crazy on the surface.
Humans are not faring too well against physically advanced aliens in the Basketball Space League, and Yoshimune decides to bring together a team of humans worthy enough to hold the trophy.
The story is actually quite good, and the space gimmick doesn't prevent the intricate human emotions from thriving.
7. Basquash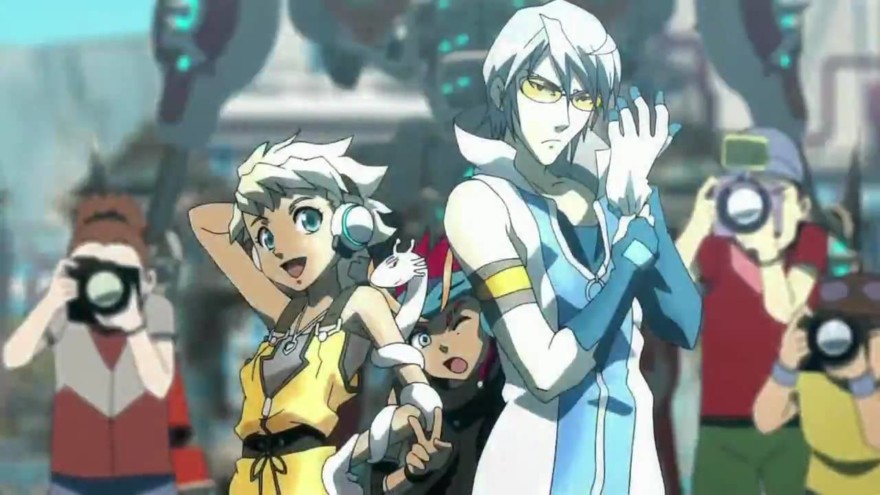 Now that we are talking about outrageous stuff in basketball courts let's talk about 'Basquash' as well. Another well made basketball anime, 'Basquash' features basketball games, but with robots.
The concept is very interesting, and thankfully, the anime pulls it off nicely.
Dan and his people control the mechas as they are pitted against other robots in the tournament. 'Basquash,' featuring tons of mecha actions and cheap thrills, is like the Pacific Rim of basketball anime.
6. Ahiru No Sora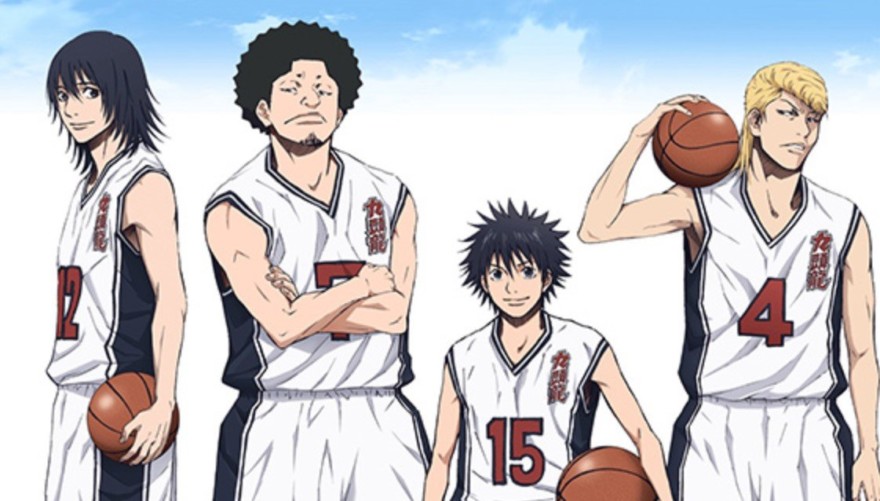 Next up, we have 'Ahiru no Sora,' a recently released anime that is all set to become a sensation in the coming years. Why?
The signs are pretty visible. Coming from the shonen genre, Ahiru no Sora features one of the most relatable basketball stories in years.
Our guy Sora Kurumatani is extremely passionate about basketball, but here's the twist – he's short.
But one thing he has in abundance is the willingness to be the best.
Sora's indomitable spirit is so inspiring and contagious that it rubs off on the team's other players.
The anime features an inspiring tale of a team of players finding their groves and overcoming their demons.
5. Dear Boys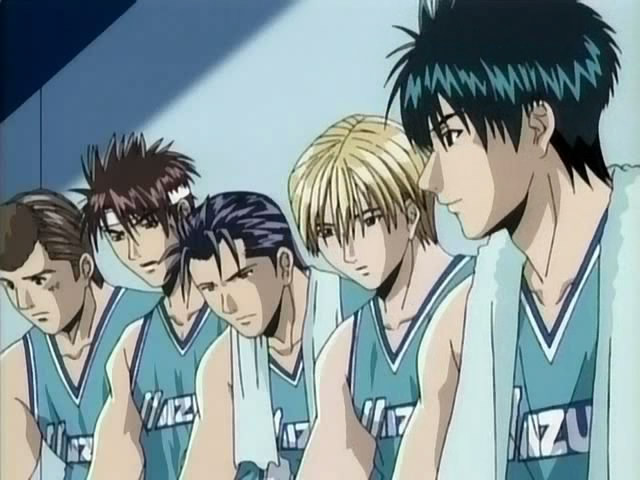 With 'Dear Boys,' we are continuing with shonen anime. 'Dear Boys' is another tale of a bunch of underdogs channeling their hunger to improve to come out as better players.
The catalyst to the change here is Aikawa Kazuhiko, the captain of his school's basketball team, who has to move to Mizuho High School.
There he finds that the basketball team is in shambles. With Aikawa Kazuhiko's help and guidance, the team regains its mojo and trains with an eye on the nationals. The story is as good as it gets, and the actions are pretty great.
4. Ro-kyu-Bu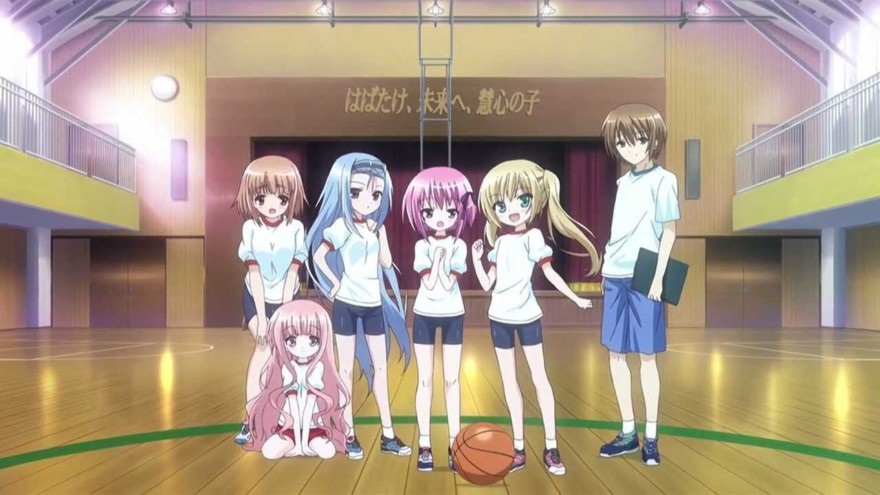 'Ro-Kyu-Bu' as an anime caters to both basketball fans and loli fans. Subaru Hasegawa, a high school basketball player, gets a new lease of life when he is assigned to coach the girls of Keishin Academy's basketball team.
Long story short, the girls as basketball players are hopeless, but hey, they are cute. Also, you can be assured to get some genuine laughs from the anime.
If not for the love of the sport, you can at least spend your time watching cute sixth graders trying to catch and failing to handle a basketball.
3. Slam Dunk: Shouhoku Saidai No Kiki! Moero Sakuragi Hanamichi (Ova)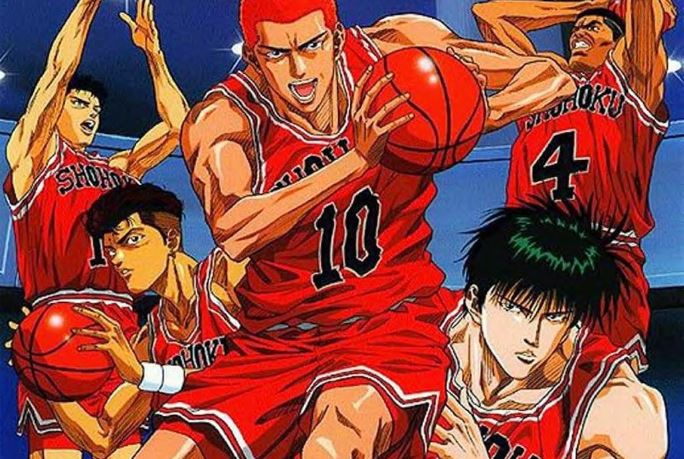 We are really closing in on the best basketball anime of all time. The OVA released in 1995, reinstates the belief that 'Slam Dunk' is one of the best basketball anime to have ever existed.
Just like the actual series, this one focuses on the genuine conflict of human emotions as men fall and rise.
The story follows the Shohoku team, which has just been handed a heavy defeat by Kainan High. Sakuragi goes back to the drawing board and works on himself.
We see a redemption arc of the team as they compete against another heavyweight in their next outing.
It has an extremely relatable take on basketball players' world and the highs and lows associated with it.
2. Kuroko No Basuke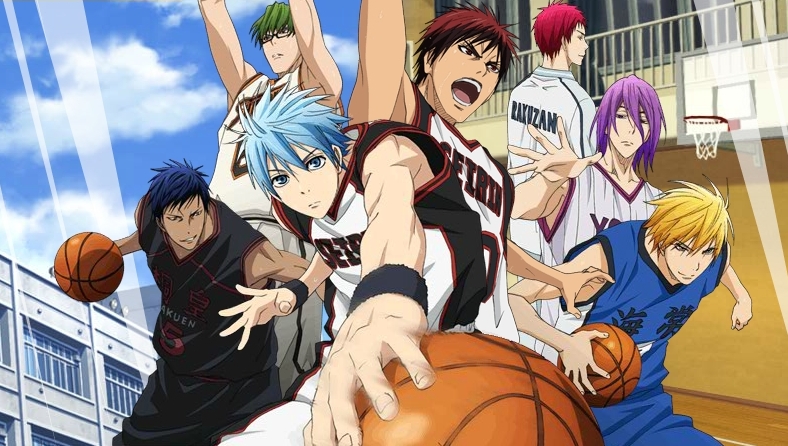 Considering the best basketball anime ever, Kuroko no Basuke gives you some compelling reasons to watch it.
Kuroko no Basuke is the epitome of fun, relying on flashy actions and special moves. It has all the key ingredients of a successful series as a sports anime.
Our guy Kuroko thanks to his special move, is the sixth man of the famous basketball team. The catch here? He's not the only one with special moves. 'Kuroko no Basuke' effectively combines unrealistic aspects with the ground realities of basketball.
As a result, we have a wildly entertaining anime with a few comic scenes and perfect looking dudes doing crazy stuff on the court.
Even the OVAs are as popular as the series.
1. Slam Dunk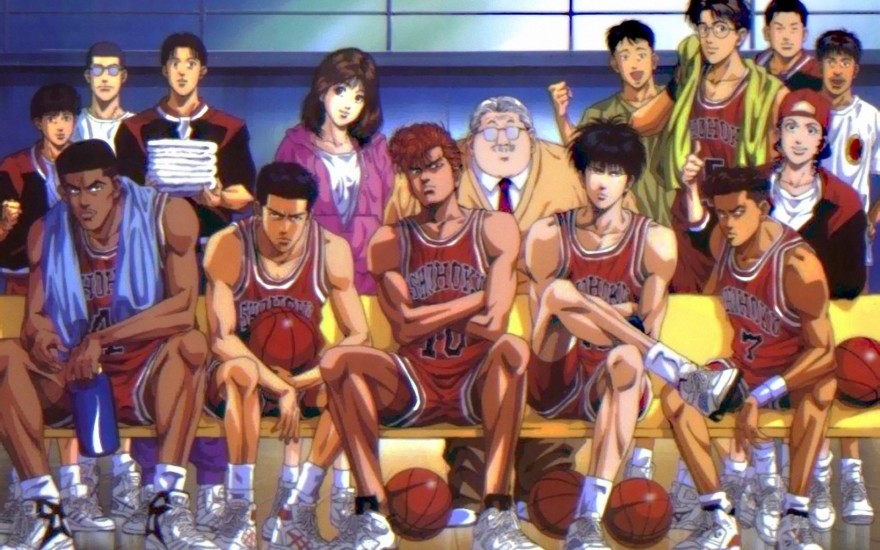 The top spot was always between Kuroko no Basuke and Slam Dunk, and we have decided to go with the latter. Why? Because it's bloody good.
Seriously, 'Slam Dunk' is not only the best basketball anime ever, but it has also changed the way we perceive sports anime altogether.
The revolutionary aspect of 'Slam Dunk' is how closely it mirrors reality.
The anime establishes the complexities of human emotions, the uncertainties of the game, and an inspirational narrative that shows a group of misfits in the Shohoku basketball team finding their authentic spirit.
You might also be interested in: