If you're having a hard time finding a Gambling Anime, you came to the right place.
Gambling in Anime is uncommon as the main concept of a show and mostly told in a variety of ways, from being about money, your life, or putting something that holds importance to someone.
Whether the characters are gambling for money or their lives, gambling never fails to bring a thrill to the audience. Here are the top 12 Gambling Anime of all time.
The Best Gambling Anime
1. Touhai Densetsu Akagi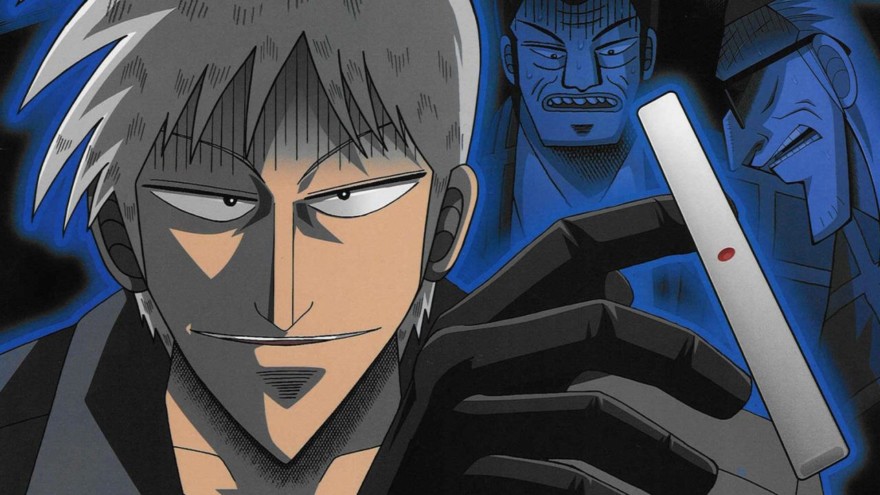 This is one of those shows that is about the main protagonist gambling his way to the top.
The premise revolves around the game Mahjong, and the main character, Akagi, who is a self-proclaimed master of the game and proves it, he confidently intends to make a name for himself in the underworld.
Trying to gamble his way to victory to achieve that goal of being the best in the underground gambling scene playing against dangerous organizations and individuals turning every assumed defeat into a victory.
2. Gyakkyou Burai Kaiji: Ultimate Survivor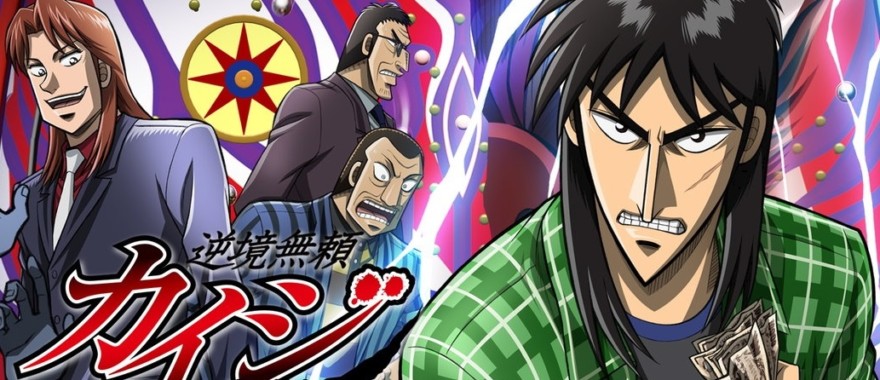 Kaiji is another prominent Gambling anime in the genre. The Main Character who's a drunkard in debt was given a deal to gamble his way out of a 3 million debt from the Yakuza.
The game that the Anime focuses on is "Rock, Paper, Scissors," pretty funny if you think about it, but the simple game we all know and love is a bit exaggerated, and the mechanics work differently in Kaiji, which makes it all the more fun since it adds an intense twist of originality to a simple game we are familiar with.
3. No Game No Life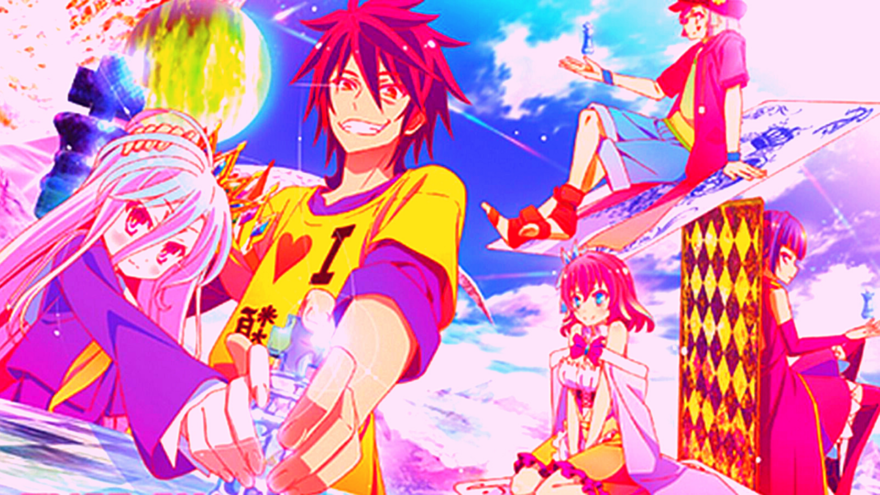 No Game No Life is the most popular Anime title on this list, in which the popularity still stands strong, though it isn't pure gambling themed Anime per se.
The Anime offers a universe where players can gamble in a virtual reality world, making players wager a lot for something in return.
If you've seen Sword Art Online and love gaming, then you'll for sure enjoy this Anime as it contains virtual reality gaming and gambling.
4. One Outs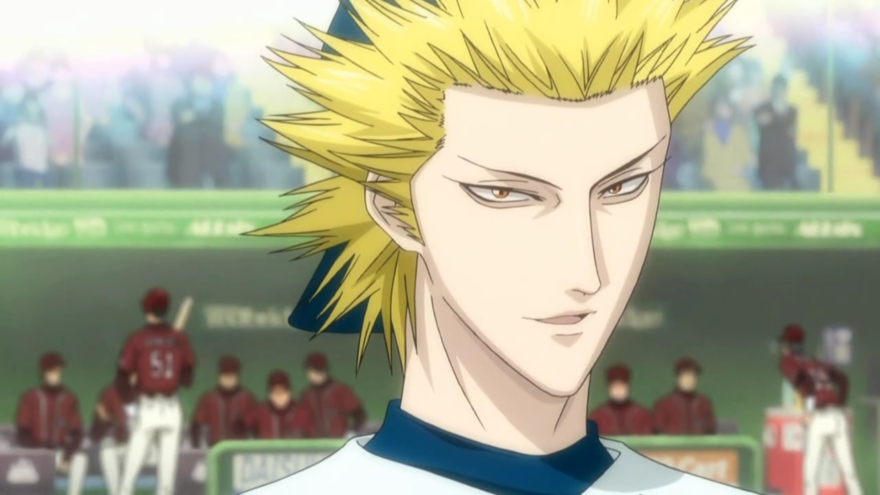 If you were given an offer that every pitch earns you 5 million yen and for every run that you give up, you'd lose 50 million yen, would you accept it? If you were good at Baseball, you probably would.
Although One Outs is tagged as a sports genre, the premise revolves around gambling in Baseball due to the Main Character's behavior of having a fierce gambling attitude that made him accept a one-of-a-kind offer.
One Outs is a highly recommended Anime in the community to anyone that loves sports-related gambling.
5. Kakaegurui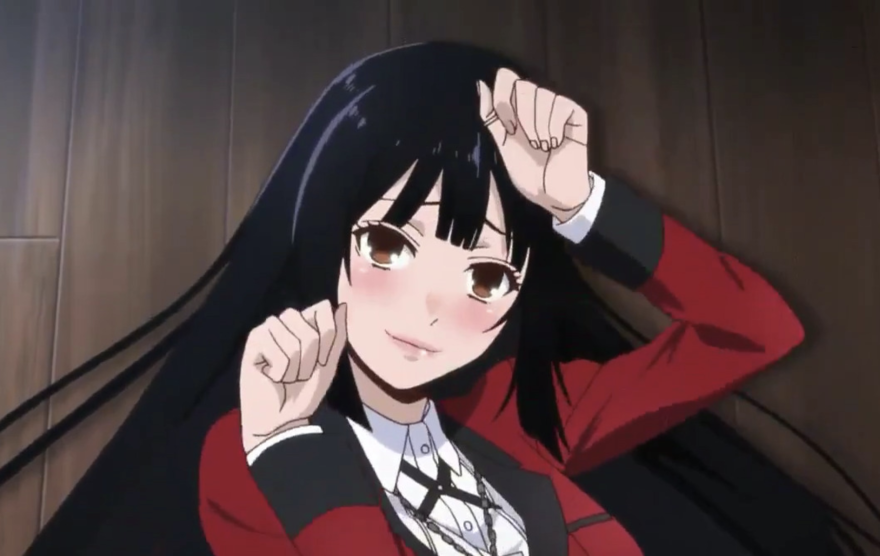 Kakaegurui is a newer Anime title that brings itself to the gambling genre, it is also the current top pick for anyone interested in a Gambling themed Anime.
The premise is entertaining as it mixes the gambling concept with the high school life environment.
Imagine attending a high school that does ordinary academical activities during the day, but at night it becomes a place for students to learn about the world of gambling, learning how to deal with money, and manipulating opponents to lose, which I sure do wish my high school could have done that.
For anyone that likes gambling, it's a must-watch.
6. C: The Money of Soul and Possibility Control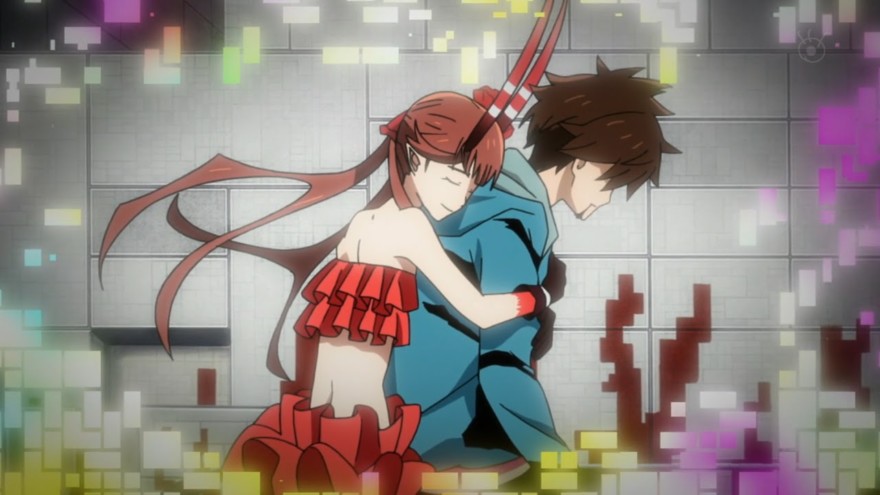 C is an anime that doesn't use money as the betting value but instead the player's future in life, damn right?
The show's protagonist has received a great sum of cash from participating in a battle where both players bet their future, and if one loses, future tragic events will happen to them, which is worse than losing money.
The Anime doesn't fail to be entertaining due to the high stakes battle of betting your future, kind of scary to think about, but this Anime will be great for you if that's what you seek.
7. Death Parade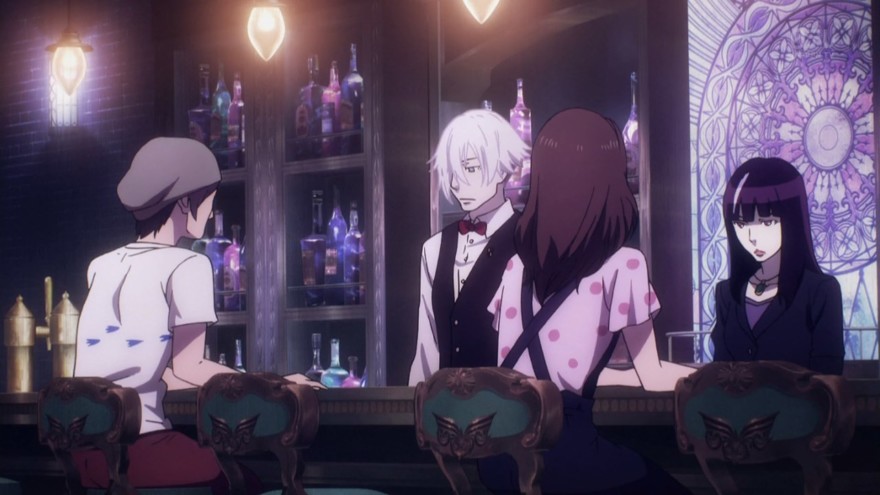 Imagine being told after you die that you were sent to a place to play a game to decide whether you're going to be reincarnated or be sent into oblivion.
Death parade doesn't gamble with money, but it uses gambling games to test the player's moral standard to decide where the player's soul will be headed next.
If it were me, I'd hope my morals standards are good enough to get me reincarnated. Although not deeply detailed with the gambling aspects, Death Parade has been preached for its moral reminders, emotional joyride, and psychological play, which you just can't pass up.
8. Legendary Gambler Tetsuya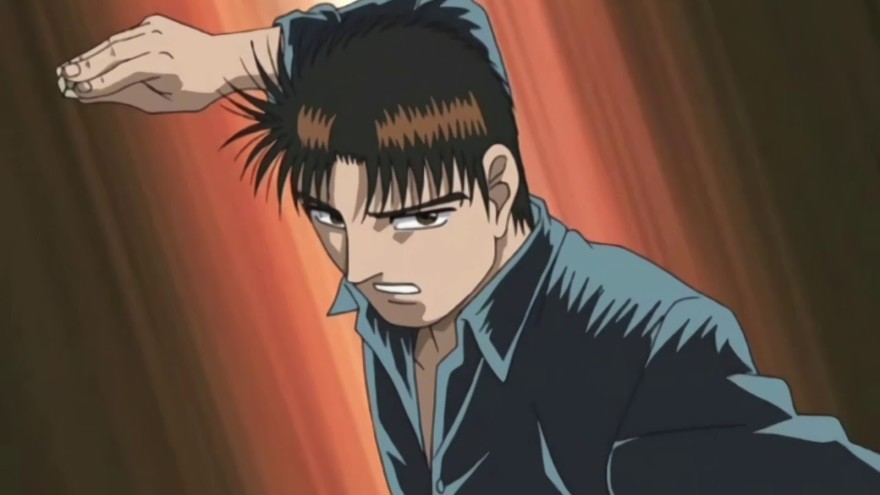 Whatever skill you are great at, there will always be someone older and better at what you do.
If you can deal with watching old art-style Anime, then you should try checking out this title as it shows a cocky young man who is exceptionally skilled at playing mahjong.
This changes when he encountered an older player who is just as better and experienced in playing Mahjong, spawning a sense of motivation in the young man to be as great as him.
9. Rio: Rainbow Gate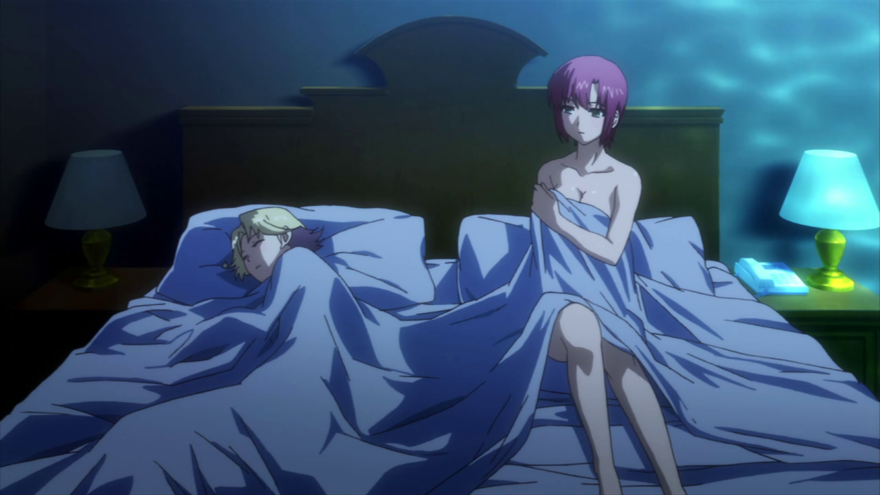 Although it has received mixed reviews, Rio is a well-known anime about gambling, it revolves around a female dealer in the casino that serves as a "Goodluck" charm to any gambler around her.
Not only that, but if you're a fan of watching cute girls, I'm pretty sure you'll enjoy the characters. If the story doesn't interest you, the characters and comedy probably will instead.
10. Imawa No Kuni No Alice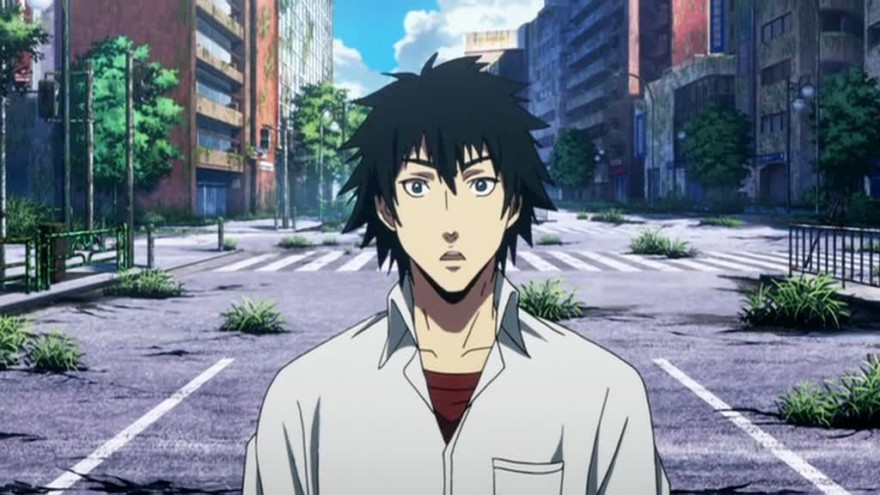 Imawa No Kuno No Alice is an Anime that delves into the game of life, where the player's life is on the line, and the act to gamble on decisions that the mini-games forces on the players add a suspenseful atmosphere to the show, sadly it's a short OVA Anime, but the enjoyment you get out of it is pretty chilling and captivating of being a great survival show.
There is a Netflix live-action Adaptation of the Anime coming soon as well, so watch the Anime if you want to get on the hype for the story.
11. Legend of Koizumi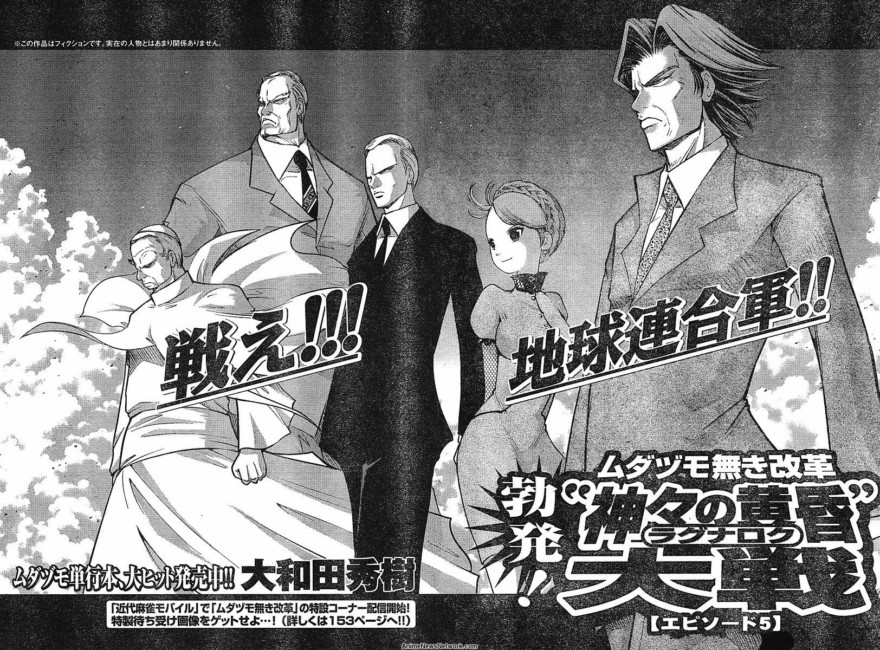 Legend of Koizumi is a comedy Anime that mainly parodies from world politics, in the Anime, it focuses on The Pope, George Bush, and the Japanese Prime Minster playing Mahjong, but in this Anime's universe, every political world leader is a master of Mahjong, which any problem politically related is dealt with a game of Mahjong.
Nothing is really offensive about it, as world political leaders are just playing a game of Mahjong to solve their problems. It has been praised for the entertainment, which I recommend if you want to grab a quick laugh from it.
12. Joker Game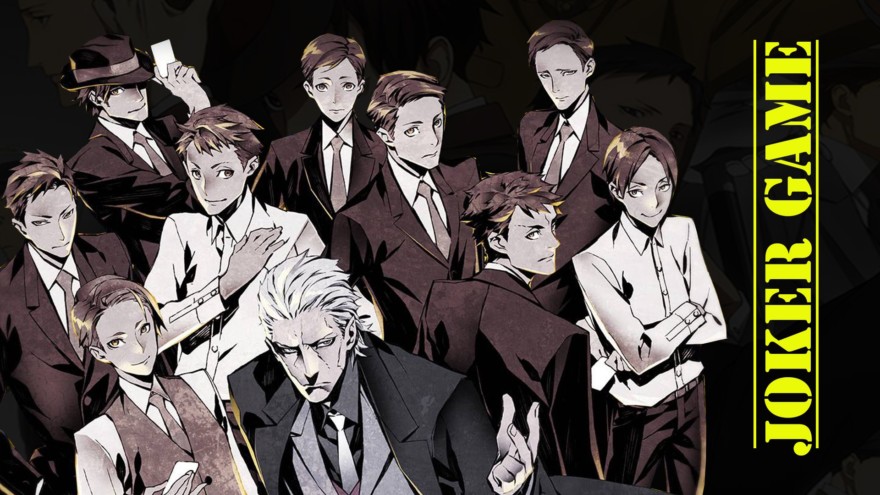 When there is espionage, there is gambling. Joker Game is an Anime about espionage that doesn't entirely focus on gambling itself, but what makes it a fun anime to watch if you are into gambling is that it contains a lot of Poker due to the setting of the show where characters act as spies.
Not a surprise there, as anything that deals with spies, poker and gambling are involved.
Final Thoughts
That is all for the top 12 Gambling Anime Ranked from the most liked to the least liked from my personal and community opinions as well.
So, I hope this list has helped and made it easier for you since the Gambling genre in Anime is uncommon.
Each Anime listed is worth the watch and brings you closer to the Gambling theme in Anime.
You might also be interested in: