H3VR, also known as Hot Dogs, Horseshoes & Hand Grenades, is a virtual reality shooting gallery simulation game.
What sets H3VR apart is the level of detail put into the game and the accurate representation of the weapons.
The weapons in the game mimic their real-life counterparts with proper reloading, recoil, and sound effects.
Furthermore, players have the ability to customize their weapons with different attachments and ammunition types through the custom loadout system.
So if you're in the market for a VR shooting game, H3VR is a solid choice.
The Best Mods for H3vr
Moddings H3 is a popular pastime among the community.
Players can customize their experience with a wide range of mods, from cosmetic changes to add-ons that drastically alter the game.
To help you out, here are 15 of the best H3VR mods.
15. Pistol Percy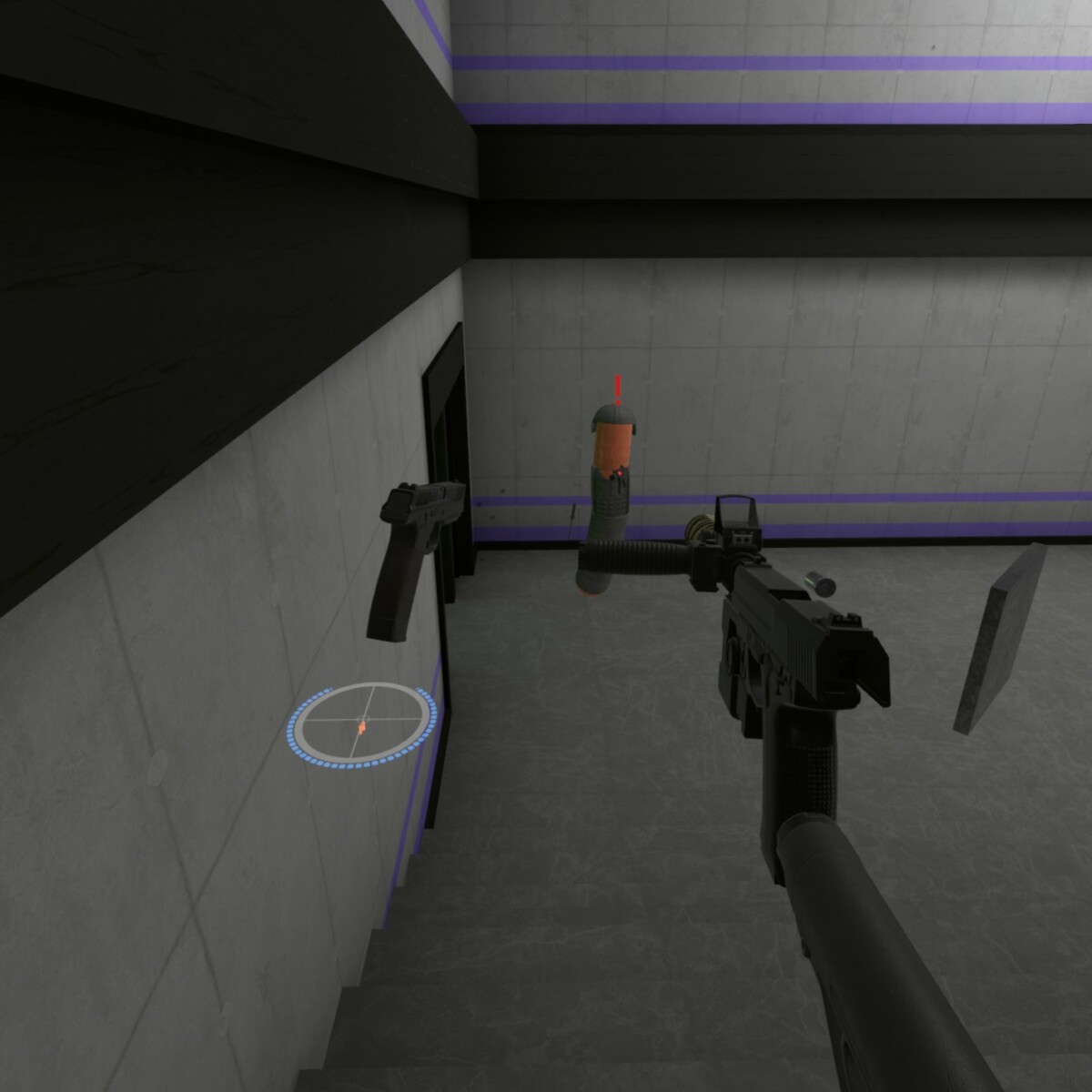 Pistol Percy is a fun little character for H3VR.
With this mod, players will be able to enjoy intense firefights with Pistol Percy's high-powered pistols and machine pistols.
He's sure to be a fun little distraction as you fight opponents while playing as the not-so-famed gun-slinger.
It truly offers a novel experience that packs plenty of power and precise control with weapons, with game balance in mind.
14. Shampooh's Magazine(s)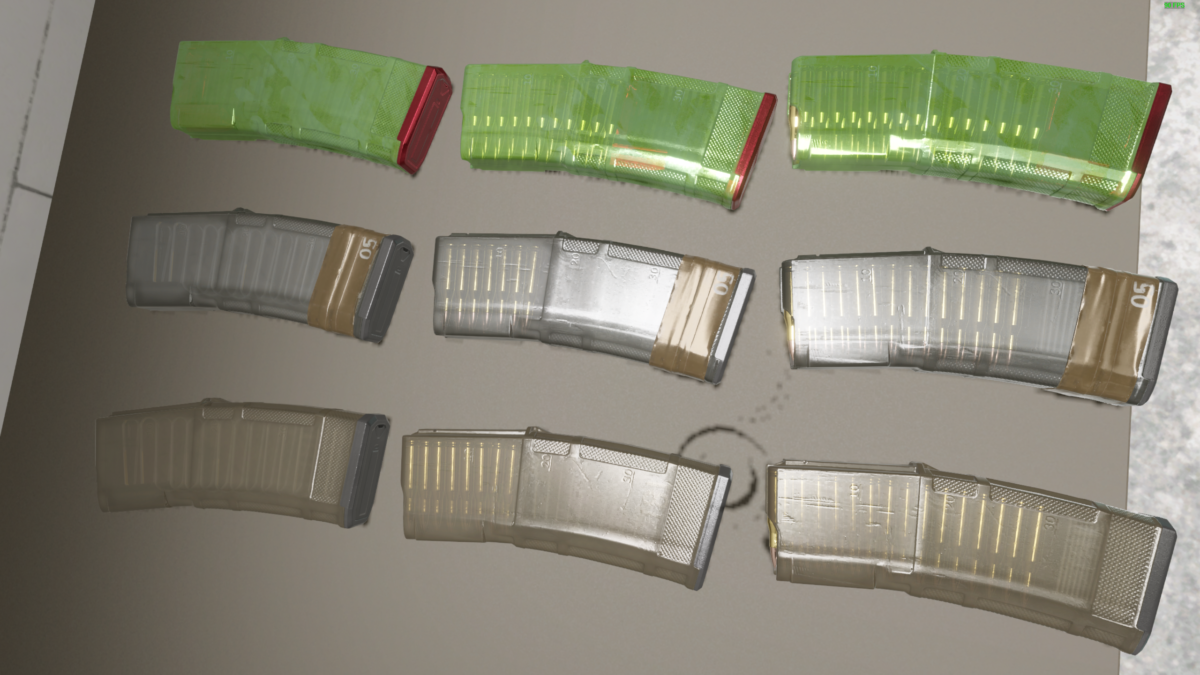 Shampooh's Magazine(s) is a mod for H3VR, which includes multiple new varieties of custom gun magazines.
Practically speaking, this mod is just a cosmetic change. It's not much, but if you're looking to have some fun with your H3VR weapons, this mod is a great way to do it.
Gun magazines are an important part of the game, and this mod makes them just a tad more enjoyable.
13. Hallway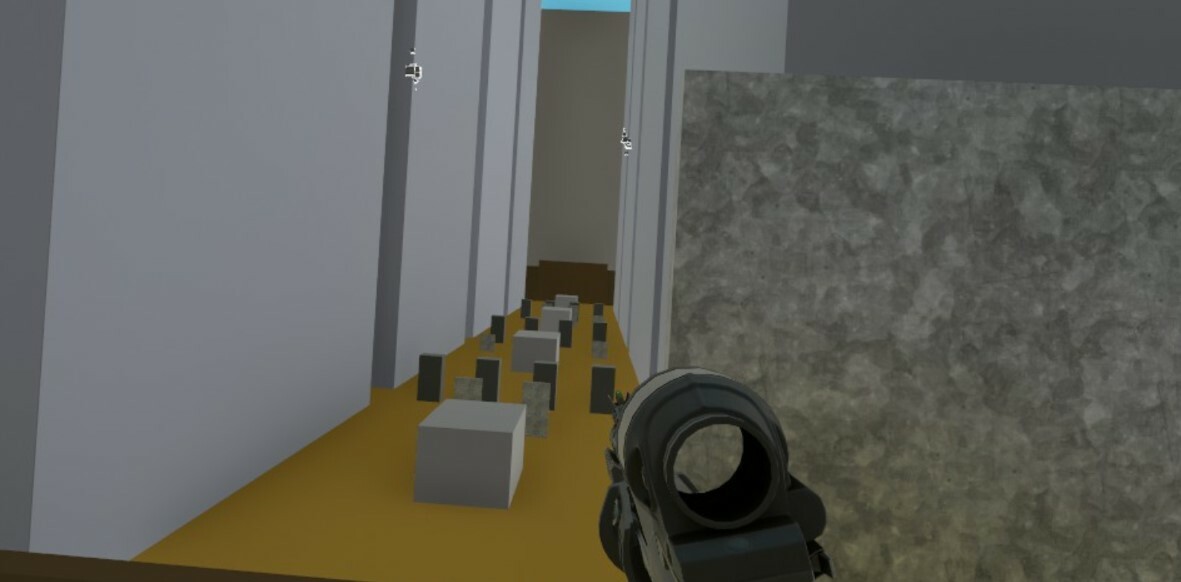 Custom maps are the bread and butter of Hot Dogs, Horseshoes, and Hand Grenades mods. A new field of battle brings a refreshing new challenge, and Hallway is no exception.
This is a great environment for long-distance combat due to its lengthy corridor, as well as providing resources for shorter-range fighting in the supply rooms.
Players could find themselves trading shots with opponents down the length of the hallway as well as engaging in fierce close-quarters battles in the small storerooms.
Hallways guarantees to be a heart-racing and stimulating adventure for all gamers!
12. Constant Action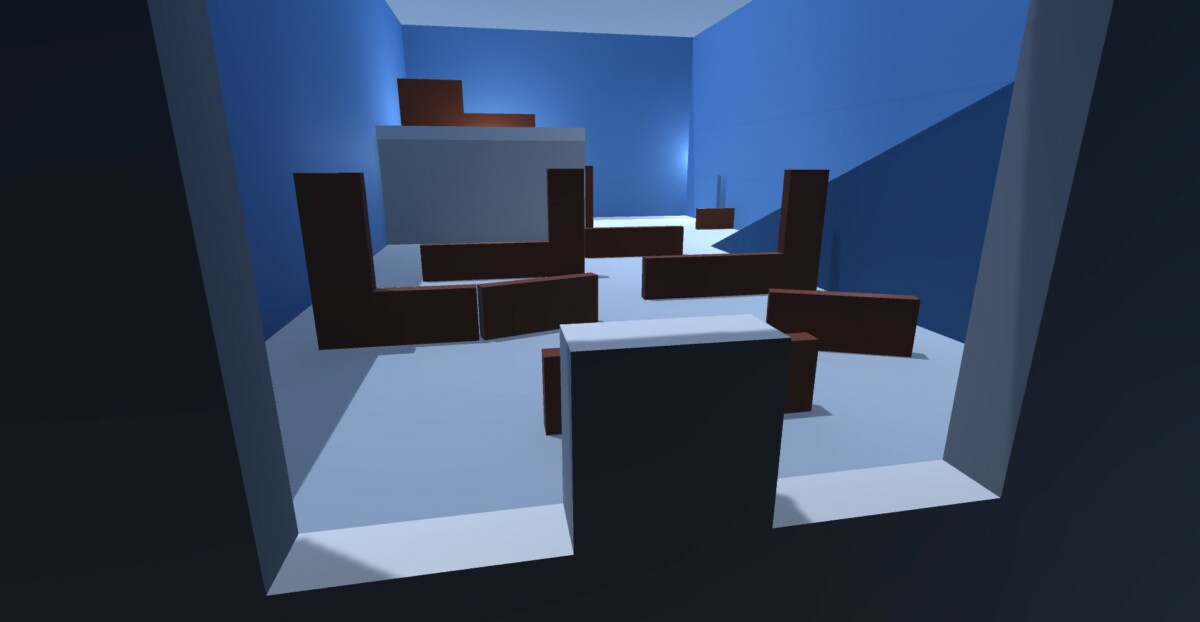 Constant Action is the perfect map for an exciting and intense game of H3VR.
With two hold points within close proximity, soldiers have ample opportunity to support allies in battle, often coming in unexpected waves and creating considerable difficulty in maintaining control.
The hold points vary slightly, too – one is more on the longer range, while there's also a central hold point in the middle of the room.
This makes the playing field even more competitive as there are lots of angles to come at you from, potentially leading to a whole host of scenarios across multiple gaming sessions.
Going forward, Constant Action is sure to provide plenty of opportunities to combatants looking for a strategic way to play H3VR in a fast-paced environment.
11. Meat's Modulak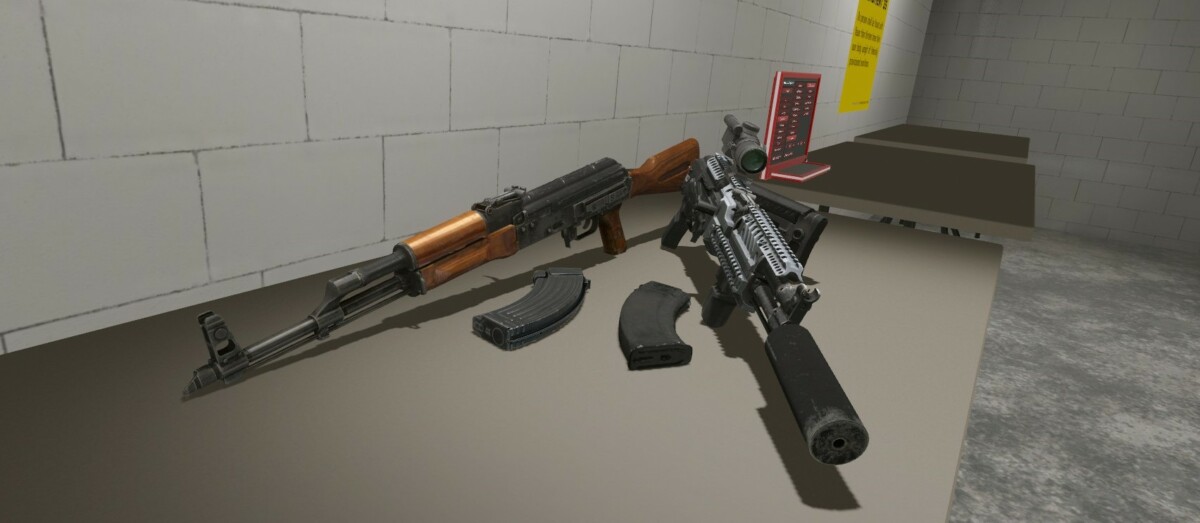 Meat's ModulAK is a mod for H3VR that provides an incredible selection of custom weaponry.
It pulls these parts straight from the wintery harshness of Russia straight to your game.
This mod features an overhauled category system with prebuilt weapons, attachments, and more.
It also includes an array of new melee weapons, giving players plenty of options when it comes to close-quarters combat.
With ModulAK, users can customize their weapons with different parts and magazines for added variety.
10. Roblox Crossroads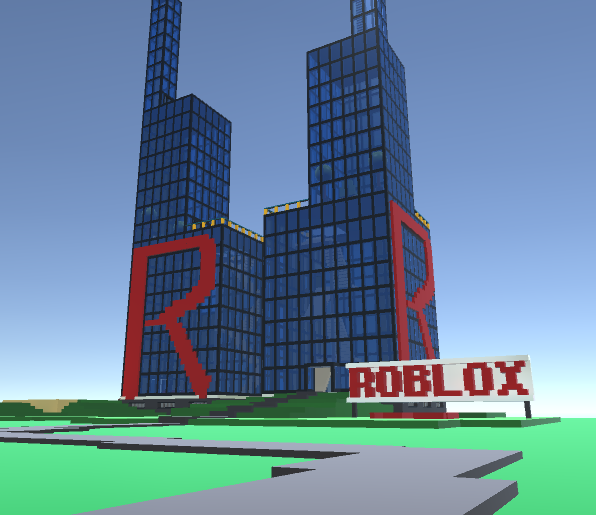 Roblox is an incredible virtual universe where you can create, share experiences with friends, and be anything you can imagine.
With Roblox, you can explore a wide variety of games created by other users or even create your own!
Now, some of that magic has made its way to H3.
This custom map is a recreation of the classic Roblox map from 2006 that you can use in your matches.
It's more of a practice map or sandbox to play in, with wide space and a weapon spawner.
9. Fn Fnx-45 Tactical Fde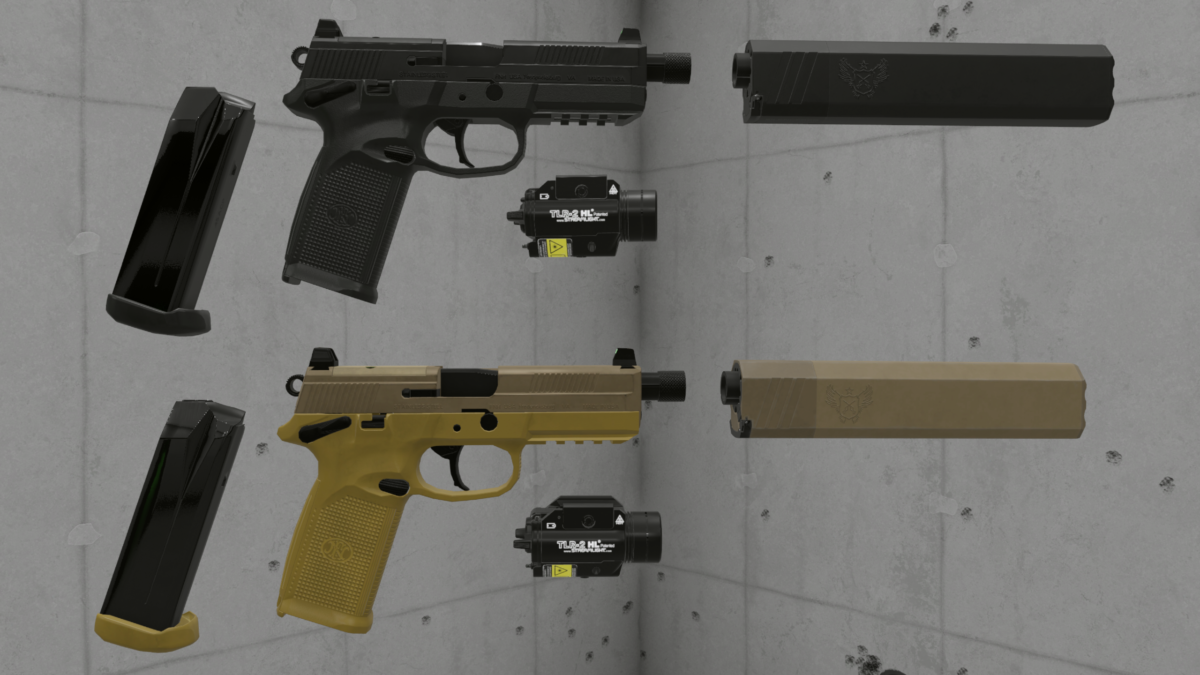 The FNX-45 Tactical is now available in H3VR with a custom mod.
It comes in black and FDE, making it easier than ever to stand out on the virtual range.
This mod provides a plethora of features, including a full set of unique handling and firing sounds that recall the real FNX-45's feel without sacrificing immersion in VR.
Additionally, the pistol includes a cobra-style LAM, suppressor, and a functional slide cap for quick modifications.
You can even use any attachment near the slide to conceal or attach an optic or other parts. The customization options are virtually limitless!
8. Customs Tnh Map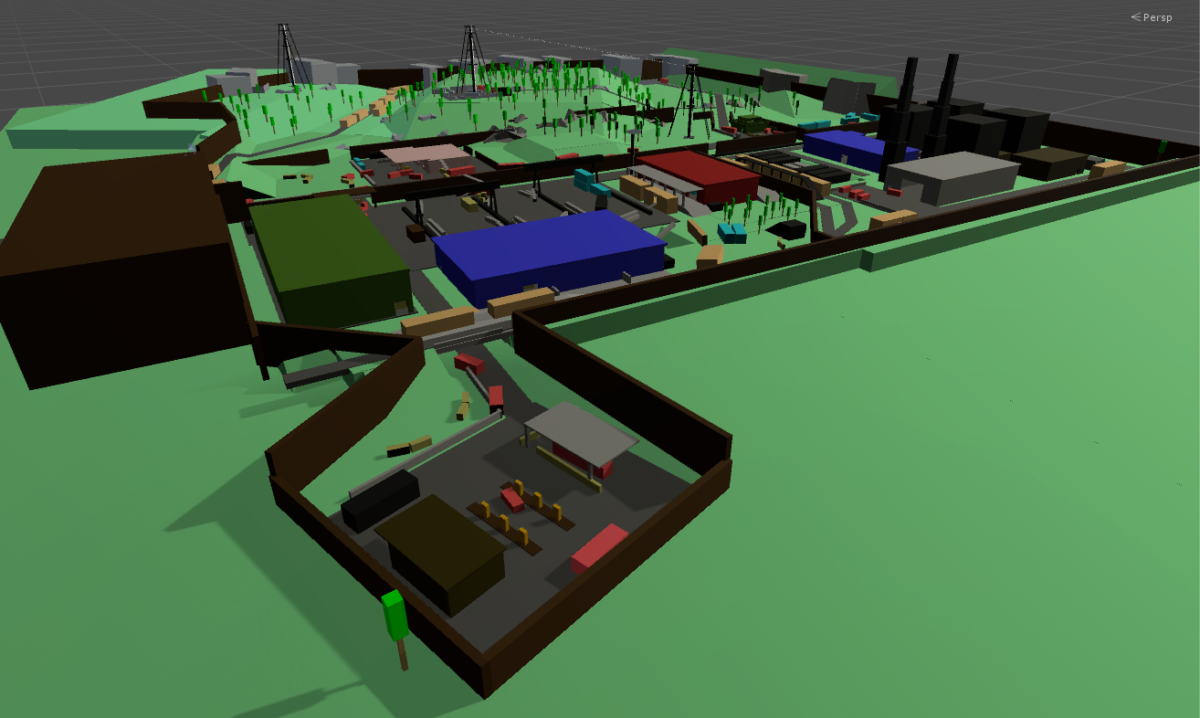 If you're an avid player, you're in for a treat with the new Customs TnH Map!
It brings some of the detailed Escape from Tarkov Customs map features right into your hot dog hands.
Spanning roughly 300 square meters, it consists of 16 holds and 16 supply points for tactical teamplay.
With mostly faithful re-creations of some of the most iconic locations from Escape from Tarkov, the map successfully portrays the gunplay and tactical action found in the original.
Get your finger triggers ready to take on this thrilling new addition!
7. Tower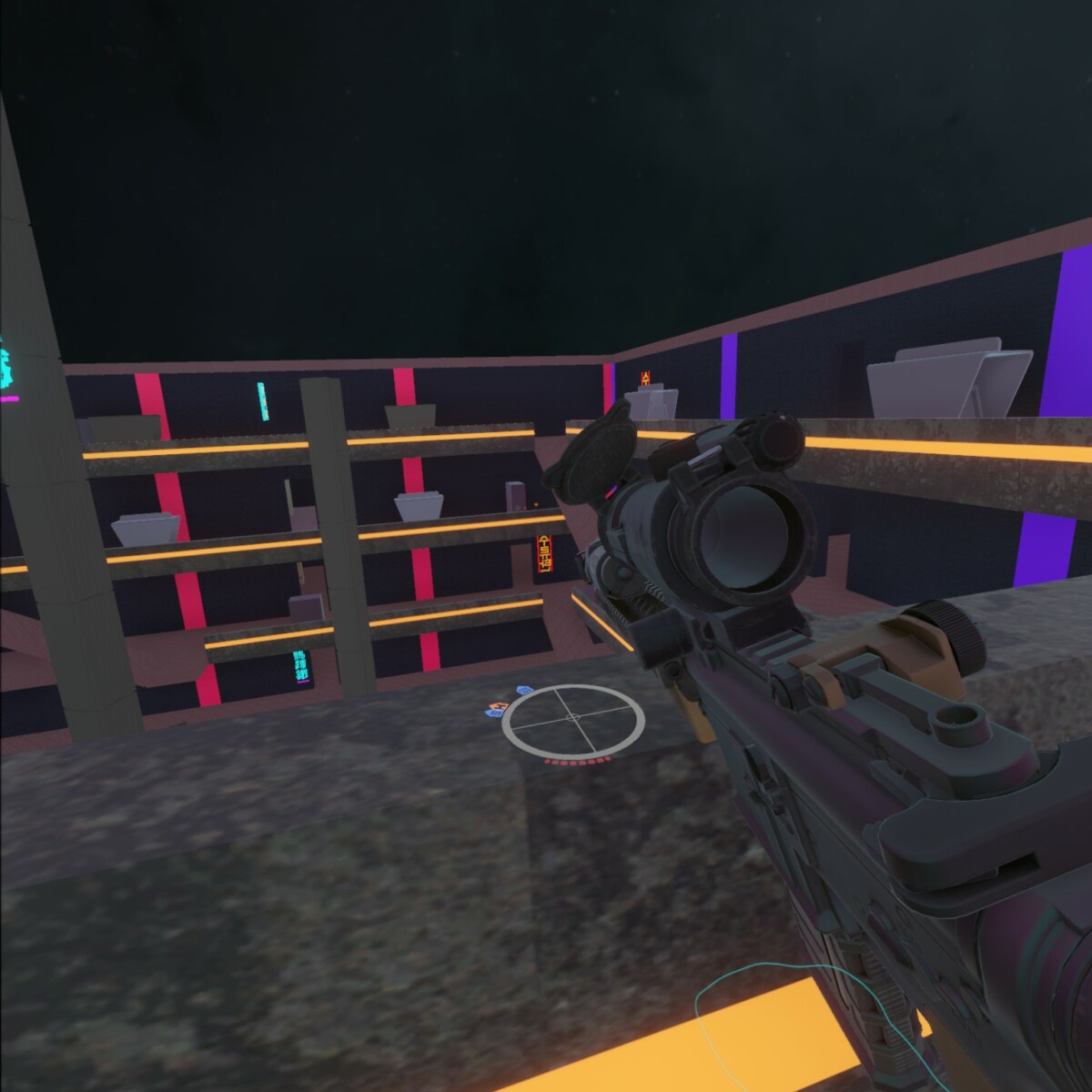 We really love this map!
Tower makes for an exhilarating experience in each of the multiple levels found in this dynamic map with swarms of sosigs to contend with; players have a choice as to how they want to face them – either frontally or by flanking them.
There are also supply rooms that can be assaulted directly, requiring some clever strategizing if players want to progress effectively.
Tower's unique approach to the base gameplay makes it stand out from other existing maps.
6. Monolith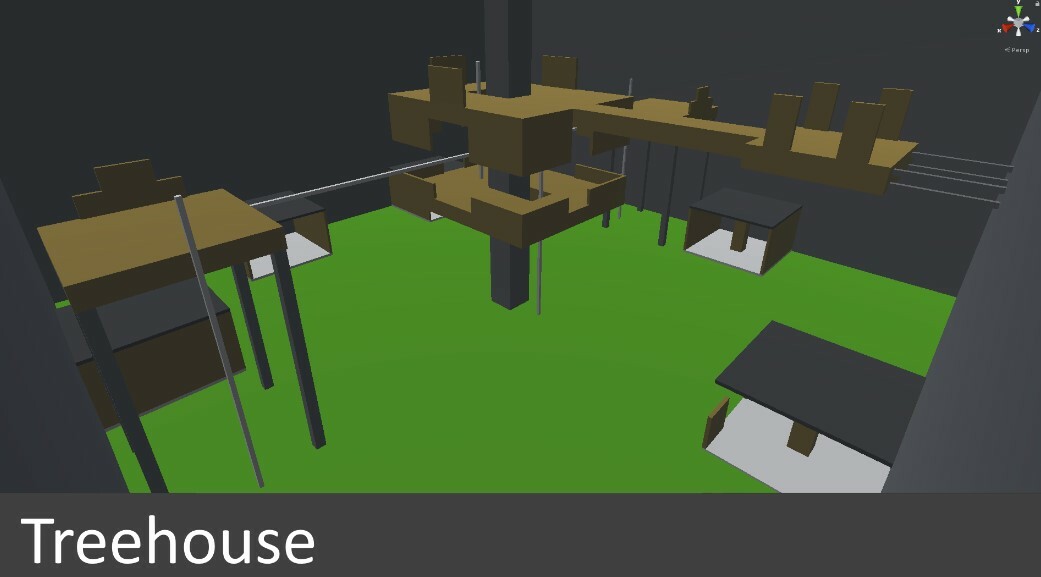 Take and Hold is our favorite game mode in H3VR for many reasons.
It is a challenging and exciting game mode that requires the player to advance through an ever-changing environment while facing off against enemies.
The key to success in Take and Hold is mastering reloads, shooting accurately, and taking cover.
Monolith is an exciting mod for the 3D virtual shooter, H3VR, that brings a fresh experience to the popular Take & Hold competitive mode.
This energetic alteration of the game introduces ten fresh points to hold with all you got, each of varying size and incentive, guaranteeing close, medium, and long-range opportunities along with strategic options.
5. 2FORT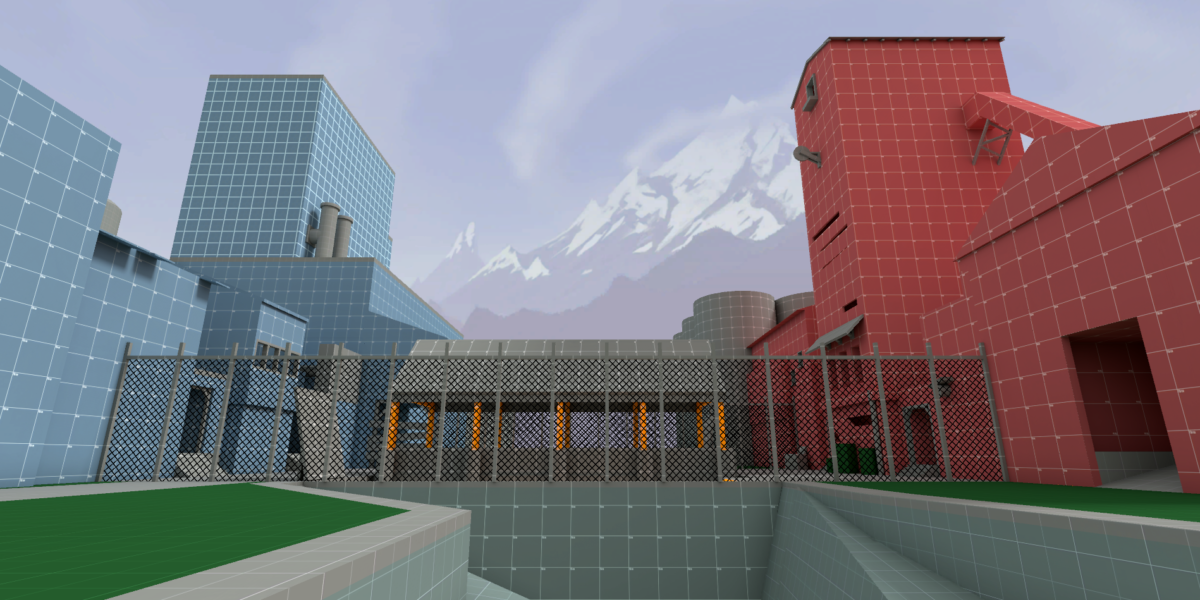 Do we even have to explain what this mod is all about? The name should say it all.
In case you weren't obsessed with TF2 like we were, 2Fort is an iconic map from Team Fortress 2 that consisted of, you guessed it, two different forts.
This mod is a custom remake of that map made for H3VR.
Relive the classic TF2 map with revamped textures and totally foreign gameplay mechanics.
Explore the four fortresses as you try to capture the flag and defeat your opponents with your best skills and strategies.
It's a classic reborn!
4. Island Compound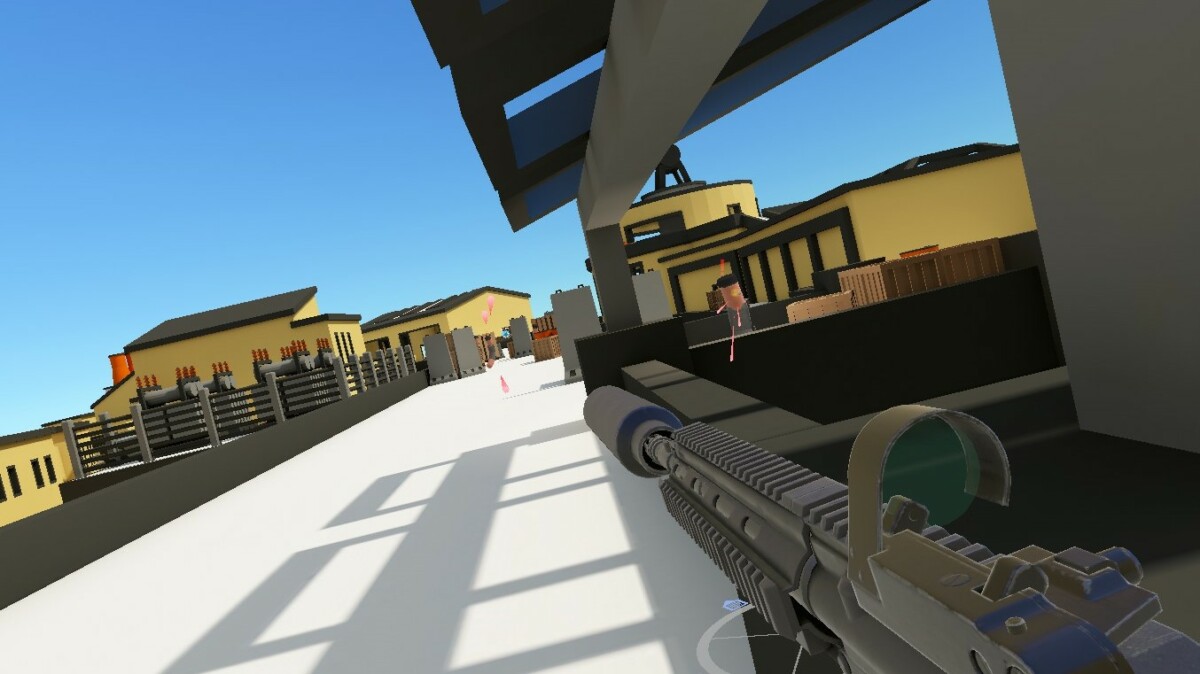 Have you ever wanted to battle hotdogs at a top-secret island compound? Well, now that dream can come true!
This mod puts players on a lush tropical island with plenty of cover and 16 hold points, as well as 19 supply points to choose from.
As if battling delectable hot dogs wasn't enough incentive, the addition of an island-themed map brings a totally new level of interest for those into virtual reality gaming.
So put on your headset, pick up your gun, and get ready for some good ol' fashioned fun at Island Compound.
3. Obelisk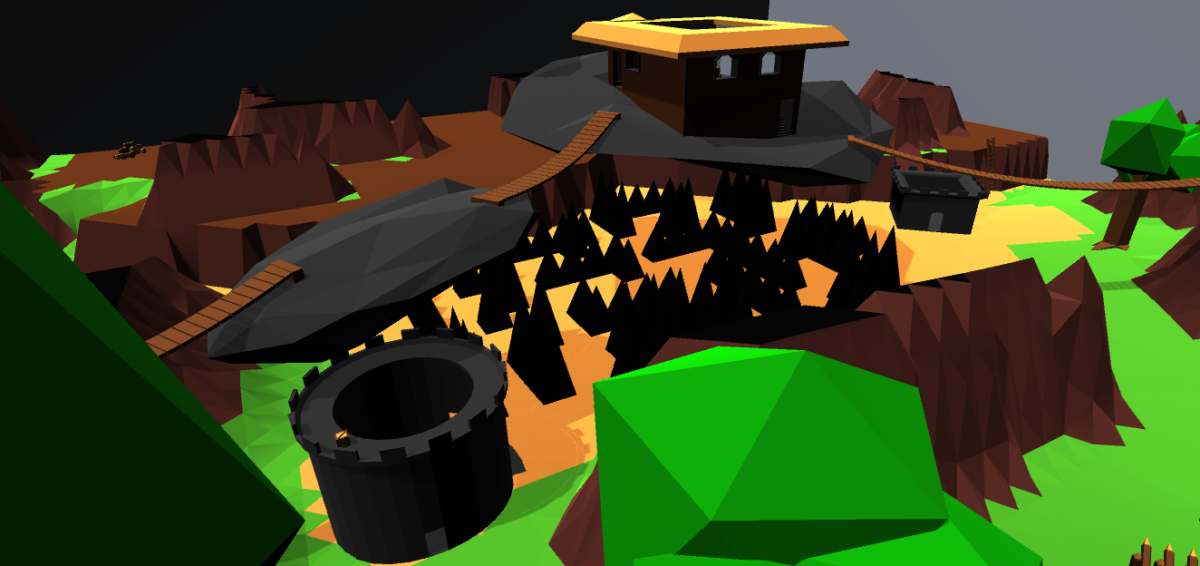 Obelisk is a real showstopper.
A dynamic map with 7 supply points and 6 holds, Obelisk plunges players into a realistic island environment of green trees and foliage as you maneuver around the multiple treehouse features.
Defend yourself from enemies on railing bridges, duck behind trees for cover, and race through mazes of strategically placed assets – all with the aim of successful completion of your mission at the top of Obelisk.
2. Sanctuary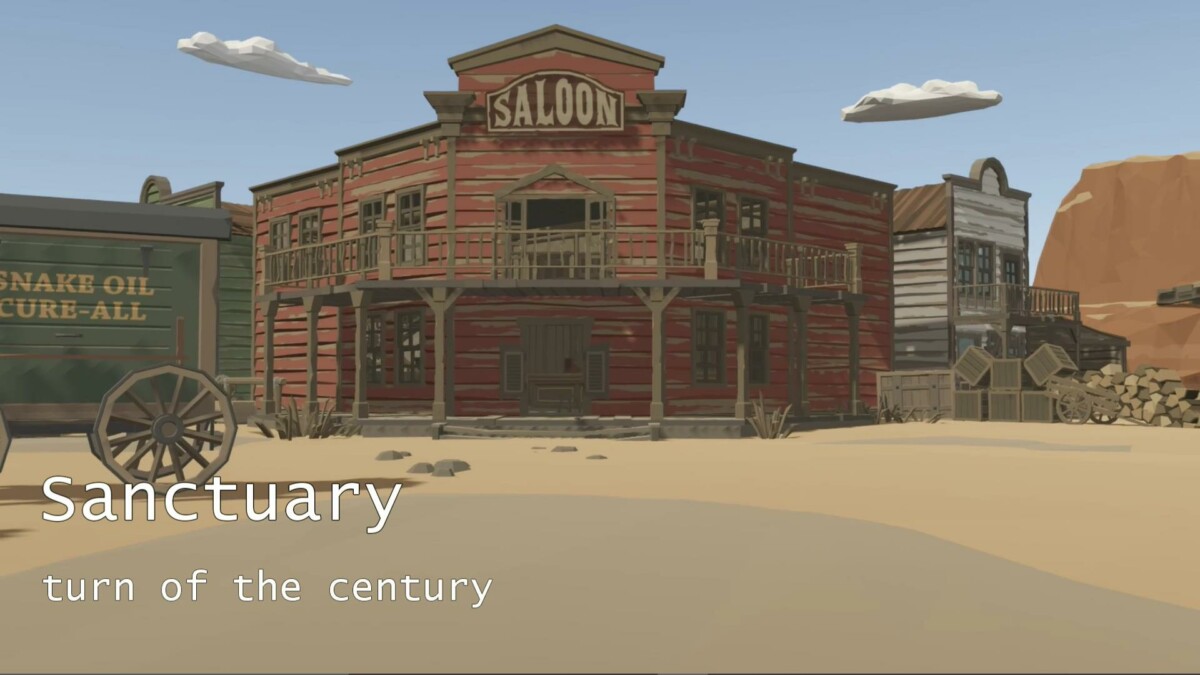 H3VR gamers can now explore an old-timey western town, complete with a saloon and plenty of other exciting amenities, thanks to the new custom map called Sanctuary.
From Barretts and Colts to chairs and tables, players can experience the wild west in all its glory.
Experience a game in classic style as you rush through town, explore the saloon for new challenges, and take part in a variety of entertainments that are sure to test your skills!
Take on the challenge offered by this unique map and craft your own story in the wild west with hand grenades!
1. Wurstmod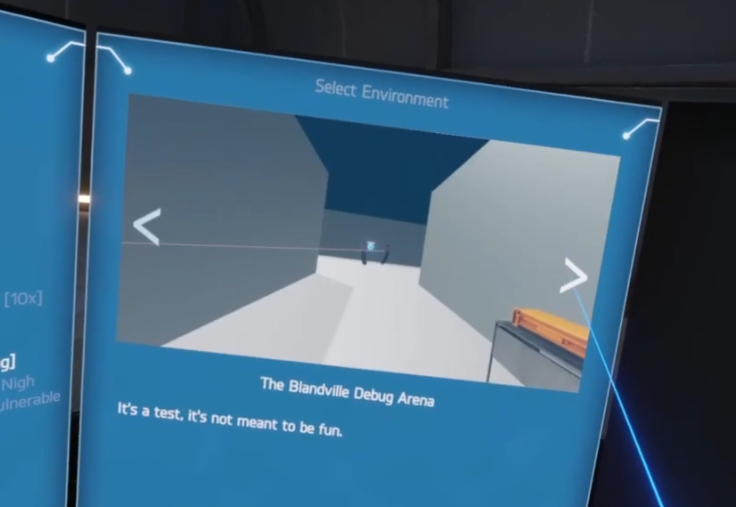 WurstMod is an outstanding custom-level framework for H3VR, giving players the opportunity to step into the virtual world and experience something completely new of their own creation.
With the help of this toolkit, the community is able to choose from a variety of levels created by users or simply create their own levels suited to their unique preferences.
The possibilities are endless with WurstMod, and its easy-to-use interface makes it simple to enjoy gaming in H3VR with fresh, unique levels.
It's no wonder WurstMod has become such a hot commodity.
You might also be interested in the following: