Skyrim is one of the most beloved games in the entire Elder Scrolls series. And what makes it so great? It's hard to pick just one reason.
Skyrim is a great game for many reasons, including its expansive and immersive open world, stunning visuals and graphics, dynamic storytelling, and countless hours of replayability.
Throw in the fact that Todd and the gang re-release this bad boy every month or so; there's no excuse not to be playing Skyrim.
Best Armor Mods for Skyrim
With so many choices available, it can be hard to determine which mods are best suited for your build. To help you make the right decision, here's a list of the 20 best armor mods available for Skyrim.
20. Dragonfly No Flee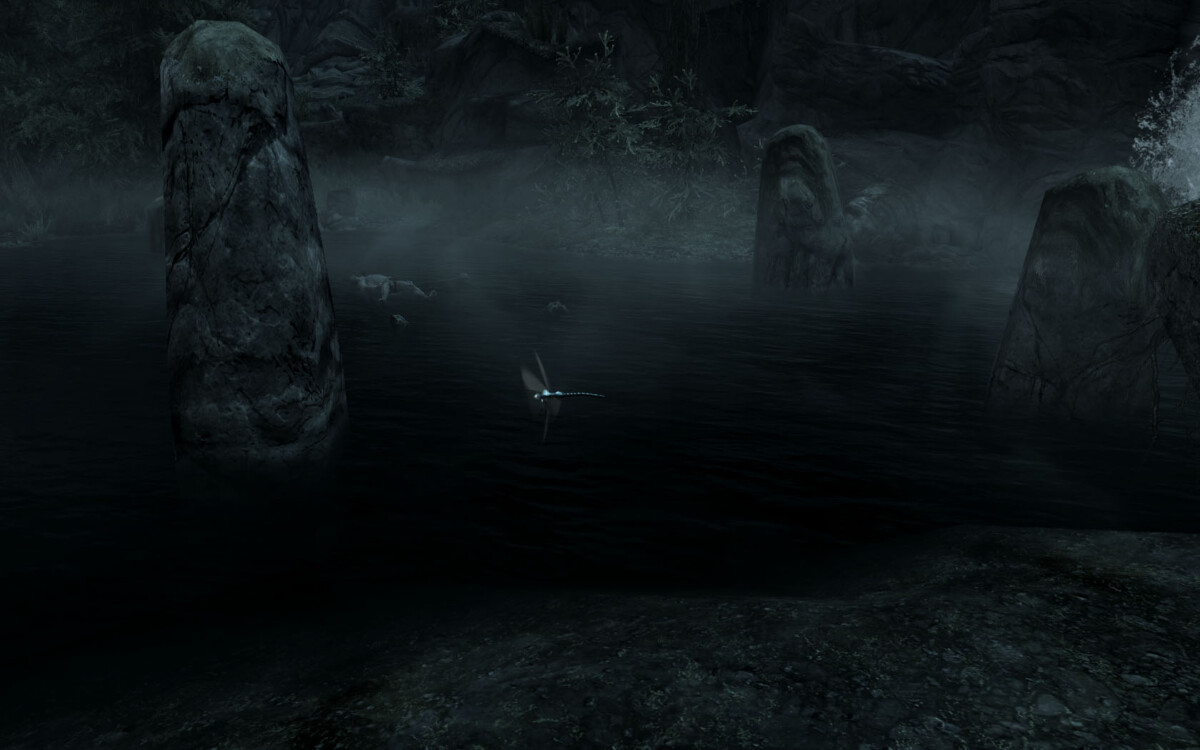 Are you an aspiring Alchemist? Perhaps you're just an avid insect collector.
Either way, catching those dastardly dragonflies in Skyrim has irritated more than a handful of players.
Whether it's the clink of your armor or overzealous approach speed, these bugs have a penchant for skedaddling.
This is a very straightforward, simple mod that stops dragonflies from fleeing, making it easy to catch them for whatever purpose you desire.
19. Practical Pirate Outfits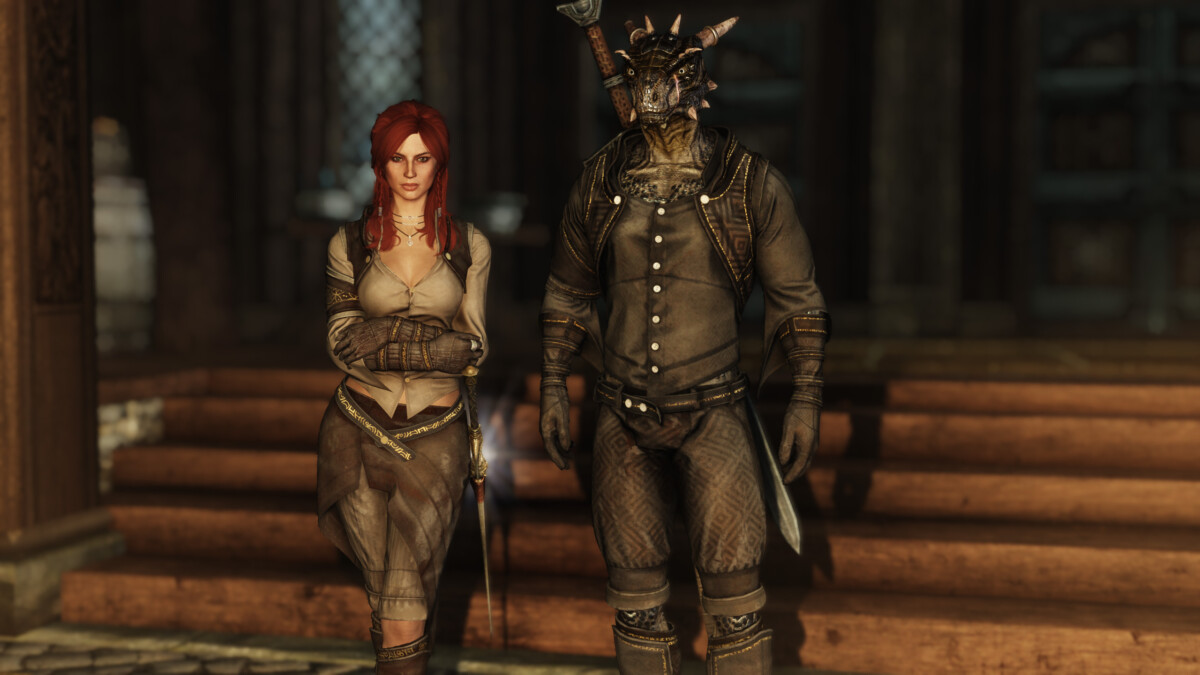 Pirates may not be the centerpiece of Skyrim, but their hijinks and spirit are a welcome addition to a world that can be cold and unforgiving.
Sail the seas of your imagination or take down dragons like a true buccaneer with these sweet threads.
This mod provides players of The Elder Scrolls V: Skyrim with stylish but practical pirate outfits!
Coming in heavy, light, and medium varieties, they're perfect for any character.
A Dragonborn might not seem an obvious choice for a pirate ship's crew, but have an open mind here, guys.
18. New Legion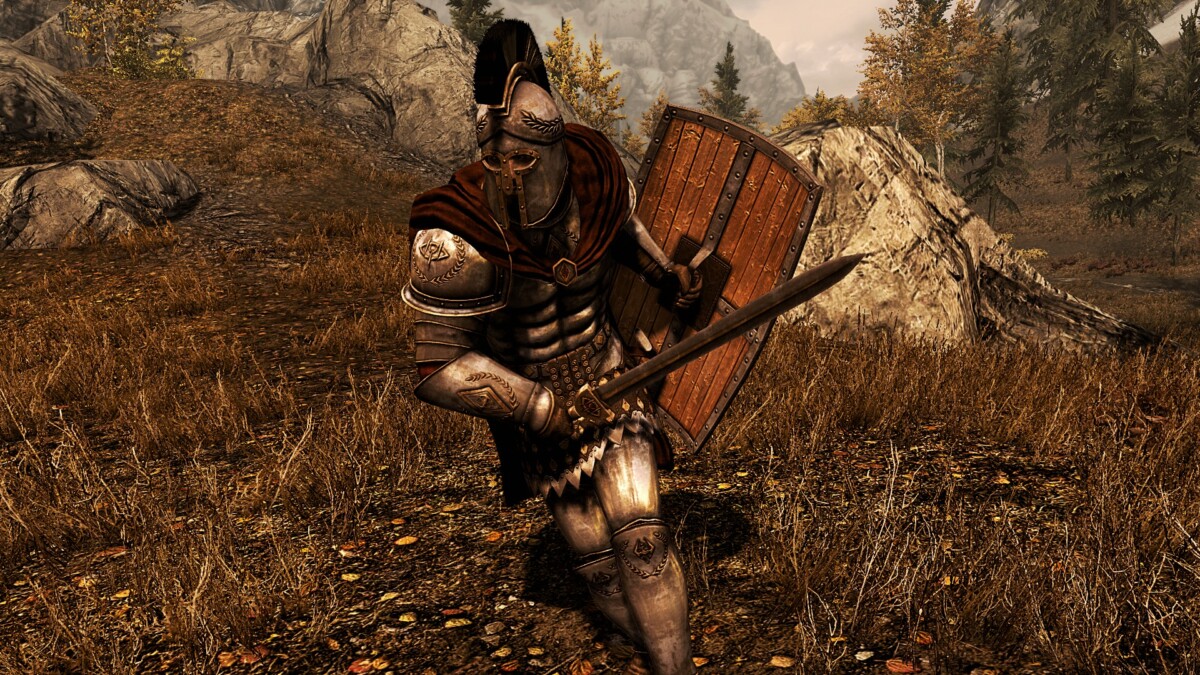 The Imperial Legion is a faction that represents the military forces of the Imperial Empire, which is the ruling power in the game world.
The Legion is made up of soldiers, officers, and administrators who are responsible for maintaining order and defending the Empire's interests throughout Tamriel.
New Legion adds four different sets of Imperial Legion armor to the game.
Each set is classic in its own right and looks battle ready.
So, if you're looking for a classic look with some modern touches, look no further than New Legion.
17. Practical Female Armor Sets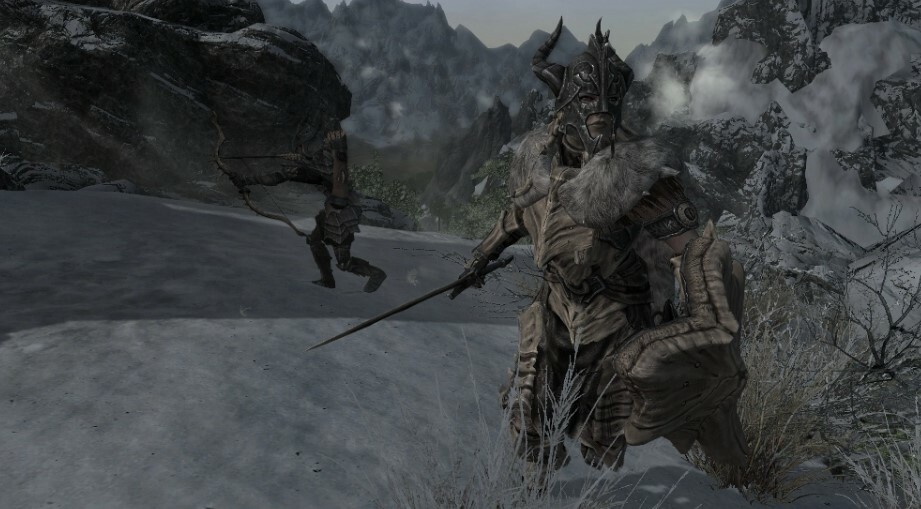 Female armor sets in fantasy games can get a little overly sexual.
Sure, we like to see our female characters look beautiful, but we don't need skimpy outfits that leave nothing to the imagination while being completely unfeasible in real battle scenarios.
The Practical Female Armor Sets mod provides a range of armor sets for female characters that are stylish yet comfortable and appropriate for battle, giving us a boost of realism.
16. Improved Closed Face Helmets
This mod improves the look of a character's face and eyes through the gaps in some of the full-coverage helmets in Skryim that have face visors.
Instead of spending time wondering why some people look super weird through their face protection, we can do something about it.
In the base game, sticking a full helm on anyone can totally erase their unique identity by obscuring their eyes and facial details.
15. Vampire Armor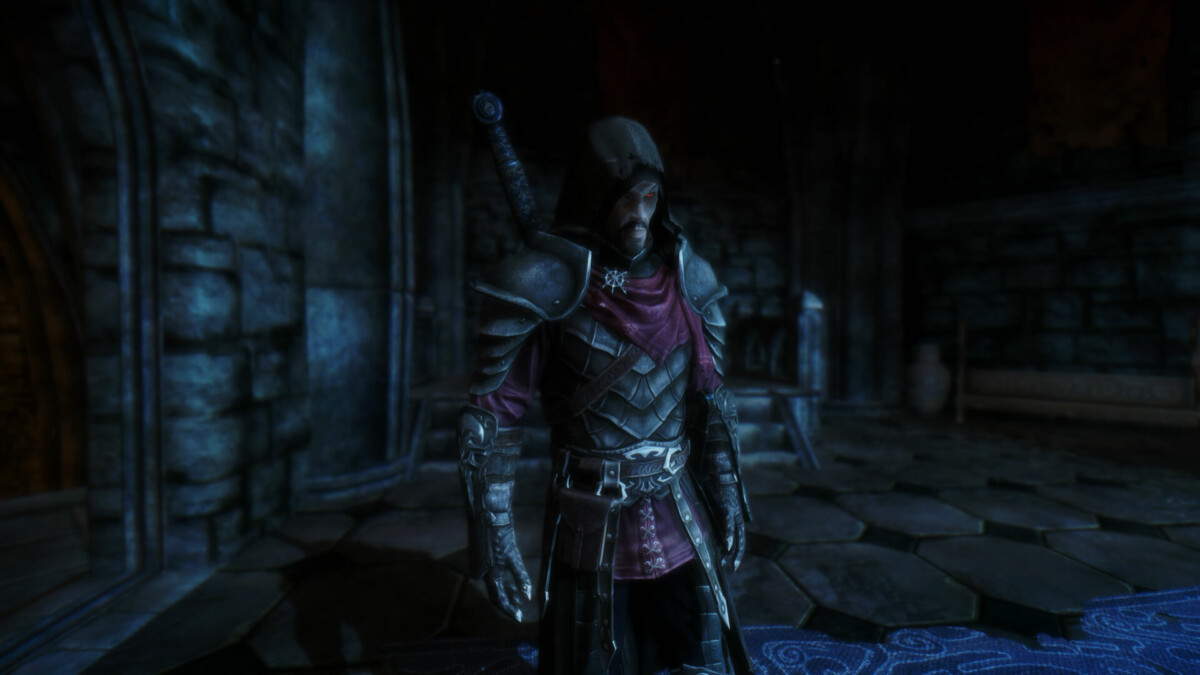 Night-dwelling blood suckers rank among the most mysterious and powerful factions of Skyrim.
The call of the night and the smell of fresh blood has attracted many players to join the Vampire ranks.
Dark, brooding, and fierce, the Vampire Armor mod brings a lore-accurate set of custom armor inspired by the vampires.
There is even a legendary version for dedicated players to discover.
Do you truly stand with the Volkihar Clan, or will you make your own way?
14. Heavy Armor Set for Girls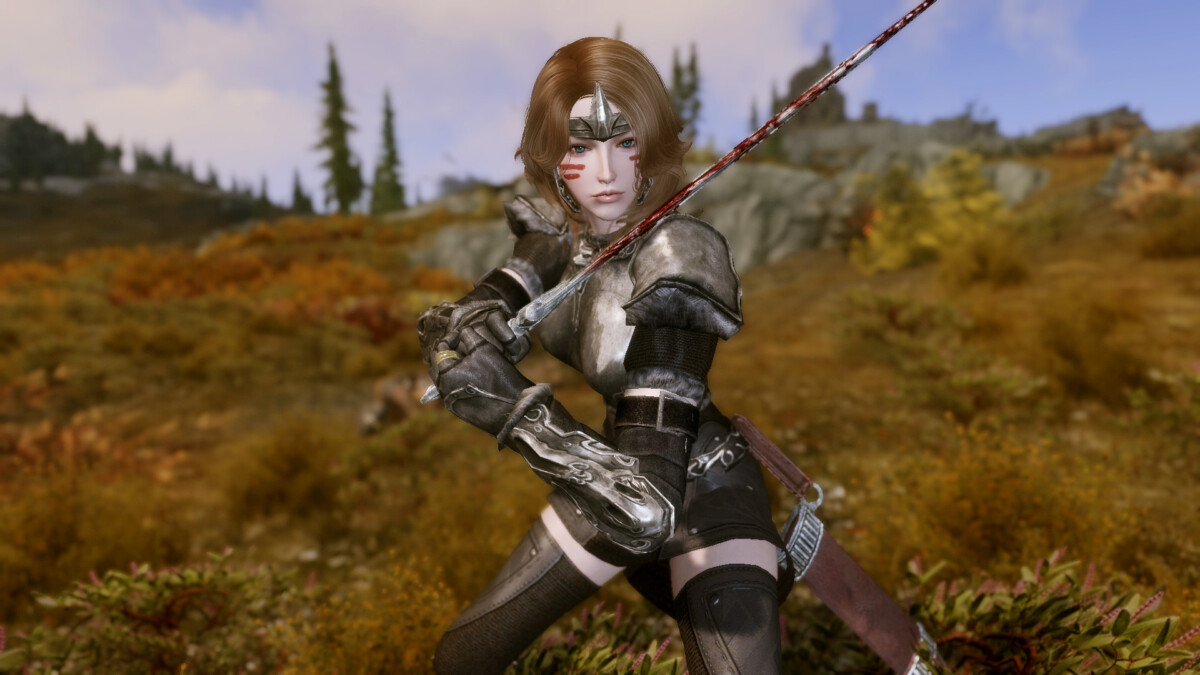 If you're a female Skyrim fan, get ready to up your gaming experience!
This mod gives players more detailed and believable Heavy Armor sets for the female character models.
With additional coverage and more accurate details, these upgraded Heavy Armor sets will help players enjoy an even more immersive adventure within the game world.
It's yet another example of how mods are able to add even more polish, bit by bit, to games as massive as this one.
This is the second mod on the list that alters female armor models.
Let us say that no matter which side of the sexy armor fence you fall on, every gamer should feel comfortable and have fun while playing Skryim, right?
13. Dark Brotherhood Armor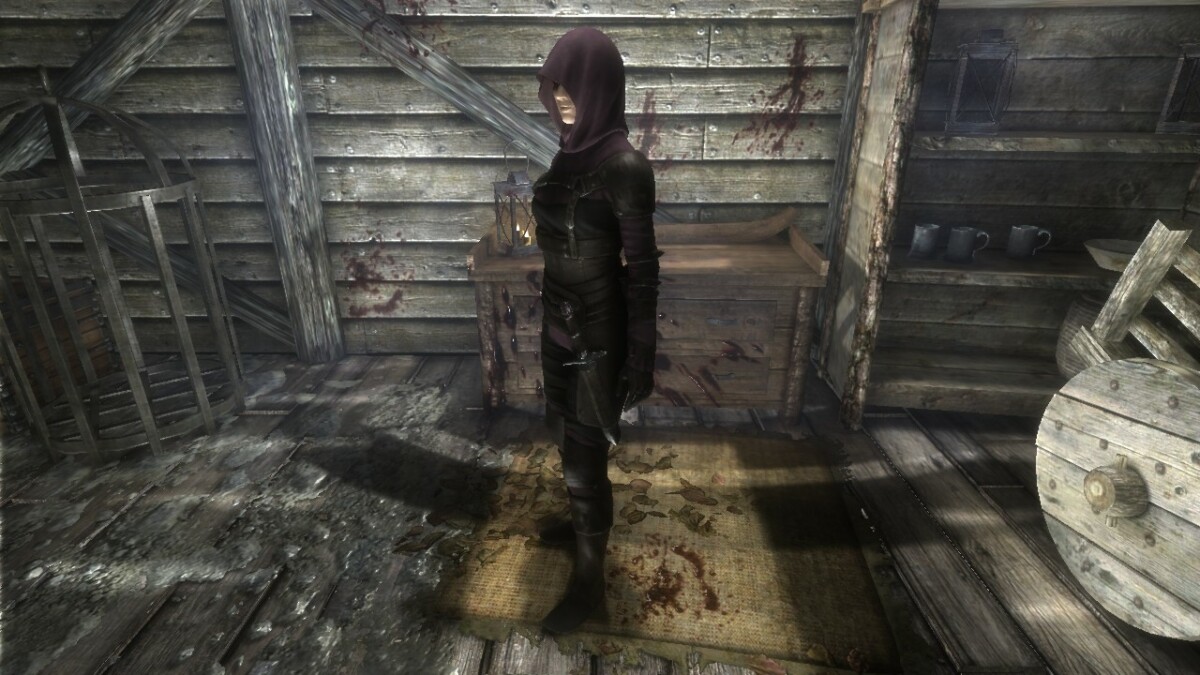 The notorious Dark Brotherhood has been a part of the Elder Scrolls universe since Arena, and its presence continues in Skyrim.
Their iconic black and deep red leather armor is a classic look that never gets old.
This mod replaces the existing vanilla armor with an updated version for both male and female characters to suit more discerning tastes when it comes to quality outfit design.
That's a fancy way of saying the mod creator likes it better this way. We do too, but it's ok if you don't.
If you're curious, check it out and decide for yourself if a life in the shadows under an arcane code is the right path for your journey.
12. Wind Ruler Gear
If you're looking for something more special than another set of Heavy Armor, the custom Wind Ruler set might be a great option.
This mod adds an armor set crafted by the gods of air themselves!
It's sleek, stylish, and perfect for any character who wants to feel like they can soar through the clouds.
Sporting a minimalist design that combines hard plate mail with tattered, colorful cloth accents, this unique set of armor is sure to make a statement on the battlefield.
11. Armors of the Velothi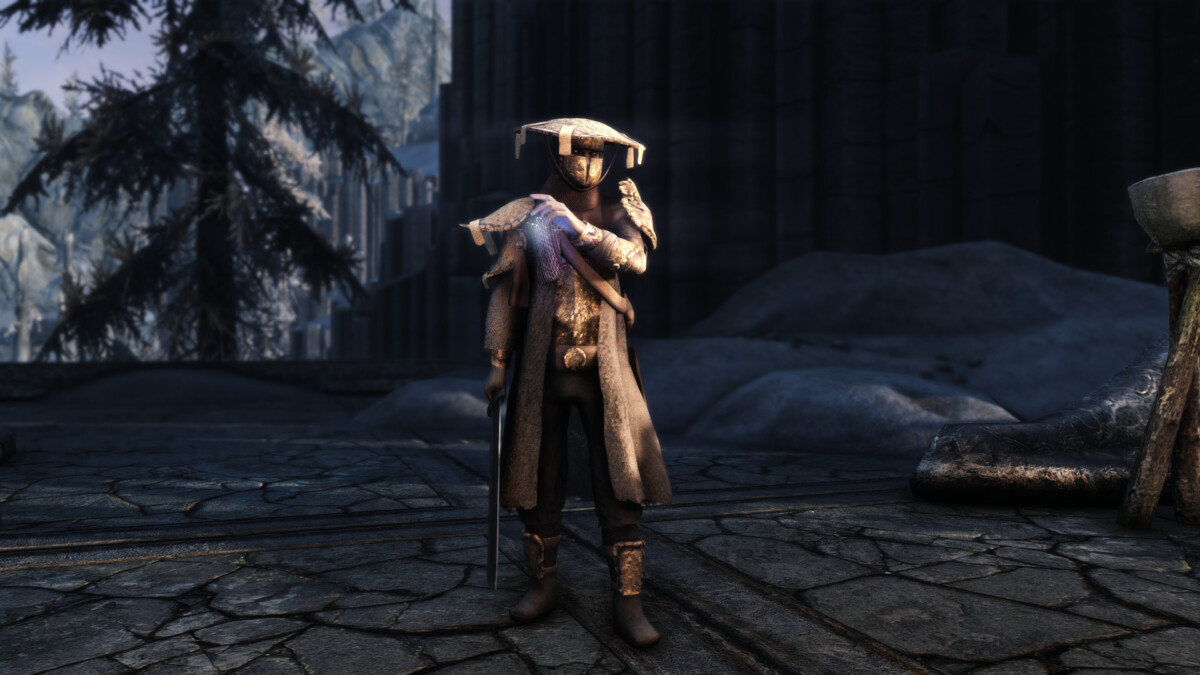 The Dark Elves in Skyrim often find themselves in challenging circumstances.
This mod adds a selection of custom armor sets inspired by these dwellers of the Velothi Mountains, allowing players to better equip their Dunmer characters for whatever lies ahead.
The intricate designs and ornaments on the organic-looking armaments make them an eye-catching addition to any adventure.
What's more, they add a level of depth to the lore of this race that just wasn't present before.
So take up your arms and prepare for battle!
Dark Elves are among our favorite races from Tamriel, so getting to dress in a way that celebrates them is an opportunity we are happy to jump on!
10. Hunting Grounds Outfit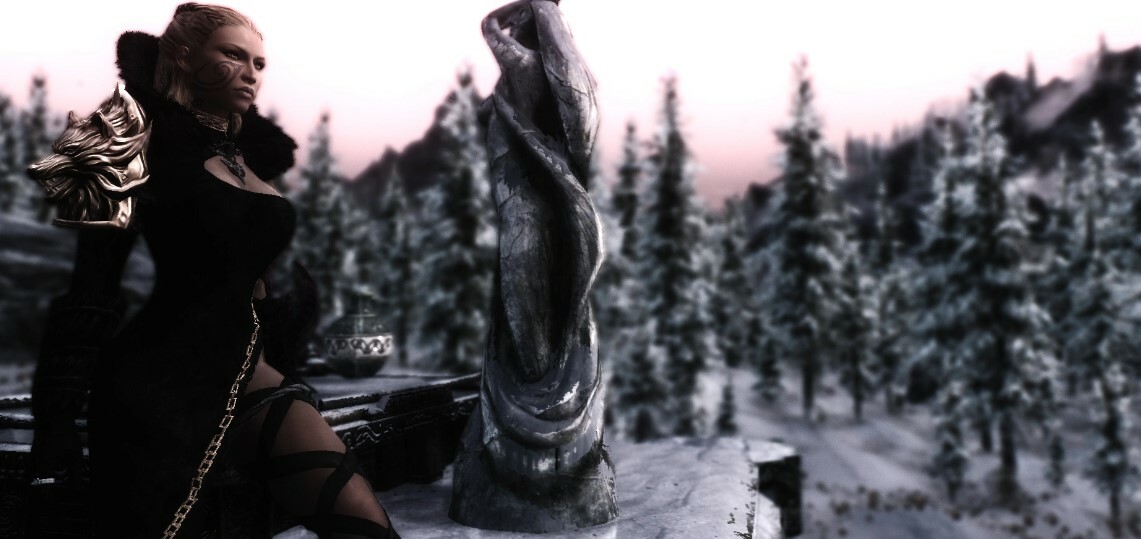 Are you up for the challenge of crafting this elegant set of armor?
The Hunting Grounds Outfit can only be crafted at specific times of night by an adventurer who has met certain requirements; you won't just be handed the set!
The sleek black fabric combines with fur and bone adornments to create a unique look that will set you apart and give you a high-class yet threatening aura.
Male and female versions are available!
The hunt is on. Go get it!
9. Samurai-themed Armor and Kimonos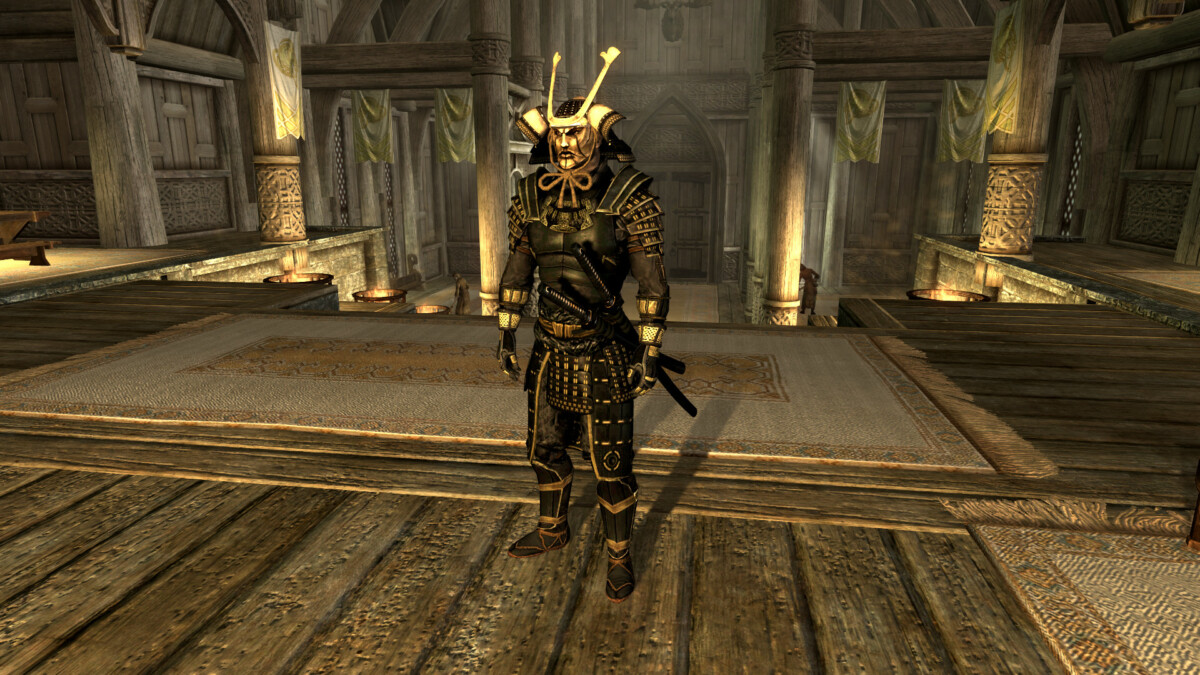 The code of the samurai would fit right in with the world of Skyrim.
This mod adds a set of armor and kimonos inspired by ancient Japanese samurai warriors, which can be crafted at any forge.
The regal-looking set is sure to make a statement both in combat and during leisurely strolls through town.
Throughout history, samurai have been renowned for their courage and skill in battle, something that users of this mod can claim for their Elder Scrolls characters.
If you want to embody the code of bushido in your Skyrim playthrough, then this mod will let you do just that, aesthetically anyway.
We can
8. Shadow Scale Set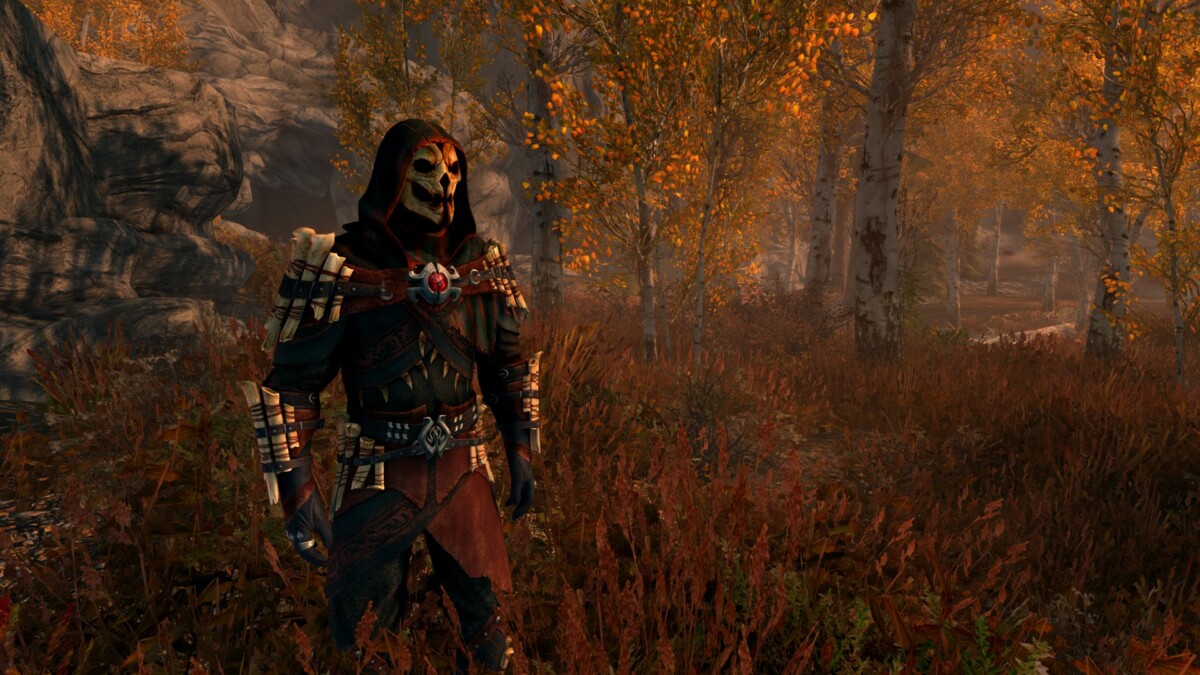 An assassin is only as good as their gear, and the Shadow Scale set is perfect for any stealthy playthrough.
The armor literally looks like it was crafted from the shadows themselves, along with the remains of victims long dead!
Once your target stares into the unfeeling bone mask, they'll know they've been marked for death.
Skulk in style with the Shadow Scale set and bring fear to your enemies!
There are even some custom tools of the trade, weapons, for you to give a swing.
7. Armor Variants Expansion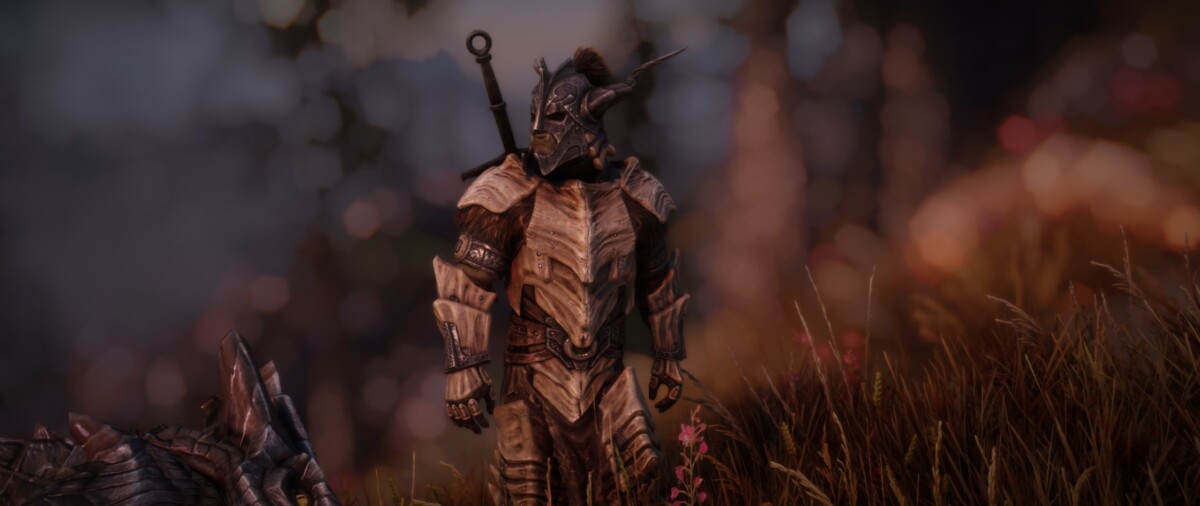 This pack is full to bursting with Skryim armor options!
Enter the realm of Skyrim, where with the Armor Variants Expansion, you can enhance your experience and find an even greater variety in armor pieces than ever before!
Carefully crafted to ensure utmost lore-friendliness, this expansion adds new variants onto existing armors without replacing any models – giving gamers more chances at finding their perfect look without taking the modifications too far.
6. Dragonbone Ebonsteel Armor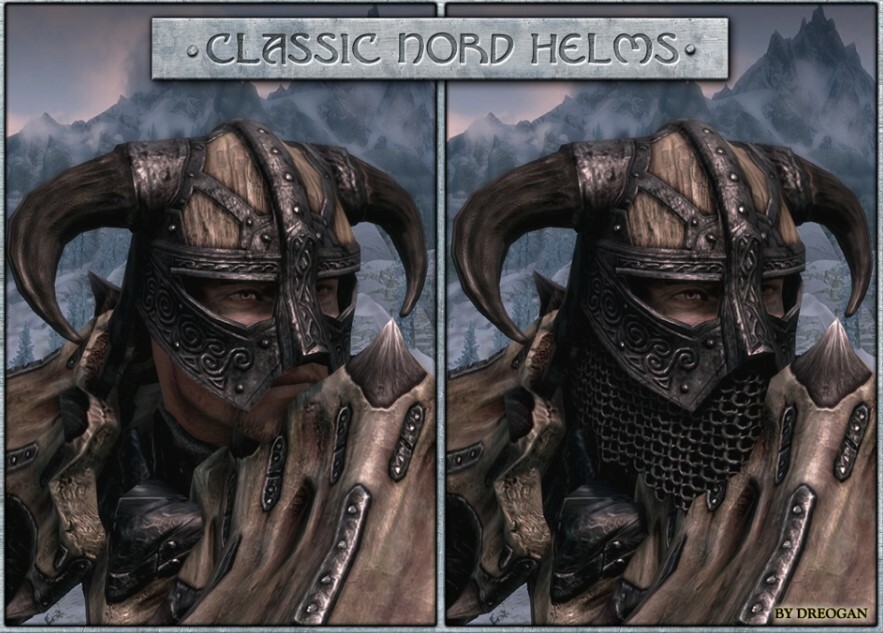 Combining the resilient power of dragonplate with the perfected craftsmanship of the Ebonsmiths, there is no limit to the heights this armor can take you.
This striking set of armor is practically tailor-made for any would-be Dragonborn.
Dragonbone Ebonsteel Armor is a custom armor set that is made of dragon parts. It looks very tough and intimidating while appearing obviously organic in nature.
No one will mistake this for metal.
5. Silver Knight Armor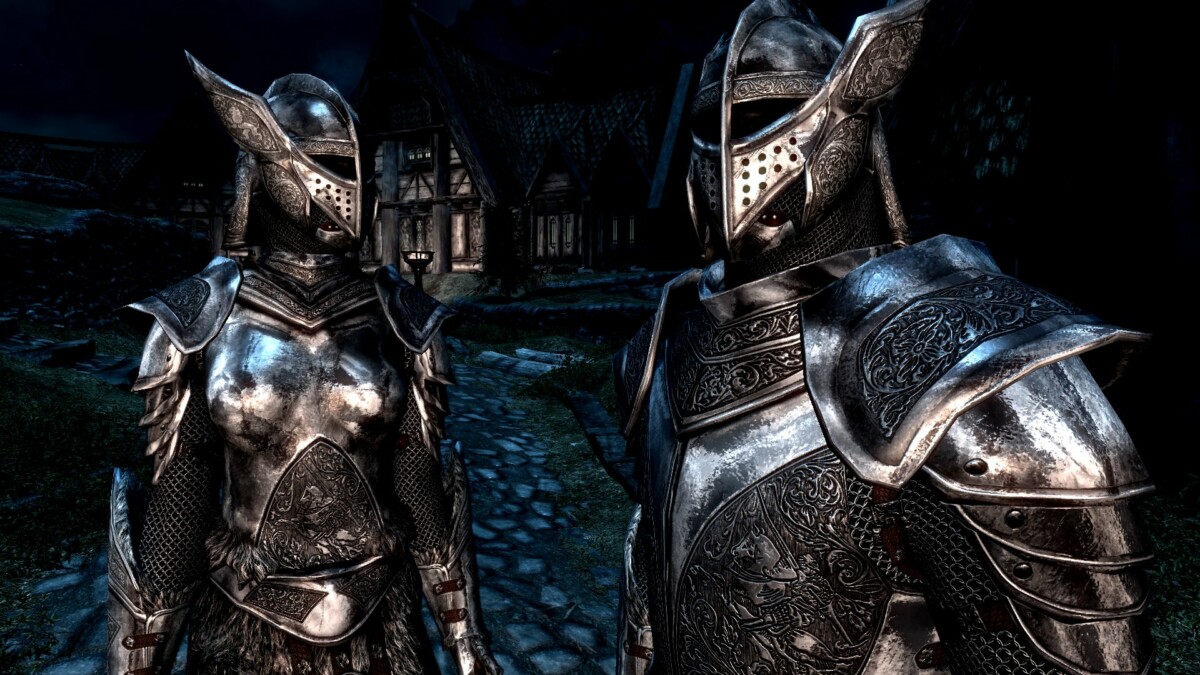 Some designs are classics for a reason!
This custom armor is crafted from gleaming silver metal with a polished finish that catches the light and reflects the surrounding environment.
The set includes a helmet, chest plate, gauntlets, boots, and greaves, all crafted with intricate detailing and embellishments.
Designed to be both functional and stylish, silver accents and etchings add a touch of elegance and refinement.
Your character will shine like the star they are with this gear equipped.
4. Bosmer Armor Pack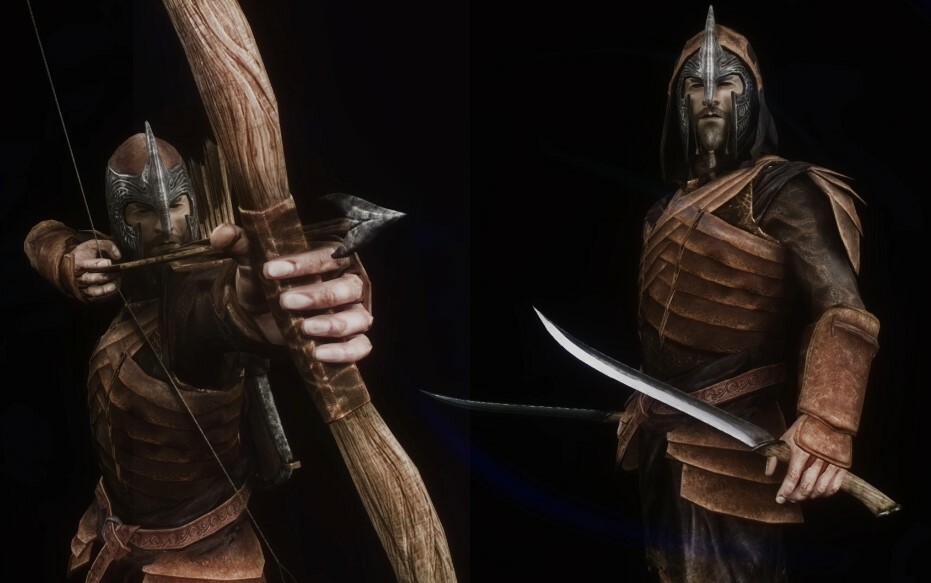 The Wood Elves are known for being excellent craftsmen, and this mod showcases their talent.
The Bosmer Armor Pack adds a variety of new armors based on the designs of the Wood Elves of Valenwood, otherwise known as the Bosmer.
Their fine crafting skills and focus on natural, plant-based materials are on full display, with armors made from wood and leaves.
The set includes both light and heavy variants, so everyone from the sneakiest of thieves to the most heavily armored warriors can find something to suit their needs.
3. Immersive Armor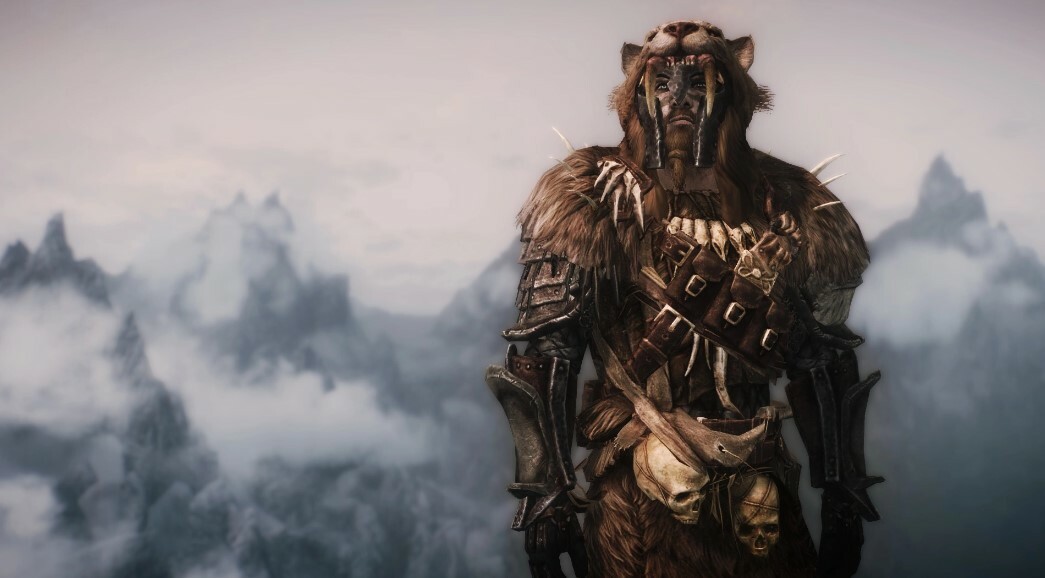 The name really says it all.
Are you ready to make your Skyrim journey more immersive? Look no further than Immersive Armors – it has everything you're looking for.
With this mod, the additional lore-friendly armor sets provide an experience not found in any other version of the game.
Balance and variety are two of the modder's main focuses – each set is carefully integrated into gameplay so that players can find power-appropriate gear right from their earliest adventures all the way up to level fifty and beyond!
2. Lunar Guard Armor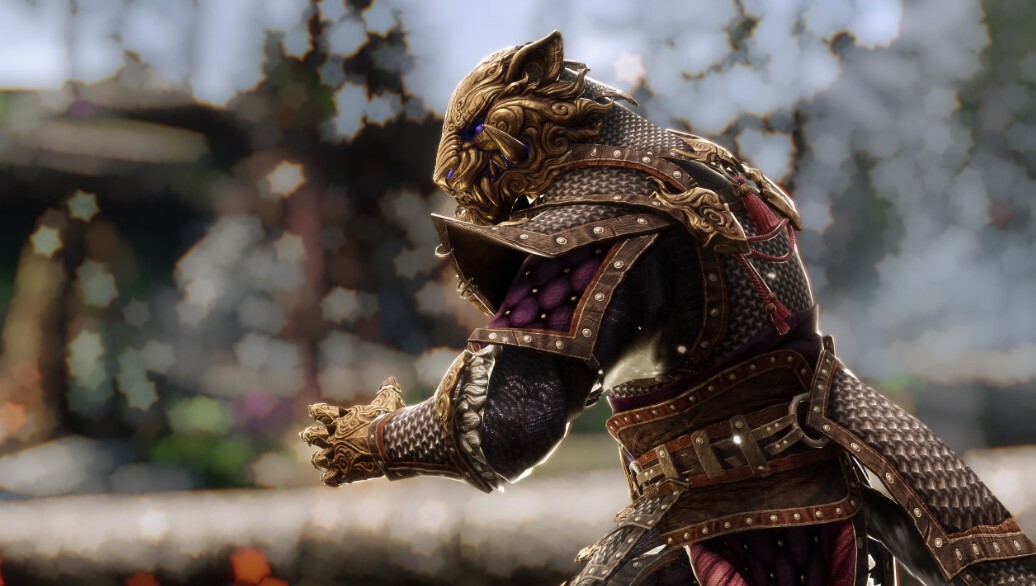 It's just plain pretty to look at. Can you blame us for putting this so high on the list?
The Lunar Guard armor is a must-have for any adventurer!
All genders and races can wear this armor.
It even has adjustable weight values, so you can equip it on any character build you want.
Plus – it's got that classic Khajiit style with special variations tailored specifically for Argonians and non-beast folk characters!
Get ready to hit the road in true warrior fashion, wearing stylish yet resilient protection that exudes opulence.
1. Zerofrost Mythical Armors and Dragon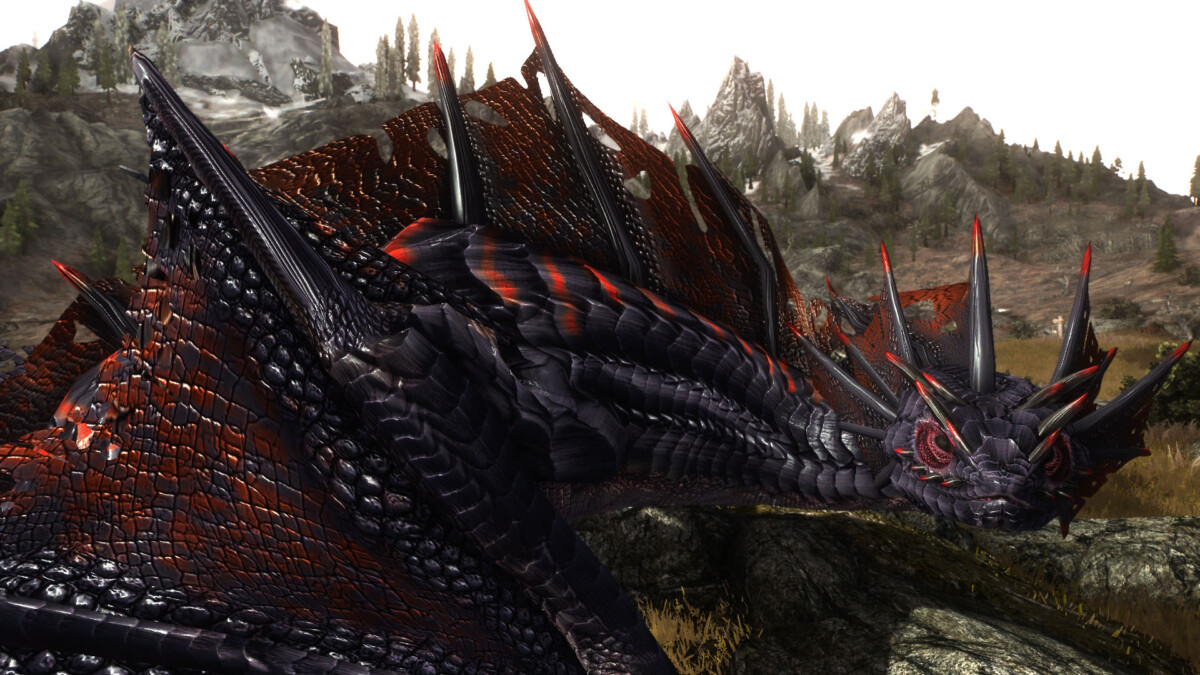 Yes, this mod adds an incredible, flashy armor set that will delight any fantasy fan, but it also contains a new dragon model!
The designs were based on Norse mythology, one of our favorites.
The set comes with both light and heavy versions, each with its own unique stats and bonuses.
Plus – the textures are top-notch and give off a luxurious look that will easily make you stand out in any combat or social situation, not to mention some even glow.
Face down Jormungandr, the World Serpent! The gorgeous beast is fully animated and ready to challenge any Dragonborn.
You might also be interested in the following: