One word that describes the action-adventure game just cause 4 is chaos. Released in 2018, the game was praised for its open-world approach, stunning graphics, and mesmerizing soundtrack.
The insane amount of arsenal and gadgets in the game keep things interesting while modding adds more to the already chaotic game.
There are a lot of mods for the game, but here is our list of the top 21 best just cause 4 mods to keep you entertained for hours.
Best Just Cause 4 Mods
21. Paintjobs Plus V2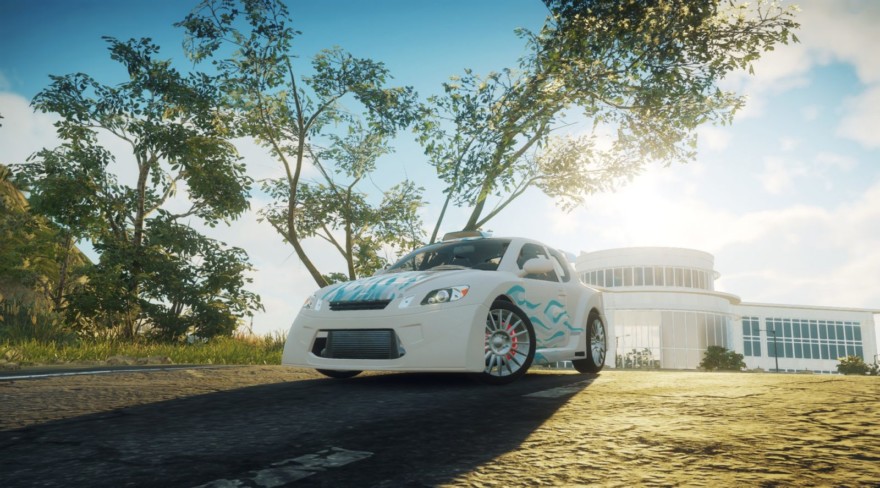 The best part about open-world games is the level of customization it brings to you. If you enjoy playing GTA V to build a collection of rare and valuable sports cars so that you can customize it to the bone, then paintjobs plus v2 is for you.
The mod allows gamers to apply custom paint jobs to some of the vehicles in the game like prisa azor, verdeleon eco, EM-909, and the skycastle cargo plane.
Pimp your ride and get ready to release some chaos in the already chaotic world of just cause.
20. Ultra Realistic Lighting Graphics

Solis, a beautiful island that makes the world just cause complete, has some of the stunning mountain ranges we have seen in a game and the widest of the oceans.
There are deserts filled with sand that captivates gamers to play more. Improve all of this with the ultra-realistic lightning mod.
The mod does not alter any game files meaning the performance will remain stellar however, it does improve the entire lighting situation in the game, thus adding to the overall aesthetics of just cause.
Shadows and lighting makes the oceans glisten and the mountains mighty. Perfect in every way.
19. Vehicle Edits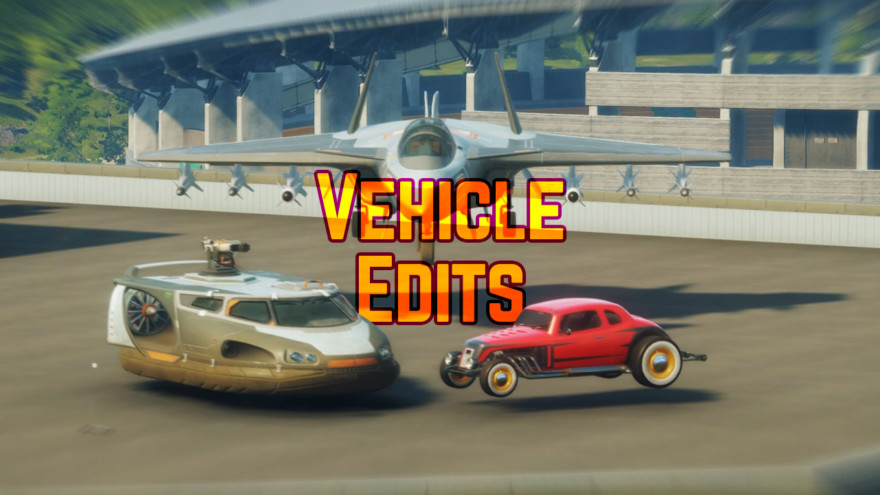 Earlier, we mentioned pimping your ride, but what's aesthetic customizations without a boost in performance? Vehicle edits changes the entire vehicle customization game with improved vehicle performance.
Cars are much faster as turbo and super jumps allow gamers to do stunts and blitz around the map.
There is also a second mod within this that adds unlimited vehicle ammo. However, do note that this mod is not applicable to muscle cars from Daredevils.
18. Infinite Ammo – No Intro
The boring intro scenes in just cause that you've witnessed a million times and skipped a million times too.
What about the scarce ammunition that restricts your practicing sessions? We've all wished to end these two miseries, and the mod community has been generous with the release of infinite ammo – no intro.
The intros are automatically skipped, and you have infinite ammo with this mod on. The grappling hook distance is also increased to 1,000 meters with a much faster reel in capability. So many upgrades with this mod that you don't know where to begin. Let the mayhem ensue.
17. Hoverboard Edits

Many prefer to ride vehicles to get around Solis, while others don't mind swinging around the map using a grappling hook-like spiderman (well… technically).
However, hoverboards have found a friend in many of us. Hoverboards are convenient to maneuver, but they can be slower compared to other modes of transportation. Hoverboard edits solves all of that.
The mod introduces 3 insane levels on a hoverboard that pushes the speed to the max while adding force push and incline boost suping up your hoverboard game completely.
With this mod on, you wouldn't be needing any other type of transportation.
16. Much Stronger Wind Gun

Wind gun is considered to be one of the most unique and interesting weapons in the game. Wind gun does what it says on the label, shoots a gust of wind that blows up enemies and everything in its path.
The mod, much stronger wind gun, takes the wind gun to another level. There was no need for upgrading the already powerful gun, but with this mod, you can improve the performance by adding more power to the wind gun.
Alas, the enemies did not see this coming.
15. Better Supply Drops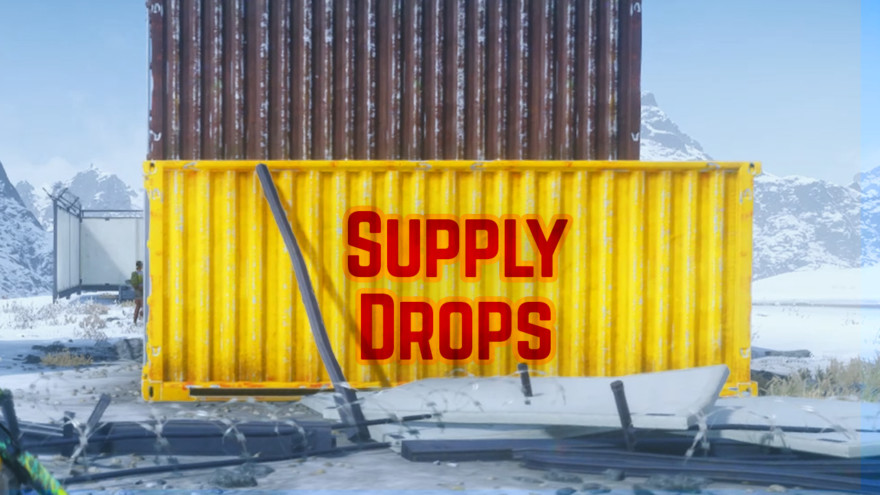 Supply drops have always been interesting and a backbone to the just cause series.
Now with better supply drops, you do not need to complete missions to unlock items or wait for an event to have access to better drops.
You can even have this mod running on DLCs, too, which is a plus. Have all your favorite weapons and vehicles in front of you in a matter of seconds.
It may be unfair completing the game like this, but it's a hell of lot of fun. Also, nobody is watching you to judge, so why not.
14. Portable Canons

Many people might be looking for something exciting in the game, and the idea of powerful weapons might not excite them. What about custom weapons? Yes, you heard us right. Now you too can have custom weapons with portable canons.
The mod introduces two new guns to the game, which were actually mounted weapons but converted into hand-held weapons. Train canon and the lllapa defense canon will have you knocking enemies in a matter of seconds.
We bet you've never heard of portable canons and the damage it can do.
13. Grappling Hook++

The grappling hook is a unique weapon that allows for a versatile combination of applications that can keep you entertained for hours. You can evade and explore with the grappling tool however, sometimes, the reel-in or retracting speed might feel a bit slow.
Grappling hook++increases the reel-in speed, retracting speed, and the distance. Rico can now kick with force and destroy enemies flinging them from one spot to another with heightened grappling hook power.
Fly around the map with a stronger and much robust grappling hook. Alleviate your flying game.
12. Just Cause 4 Graphics Mod

Although the graphics are stunning for just cause 4, many would want some more depth into it. If your system can handle it, then why not.
Just cause 4 graphics mod sharpens textures, increases reflection quality, better soft shadows, and more.
It even fixes Rico's flickering hair that might be an issue for some and makes the water realistic too. Enjoy the game more with some vibrant colors and realistic lighting.
11. Boulder Bazooka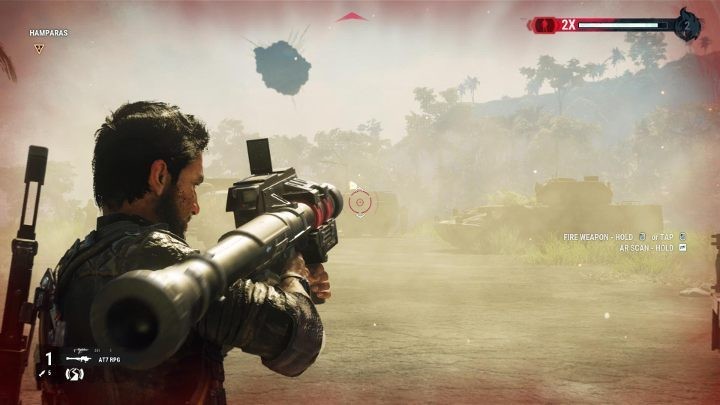 We've heard about destroying things with a rocket launcher or a grenade or any other serious firepower. But have you heard about wrecking things with a boulder?
Boulder bazooka will bring out the primitive instincts in you by destroying enemies and objects with… boulders?! Well, it says what it does on the tin, a bazooka that fires boulder. Can it get any crazier than that?
10. Better Weapons

Improve your weapons game with better weapons. Who doesn't enjoy some extra firepower? Better weapons improve weapons' power, reduce reload time, add burst fires, reduce recoil, and much more.
The shotgun shoots much faster than before, while some guns have had minor adjustments to make it perfect. Better weapons will help you crush your enemies and win every battle.
9. Tendrilizer

Tendrilizer turns up the fun a notch or even more. The mod ensures fun testing and cool combinations that can go off as party tricks. Spawn enemies, vehicles, and more with these weapons allowing you to spread chaos around Solis.
Tendrilizer adds fun to the game by adding demons, you can either kill them yourself or unleash them upon your enemies and sit back while you see them panic in fear.
8. Better Trainer

How could we not have a trainer mod in our list of top mods? Better trainer is the best mod to get you started on a whole different experience of just cause.
The mod has 16 features like no reload, no recoil, rapid-fire, infinite health, infinite ammo, slow motion, super speed, and more.
Even increase the time limit on timed challenges and remove all your frustrations. Get better trainer mod now and breeze through the game and its challenges.
7. Epic Weapon Modpack

There are many different weapon mods in the game that add various new weapons. However, if you're not in the mood for downloading all the different mods, then get epic weapon modpack.
Now have access to nine different and exciting weapons like warpspeed SMG, grenade launcher, ultra railgun, and more. No more wasting time with individual mods when you can get a single mod pack.
6. Pure Vision Reshade

As far as many visual mods go, they're often limited to lighting and shadows. However, pure vision reshade is different.
The mod intelligently reduces brightness where necessary, removes FPS drop effects, and makes Solis more vibrant and colorful.
Walking around the island is a bliss with pure vision reshade as it takes you on a completely different visual experience like never before.
5. Loaded Rebels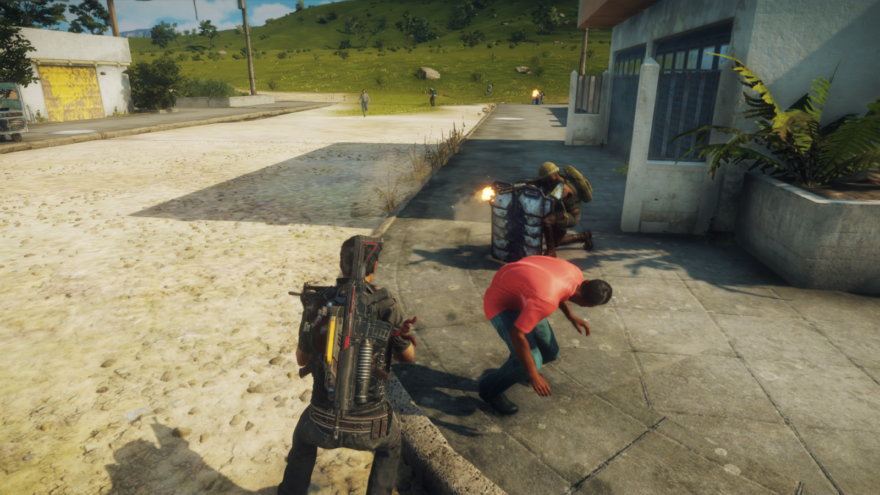 What's better than having upgraded weapons? Rebels with upgraded weapons… what?! Yep, now you can spice things up by handing over upgraded weapons to rebels with loaded rebels.
Upgrade their arsenal by giving the rebels some top firepower to wreak havoc with their upgraded and automatic rifles and shotguns.
Let just cause 4 become as challenging as you would hope it can be so that you're busy for the rest of the day. Clear out your schedule as this just cause 4 map runs with loaded rebels will take you time to complete.
4. Entity Spawners

Sometimes you just don't want all the mods in one go and would like to work on a single thing at a time. Entity spawners allow you to do that and more.
Be able to spawn anything you want (from enemies to weapons, cars, and more) with a single click or spawn everything at once.
The mod is great for those looking to start slowly and have a good time instead of having every feature activated. You can even change your character's clothing.
3. High Quality Icons

The game is great with superb graphics, great action scenes, and some amazing fun. However, the game icons might make the game less than perfect, and we've got the right solution for the job; high-quality icons.
Now have high quality icons in the game, improving the game's entire aesthetics, making it more eye appealing. Why should you have a less than perfect gaming experience?
2. 100% Complete

You may not have the time and energy to complete the game and play every single mission to unlock new features. 100% complete allows you to have fun in whatever time you have available for the game.
The mod is a save file that has every corner of the map unlocked with the entire Solis liberated.
All weapons are unlocked and can be available from rebel drop. The save file will keep on updating as new things come across.
1. More Chaos

Chaos, chaos, and more chaos. As if things weren't already chaotic, more chaos adds a lot of mayhem to Solis. With this mod, more chaos, nobody will get a day's rest.
Black hands become more hostile towards civilians, soldiers, and police, while the military becomes more hostile towards civilians.
It's like the purge with everyone grouping up against each other. You can imagine the level of chaos Solis will be experiencing with more chaos.
You might also be interested in: