Far Cry 5 is one of the best game franchises out there that always delivers on every release. The games are usually unique, have great graphics, superb story, awesome mechanics, and more.
Far cry 5 is no exception to all these and introduces a couple of twists here and there, which was well received by fans around the world.
We do recommend completing the base game to get the vanilla experience before checking out our list of top 12 best far cry 5 mods to make the game even more fun.
Best Far Cry 5 Mods
12. Budget Limit Remover

The arcade editor is a place where you can let your imagination run free. However, one thing is a huge hindrance in the arcade editor, and that is the budget limit.
With a limited budget, you can't go all out with your creations, and hence budget limit remover is there to wash our worries away.
With budget limit remover, you can remove the restrictions on budget in arcade editor and go nuts.
11. Additional Perk Points

Want to get loaded up before an adventure? Get additional perk points. It's a simple map of hope county with markers on the loot and stashes you can find in the region.
You can even track down some additional perks that might prove to be a tipping point in a clash with the hostile targets. Get all the perks you really need to crush your enemies and become number one.
10. Competent Weapons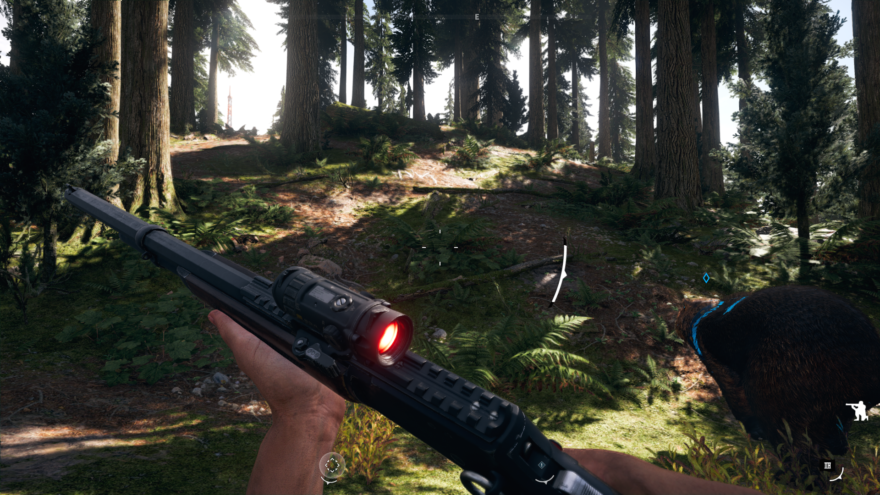 We love how accurate far cry 5 can be however, the gun mechanics of far cry 4 were far better, in our opinion (even though they aren't as accurate as the far cry 5 gun mechanics).
The previous game had lower hip fire and reduced ADS spread, which made shooting a hell lot easier.
Have the same experience in far cry 5 by getting competent weapons.
Now you can shoot while aiming down, have reduced ADS spread, and a much better hip fire spread to knock down your enemies wherever you go.
9. Alternative Weapon View Model

The centered reticle position, aka weapon's field of view can sometimes "get in the way" while playing the game. The alternative weapon view model aims to solve that by tweaking the vertical offset.
Experience a larger field of view as your weapon is shifted to the right rather than being smack in the middle.
It becomes much easier running and hunting down your enemies with a larger field of view.
8. Beard Hairstyles and Colors

Junior deputy is your go-to player for this game and a protagonist that you can fully customize at the start of the game.
However, you might get tired of the same looks at some point and would like a style change. Introducing beard hairstyles and colors.
The mod allows you to alter the main character's appearance and introduces 4 new hair colors with 11 new hairstyles.
Those disappointed that the base game did not have a red hair color profile would rejoice to hear that it is available in this mod.
7. Winter Hope County

Far cry 5 has some of the best views when it comes to single-player games.
The surreal landscape, breathtaking mountains, the fog glistening over the valley can have you in a good mood.
But what about a silent winter in hope county? Yes, you can have that too with winter hope county.
The winter hope county mod turns hope county into a silent winter town with snow textures that settles down and looks absolutely stunning. Winter is here, folks!
6. Player Clothing and Heads

We did mention an appearance mod, so let's top this list up with a clothing mod with player clothing and heads.
The mod allows gamers to change the clothes on the protagonist and even change their heads.
Yes, you heard that right. Look suave or dirty, stylish or rough with this mod.
It's a great fresher mod that brings a whole new look to your character. Feel confident as you dominate the playing field.
5. Simple Realistic Reshade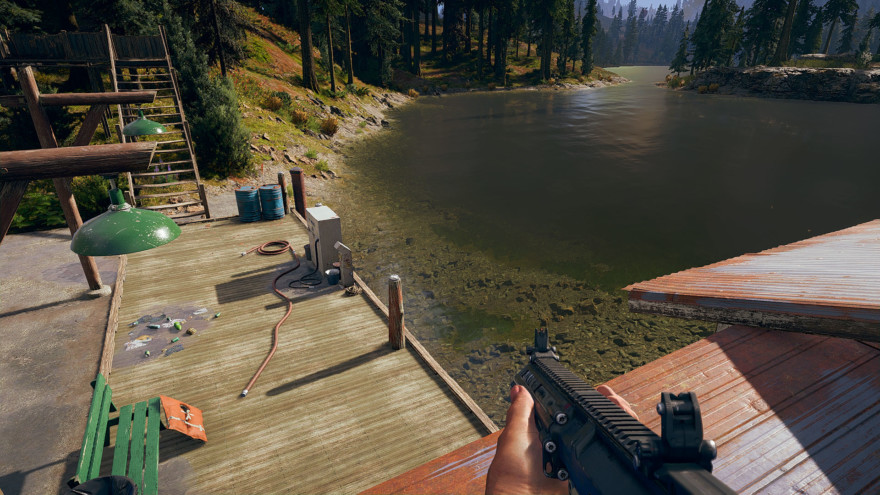 Far cry 5 looks absolutely stunning, but a reshade mod can up your graphics game by quite a lot.
The game does not require many visual changes, but slight improvements can go a long way.
Now with simple, realistic reshade, you can make small visual improvements to completely revamp the gaming experience.
With HDR, ambient lighting, shadow improvements, and more, the mod does justice to the game's already well-built visuals.
4. Patch Revert to 1.2

The Ubisoft update removes the vector and base outfits of the game. So if you're like us, who preferred the 1.2 update, then get patch revert to 1.2 mod.
We're used to certain things and would like it to stay that way.
The mod will revert back to the earlier Ubisoft update that brings back vector 45 and base outfits. Rock those outfits as you spread your vector 45 in your enemies.
Can't believe vector 45 was taken out, but why…. Us COD players love vector 45.
3. Redemption

If you've already completed far cry 5 once and would like to play it again, but this time with a bit more control in your hands, then redemption is the mod for you.
The unusual core game decisions might not work for many and hence having to choose what you want to do is an experience on its own.
The mod allows gamers to add enemies to liberated areas, and players can also roam around freely doing what they want without any worries of the resistance points.
Redemption does not change the core game, which is a great thing from such a mod!
2. Vibrant and Natural Reshade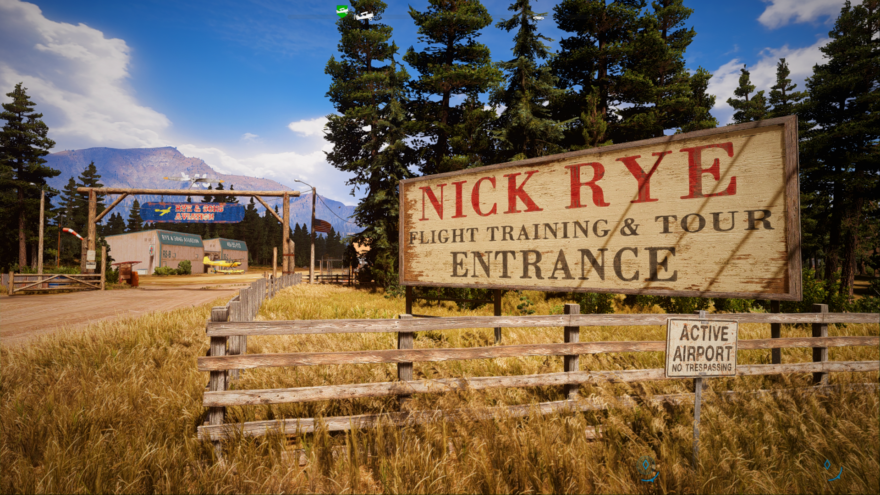 We've already mentioned one reshade mod earlier, however, we couldn't overlook vibrant and natural reshade.
The mod improves darkness levels in the game and adds more natural light to dark places with more vibrant colors on those already present in the game.
This gives it a more immersive feel to the game upping the entire far cry 5 experience without altering the game too much.
The improved shades make the game more natural but do take a hit on the FPS or the game's performance.
1. Resistance

Resistance mod is just like redemption but with a bit more features making it somewhat better if you're into those.
You can have all those resistance points, unlock outfits, weapons, and vehicles, replace music, remove video warnings, unlock perks, and more.
Random NPC weapon regen, unlocking bunkers, setting up weather systems in towns, and more are also possible with resistance. It truly is a mod that does a lot of things.
You might also be interested in: