Badass anime girls who are always in the frontlines of the action get all the love, but shy girls who stay back and express their care in subtle, charming ways deserve attention, too.
They know how to bring comfort to everyone around them, and they are always oh-so-adorable.
In this article, we will shine some spotlight on 15 of the best shy anime girls.
Best Shy Anime Girls and Dandere Characters
15. Shiro (No Game, No Life)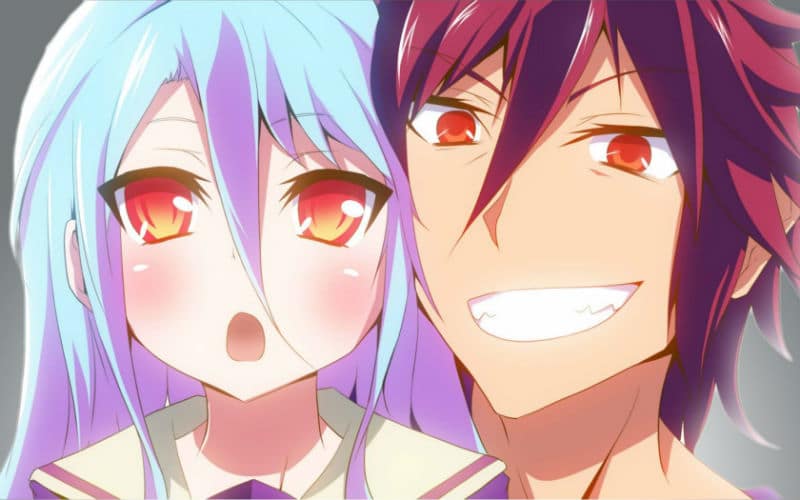 Shiro is the adorable younger Sora sister, who completes the unstoppable gaming duo named Blank or Kuuhaku in No Game, No Life.
Shiro is a genius at 11 years old that's why she can easily think of ways to beat NEET games through logic and wit. However, she lacks social skills; hence she keeps to herself and asks her brother's help for awkward situations.
Despite this, she's pretty charming and adorable. However, the only thing I didn't like about her is the fact that the anime showrunners are over-sexualizing this poor minor to appeal to those with poor tastes.
Still, if we're talking about a character, then Shiro is a good pick.
14. Julis Riessfeld (Asterisk War)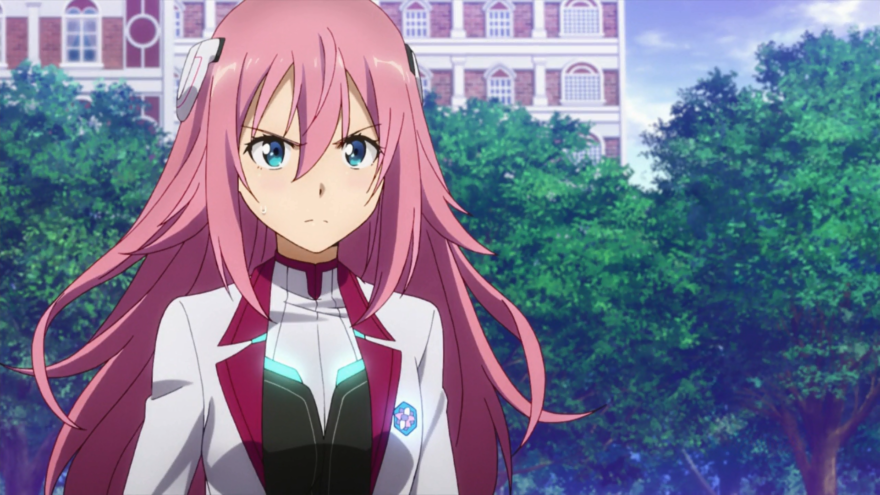 Julis-Alexia von Riessfeld is not your typical dandere. In fact, she could come off as arrogant, stubborn, and downright annoying at times.
However, if you finished the series, you'd soon find out that her always agitated look is a defense mechanism for not being able to express her inner shyness and inability to show her true feelings.
That's why a lot of anime fans believe Julis could be a hybrid character between an actual dandere and a tsundere. Just don't expect too much from the story of Asterisk War itself.
13. Nishikino Maki (Long Live!)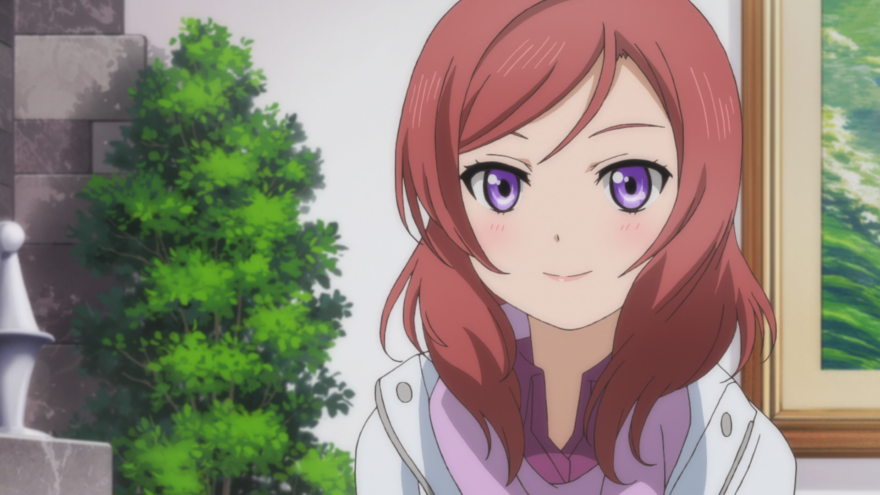 Speaking of dandere-tsundere hybrids, we have another one: the red-haired, talented, and ultra-rich girl named Nishikino Maki from Long Live!
Her cuteness and how she transitions from tsundere to dandere make her one of the most beloved girls in this particular anime.
But as for me, the one that got me hooked is her amazingly soothing voice and how she beautifully plays the piano.
12. Nadeko Sengoku (Bakemonogatari)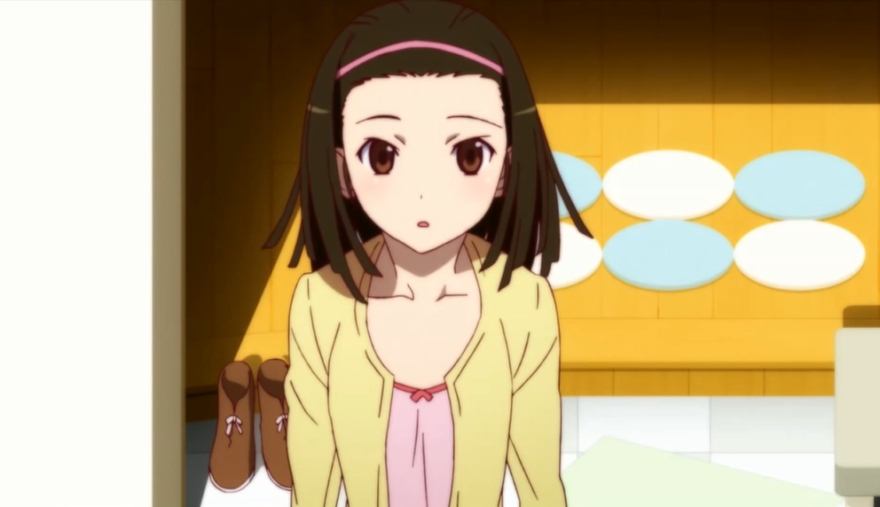 Nadeko transformed (quite literally) from a boring 14-year old girl who doesn't really like to speak that much and is also a bit of an airhead to the Monogatari series's penultimate villain.
Nadeko has been through a lot of changes like stepping out of her comfort zone, getting white-colored hair and bloodshot eyes… and the like.
But that's what makes her character so special! She was the great character nobody thought she would be, and that's not something we get to see every day in an anime series, to be honest.
11. Yunyun (Konosuba)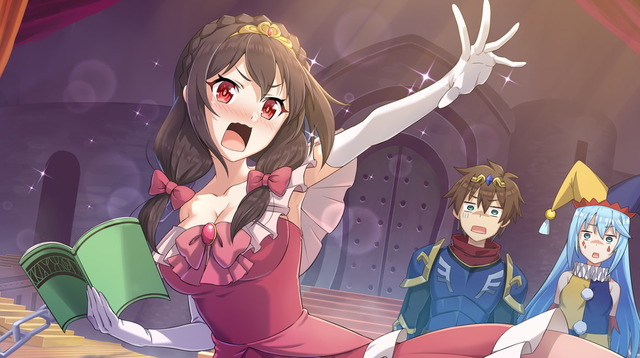 As far as Crimson Demons go, Yunyun is quite a breath of fresh air. She's the only person in the village to not display eccentric qualities, even though she sometimes takes people's words too literally.
She does not like showing her true emotions and is quick to blush when someone correctly guesses how she feels.
As a timid girl, Yunyun does not like confronting others even when she already knows they lied to her.
She cares a lot about other people's opinions of her, so she mostly tries to be on everyone's good graces.
10. Sekiya Naru (Hanayamata)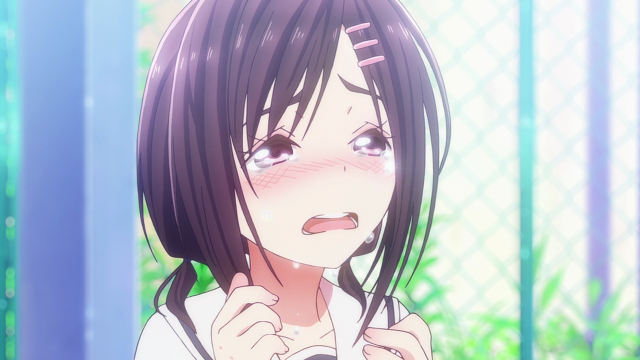 Sekiya is your typical shy schoolgirl who keeps her outer blazer closed, unlike other girls in her school who are always trying to get noticed.
Despite her predilection to stay in the shadows, though, she is very serious about her greatest fantasy, which is to do something — even if it's just one thing — that can be considered 'above the average.'
However, the best thing about this shy girl is how well she perceives when others are having emotional troubles, and always busts out her best personality to cheer them up.
9. Nana Ebina (Himotou! Umaru-chan)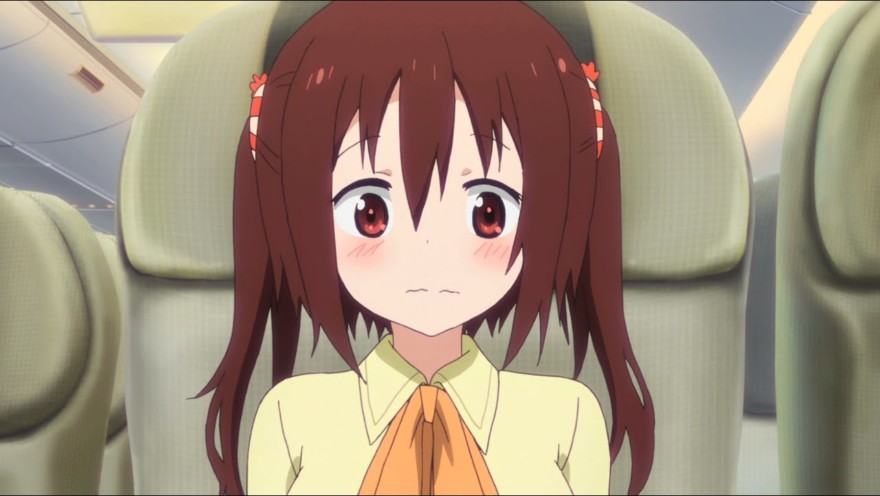 Nana is cute and curvy, but she doesn't do very well in school or in sports. Therefore, she has quite a lot of insecurities, especially since she had to move to Tokyo after spending most of her life in the suburbs.
She often blushes and stammers when spoken to, especially by boys, but she's really optimistic, which is why a lot of people love hanging out with her.
8. Inoue Orihime (Bleach)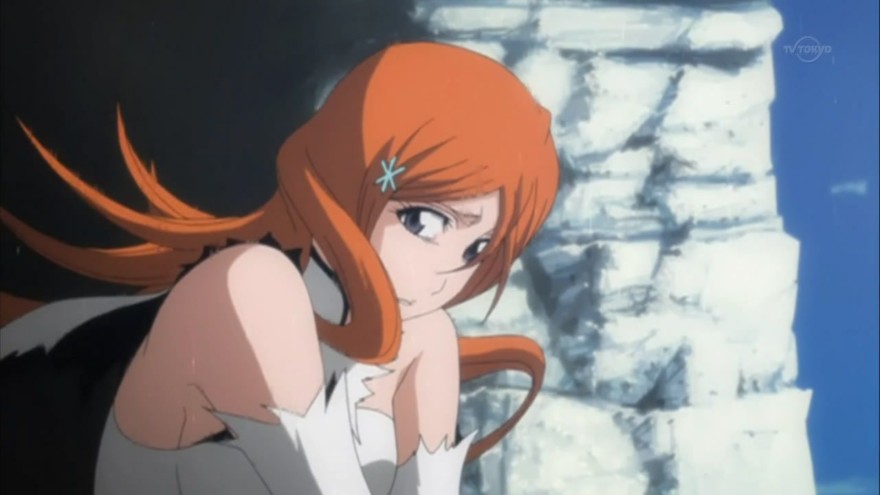 Right from the get-go, Inoue Orihime's character is pretty much the support type. She's shy, she's pretty insecure, and even her powers are used mainly for support and defense.
Inoue is also very, very pretty and has a great body to show for it. She's pretty dull and can really be an airhead at times.
However, her weakness is exactly what makes her so endearing for me (not because I do like a damsel in distress), but it's the fact that she continues to struggle to be strong amid already powerful allies and enemies!
She's probably the realest character in a shounen anime series no less!
7. Mahiru Inami (Working!!)

It's no surprise that MahiruInami grew up fearing men, what with her father raising her to think that men are wolves, and all the bad people in the world are men.
Paired with her extremely strong physique, she usually makes men scared when she punches or hits them without any reason at all.
Accordingly, her weakness is feeling romantic tendencies for one boy in particular.
It's very interesting to follow Mahiru try to unlearn every prejudiced thing her father taught her, while also struggling to improve on her trigger-happy tendencies.
6. Kosaki Onodera (Nisekoi)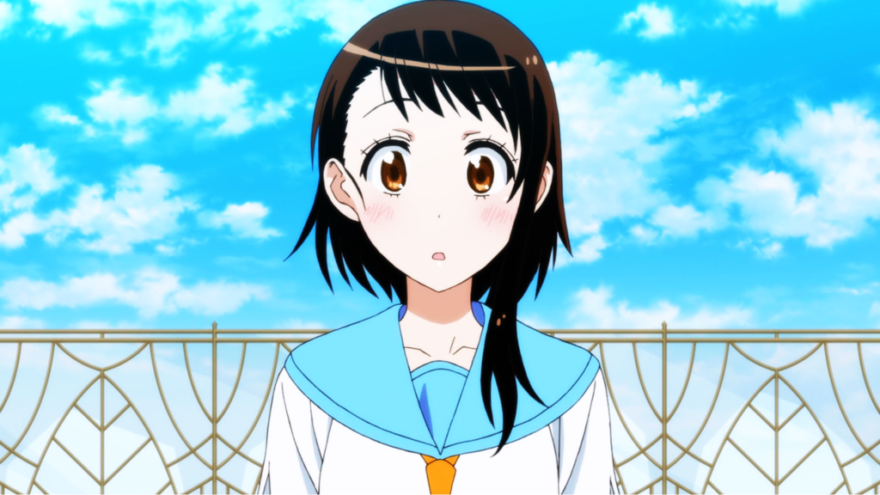 Kosaki Onodera is one of the three protagonists to the anime Nisekoi, which is basically a love triangle that revolves around a promised love.
Unlike ChitogeKirisaki, her rival for Raku Ichijo, Kosaki Onodera is sweet, soft, cuddly, warm, and shy.
She's discreet, timid, and usually thinks twice before saying or doing anything to prevent from making situations a lot worse.
To be honest, I am #TeamChitoge, but Kosaki deserves all the praise she's getting and all the criticisms for her almost poisonous cooking.
5. Ochako Uraraka (My Hero Academia)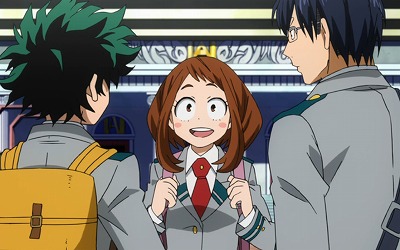 OchakoUraraka is the female lead of My Hero Academia although that doesn't make her the leading lady to DEKU or Isuzu Midoriya.
She did admit that she likes Deku, but with the way things are going, it will take some time before Deku himself confesses to Ochako if he will at all do so.
Going back to Ochako herself, she's the dandere who keeps her head cool and can be headstrong, unlike so many other shy anime girls on this list.
She's pretty powerful and resourceful. Plus, her determination prevents her from being seriously injured despite the many dangers she faced with the gang. I just wish she's given more depth soon.
4. Kotomi Ichinose (Clannad)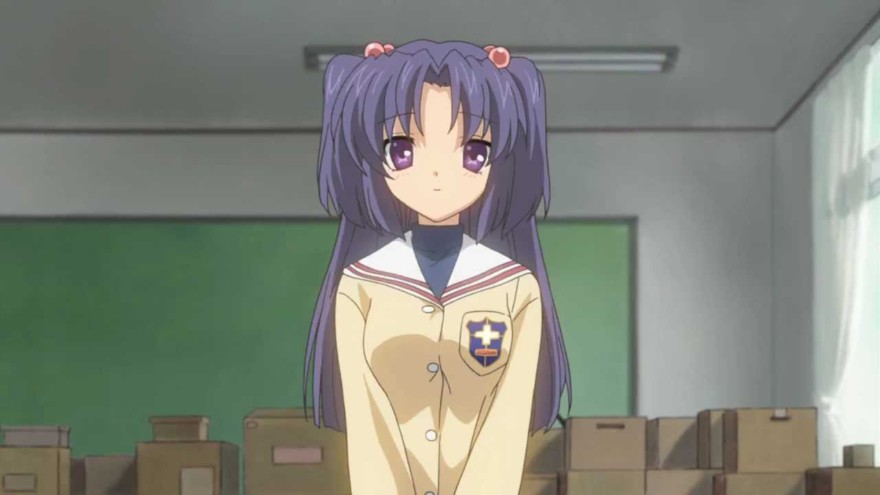 Truth be told, Kotomi Ichinose is often relegated to the sidelines among the main characters of Clannad.
That's because the showrunners did not give enough screen time for this lovable, timid, and friendly girl.
But she ranks this high on the list because she has a pretty interesting character with the way she struggled with the death of her parents (which was pretty much the reason for her shy nature).
One little trick for Kotomi fans out there, though. If you follow her route in the visual novel, you'll know more about her than you ever did in the series itself!
3. Megumi Tadokoro (Shokugeki No Souma)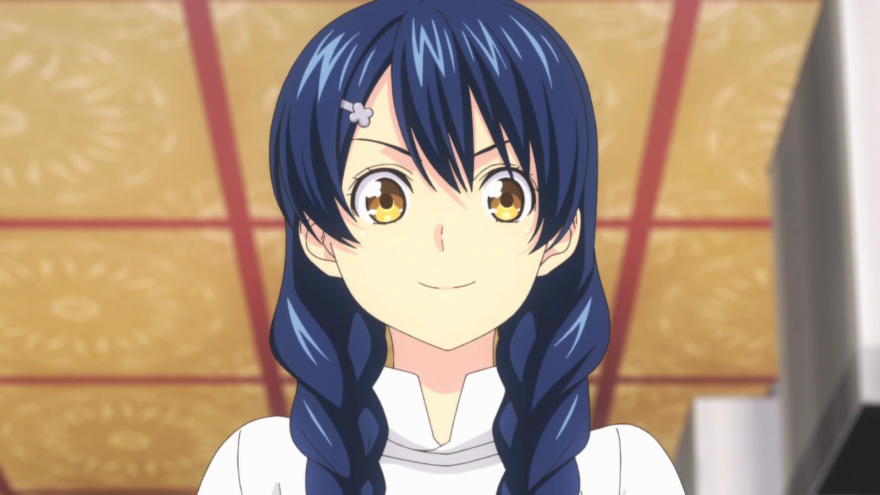 Megumi is easily one of the most capable young chefs at Totsuki, but she is often dismissed as a weak student by her opponents because of her nervous tics and inability to do well under pressure.
Whenever she feels intimidated or scared, she draws the kanji for 'person' on her hand and motions as if to eat it.
Even then, Megumi manages to impress anyone who is lucky enough to taste her cooking.
She wants to be just like her mother, whose impeccable cooking and hospitalism make everyone feel welcome and loved.
2. Mio Akiyama (K-on!)

As one of the main characters in K-On, Mio is both the bass player and the second vocalist of the Ho-kago TeaTime.
She doesn't seem all that shy at first because she's usually calm and collected but wait 'til you see her encounter something gross or gory.
Also, if anyone so much as suggests that she should take a more conspicuous role in the band (and in real life), she might just faint.
Mio cannot stand to be the center of attention, which is unfortunate, because she's a really, really good musician.
1. Hinata Hyuga (Naruto)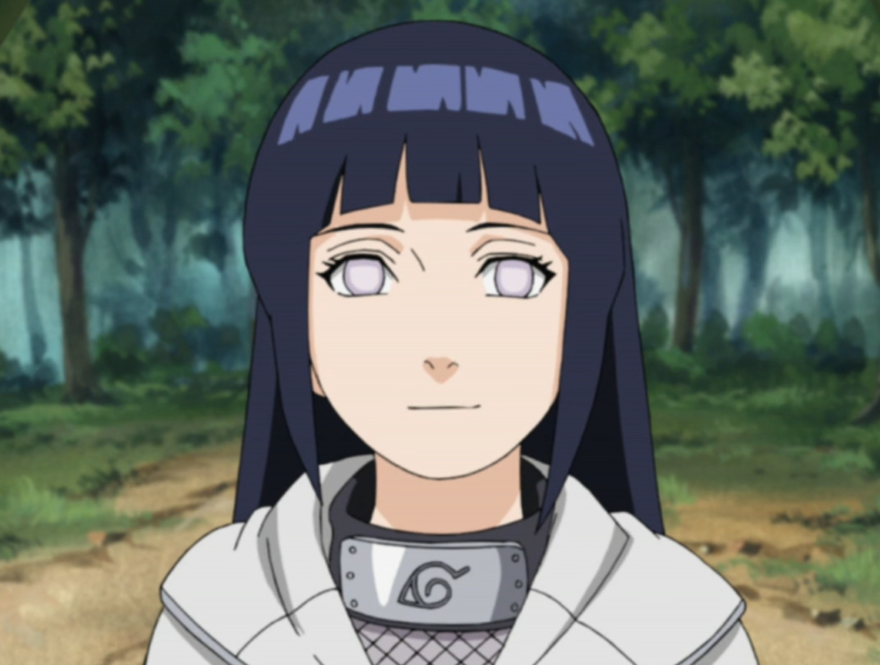 Even though she has always been destined for great things, being the rightful heir to the Hyuuga clan, Hinata was weak, timid, and didn't have it in her to hurt others.
Her younger sister Hanabi, who had her eyes on the prize and was determined to take over as heiress of the clan.
It's difficult to find an anime character who's timider yet also as incredibly powerful as Hinata, who, by the way, ends up married to the protagonist and title character, Naruto.
She definitely deserves to top this list of the best shy anime girls.
Final Thoughts
Shy girls are interesting and lovable. It takes a lot of courage to root for them because it hardly seems like they have any important roles to play in these stories, but more often than not, they end up surprising and dazzling the rest of us with their hidden talents and secret personalities.
Gotta love them.
You might also be interested in: