Dragons are one of the most common mythical creatures in Asian literature. That's why it's no wonder these beasts take center stage in a lot of anime series, movies, and even manga alone.
However, when you try to look for anime girls, there isn't really a comprehensive list of recommendations, right? So in this article, we're finally taking a look at not just some but the 10 best anime dragon girls ever created.
Best Anime Dragon Girls
12. Tomoe, Tsukimichi: Moonlight Fantasy

This beautiful blue-haired character is an easy-going person who loves a good challenge. Tomoe also loves learning about Japan's Edo period and about her master, Makoto.
This dragon girl is one of the best because she's a powerful Greater Dragon in her universe and because of her endearing yet somewhat reckless personality and behavior.
Tomoe has shown great desire to be close to Makoto, expressing her affections but also expressing her enjoyment in the things that interest her as a person.
With her fragments hanging around, Tomoe isn't limited to her greater power self, as she can also be adorable in her chibi form as well!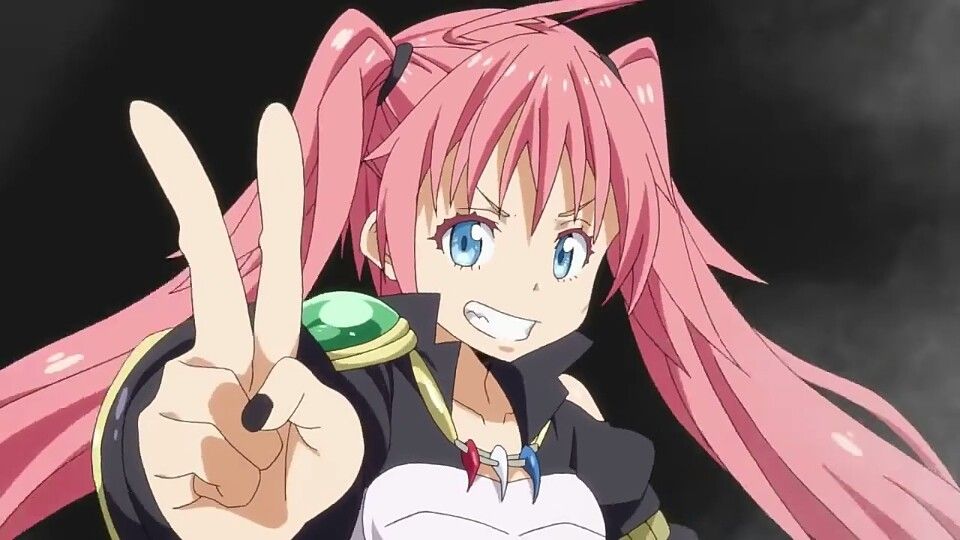 What immediately makes Milim the best dragon girl is the combination of her title as "Destroyer" and "Demon Lord" and her personality of being carefree.
Milim is a girl who wants to avoid boredom as much as possible, and she is often mistaken for a harmless person until she transforms into her more Dragonoid self.
Although Milim is short-tempered at first, her childish nature makes her more endearing and comical, especially since common sense isn't so common with her.
Of course, referring to her as a child is a great mistake that brings out her angry side. Watching Milim become friends also shows just how far she has come from her past.
10. Princess Luna, Majuu Senshi Luna Varga

Princess Luna, the titular character of the show, is pretty much all but princess-like. She's not your typical princess who likes to drink tea, look at her garden, or study in her library.
Luna wants to help defend her nation, Rimbell, and wants a piece of the action on her own… so much so that she agreed to accept an ancient power given to her family in the time of need.
After seeing herself attached to a gigantic lizard, she learned what that power actually meant.
Despite all the flaws of Luna Varga (one that pretty much hinges on being a Godzilla rip off), Princess Luna herself deserves to be on this list for how she used her unique but powerful situation to defend her nation against the threat of Dunbas invasion.
9. Mink, Dragon Half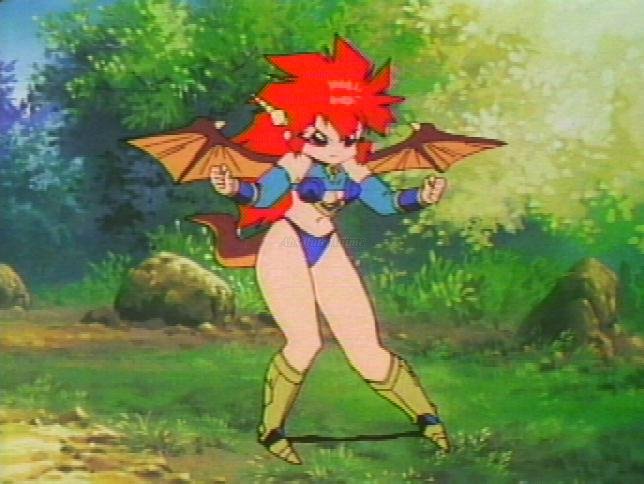 If you want something for the laughs, 90s anime comedy Dragon Half is definitely for you. But if you're looking for something as serious as perhaps the Dragon Ball series or Fairy Tail, you won't get it from this 2-part OVA at all.
That aside, Mink, the main character of the show who is technically just a half-dragon, is a pretty powerful being! If you can disregard the fact that she just badly wants to hook up with the handsome dragon slayer and idol Dick Saucer, you can see how strong she actually is!
She has wings that can appear in an instant. She can endure poison. Plus, she goes through ecdysis or a process that involves shedding the skin to power up because of her dragon blood!
8. Kuro, Isekai Shokudou (Restaurant to Another World)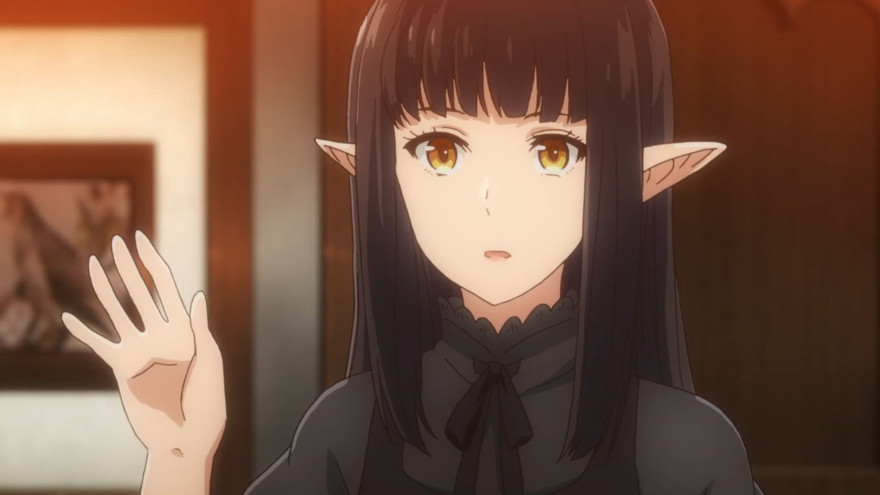 With just one look at Kuro, you might not be convinced that she's a dragon girl. After all, she doesn't really look the part, does she? But don't be fooled!
This waitress working for Western Restaurant Nekoya is actually a goddess from the Other World and a black dragon who is over 35,000 years old!
Plus, she's a pretty powerful dragon who fought alongside others of her kind to vanquish the Chaos of Many Tentacles and is revered as the God of Darkness and specializes in Death Magic.
But usually, Kuro is just a dark-haired girl with pointy hair that uses telepathy to converse and has so much love for Curry Chicken. What's not to love about her?
7. Tear Lightning, Juuoumujin No Fafnir (Unlimited Fafnir)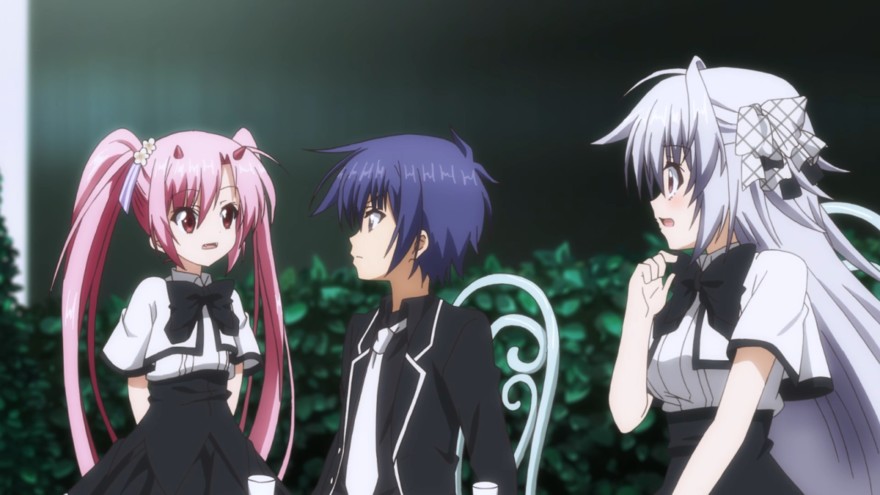 Okay, let's get one thing straight: Tear Lightning isn't actually a dragon girl. But all her life, she believed that she was because of a cult that worshipped her like one! She has a pretty rough back story that would really make you tear up. No pun intended.
Now I believe Tear pretty much deserves to be on this list because of her dragon powers that caused multiple problems in Midgard and how she slowly accepted the fact that she is just human.
6. Eco, Dragonar Academy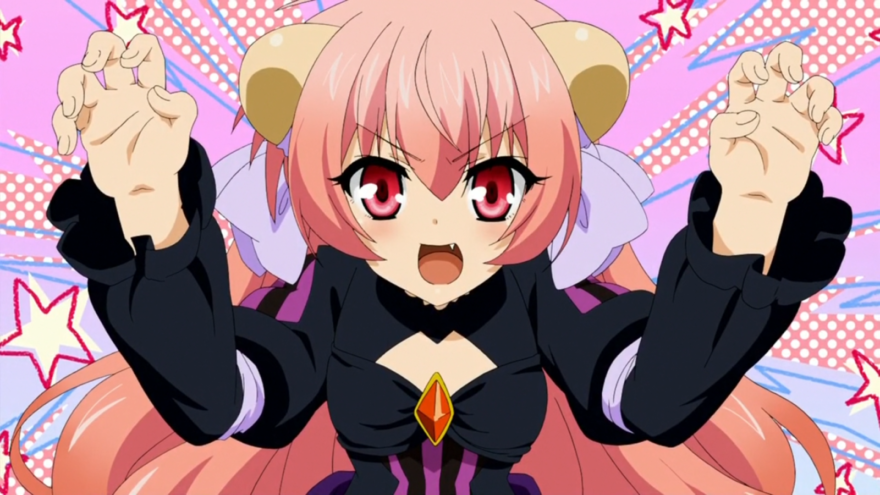 The best thing about Eco's personality is that she was never depicted as perfect. She's stubborn, selfish, lazy, jealous, and childish.
Despite all that, her character is still lovable. After all, where else can you find a girl who can send people flying just by sneezing? She's definitely one of the strongest dragon girls in anime, being able to do complex 'dragon things' even when she was less than a year old.
It's a great bonus that Eco (and the rest of Dragor Academy) had magnificent artistry and animation style to boot.
5. Laika, While Killing Slimes for 300 Years, I Became the Max Level

Leica or Laika is as dragon as dragons can be. She can fly, breathe fire, and destroy houses if need be. However, her most impressive attribute that landed her on top 5 of this list is her humility — something that isn't all that common with dragon girls.
She believes in fair play and is respectful towards her seniors, as evidenced by the fact that she asked Azusa to be her tutor after challenging her to a fight and losing.
However, when it comes to enemy dragon tribes, she loses all sense of timidity and fights with as much valor and courage she can muster — all for the Red Dragons.
4. Rose, Dragon Crisis!

Most anime dragon girls are still more human than dragons, which makes Rose one of a kind. While she's unable to change into her dragon form, she acts like an animal in her human form.
She's aggressive towards almost everyone, except for Ryuji, the one who found her when she hatched. She clings onto him and sleeps beside him in bed.
The incredible attention to detail in the creation of her character is commendable, making Rose one of the most memorable dragon girls in anime.
3. Grea, Manaria Friends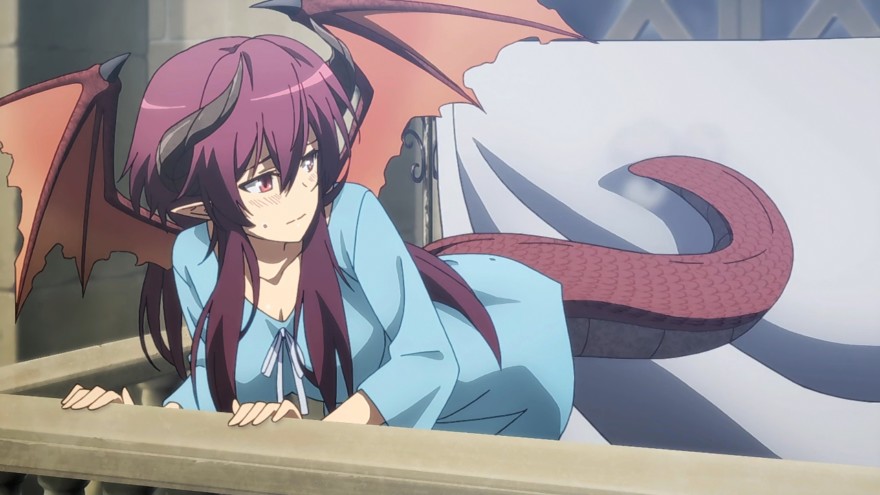 Grea is a shy half-dragon who falls in love with Anne, a human princess. This rare LGBT representation in a show about dragons is progressive for its time, you will almost forget that the show itself is pretty shallow and uneventful.
The characterization of the two main women are pretty deep, and the intense, slow burn of their love affair leaves you wanting more.
The art style and sound design are both impeccable and will make the show worth a watch regardless of its shortcomings.
2. Zefiris, Scrapped Princess

The Scrapped Princess is an awesomely-written show with no less than three dragon girls in it. Sorry for those who are #TeamNatalie or #TeamGloria, but Zefiris takes the cake as the most badass girl dragon in the story.
She's solemn, calm, and collected, and often has the most helpful advice whenever the Casulls are in trouble. For Zefiris, her mission to protect the Providence Breaker comes before anything else in her life.
It's amazing to watch her stick to her convictions despite the sudden wave of dilemma that washes over her sometimes, as to whether or not she should follow the plan that humans devised 5,000 years ago as a final solution to free themselves from the sealed world.
1. Tohru, Kobayashi-san Chi No Maid Dragon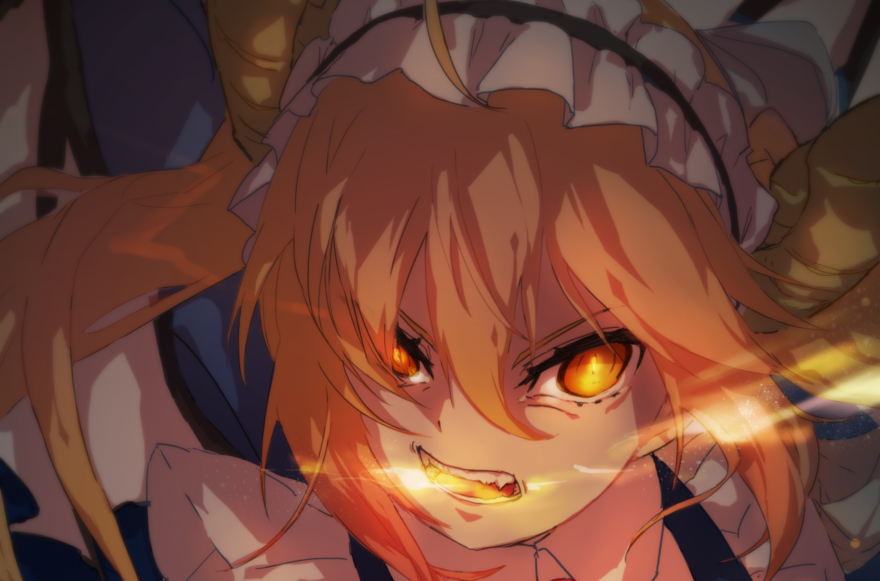 Topping our list of the best anime dragon girls is none other than Tooru, the adorable, energetic, young dragon who surprised the busy Kobayashi because she had nowhere else to stay.
Kobayashi took the young dragon girl in, in exchange for her highly efficient yet unorthodox housekeeping methods, which are sometimes terrifying, but always hilarious.
However, do not be fooled by the lighthearted beginnings of this story. Once Tooru bears her heavy past and painful memories, you'll be left on the floor, hugging your knees, and wiping away the tears.
Final Thoughts
There you have it — the 10 best dragon girls to ever exist in anime. Each one eccentric in her own right, but awesome all the same.
You might also be interested in: