Life is just perfect if you live under the sea. At least we hope so for the sake of the mermaids. These incredible creatures were introduced into The Sims 4 with the Island Living Expansion pack.
Powerful and beautiful, mermaids became a cool addition to the supernatural family of The Sims 4.
Here is our list of the best CC creations to make your merfolk even more impressive than they are now.
Best Sims 4 Mermaid CC
18. Mermaid Hairstyle

Mermaids and sirens aren't only known for their beautiful, haunting voices, but they also have incredible hair. This Mermaid Hairstyle captures the amount of waviness that a mermaid's hair would actually have from the salty seawater.
This hair CC comes in the base game's 24 standard colors and can be used my Sims ages, teen to elder. This hair is compact, in that it does not have textured stray hairs, but it is also voluminous.
The hair reaches down to the bottom of your Sim's back, with bangs that are parted in the middle and frame their face. In purple and blue, this hair truly captures the meaning of mermaid hair.
17. Mermaid Toddlers Tail
If your mermaid Sim is also a parent, their child should also have a tail! This Mermaid Toddlers Tail CC remedies this by providing in-game toddlers with a mermaid tail.
This tail CC is available in 16 colors, including pinks, purples, red, greens, and blues. The colors are brilliantly bright, which is perfect for keeping an eye on your toddler as they swim around.
This CC can be found in the pants section of the character customization menu.
16. Fish Scales Tattoo

Mermaids typically have been shown to be strictly half fish and half-human. But this Fish Scales tattoo allows you to beautifully blend the two!
This tattoo blends in with your Sim's skin, adding just a touch of scattered texture from the shoulders and upper arms downward.
The fish scales appear a shimmery shade of opalescent blue, and you will notice the scales most on the sides of your Sim's torso.
This fish scales tattoo ties in great with other mermaid clothing and body mods, including the various mermaid tail CC out there. Paired with luxurious hair a beautiful tail, and you will have created the most mystifying mermaid in all of Sims 4!
15. Mermaid Aspirations

The Sims team tries to make the best game for us, but sometimes you just need something more than your regular vanilla gameplay. The Mermaid Aspirations set adds to your Sims 4 three entirely new life aspirations for your wards, dedicated to different aspects of merfolk life.
The first aspiration gives you a chance to recreate the most famous mermaid story in the world. Of course, it is a Little Mermaid. Become a fish out of the water and find your true love on the shore. Yes, it can be a struggle, but the kiss, marriage, and happily ever after comes in the end with Ariel's aspiration.
The second aspiration gives you an authentic Mermaid Experience. It is a step-by-step tutorial on how to get the most of the mermaid life. The reward trait from this aspiration will bind you even tighter with your nature and calling of the sea.
The last aspiration, the most tempting one, in our opinion, is the Siren Aspiration. The Sims 4 desperately needs more drama into its family-friendly gameplay, so if you like playing with the dark mermaid creatures, this aspiration will be perfect for you. Mischievous and dangerous sirens always get what they want from poor unfortunate sims.
14. Expanded Mermaids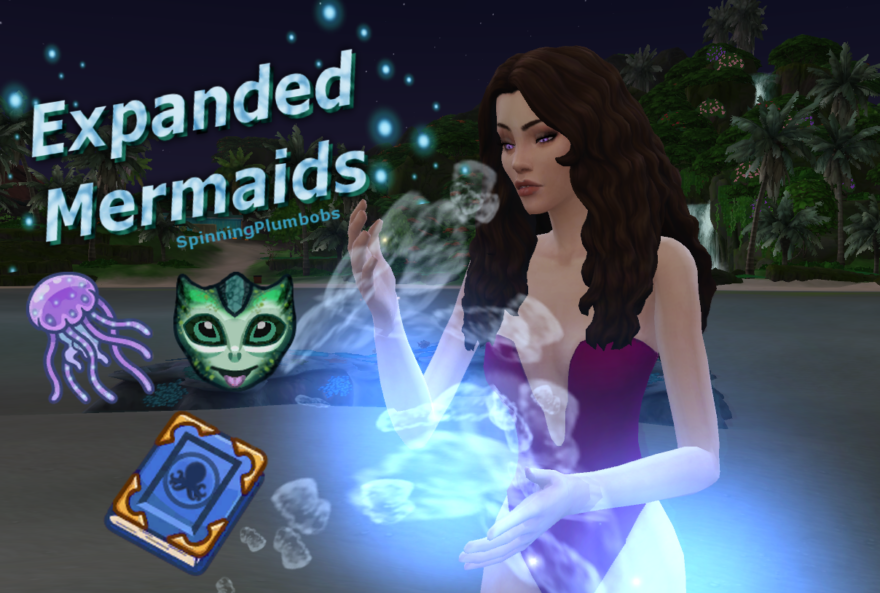 You can't get too much power, can you? The new and sparkling Expanded Mermaids mod was called to make your mermaid gameplay a lot more exciting. Now the merfolk is real power in the Sulani, and sims have to reckon with them.
The mod brings a lot of new interactions in the game. Mermaids now can explore the deep mysteries of the ocean, and… they are not the only citizens of the waters now! It happens to be that sea monsters named kelpies now demand their part of the ocean pie.
But do not forget about the most fearsome force of the underwater world: sea witches. They will tempt you, use you and make their toy if you let them. Or you can become a sea witch itself and make a mess. It is your world!
All these cool new creatures and features are available with this awesome mod. The mod earned its name, and now your mermaid gameplay will never be boring again.
13. Siren Mermaid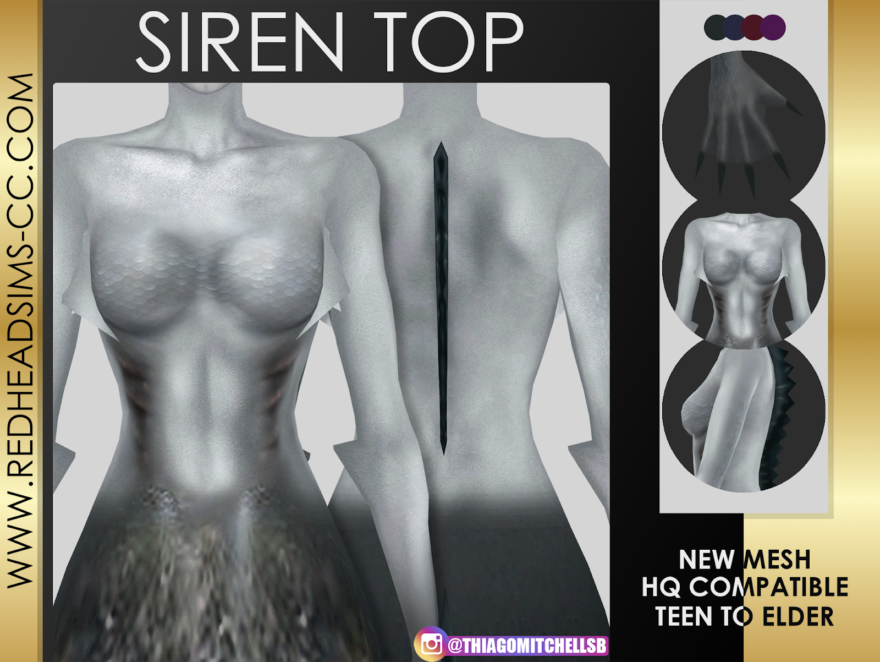 You cannot become a true siren without a smashing outfit. Be a force of mischief and darkness never seen before with the siren mermaid set! Improved tail with saw-like fins that bring a new layer of mystery into the game.
There's also a new skin overlay that mimics the underwater monster's skin texture. To finish the siren's appearance, give her watery eyes that look like the blue sea and razor-shape teeth to terror all aquatic beings.
Scary but enchanting, your siren will be a new horror of the Sulani shore.
12. Ears of Mermaid (With Luminous Ends)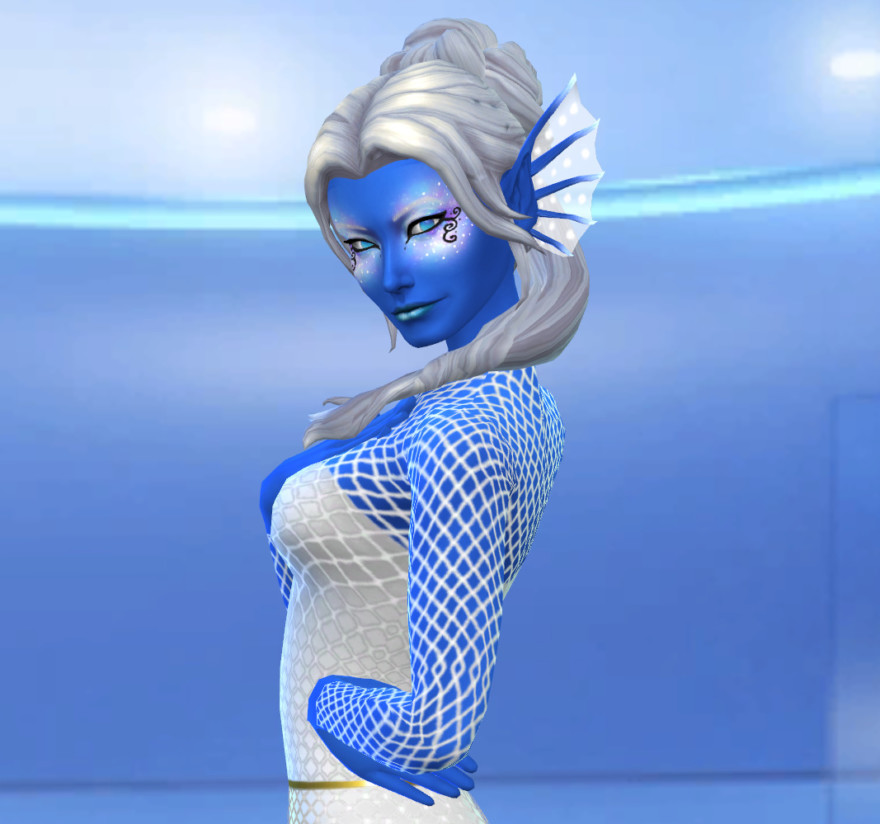 These extravagant ears were not created for a shy and down-to-water mermaid. Every aquatic creature would be happy to swim around with these fantastic ears for a mermaid with luminous ends!
The set has multiple recolors of membranes and will guarantee an astonishing look to your sim. Try your mermaid to swim in the night and prepare to gasp!
11. Supernatural Overlay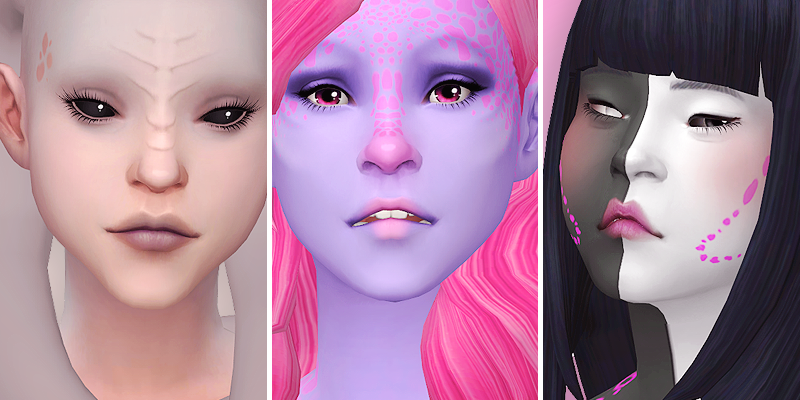 These gorgeous skin details are created not only for mermaids. You can use it in all your supernatural gameplay, but we think that those tiny details are perfect for underwater sims!
The supernatural overlay is an on-point set for dark sirens or fish-like mermaids. Yes, it will not look good on Ariel, but amphibian gameplay will be sparkling awesome with this addition.
10. Mermaid Tails Recolors
You cannot have too many recolors of tails! Vibrant and stylish swatches of the fins suit perfectly to masculine and feminine mermaid-sims. With this mermaid tails recolors set, you will get a whole nine new swatches.
Bright reds, blues, and greens will look great with all skin tones, and it will be easy for you to create a very diverse ocean life.
Imagine how many beautiful tropical mermaids, just like an H2O, will be born your game soon. It is always sunny in Sulani with such fabulous merfolk.
9. Heartline Eyes and Skintones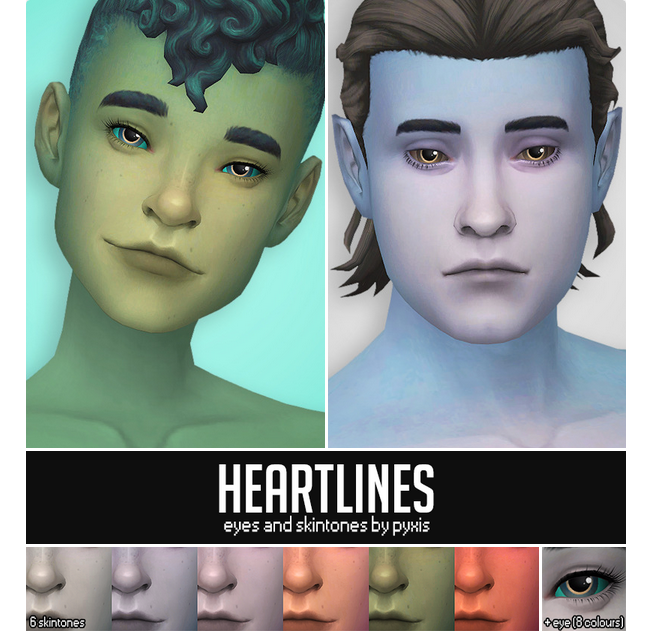 The Heartline set is a beautiful collection of skin tones and eyes that make your regular sim an enchanting sea creature.
The eyes and skin tones work for sims of all ages, so your babies will look just like their parents.
From a little guppy to a full-grown member of merpeople, your sims will now have a proper pale but vibrant skin and fishy eyes. She's like right from the water, but she looks stunning!
8. Nips Fish Scales

This is truly something that you need in your game if you like playing with mermaids! An astonishing holographic scales cover your sims body from head to toes. Well, not everywhere but in strategic places.
This is like a finishing touch to your sim's look that makes your mermaid unique. But wait! We've also got recolors for you! Here you can find fifty-six unbelievable scale swatches, usable for every skin tone.
You can use it like a tattoo, make-up detail, facepaint, or skin detail on your sim. That's what I call diversity and multiuse!
7. Siren and Mermaid Accessories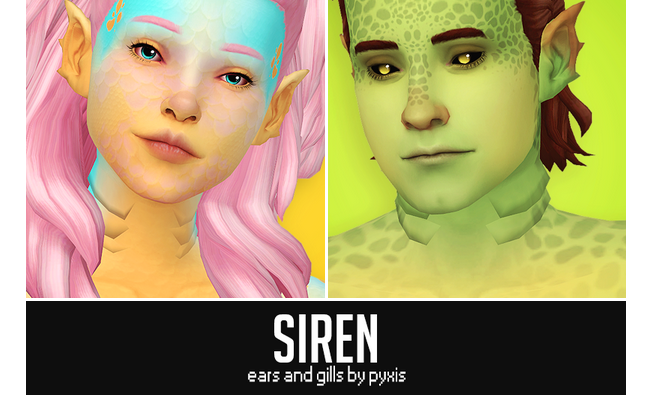 Let's make even more real underwater people, shall we? Cool scales, ears, and gills in the Siren and Mermaid Accessories set will help you make a fishier, therefore realistically looking mermaid.
The set is disabled for random so that you can create a colony of special merpeople with their unique features.
Other sims in your game save will not have those features without your will. The creator added decent animations for these accessories to make the best out of it. Just imagine all the possibilities for the gameplay!
6. Gun Show Fangs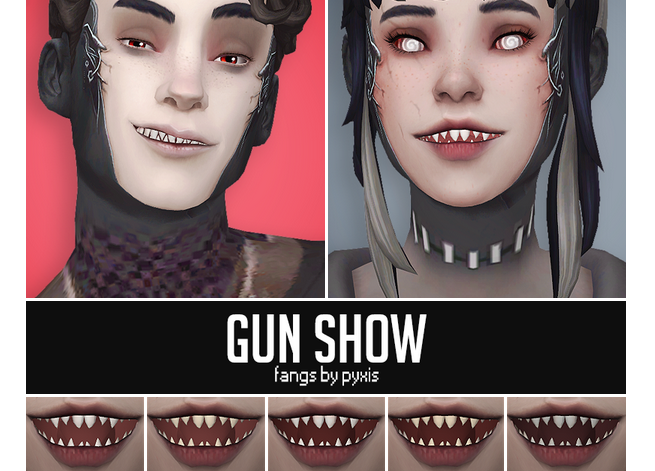 Speaking of siren's calling! Your magical siren with a voice of gold can look like a fairytale being, but once she opens her mouth, you will know: it is a ruthless predator.
The Gun Show Fangs set is a dream come true for every mermaid player, and it perfectly fits all ages. Customize your sweet sim with five different swatches of these teeth. Those look just perfect for a dark aquatic queen, don't they?
5. Taty Mermaid Blush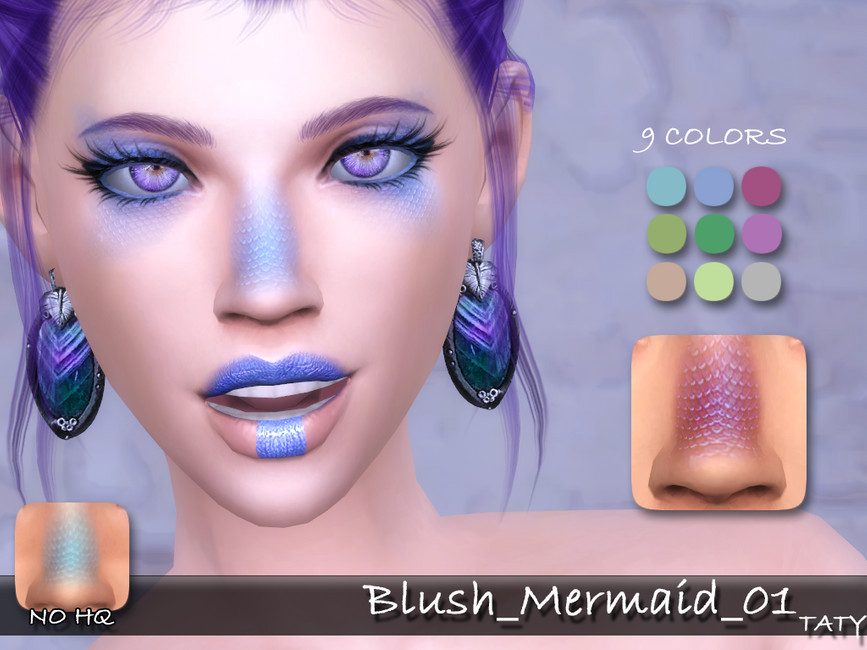 If you live in the ocean, it does not mean that you should be unstylish! A very detailed and vibrant mermaid blush is a sure sign of a fashionable ocean child.
The set looks great on the variety of skin tones, blends beautifully with other make-up details, and can be a perfect solution if you want to add only a touch of mermaid character to your sim.
We also think that you can match it either you play only with maxis-match or with alpha CC.
4. Mermaid Lagoon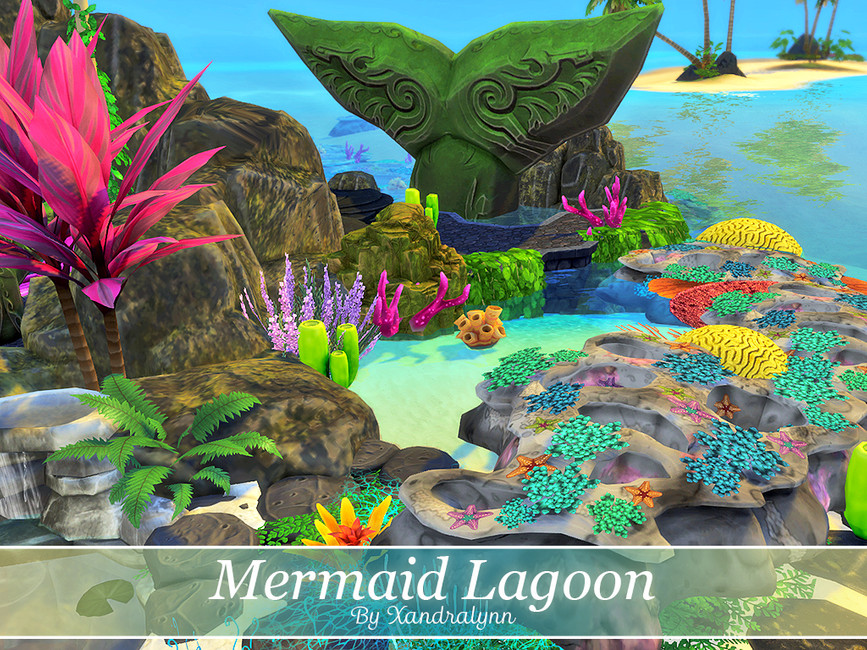 So we have made a beautiful mermaid or scary siren with all the CC above, and it is time to give her or him the right home. Well, not really a home, but the proper place for all the merpeople to meet each other.
The Mermaid Lagoon build is an amazing community lot with many unusual details, that can become a regular visiting spot for mermaids and their supporters.
Just look at those reefs, rocks, and ocean views! Your sim will have great fun in the Mermaid lagoon.
3. Starfish Opal Mermaid Set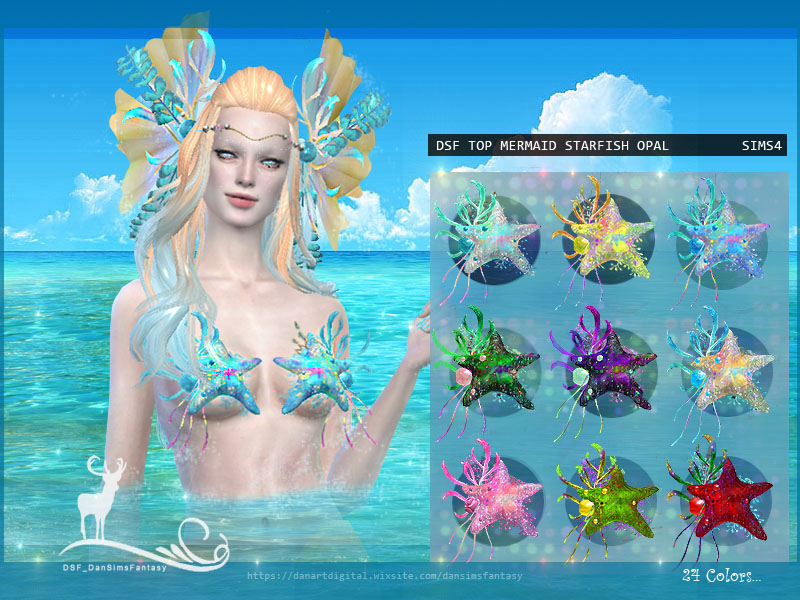 Not every sim wants a standard and dull top from the game's CAS. Some mermaids wish to be unique! With Starfish Opal top, there is no doubt that your sweet mermaid will be an eye-catching sim.
The starfish base is complemented with spiky corals and little pearls all over the clothing piece. The creator made twenty-four great swatches with perfect detailing that is just something your little sim needed all this time!
2. Mermaid Eyes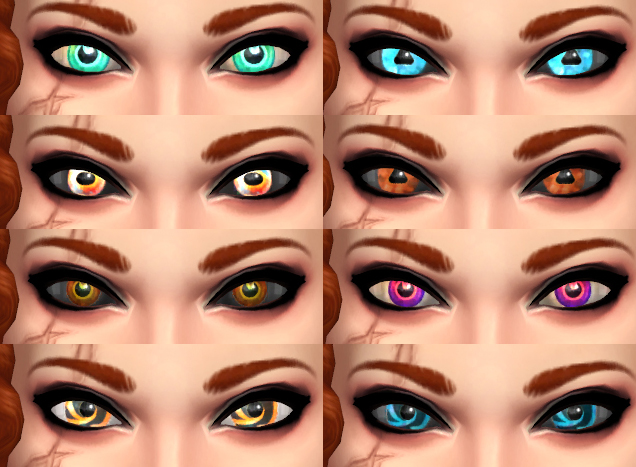 Let's have another special feature for your mermaids! One of the most mesmerizing parts of the look of every occult person is their eyes.
The Mermaid Eyes set offers you something that is the step forward from the usual watery mermaid eyes.
With this set, you get three different types of eyes: white sclera and glow black sclera and glow, and just black sclera eyes.
The unearthly look is guaranteed for your sim! Also, the eyes have various forms of pupils — triangular, oval, round. There's no other set that will help you with creating such a spectacular siren or mermaid.
1. Skintone for Female Sirens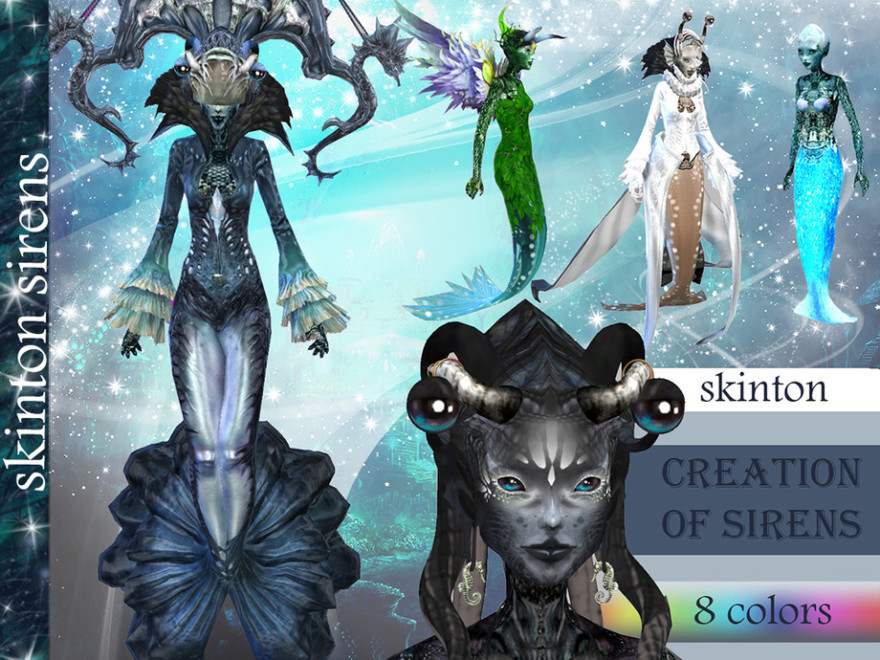 Release your sea monster to terror (or not) the city! If you are fond of a different than Sims ordinary gameplay, we've got something very special for you. Your female mermaid sim now can look more amphibian and, therefore, magical.
This Skintones set is a work of art, and it has the power to enlighten your imagination for creating unusual stories.
As a creator said, "the also sing well," so make your siren an enchanting singer and charm every sim around with her incredible voice.
You might also be interested in: