Pregnancy is a very special time in the life of your female sim (or male if you have aliens).
The Sims 4 has very beautiful pregnancy gameplay that feels like a dream, but if you want some more drama or fun, cc creators can help you with that.
We put together the list for the best Sims 4 pregnancy mods that will make this period of your sims` lives even more fascinating!
Best Sims 4 Pregnancy Mods
25. Pregnancy Letterboard

You can find this home accessory in millions of homes across the world. It offers a versatile and expressive way to portray a message.
The Sims 4's Pregnancy Letterboard is an excellent mod that adds a black felt letterboard with white letters that say things like "We're having a baby!"
The board is highly customizable, letting you choose the text that's displayed on it.
This mod is great for the game because it adds a way to display updates when your Sim is pregnant, letting you share the good news.
24. Obstetrics and Gynecology Career

For players without pregnant Sims, a custom career path could be a good choice.
This mod lets players take on the role of a skilled OB/GYN in charge of helping pregnant women through their pregnancies and delivering healthy babies.
You'll get to perform routine exams and ultrasounds, prescribe medication when necessary, assist with labor and delivery, and care for newborns.
Along the way, you'll develop valuable skills and earn promotions as you climb your way up the ladder on this exciting new career path!
23. Ghosts Can Have Babies

Creating and caring for virtual families can be both challenging and satisfying, but this new mod takes things to a whole new level.
Whether you're looking to give your existing Sim family a little more personality or you want to create an entirely new family full of ghostly characters, Ghosts Can Have Babies is the perfect way to do it.
With this mod, players gain access to the "Try for Baby" interaction on ghosts!
We're not sure HOW a ghost pregnancy works, but at least a ghost can't get stretch marks.
22. Bad Parent Trait

For all the dedicated Simmers out there, we recommend checking out the Bad Parent Trait.
This novel mod takes a custom "Bad With Kids" trait to your Sims.
The internet is filled with Sims 4 pregnancy mods that make the game feel more friendly towards pregnant Sims or enhance the overall experience.
Having a mod that does something in the other direction is super interesting.
Attach this trait to male or female Sims and watch as they get angry, struggle with, and avoid children.
21. Better Babies and Toddlers

Having babies and toddlers in the game is an integral step, but it has its tiresome parts.
These little ones can be a lot of fun to take care of, but finding time to tend to all their needs can be tricky.
Luckily, there's a great mod out there called Better Babies and Toddlers that makes taking care of babies and toddlers a breeze.
This mod streamlines the baby Sim interfaces and aging process, making it much easier and more enjoyable to play with these little ones.
Whether you're trying to manage your baby's feeding schedule or simply decorating their nursery, this mod makes playing with babies and toddlers much more fun.
20. Alien Abduction and Female Pregnancy

The Alien Abduction and Female Pregnancy mod may be just what you need if you're a Sims 4 players who have exhausted all of the more traditional paths.
This mod radically increases the chances of an alien abduction occurring during gameplay, as well as boosting the odds of an alien-human pregnancy taking place.
The wacky and weird things that happen in The Sims 4 is the game's biggest draw for a lot of us.
Death himself showing up, meteorites, ghosts, and now aliens are commonplace.
19. Maternity Clothes

This game comes with plenty of clothing options to choose from, one feature that has been missing is a large enough selection of maternity clothes.
Fortunately, this Sims 4 pregnancy CC pack called Maternity Clothes adds a ton of comfy and stylish outfits designed specifically for expecting mothers.
This pack includes everything from t-shirts and tank tops to cardigans, sweaters, pajama pants, and more.
Whether you're lounging around at home or going out with friends, this mod has something for every mom-to-be in style!
18. Big Sister Announcement Shirt

If your Sim already has older kids, they might feel left out during all of the excitement of the newest addition to the family.
Just like in real life, the arrival of a new little one should be a family-wide affair!
The Big Sister Announcement Shirt CC adds an adorable shirt to The Sims 4 that lets your older kids share in all of the wonderful anticipations around your new baby.
Featuring big, bold text that says, "I'm going to be a big sister!" this little accessory is sure to let them know just how important they are.
Plus, it's super cute, so even if you don't have any older kids, this shirt will look great on any Sim, even if the message won't make much sense.
17. Lucky Skin Stretch Marks

This awesome mod adds realistic, subtle stretch marks to the stomach skin of your pregnant Sims.
Like all aspects of pregnancy, stretch marks are a perfectly natural and beautiful part of this special time in your life.
So don't hide them away – embrace them and celebrate their beauty with the Lucky Skin Stretch Marks mod!
Not only will this cool mod help you to make your Sim's pregnancy feel more realistic, but it will also help other players feel comfortable and confident in their own bodies while playing the game.
16. Having Twins Animation Mod

Why shouldn't multiple births be better represented in The Sims 4?
This custom animation mod adds an exciting new labor and delivery animation specifically for Sims, who are giving birth to twins.
Being a mother to twins is a unique experience in the worth of motherhood.
Every day will bring something new and exciting for your Sim and her new little ones.
There is just such an incredible sense of joy that comes from watching twins grow and learn – from smiling and cooing for the very first time to their first steps and words.
That journey deserves to get off on the right foot.
15. Ultrasound Mod

One of the many exciting steps to take during pregnancy is to the visit the gynecologist and get an ultrasound. In the base Sims 4 game, that doesn't' happen, but with the Ultrasound Mod, it can!
With this mod, your pregnant Sim will take a trip to the OBGYN and pay 75 Simoleons to get an ultrasound, which will tell you how many babies your Sim is having and what their gender is.
This visit will take between 60 and 90 minutes in-game.
Once your Sim returns from the doctor's office, they will have an ultrasound photo in their inventory for you to proudly display in their home.
14. Babies for Everyone

The Sims is a game for everyone and should allow all Sims who want to have kids to give birth to children. With the Babies for Everyone mod, any Sim can get pregnant and have children.
Your Sims must be a young adult or older and can impregnate and get pregnant regardless of gender and sexuality in-game with this mod.
Basically, this mod enables male pregnancy and disabled the "Try for Baby" gender check while also extending the age range for Sims to have kids.
So, whether your Sim is in a same-sex relationship or are male, your Sim has the chance to have children.
13. Pregnancy Mood Buffs Mod

Experiencing finding out that you're pregnant isn't a black and white experience typically, so it's a little unrealistic for Sims to be only happy when they find out or hate children entirely.
The Pregnancy Mood Buffs mod allows you to choose how your Sim will react to the news and throughout their experience.
This mod allows your Sim to experience anger, sadness, indifference, and occasions of being stressed, embarrassed, and discomfort.
Each emotion has three different flavors, differing in how much weight your Sim will gain as well. So, if your Sim is sad, they will gain +1 weight, or if they're very sad, they will gain +5 weight.
12. Cycle Menstruation and Fertility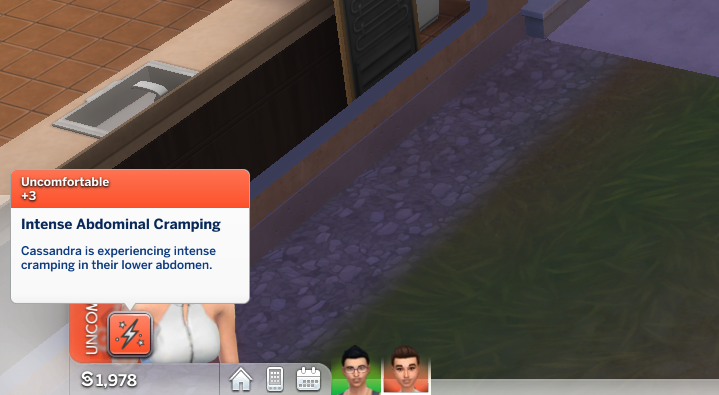 This extremely interesting mod puts the realism in the game on another level. This mod adds menstruation cycles, fertility, contraceptives, and pregnancy tests into TheSims 4!
The menstruation part of the mod comes with all the negative effects of periods, typical for regular women: nausea, food cravings, etc.
Some sims can even have negative moodlets during their "PMS" period. The level of realism we all crave for, right?
Another awesome part of this mod is the fertility system. Now your sims will be able to control their intimate life, and doing woohoos will be a true risk.
Every sim during their fertile days now has the chance to conceive a child if she is not using birth control.
However, the creator also added morning pills so you can be safe if something unpredictable happens. Love can be steamy, you know.
11. Pregnancy Details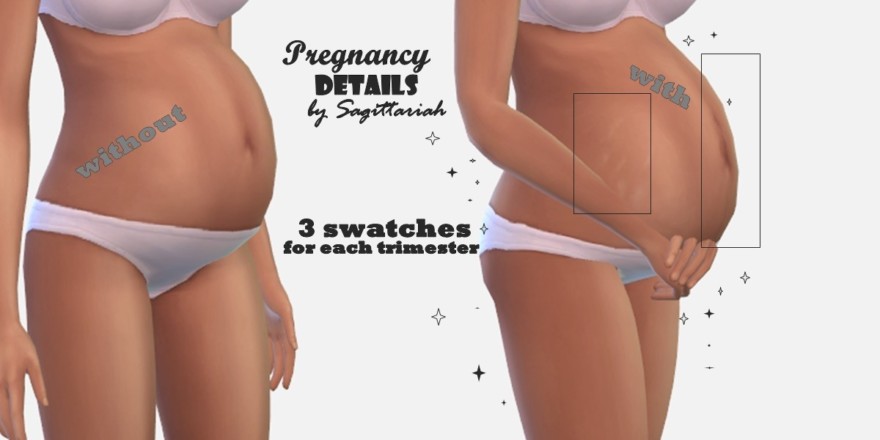 The Sims 4 has a lot of great qualities, but sometimes it lacks in-depth and details, especially in the realism area. But the CC creators can help us with almost anything!
This fun and easy mod adds realistic pregnancy details for your sims!
Hardly any woman avoided stretch marks during pregnancy, and your sims can have it too!
It is the best thing for any simmer who loves realism in his game, and this little detail is a game-changer.
Your sim's stretch marks will be like battle scars after a war that finished in glorious victory. Your sims will be proud and fabulous to have these proofs of their pregnancies.
10. Pregnancy Mega Mod

No more uncontrolled pregnancies on your watch! The Pregnancy Mega mod is a simple addition to your game that allows you to scan and change all the important aspects of your sim's pregnancy.
It is not a matter of chance if your sim has triplets or one baby: you can make this happen!
The mod allows you to change the trimester of pregnancy, number of babies, babies` genders, etc.
The mod even allows you to terminate a pregnancy if you want to. It is a very helpful mod if you are a storyteller or just prefer controlled procreation for your sims.
9. Pregnant Aging & Death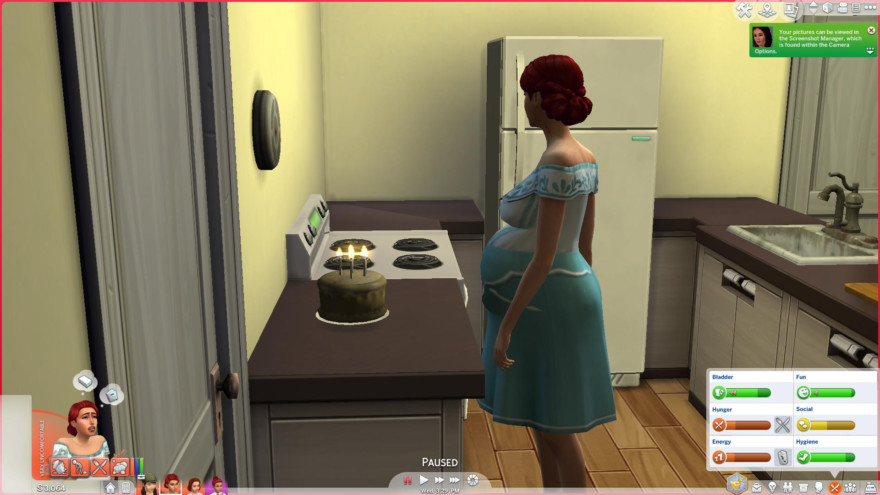 What about a little more drama in your game? In Sims 4, pregnant sims and kids cannot die, and many of us find this highly unrealistic.
Now your pregnant sims, children, and toddlers can die like everybody else.
This mod allows your sims to get older during pregnancy and has all the weaknesses that can cause your expecting sims and her unborn child's untimely death.
Maybe this mod is sad, but it adds a splash of realism that is very important for many simmers.
8. Baby Shower Event

Let's get to the happier mods. Baby showers are a great party, and every sim deserves to have this special celebration in their life.
Throw a massive event with all your friends and family and celebrate a future addition for your family.
The event can be goaled or regular, so you can even receive rewards for this awesome party. And don't forget about the gifts!
Let your loved ones eat a cake, drink some juice and see your sweet belly at the party of the century.
7. Labor Puddles
Another lovely mod for more realism and special experiences for your sims.
Many women in real life have their water broken when the baby is coming, and now your sim will feel this too!
You can choose different options from this mod: either you want a labor puddle at the beginning of the labor, or you can get a puddle of water during every contraction.
The mod works for your female and male pregnant sims, and it can even add labor puddles for pets!
6. Miscarriage Chance & Abortion

This mod is not for everyone, but it is the CC content that adds a whole new layer of depth to your sim's life experiences.
The Miscarriage Chance & Abortion mod allows your sim to get rid of unexpected pregnancy or chances of losing it.
The mod has many other aspects that affect sims` reproductive life.
For example, now your sims can be infertile or even die due to complications after miscarriage.
This is a great mod for simmers who play with Medieval gameplay or just want to add a little more drama to the game. You can choose different variations of the mod and various chances of miscarriage.
5. No Gender Chance Mod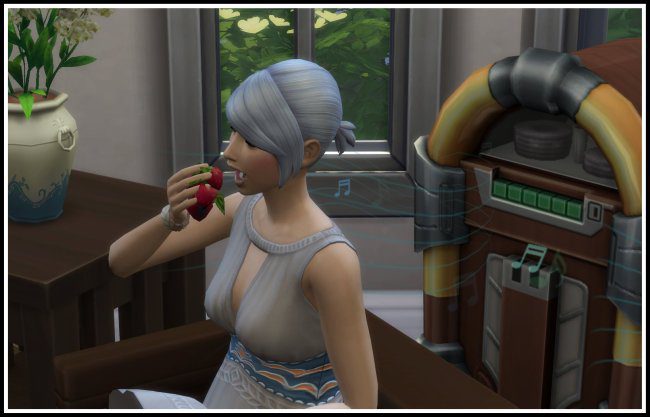 This is a small mod that gives a little more randomness to the Sims 4. The game allows the player to affect the gender of your sim's future baby by eating certain types of food.
But, thanks to the No Gender Chance mod, now your lovely ward will have no influence on their future child's gender.
Also, this mod turns off the chance of influencing the baby's gender by listening to certain radio stations, like alternative music for boys and pop music for girls.
Let your pregnant sims enjoy their favorite food and listen to the radio without determining the gender of their kid. All hail for randomness!
4. Pregnancy Overhaul Mod

This is one of the most notorious and complex mods for pregnancy that was ever made for Sims 4.
Pregnant sims have tons of restrictions. Well, it is understandable, of course, they are expecting. But sometimes those restrictions are just not okay.
The Pregnancy Overhaul mod relaxes your gameplay, and now your pregnant divas can enjoy things like dancing, steam room relaxation, swimming in the pools, taking certain beauty tubs, jogging, etc.
You can do it all and more up until the third trimester because it has to be some boundaries still! The mod also changes the walking style of your sims and makes pregnant bellies a bit smaller.
Your pregnant girls have never been so elegant before! The cool part of this mod is that you can download only one part of it or everything if you want. Enjoy!
3. More Interesting Pregnancy
Our sims are always happy, even if they experience pregnancy. We know that it is great, but it is not very realistic!
But if you download this small mod, your sim will have to face mood swings and a roller-coaster of emotions every day of her pregnancy.
The mod will decide your sim's mood every morning, and now it isn't everyday butterflies and rainbows.
Sometimes your sim will be happy, and sometimes she will be sad or furious during her pregnancy.
2. MC Pregnancy From MC Command Center
This is the part of the bigger mod MC Command Center that regulates sim's pregnancy.
It is an amazing mod that can affect everything during your sim's pregnancy, from its longevity to the baby's father.
The mod also allows you to determine the NPC's and townies' pregnancies, choosing partners for them, the number of kids, and many more!
This is a must-have mod in every simmer's mod folder.
1. Pregnancy Poses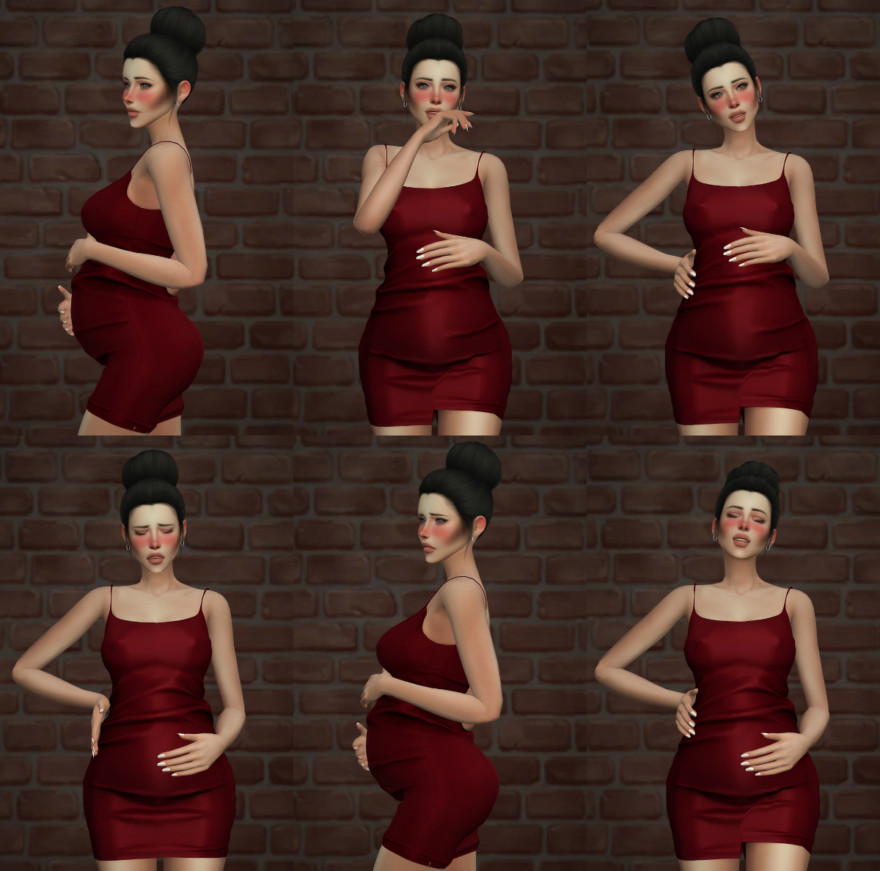 The mod's name tells it all! This is just a small addition to your game that allows you to have beautiful photoshoots with your pregnant sims.
Capture these precious moments and later show your kids how beautiful their mom was while expecting!
The pack consists of eight poses and can be used in the second trimester. You should also use Andrew poses player for the mod to work.
You might also be interested in the following: