The Sims 4 is an excellent life simulator that gives you plenty of options to live your sim life whatever you like. But, one aspect of living — toddler and baby stage — is always largely overlooked by developers of the game.
So here's come the time for content creators to shine.
They create objects so cool and fun, so your toddler will finally get an appreciation he needed for so long. We present to you the list of our personal favorites of CC content created for toddlers and babies by the amazing Sims community.
Best Sims 4 Toddler and Baby CC
13. New Toddler Traits Mod

Toddlers are limited in the base game, especially with traits, which is unrealistic, as children often display the most excitement with new experiences and the most personality.
For the New Toddler Traits Mod, you will need the Parenthood and Kids Room Stuff packs. This mod not only adds a new trait but alters the autonomy of your Sim's toddler and adds a playful whim around playgrounds.
The new trait is the Creative trait, in which your Sim's toddler will be more imaginative. They will become energized with creativity and become more playful around objects.
A creative toddler can also inspire other Sims!
12. Toddler Playpens

This is one item that most players cannot believe that EA didn't include in children DLC packs. The Toddler Playpens CC is a necessary item to have in your game, especially if you love to have Sims' friends visit with their kids!
This CC pack includes three playpens to choose from, and you can download all three or only the one you like most. Each playpen is available in six variations to choose from, too!
This pack includes a simple wooden playpen, a colorful mesh playpen, and a colorful plastic playpen with blocks on the walls.
11. Nutri-Baby

Every parent runs into the issue of having to feed their baby and toddler yet not having a lot of time to do so. In the Sims world, this happens too and is stressful.
So, the Nutri-Baby item CC is perfect for busy parent Sims. You will need to have a high chair for your toddler or baby in order to use this item.
The Nutri-Baby provides eight new recipes. With this item, there are two categories of food: meal trays and mush plates. So, now your toddler and baby can eat well without taking much of your Sim's time!
10. Tiny Twallers Stuff Pack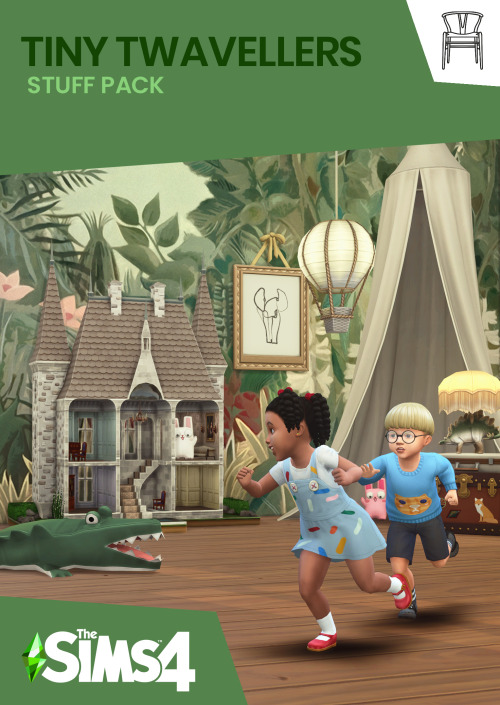 Well, this pack… is just a dream came true for every family gameplay fan! Absolutely free stuff pack contains 67 brand new objects for toddlers and babies.
The pack includes a new bed, bassinet, wardrobes, toys, and a gorgeous wooden swing. Rustic looking objects with a lot of new swatches can be easily blended into original Sims 4 buy mode, expanding your boundaries.
The true highlights of this pack, in our opinion, are very cool canopies for beds. They are very beautifully made and has a lot of options for bigger or smaller beds.
This pack creates an atmosphere of modern and fashion-forward children's bedroom with interesting and unusual notes, like a toy stegosaurus or plush zebra for social skills. In our minds, this pack has the 1920s meet the 2020s vibe.
9. Off the Grid Washtub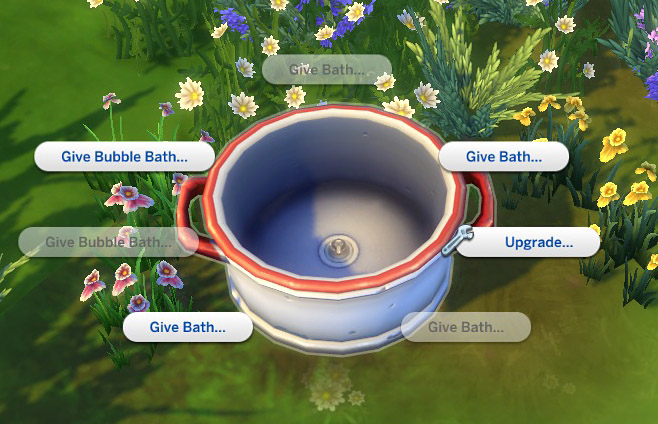 The Sims 4 Eco lifestyle brought to sims lives a lot of new off the grid options.
If you ever wanted to play like it is medieval again, there is your chance! But, if you are (and we do too) lacking a good quality bathtub for your little kiddos — cc creators found the solution!
This bathtub was made on the basis of Laundry Day Stuff washtub, but it has a fixed animation, and it is used as a regular bathtub.
The best part is that you do not need actual Laundry Day Stuff for this to work — this washtub is 100% base game compatible. As a plus, you can use it for pets too.
8. New Activities for Toddlers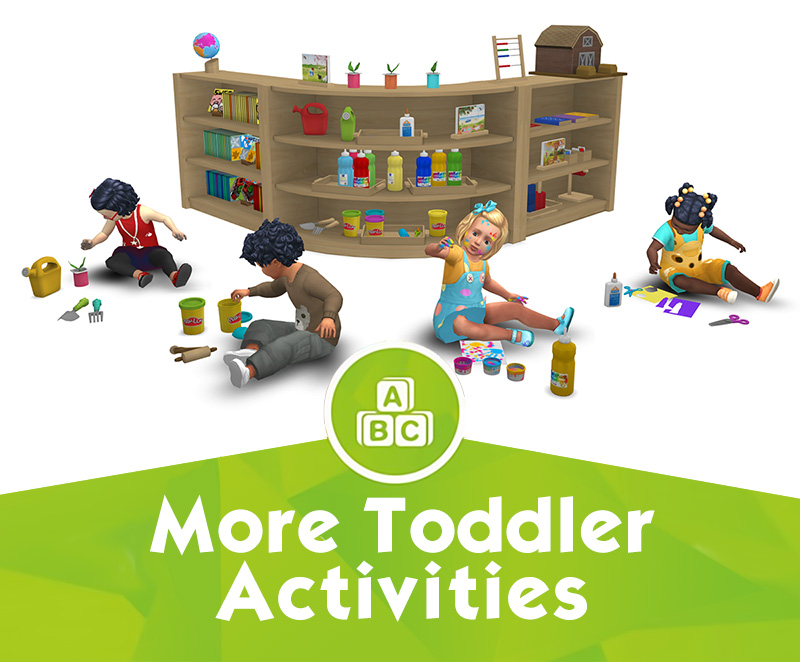 Have you ever wanted your toddler to put down his useful tablet and do something more realistic? Like play with a play-doh, make a little mess with paper and glue, etc.
You know, the normal toddler stuff. Well, we've got an answer for you — this amazing pack of new activities for toddlers expands gameplay a lot, giving your toddlers a little more depth.
Your kiddo can now do gardening (fake, of course), get dirty with a play-doh, and create little drawings. Of course, all the activities help with raising toddler's skills, so it is not only fun to watch, but it helps your game.
7. Baby Pacifiers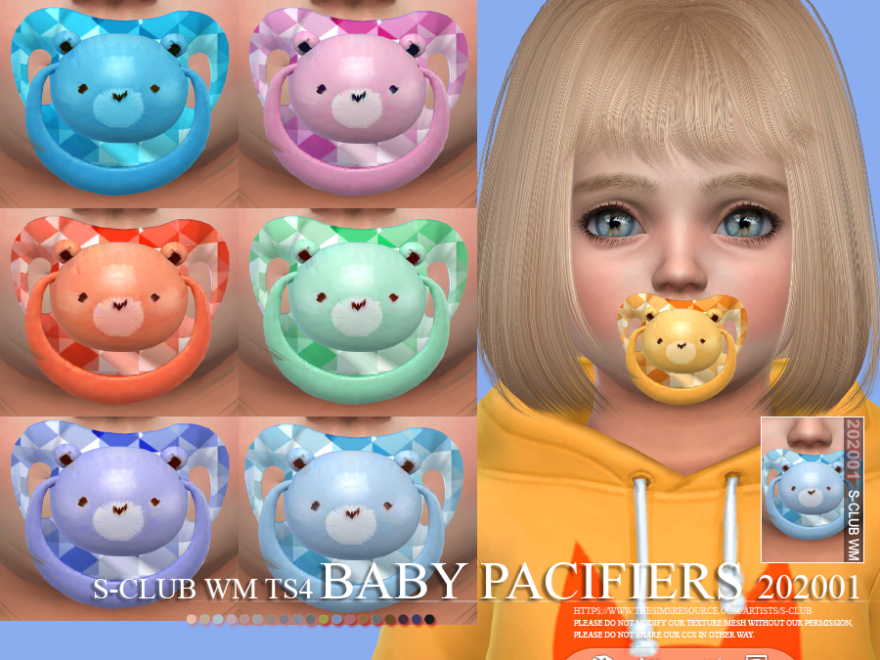 Speaking of realism, these cute pacifiers adds a whole new layer to your gameplay. Children usually use pacifiers at this age in real life, so it is only logical to add them to your game.
Unfortunately, it is only an accessory, and toddlers will not be sucking it as it supposed to be. Nevertheless, the pacifier looks damn cute, and it makes a toddler look like a proper child.
6. Strollers from The Sims 3
Strollers are one of the most requested items by players for the Sims 4. There was a unique charm in the Sims 3 when you could take your baby to the walk in the park in this cute stroller.
However, in Sims 4, we, unfortunately, live in a closed world, so content creators added this bit of charm from Sims 3 as a functional high chair. Your baby can be fed in strollers as in ordinary high stools.
Although it cannot be used in a regular way, you can place the stroller on a community lot and use it during picnics, etc.
5. Pre-school Stuff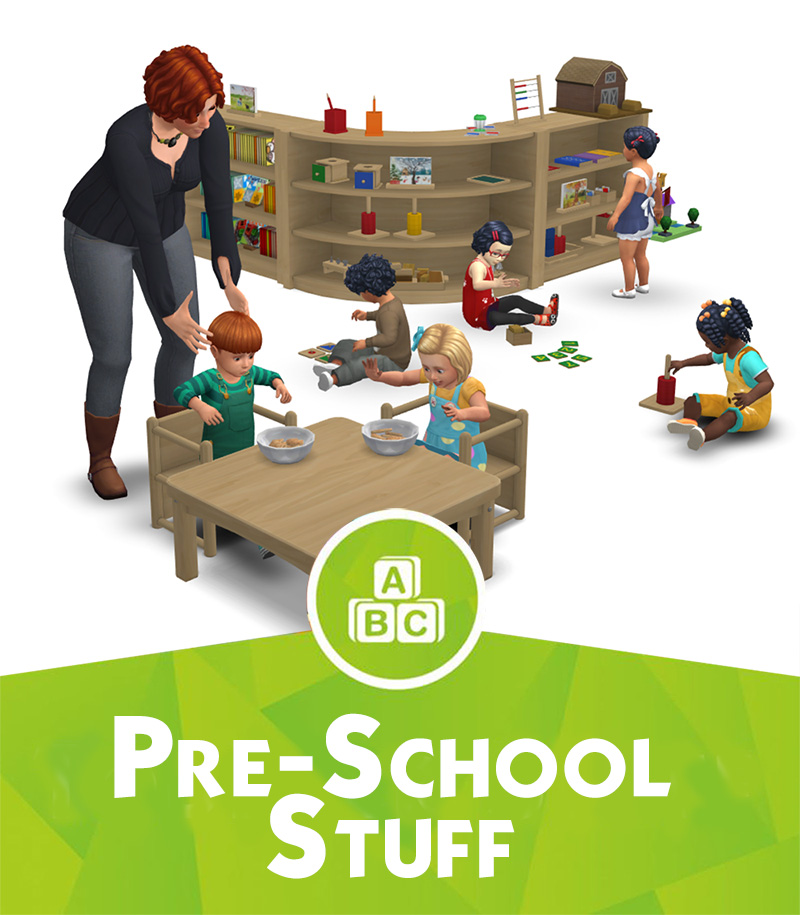 Another amazing creation from the author of Toddler Activities, this set has a lot of new objects for your child to use in his or her daily life.
Here we've got small chairs and a table for your kids to share a meal together without using high stools (yep, we don't like them either).
Also, there are new objects for activities like doing puzzles, play with cards, etc.
4. New Food for Toddlers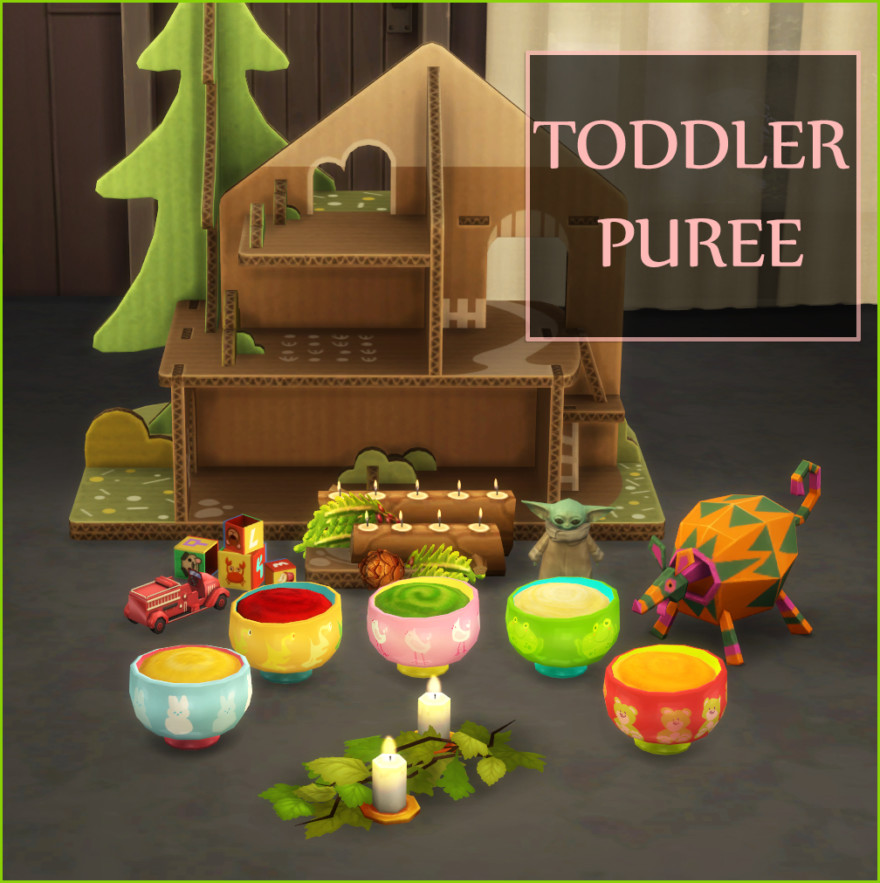 We cannot fail to pay attention to one of the most important parts of a toddler's life — food. This set of delicious and nutritious purees make your little sim forget about tantrums and food dropping.
Cute little bowl with five kinds of purees is suitable for vegetarians and can be made from the fruits and vegetables gathered from your sim's garden.
Also, it is available in the regular toddler snack category, so you are not obligated to do it in the kitchen if you don't want to. The food is fully compatible with toddlers — they can enjoy it on a high chair or on the floor.
3. Classic Nursery Set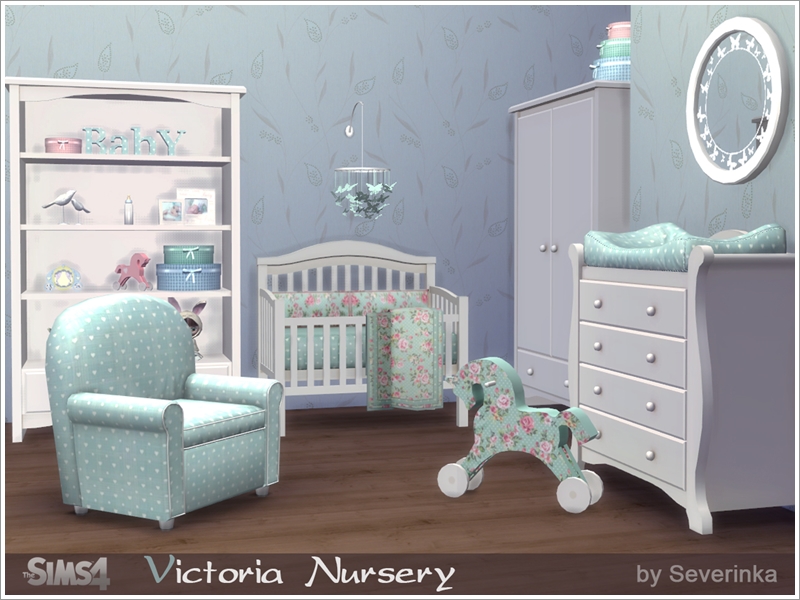 There is a lot of furniture for kids were made by CC creators. And we mean A LOT.
The best one, in our opinion, is the classic Victoria Nursery. It has all the standard objects of kid's nursery you need with swatches that almost everybody will find perfect.
The set is suitable for a boy or a girl and includes 15 objects. Our personal favorite is decorative letters that spell "BABY". This set is unbelievably charming, and we find it simply irresistible to download if you are fond of family gameplay.
2. Historical Clothing for Toddlers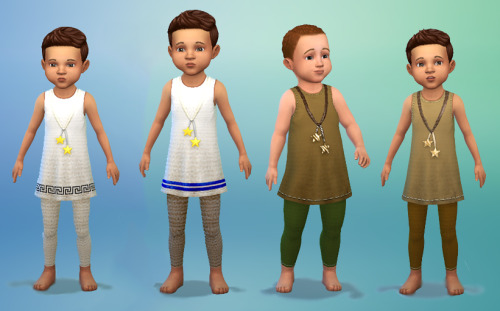 This one is for Legacy Challenge enthusiasts. We all well aware of how difficult to find good quality toddler's clothing.
Especially when we speaking about historical challenges — it is almost impossible! But here is your answer — cute and wearable historical things for your toddlers to wear.
This is perfect for off the grid challenges too because these clothes look very handcrafted and homemade.
1. Baby Сrib Mod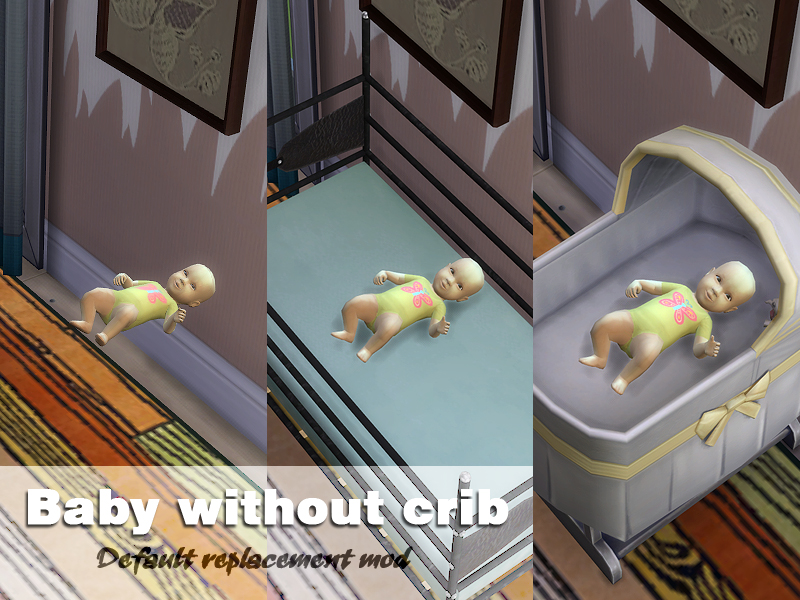 This is the very important mod that has the ability to replace default Sims 4 crib with any CC crib that you want. You even can place your baby on your bed!
Babies in this game are objects, but with this mod, you can customize their sleeping place, so it feels a little more realistic.
There's a lot of cool cribs out here, and we offer you to find one (or five) that will suit your baby's personality and your gameplay better than boring default one.
Final Thoughts
There are so many more amazing creations made by the amazing Sims community on the web. Giving you a little piece of those creations we found the best, we encourage you to seek more to make your game better with CC content.
In the end, the little things are the stuff that makes your game feel full and real-life simulation.
You might also be interested in: