The Sims 4 is an excellent life simulator that gives you plenty of options to live your sim life whatever you like.
But, one aspect of living — toddler and baby stage — is always largely overlooked by developers of the game.
So here's come the time for content creators to shine.
They create objects so cool and fun, so your toddler will finally get an appreciation he needed for so long.
We present to you the list of our personal favorites of CC content created for toddlers and babies by the amazing Sims community.
Best Sims 4 Toddler and Baby CC
25. Monster Pajama Pants

These pajama pants are perfect for your playful little ones.
The fun, colorful monster prints will brighten up bedtime. These super cute bottoms make the perfect addition to any toddler's wardrobe.
This pack of toddler CC for The Sims 4 comes with five equally charming prints.
Whether your little Sim likes little red ghouls, silly monster eyes, or one of the other patterns, there's a match for them.
What's great about toddler fashion is that it's designed with both comfort and style in mind. It isn't just about looking good – it's also about feeling great.
24. Farm Fun Rubber Boots

When it comes to staying stylish and practical on a rainy day, no footwear is better suited than these cute rubber boots.
Your Sim family could be heading out to the farm or just playing in the muddy yard; these adorable boots for toddlers keep little feet dry and warm without sacrificing style.
With unique farm prints like cows, barns, hay bale designs, and tractors, they are as adorable as they are functional.
They are a great wardrobe staple that can be worn year-round, rain or shine.
23. Hippo Backpack

Looking for the cutest backpack for your child? Look no further than the adorable hippo backpack CC for The Sims 4!
At first glance, a hippo backpack might not seem like the most practical choice for kids.
After all, most backpacks are designed with functionality in mind, not fashion. But the truth is that a hippo backpack is actually the perfect mix of both.
This fun and fashionable accessory is perfect for any little one, with its bright colors and cute animal design. The hippo backpack comes in blue, purple, tan, and brown.
With little ones around, every day is sure to be an adventure; take this cute bag to store all of your toddler's books, snacks, and trinkets.
22. Aviva Kids Room

The Aviva Kids Room is the perfect design for any little girl's bedroom in The Sims 4.
At the core of any good kids' room is a fun and unique sense of fashion.
This room comes with beautiful soft peach walls, a wooden frame bed, and plenty of storage for all of her toys and clothes.
There is also a lovely butterfly motif to add a touch of elegance. Your little Sim will be sure to love spending time in her new Aviva Kids Room.
Look no further than cute kids' rooms to get inspired!
21. New Baby Walls

These wallpapers are perfect for celebrating the new arrival in the family.
They are also great for adding a touch of cuteness to any room.
Whether you're expecting a new arrival or simply want to show off your love for all things baby, this Sims 4 home decor CC for toddlers and babies is just what you need.
New Baby Walls patterns feature strollers, babies, and celebratory colors.
So if you are looking for a way to show your love for the little ones in your Sims' life or just want to add a pop of color to their digital home, these wallpapers are perfect.
20. Godwin Full Body

Looking for a special CC outfit for your toddler in The Sims 4? Check out the Godwin Full Body!
This adorable onesie looks like a little tuxedo and is sure to make your little one feel like a VIP.
Perfect for special occasions or just everyday wear, the Godwin Full Body is an essential piece in any toddler's wardrobe.
With its simple yet stylish design, this outfit is sure to please even the pickiest of simulation game dressers.
So don't wait any longer; download your Godwin Full Body today!
Now that's what we call true toddler fashion!
19. Bee Hat

Your Sim toddler will be the cutest little bee in town when they wear this bumblebee hat!
This adorable hat is perfect for days spent outside playing or exploring. The bright colors and fun design will make your Sim stand out from the crowd.
The Bee Hat with black stripes and blushy cheeks is one of the cutest pieces of toddler CC around.
With so many choices available for Sims 4 toddler and baby CC, it can be hard to know where to start – but trust us on this piece!
It's the perfect starting point for a quirky toddler look.
18. Sleepi Nursery

This cozy and calm baby nursery is the ideal baby CC for any new additions to your Sims families.
When decorating a baby's nursery, there are lots of important design decisions to make.
One of the most important is choosing a color palette that is both serene and stylish.
With soothing blue-green walls and wooden fixtures, it's the perfect place for a little one to drift off to sleep.
The Sleepi Nursery comes complete with a crib, toy chest, sitting chair, and more, everything you need to create a cozy and inviting space for Sim babies and parents.
Create lasting digital memories in the Sleepi Nursery!
17. Toddler Chameleon Tee

Who says toddlers can't be stylish?
The Toddler Chameleon Tee CC pack for The Sims 4 is perfect for your little one's fashion-forward wardrobe.
Bright and colorful, this shirt features several variations of brightly-colored chameleons on the front.
Mix and match with other pieces in their wardrobe for a trendy and unique look that's sure to turn heads.
Look like the coolest Sim in daycare by hitting the playground or just hanging out at home.
Your toddler will look their best in the Toddler Chameleon Tee.
16. Baby Monitors

Are your older Sims new parents looking for a way to keep an eye on their little one while they sleep? Or maybe they're experienced parents who want to be able to get some work done while the baby naps?
Whatever your Sims 4 family situation, a baby monitor can be a great solution.
This Baby Monitor CC allows you to add some realistic detail to your Sims' babies' rooms with these must-have parenting devices.
15. Nursery Set Paintings
These delightful paintings feature animals wearing flower crowns, adding a touch of whimsy and magic to any nursery.
Of course, no kids' room is complete without one or two cute accessories to tie everything together.
These sweet paintings are sure to bring a smile to your Sim baby's face, and they're the perfect way to add a personal touch to your baby's room.
Whether you choose the playful zebra painting or the adorable lion cub painting, your virtual child is sure to love these sweet images.
14. Baby Bottles

Introducing Baby Bottles Decor CC, the perfect way to add a touch of utility to your parental Sims' homes!
These unique, colorful baby bottles are sure to brighten up any room, and with a variety of colors and styles to choose from, you can find the perfect match for any decor.
Best of all, they're completely safe for your Sims' little ones to play with!
Ultimately, they're a fun pop of color and a more subdued accent piece; Baby Bottles Decor CC has something for everyone.
13. New Toddler Traits Mod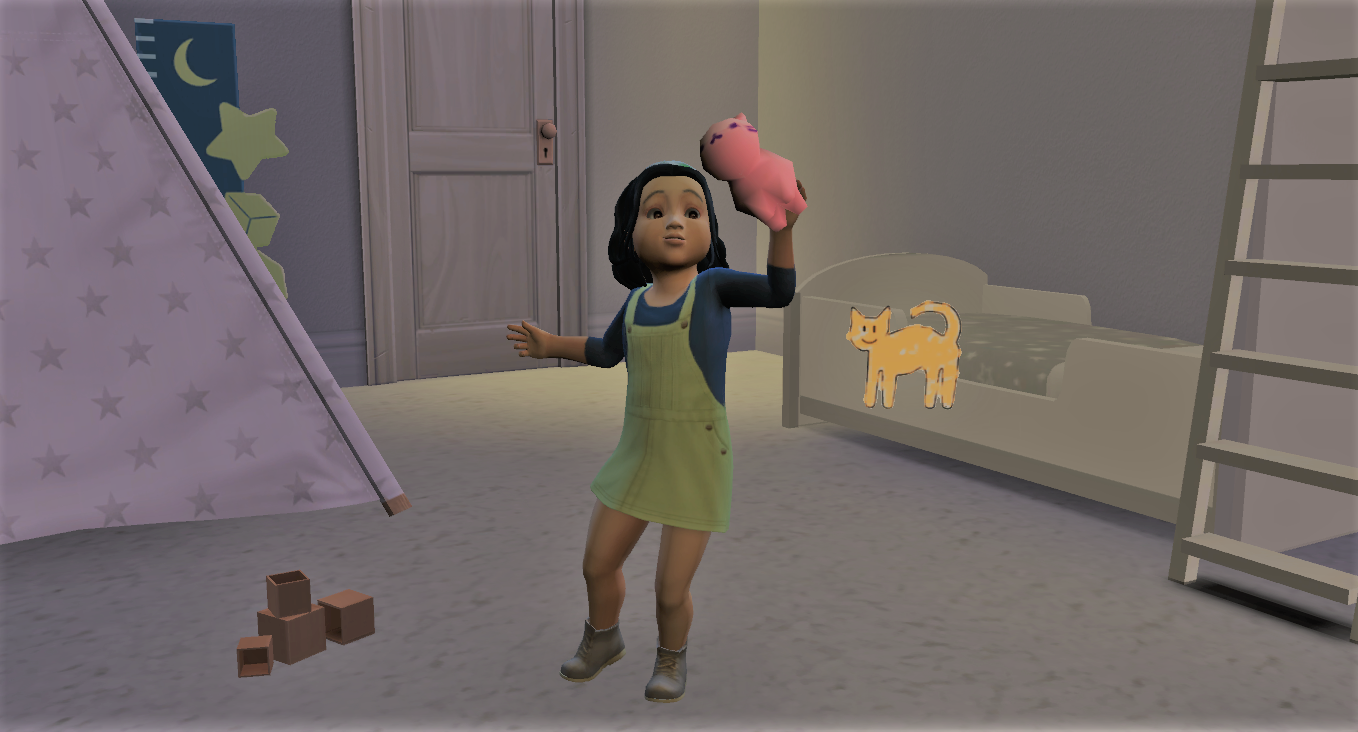 Toddlers are limited in the base game, especially with traits, which is unrealistic, as children often display the most excitement with new experiences and the most personality.
For the New Toddler Traits Mod, you will need the Parenthood and Kids Room Stuff packs.
This mod not only adds a new trait but alters the autonomy of your Sim's toddler and adds a playful whim around playgrounds.
The new trait is the Creative trait, in which your Sim's toddler will be more imaginative.
They will become energized with creativity and become more playful around objects.
A creative toddler can also inspire other Sims!
12. Toddler Playpens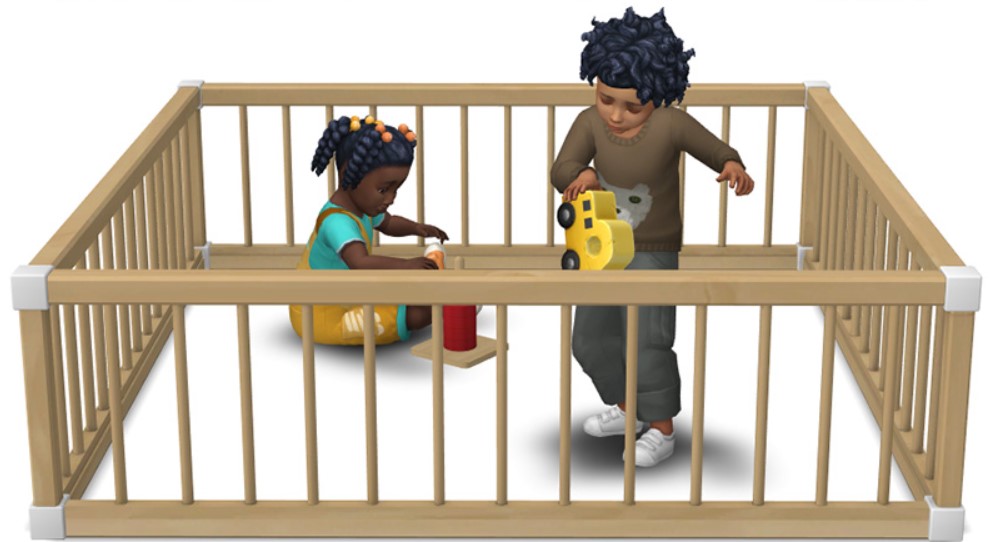 This is one item that most players cannot believe that EA didn't include in children DLC packs.
The Toddler Playpens CC is a necessary item to have in your game, especially if you love to have Sims' friends visit with their kids!
This CC pack includes three playpens to choose from, and you can download all three or only the one you like most.
Each playpen is available in six variations to choose from, too!
This pack includes a simple wooden playpen, a colorful mesh playpen, and a colorful plastic playpen with blocks on the walls.
11. Nutri-baby
Every parent runs into the issue of having to feed their baby and toddler yet not having a lot of time to do so. In the Sims world, this happens too and is stressful.
So, the Nutri-Baby item CC is perfect for busy parent Sims. You will need to have a high chair for your toddler or baby in order to use this item.
The Nutri-Baby provides eight new recipes. With this item, there are two categories of food: meal trays and mush plates. So, now your toddler and baby can eat well without taking much of your Sim's time!
10. Tiny Twallers Stuff Pack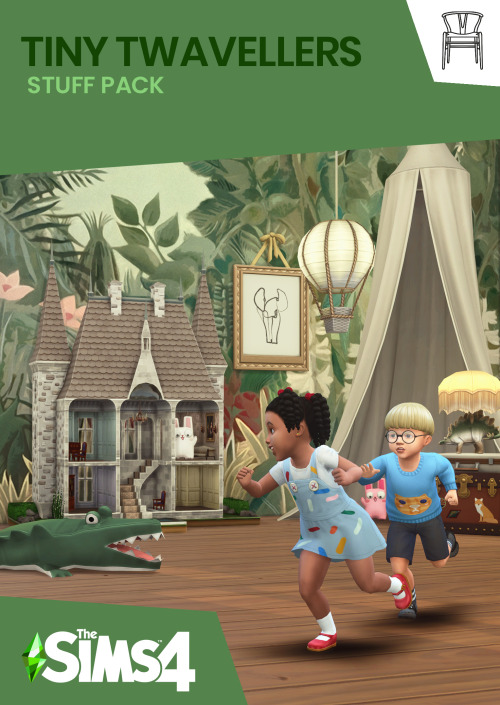 Well, this pack… is just a dream came true for every family gameplay fan! Absolutely free stuff pack contains 67 brand new objects for toddlers and babies.
The pack includes a new bed, bassinet, wardrobes, toys, and a gorgeous wooden swing.
Rustic looking objects with a lot of new swatches can be easily blended into original Sims 4 buy mode, expanding your boundaries.
The true highlights of this pack, in our opinion, are very cool canopies for beds. They are very beautifully made and has a lot of options for bigger or smaller beds.
This pack creates an atmosphere of modern and fashion-forward children's bedroom with interesting and unusual notes, like a toy stegosaurus or plush zebra for social skills.
In our minds, this pack has the 1920s meet the 2020s vibe.
9. Off the Grid Washtub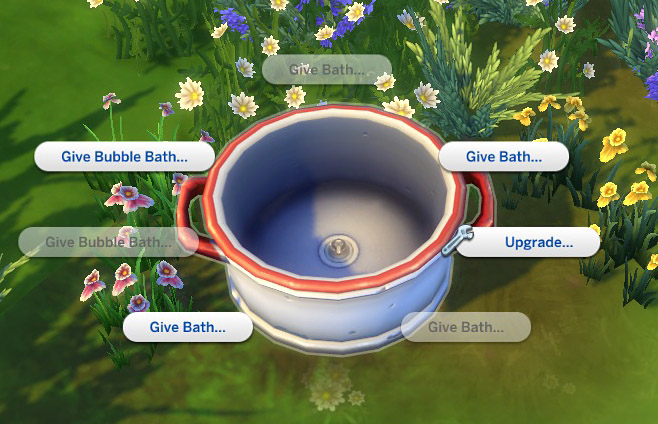 The Sims 4 Eco lifestyle brought to sims lives a lot of new off the grid options.
If you ever wanted to play like it is medieval again, there is your chance! But, if you are (and we do too) lacking a good quality bathtub for your little kiddos — cc creators found the solution!
This bathtub was made on the basis of Laundry Day Stuff washtub, but it has a fixed animation, and it is used as a regular bathtub.
The best part is that you do not need actual Laundry Day Stuff for this to work — this washtub is 100% base game compatible. As a plus, you can use it for pets too.
8. New Activities for Toddlers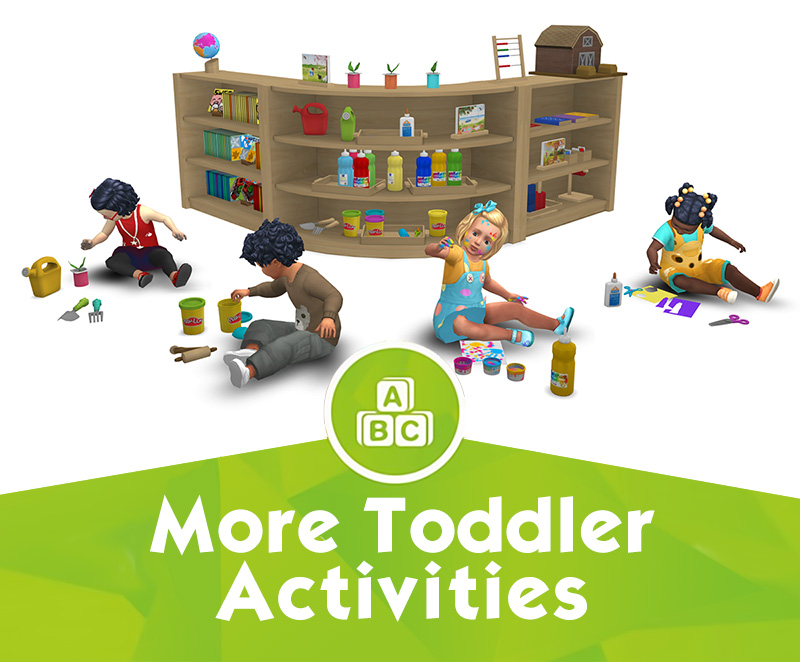 Have you ever wanted your toddler to put down his useful tablet and do something more realistic? Like play with a play-doh, make a little mess with paper and glue, etc.
You know, the normal toddler stuff. Well, we've got an answer for you — this amazing pack of new activities for toddlers expands gameplay a lot, giving your toddlers a little more depth.
Your kiddo can now do gardening (fake, of course), get dirty with a play-doh, and create little drawings.
Of course, all the activities help with raising toddler's skills, so it is not only fun to watch, but it helps your game.
7. Baby Pacifiers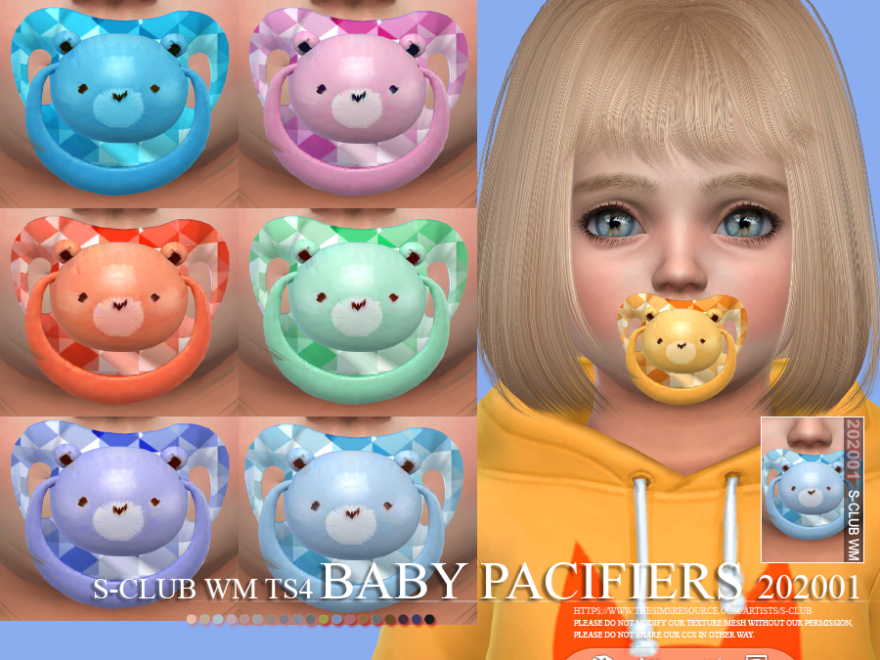 Speaking of realism, these cute pacifiers adds a whole new layer to your gameplay. Children usually use pacifiers at this age in real life, so it is only logical to add them to your game.
Unfortunately, it is only an accessory, and toddlers will not be sucking it as it supposed to be.
Nevertheless, the pacifier looks damn cute, and it makes a toddler look like a proper child.
6. Strollers From the Sims 3
Strollers are one of the most requested items by players for the Sims 4. There was a unique charm in the Sims 3 when you could take your baby to the walk in the park in this cute stroller.
However, in Sims 4, we, unfortunately, live in a closed world, so content creators added this bit of charm from Sims 3 as a functional high chair. Your baby can be fed in strollers as in ordinary high stools.
Although it cannot be used in a regular way, you can place the stroller on a community lot and use it during picnics, etc.
5. Pre-school Stuff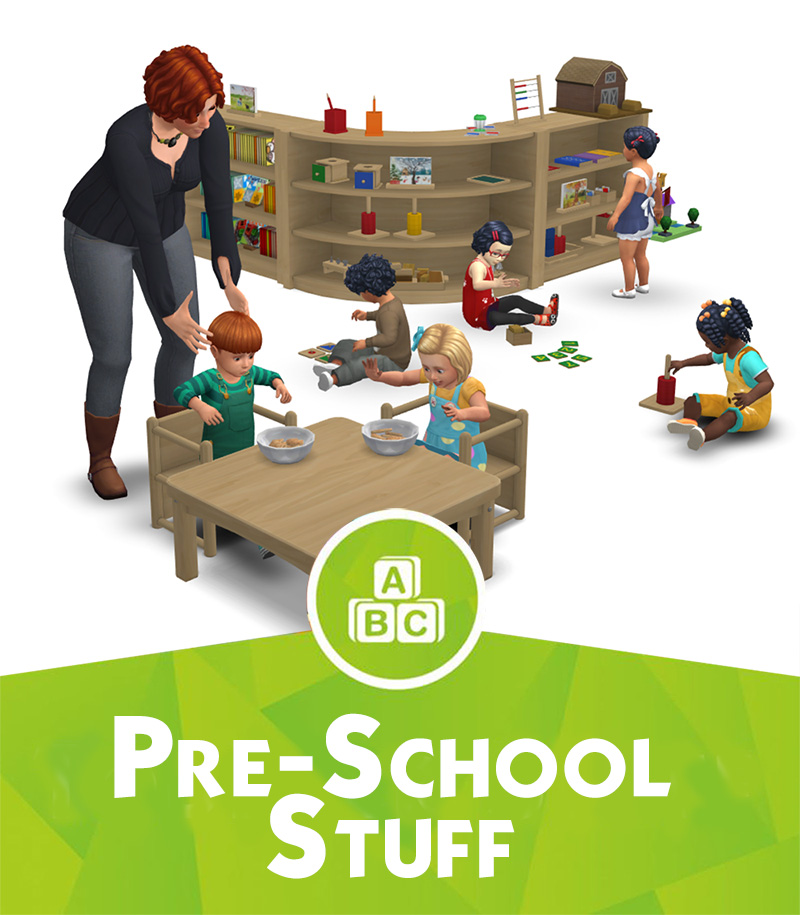 Another amazing creation from the author of Toddler Activities, this set has a lot of new objects for your child to use in his or her daily life.
Here we've got small chairs and a table for your kids to share a meal together without using high stools (yep, we don't like them either).
Also, there are new objects for activities like doing puzzles, play with cards, etc.
4. New Food for Toddlers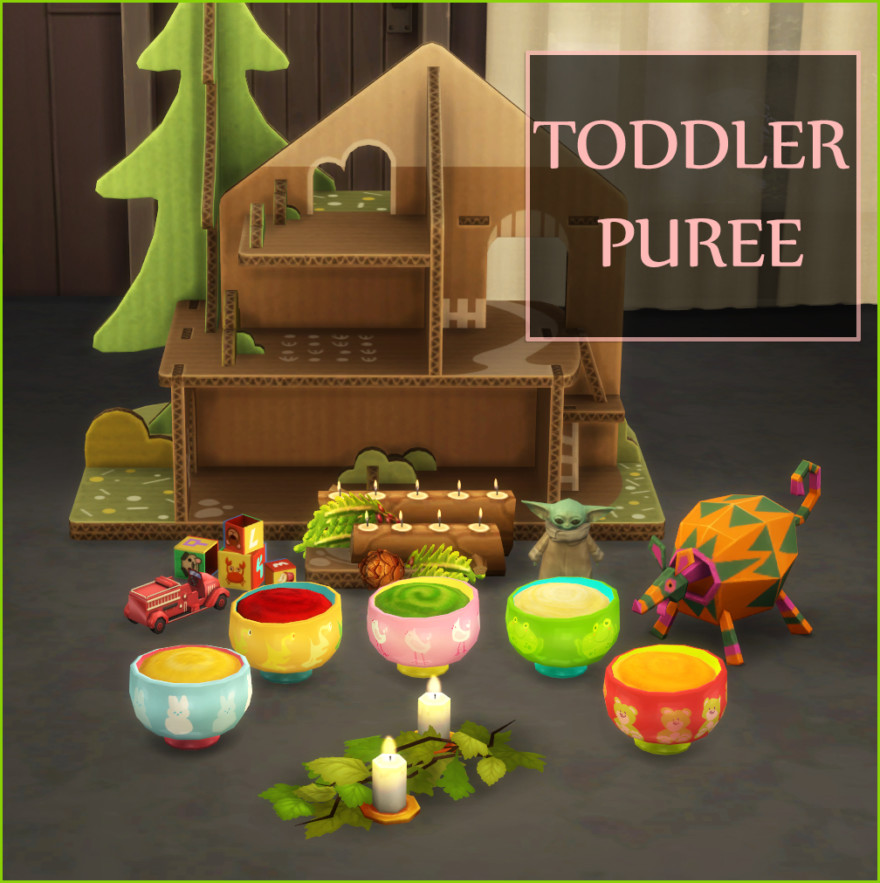 We cannot fail to pay attention to one of the most important parts of a toddler's life — food.
This set of delicious and nutritious purees make your little sim forget about tantrums and food dropping.
Cute little bowl with five kinds of purees is suitable for vegetarians and can be made from the fruits and vegetables gathered from your sim's garden.
Also, it is available in the regular toddler snack category, so you are not obligated to do it in the kitchen if you don't want to.
The food is fully compatible with toddlers — they can enjoy it on a high chair or on the floor.
3. Classic Nursery Set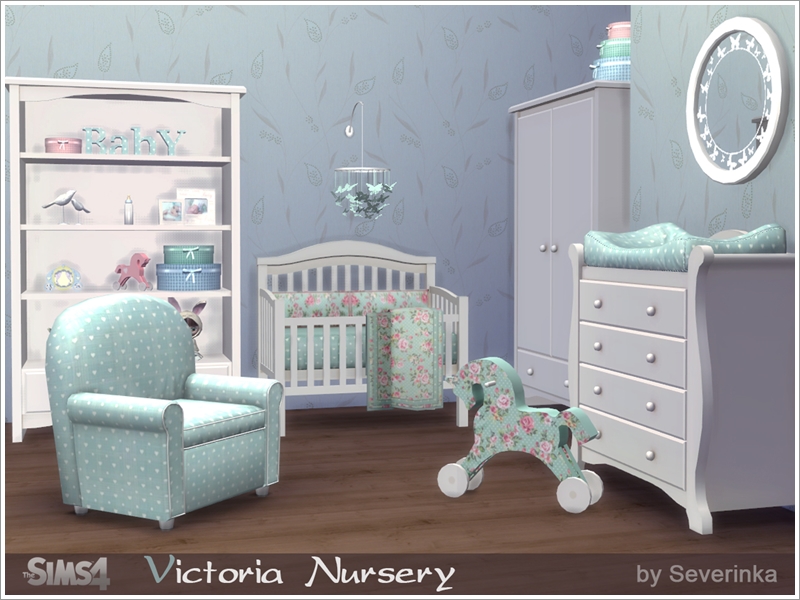 There is a lot of furniture for kids were made by CC creators. And we mean A LOT.
The best one, in our opinion, is the classic Victoria Nursery. It has all the standard objects of kid's nursery you need with swatches that almost everybody will find perfect.
The set is suitable for a boy or a girl and includes 15 objects. Our personal favorite is decorative letters that spell "BABY".
This set is unbelievably charming, and we find it simply irresistible to download if you are fond of family gameplay.
2. Historical Clothing for Toddlers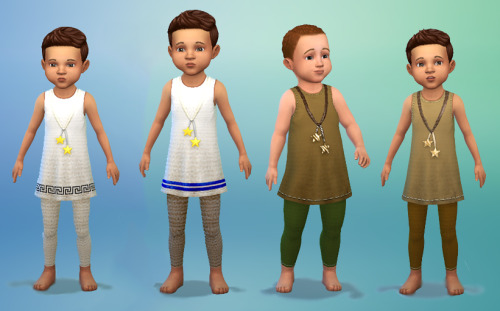 This one is for Legacy Challenge enthusiasts. We all well aware of how difficult to find good quality toddler's clothing.
Especially when we speaking about historical challenges — it is almost impossible! But here is your answer — cute and wearable historical things for your toddlers to wear.
This is perfect for off the grid challenges too because these clothes look very handcrafted and homemade.
1. Baby сRib Mod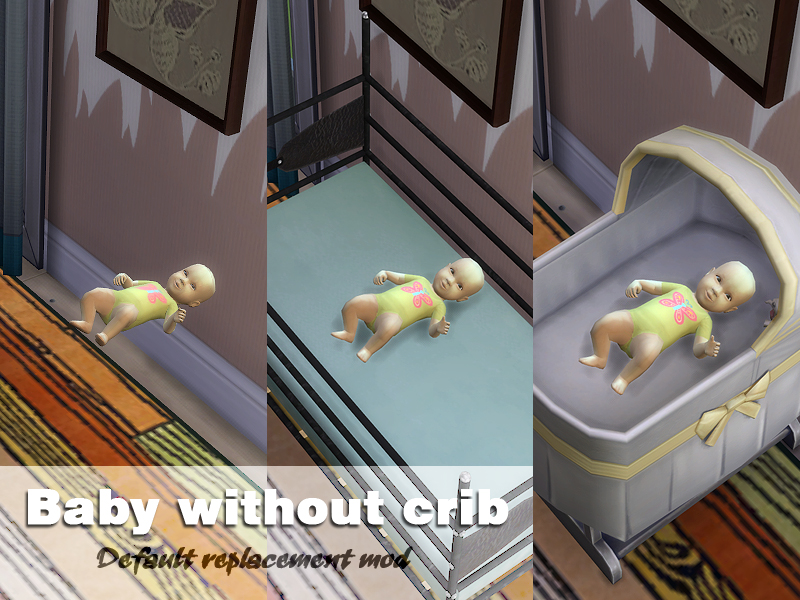 This is the very important mod that has the ability to replace default Sims 4 crib with any CC crib that you want. You even can place your baby on your bed!
Babies in this game are objects, but with this mod, you can customize their sleeping place, so it feels a little more realistic.
There's a lot of cool cribs out here, and we offer you to find one (or five) that will suit your baby's personality and your gameplay better than boring default one.
Final Thoughts
There are so many more amazing creations made by the amazing Sims community on the web.
Giving you a little piece of those creations we found the best, we encourage you to seek more to make your game better with CC content.
In the end, the little things are the stuff that makes your game feel full and real-life simulation.
You might also be interested in: